Tug of War - My Favourite Childhood Game
---
Greetings Everybody,
---
It really nice to be here, as this is actually my first post in this community. To be sincere, I find this contest very interesting and educative, as it reminds me of how fun and happy my childhood days were.
As an African child, I really had so much fun during my childhood days, as I was involved in so many fun-filled games like hide and seek, football in the rain, and many other funny/rough plays. I love all those games but I think Tug of War was my favourite.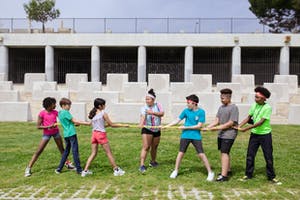 Source
---
The Game Called Tug of War
---
This is actually a fun-filled game that requires strength, determination, and team work. It involves two different teams, made up of equal number of players, who would be involved in great pulling and dragging. We would try to balance both teams by dividing the two strongest players to different teams, before selecting other players based on their capabilities.
---
The two teams would select their team's Captain, and then the other players would go behind their team captains. A line would be drawn between the two teams, and a referee would blow a whistle to declare the commencement of the action.
What made this game so fun and memorable is that; during the struggle, some players would drastically fall to the ground, causing everybody to start laughing uncontrollably.
---
How I Got To Know About The Game
---
I grew up in the barracks where our Parents (Soldiers) usually do fun military games like War Scatter, and Tug of War occasionally.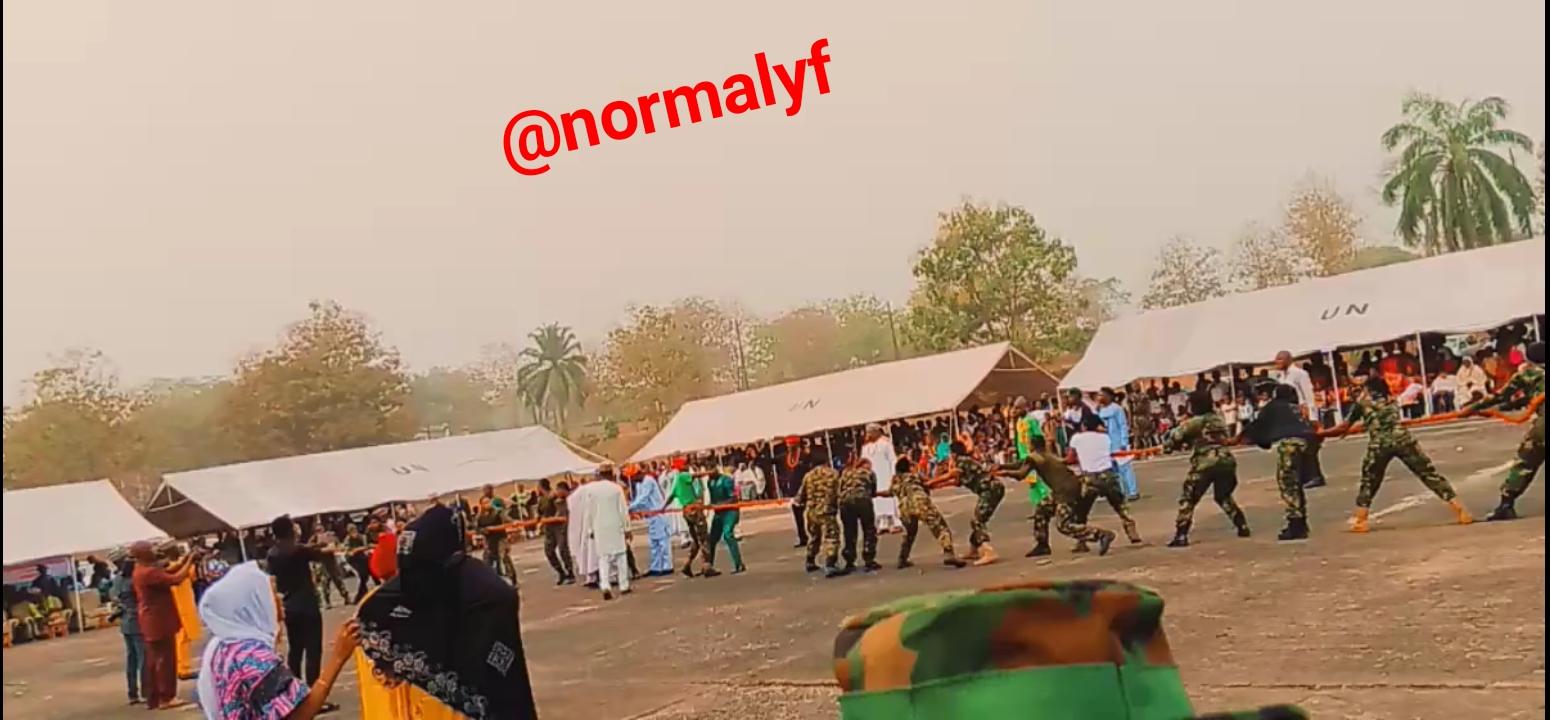 Captured by me
So it's because of these fun games we see regularly, that the idea to play some kind of games came to our minds. We played rough game as kids, and believe me when I say these are one of the best memories of my life.
---
Thanks for your time.
---
---