[Esp-Eng] Iniciativa: Afecto y Automotivación ❣ Iniciative: Affect and Self-motivation
Un inmenso saludos a todos los usuarios de esta bella plataforma Hive, me es grato estar en esta comunidad de Holo- Lotus. Una colmena que se caracteriza por hacer sentir ese bienestar emocional, espiritual, sentirnos abiertos a escribir. Me parace genial esta iniciativa "Afecto y Automotivación." Saludos a la amiga @damarysvibra.
A huge greeting to all users of this beautiful Hive platform, I am pleased to be in this Holo-Lotus community. A hive that is characterized by making us feel that emotional, spiritual well-being, feel open to write. I find this initiative "Affection and Self-motivation" great. Greetings to friend @damarysvibra.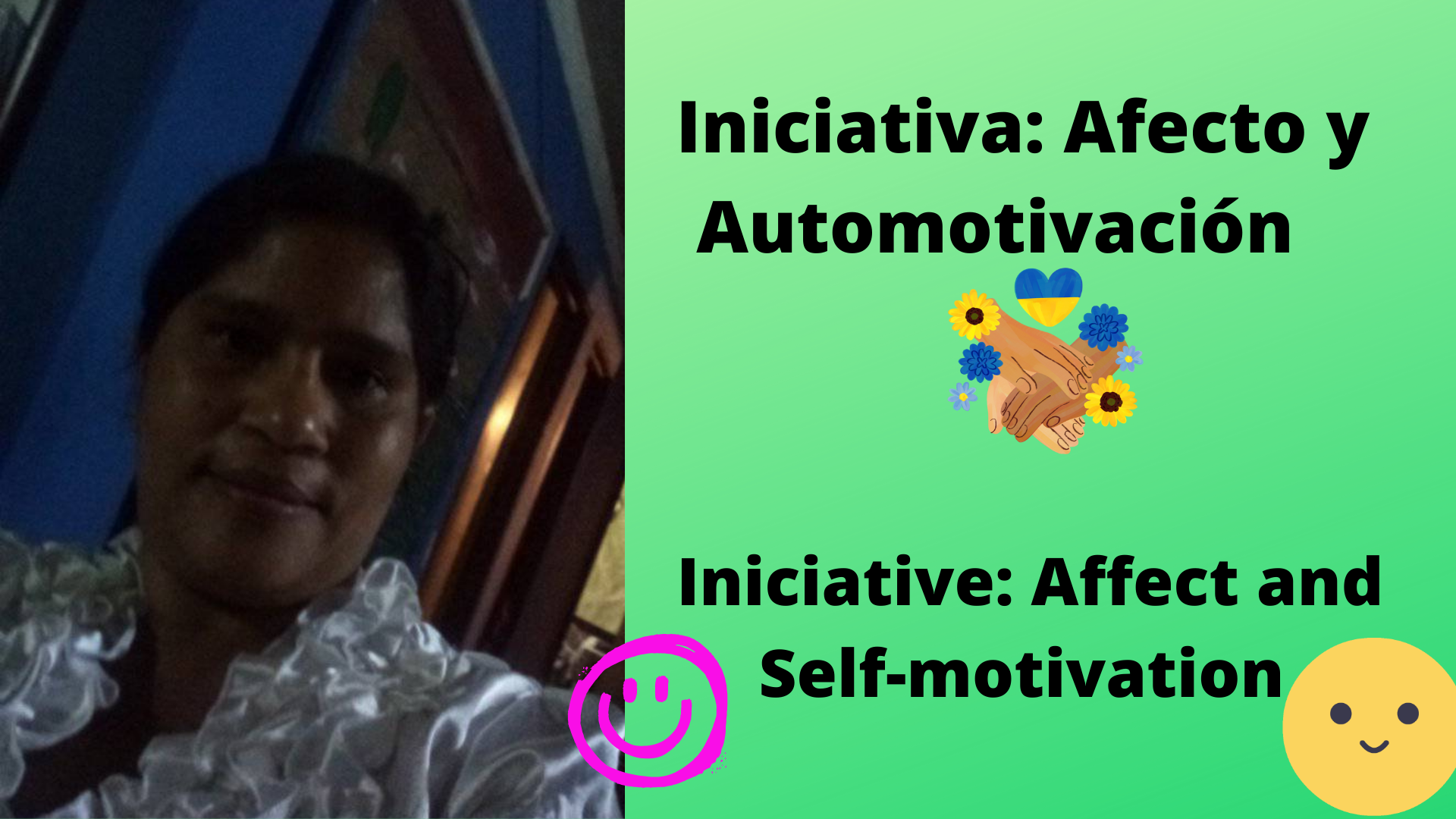 El afecto acompañado de la automotivación te enseña que hay un dia lleno de mucha dulzura, cariño, que te espera un gran dia, motivado a tus logros y familia. El ser humano es afectivo pero no sabe como darlo, unos son muy rusticos, otros muy amorosos. Lo importante que te impulsan a seguir.
Affection accompanied by self-motivation teaches you that there is a day full of sweetness, affection, that a great day awaits you, motivated by your achievements and family. The human being is affectionate but does not know how to give it, some are very rustic, others are very loving. The important thing is that they push you to continue.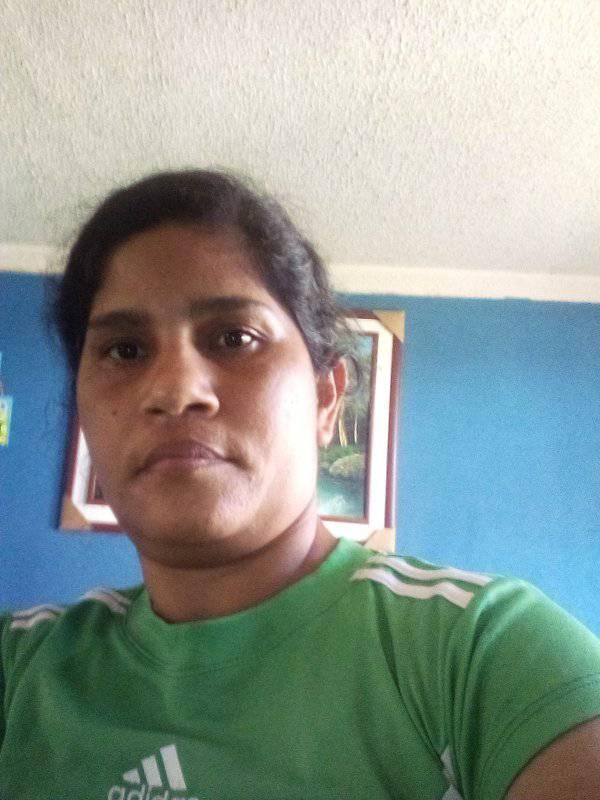 ¿Serán los afectos la clave de la automotivación?
Partiendo que somos seres humanos y sentimos, reaccionamos antes tantas emociones sugiero que el afecto es clave para la automotivación. Dando un si, de que sin afecto alguno como podras tener una automotivación. Solamente una madre con sus palabras positivas, reflexivas, es base de afecto y de automotivación para sus hijos e hijas, nietos a seguir adelante a pesar de las situaciones que enfrentemos.
Desde que empezamos a empreder un trabajo, los estudios, la familia, necesitamos ese afecto de cariño, autoestima, seguridad, unión familiar, de que todos estan contigo y sentir esa automotivación por quien luchar. Un ejemplo visible es el nacimiento de ese primer hijo, el padre se esfuerza que no le falte nada a su hijo, sobre todo su afecto.
Si hay una buena crianza llena de cariño, amor, alegría, amor mutuo, paciencia, que no falte el afecto sera una de las maneras que las personas tenga esas inmensas ganas de seguir y sentir motivación en todo y recordar que alguien que lo espera y lo abraza.
Affect is the key to self-motivation?
Since we are human beings and we feel, we react to so many emotions, I suggest that affection is the key to self-motivation. Only a mother with her positive, thoughtful words, is the basis of affection and self-motivation for her sons and daughters, grandchildren and grandchildren to move forward despite the situations we face.
Since we begin to start a job, studies, family, we need that affection of affection, self-esteem, security, family unity, that everyone is with you and feel that self-motivation to fight for. A visible example is the birth of that first child, the father strives to ensure that his child lacks nothing, especially affection.
If there is a good upbringing full of affection, love, joy, mutual love, patience, that there is no lack of affection will be one of the ways that people have that immense desire to continue and feel motivated in everything and remember that someone is waiting for them and embraces them.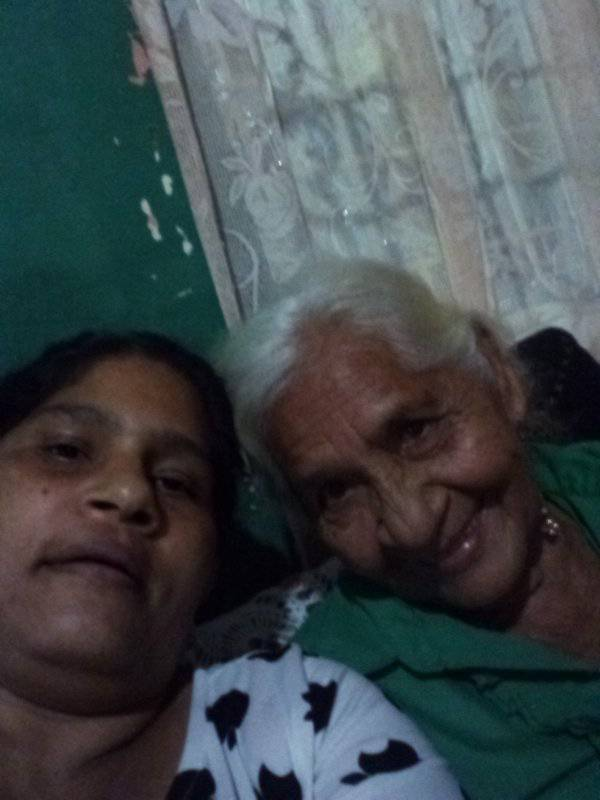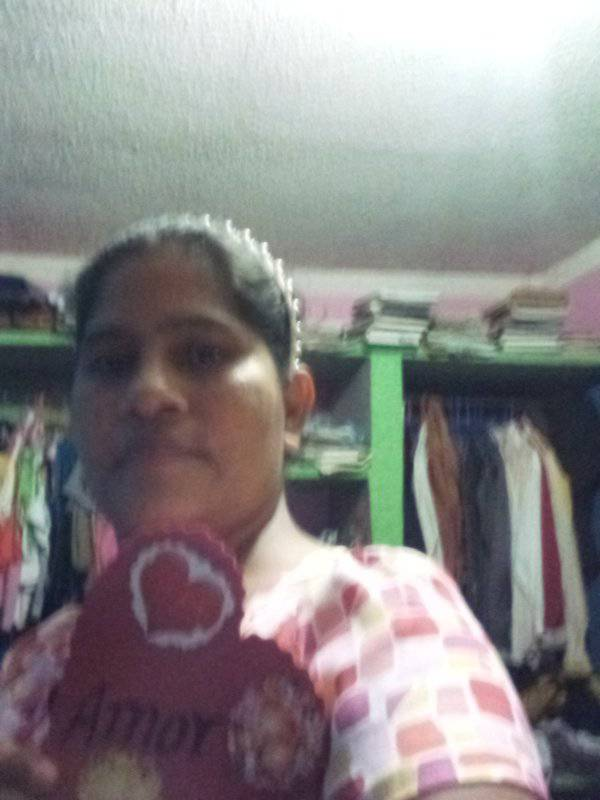 ¿Qué afectos encuentras automotivadores?
De manera muy directa, las personas siempre necesitamos afectos y si viene cargado de mucho cariño, fe, amor, respeto, honestidad, sinceridad, alegria, que mas pedir si tenemos esa lluvias de bendiciones que refleja una luz que irradia a todos los demás y lo contagia. Es como ese niño que espera que su padre y madre lo abrace, lo cobije, lo atienda.
Unas de los afectos que me llaman la atención es la sinceridad, que ya la mencione antes, ya que en él radica ese verdadero afecto, que lo siente con el alma y lo espera. Tan solo la sinceridad puede romper muchas barreras, limitantes y te abre puertas a ese amigo fiel, a esa esposa confidente, a ser el mejor amigo para tus hijos. Seguidamente el amor, sin amor como puedes dar afecto y automotivación, es como ir al aula de clase y pasar un tema y que no llega a nada, muy seco, sin sentimiento alguno. Así hay, que abrir nuestro corazón , porque hay personas que espera lo mejooor de nosotros. Estos son mis afectos que no pueden faltar para que hayan esa motivación.
What affections do you find self-motivating?
In a very direct way, people always need affection and if it comes loaded with a lot of affection, faith, love, respect, honesty, sincerity, joy, what more to ask for if we have that shower of blessings that reflects a light that radiates to everyone else and spreads it. It is like that child who waits for his father and mother to embrace him, to shelter him, to take care of him.
One of the affections that call my attention is sincerity, which I mentioned before, because in it lies that true affection, which feels it with the soul and expects it. Sincerity alone can break many barriers, limiting and opens doors to that faithful friend, to that confidant wife, to be the best friend for your children. Then love, without love how can you give affection and self-motivation, it's like going to the classroom and pass a subject and it comes to nothing, very dry, without any feeling. So we have to open our hearts, because there are people who expect the best from us. These are my affections that can not be missing to have that motivation.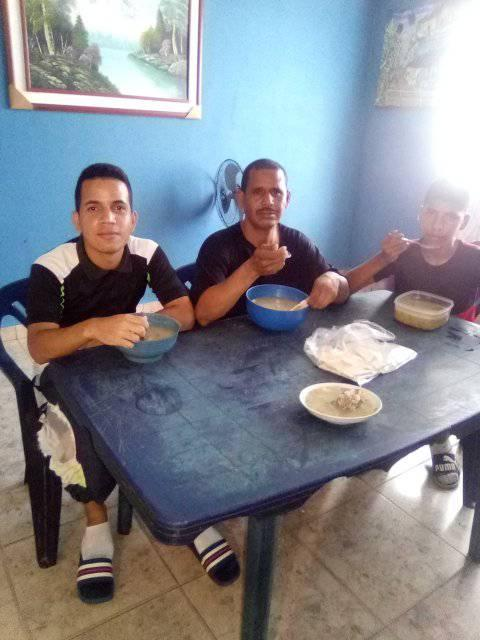 Mi linda familia, una automotivación

¿Conoces alguna manera efectiva para automotivarse? Compártela.
Siempre hay una forma de impulsar a alguien a seguir adelante, que mas que una palabra confortadora que alimenta el alma y vivifica todo tu ser. Un simple gesto de alegría, un beso en la mejilla, una palabra en el oído, una buena palmada que anima y sobre toso el abrazo que mas desea, sea de tu pareja, hijos, mamá.
Los seres humanos a veces somos incomprensible, no sabemos que queremos. Para automotivarse hay que tener ese horizonte bien definido y saber las metas a lograr, ese sueño que tantas anhelas. Siempre una sabrosa torta hecha con esos ingredientes de amor que conforta el alma y llena un vacio, despertando esa automotivación en tí. Pienso que hay que pegarse de personas de buenas vibra, que te hagan sentie a gusto, aunque sea myu seria siempre te sacan una sonrisa, estará de acuerdo con tus sueños y al lograrlo contigo, pintando esa carita feliz.
Do you know any effective way to self-motivate yourself? Share it.
There is always a way to push someone to move forward, what more than a comforting word that feeds the soul and enlivens your whole being. A simple gesture of joy, a kiss on the cheek, a word in the ear, a good pat that encourages and above all the hug you want most, whether from your partner, children, mom.
Human beings are sometimes incomprehensible, we do not know what we want. To be self-motivated you must have a well-defined horizon and know the goals to achieve, that dream you long for. Always a tasty cake made with those ingredients of love that comforts the soul and fills an emptiness, awakening that self-motivation in you. **I think you have to stick to people with good vibes, that make you feel at ease, even if it is myu serious always get you a smile, will agree with your dreams and to achieve it with you, painting that happy face.

A todas estas el afecto y la automotivación van agarrada una de la otra, en la persona es necesario el afecto y ese impulso que te anima a lograr y no desmayar. Saludos a todos nos vemos en otra ocasión. Recordemos que nuestro bienestar mental, físico importa mucho.
In all these, affection and self-motivation go hand in hand, in the person it is necessary affection and that impulse that encourages you to achieve and not to faint. Greetings to all, see you another time. Let's remember that our mental and physical well-being is very important.
Invito a participar a la amiga @andreina57, que se una a esta iniciativa.
I invite my friend @andreina57 to join this initiative.
Las fotos son de mi propiedad y edición desde canva
Photos are my property and edited from canva
---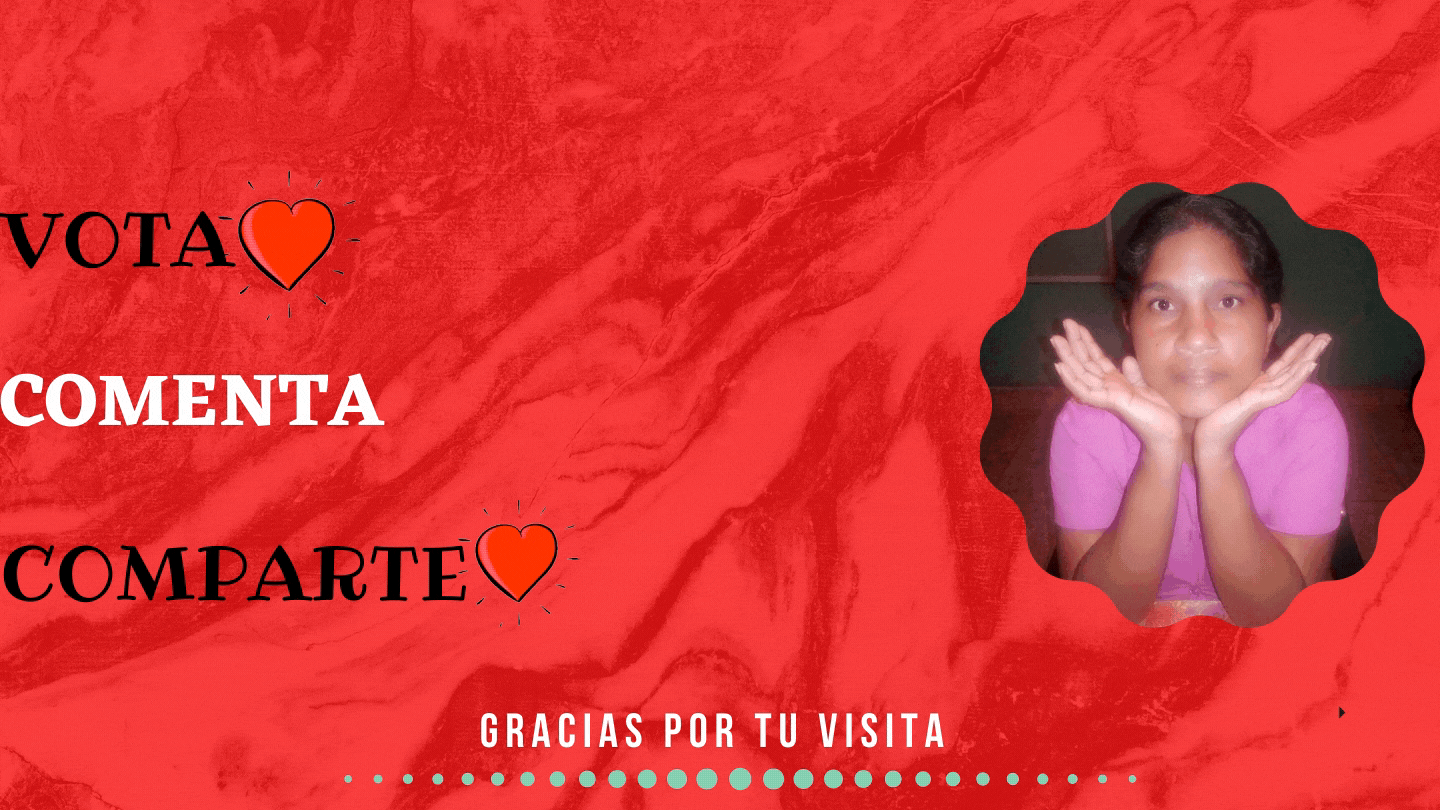 ---
---