I Believe Monaco FC does not Care about Fans!
Good Day Friends and Football Lovers, 🤗
There's definitely so much to talk about in the football space at the moment but then, I decided to talk about something, a team well known but that has been below the success radar for some years now.
I want to use opportunity to Congratulate all the Liverpool fans out here for their trophy win last night, it was indeed a tough match but at the end, there has to be a winner!
---
Firstly, I think it is a easy thing for one to be a fan or love Monaco as a club due to their success in producing world class players and personally, it pains me sometimes when I eventually realized that a team like this doesn't even get to seize the opportunity to use these wonderful to a stage of attaining and winning trophies, for me, it's just so painful.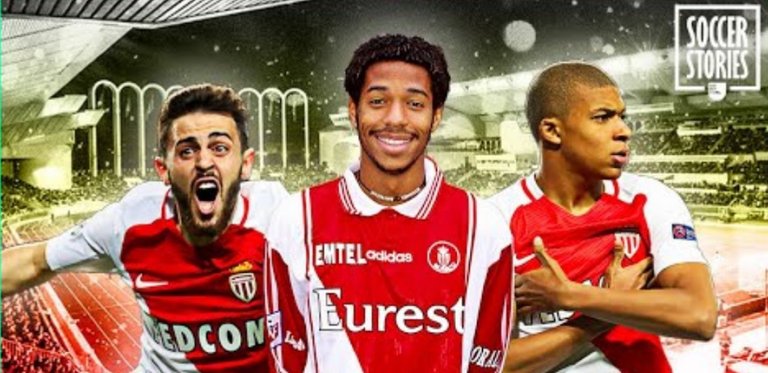 If we begin to mention world class players this team has created in the last two decades, I feel a thirty man list should be filled up easily but yet, what really can Monaco show off of these players over the years?
That they produced them? Yes! What more?
I do not think there's more and for me, Monaco's case is just as similar to that of Dortmund, it seems to me that they both have a similar orientation as per managing a football club.
They just tend to make talents known to the world and make some cash off them, Monaco did with Mbappe and many others, Dortmund just did with Haaland like they've done with many others.
Is it that these teams can't use these players to their full potentials?
I don't think so, and I don't know what the true answer is either. And why these case actually pains me a lot is for the fact that I personally feel like, Just like Dortmund seems like the most appropriate team to keep challenging Bayern Munich for the league title back to back, they can't do that because they keep selling off their resources.
---
For instance now, Monaco had a beautiful run in 2018 finishing second with 13 points behind PSG, and now imagine what happened the following season.....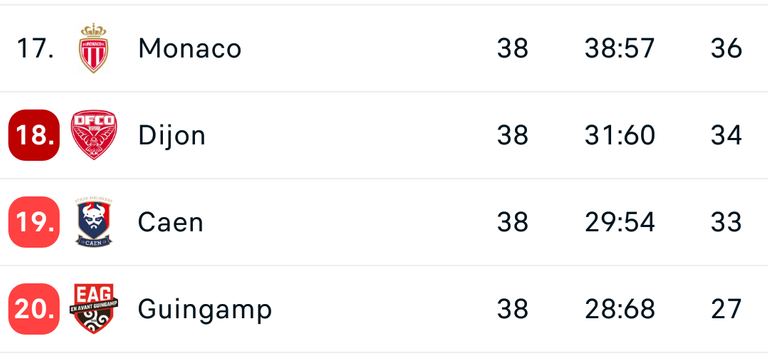 In 2019 campaign, Monaco almost relegated. It was really bad, for a team that finished second the previous season to struggling to be able to stay in the league for another season, that wasn't a gradual fall, it was just too drastic!
What I thought happened wrong in 2019...
After the 2018 campaign, Monaco released some players that I personally thought was a bad move because even till date these players are still as relevant as good!
Tielemans, Moutinho, Fabinho, and Thomas Lemar were released after 2018, and these were players that were the heart of Monaco as at that time and to talk of the present, which of these players isn't performing noticeably at the moment? I don't think there's any.
---
Monaco is currently doing well at the moment without much notice and they have a huge win of four goals to two against Brest last night which now keeps them in second position behind PSG again. Another interesting thing was yesterday made it their tenth run Unbeaten with just one draw and nine wins, that's sincerely a good one.
---
To draw a conclusion to this, I personally just feel the mentality and orientation governing the Monaco Football Club isn't that which is good enough to accommodate fans because if we say football is for the people (fans), then what's the use of the huge businesses without hopes for trophies?
For me, I could say Monaco isn't a small club but to say Monaco is a good football club is something I really don't know how to digest. It's just a lot for me talking from a point of view of a football fan.
---
all pictures are snapshots from highlight videos on YouTube and sport applications.
---
THANKS FOR READING MY SPORT BLOG!
---
---