Concurso Comunitario Ladies of Hive #124 //[ESP-ENG]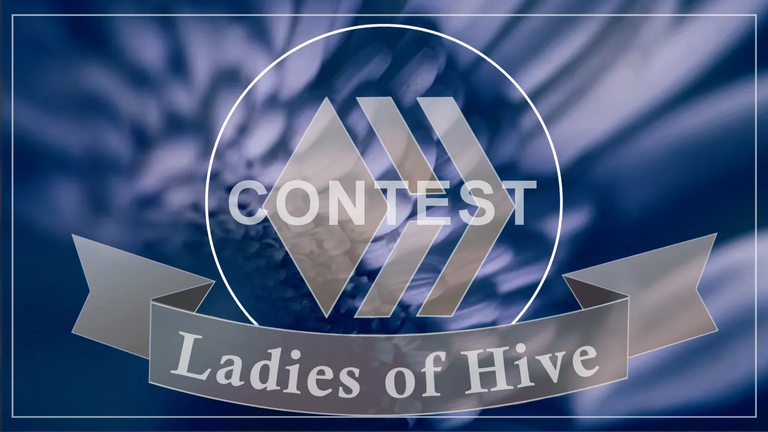 FOTO
Queridas Damas de la Colmena, antes que nada, permítanme extender mi felicitación por el "Día de la Mujer". Espero que todas hayamos pasado un lindo y bien merecido día.
Esta semana, nos correspondió responder las preguntas formuladas por @elizabethbit. Elegí la primera que dice:
1.- ¿Qué formas divertidas usas para recordar fragmentos de información útiles?
Generalmente, para recordar compromisos, citas médicas y otros, suelo como lo más cómodo, guardarlo en mí teléf. Coloco una alarma y listo. No pierdo la cita, pues, el escándalo que pongo en el celular como alarma es de terror. Suena durísimo y muy agudo, como para que me moleste y obligatoriamente deba leer de qué compromiso se trata.
Cuando deseo recordar algo como un cumpleaños, recurro a mi agenda, pues tampoco tengo memoria para recordar todos los cumpleaños de familiares y amigos. Aunque a decir verdad, solo tomo nota de los cumpleaños de familiares más allegados y los amigos de igual manera. Para eso se hicieron las agendas.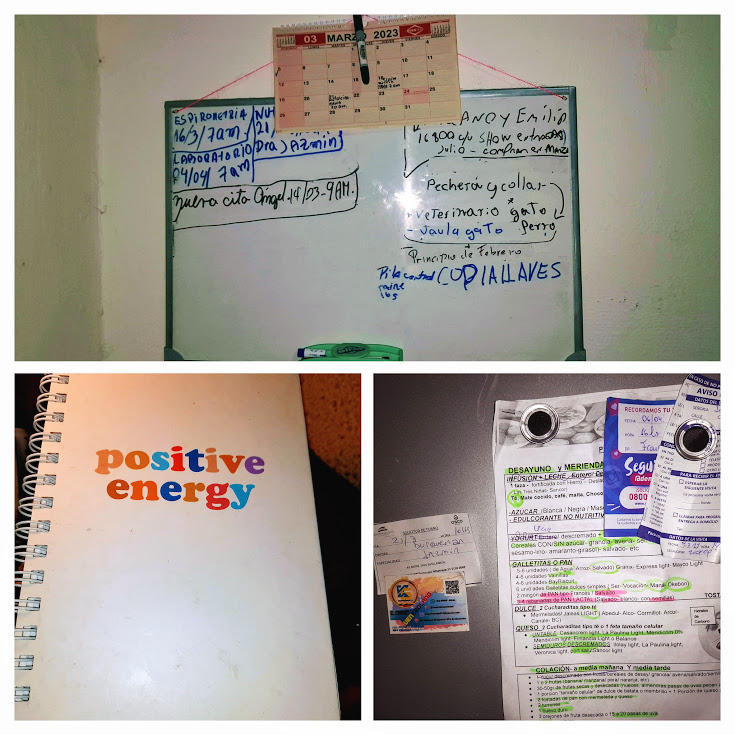 Ahora bien, en casa tenemos unas cuantas pizarras, donde se anota todo literalmente. Compras pendientes, visitas y consultas, compromisos sociales, tratamientos médicos, terapias, visitas al shopping, al cine, al teatro o Ciudad, pues aquí hay mucha vida nocturna y social. Aún podemos disfrutar de ello. Eso sí, no damos pasos sin antes leer esas pizarras. Igualmente, utilizamos la parte lateral del refrigerador, para colocar con imanes, el régimen del nutricionista, es decir, la dieta para llevar el control exacto.
Por otra parte, tengo otra manera de ayudarme a recordar, sobre todo números como DNI, teléf. , o direcciones. Hay fechas y cumpleaños que jamás se olvidan y yo los uso como referencia. Lo relaciono con alguna cifra, por ejemplo. El número favorito de mi padre era el 13. El mes del cumpleaños de mamá es el 4 (abril), los cumpleaños de mis hijos, mi esposo, hermanos, o cualquier detalle trascendental en mi vida. Esos sucesos que dejan su cicatriz imborrable. Yo a eso le saco el máximo provecho.
En cuanto a recordar canciones y poemas, analizo muy bien, sus letras me involucro con el compositor, y no lo olvido.
Hay unas cosas que solemos olvidar por ser de corta data, como por ejemplo; pasar al supermercado antes de llegar a casa, pues se acabó la pasta dental. Si estoy por salir de casa y apurada, lo que hago es atar un hilo en mi dedo o un pedazo de cinta plástica para cuando esté en la calle, no olvidar la pasta, que debía comprar. Pero esa fórmula siempre me falla. Jajajá porque cuando llego a casa y me estoy lavando las manos, veo que mi dedo está morado y además ni siquiera me acuerdo de para qué me puse ese recordatorio.
¿Qué queda en este caso? Pues salir del baño y preguntar a todos... Familia, ¿Para qué me puse la cinta en el dedo? No lo recuerdo.
🤔😵🙄
---

Dear Ladies of the Hive, first of all, let me extend my congratulations for Women's Day. I hope you all had a nice and well-deserved day.
This week, it was up to us to answer the questions posed by @elizabethbit. I chose the first one which reads:
1.- What fun ways do you use to remember useful bits of information?
Generally, to remember commitments, medical appointments and others, I usually, as the most comfortable thing to do, keep it in my phone. I set an alarm and that's it. I don't miss the appointment, because the noise I sat on my cell phone as an alarm is terrifying. It sounds very loud and very sharp, so that it bothers me and I have to read what the appointment is about.
When I want to remember something like a birthday, I turn to my agenda, because I don't have the memory to remember all the birthdays of family and friends. Although, to tell the truth, I only take note of the birthdays of close relatives and friends in the same way. That's what diaries were made for.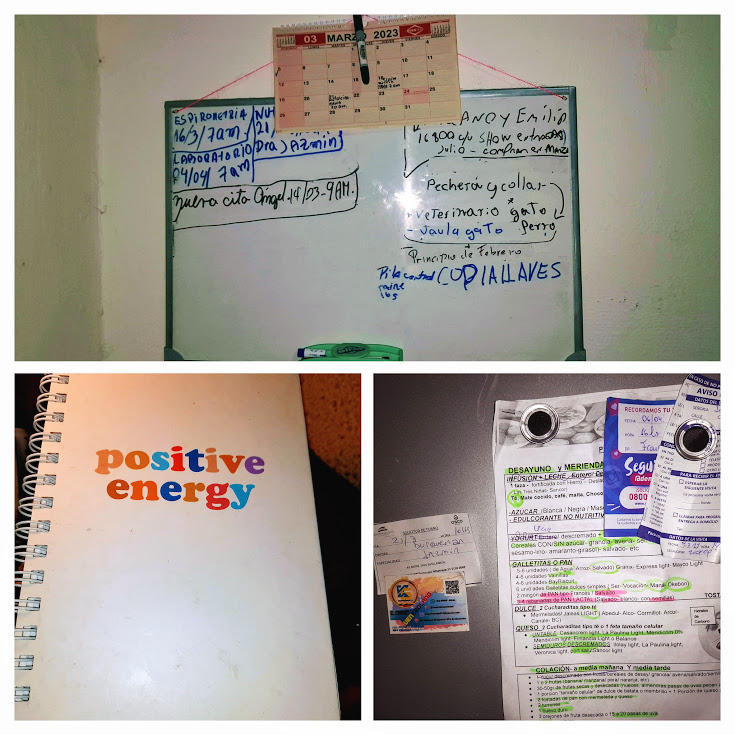 Now, at home we have a few blackboards, where literally everything is written down. Pending purchases, visits and consultations, social engagements, medical treatments, therapies, visits to shopping, movies, the theater or the City, because here there is a lot of nightlife and social life. We can still enjoy it. Of course, we don't take steps without reading those boards first. Likewise, we use the side of the refrigerator, to place with magnets, the nutritionist's regimen, that is, the diet to keep the exact control.
On the other hand, I have another way to help me remember, especially numbers such as ID number, phone number, or addresses. There are dates and birthdays that are never forgotten, and I use them as a reference. I relate it to some number, for example. My father's favorite number was 13. Mom's birthday month is 4 (April), the birthdays of my children, my husband, siblings, or any transcendental detail in my life. Those events that leave their indelible scar. I make the most of that.
As for remembering songs and poems, I analyze their lyrics very well, I get involved with the composer, and I don't forget it.
There are some things that we tend to forget because they are short-lived, such as, for example, going to the supermarket before getting home, because the toothpaste ran out. If I'm about to leave home and in a hurry, what I do is tie a string on my finger or a piece of plastic tape so that when I'm on the street, I don't forget the toothpaste I was supposed to buy. But that formula always fails me. Hahaha because when I get home, and I'm washing my hands, I see that my finger is purple, and I don't even remember what I put that reminder on for.
What's left in this case? Well, come out of the bathroom and ask everyone.... ¿Family, what did I put the tape on my finger for? I don't remember.

🤔😵🙄

Traductor
Editor
Twitter
FOTO PORTADA

---
---