A fake news can ruin tge whole system
Assassalamualaikum
All my dear friends hope you are doing well and great today am here to share the news about the false flood spreading in my area. And am really sorry for the post of yesterday.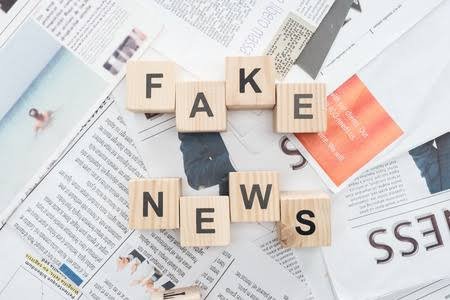 Source
News
The information given and published by any organisation about the recently events are called news. News can be given by many resorts is like posters, printings, broadcast, etc. We must also listen the word hard news and the hard news is different from the softnews totally. Today I don't have any topic about the hard and soft nude but when I want to cover it I will definitely talk about it.
Fake News
The randomly stories and incidence which are based on false are the fake news in our surroundings there are allowed of examples for this fake news so in this post we will define and talk about these fake news so without wasting your precious time that's go to straight to our content.
Easy To spread
As we are living in the era of digital world. And we can easily understand to separate the false news to all over the world in no time by using a best account on Twitter, Instagram, Facebook, spotify, LinkedIn etc. Show the social media platforms are the big and main sources of supporting the all kind of news to the people in our country and all over the world. There are a lot of people in which the selabilities of all the profession are involved can easily get this news. If we talk about the hive platefarm so this is also a source to separate all kind of news.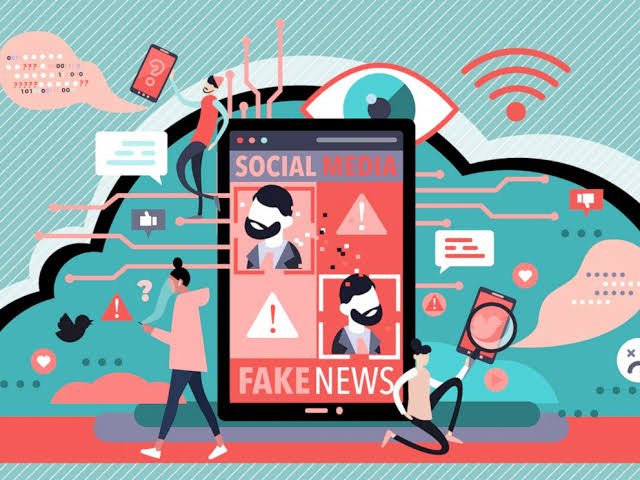 Source
Experience of Fake News
I think that's how every person uses social media these days must have gone through the experience of troll in fake news. If I tell you about a fake news that happened to me, you will also be surprised.
It was during those days when the news of flood in Pakistan started to spread a lot and the number of flood victims was also increasing. This news was rapidly becoming viral on TV channels and social media and from which people were benefiting to a great extent. Whenever flood came near any area, they were informed in advance and they would leave the place saving their lives and property.
I live in a plain that is quite high from the sea level and water is very difficult to reach here because there are no rivers around us. So we were not so much in danger of flood but hearing the news we were also a little scared and sympathized with our other Muslim brothers who were affected by the floods.
One night suddenly we were informed by a news that the water has reached near your city and will submerge your city after 13 hours. And it has been discussed a lot on social media and every time we use the internet, open Facebook or Instagram or YouTube, the first thing we are informed is that flood has reached your area. And whatever actions are taken according to the flood, our people have taken and decided to leave the city.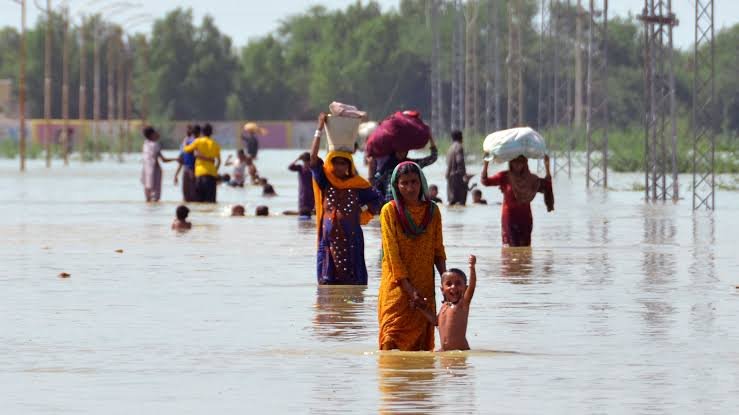 Source


And when some people of our town went to check for the details, they told that this news is completely false.
How we get this News is Fake?
The news of flood scared us and at that moment some people of our town went to know the details and they told that there is no chances of flood in the far distance. Because I told you earlier that there are no rivers etc. for a long distance around us and the water from where the river broke off would have been very difficult to reach.
So that's how we got to know the real news and then we tried to catch the fake news spreader but we couldn't find him anywhere and. After that all the works that were done in our area to stop flood were done away with and life started laughing again.
---
I hope you enjoy my article if you do so please reblog, upvote, and comment on my post. Am waiting for your pretty reply to my article.
---
---
---