Monomad Challenge || A Cute monkey 🐒
Greetings
You are Warmely welcome at my post today am here to share the beautiful pictures of a cute monkey which I found when I was going through the market. This was yesterday when I see this cute monkey and I take some beautiful pictures so I want to share these with all of you.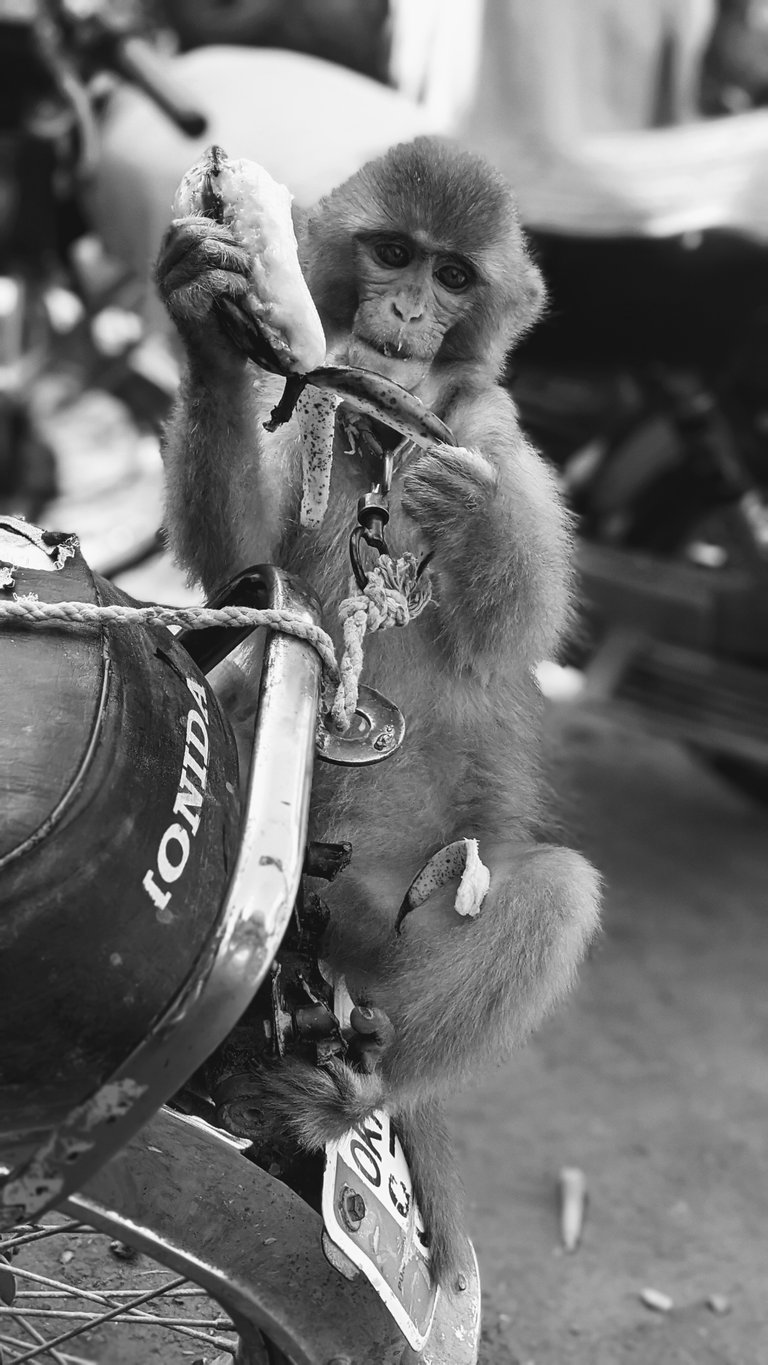 A cute Monkey 🐒
As we know that the monkeys are really naughty and cute animals and they make no reasons for mischiefs. There are a lot of people who love to make pets the monkeys and some people don't think so otherwise the don't like to live these monkeys. I was the one who don't like the animals like monkey but after watching the cute things of this beautiful monkey my mind totally changed and it makes a special place in my heart and now am ready to take a pet.
Following are some pictures please see.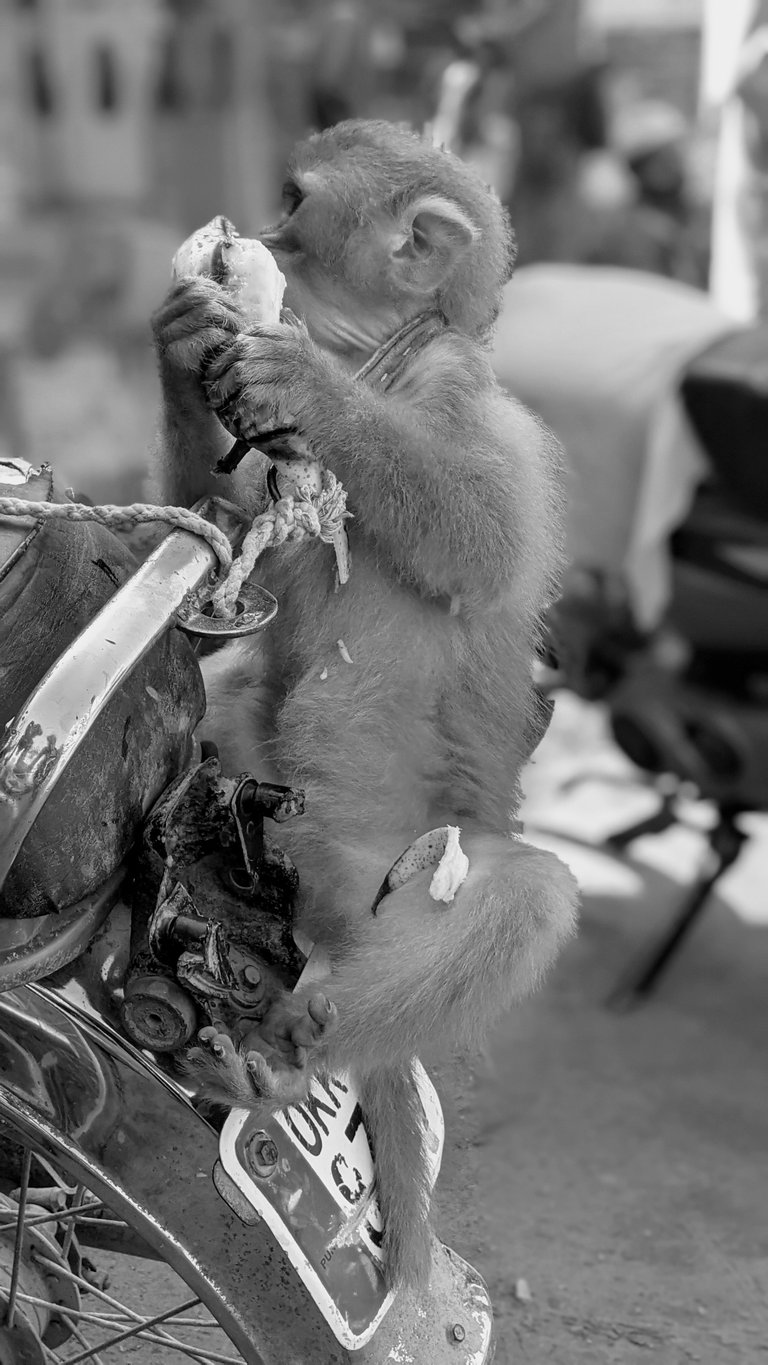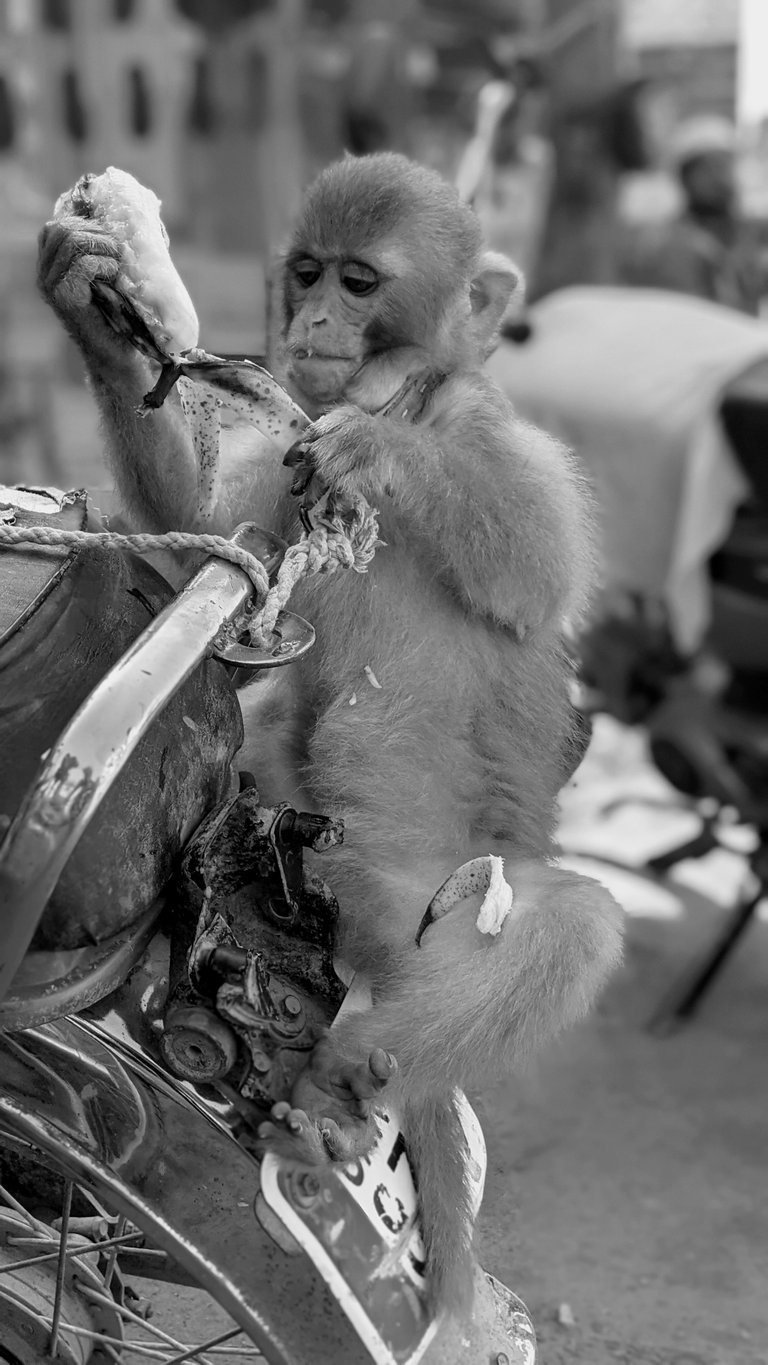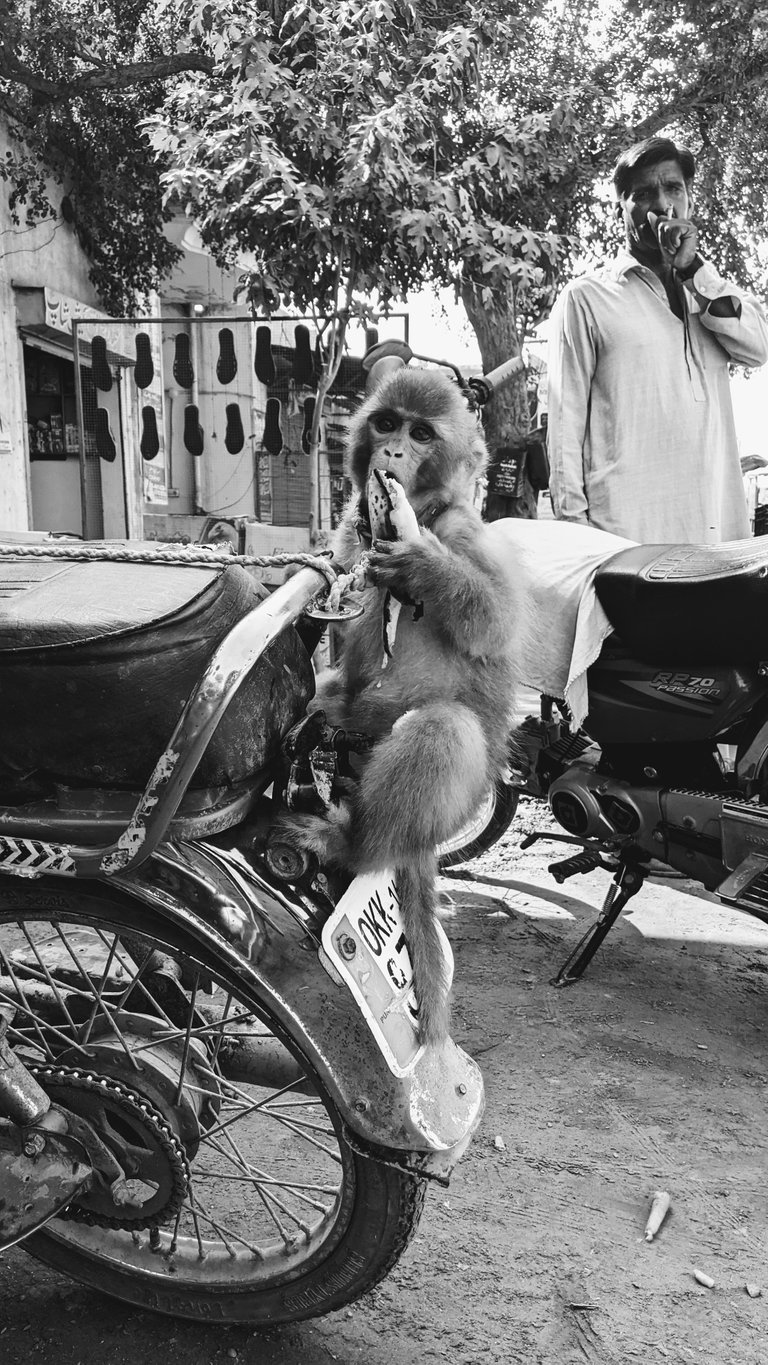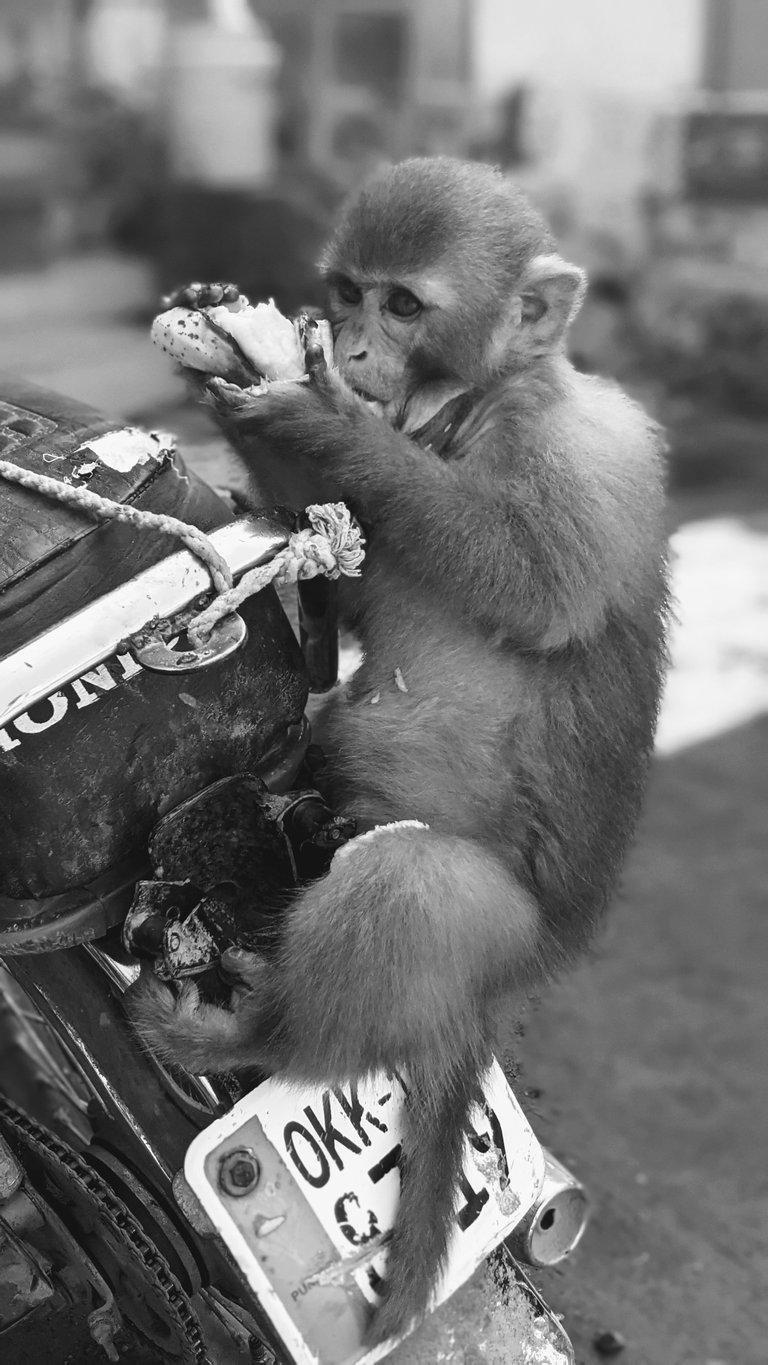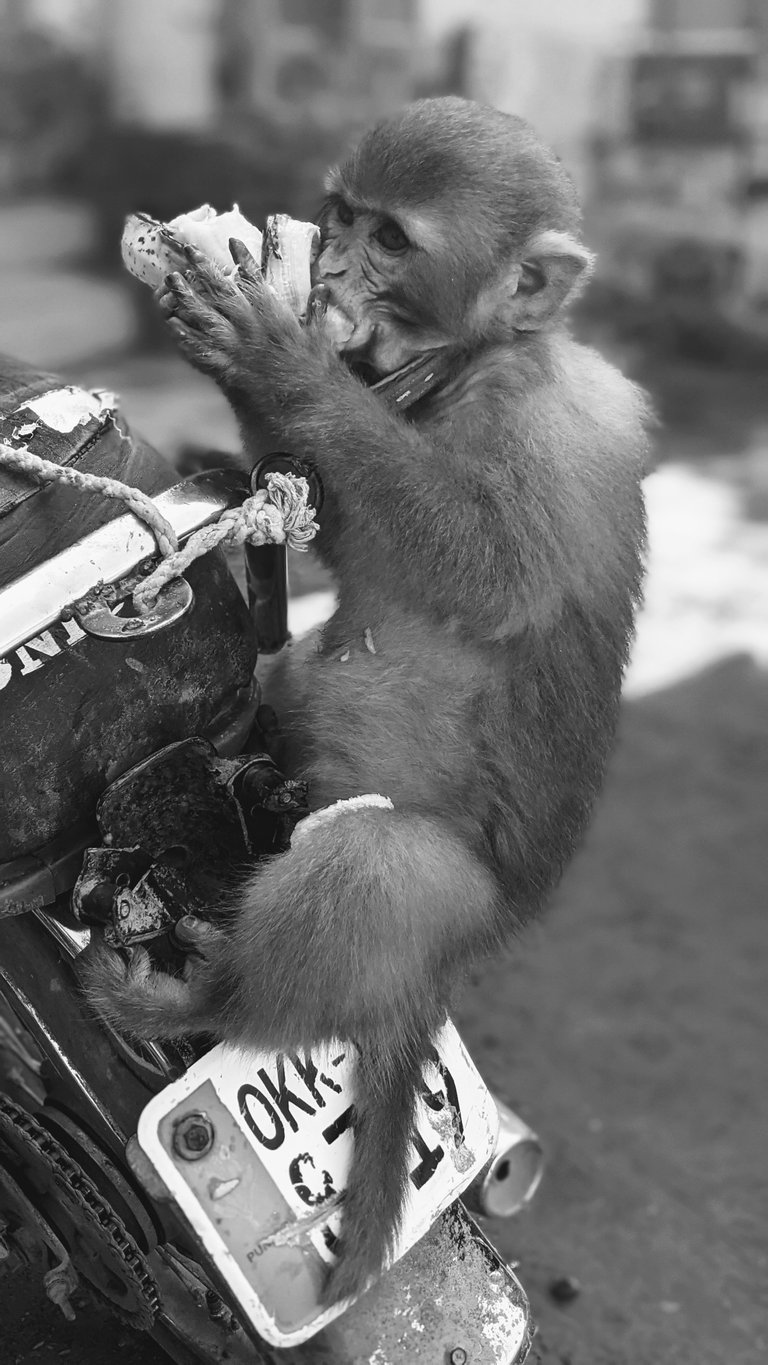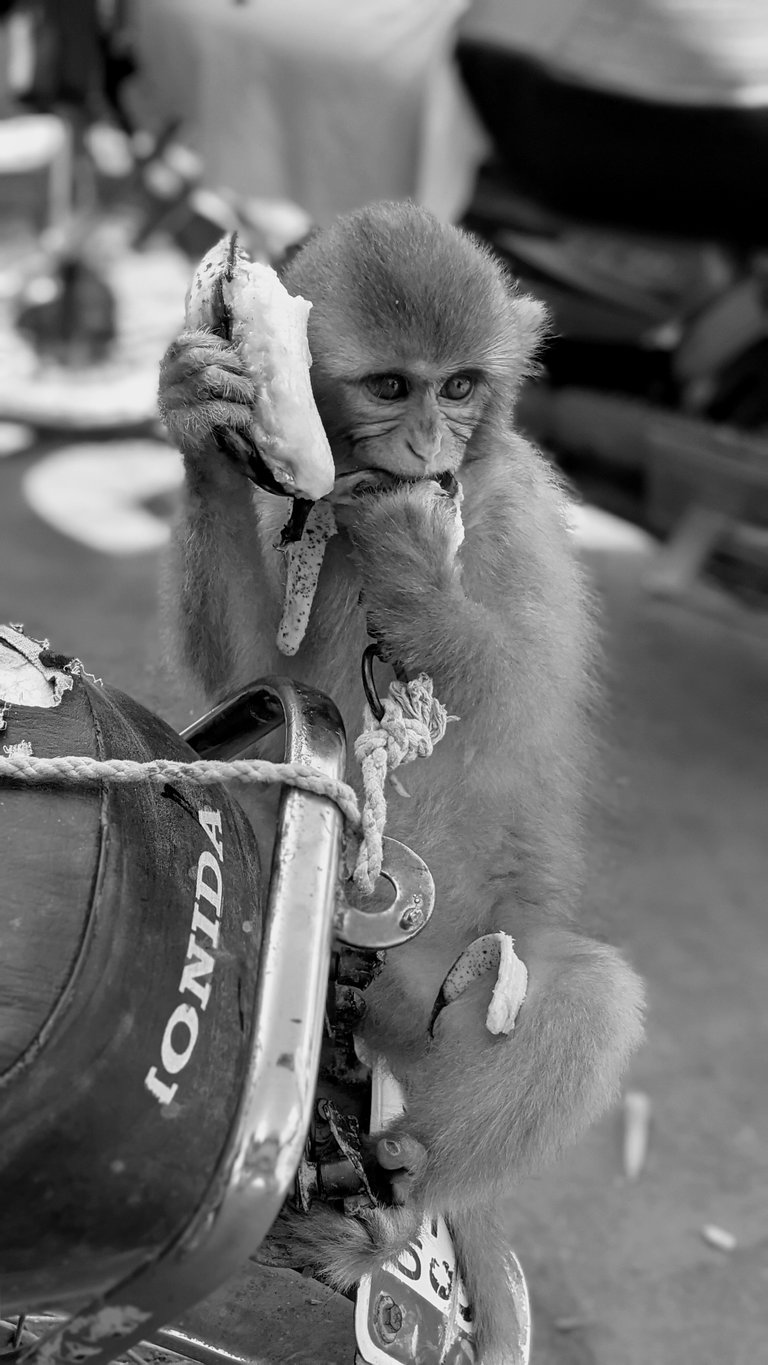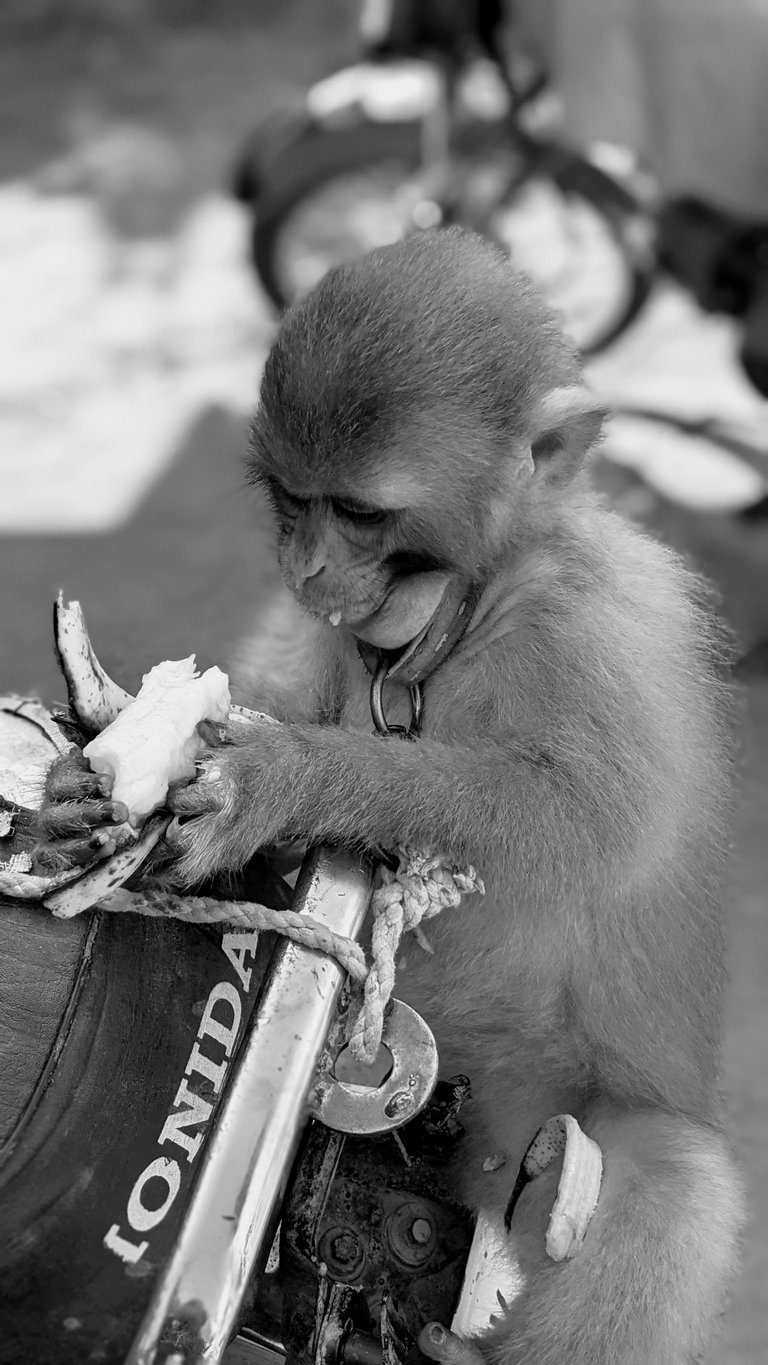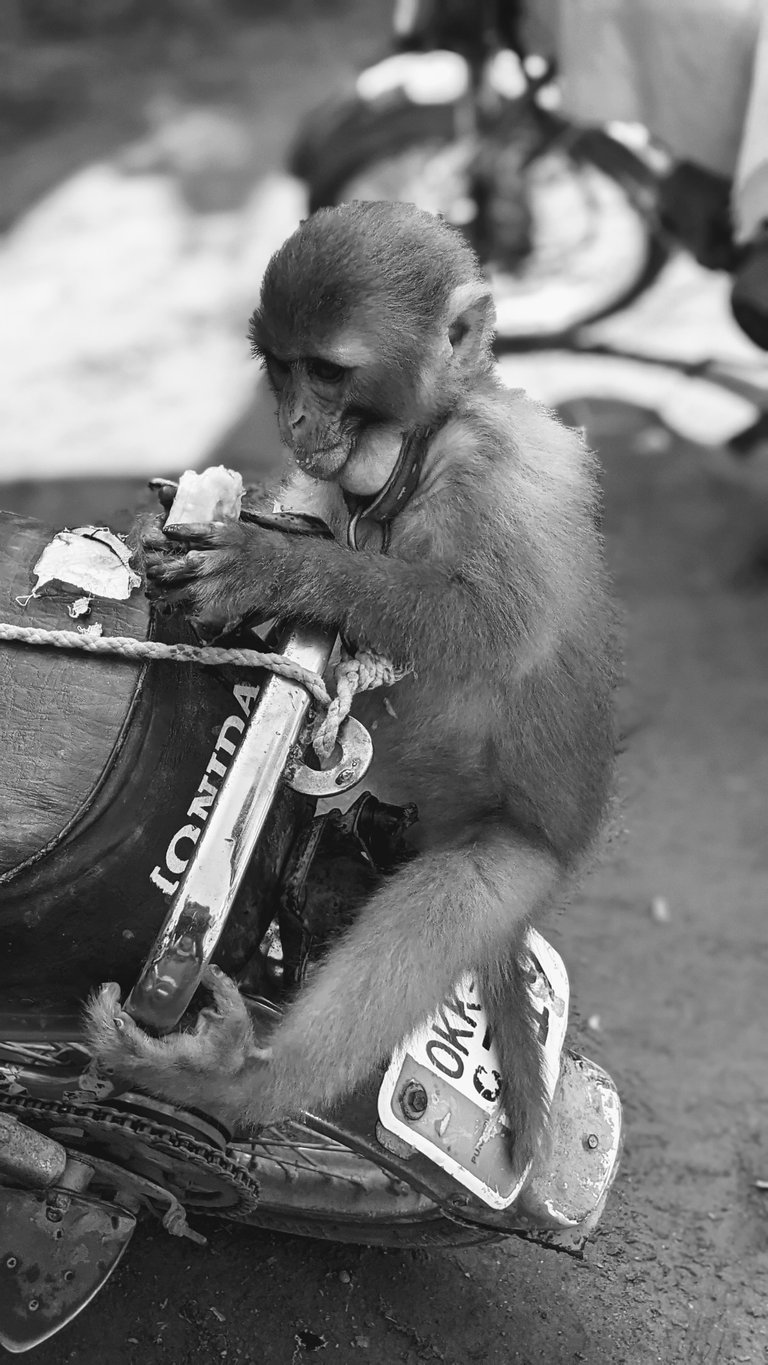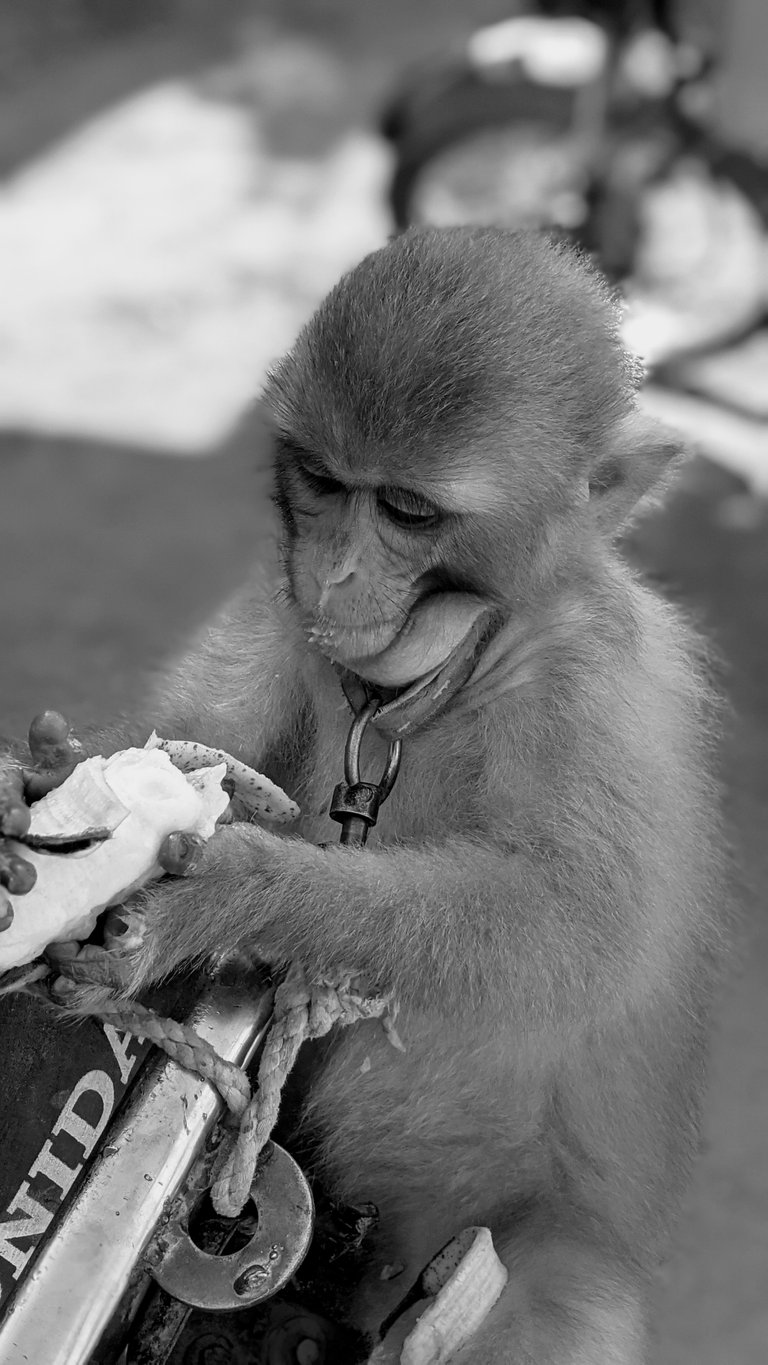 Source of Livelihood
As you know some people earn their living by training monkeys. So it will not be wrong to say that this animal is beneficial to humans. Some people in our area do this business by taking a small monkey and raising it and then teaching it. When he is fully learned, he is then made to perform spectacles and the spectators give him something as a reward, from which their sustenance is maintained.
Similarly, this monkey receives a Banana from a person and eats it because of its cuteness. And as you can see it is tied to the motorbike with a rope and its owner was not with it. It's not that their owners don't love them, but they love them a lot and do better everything possible for them.
So after seeing all this I have also made up my mind that I will bring some animals for petting for a few days.
And also want to show some color pictures of it.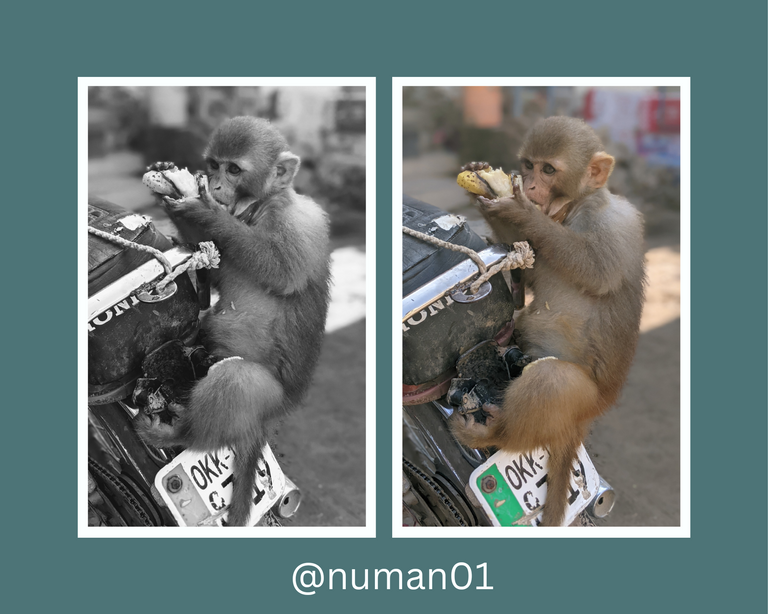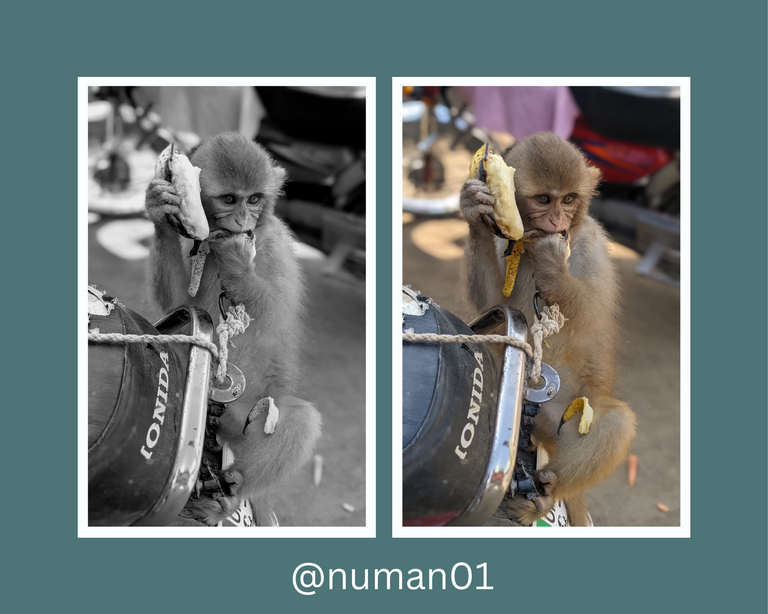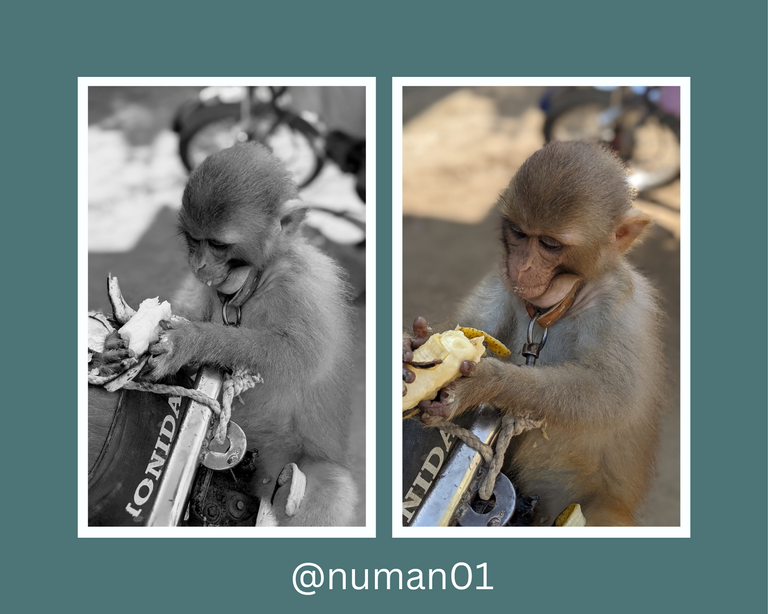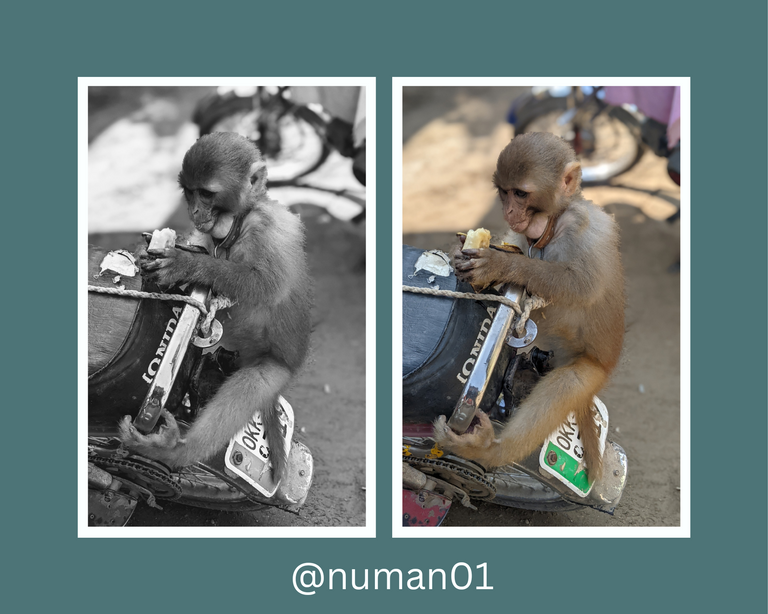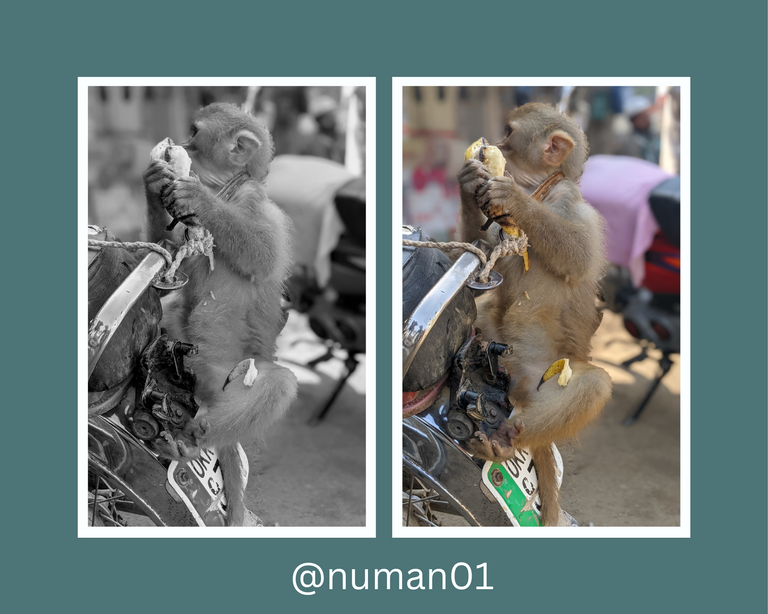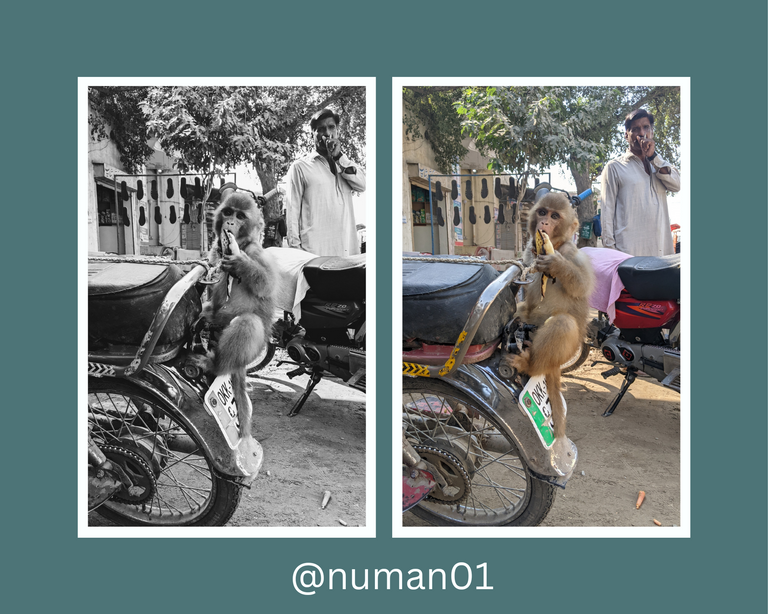 ---
I hope that you like this post and images so pleaseease like share and upvote my blog I will be there with new and more beautiful blogs other time.
---

| Camera | Google pixel 3 |
| --- | --- |
| Subject | Monkey |
| Style | Black and white |
| Location | Punjab |
| Photographer | @numan01 |

---
---