My wish to become a military officer
Assassalamualaikum
Dear friends hope you will be fine and good by the grace of God. Have a very good day to all of you my friends here. Let's go straight to the article.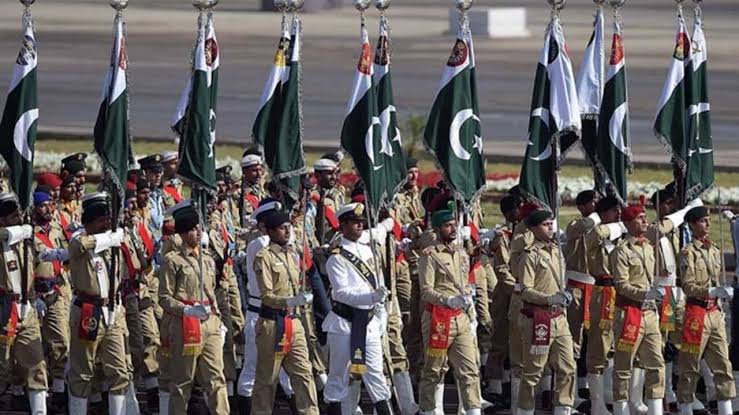 Source
Our childhood Wishes
When we were little children, we had many strange desires or wishes for future. And going into the military must have been the wish of all children and it usually happens to everyone. Because terrorism was common in my country when I was young. So my dream was to end this terrorism and that could only happen if I could join the military.
Apart from this, we were also told many stories of bravery of the military youths which made them like us a lot. And as the topic of this post is that you either want to join paramilitary or you want to join military.

So my opinion is that I want to join the military And I will talk you through the explanation of how I join it.
Military Force
As we know that military represents any country the power of that country is measured by its health of military. I prefer military to paramilitary because military have their own uniform and represent a country whereas paramilitary works or acts. When police and army can't do some other jobs then paramilitary come in and I feel that I should always be in the eyes of the people of Pakistan and serve them. That is why I preferred the military and if I join any force, I will join the military and I will do my best till I am martyred for the sake of my country.
I am not against paramilitary but my opinion is more important for military and my heart is more there. Paramilitary is also a very good force and this organization is also doing many things for the security and peace of the country and we salute it too.
Why I join Military?
There are a lot of reasons for joining this force. My first reason for joining military is to serve my country at my whole strength. This is my main reason but if I talk about some other reasons then these are also following.
To save money
To have adventure
To have medical benefits
To enjoy job stability
To retire early
To gain experience
To continue family tradition
To find an alternative to college
To take a lot of respect
To makr friends all over the world
To receive housing scheme and loan
To learn discipline for a man
So these are the some reasons why I want to join this force and my wishes for the military force and I pray to God that Allah always helps to my army officers who are struggling for the welfare of our country.
---
I am very happy to share my experience and my wishes in this post about the military force and a hope that you will like it.
---
---
---