A Triple Instrument Card Pack

It's been a while since I got one of these packs where it was all instruments. I remember a couple of months ago when I was just starting to figure out how lessons work and trying to boost the number of instruments I had to take advantage of the lessons, these sort of packs came in really handy.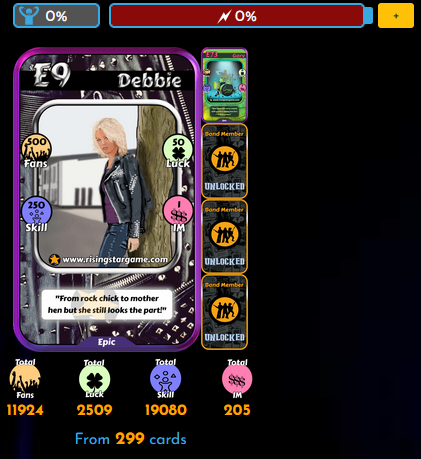 Most of the packs these days have been character cards, or at least most of the cards in them. This takes the card total to 299, just one shy of the 300 mark. Month end's coming so it looks like i missed the target by 1.

Ranking's an interesting one and so far, it holds steady at 460 ish. Will probably take a lot more cards to establish a higher baseline. Probably 500 or 600. Slowly but surely heading in that direction.
---
---