Dutch Eggplant Juice For Your Diet
Drinks that are always amazing on this platform, become the best inspiration when you feel thirsty. Even when something unthinkable turns out to be special today. Gratitude to find so many friends who are able to provide motivation to have the opportunity to receive and even share recipes that are around me, even this will be an interesting thing going forward.
---
---
---
Dutch Eggplant (Solanum betaceum) Juice
---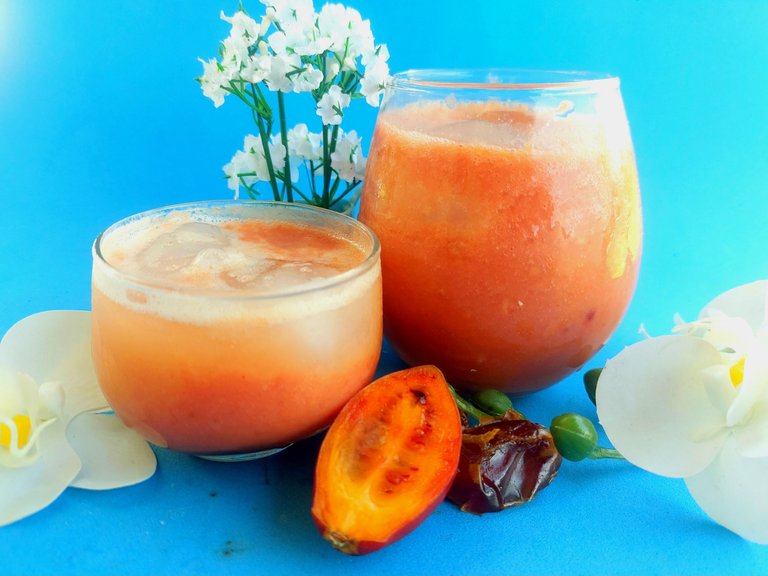 Today, one more time I will share with you a simple drink from eggplant in my area. Namely Dutch eggplant, I'm not sure why the local people call it Dutch eggplant, whether it's because it comes from that country I'm not sure, but what is clear is that people call it Dutch eggplant. This eggplant has a sweet and sour taste like tomatoes, this eggplant is very good for the body. Dutch eggplant does not grow in my city, it comes from a city with high altitudes and cold temperatures. This eggplant there is very popular not only served as a drink, even the local people use it as a food ingredient such as chili sauce and others.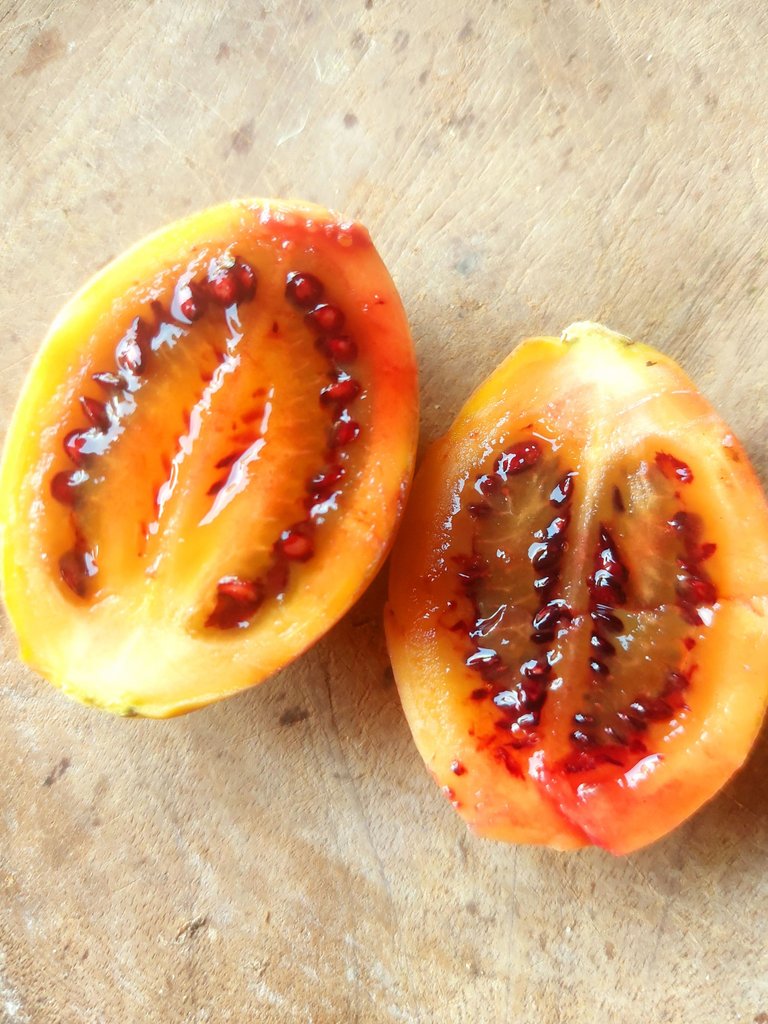 Dutch eggplant was given as a gift by my friend during the holiday yesterday. He brought this eggplant besides the jack bean yesterday. But today I just had time to process it into a delicious drink. I am no stranger to Dutch eggplant drinks, in the past I often ordered them at cafes or juice shops. It's just that the taste they serve is a bit excessive in my opinion, maybe because there's too much added sugar. Well today I will make dutch eggplant into a simple drink, which has natural sweetness from dates. You need to know that lately I've been reducing sugar a bit, but I've added just a little bit of sweetened condensed milk to stabilize the taste. Here let's prepare the drink!
---
---
---
Materials Needed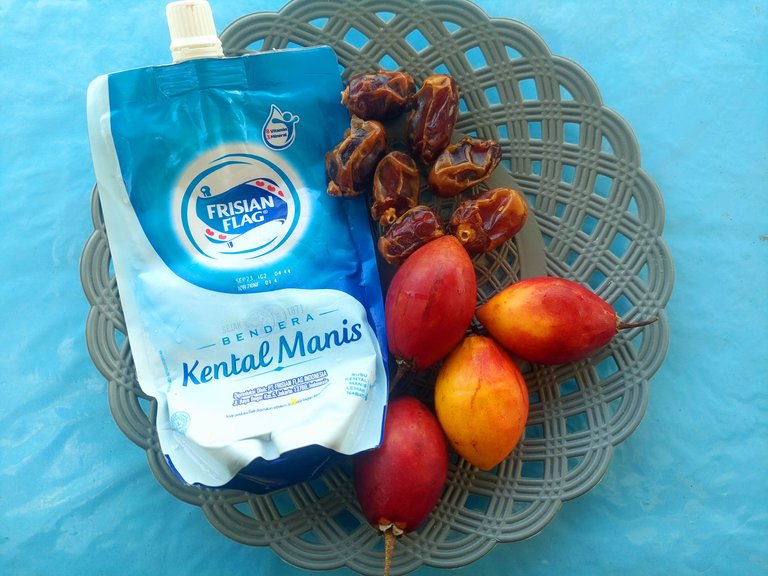 4 Dutch eggplants
2 tablespoons sweetened condensed
6 dates
1 glass of mineral water
---
---
---
Preparation Juicing
---
Step 1
First, cut the eggplant into two parts and remove the seeds from the dates.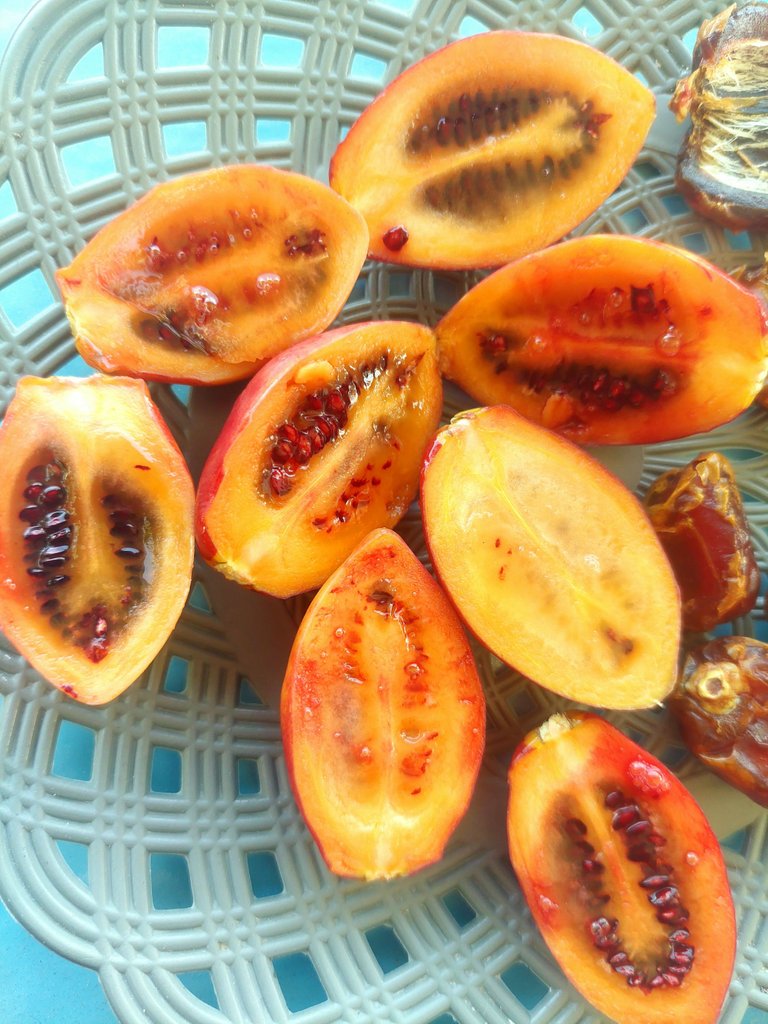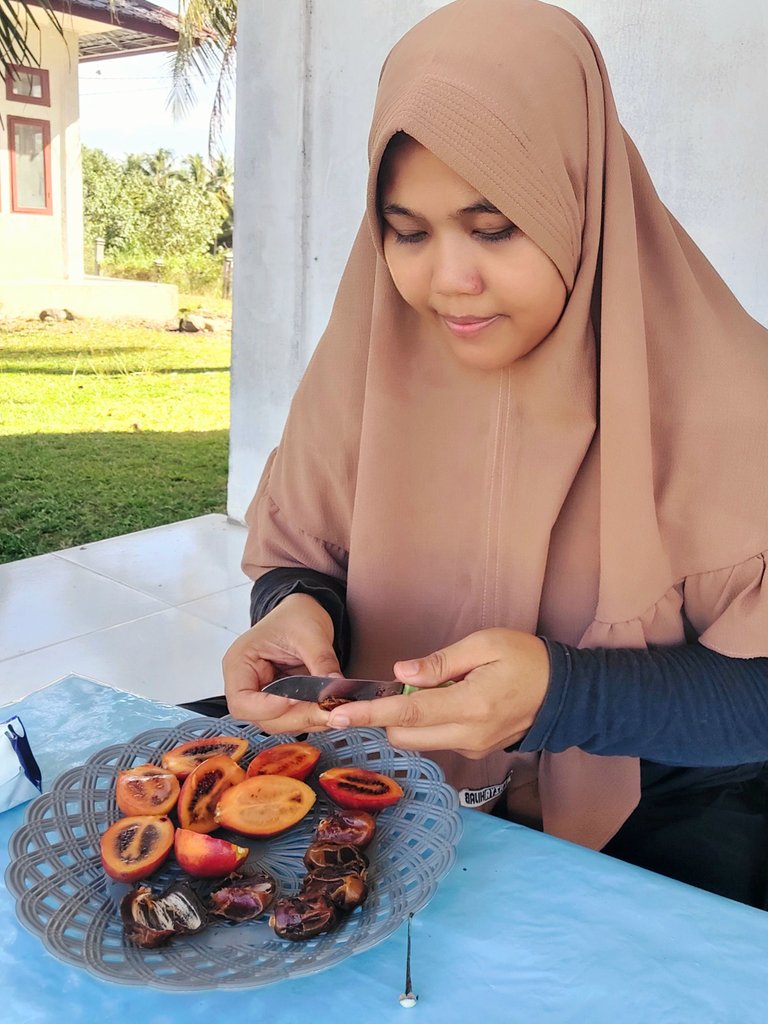 ---
Step 2
Add the dates to the juice blender, then add all of them, no need to chop.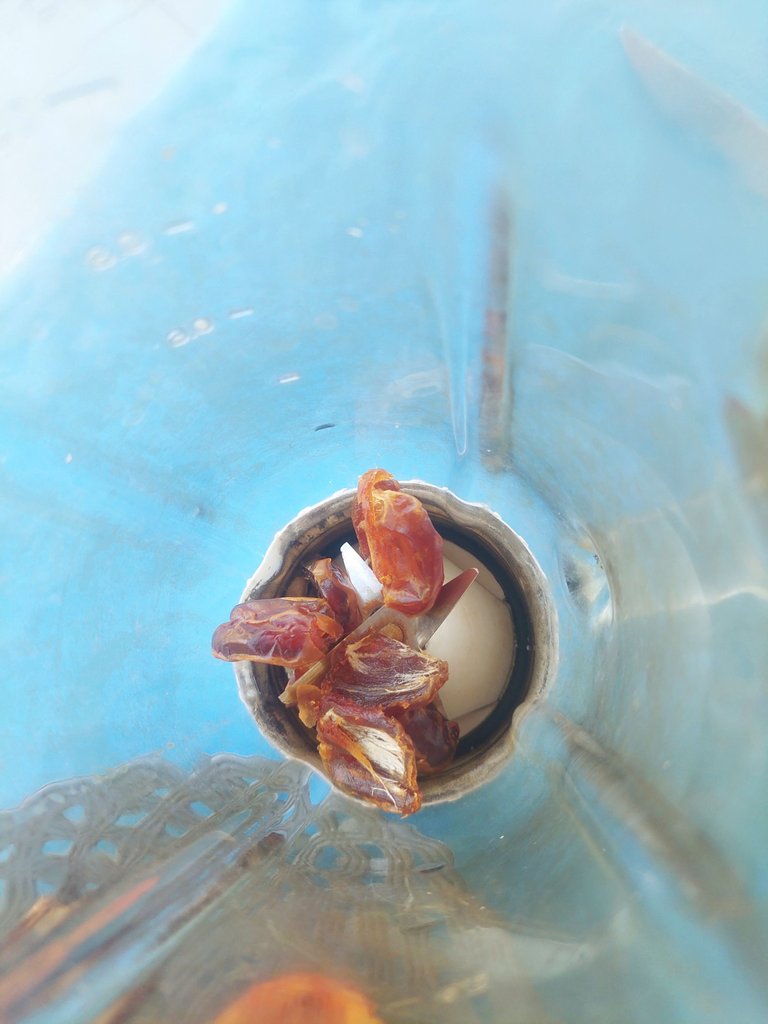 ---
Step 3
Add Dutch eggplant, scrape the contents using a spoon, put it in the blender.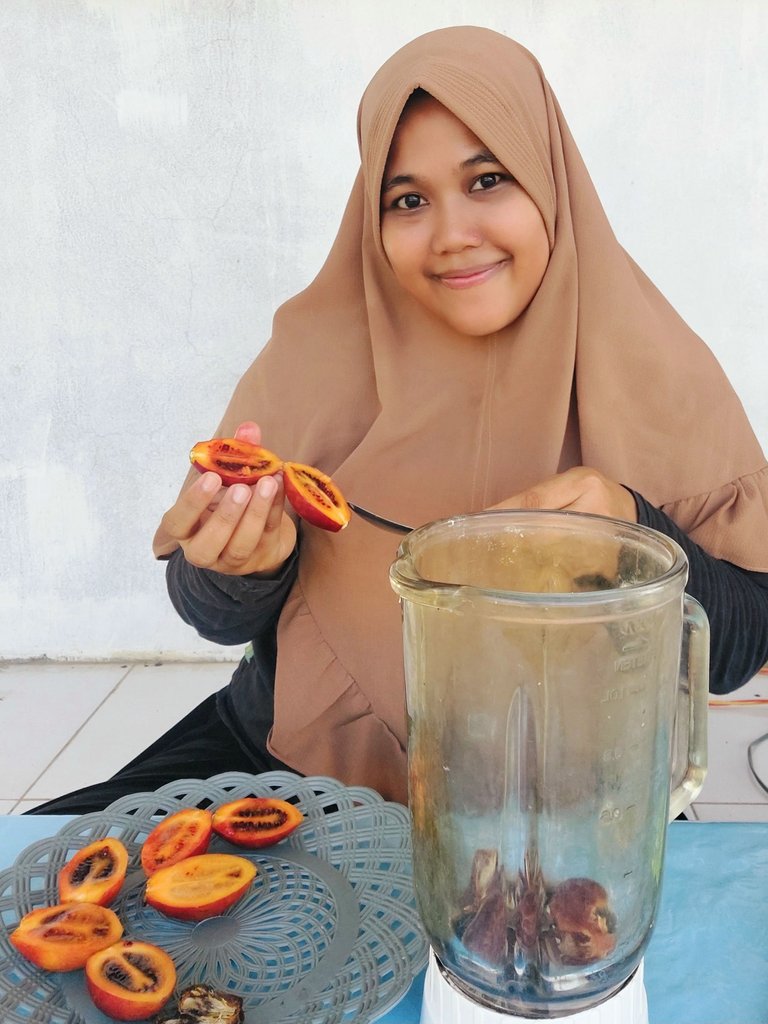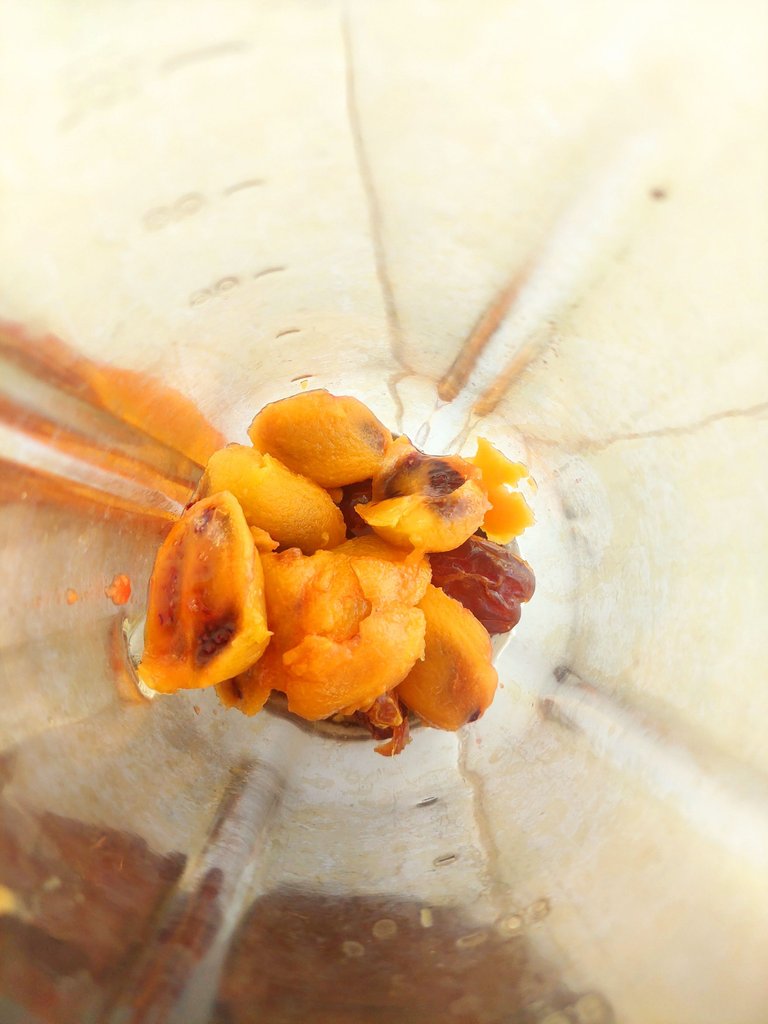 ---
Step 4
Add 2 tablespoons of sweetened condensed or enough to stabilize the sour taste.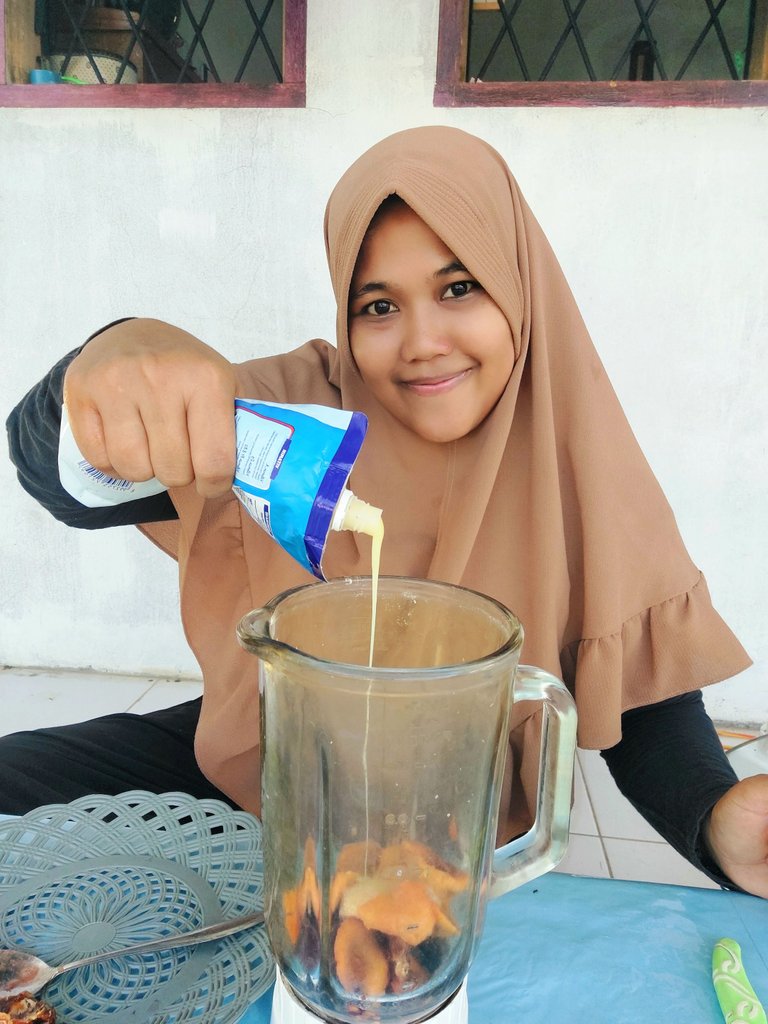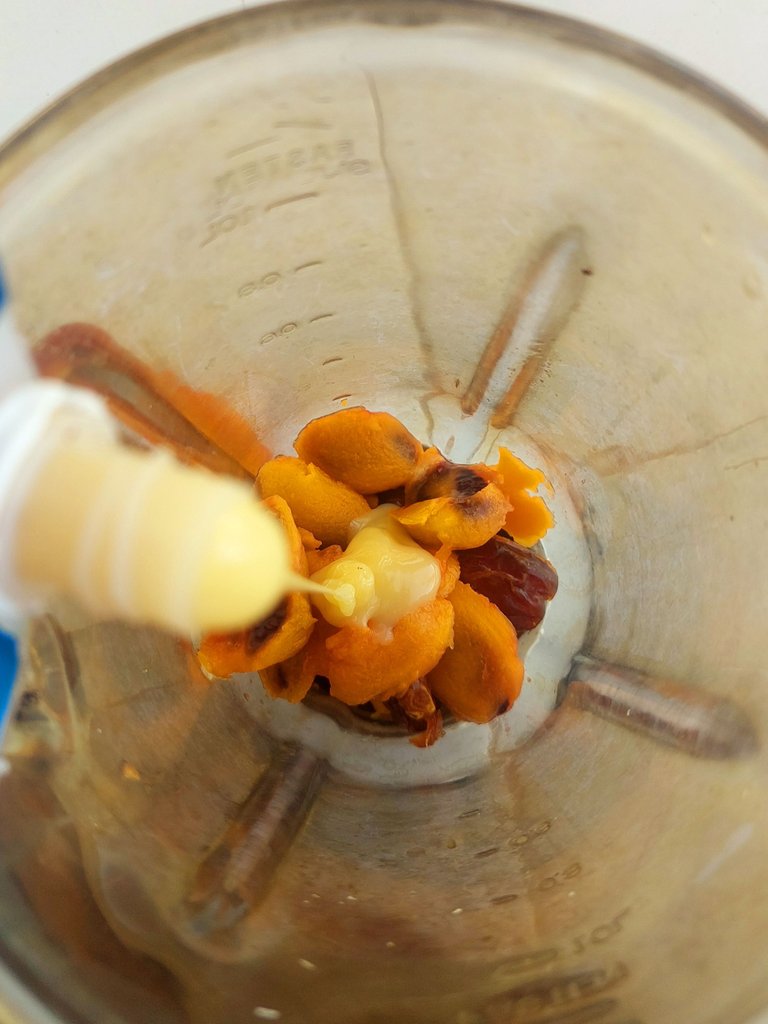 ---
Step 5
Add mineral water to the blender, then start smoothing.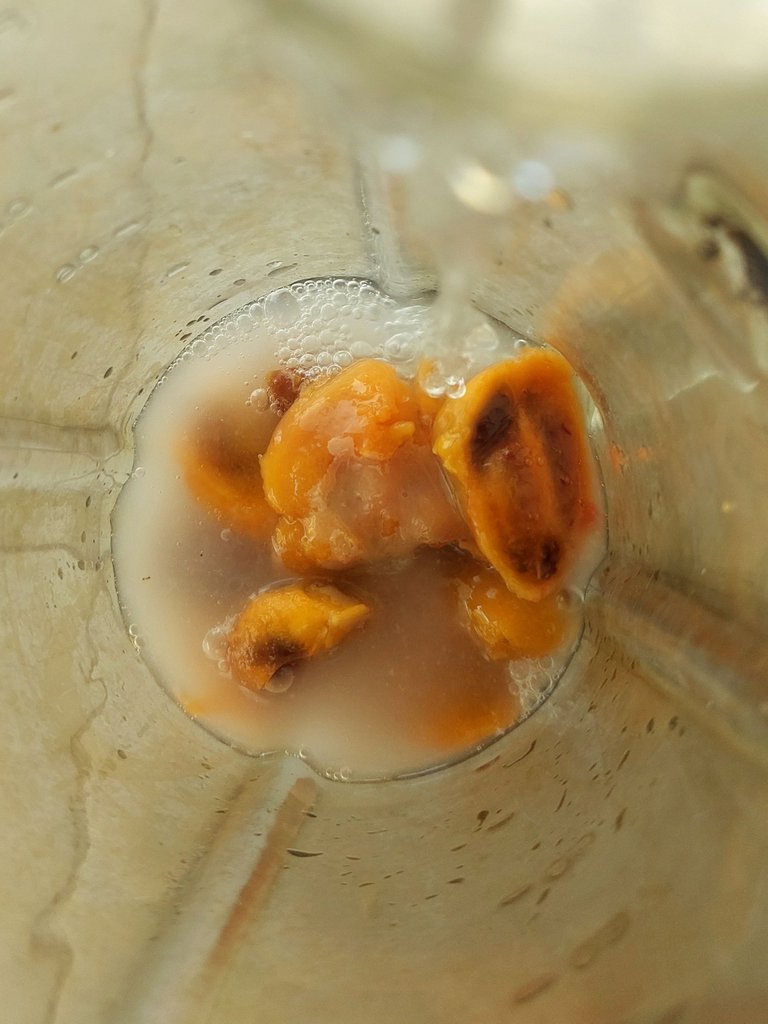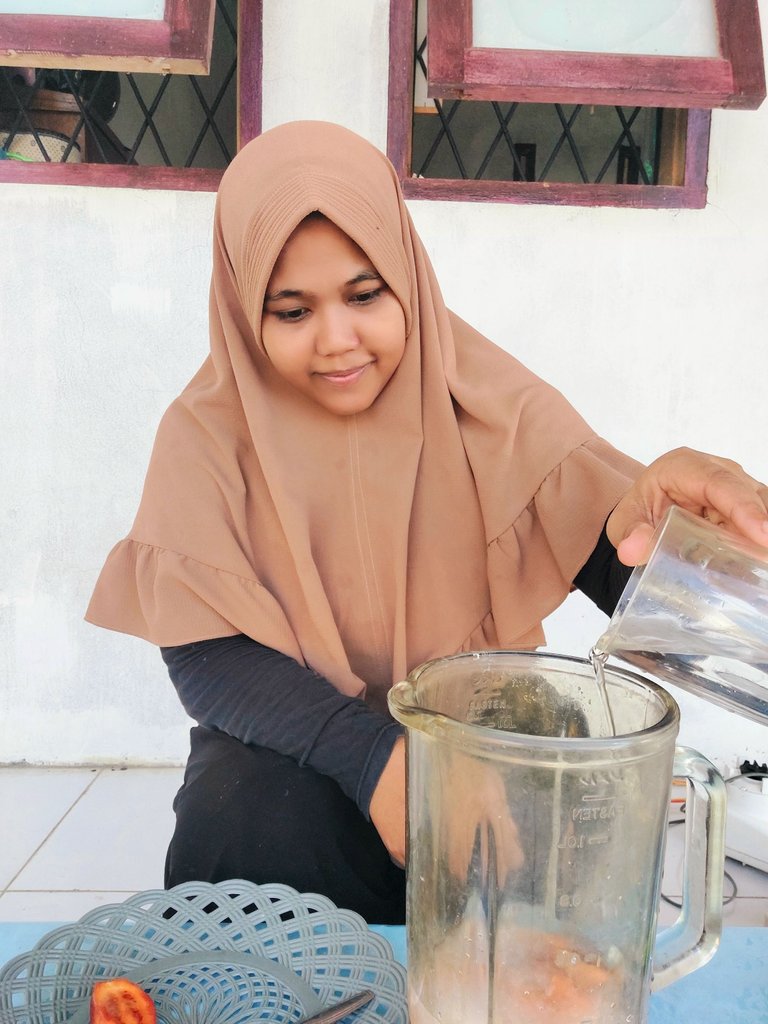 ---
Step 6
Grind as finely as possible so that no seeds remain, then pour into a glass and add ice to taste.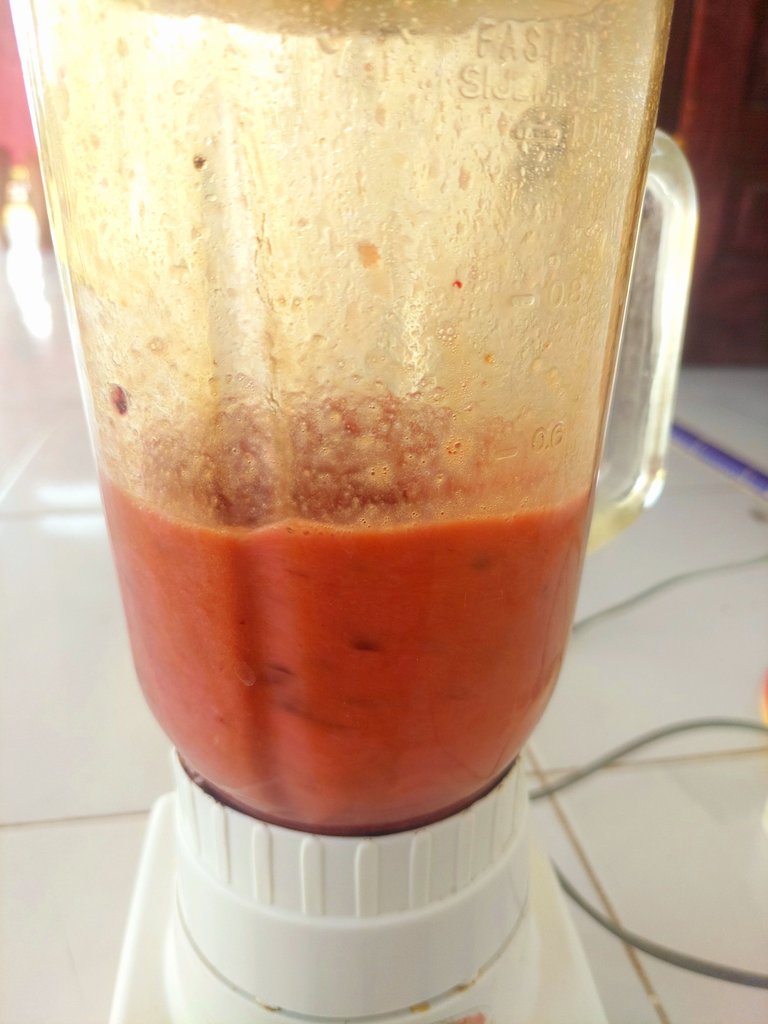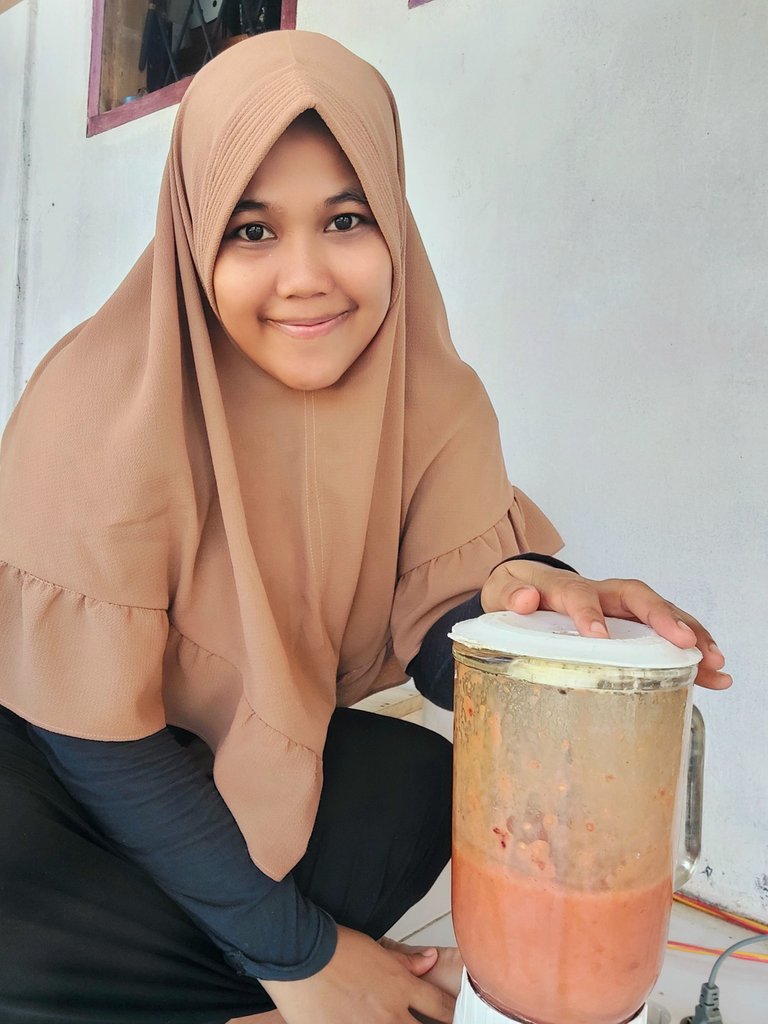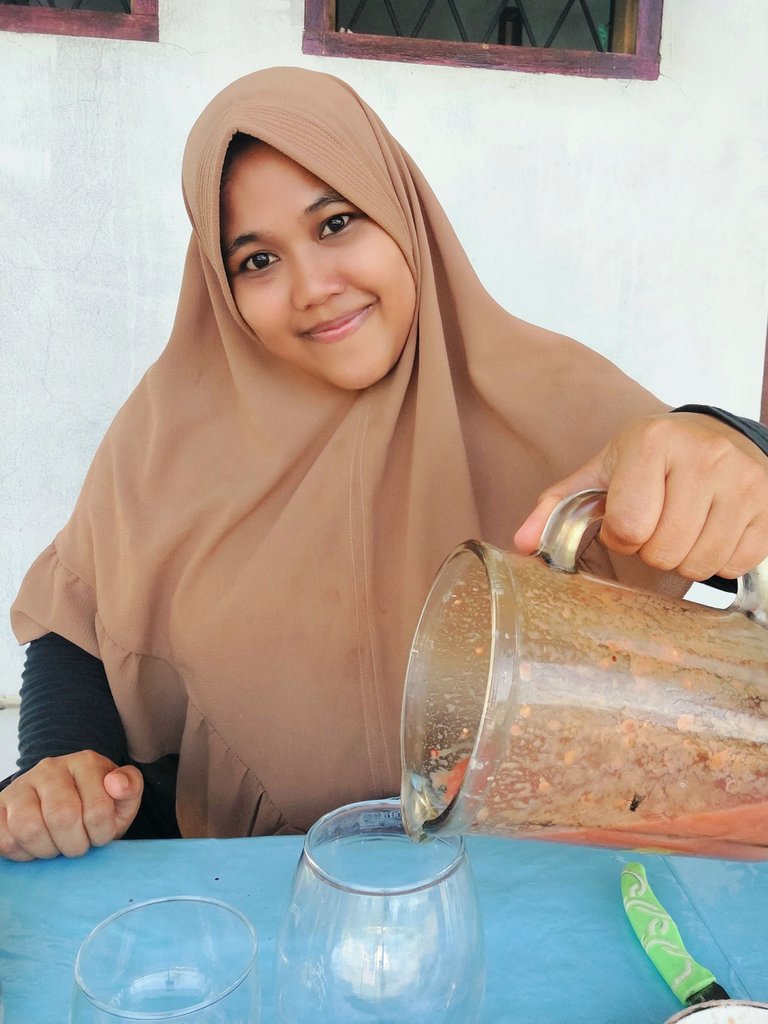 ---
---
---
Result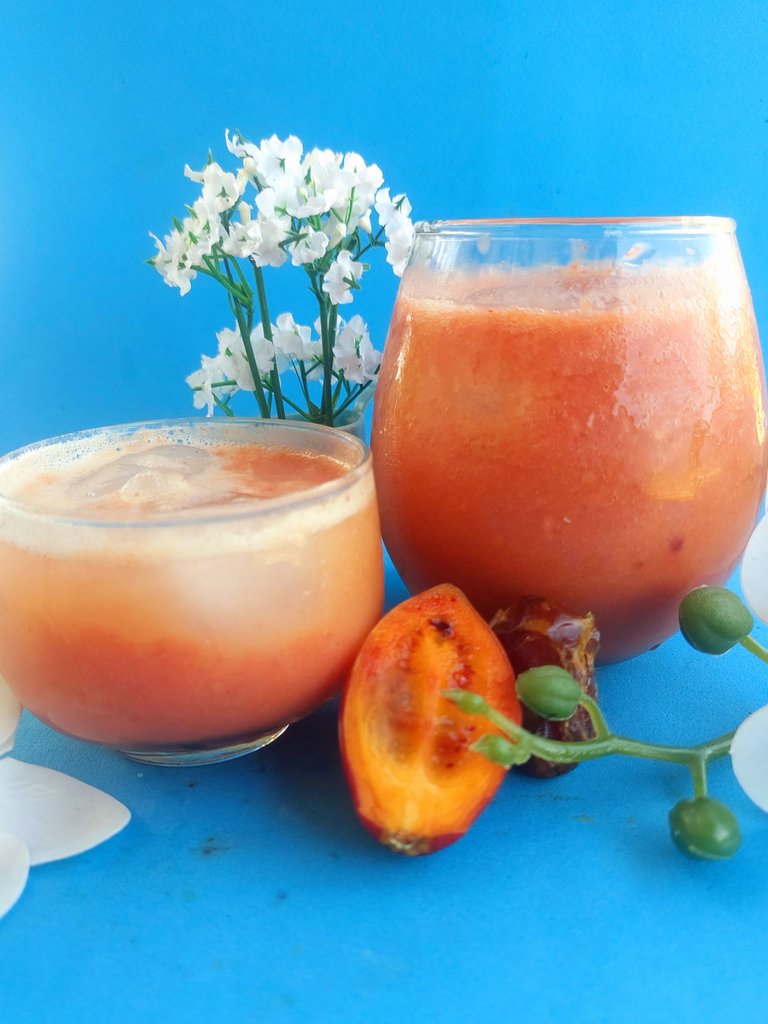 Dutch eggplant juice is ready to be enjoyed, I immediately enjoyed it after taking some pictures to show you. And you know, I really like it, the natural sweetness of the dates, as well as the sourness of the Dutch eggplant blends perfectly. This is delicious. I really like fruit that has a sweet and sour taste like this and this is very fresh, perfect to enjoy during the day after working all day like this.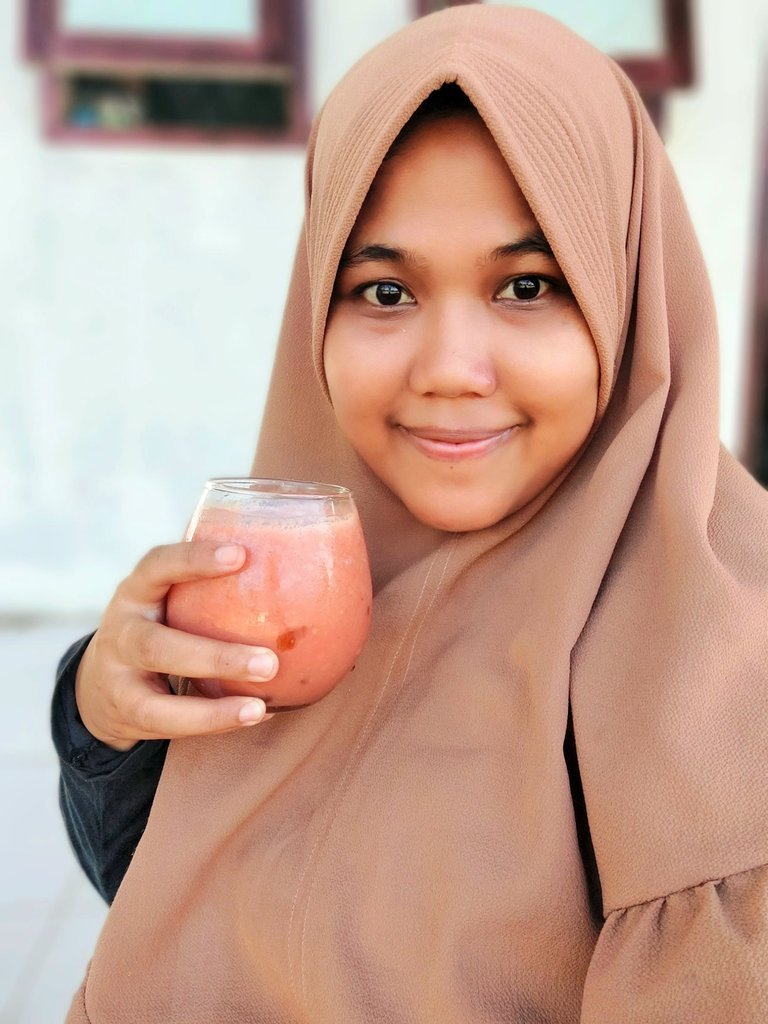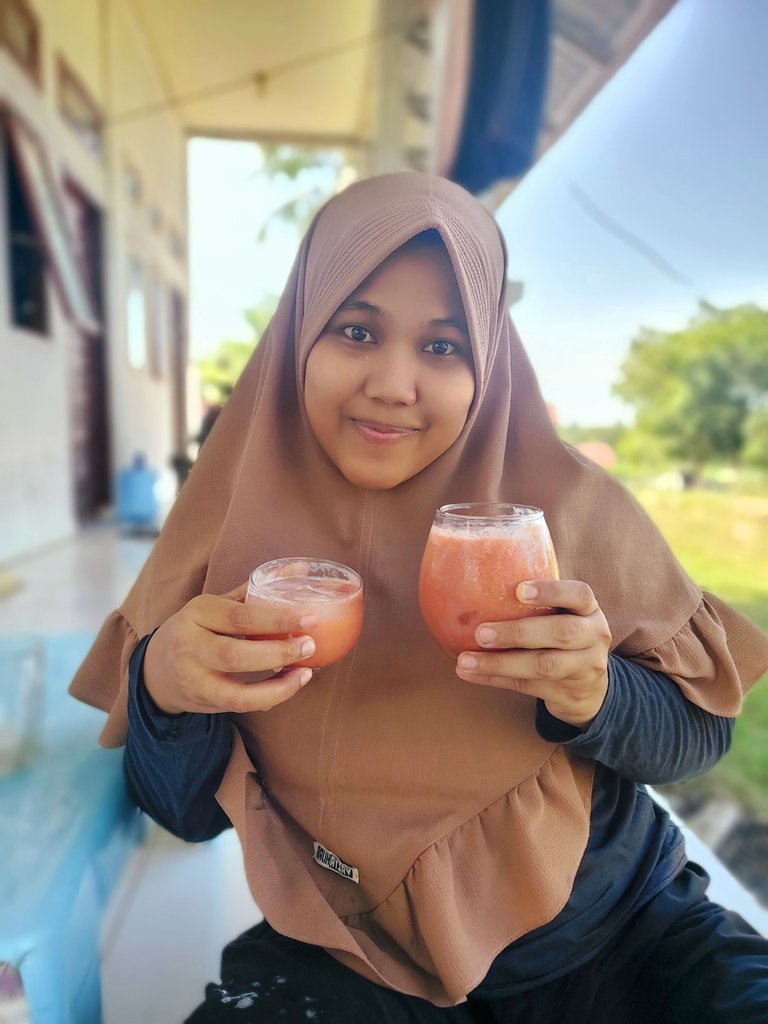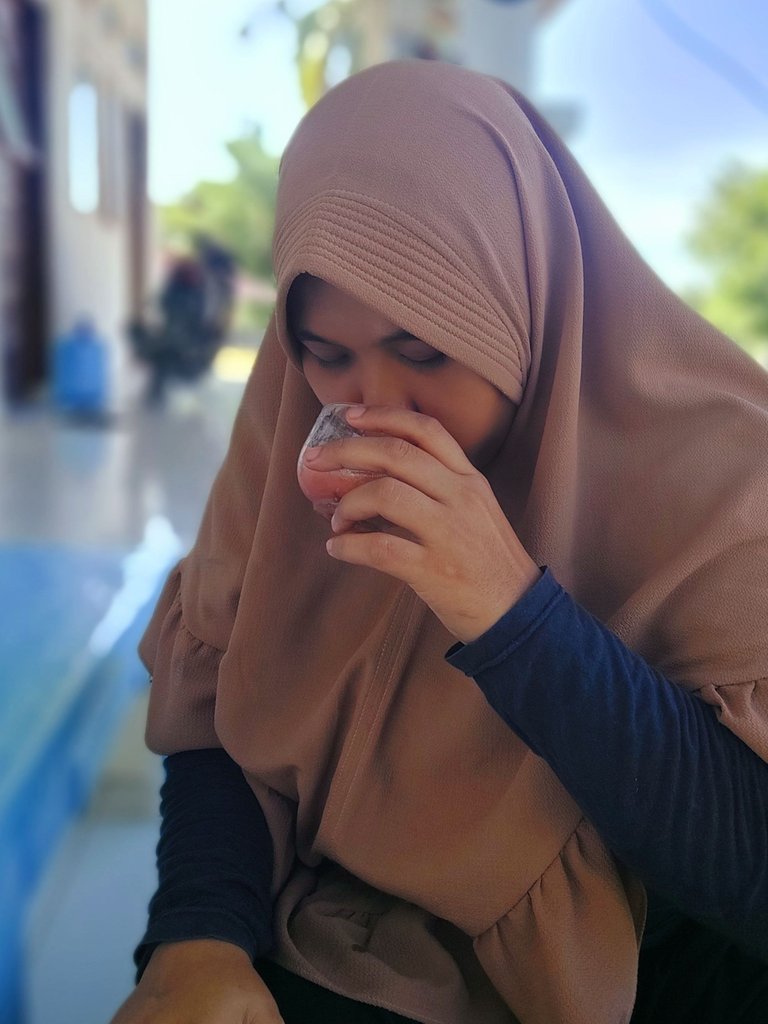 ---
If you have this fruit around you immediately make delicious juice like this, very refreshing on a hot afternoon like this. Especially now that the weather is so erratic that preparing food like this is really very appetizing.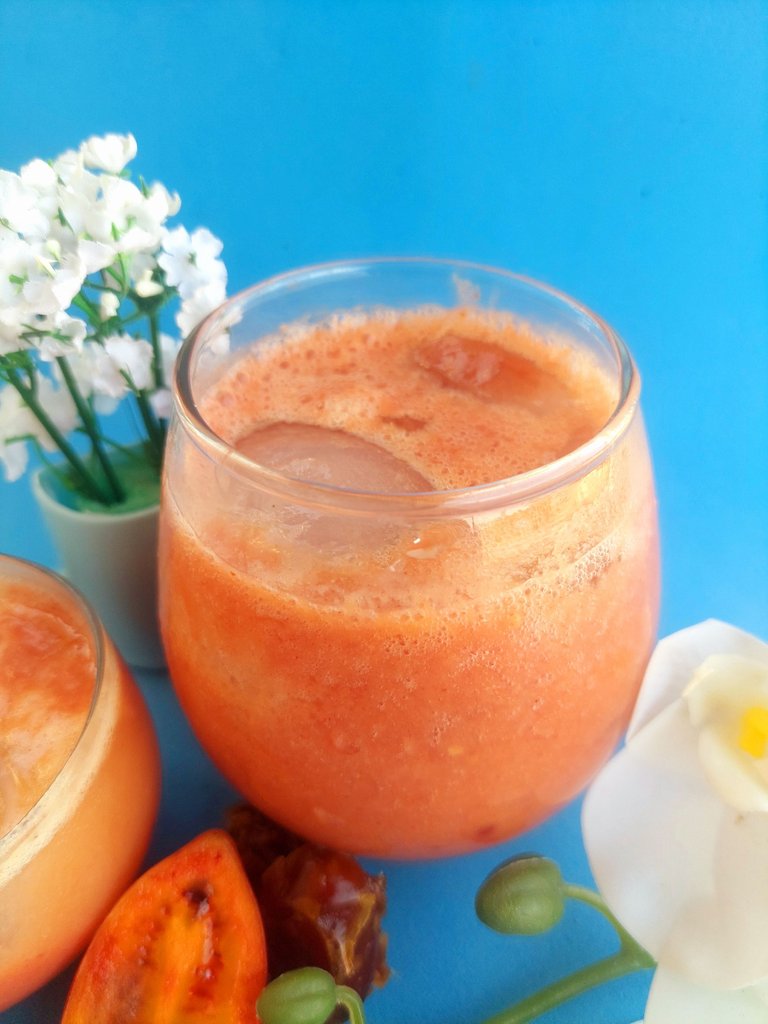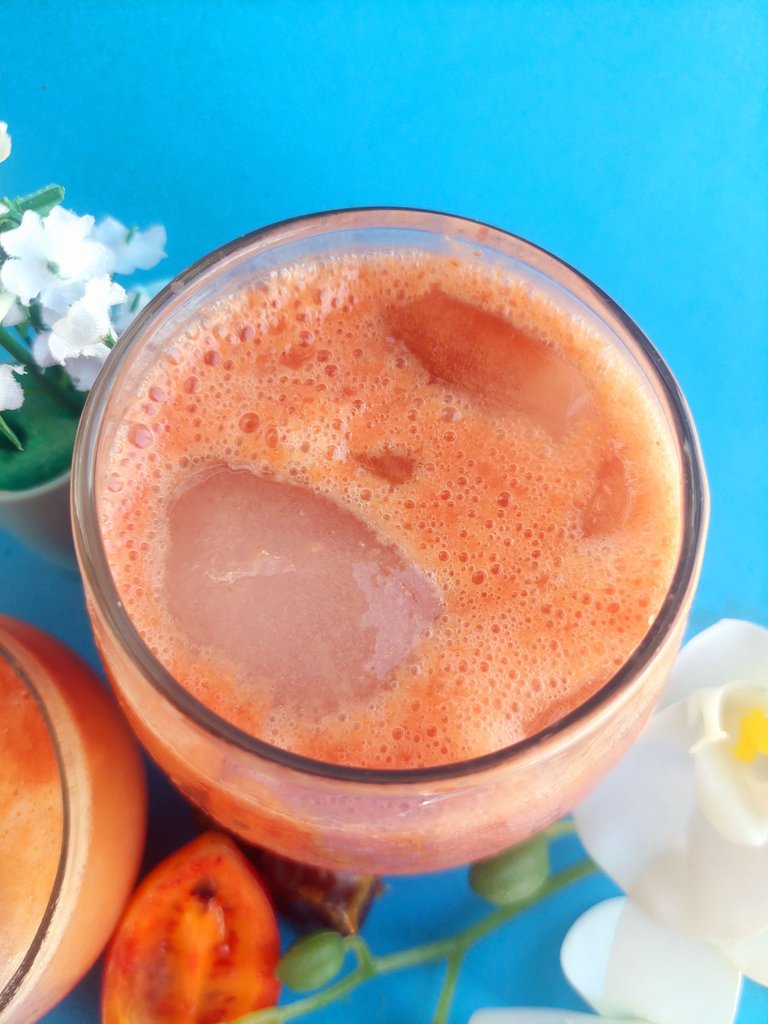 ---
---
---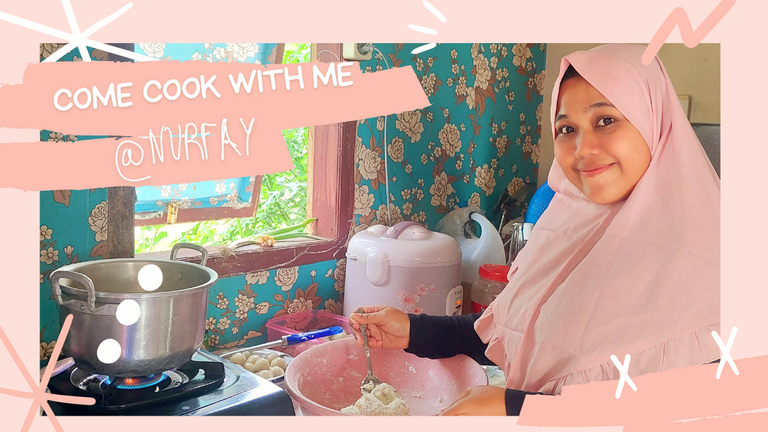 ---
---
---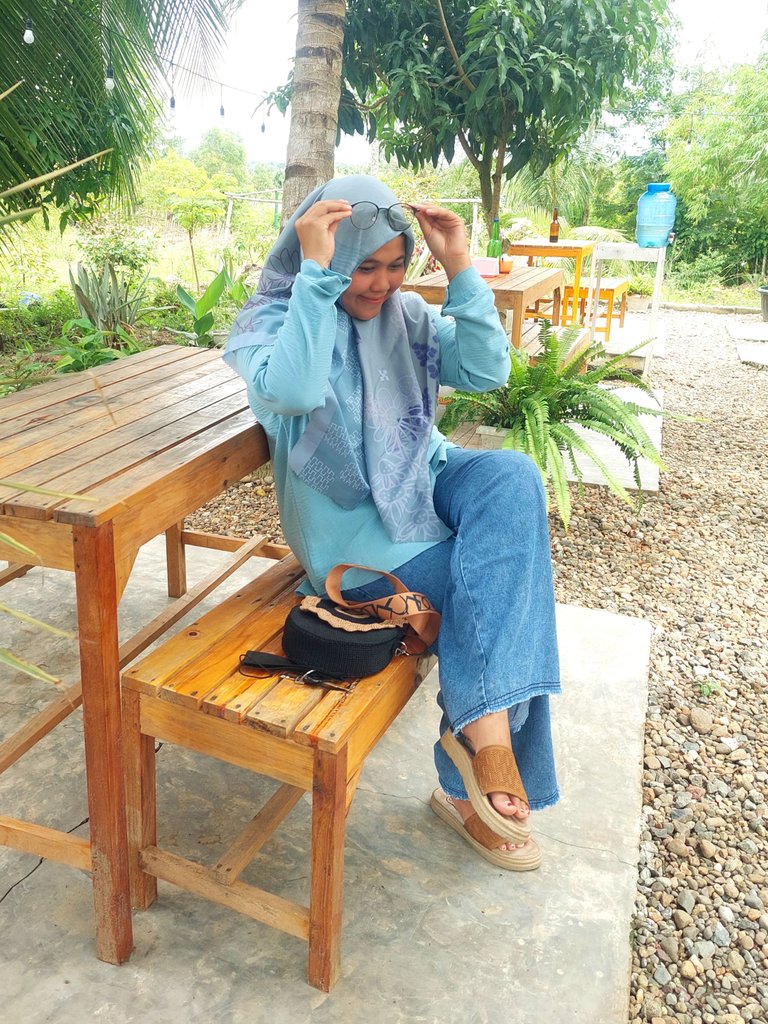 About The Author
A woman, firm and stubborn who is called "Nurul", born in July 1993, comes from Indonesia, Aceh province. My daily activity is work.
Besides working, I have several hobbies, namely reading, writing, cooking, gardening, making crafts, and traveling. From this hobby of mine, I will develop some inspiring content for all of you. I am also very happy to discuss positive new things with all of you.
---
---
---
Hi Readers and Hivers, Thank you for reading and visiting my posts which are 100% copyrighted by myself, my own content, writings and photos, taken with the Samsung Galaxy A72 Smartphone.
See you in the next post
---
---
---
---
---