First Time Making Simple Fruit Ice
Simple Fruit Ice
---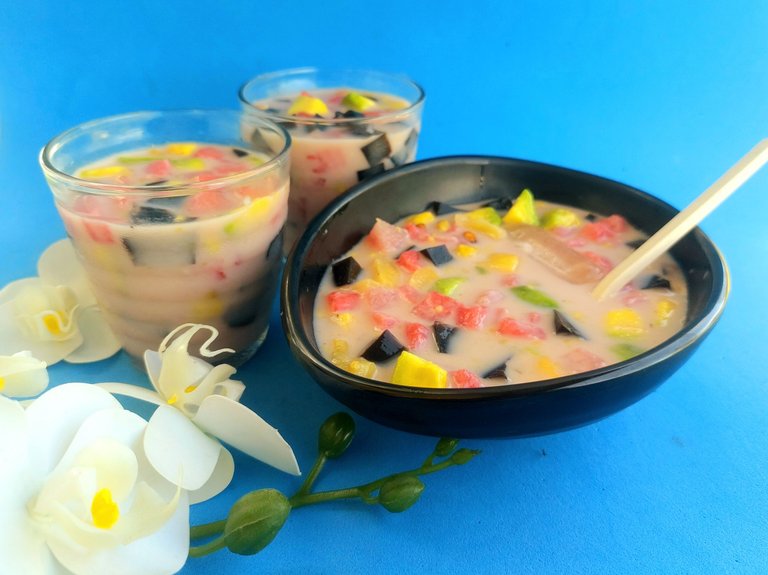 ---
The fruit ices I've been seeing lately in my area, always look fancy. It even has a pretty fantastic price for the standard of my pocket. Well maybe they use expensive premium fruit, it's different from the fruit ice that I concocted. With simple fruit that is always available in the fridge, it is a good alternative when you want something that goes on your social media homepage.
Actually, this is the first time I've made a variant of fruit ice like this
usually always drink it already made. The problem is that the ingredients are complete in the refrigerator, so I adjusted the ingredients to make fruit ice. I then thought, ice mixed with various fruits will definitely have a different impression and taste.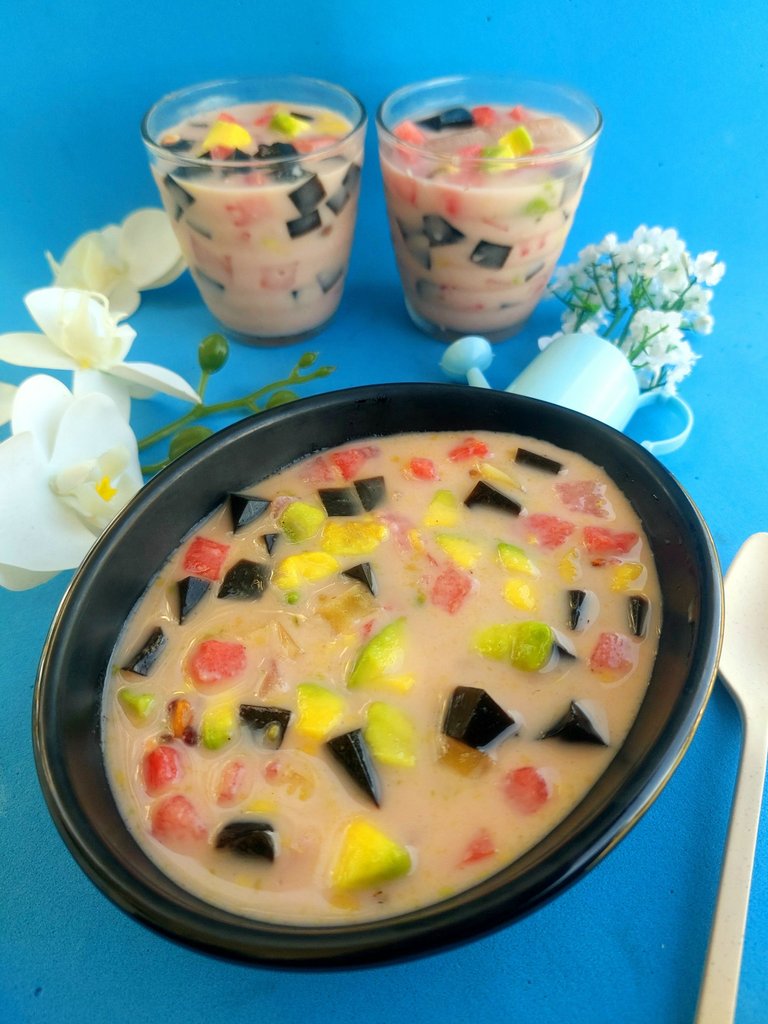 Watermelon, avocado, even jackfruit, it turns out that if it is processed into this big bowl it becomes very delicious. For the first time I made this, how surprised I was, it turns out that a simple fruit can also produce a delicious drink, but don't forget to pay attention to the composition. Don't let them get too sweet, as that will drown out the natural flavors of the fruit. So, if you are curious, I will show you step by step how to prepare it.
---
---
---
Materials needed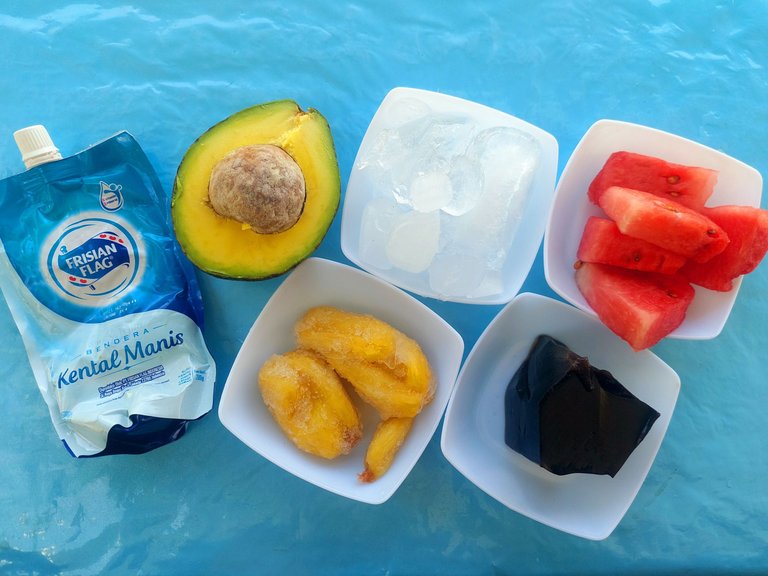 ---
Half an avocado
¼ medium size watermelon
5 jackfruit seeds
30 grams of grass jelly
100 mg of sweetened condensed milk
5 tablespoons of red syrup (any flavor)
500 mg mineral water.
To taste ice cubes
---
---
In making this fruit ice, you can use whatever fruit you like. But pay attention to the fruit you use, try fruit that has a sweet taste or not fruit that is too sour, but if you like it it won't be a problem at all. There are many fruits that you can use, even any jelly you have in your house. I use avocado, because I really like the texture when mixed with fruit ice like this.
---
---
---
Steps To Make Fruit Ice
---
Steps 1
Cut all the ingredients, here I started cutting the grass jelly, I cut the cube-shaped box.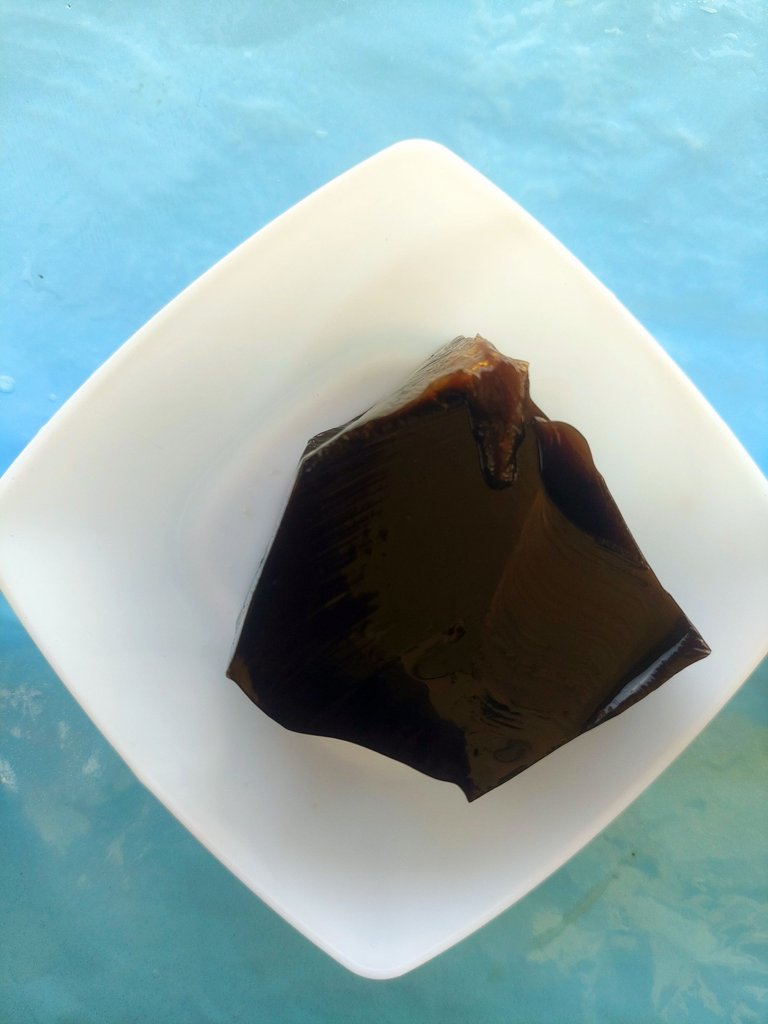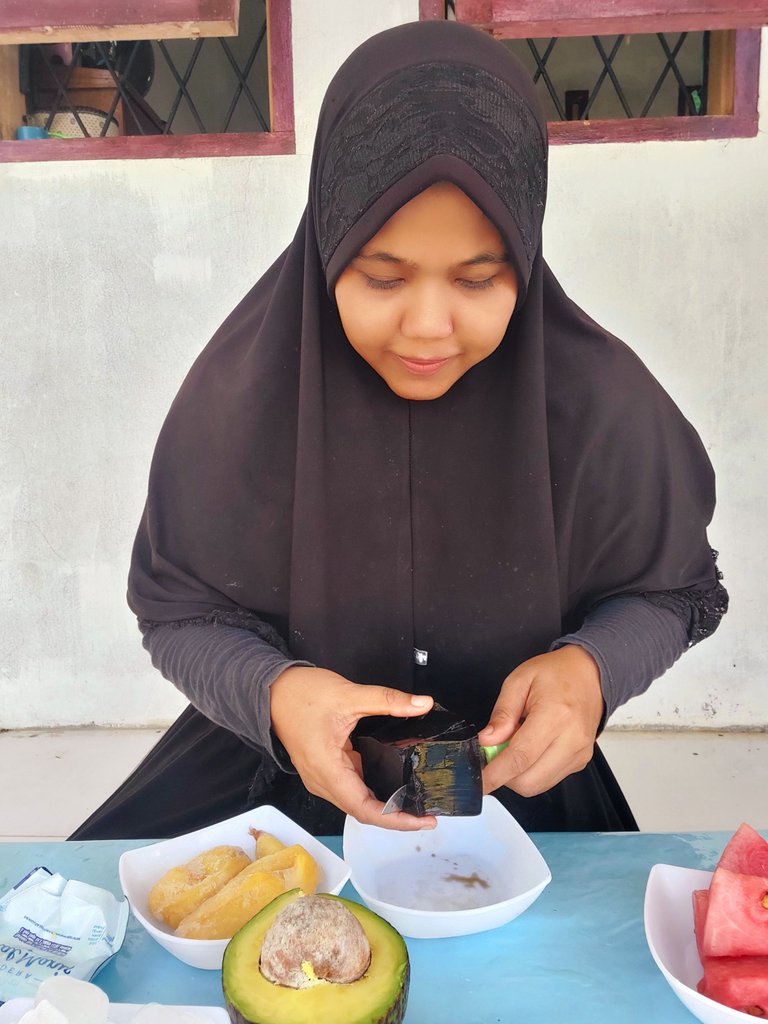 ---
Steps 2
Then continue cutting the watermelon, cut it into cubes too because so that everything is uniform.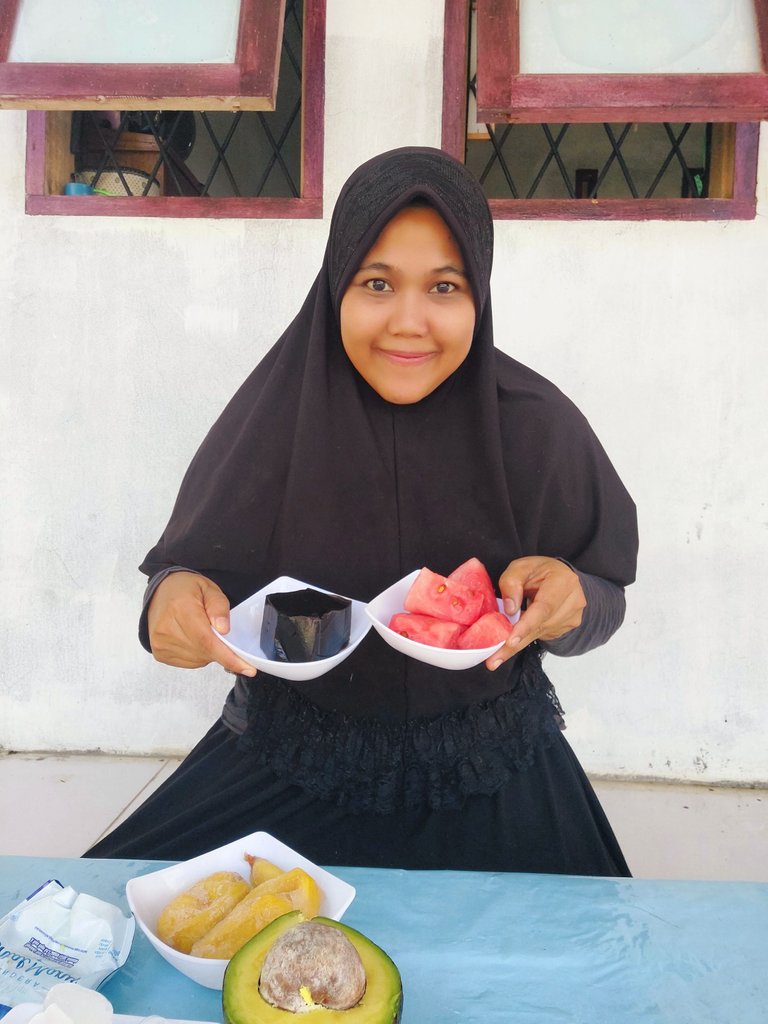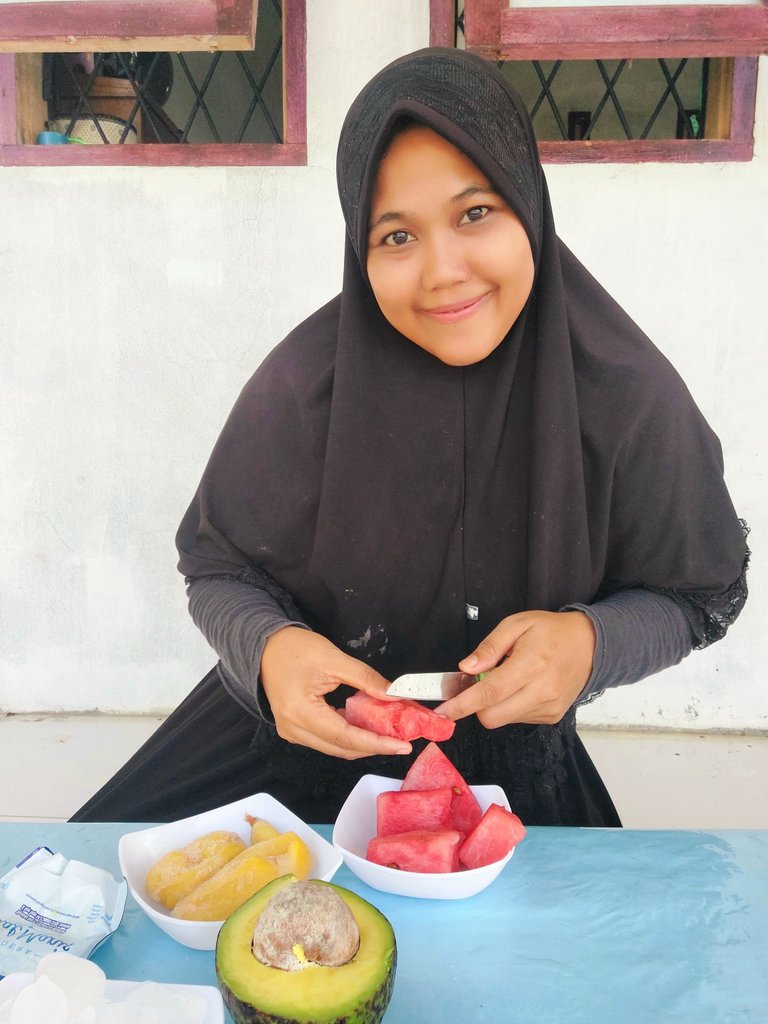 ---
Steps 3
Cut the jackfruit, here I use frozen jackfruit, so there is still ice left in the ice dish and it is very cold.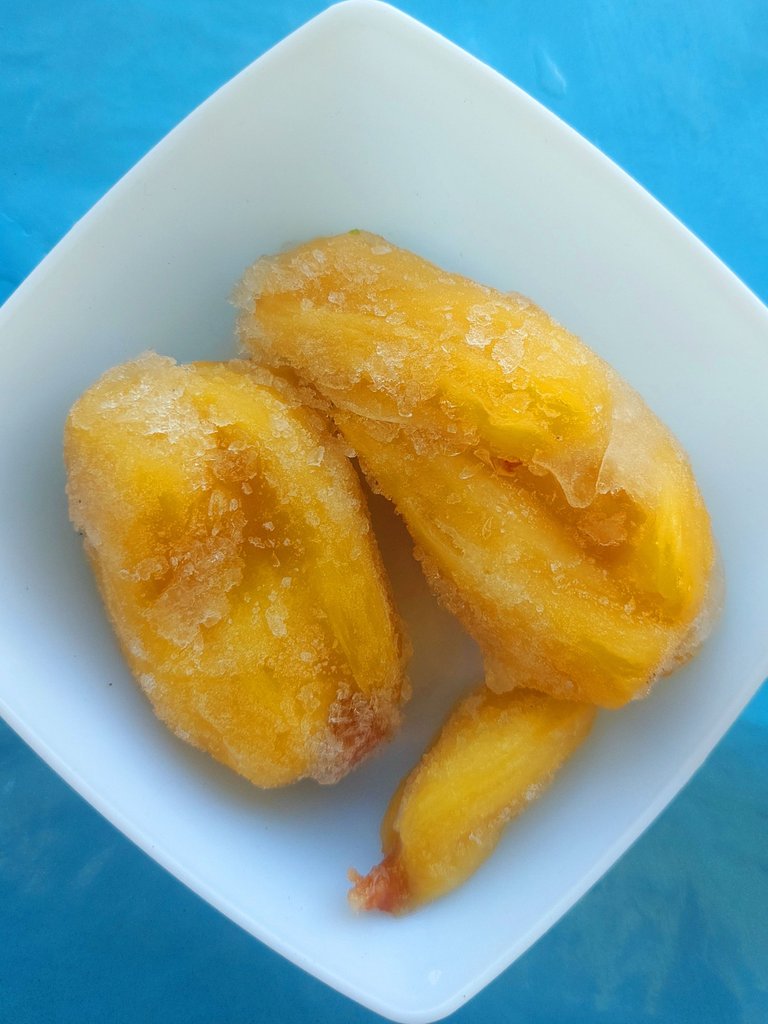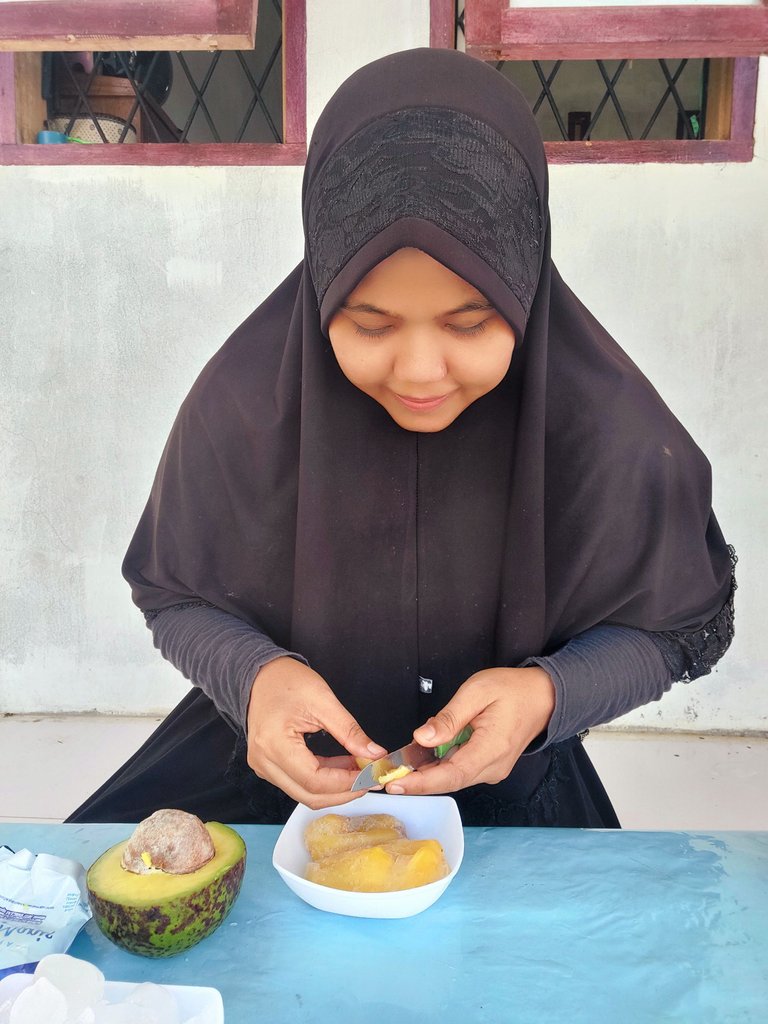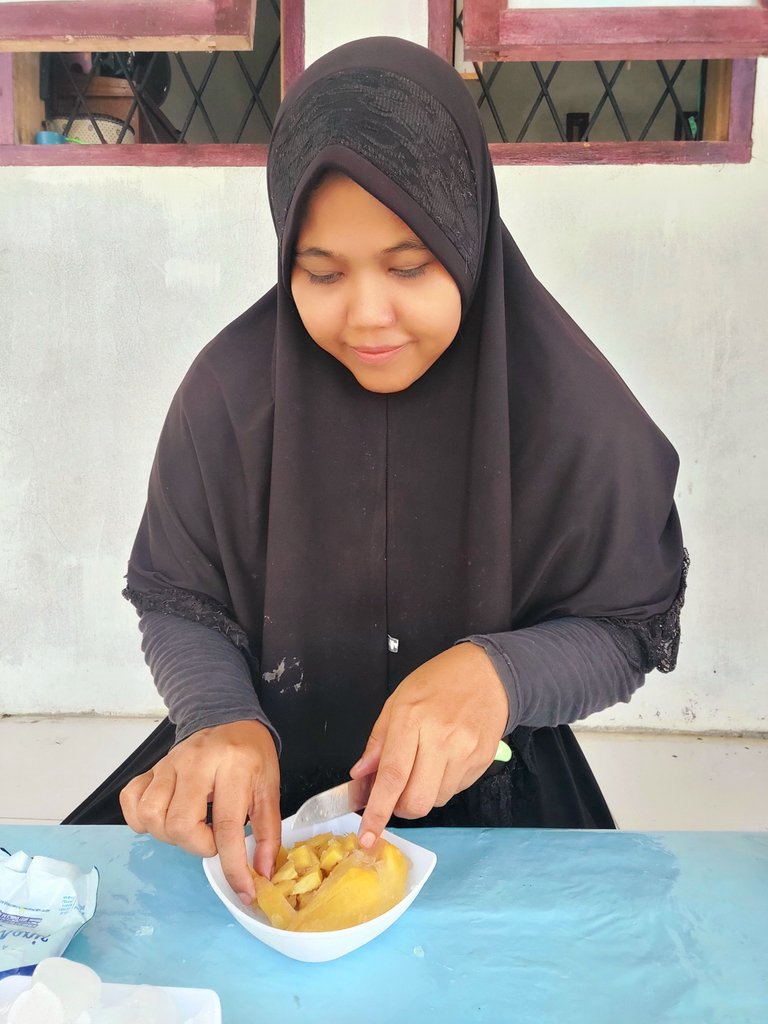 ---
Steps 4
Remove the pit from the avocado, then cut it into cubes, and it quite dirty my hands well you know because avocado has a very soft texture, besides I use perfectly ripe avocado.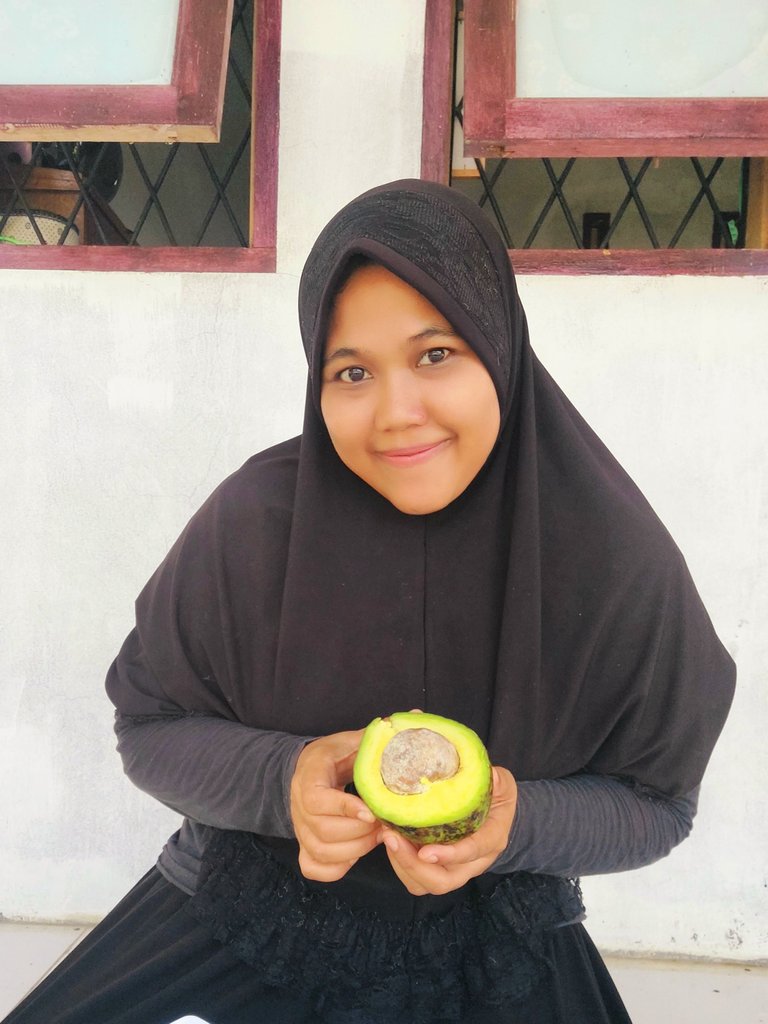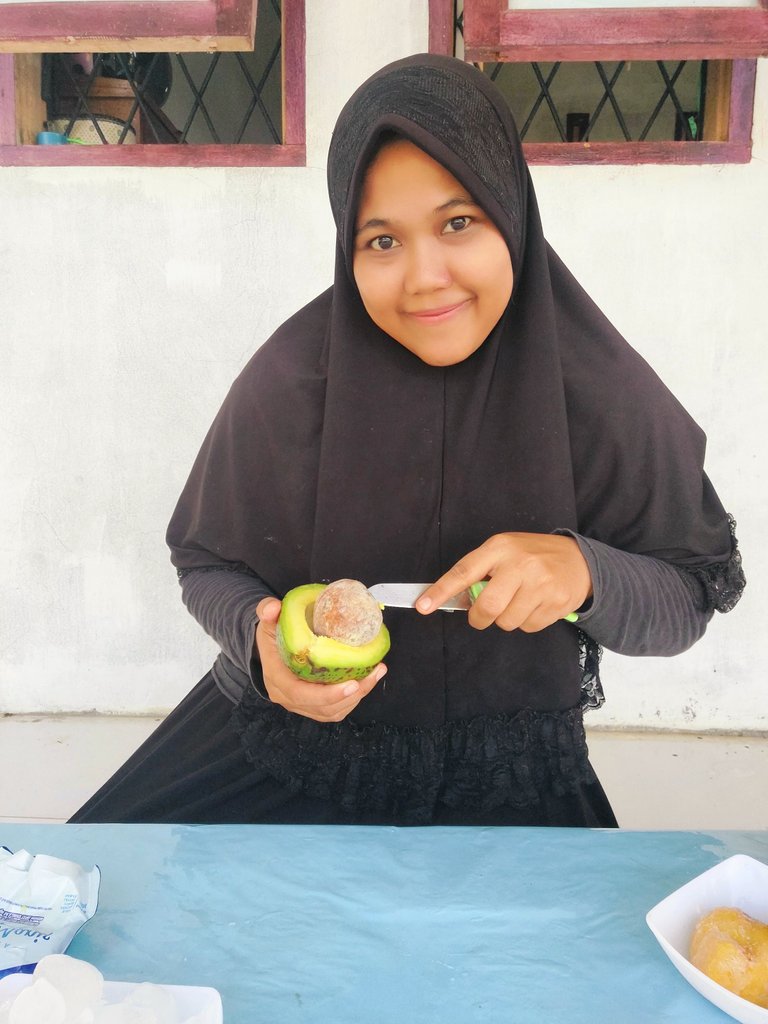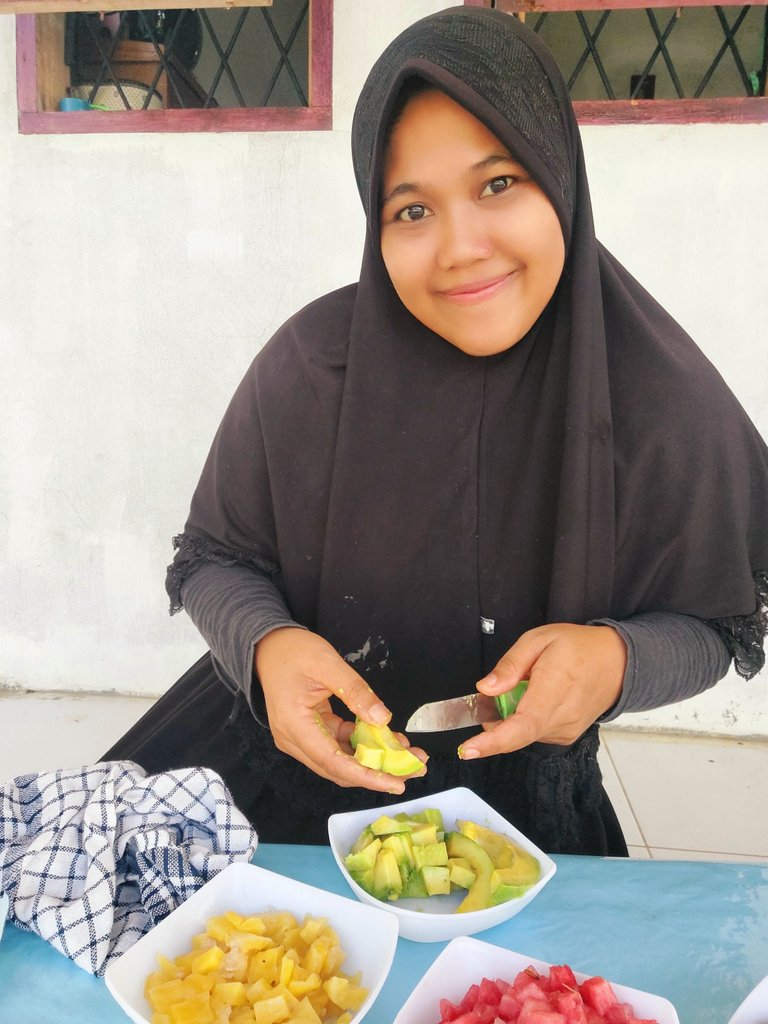 ---
Steps 5
After everything has been cut into cubes, prepare a rather large container for mixing it. The first time I added watermelon in the container.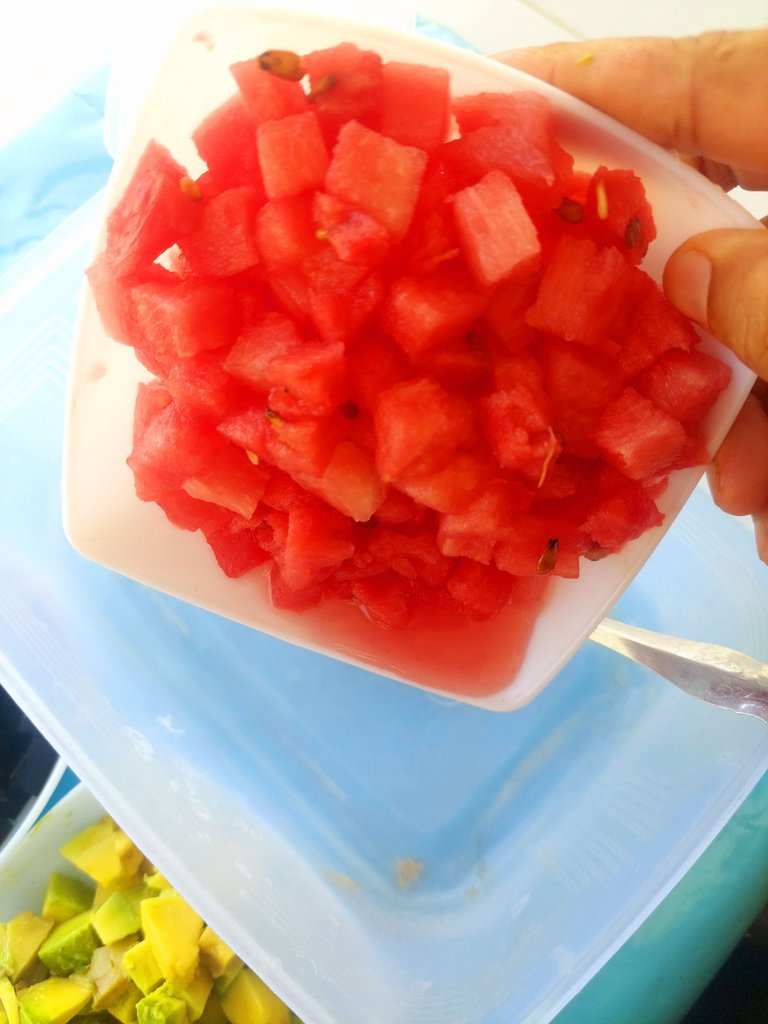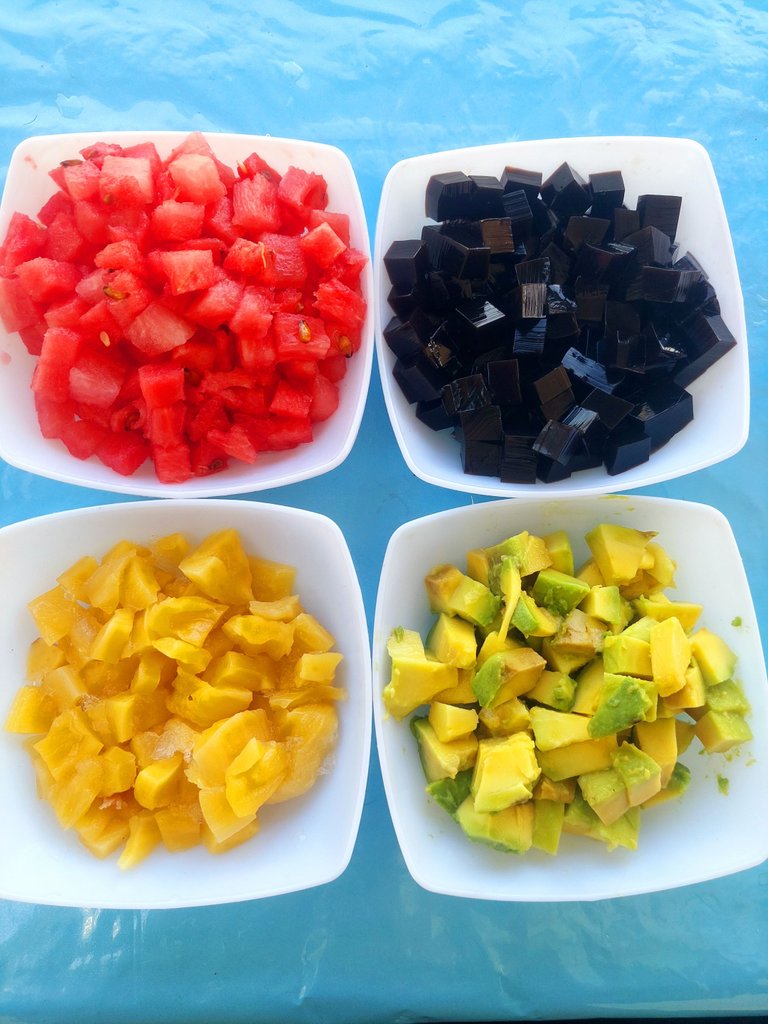 ---
Steps 6
Then later, I added the jackfruit that had been cut into the container.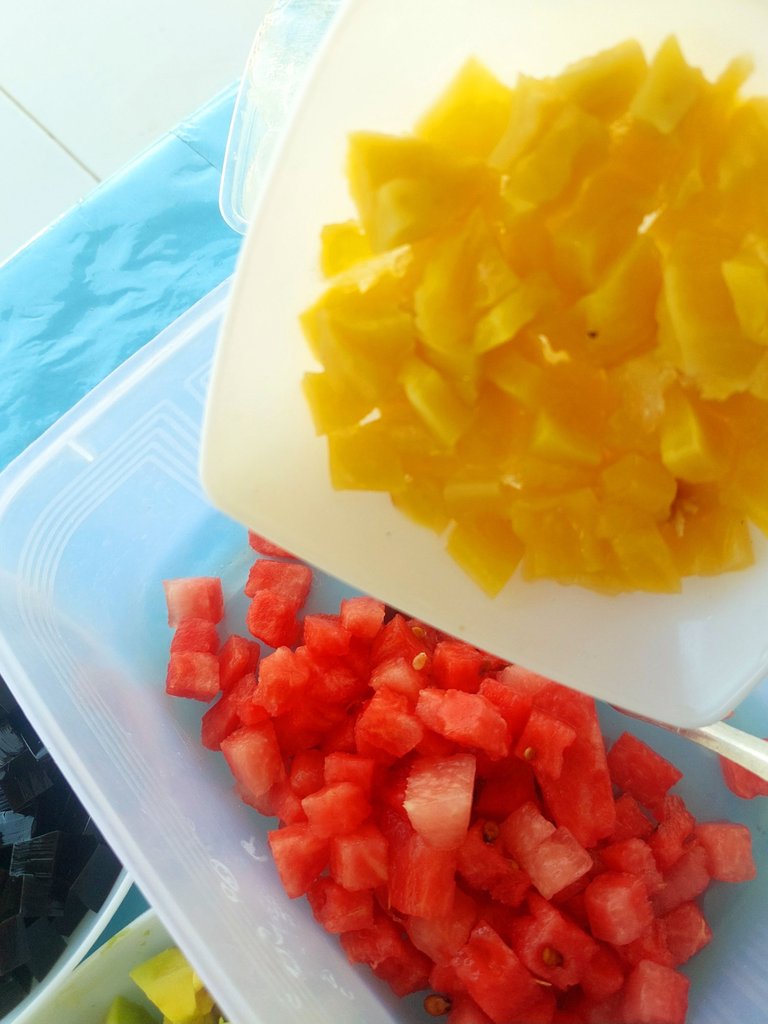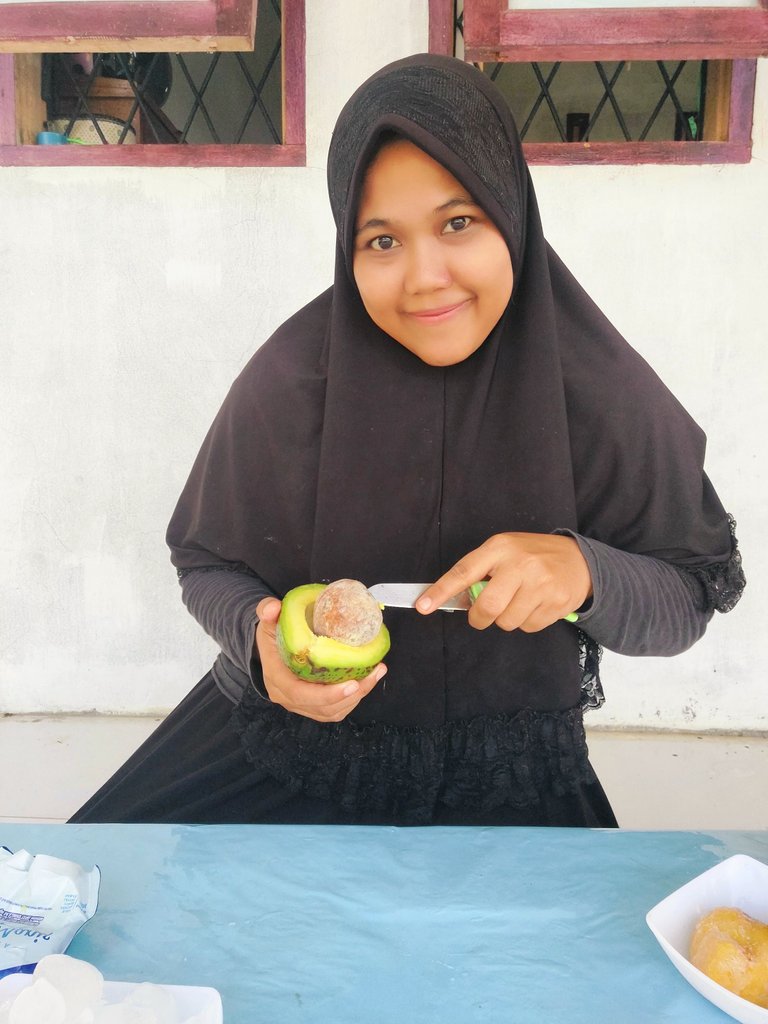 ---
Steps 7
Add grass jelly, then follow by adding the avocado that has been cut.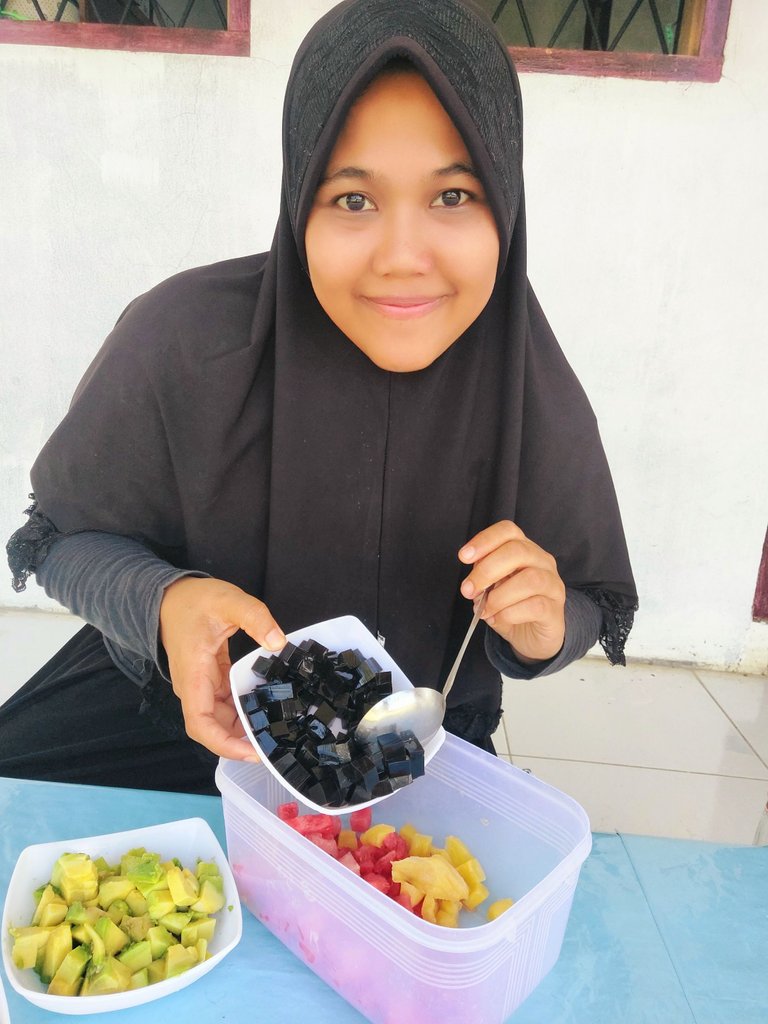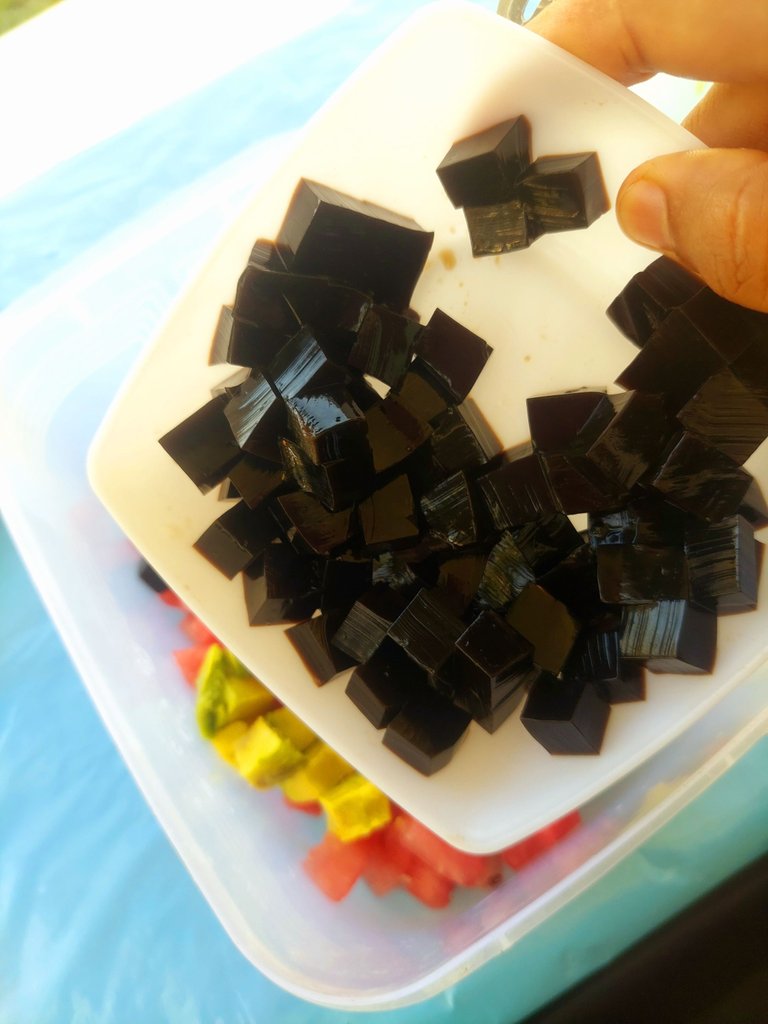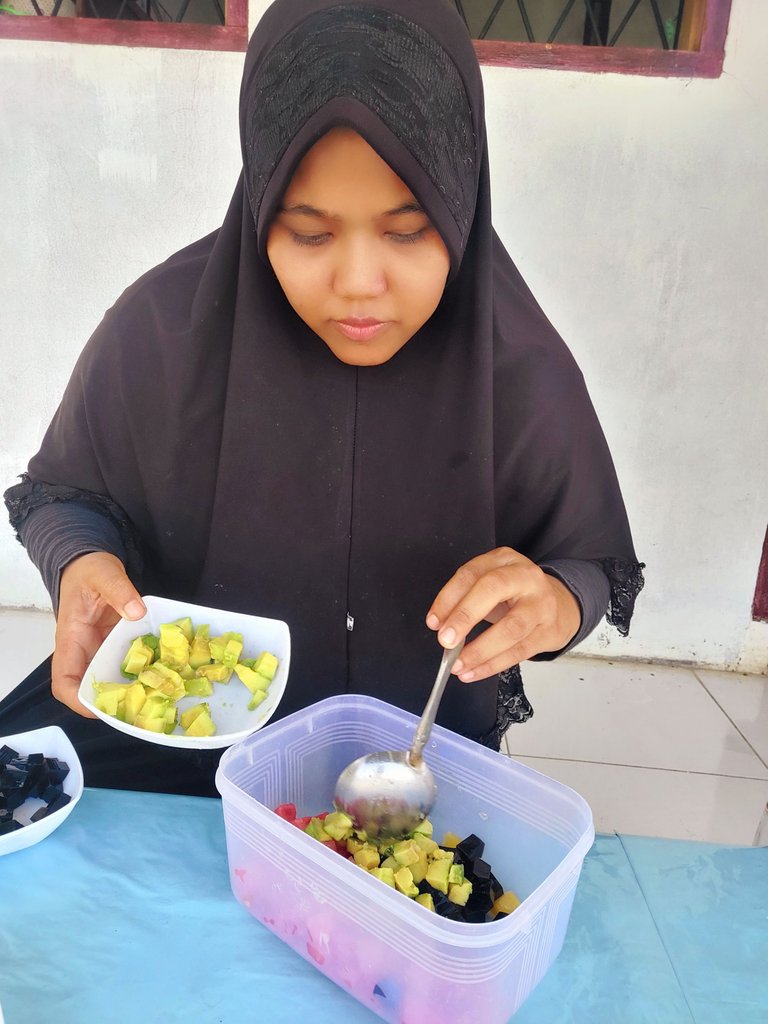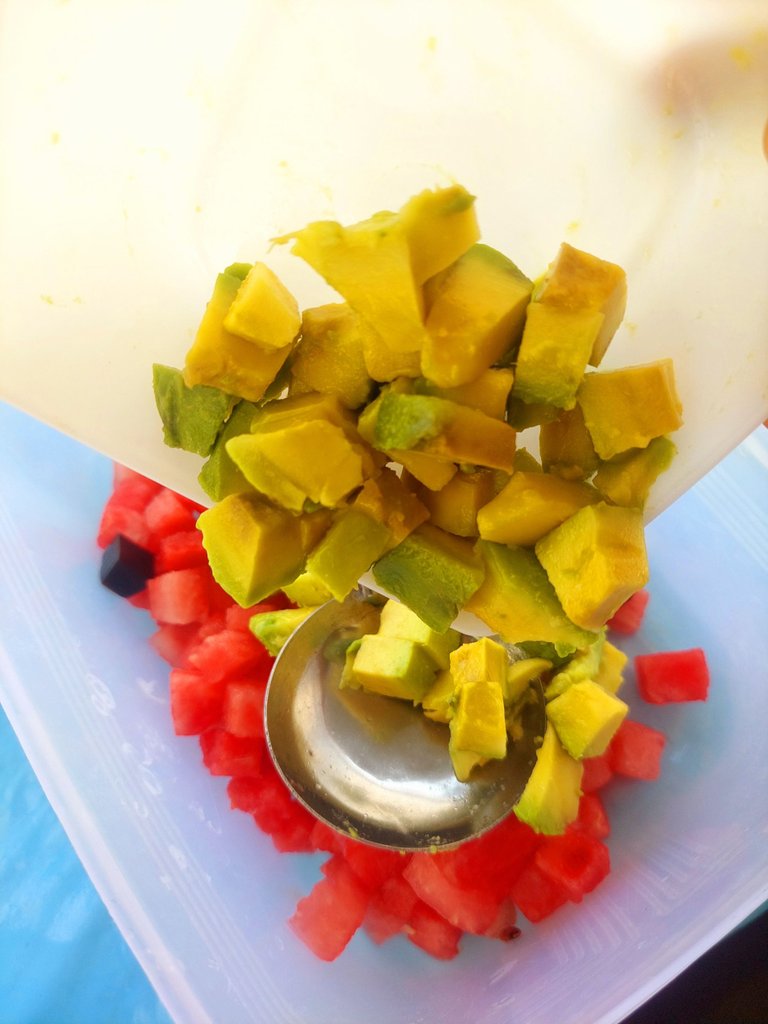 ---
Steps 8
Stir everything to mix evenly.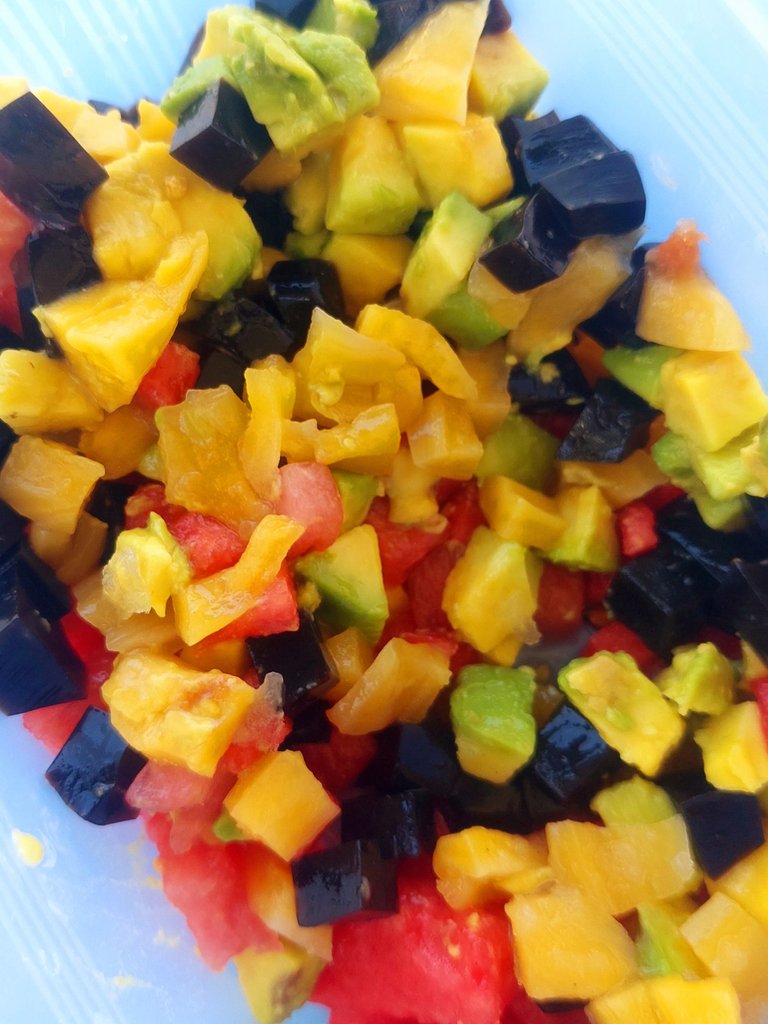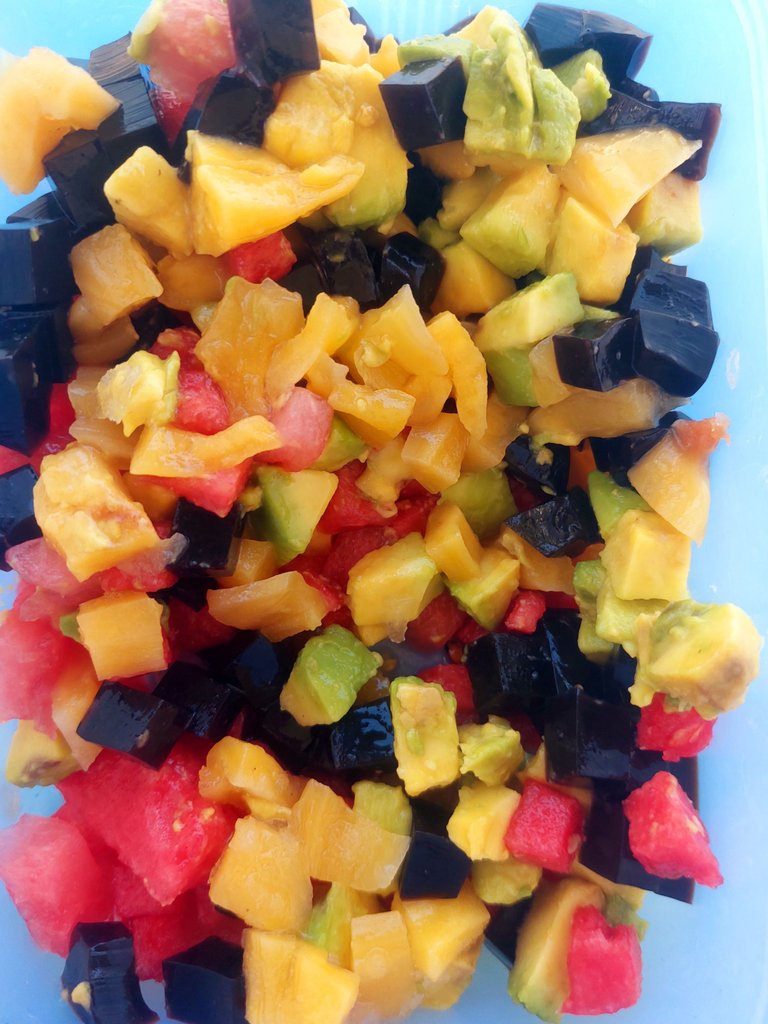 ---
Steps 9
Add the sweetened condensed, then add the syrup.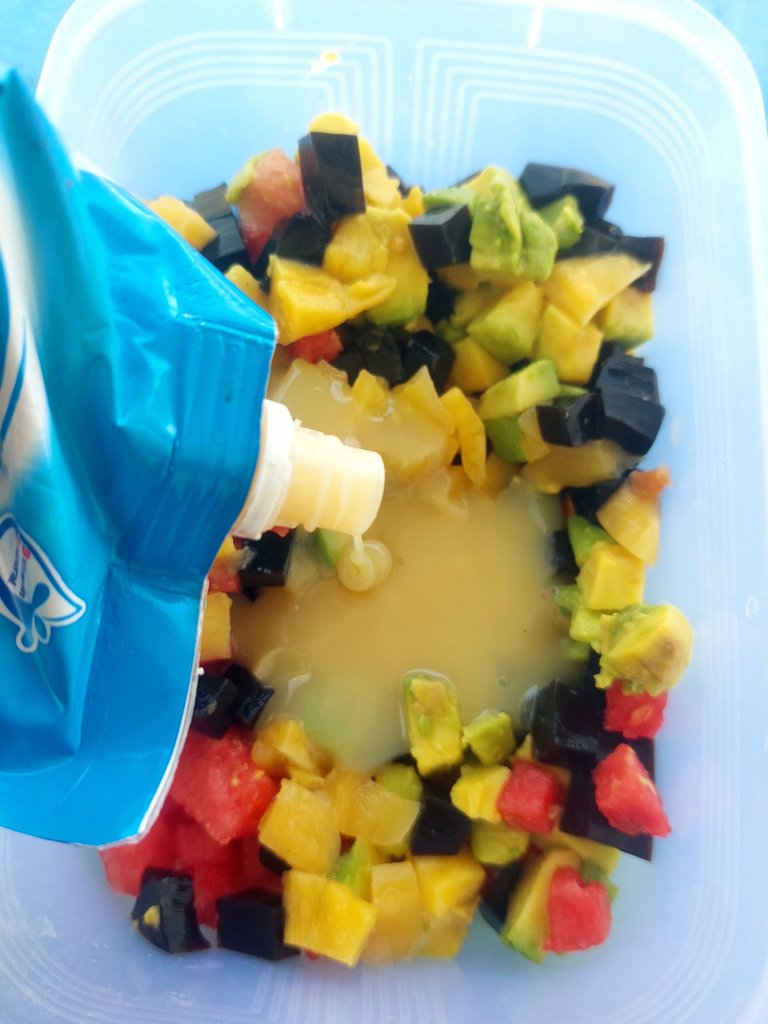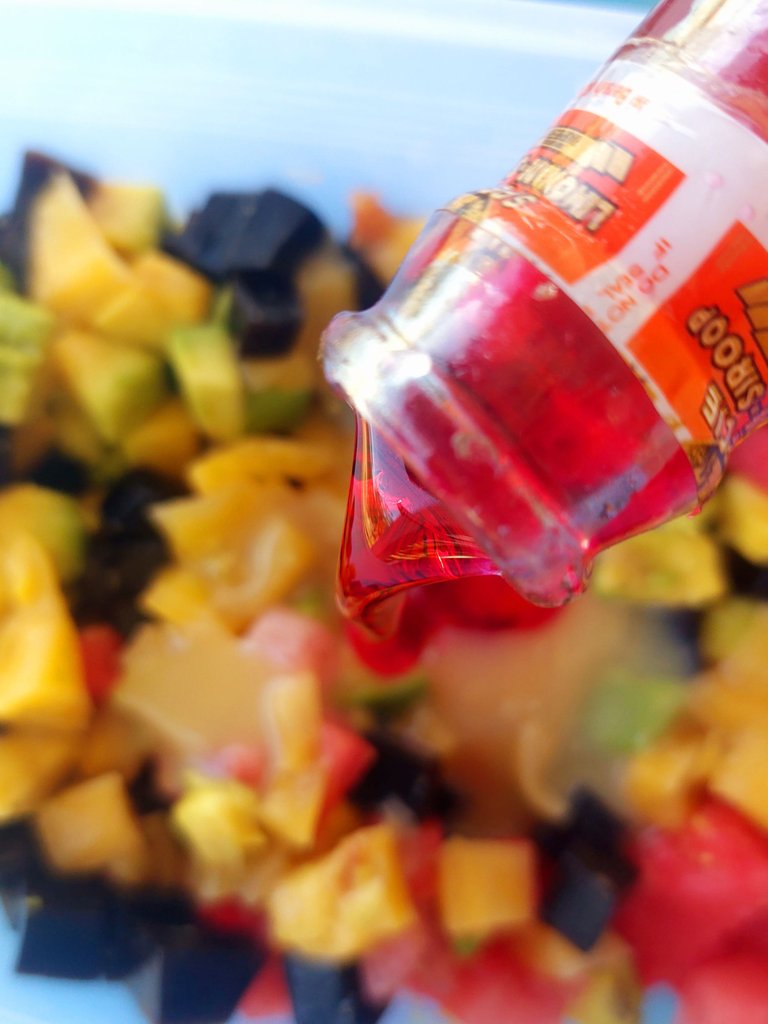 ---
Steps 10
Add mineral water and stir evenly, lastly add a touch of ice and stir evenly. Don't forget to correct the taste. If the sweetness doesn't fit on the tongue, please add the sweetened condensed or syrup again.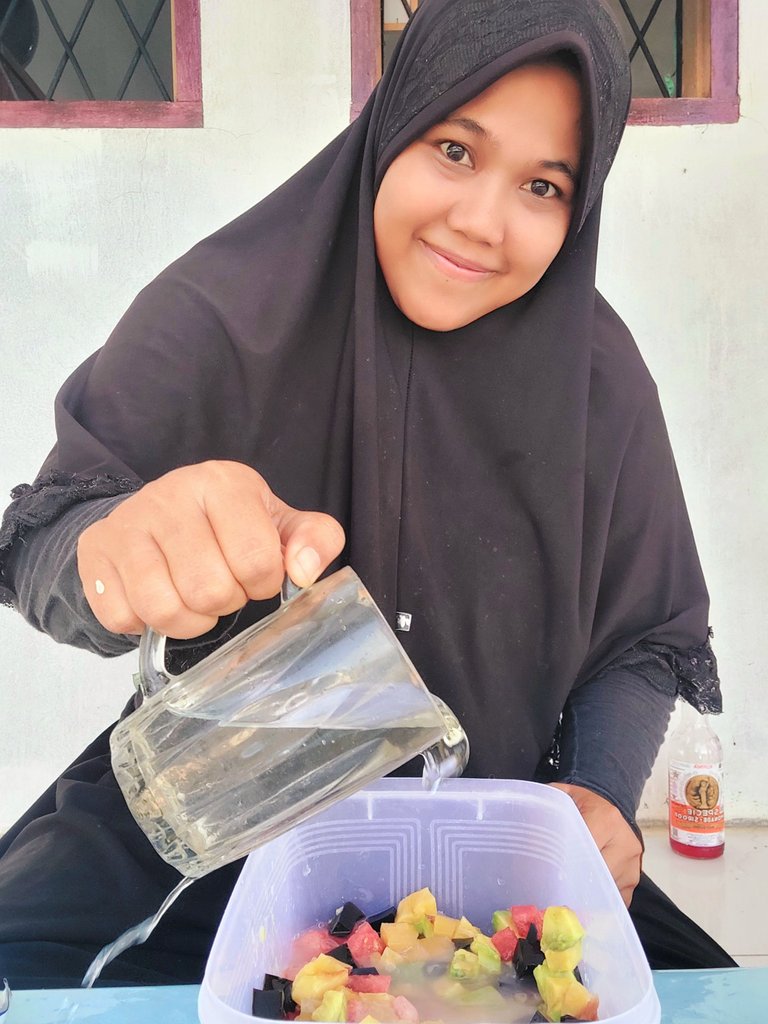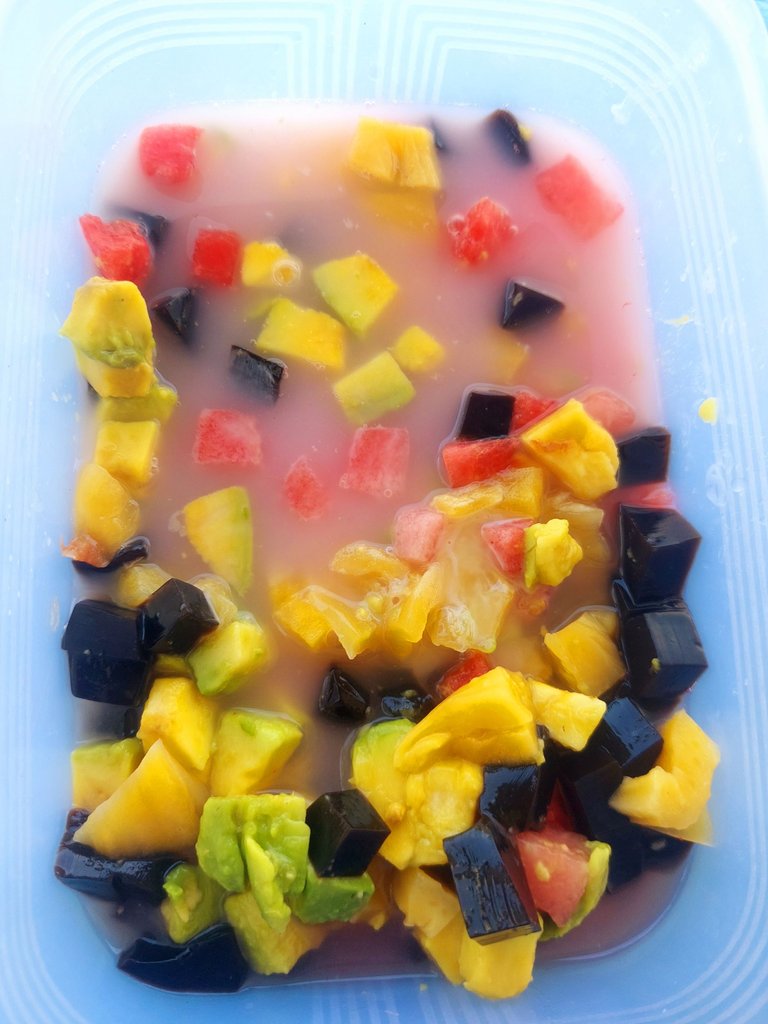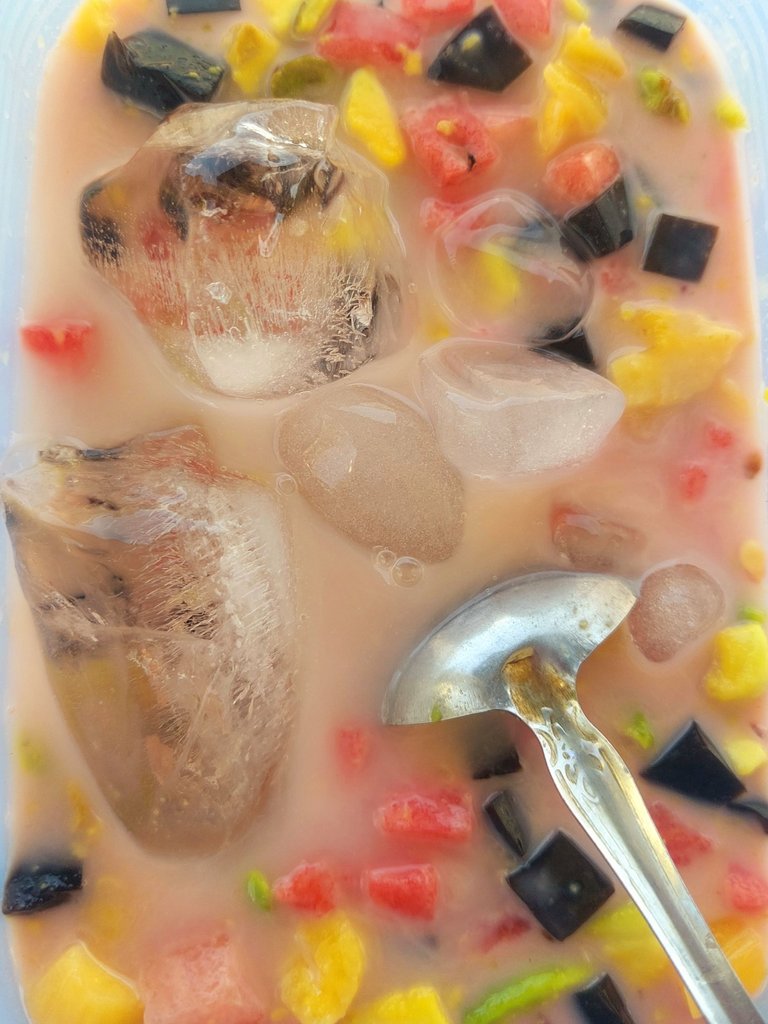 ---
---
---
Result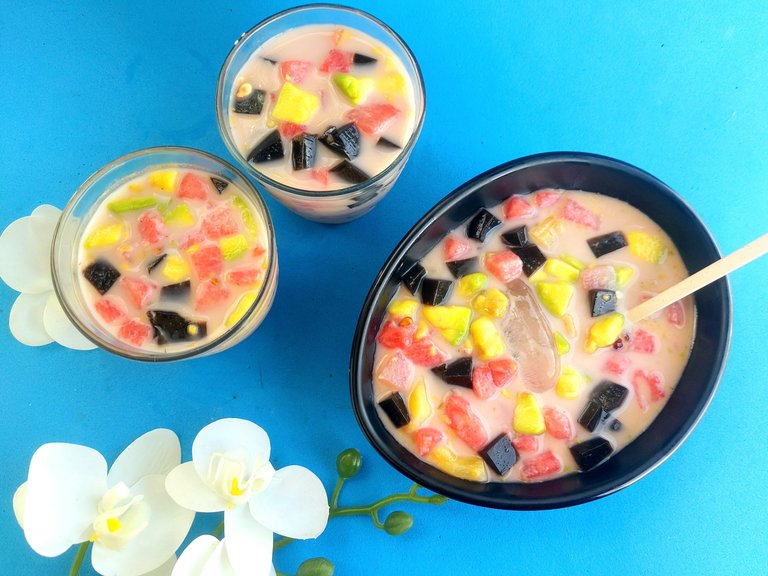 Simple and easy fruit ice is ready to be enjoyed, serve fresh after making it because this is a drink that cannot last for days. All of them use fresh fruit, so it is very good to eat it after it is made. Serve in a soup bowl or glass of your choice, very tasty and refreshing. For this recipe I got 4 servings of this drink the size of a large glass. In my opinion, this is very suitable as a drink when gathering with your extended family.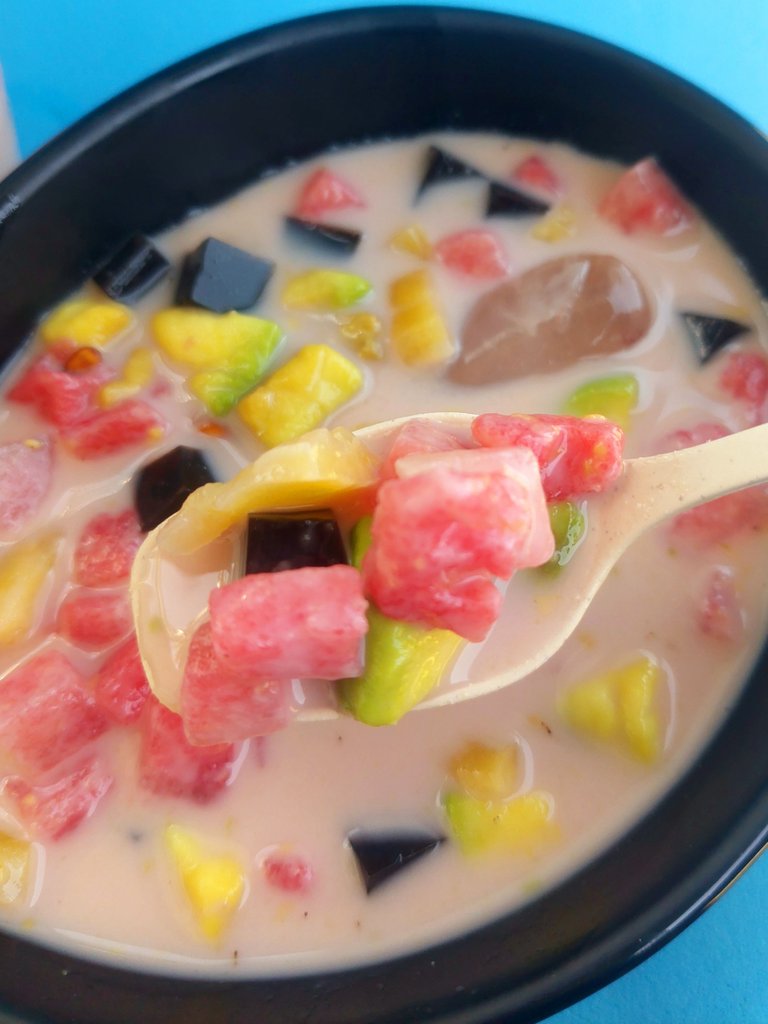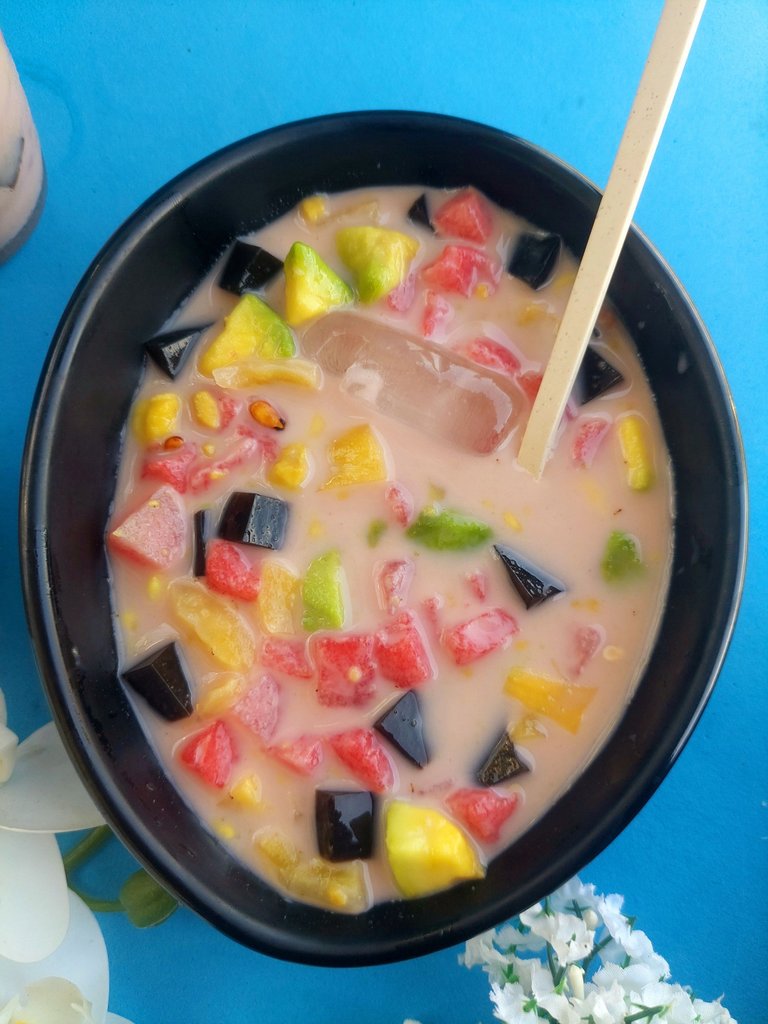 ---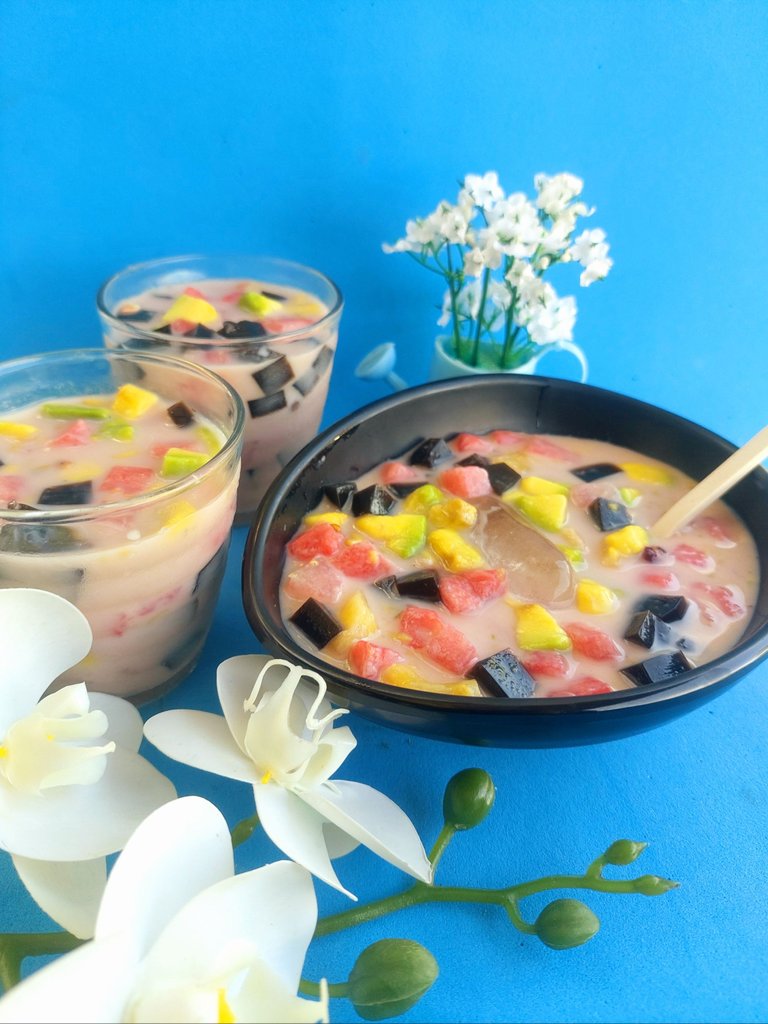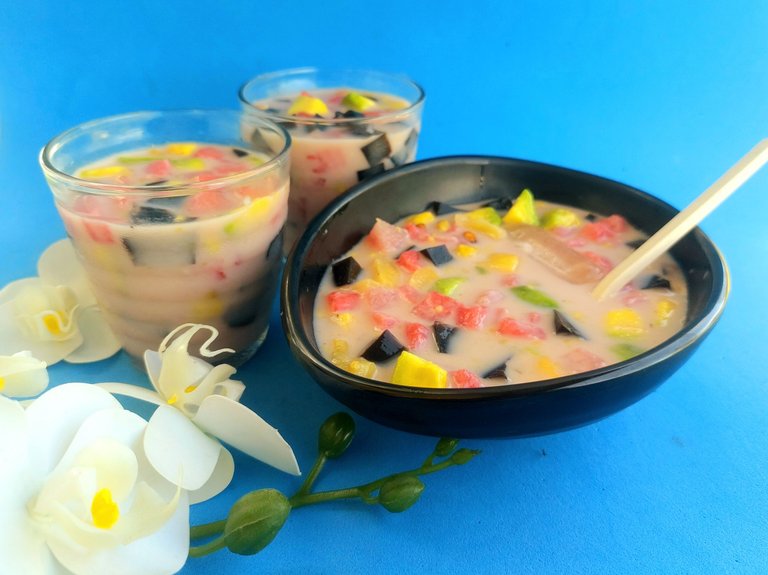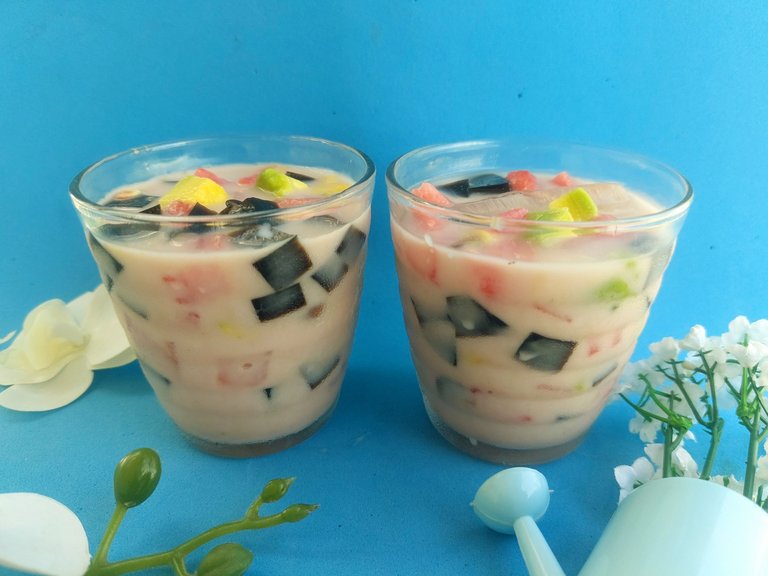 ---
---
---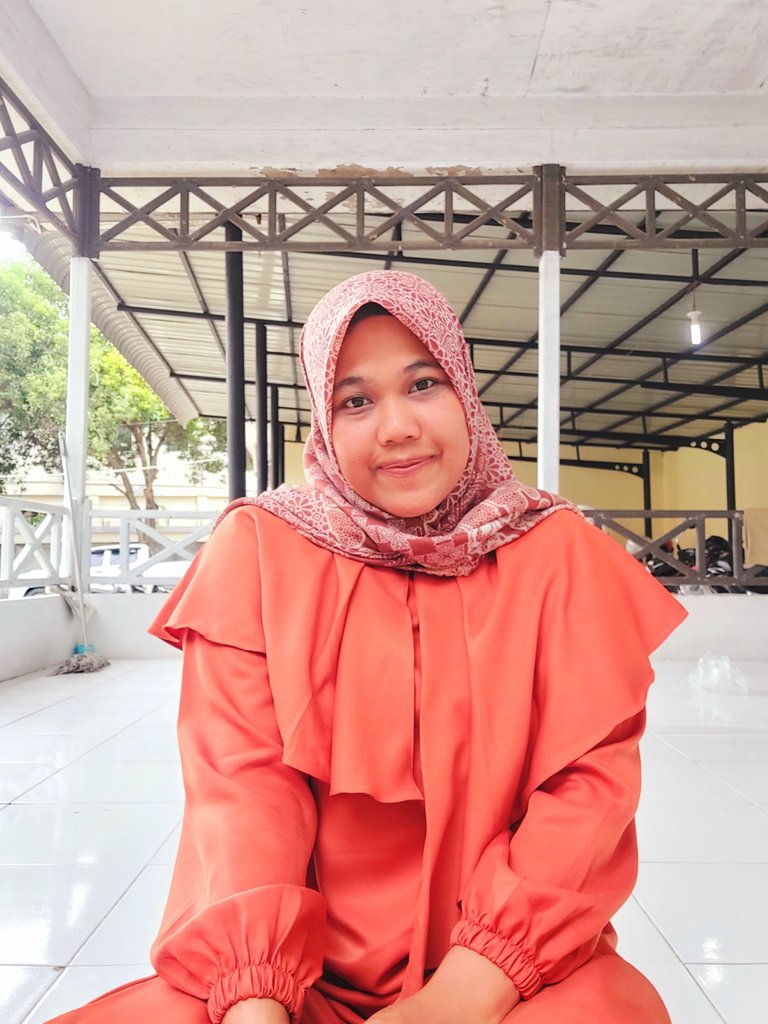 About The Author
A woman, firm and stubborn who is called "Nurul", born in July 1993, comes from Indonesia, Aceh province. My daily activity is work.
Besides working, I have several hobbies, namely reading, writing, cooking, gardening, making crafts, and traveling. From this hobby of mine, I will develop some inspiring content for all of you. I am also very happy to discuss positive new things with all of you.
---
---
---
Hi Readers and Hivers, Thank you for reading and visiting my posts which are 100% copyrighted by myself, my own content, writings and photos, taken with the Samsung Galaxy A72 Smartphone.
See you in the next post
---
---
---
---
---