Pacri or Soup Pineapple That Can Refresh The Your Body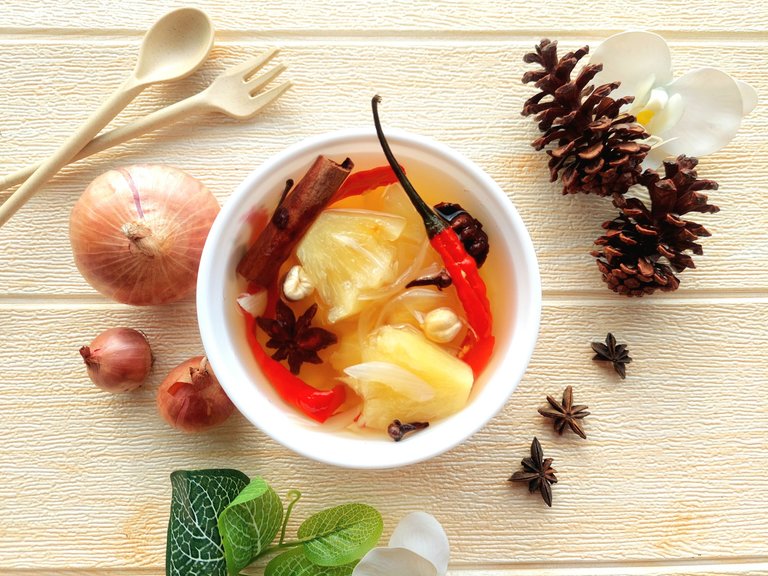 ---
---
Drinks and jams made from pineapple are already very common, but processing pineapple in a different way, and can neutralize bad fats in the body is a new way, for those of you who want a fresh and warm fruity taste, from soup prepared with mixed choices. . spice it up. The combination of various selected spices is one of the characteristics of processed fruit which is often called "Pacri" which comes from the Aceh region. Pacri or pineapple soup is usually served on certain occasions, at large banquets it is served as a dessert, this pacri sauce can present a very fragrant aroma of spices and the durability of the taste of the spices selected in this sauce is very tempting. the addition of fresh fruit such as pineapple.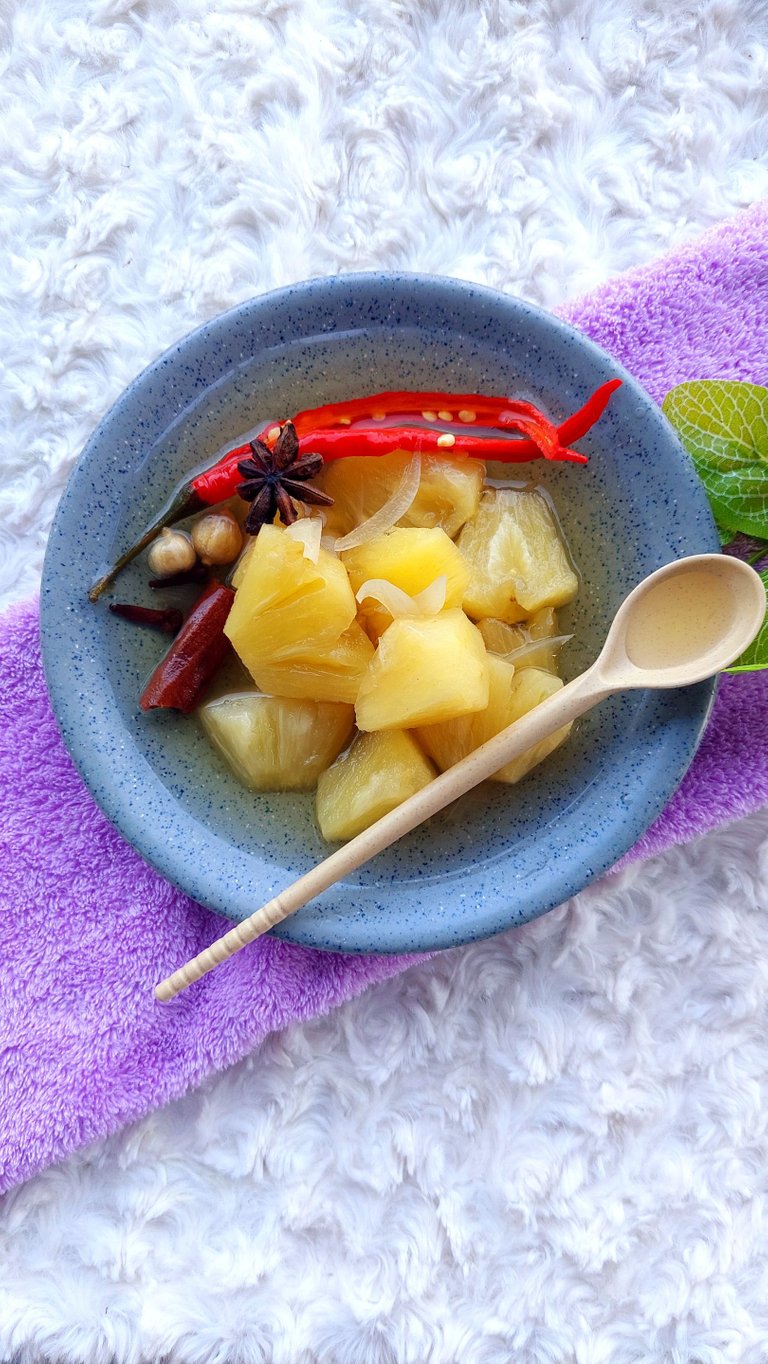 ---
---
Tell us a little about the idea of ​​​​cooking this traditional dish. When I went to the traditional market some time ago to buy some groceries, it made me want to buy as many cheap fruits and vegetables as there were hehe. My motherly soul emerged when I saw the food ingredients provided there were all cheap, especially the abundant vegetables and fruits that still looked fresh and spoiled my eyes, what a beautiful paradise when I was there. the number of pineapples made me decide to buy one pineapple for Rp 5,000. This is a fantastic price in my opinion, with a taste that can be said to be incredibly sweet. You know, as soon as I saw the abundance of pineapples in my mind, I immediately came up with the idea to make a sweet treat with a slightly sour and spicy aroma from this pacry sauce or pineapple soup.
---
---
---
PINEAPPLE PACRI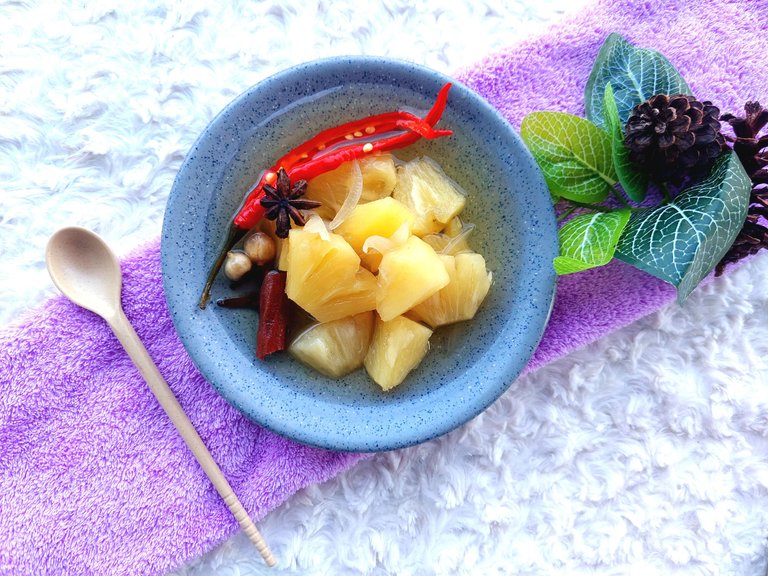 How to process it into a delicious soup is very easy and simple, here are some ingredients that you must prepare first.
INGREDIENTS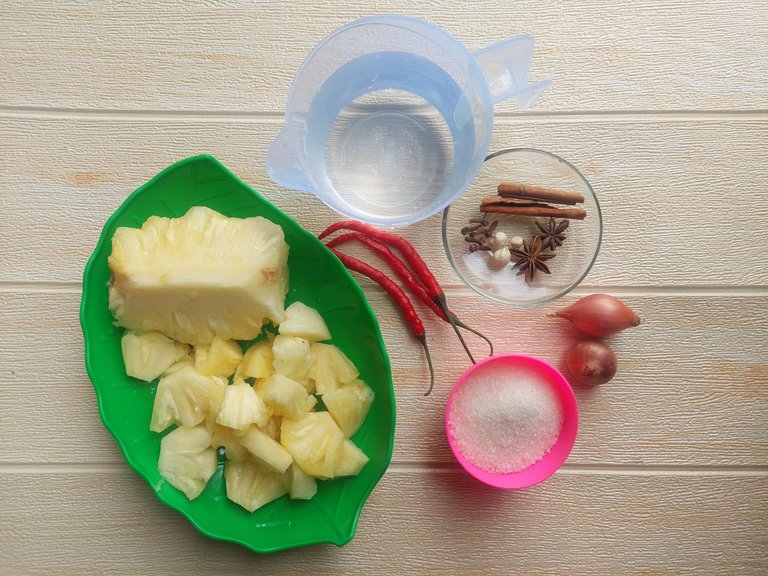 1 Pineapple
200 grams of sugar
2 grains of star anise
6 grains clove
2 cardamom
5 cm cinnamon
3 red chilies
1 teaspoon salt
1 liter of water
---
---
STEP BY STEP
STEP 1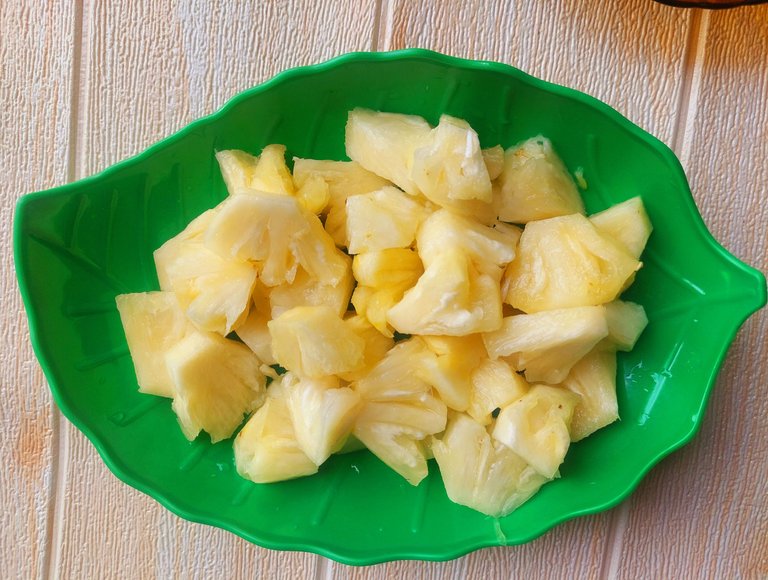 First prepare the pineapple peeled and cut into small pieces according to your taste.
---
---
STEP 2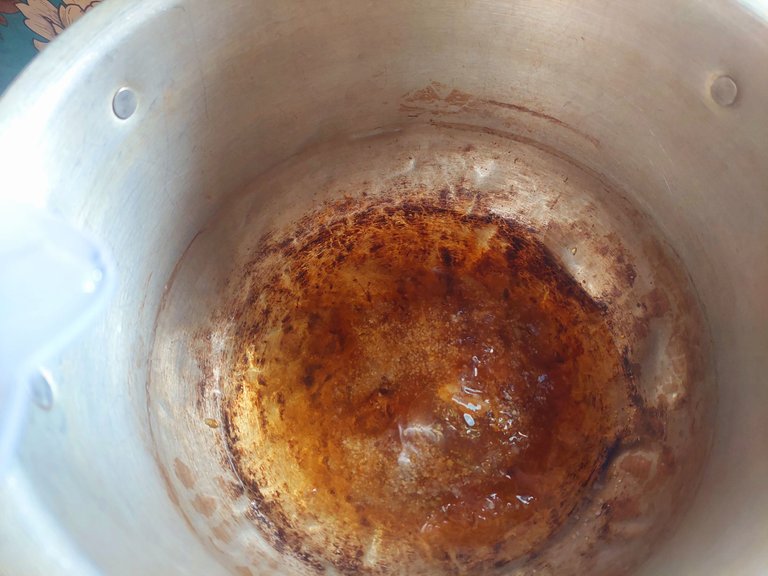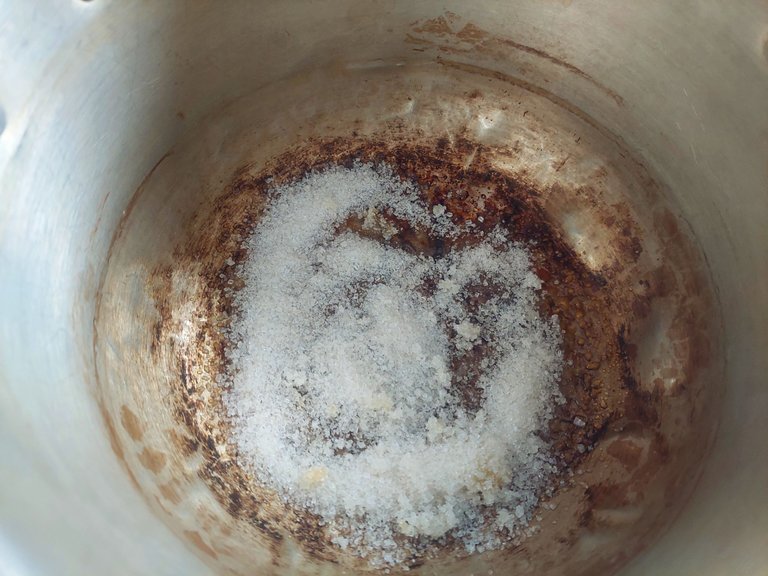 Then heat the pan, add the sugar and cook until it turns brownish like caramel.
---
---
STEP 3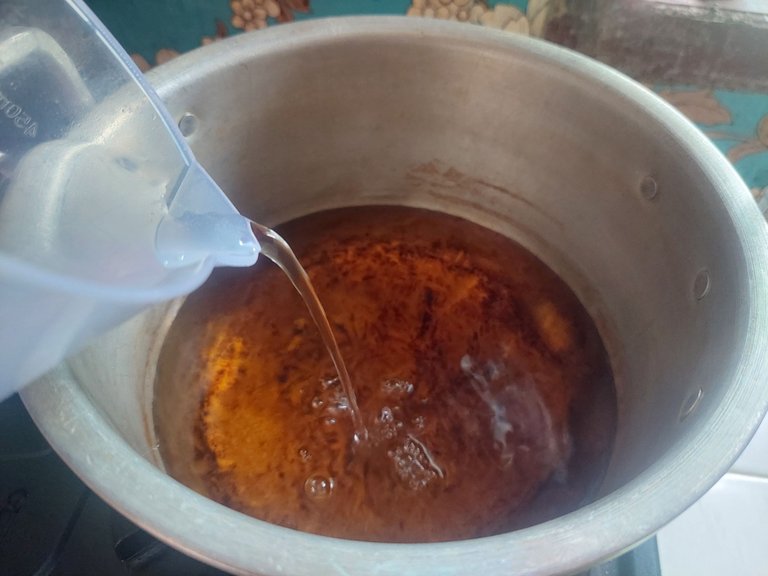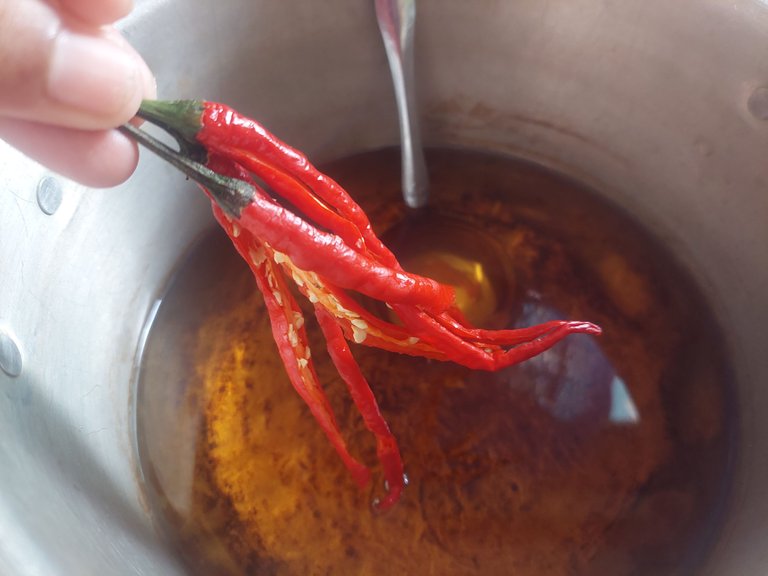 Then add water, wait for the water hot then add the red chili that has been split into two parts.
---
---
STEP 4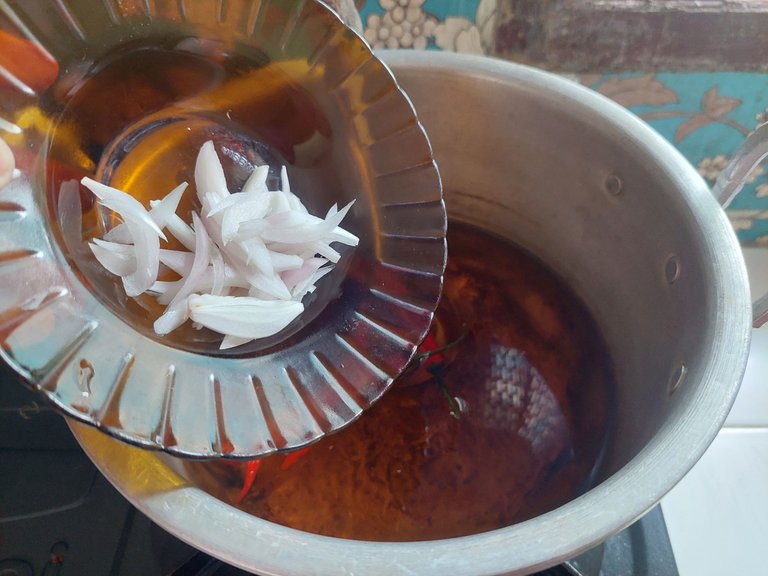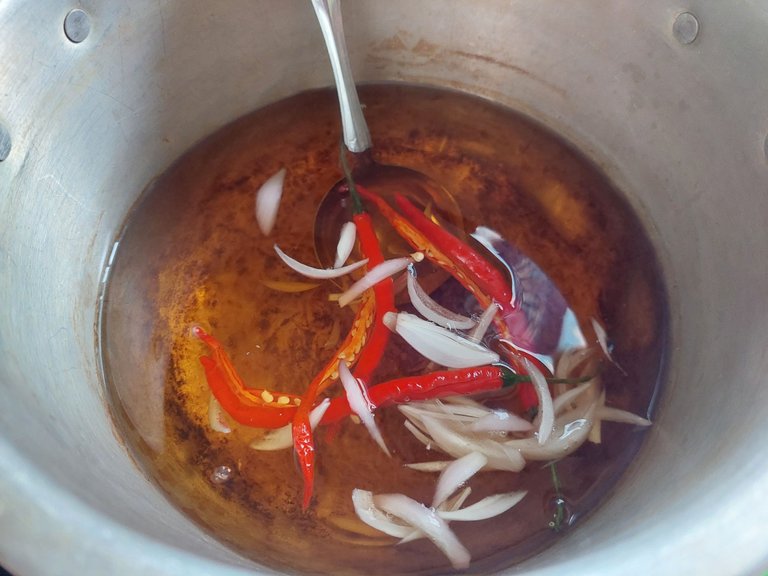 Then add the red onion, cook again and mix well
---
---
STEP 5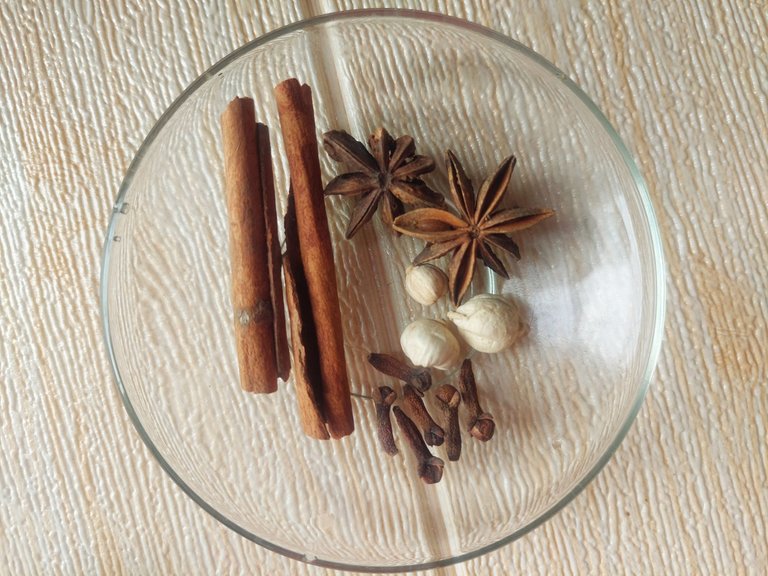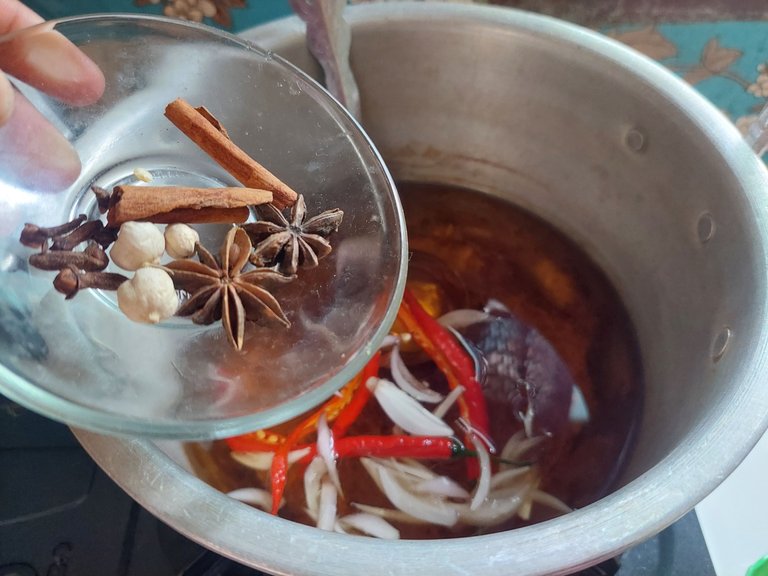 Then add all the spices that have been washed first.And stir again until evenly distributed, so that the spices begin to absorb.
---
---
STEP 6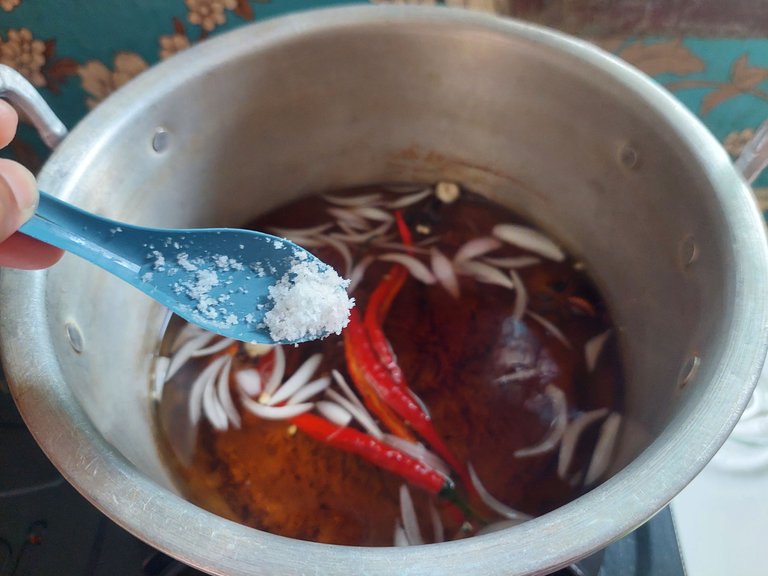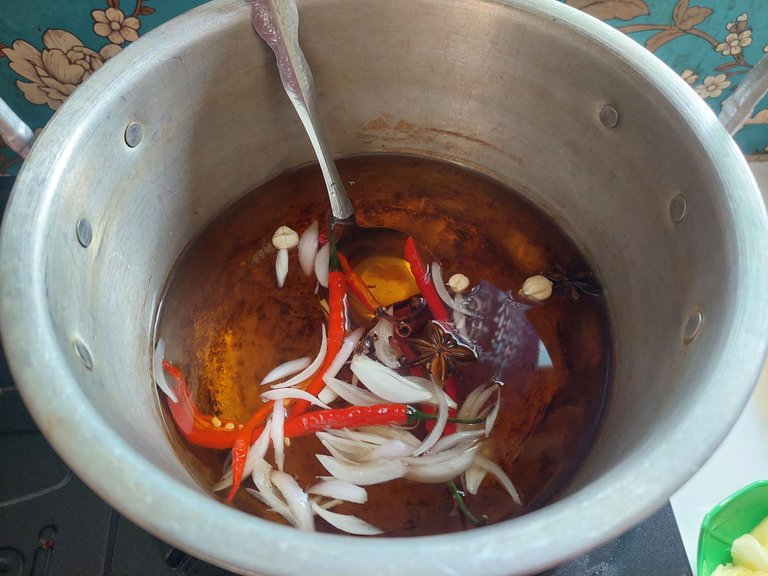 Next add a teaspoon of salt and stir again until evenly distributed.
---
---
STEP 7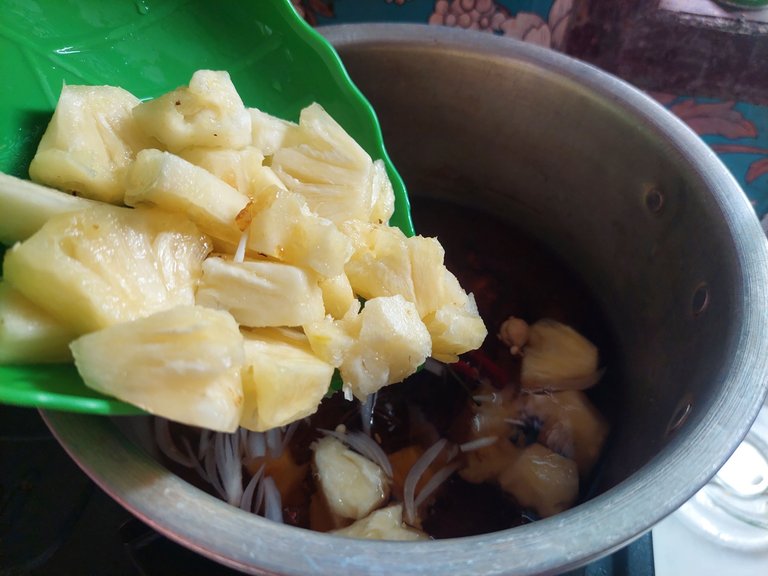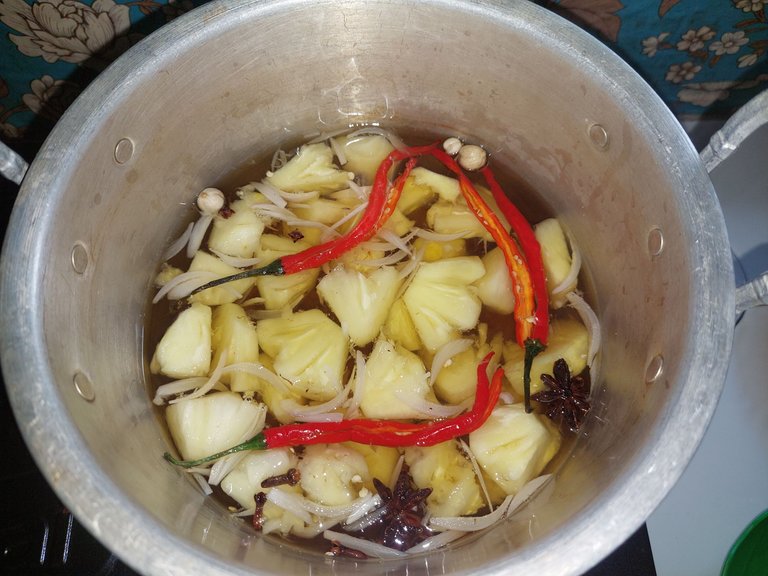 ---
Then finally add all the pineapple that has been cut into small pieces. Now for those of you who like sweet, you can add sugar or according to your taste
---
---
---
SERVING SUGGESTION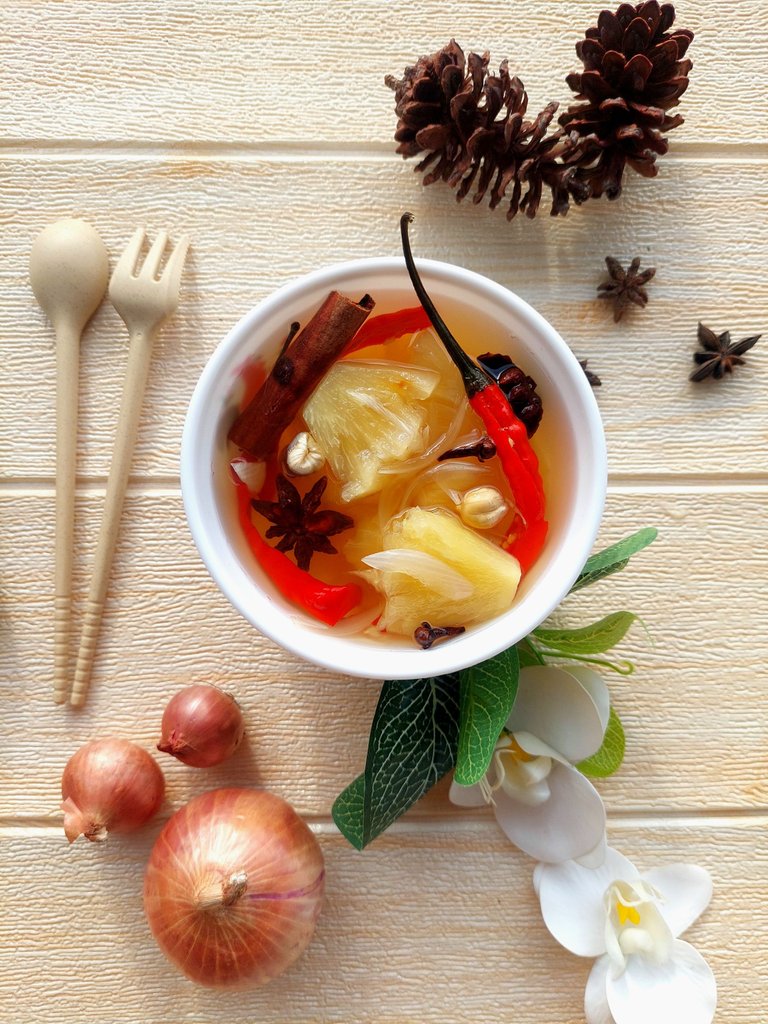 Fresh pineapple pacri is perfect served warm or cold, this menu fruit soup is usually used as a dessert in my area. Because in general, our people like food with coconut milk, that's why this fresh fruit soup dish is often used as a dessert.
The taste of the pineapple in this soup is very flavorful, especially the selected spices in the sauce which are so strong but don't make the taste of this soup heavy at all, the combination of pineapple is perfect, as well as the spicy sweet sauce and the fragrant aroma of the selected spices that make your taste buds taste good. you increase.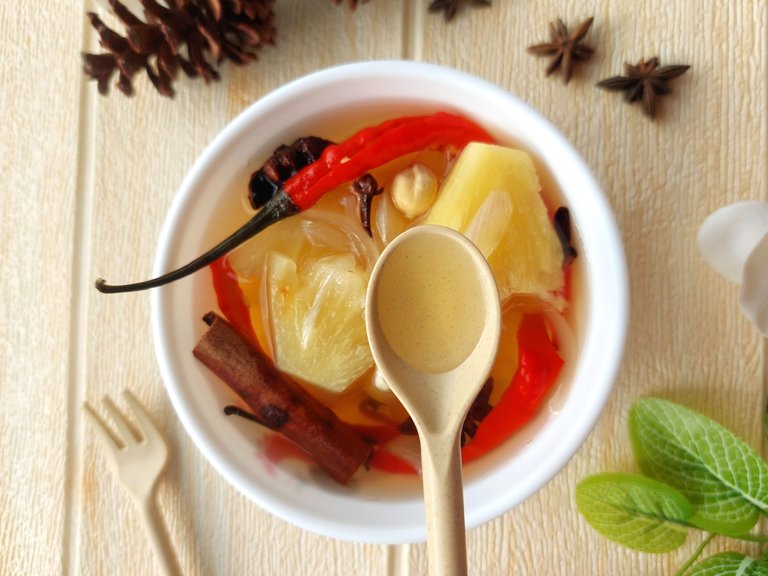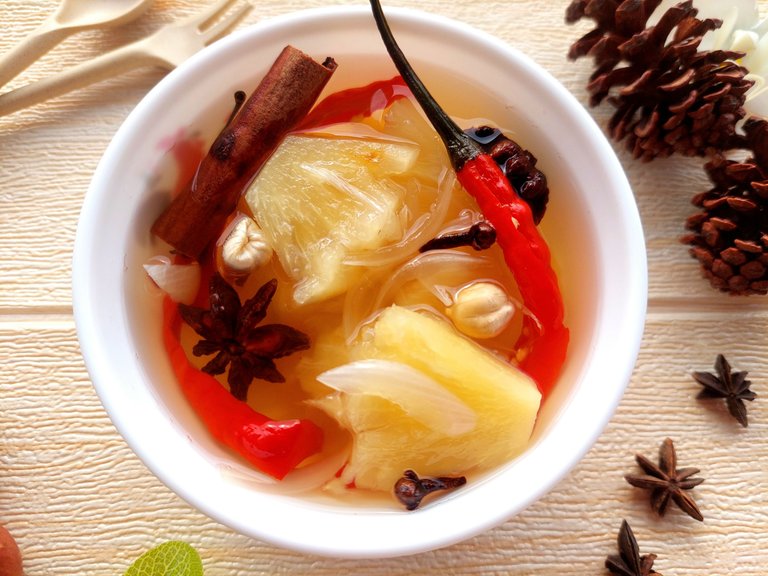 ---
So many inspirations for traditional dessert recipes that can refresh your body, hopefully it will be an inspiration in the menu list in your home, dear greetings from me @nurfay.
---
---
---
Hi Readers and Hivers, Thank you for reading and visiting my posts which are 100% copyrighted by myself, my own content, writings and photos, taken with the Samsung Galaxy A72 Smartphone.
---
---
---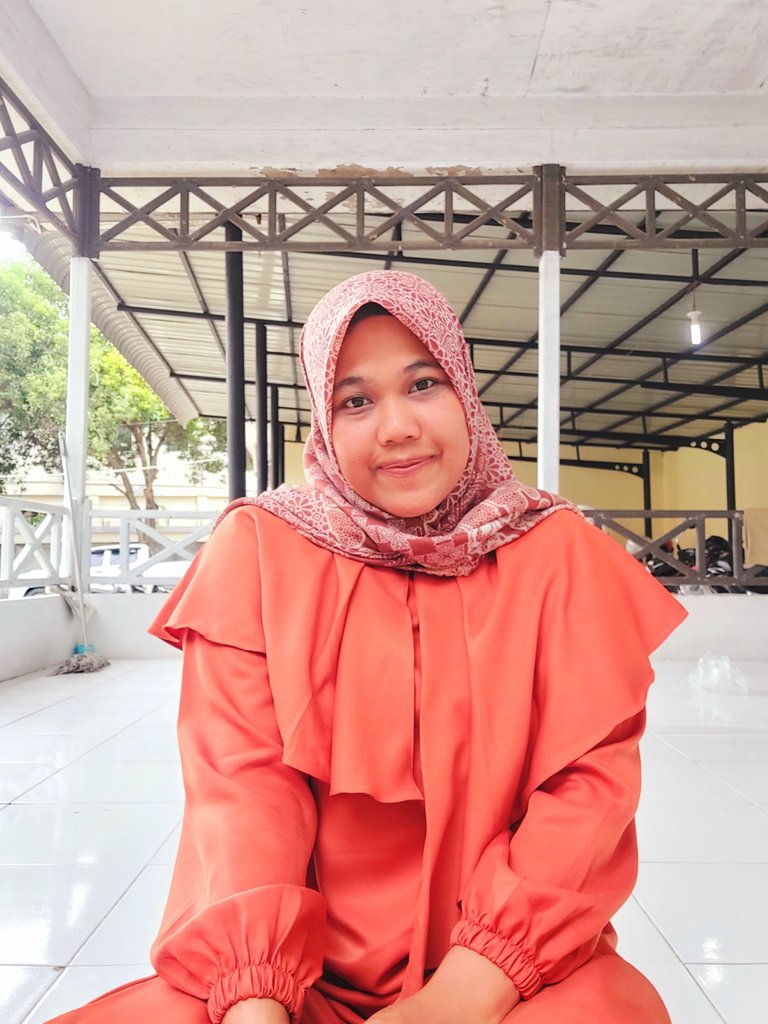 About The Author
A woman, firm and stubborn who is called "Nurul", born in July 1993, comes from Indonesia, Aceh province. My daily activity is work.
Besides working, I have several hobbies, namely reading, writing, cooking, gardening, making crafts, and traveling. From this hobby of mine, I will develop some inspiring content for all of you. I am also very happy to discuss positive new things with all of you.
---
---
---
See you the next post
---
---