Pickled Fruit To Accompany You In Summer
Fruit Pickled
---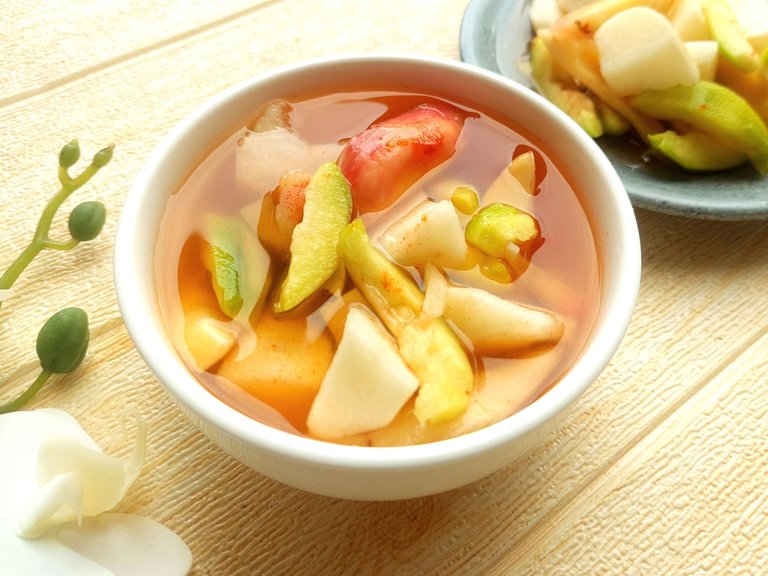 Asinan is fermented fresh fruit combined with water and other ingredients, thus creating an amazing taste without compromising the natural taste of the fruit.
---
---
---
After shopping for fruit for my entry on the vegan shopping edition yesterday, I bought several types of local fruit for me to process into a dessert made of fresh fruit and of course very tasty. This pickled fresh fruit is a very popular dessert in my area. Usually this dish is served at moments of family gatherings or close friends just enjoying fresh fruit during the day when summer arrives. Local fruit is my choice in making this pickle because I really like several types of this local fruit. After all, this fruit is easy to find and very cheap to sell in traditional markets.
---
---
---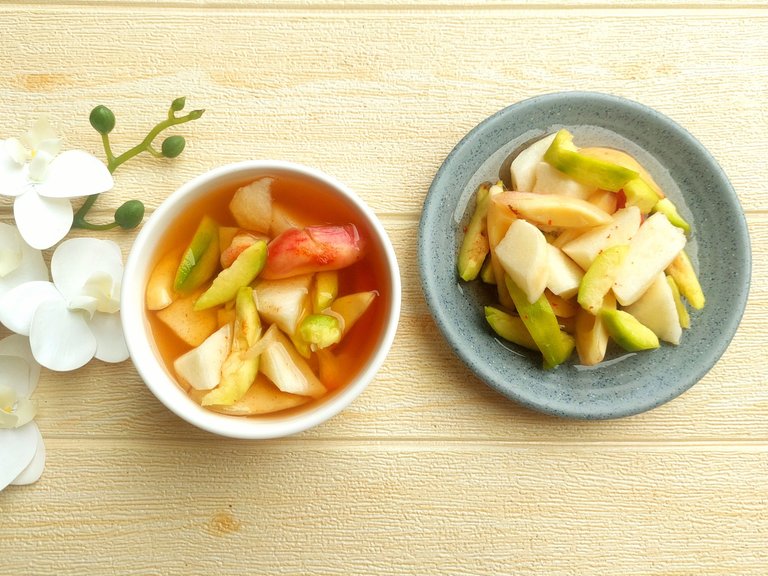 ---
---
---
Ingredients Used
---
500 grams of kedondong fruit
500 grams of salak fruit
300 grams of jicama
5 red chilies
4 pieces of sunti acid
1 lime
2 spoons of salt
100 grams of sugar
2 liters of water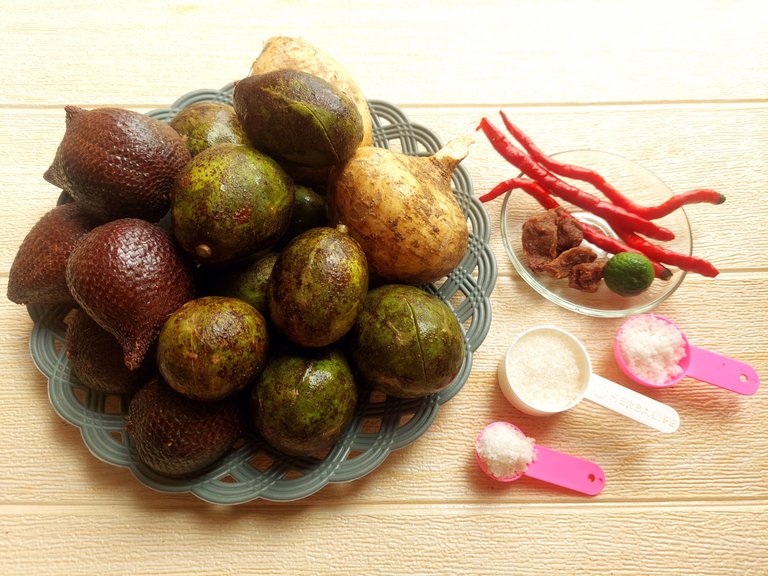 ---
---
---
Cooking Procedure
---
In making pickled fruit, you can use any fruit that you can easily find in your country. Yesterday I did local fruit shopping at a traditional market near my house. Therefore some local fruit is my alternative to process it into pickled fruit that can be stored for a long time. The following are the steps in the preparation process for making pickled fruit.
---
Step 1
I started by peeling and washing the fruit that I had prepared beforehand, then cut the fruit according to your taste. Here I cut medium size.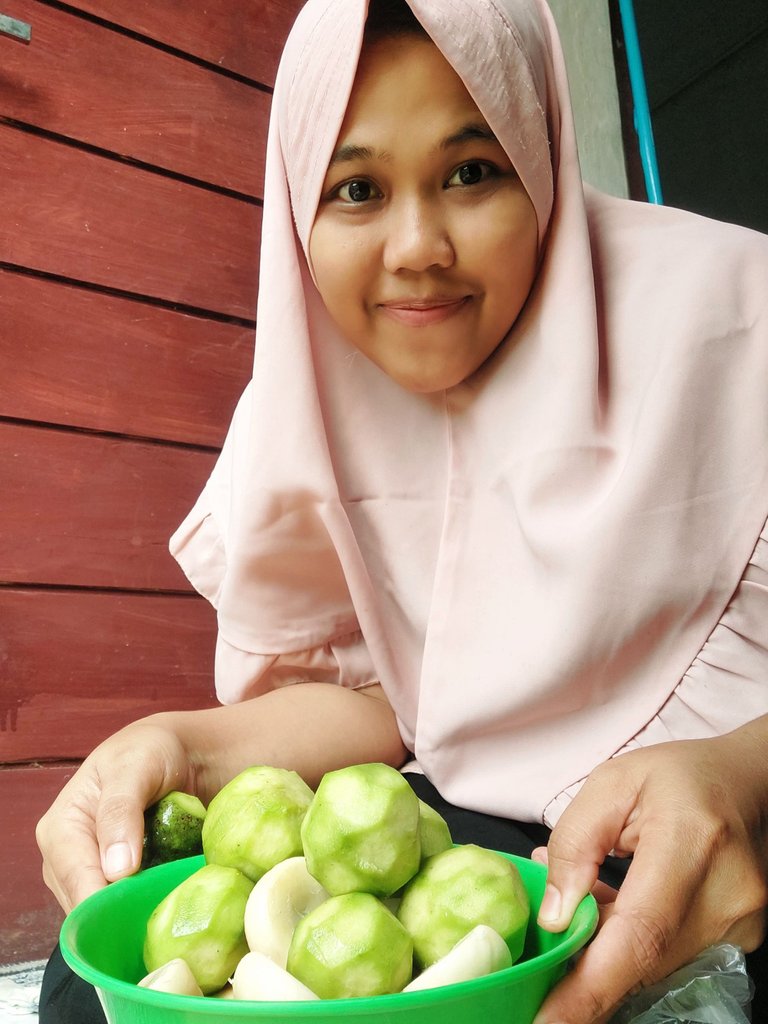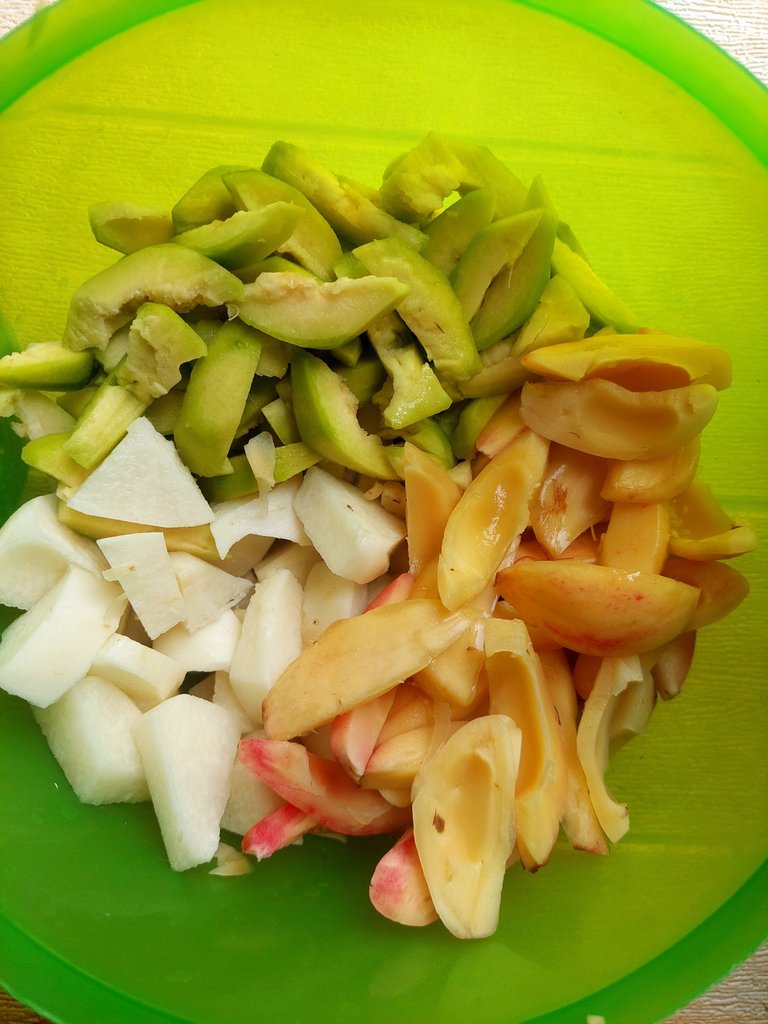 ---
Step 2
Next, soak the fruit in water that has been given a tablespoon of salt. Soak for about 20 minutes.
After soaking, discard the salt water and wash again under running water. Then drain the fruit.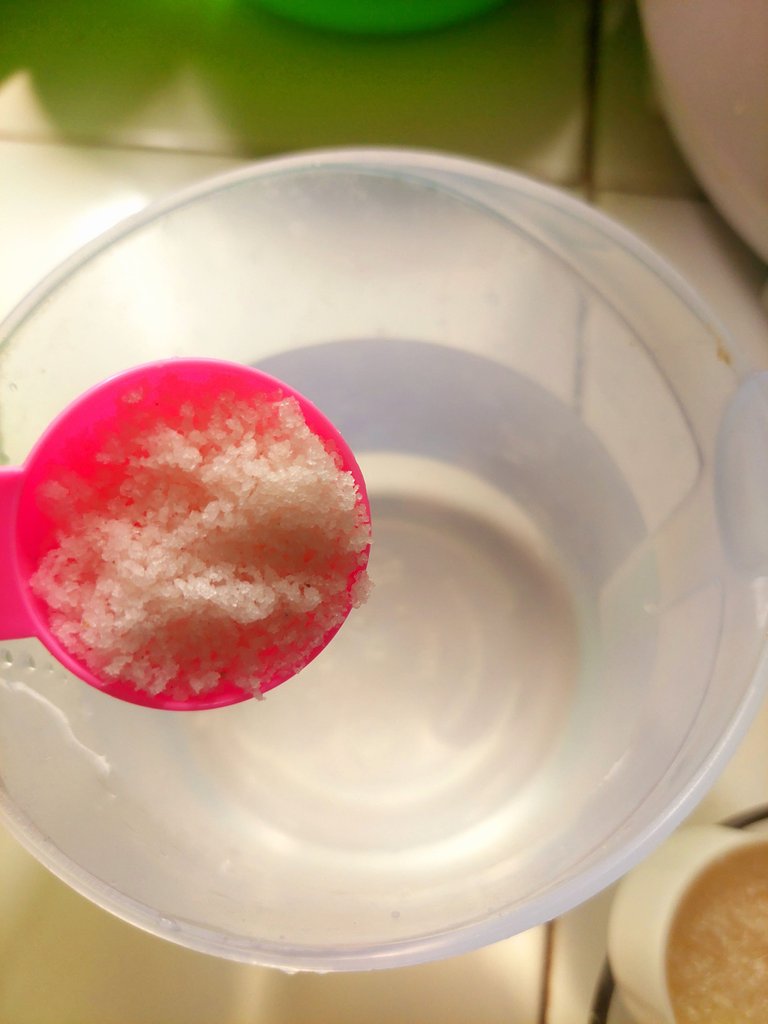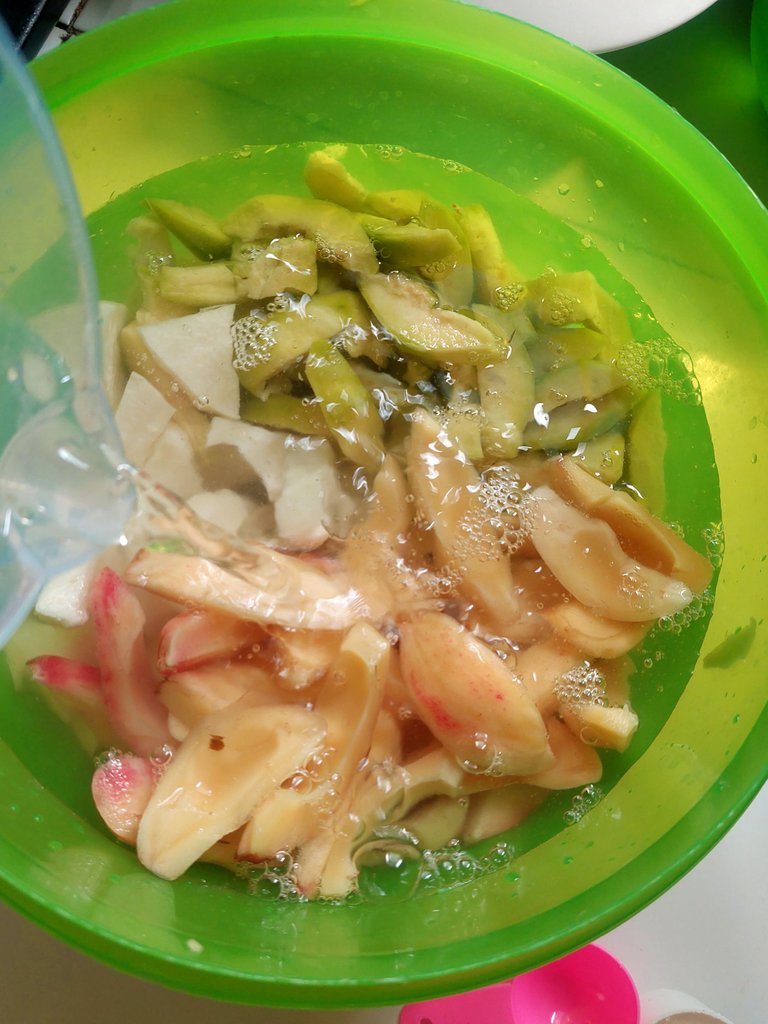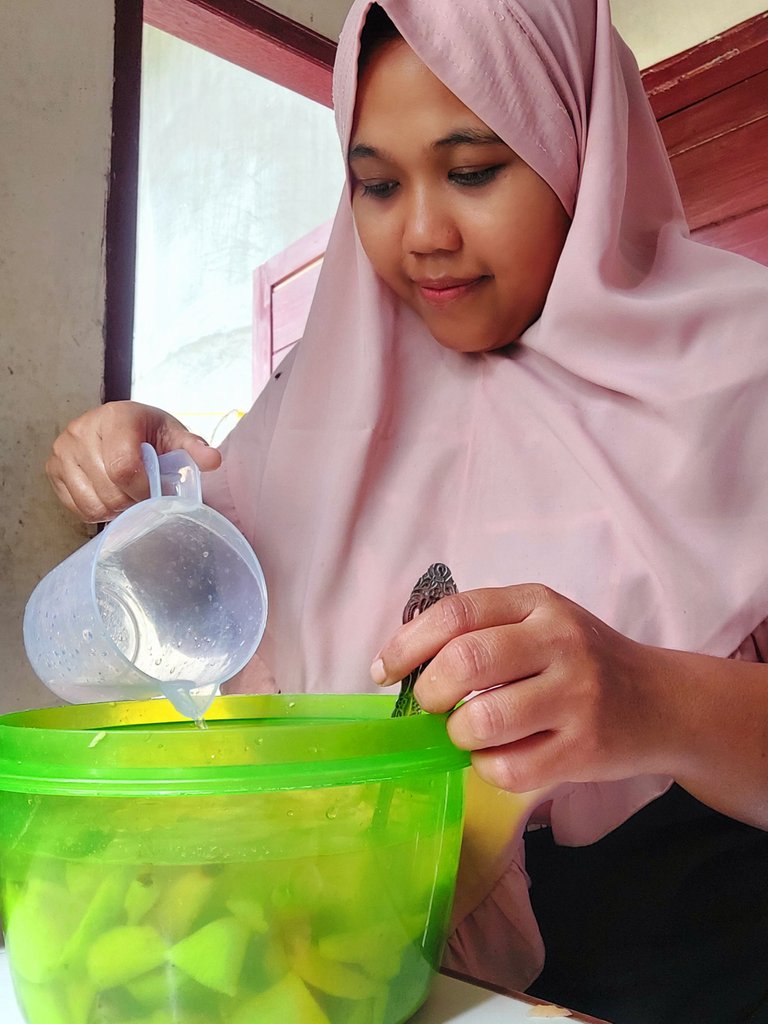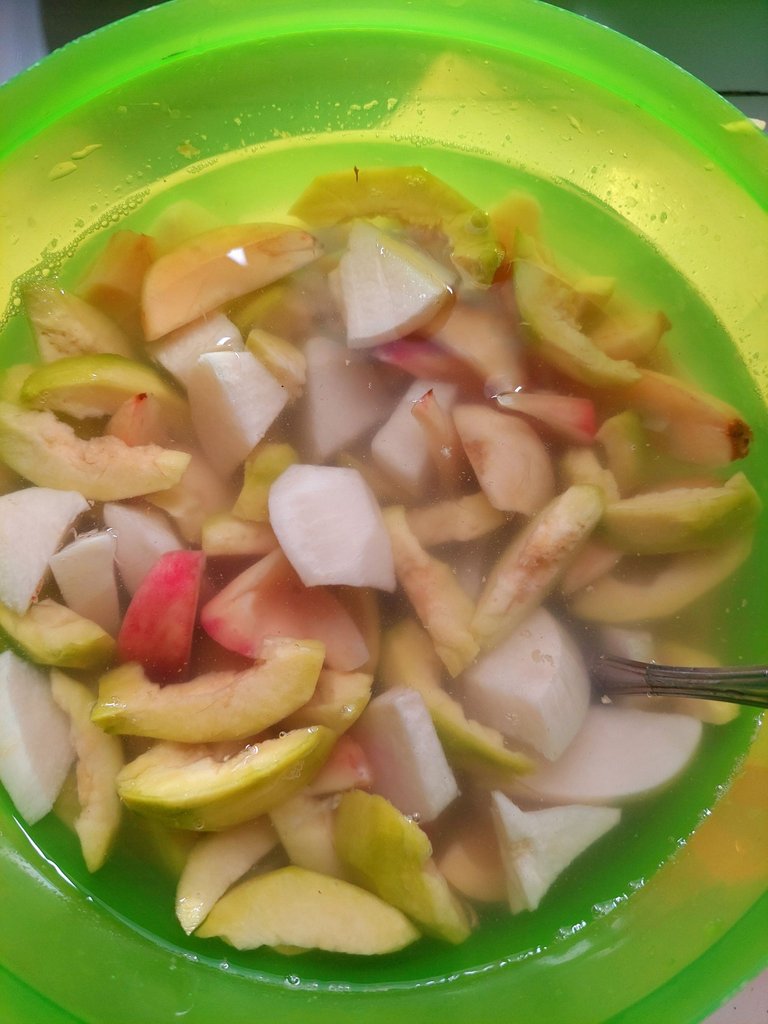 ---
Step 3
Next, blender the chilies until smooth then put the fine chilies in the water that has been prepared in a saucepan.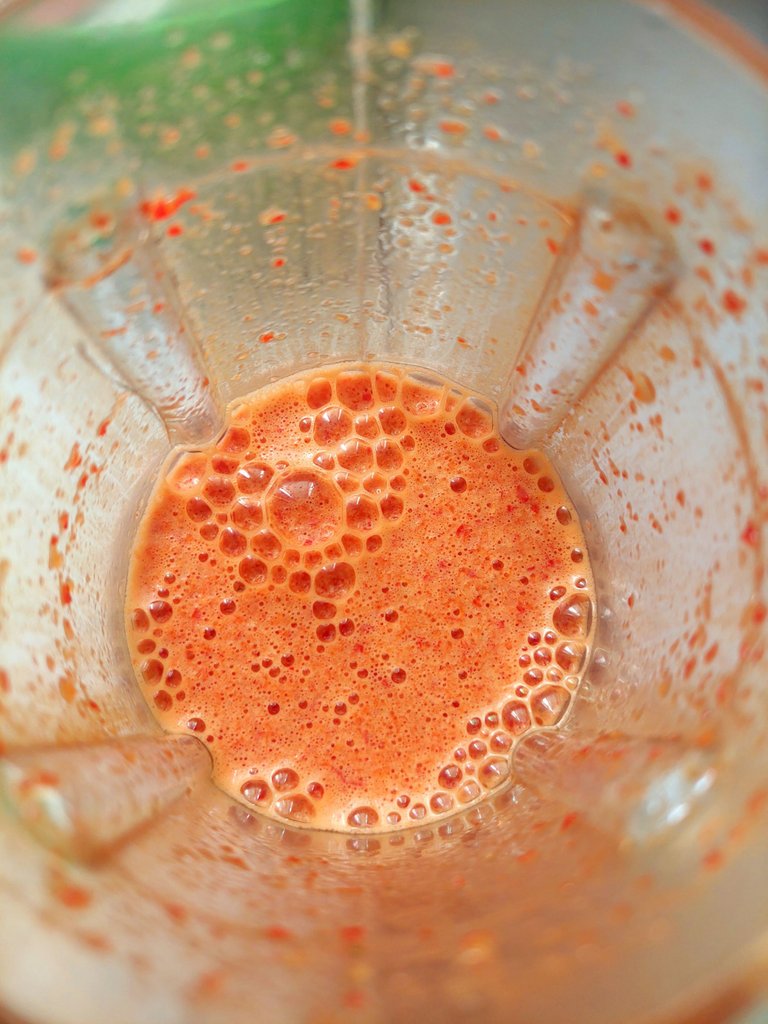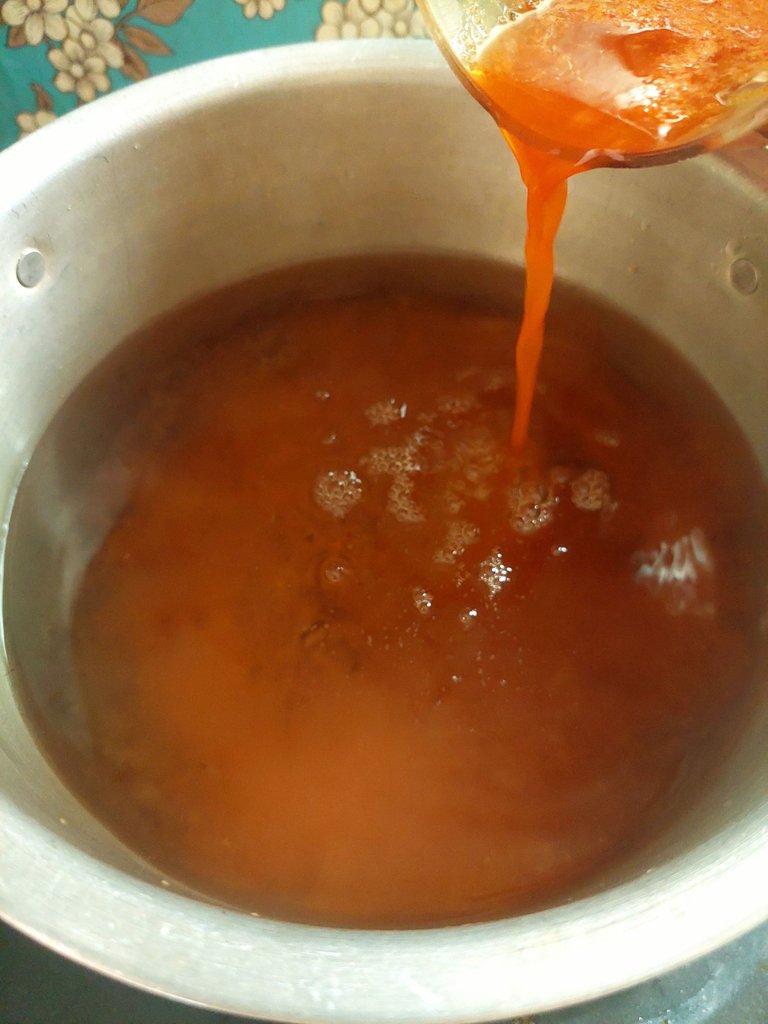 ---
Step 4
Then, add sunti acid or tamarind, strain and just take the water.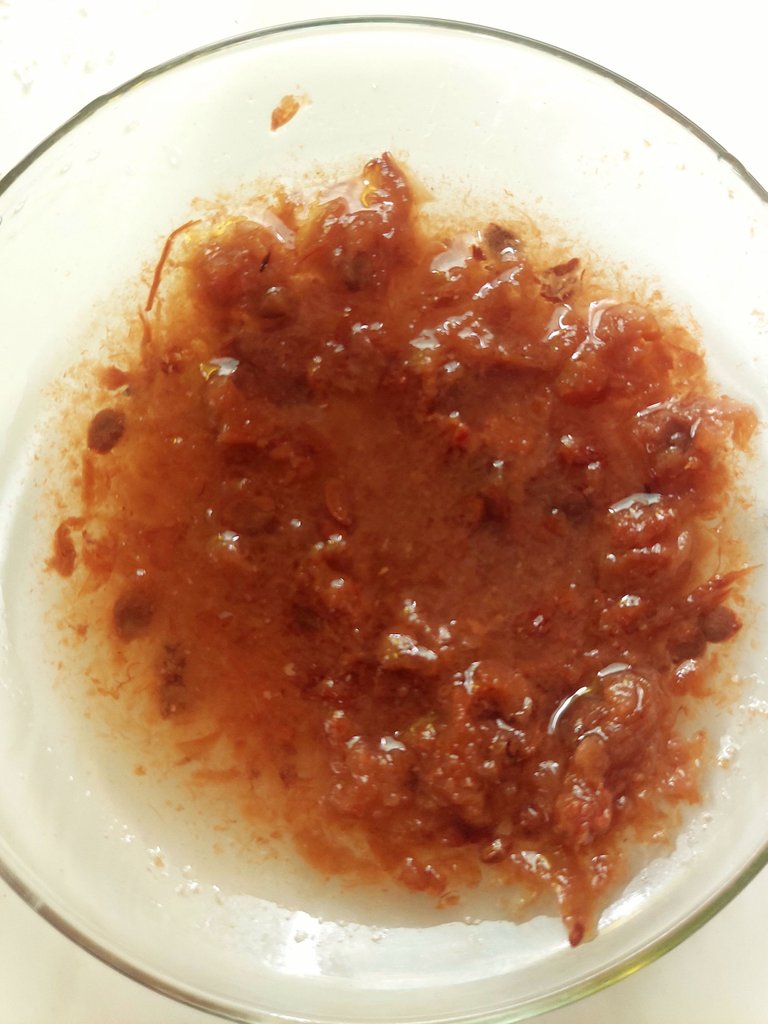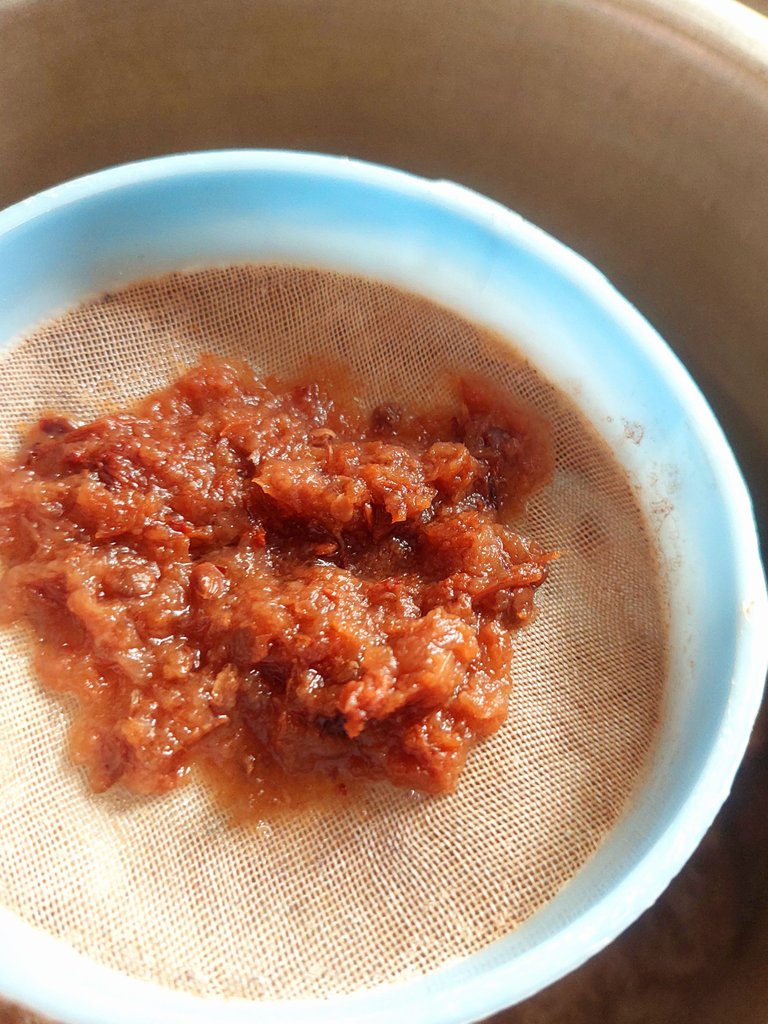 ---
Step 5
Then add the lime juice in the water in which the chili was cooked.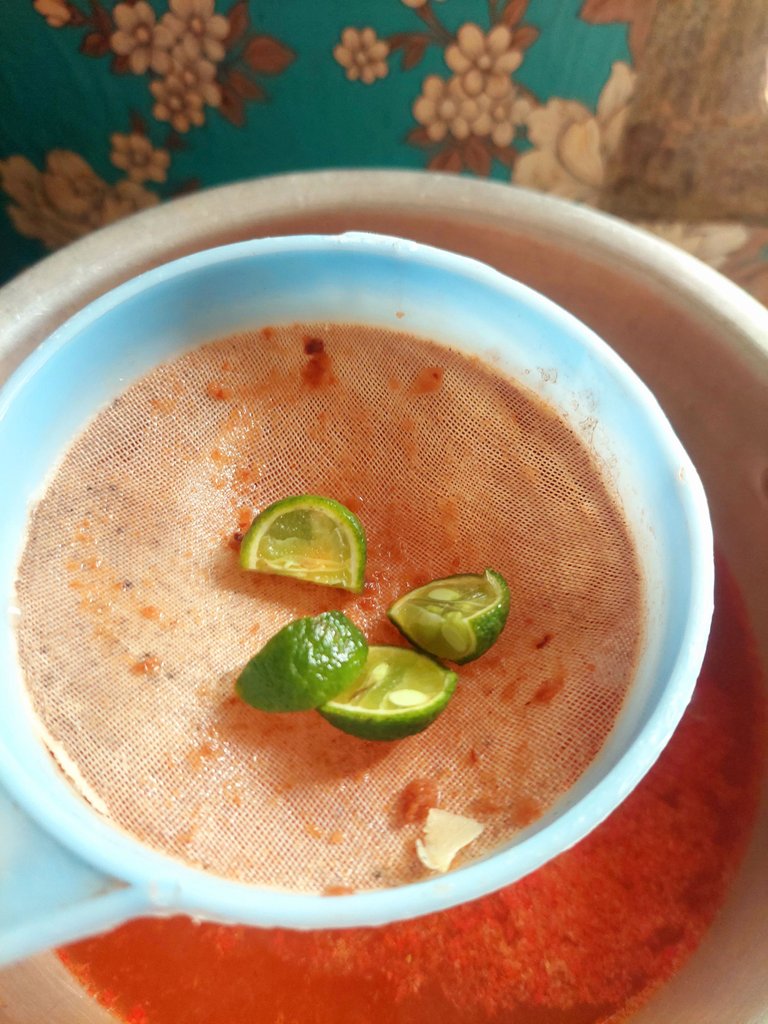 ---
Step 6
Next, add a tablespoon of salt, then add sugar and cook until the water boils.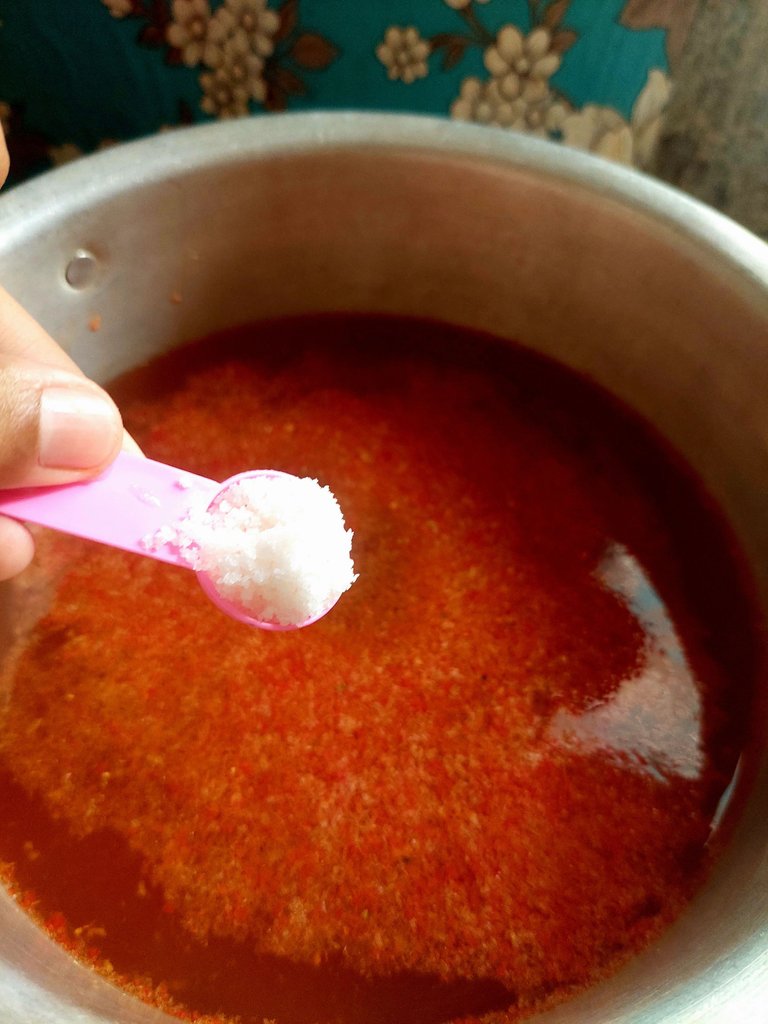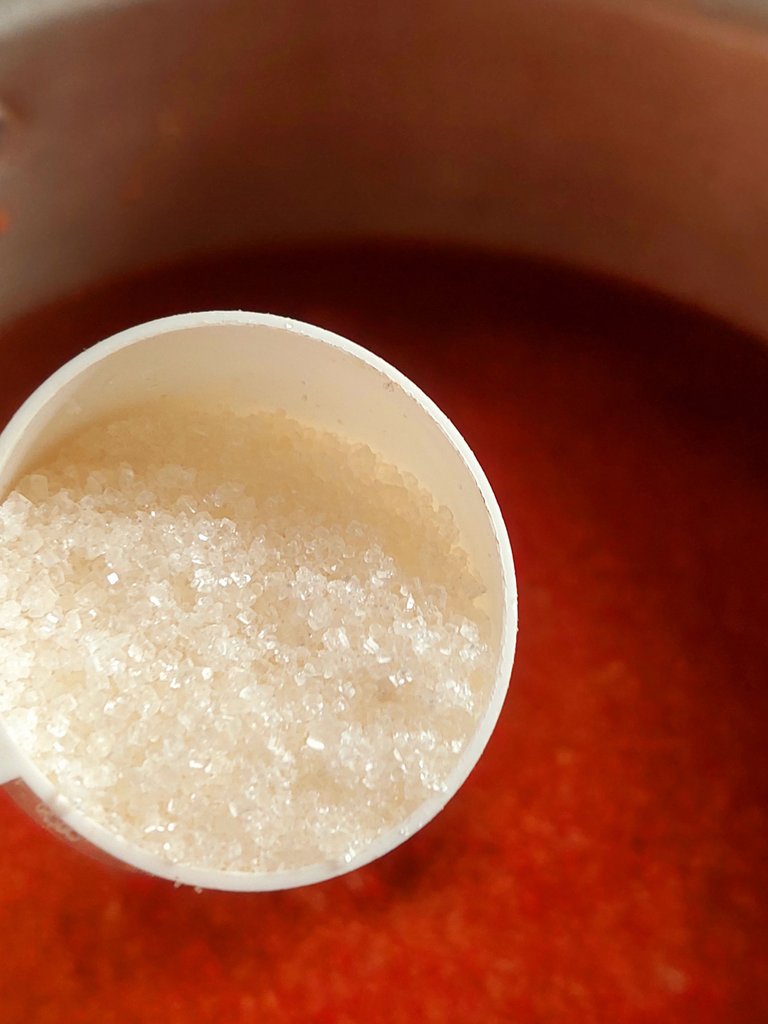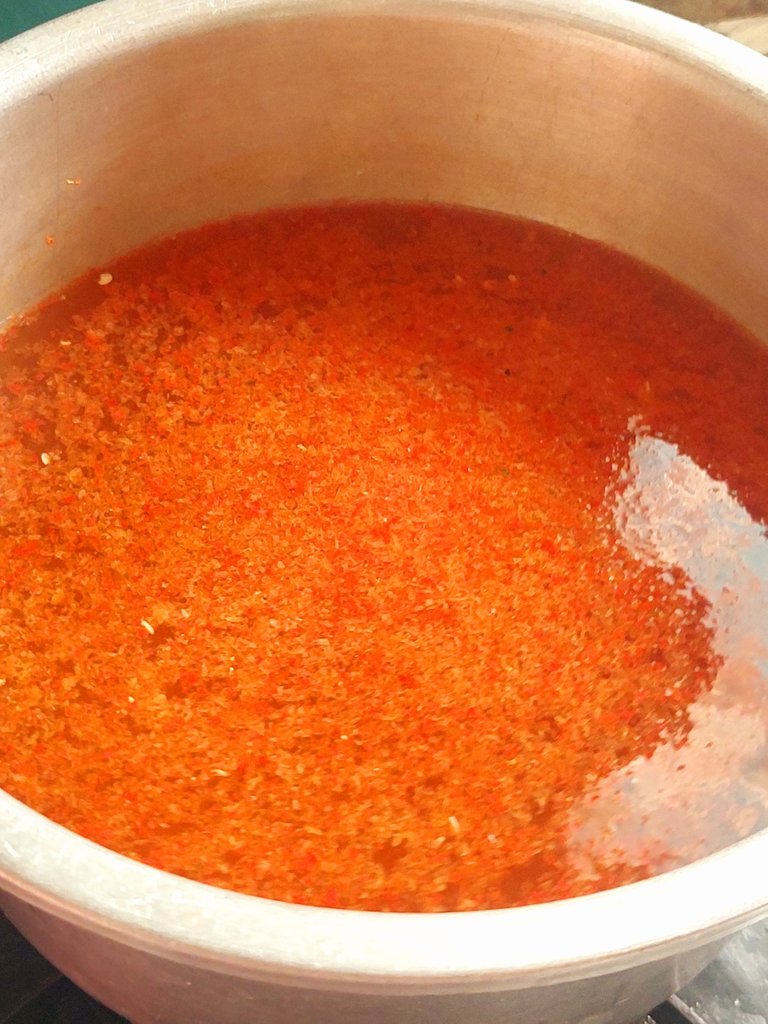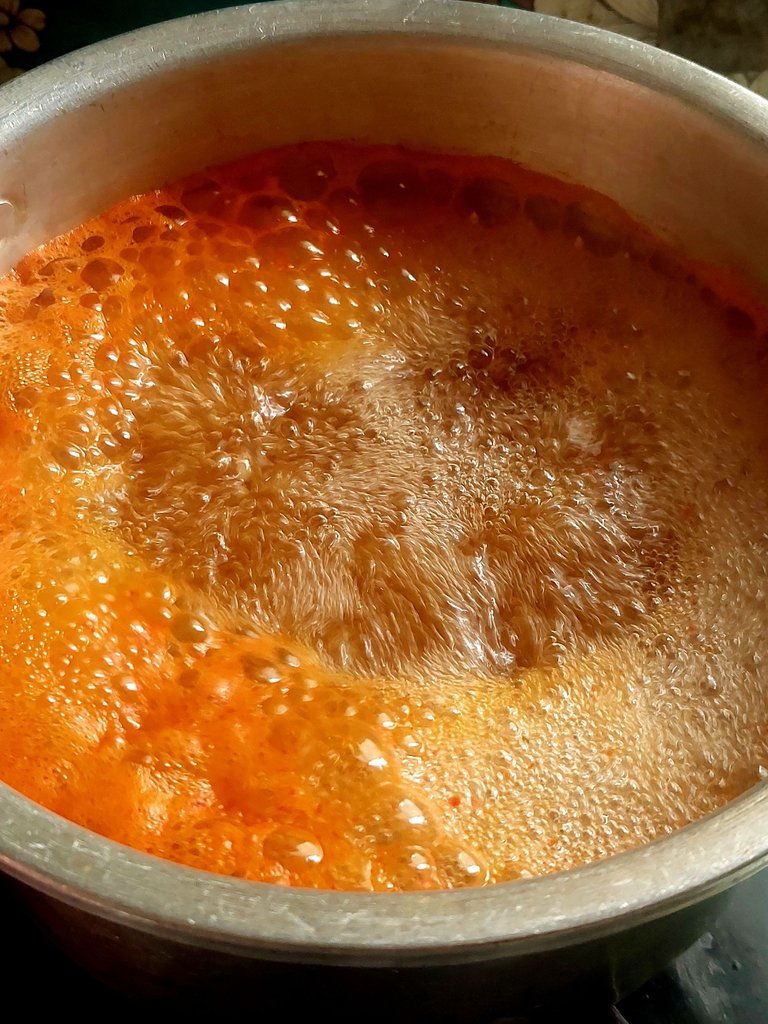 ---
Step 7
After the water boils, wait until the water is cold, then strain the water and add it to the fruit that was prepared earlier.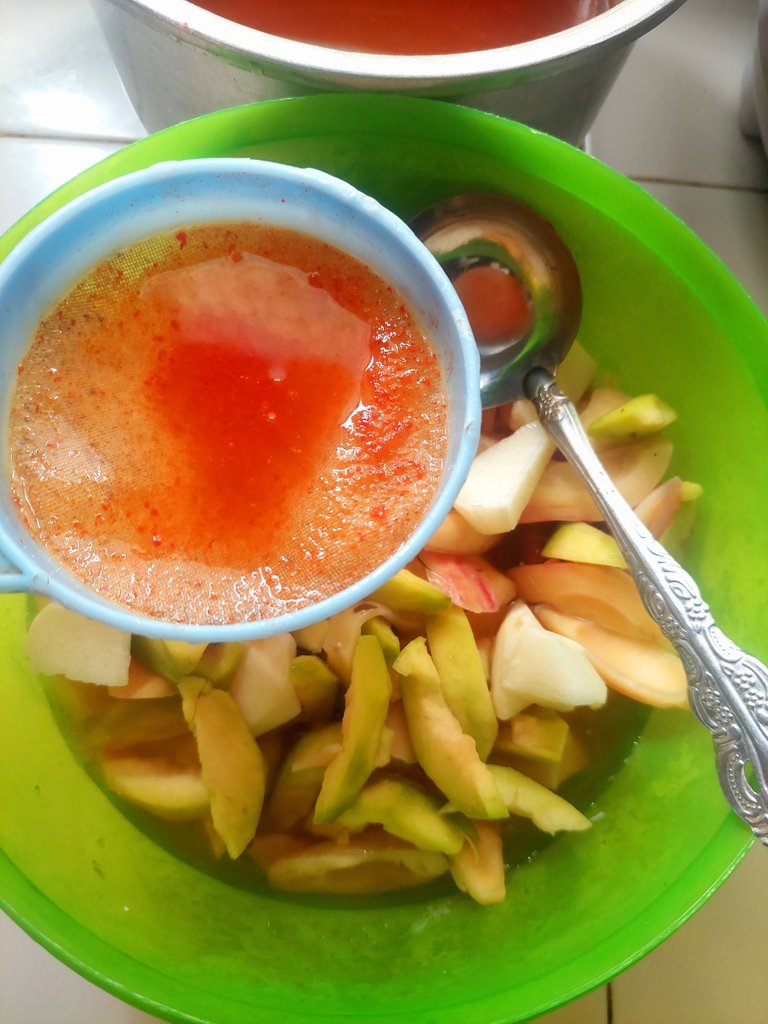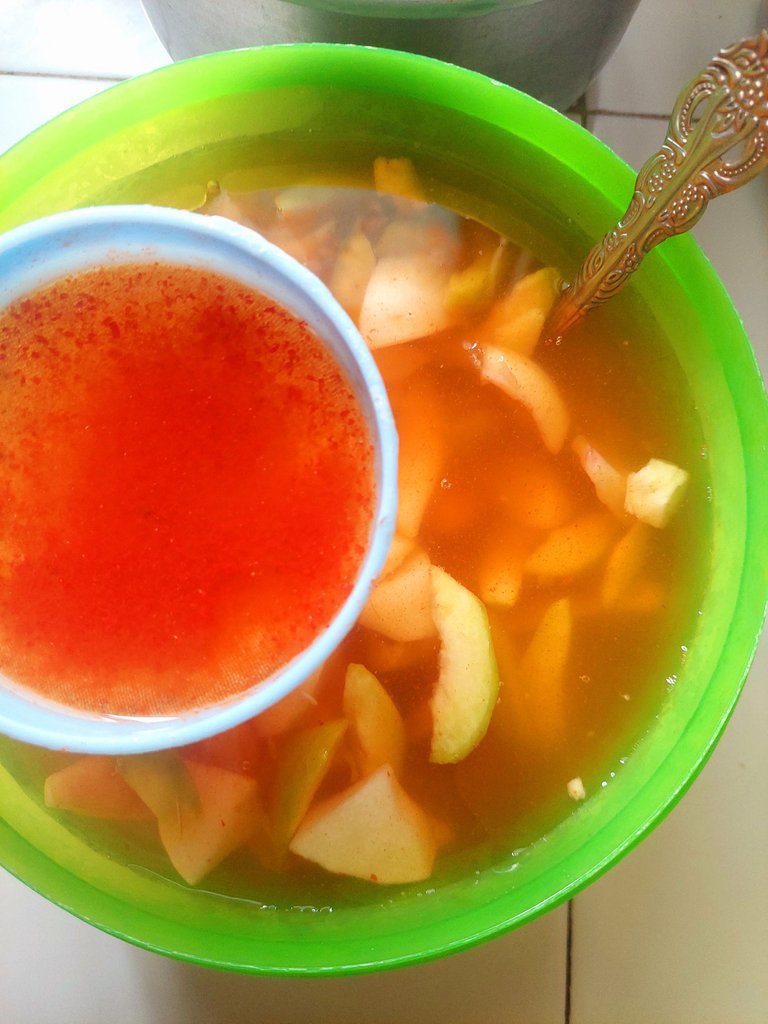 ---
---
---
---
Serving Suggestions
---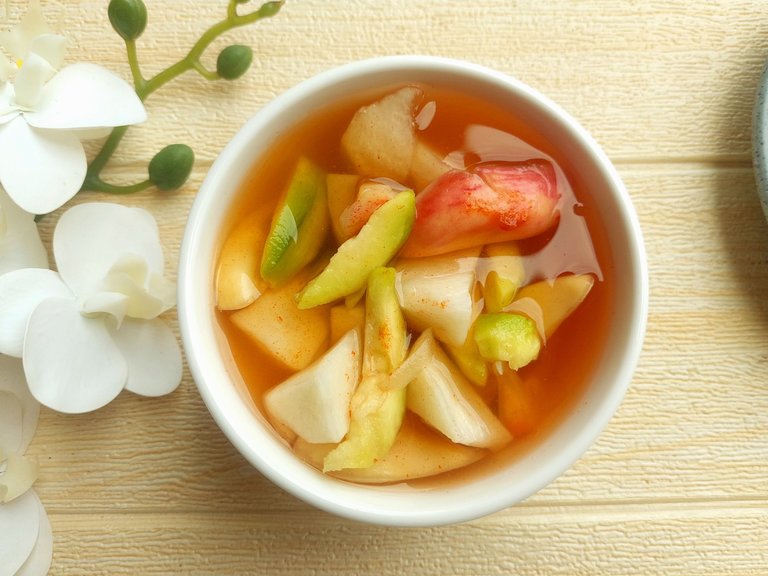 ---
Now the pickled fruit is ready to be served, I advise you to enjoy the pickled fruit in cold conditions. That means before eating it should be stored pickled in your refrigerator. It tastes very fresh and the fruit is really very delicious. If kedondong usually has a slightly sour taste, this doesn't taste at all. The aroma and taste really suits my tongue and I'm sure this is a very good way to consume fruit if you feel bored eating fruit in the usual way.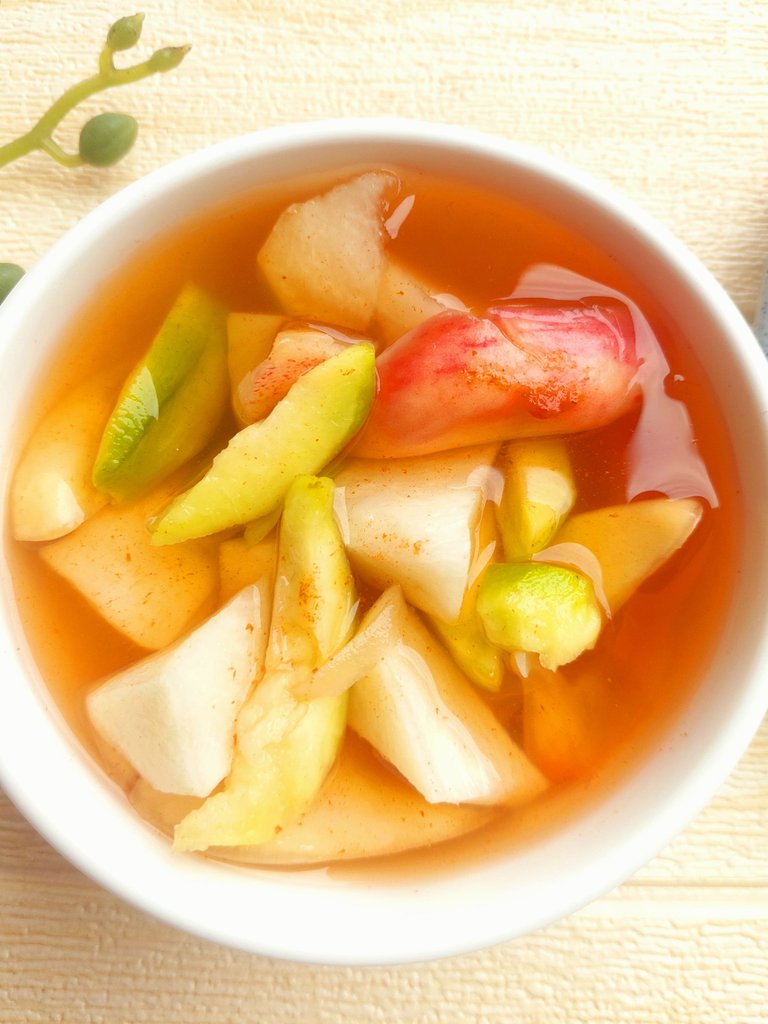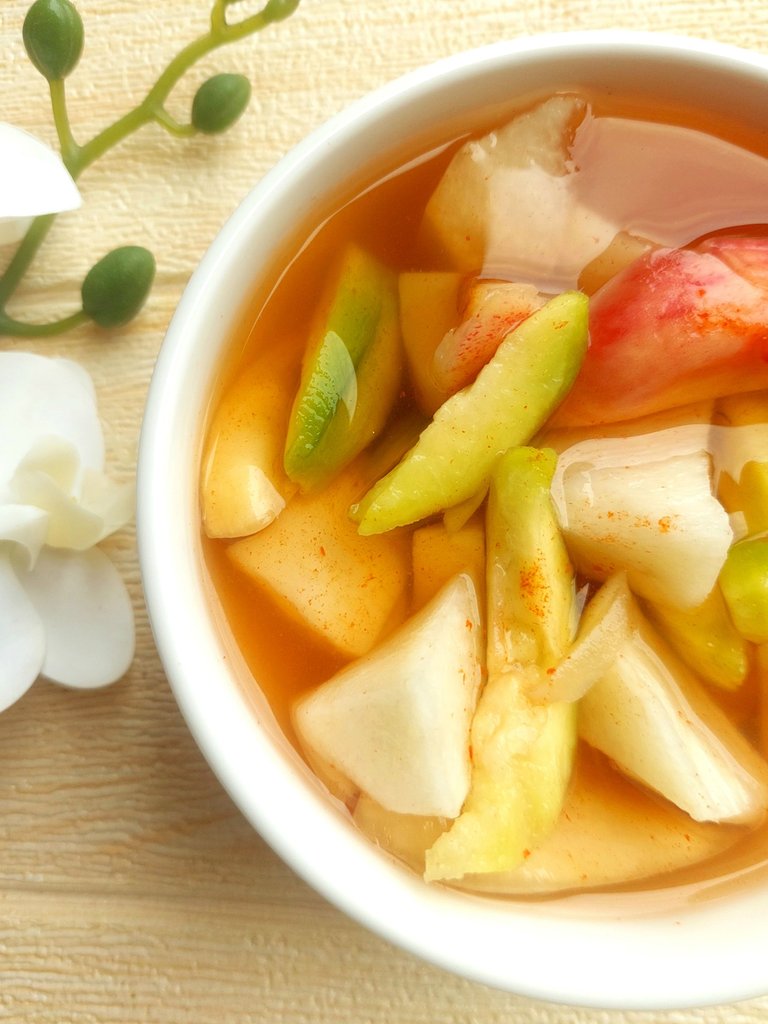 ---
---
---
---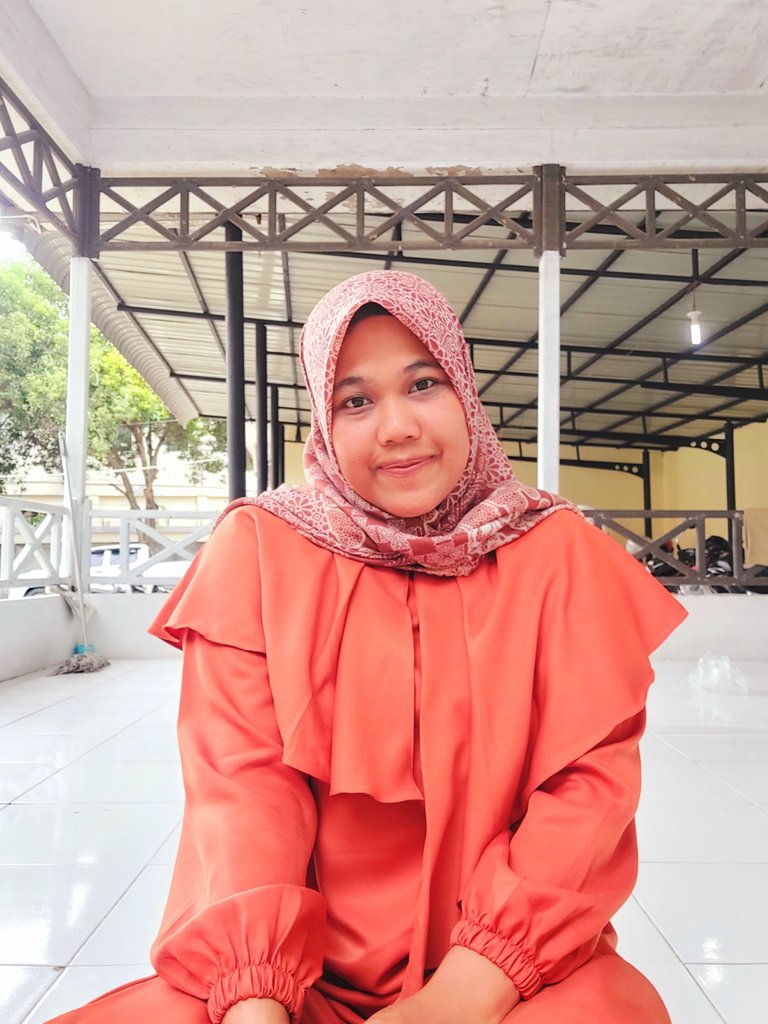 About The Author
A woman, firm and stubborn who is called "Nurul", born in July 1993, comes from Indonesia, Aceh province. My daily activity is work.
Besides working, I have several hobbies, namely reading, writing, cooking, gardening, making crafts, and traveling. From this hobby of mine, I will develop some inspiring content for all of you. I am also very happy to discuss positive new things with all of you.
---
---
---
Hi Readers and Hivers, Thank you for reading and visiting my posts which are 100% copyrighted by myself, my own content, writings and photos, taken with the Samsung Galaxy A72 Smartphone.
See you in the next post
---
---
---
---
---