The First Time I Made Siamese Pumpkin Shoot Vegetable Noodles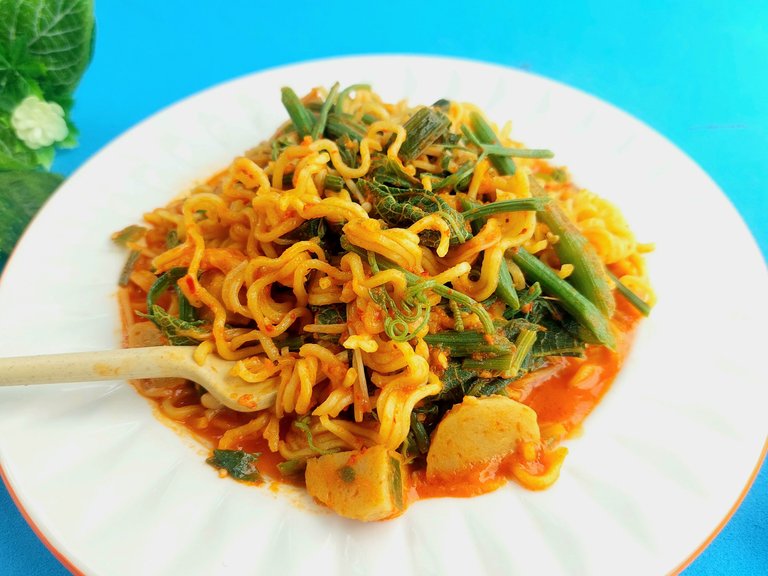 ---
Doesn't every region have a favorite noodle? Or even the noodles are very popular in your country.
---
---
Noodles if processed with various choices of toppings will taste different, however, what if today I invite you to make special noodles prepared with vegetables that are different from the usual. Chayote shoots are a favorite vegetable in my area, not many know that this vegetable has a very good taste. Different from spinach or other green vegetables, this vegetable has the best taste, its texture is not mushy, so it is very suitable to be combined with noodles.
---
---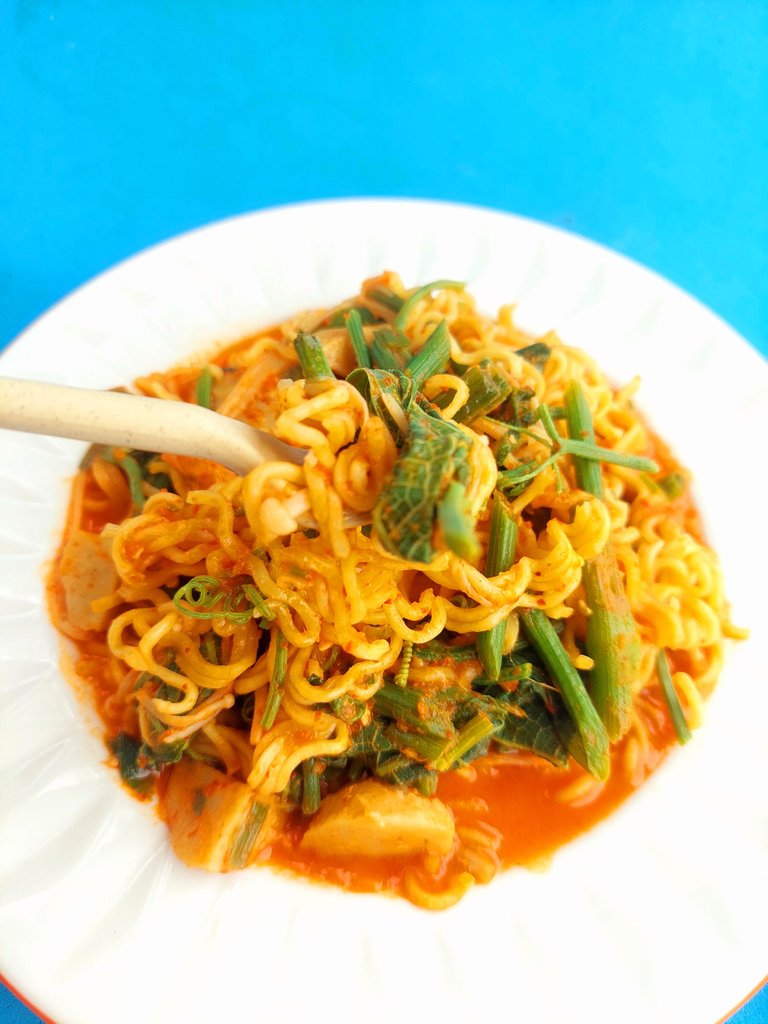 Combining vegetables with noodles and even adding other complementary ingredients that you like will definitely feel different. So what if you want something different here? Well, serve your favorite noodles with the variations you like.
As you know, Indonesia always presents recipes with a spicy touch. So you will feel a savory, spicy sensation in your dish. Well, making noodles without spicy taste will definitely be different, now I'll show you how to prepare special noodles combined with vegetables that are sure to be spicy and delicious to enjoy on a rainy day.
---
---
Let's prepare step by step foodies!
---
Ingredients used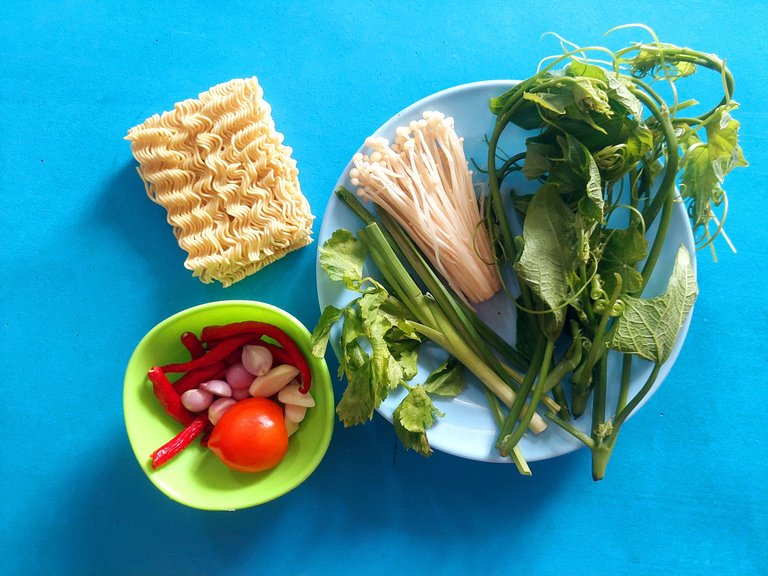 100 grams of noodles (one pack of instant noodles)
100 grams of pumpkin shoots
50 grams of enoki mushrooms
1 stalk of green onion
1 valley celery leaves
Meatballs to taste (optional)
---
---
Softened Seasoning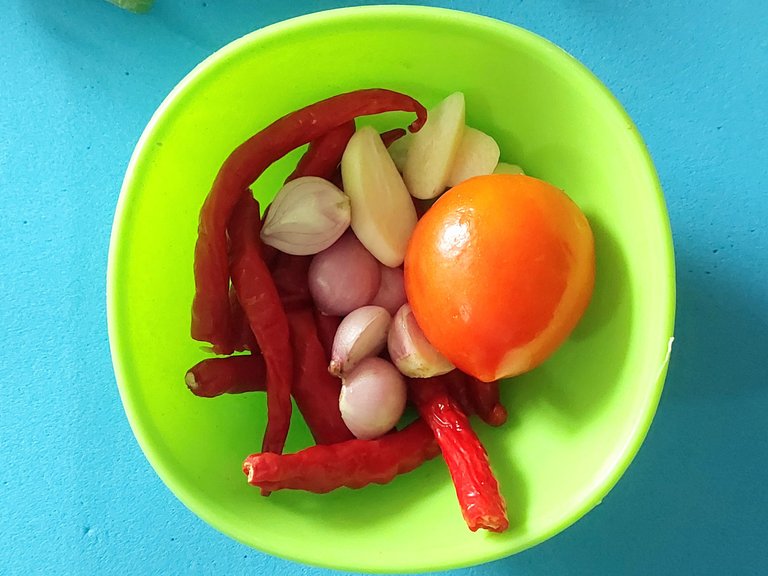 1 tomato
5 red chilies
5 shallots
2 cloves of garlic
---
---
---
Cooking Procedure
---
Step 1
Cut vegetables according to taste. Here I cut small pumpkin shoots and mushrooms.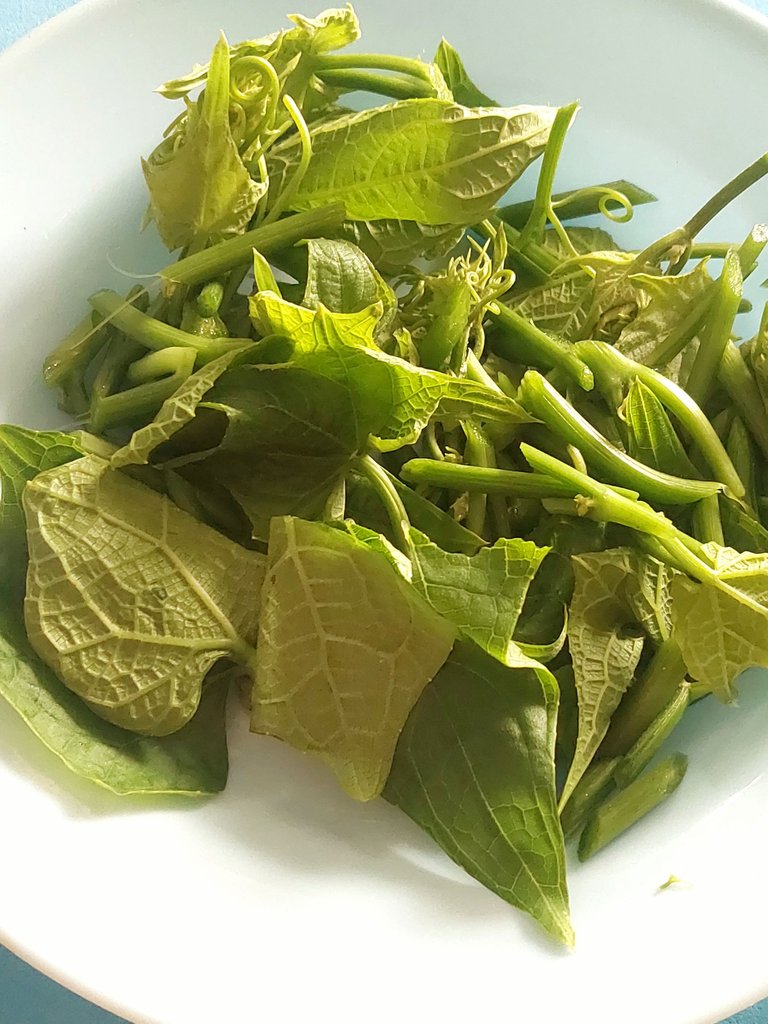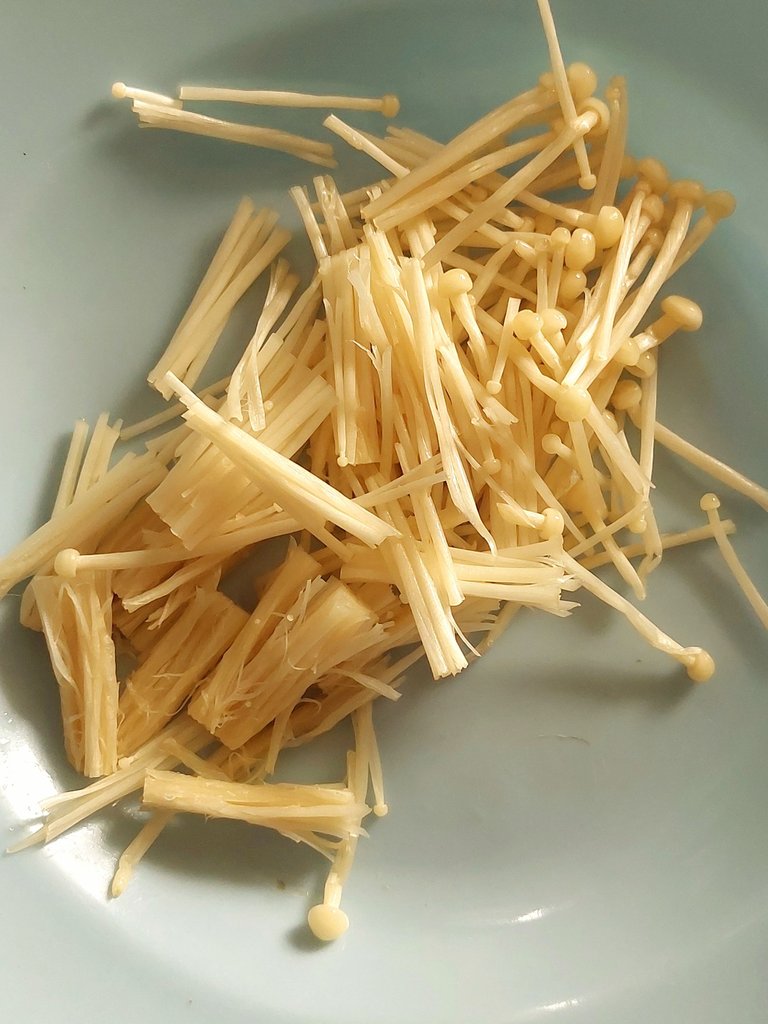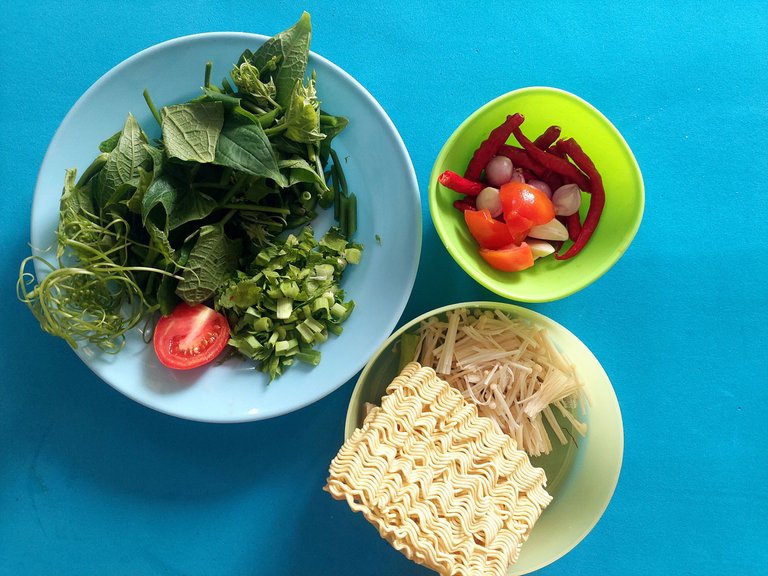 ---
Step 2
Then, grind the spices and stir-fry the spices with a little cooking oil.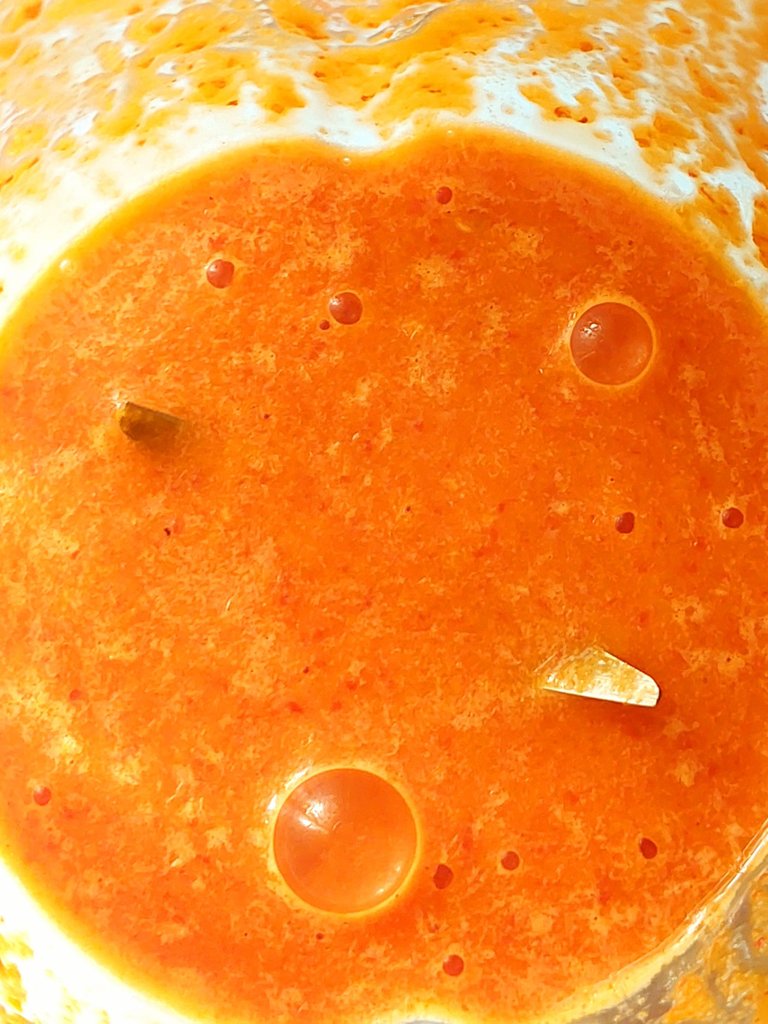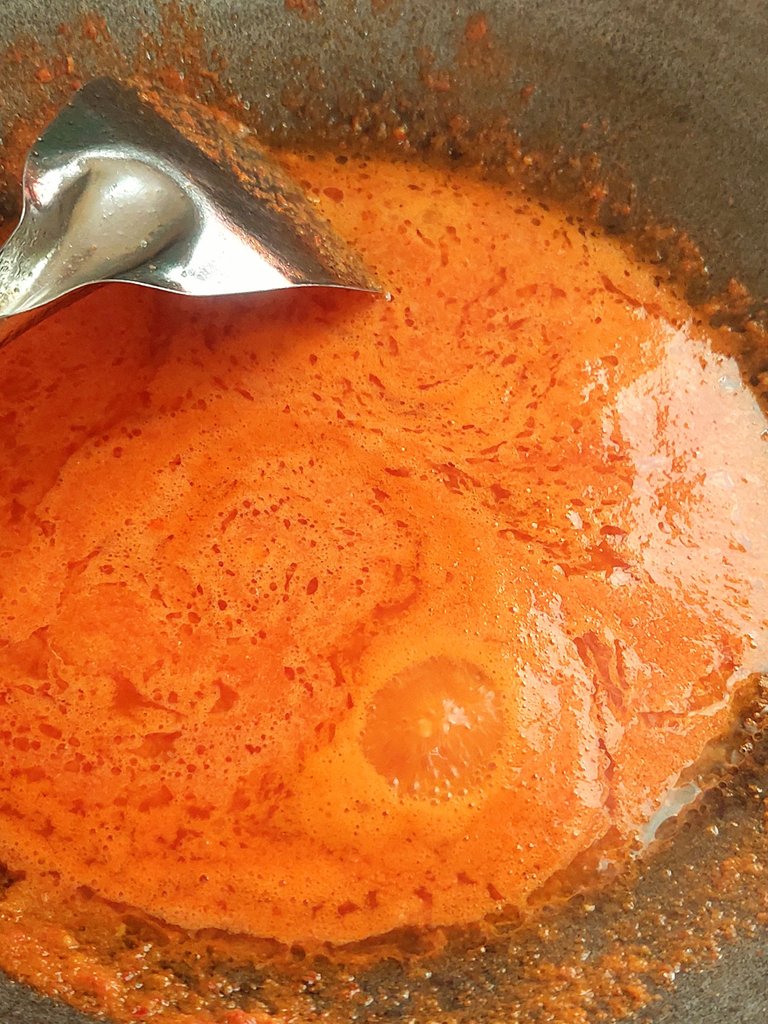 ---
Step 3
Add the chayote shoots, then add the mushrooms, stir and stir-fry a little until half cooked.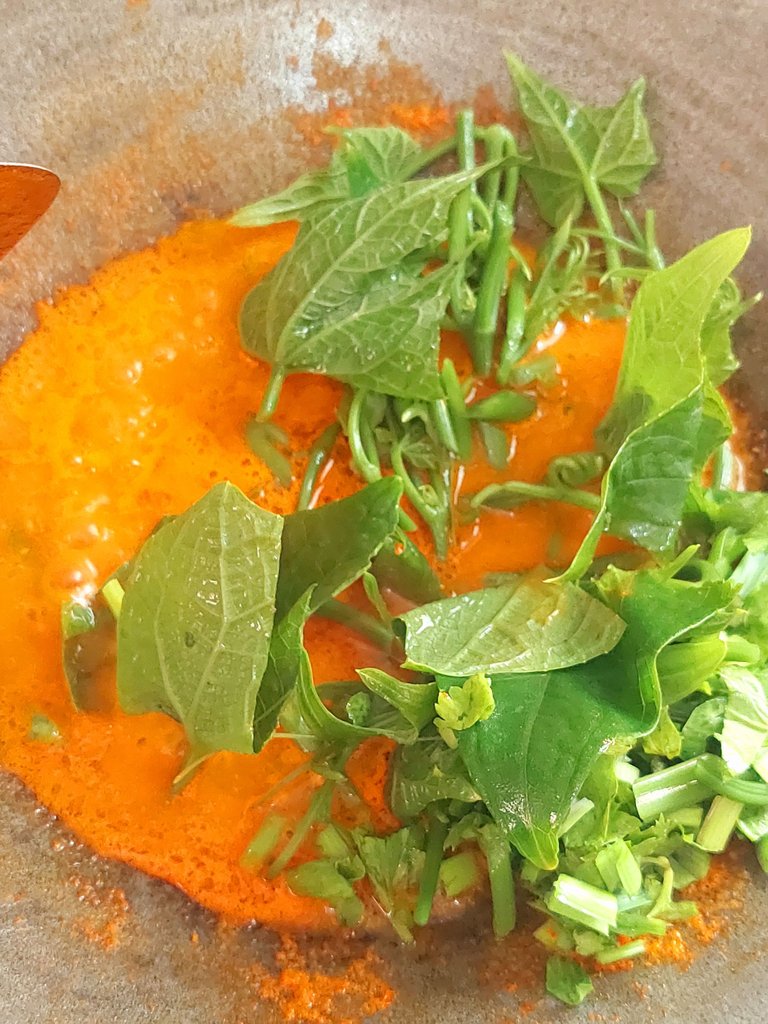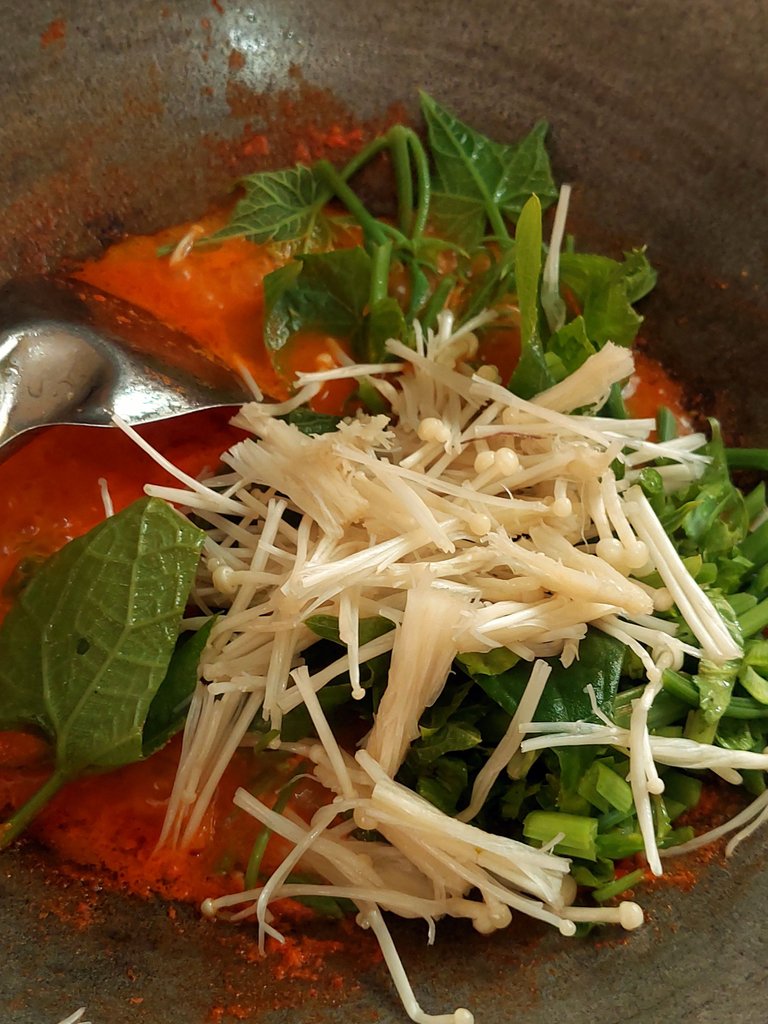 ---
Step 4
Add a little water, then add instant noodle seasoning or a teaspoon of salt.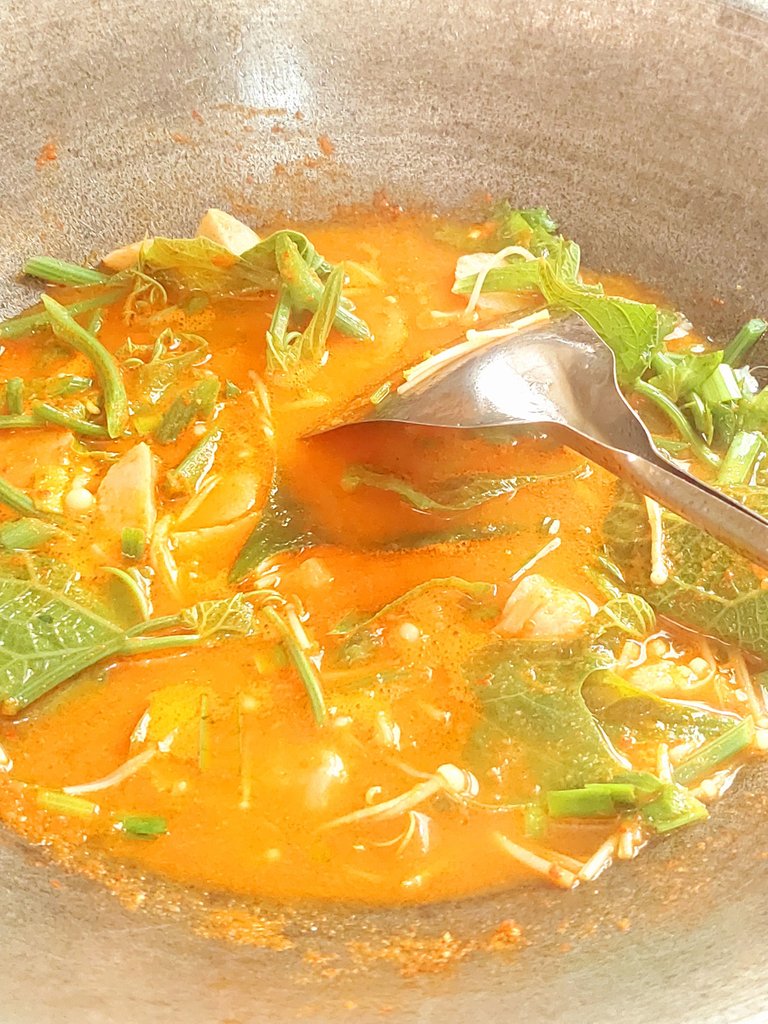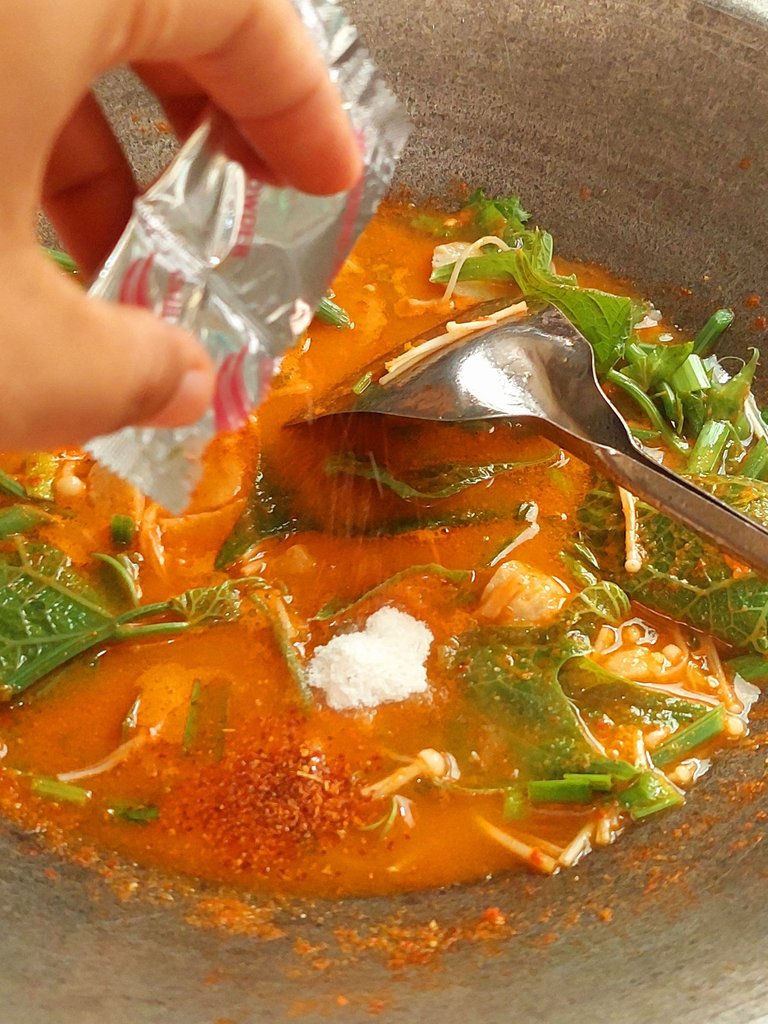 ---
Step 5
Cook until it boils and then add the noodles, don't forget to add the meatball pieces and stir until the noodles are cooked.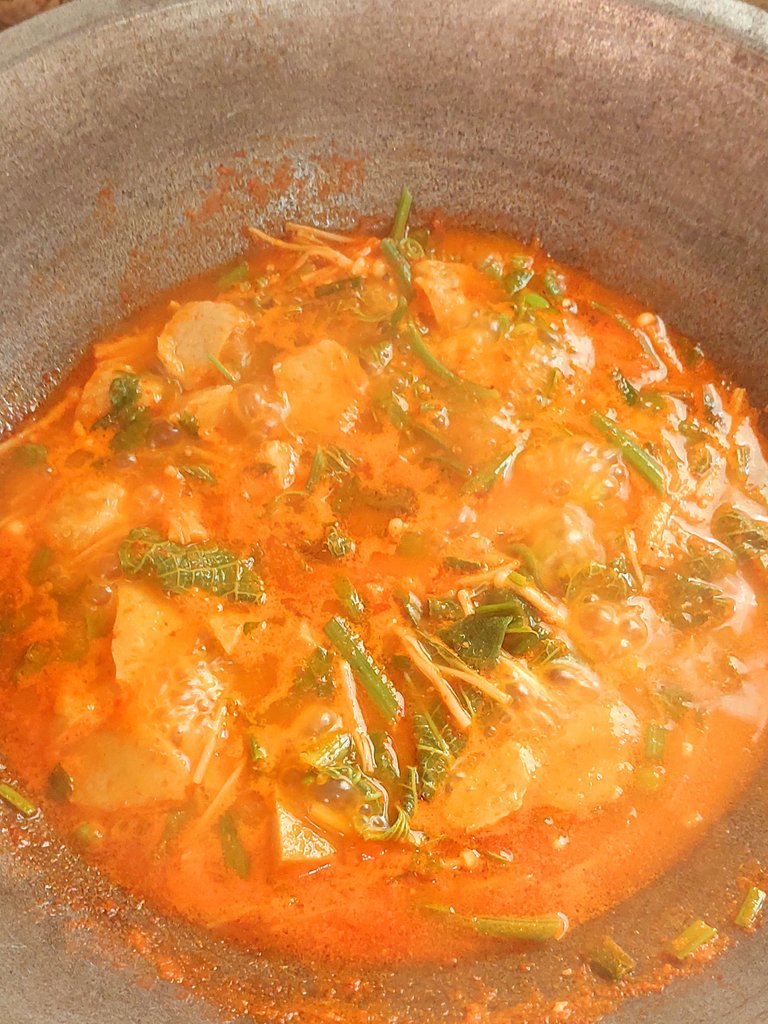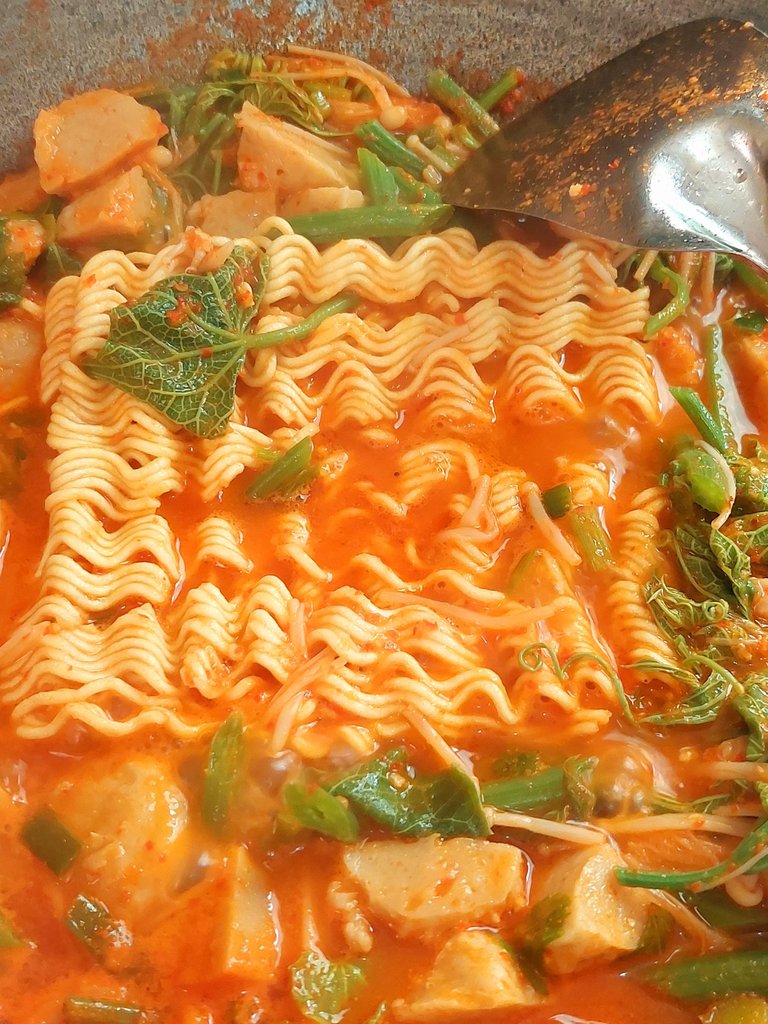 ---
---
---
Results
Siamese pumpkin shoot vegetable noodles are ready to be enjoyed, serve at your convenience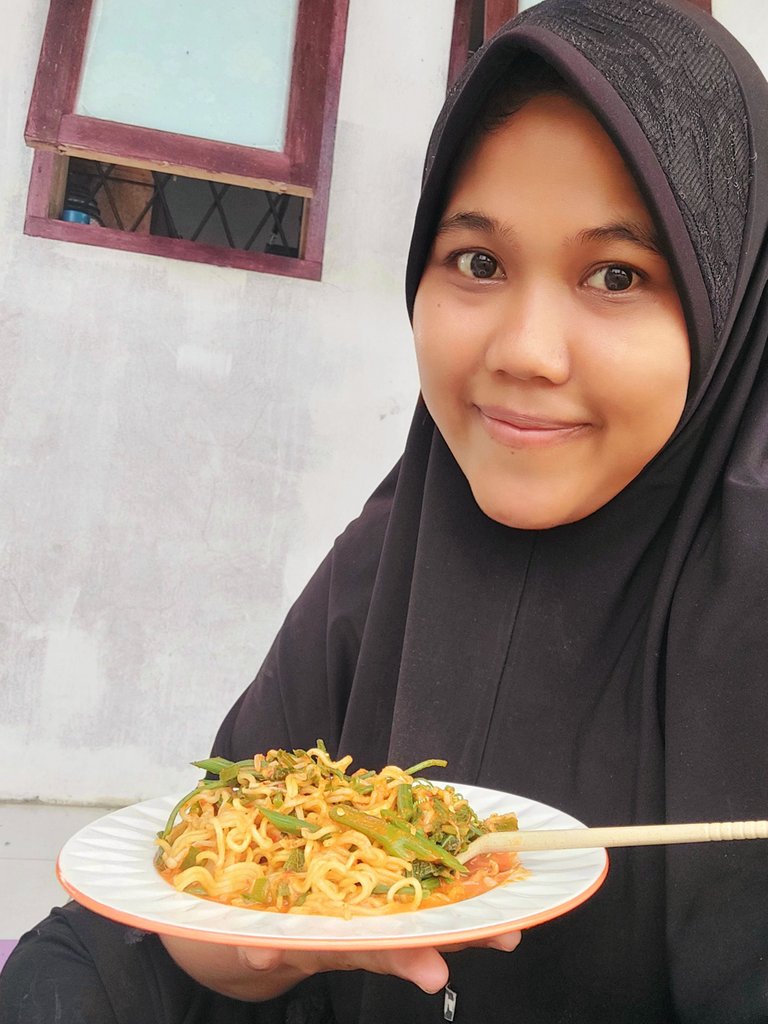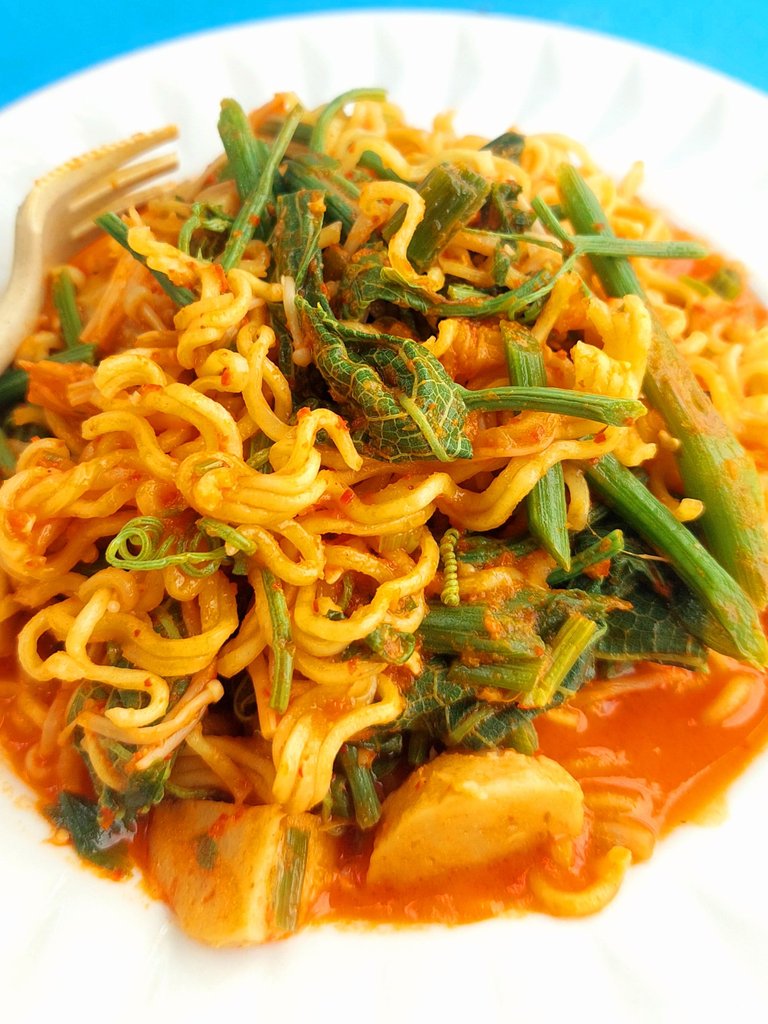 ---
Serve this delicious noodle during the rainy or cold season, the natural freshness of the vegetables and the savory taste is very tempting. You know this is my favorite food, in my opinion for those of you who are on a diet this is perfect because it is combined with vegetables. It's just that pay attention to the composition, and surely it would be better to serve this as a menu when relaxing with family.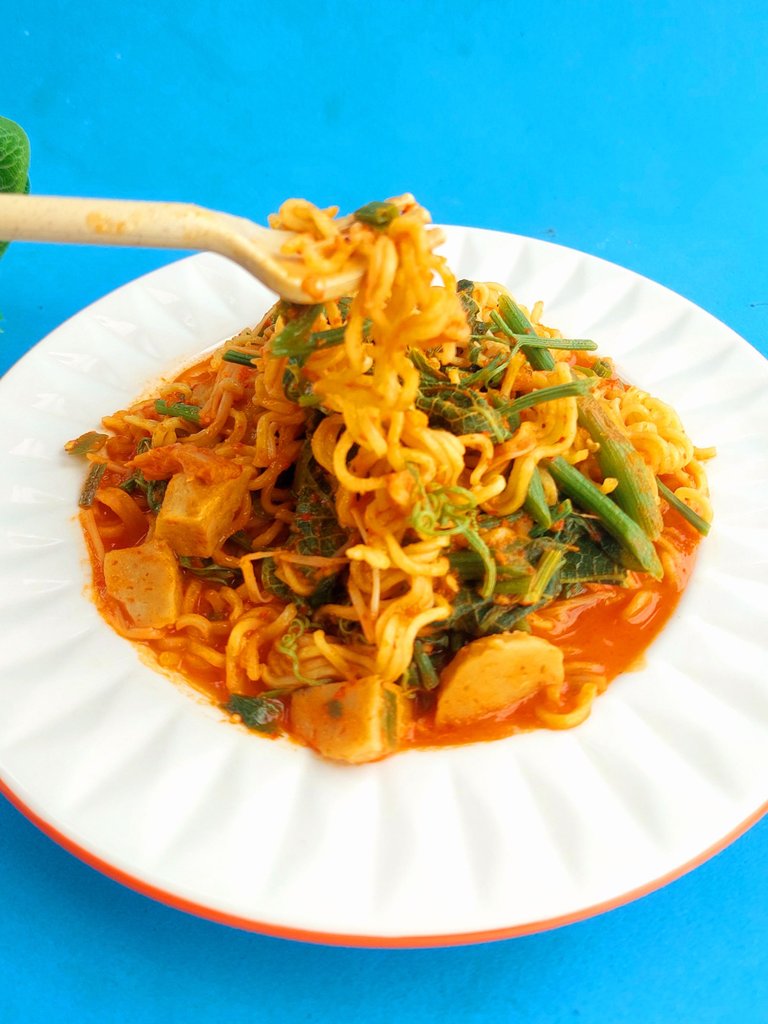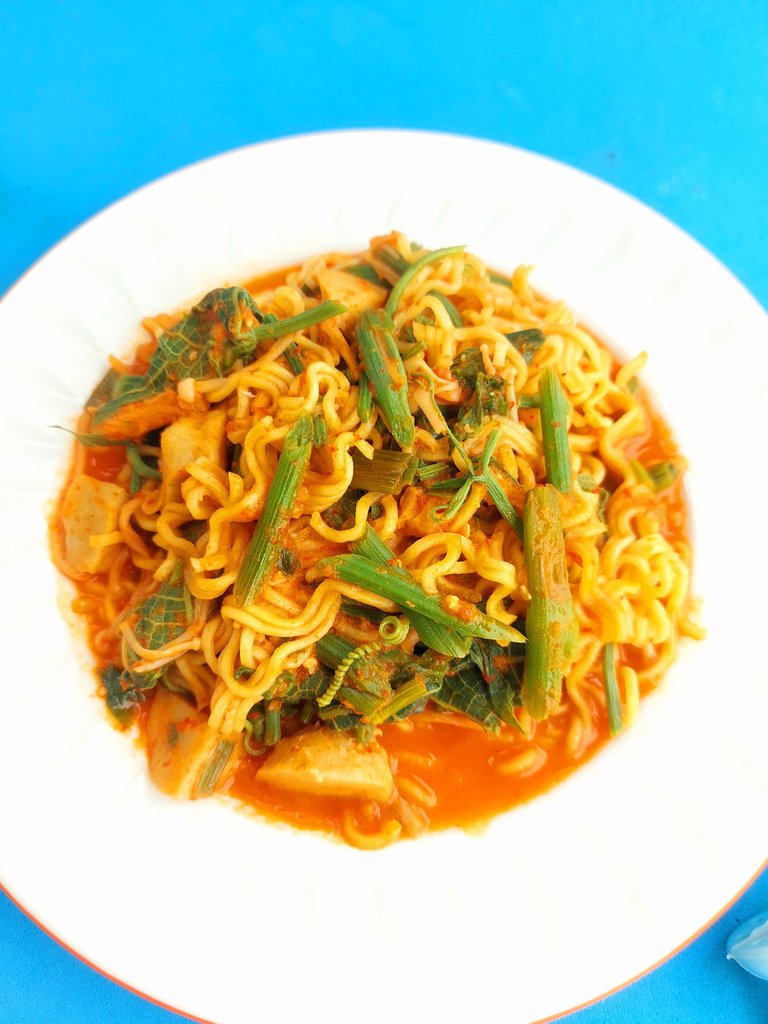 ---
---
---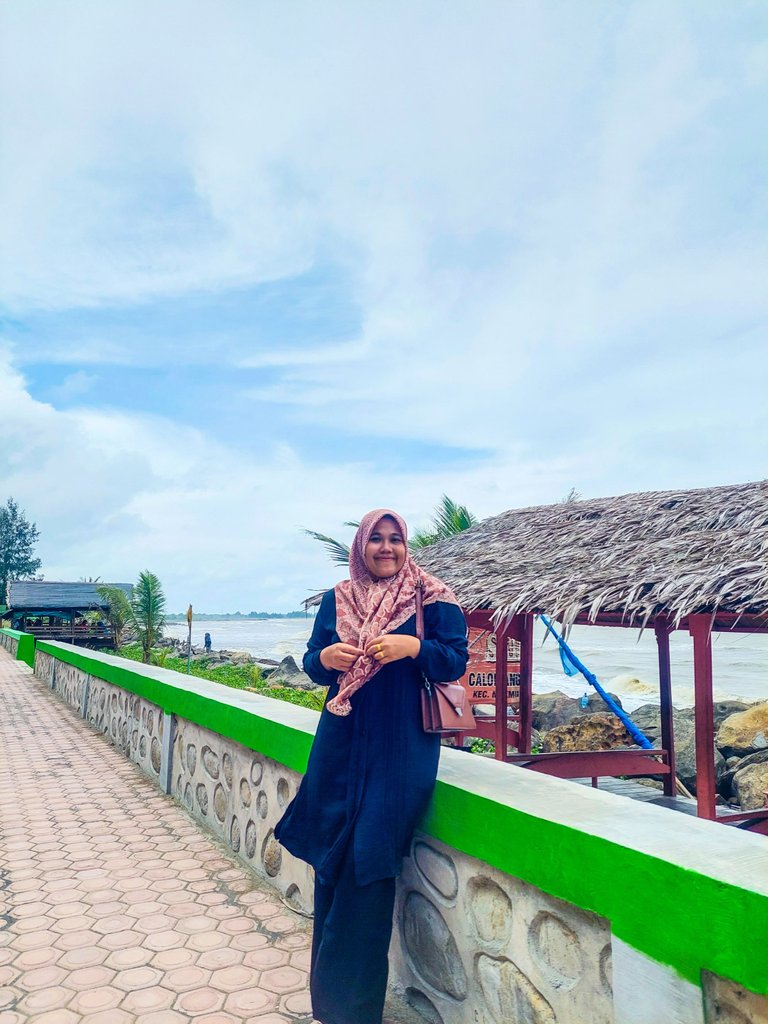 About The Author
A woman, firm and stubborn who is called "Nurul", born in July 1993, comes from Indonesia, Aceh province. My daily activity is work.
Besides working, I have several hobbies, namely reading, writing, cooking, gardening, making crafts, and traveling. From this hobby of mine, I will develop some inspiring content for all of you. I am also very happy to discuss positive new things with all of you.
---
---
---
Hi Readers and Hivers, Thank you for reading and visiting my posts which are 100% copyrighted by myself, my own content, writings and photos, taken with the Samsung Galaxy A72 Smartphone.
See you in the next post
---
---
---
---
---