Excursion to the top pillars of Mahasthangarh
---
---
TRAVELING PHOTOGRAPHY
---
---
Hello friends hope you all are well. I wrote a travelogue about Mahasthangarh among you earlier. Today I will show you the top pillar of Mahasthangarh. I will present to you the travel stories and pictures of some of the pillars that I visited.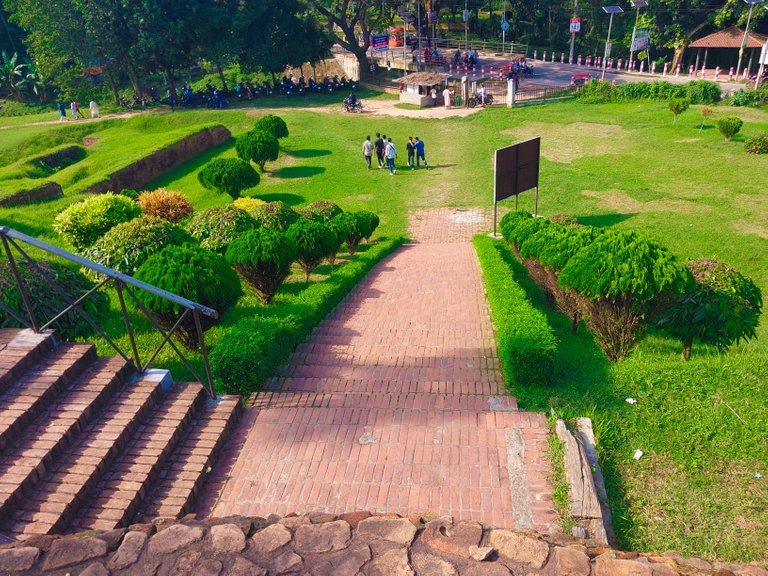 Every person has to pay 30 rupees to enter inside. We entered and climbed the stairs. A picture standing above shows many more people here. These pillars are very clean. When I came to Mahasthangarh last 5 years I never saw so much cleanliness. Because at present the government of our country has taken a very good initiative towards Mahasthangarh and has maintained cleanliness.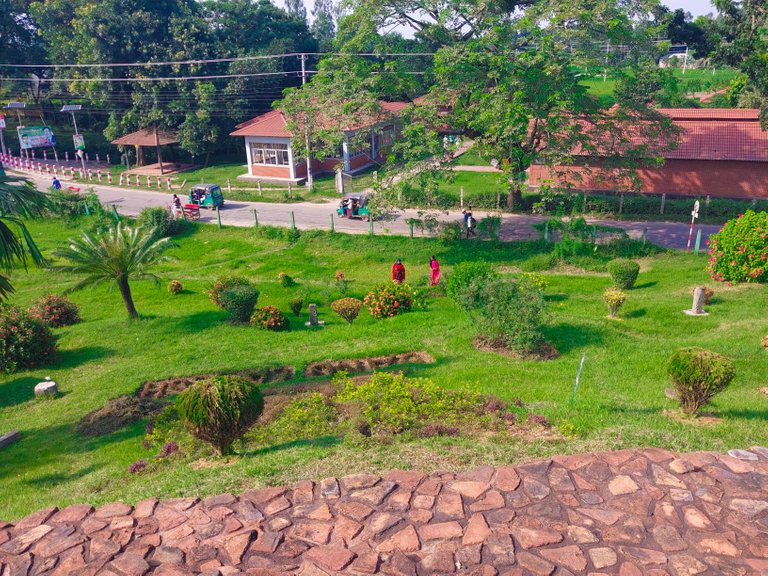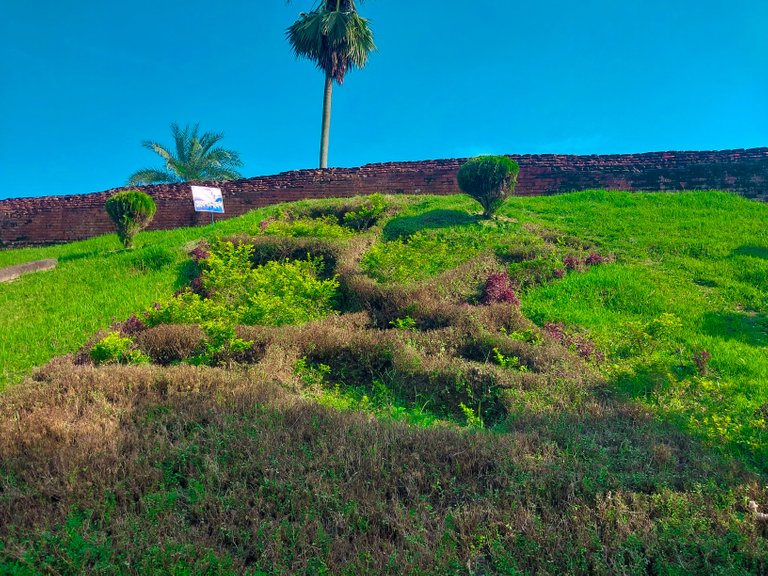 If you look from above, you will see that there is a very beautiful garden next to it. Where people are busy with photo session in the garden. There were mostly flowering plants in the garden. That will attract attention from a distance and make people want to come inside.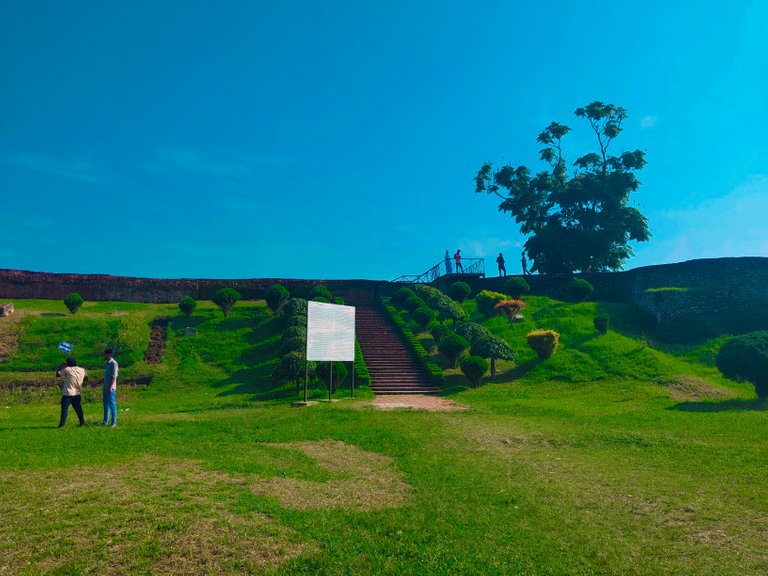 The top pillar looks very beautiful from below. Ahead is a large empty field covered with green grass. Where people can spend their time very well. We were standing here for a while watching the people move. There is always a crowd here.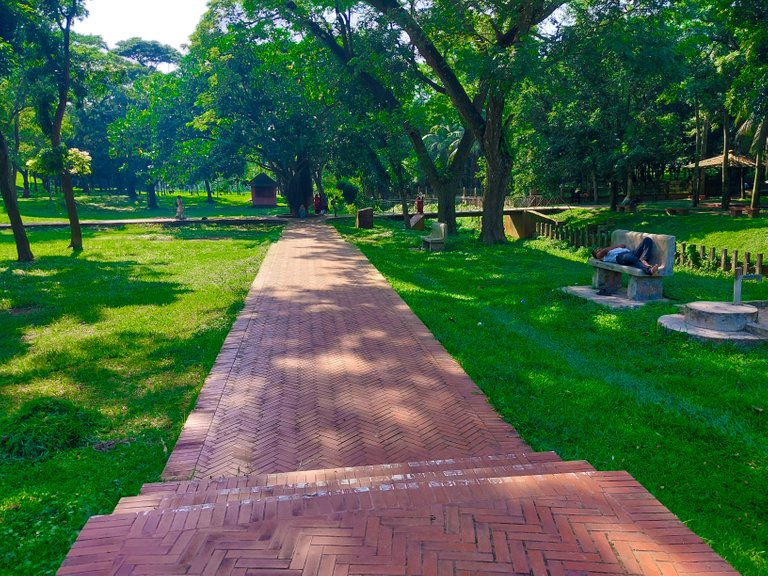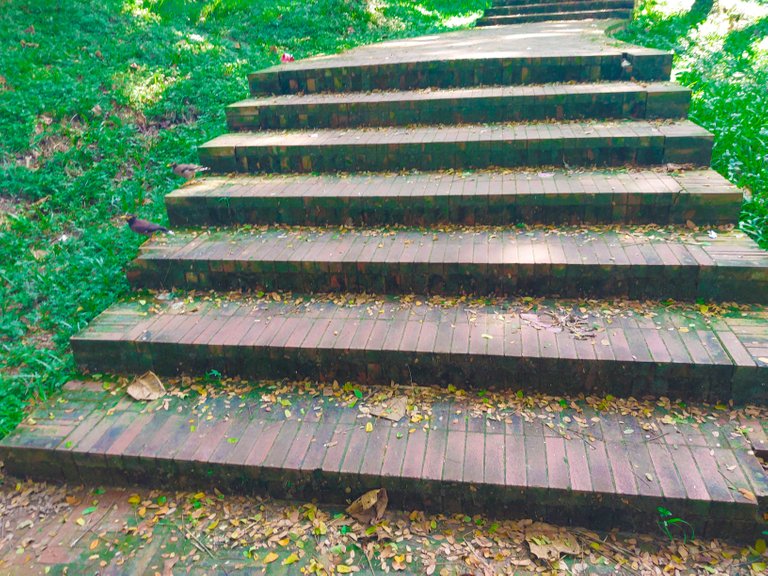 Inside there are very nice roads and stairs for people to move around. You can follow this road to the upper pillar and there is no charge to get there. Because first we paid the ticket and entered inside.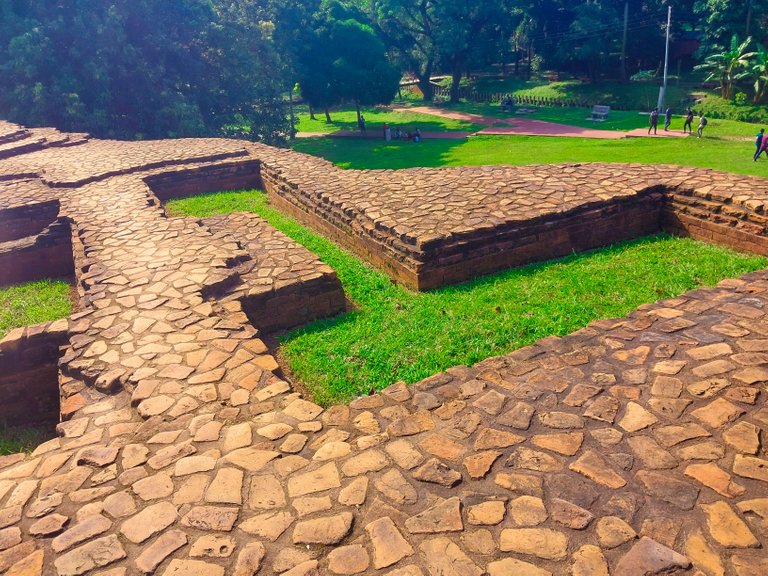 The pillar looks very beautiful from above. These pillars were built during the reign of King Parasurama. There are many books on history about Mahasthangarh in our Bogra city. If you want, you can read the books online.
Several times I have written travel to you about Mastan Garh. This is the first time I have seen the tour of this pillar. Forgive me for mistakes and you can visit Mahasthangarh if you want. Mahasthangarh is located in Bogra district of Bangladesh. It is a historical pillar and a place that everyone in the world knows or knows.
---
---