Bengali Recipe: Beef Curry with potatoes.
Bengali Recipe:
Beef Curry with potatoes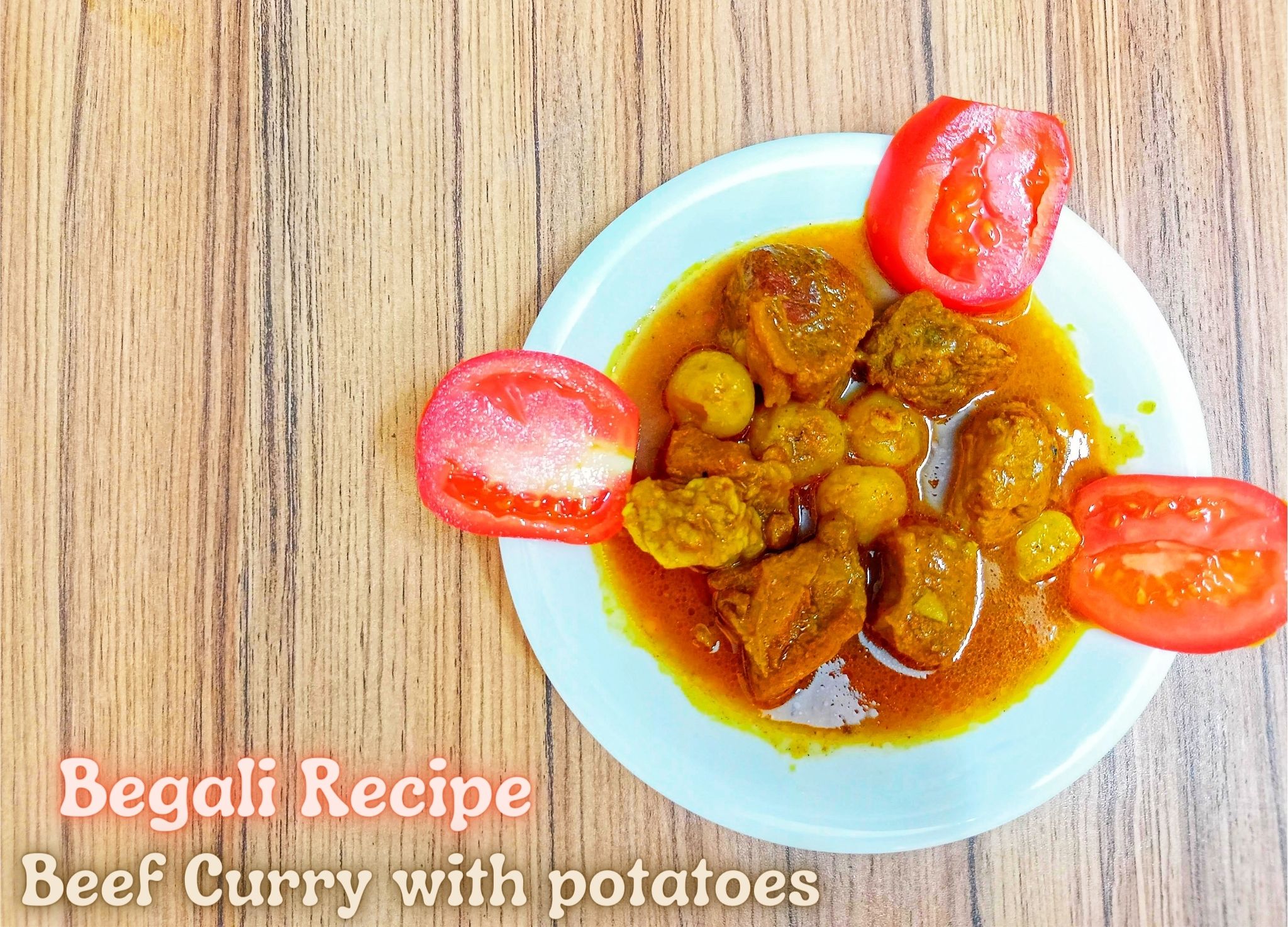 Hello food Lover's. Hopefully all are well and in sound health. Today I come back with another Bengali Recipe. You know I am Muslim in Religious, we really love to eat Beef. Our country has been witnessing an increase in commodity prices since last year, the price of every food item has doubled. Beef, which was 500 taka per kg, had to be bought at 800 taka yesterday. Due to this increased price of goods, we have to eat very hard to provide our family expenses. Still we are trying our best to feed the family nutritious food.
Let's say yesterday my husband bought beef for us and cooked it with potatoes. I will show the meat cooked in Bengali style, Let's see today's recipe.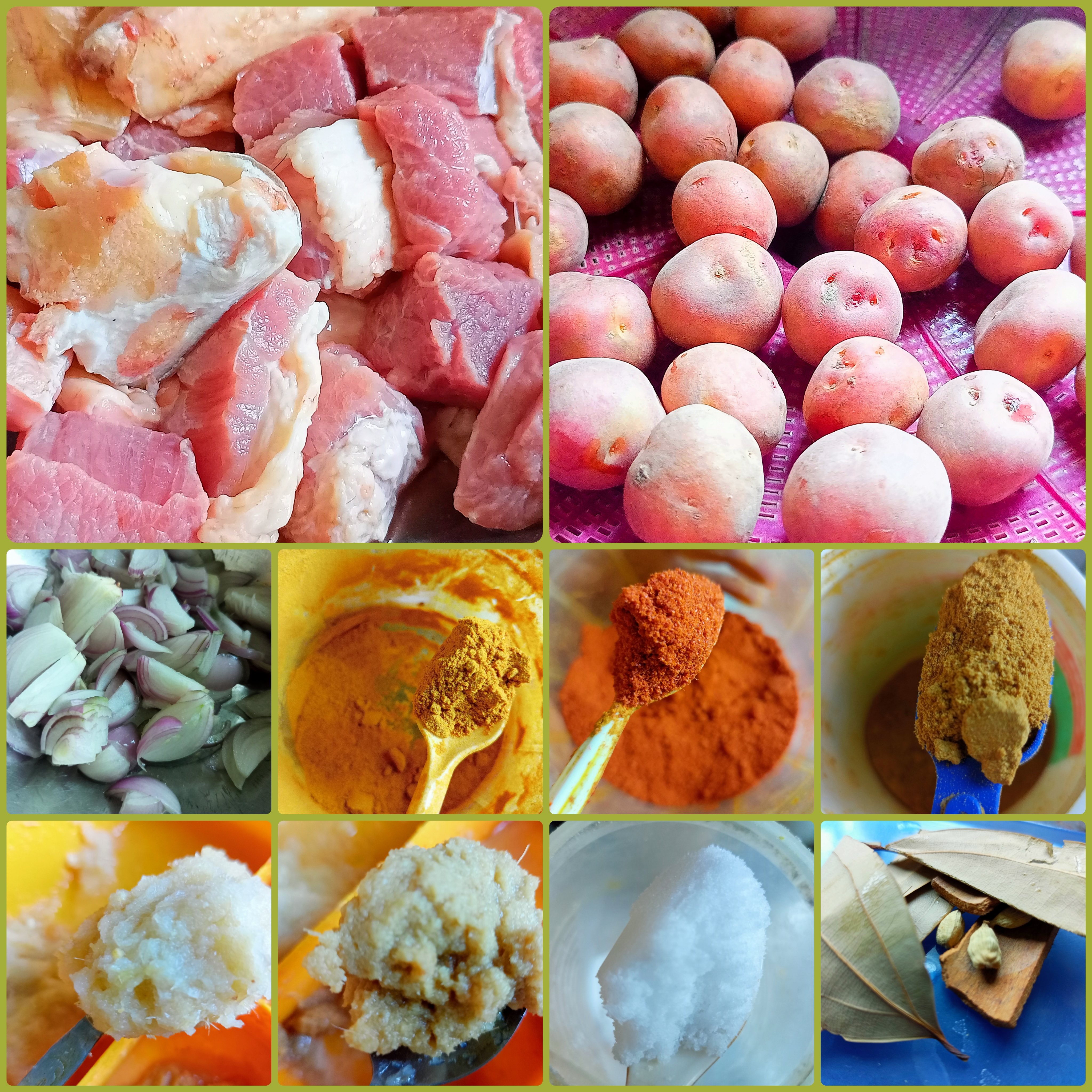 Beef- 1kg
Potato - 200 gm
Onion chop - One cup
Chili powder - 2 spoon
Turmeric powder - 2 spoon
Cumin powder - 2 spoon
Salt - on taste
Soyabean oil - As needed
Garlic paste - 1 Spoon
Zinger paste - 1 spoon
Cinnamon - 4 pcs
Cardamom - 5 pcs
Bay leaf - 3 pcs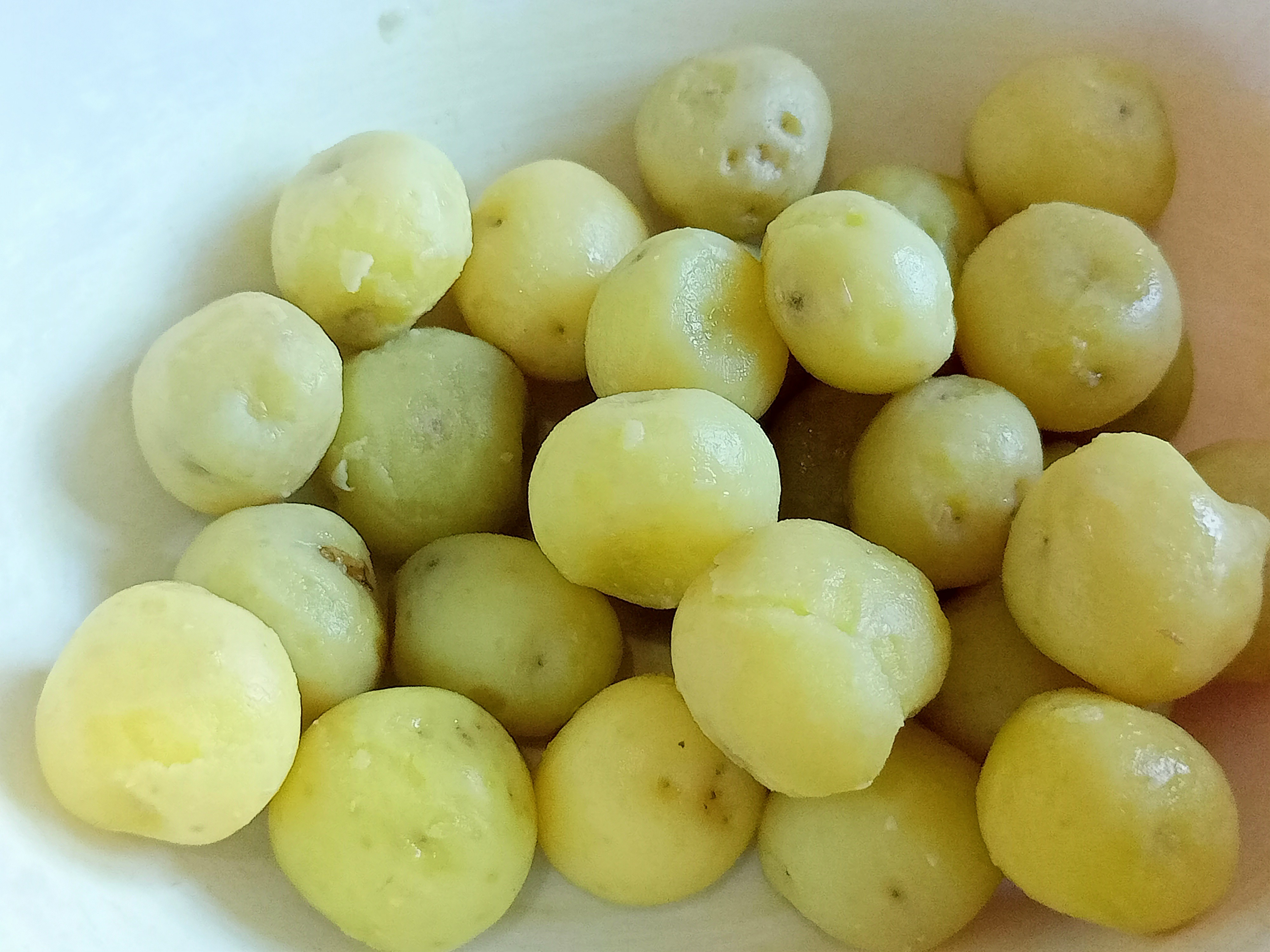 Firstly I boiled the potatoes with some water for 15 minutes. Then peel the potato and put it in a bowl.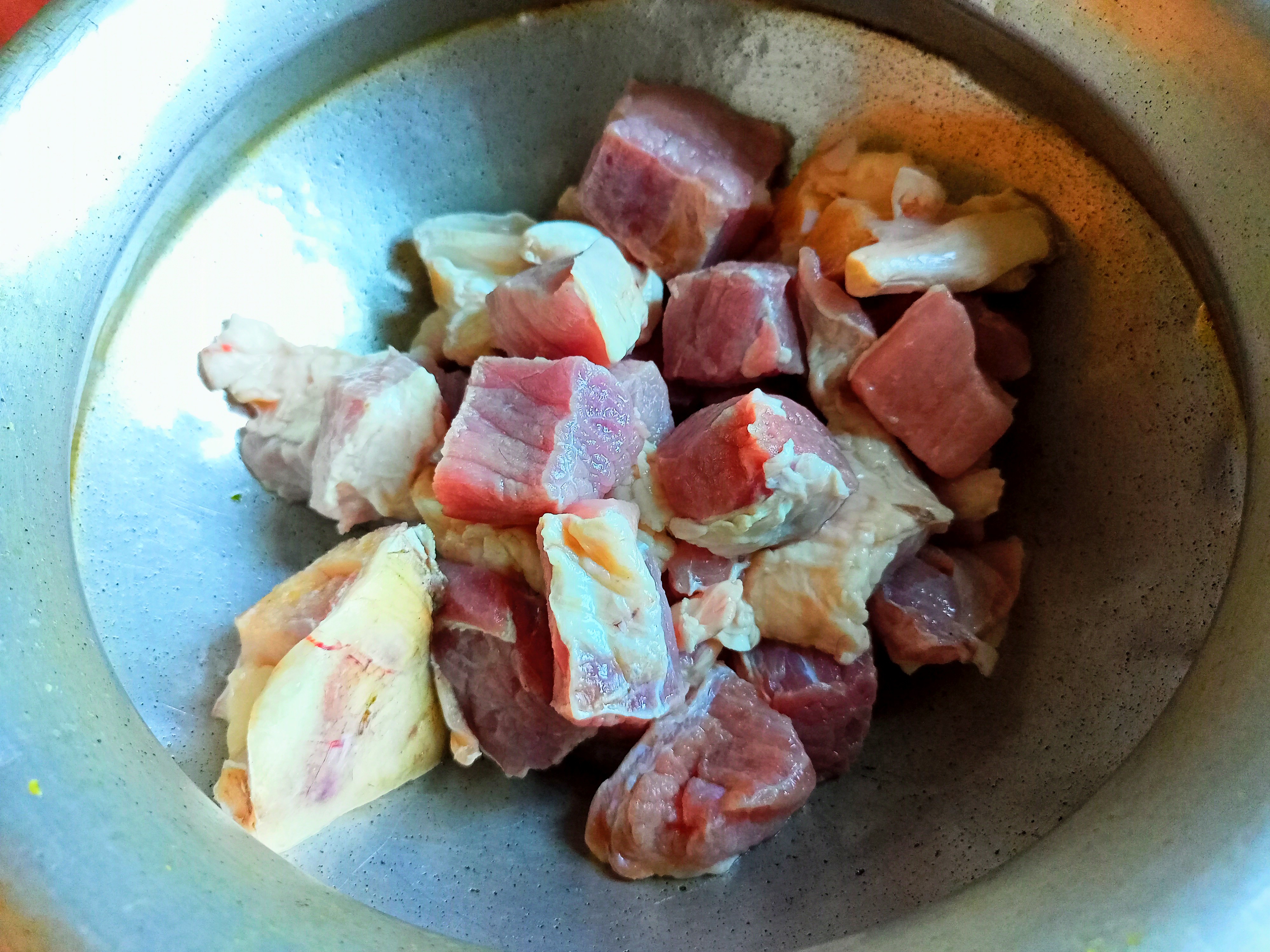 I decided to marinate the meat with spices and cook it. So first I took the meat in a bowl.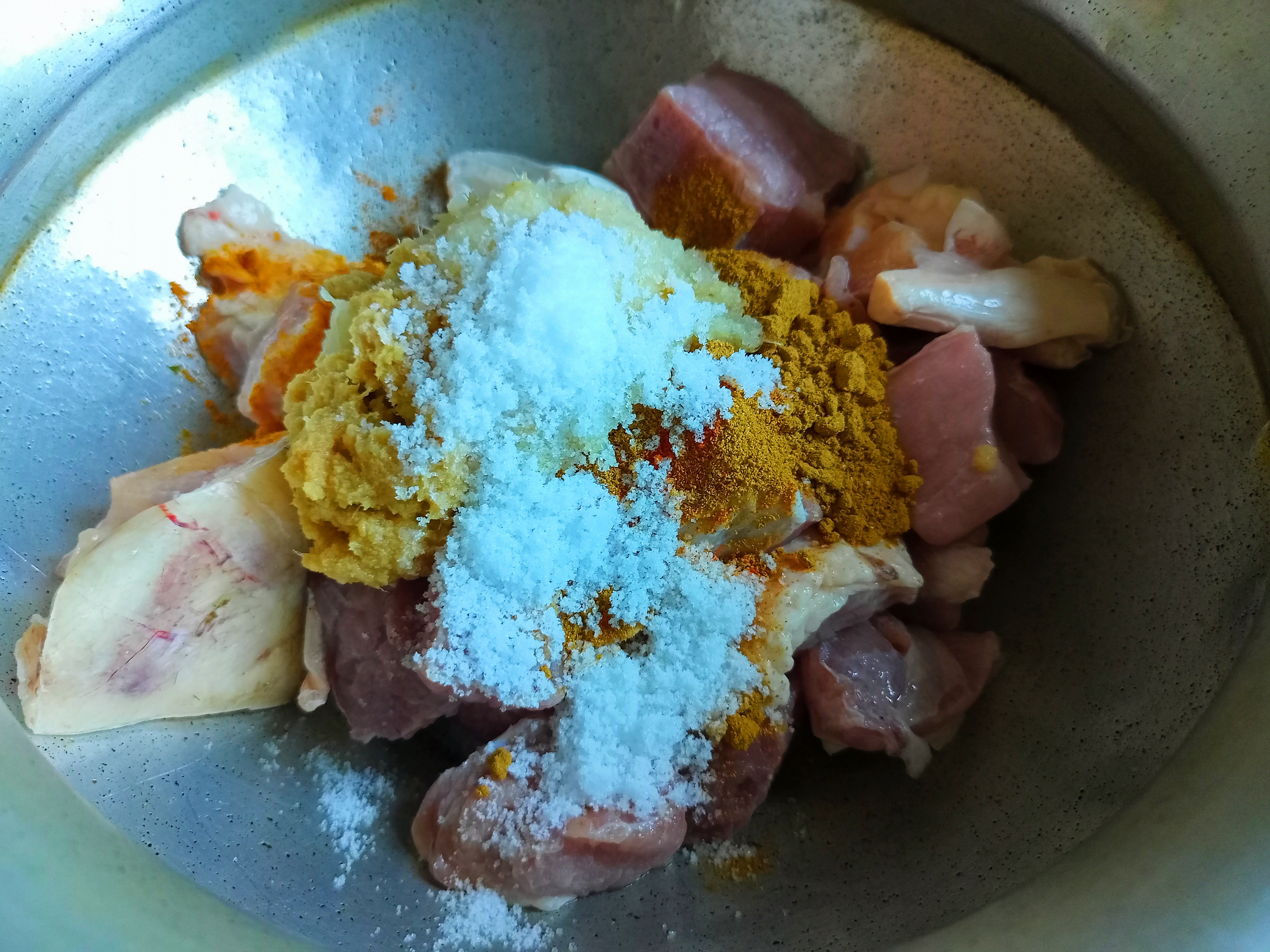 Now add turmeric powder, chili powder, garlic powder, cumin powder, ginger paste and salt to the meat one by one.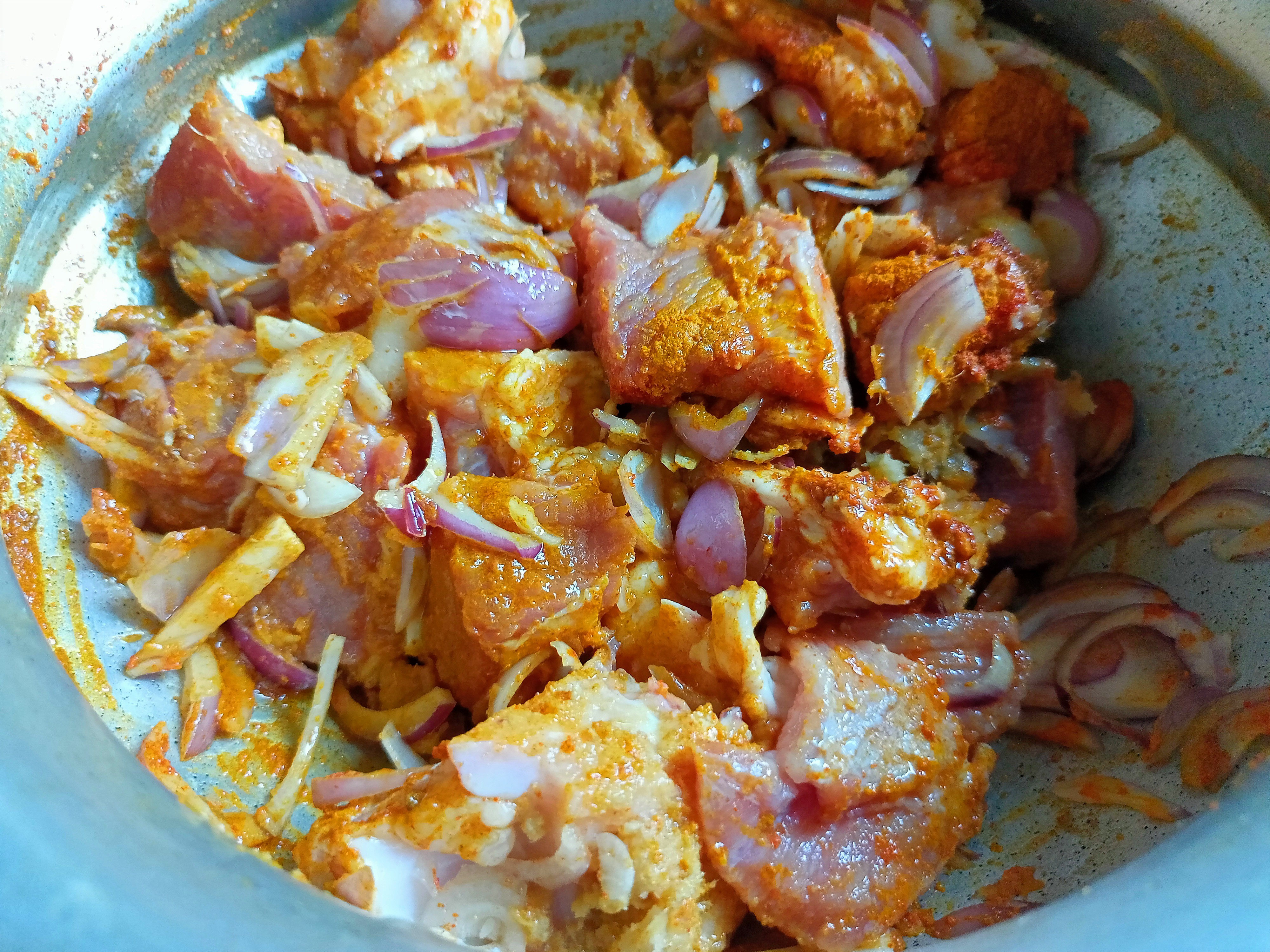 Now I added some water and Onion chop. Then mixed them properly.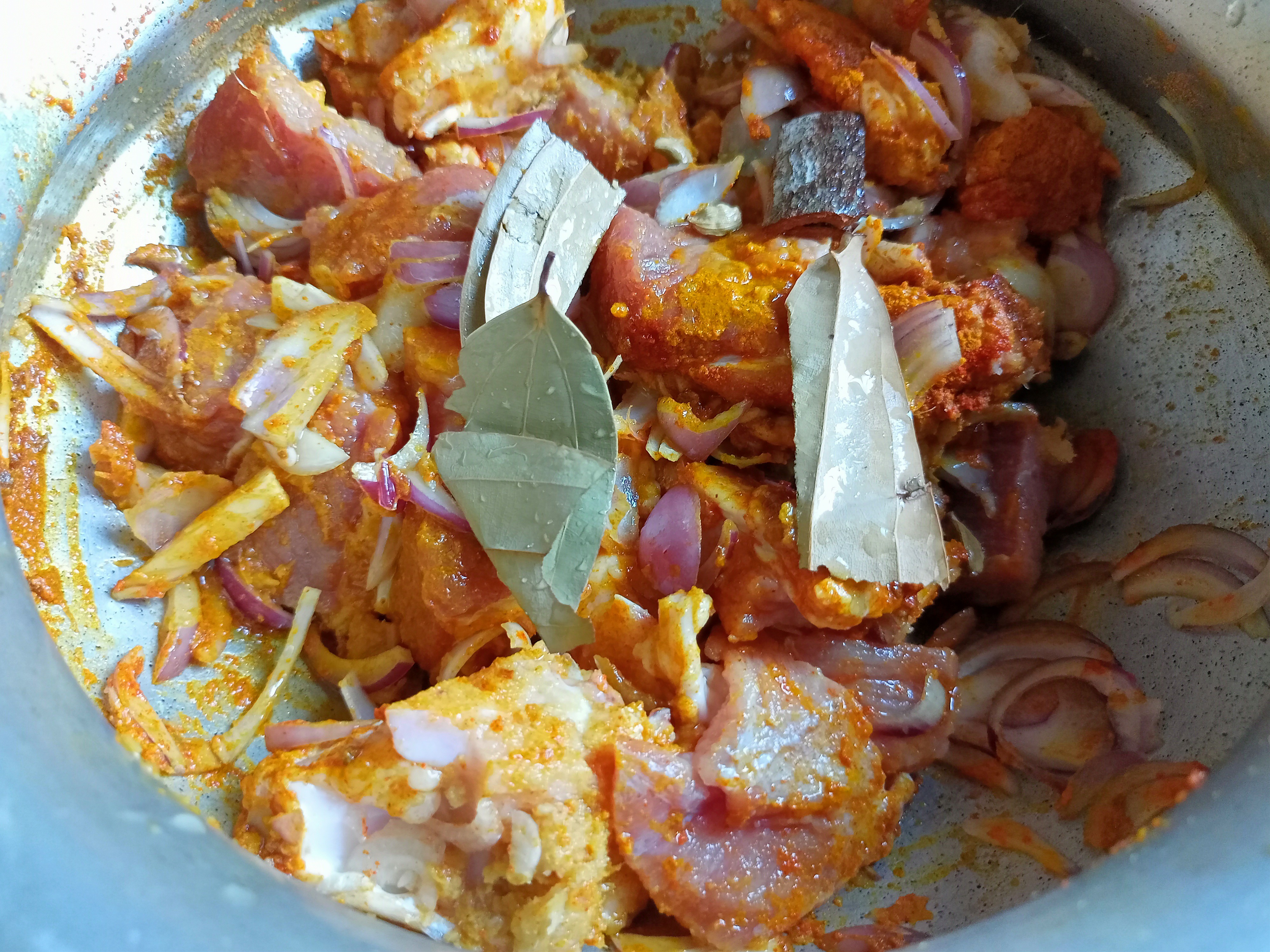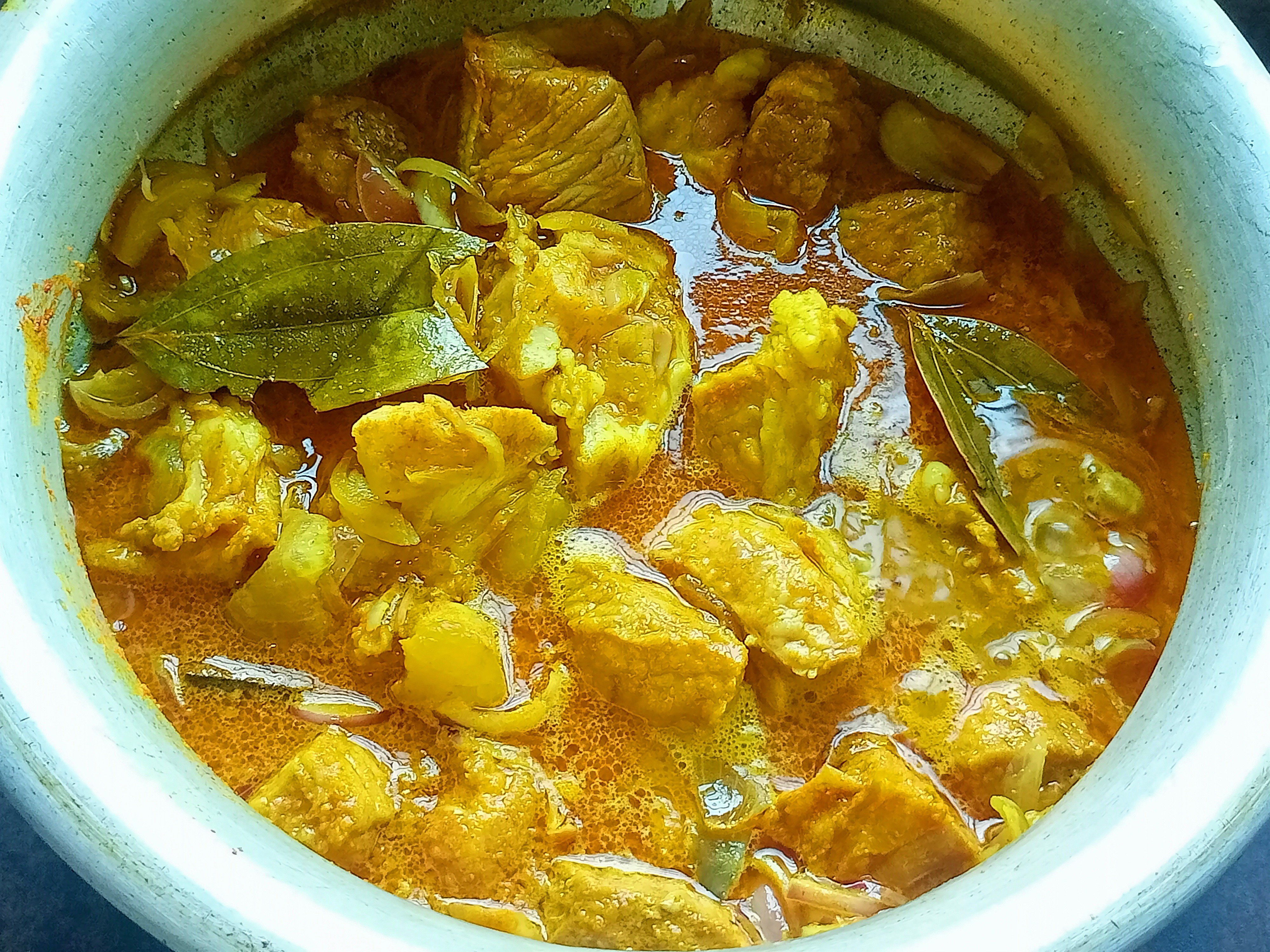 Now I added Garam masala and give some broth. Now I put the pot on oven for cooking.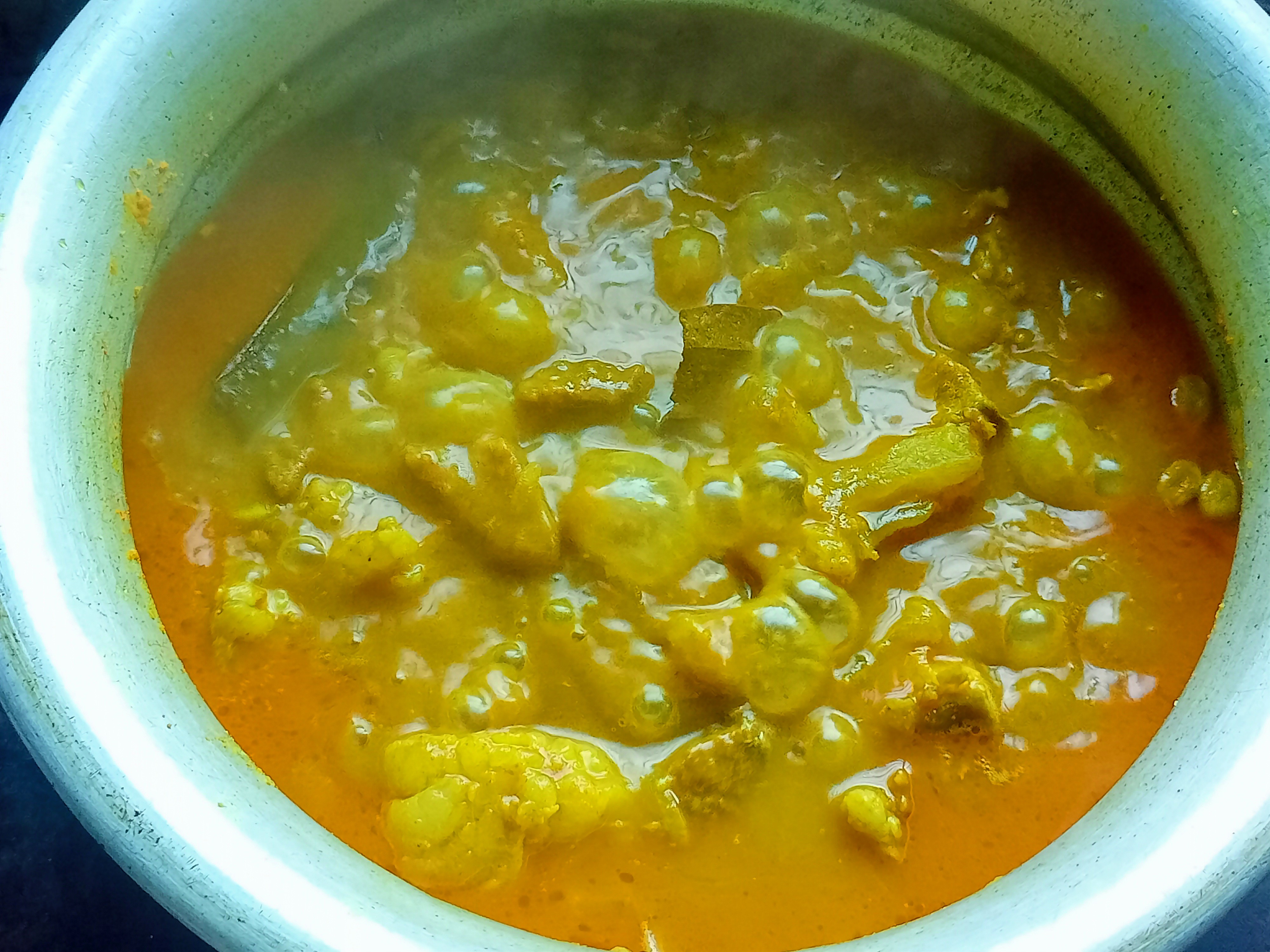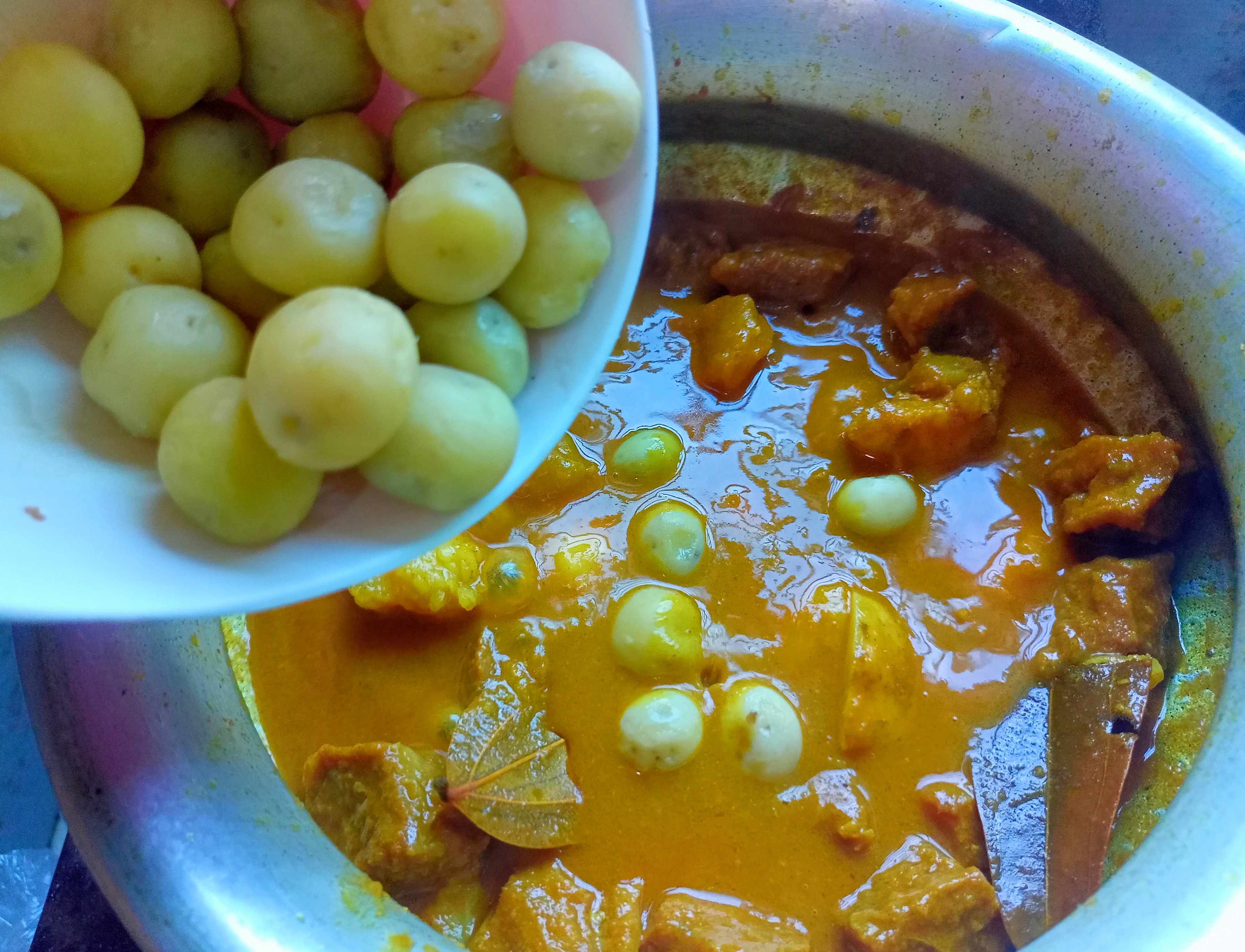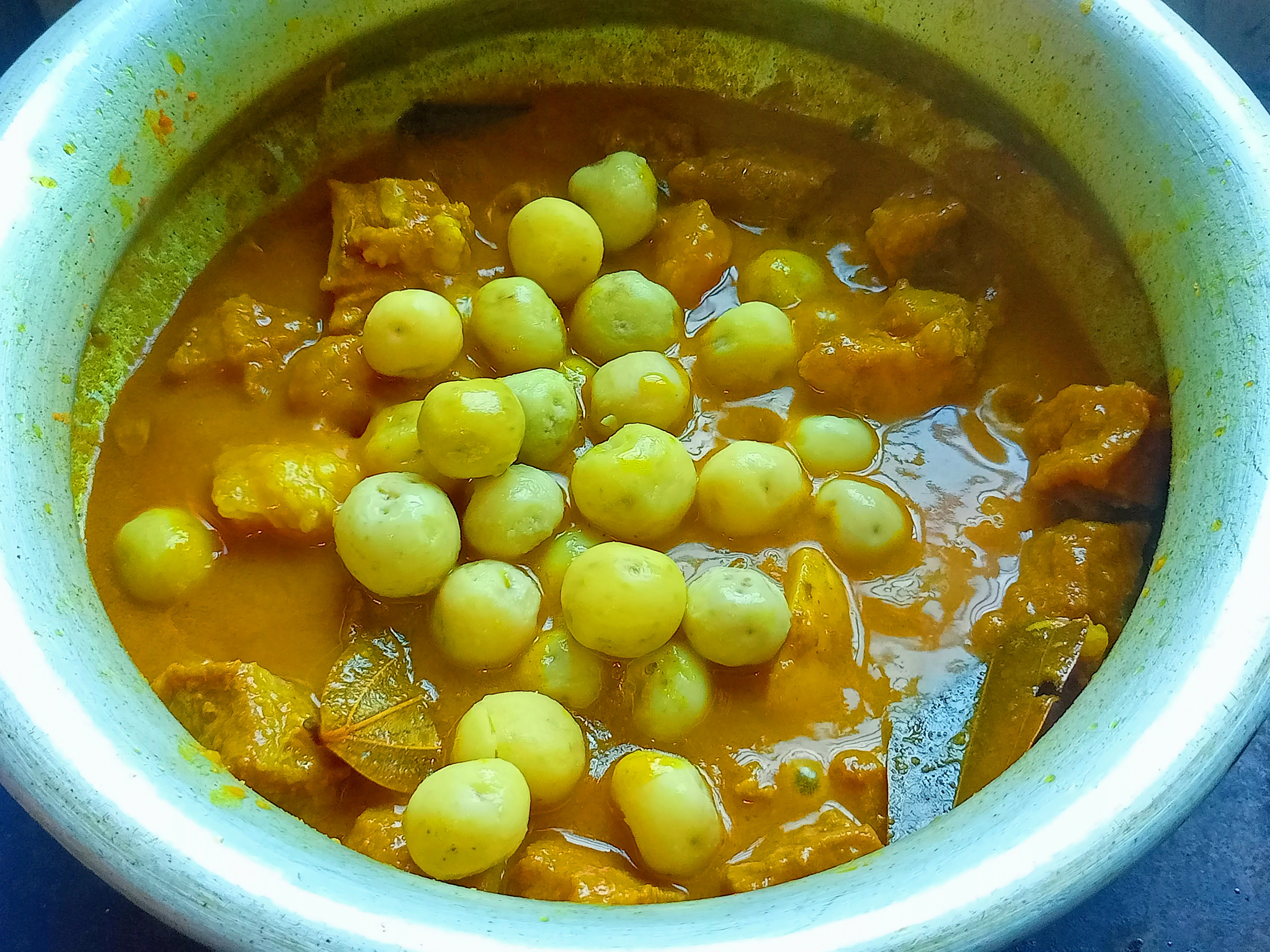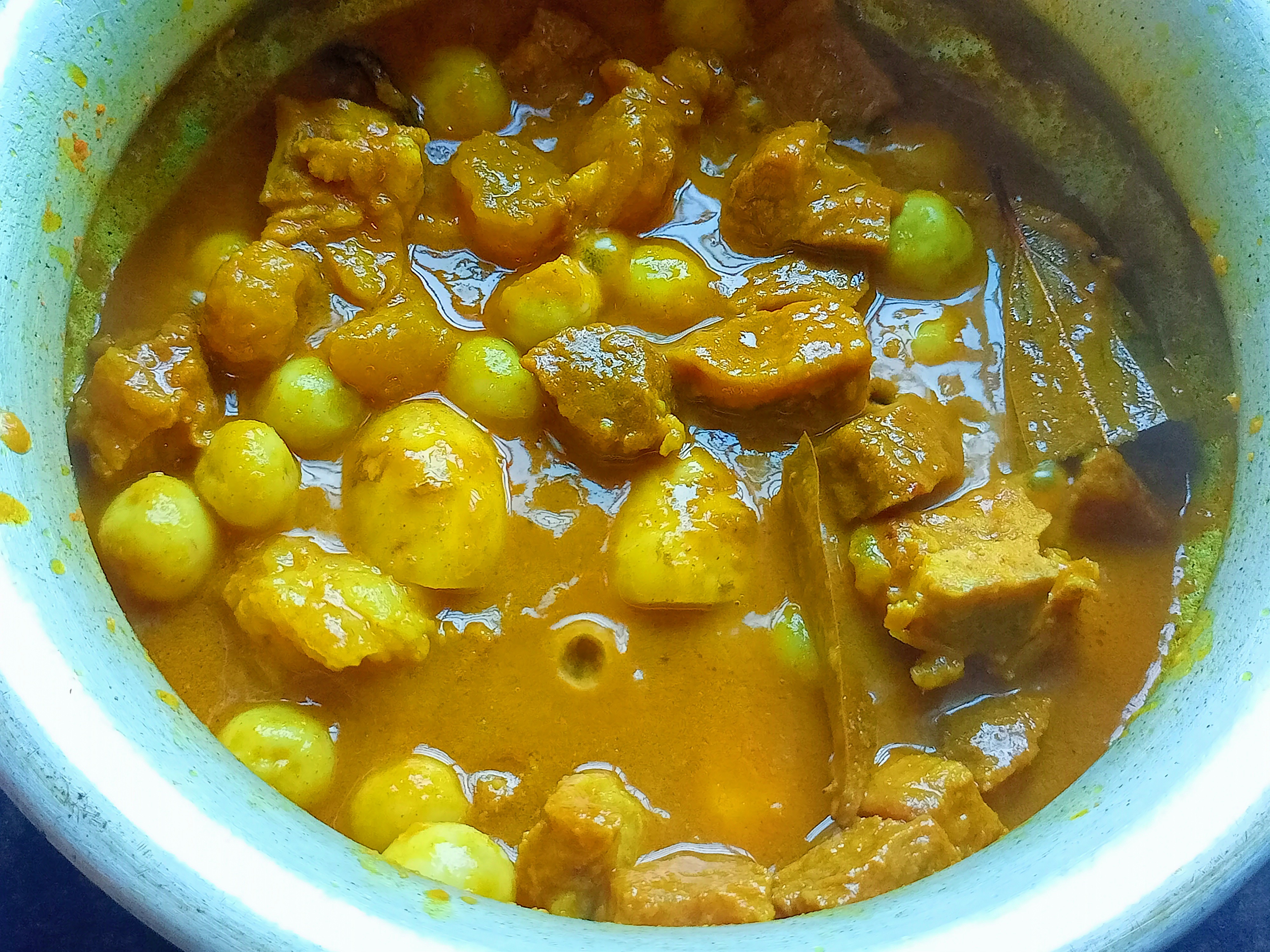 After twinty minutes cooking i give the boiled potatoes.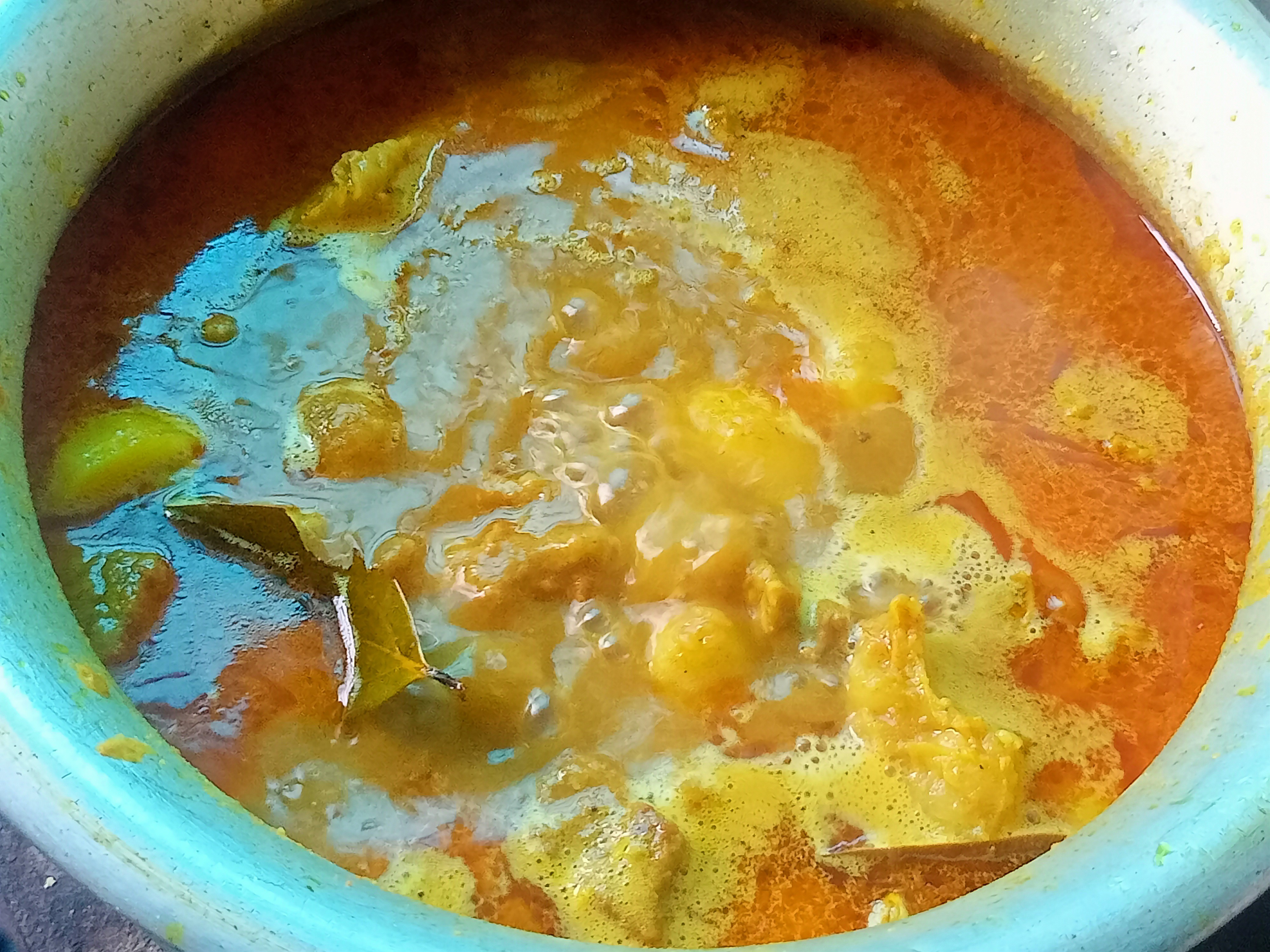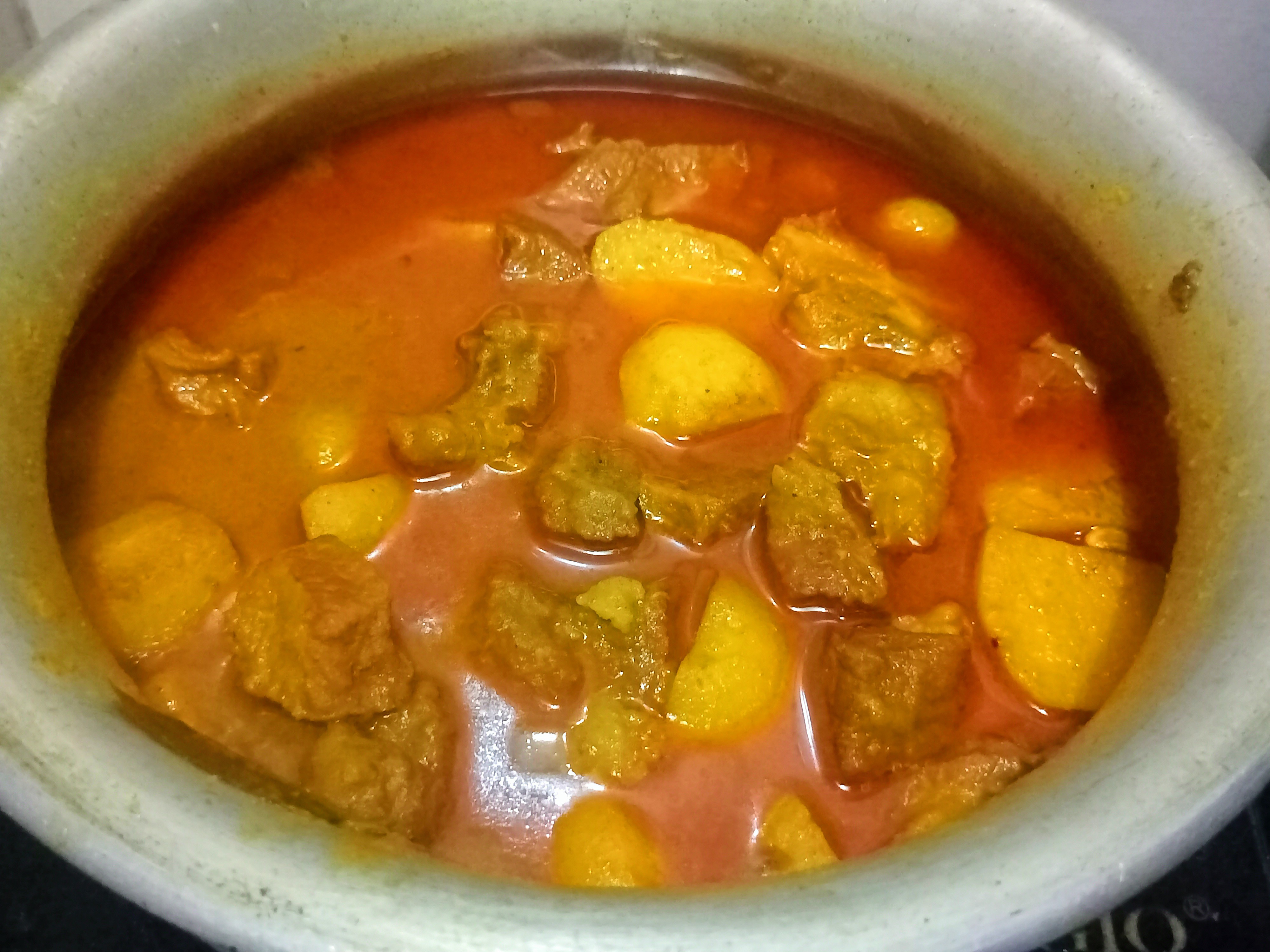 Now again I give some broth and cooked for twinty minutes. When the broth has dried up and turned off the stove, our beef curry is ready. Now it's time to serve.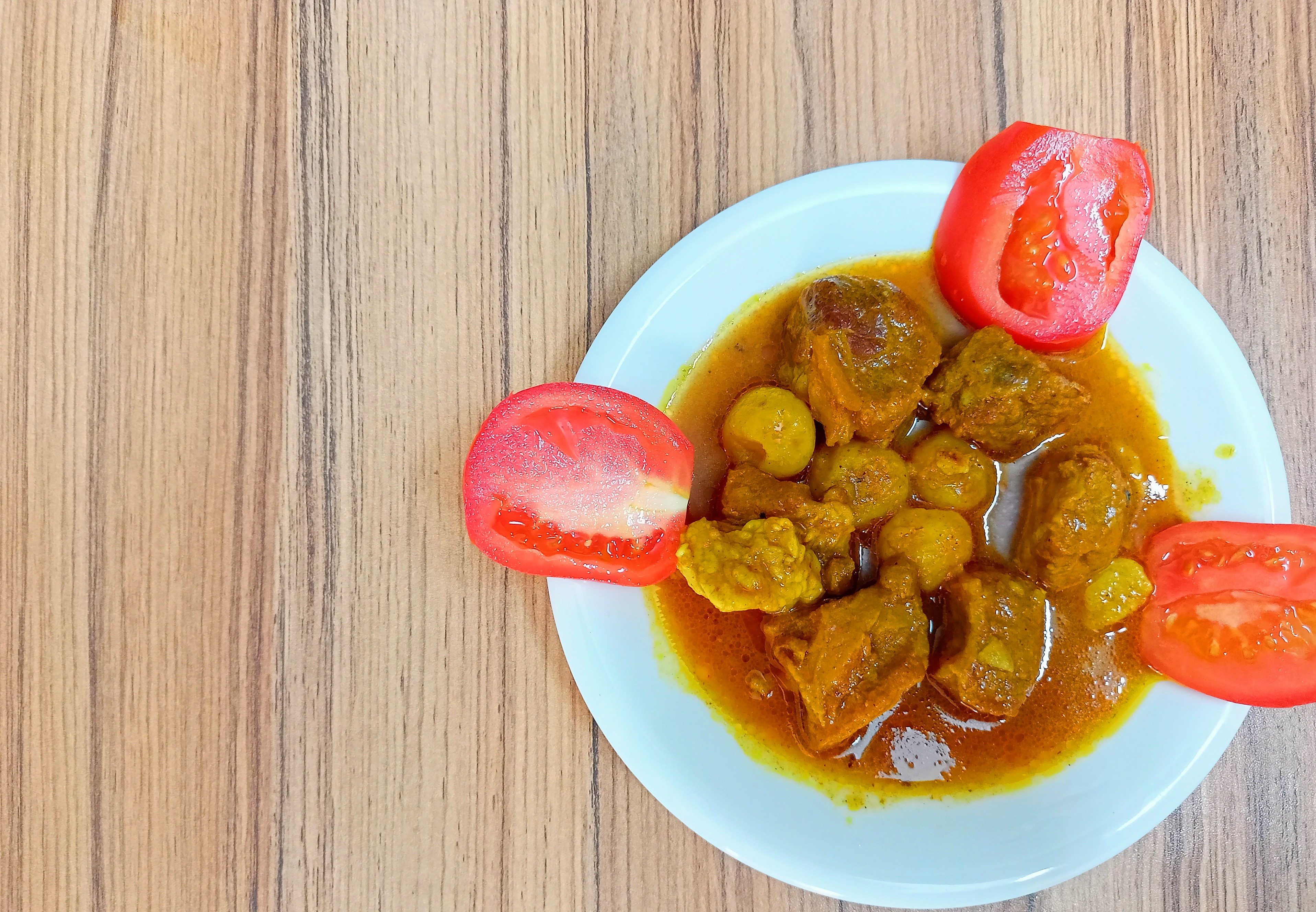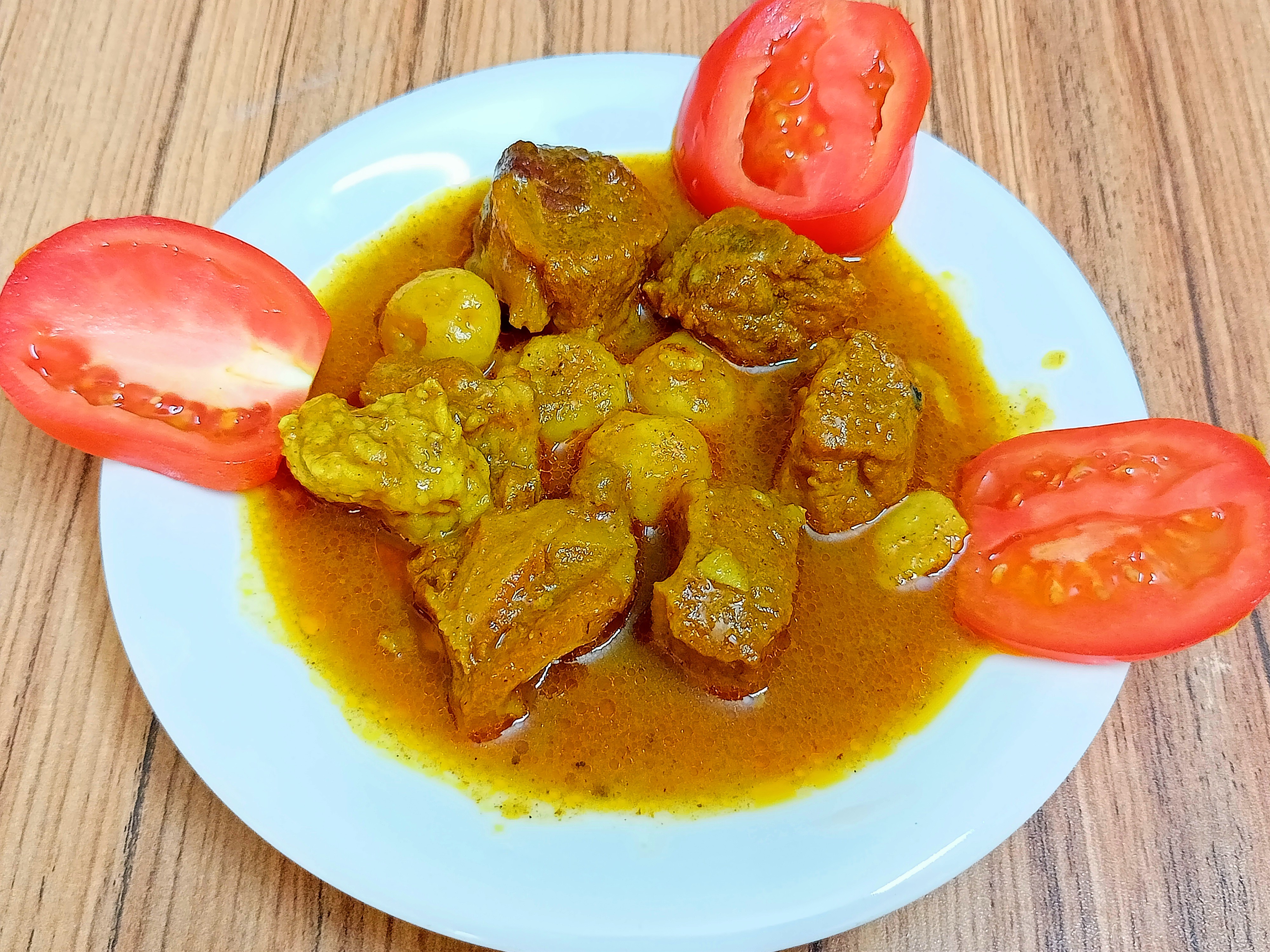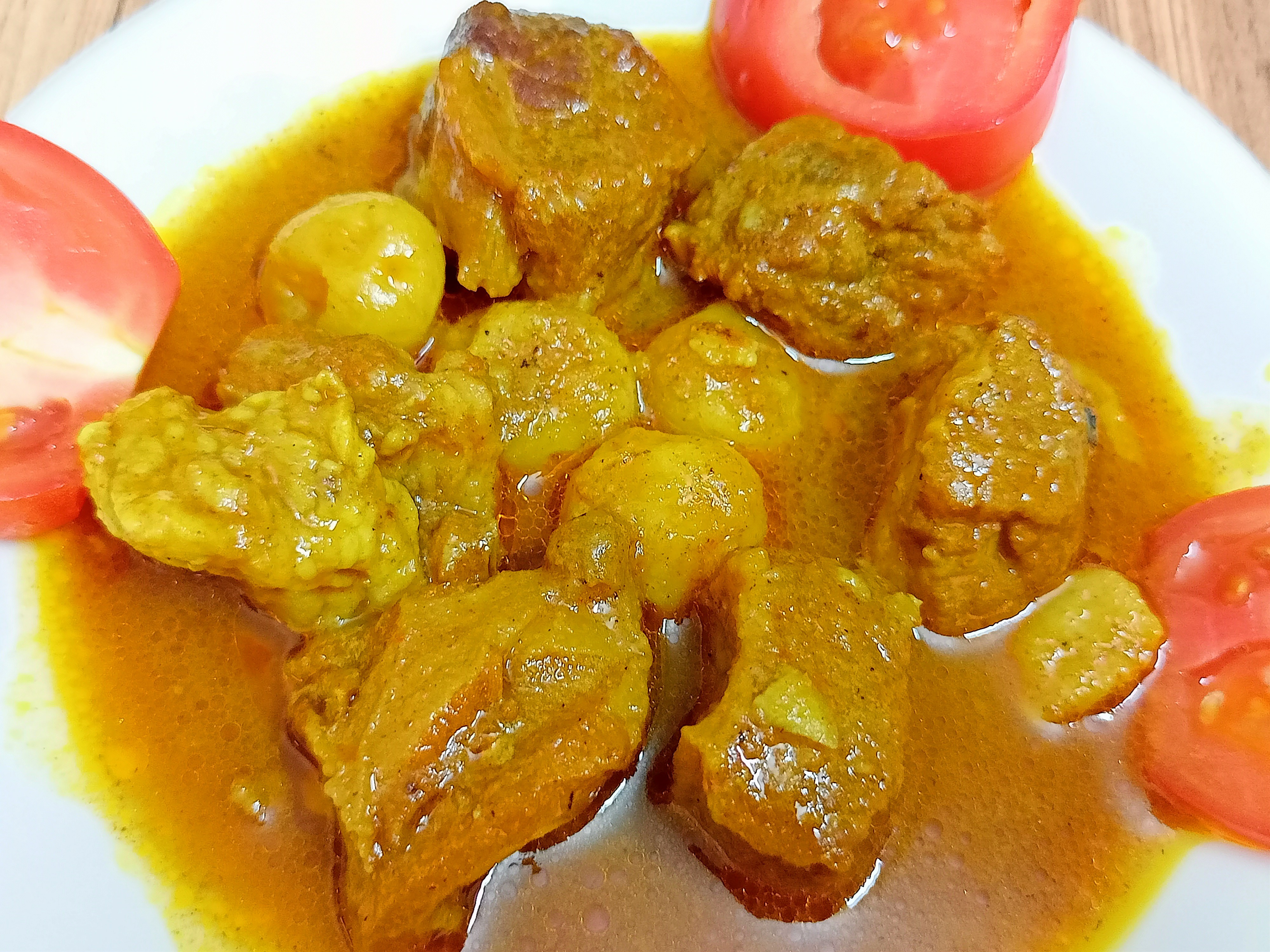 This Beef Curry is really delicious to eat. We all enjoyed this food very much. You can try this recipe in your own kitchen.
Thank you so much for reading my post. I will come back soon with another Bengali Recipe. Good bye for today.
---
---
| Device | Mobile Realme c-25 |
| --- | --- |
| Location | Dhaka, Bangladesh |
---
---
I am Nusrat Jahan from Bangladesh. I am housewife and Mom. I love to cook and also taking care of my child's. I love travel and Blogging is really attract me to spread my skills through the world. Your support is highly appreciate.
---
---