A Walk Around Ludlow Shropshire, UK
One of my favorite places in England
Every year or two we visit the UK and end up either near Cambridge or London, depending on which family member we are staying with during our visit. No matter where we stay, we often end up driving over to Ludlow to see @afturner's best friend from childhood. It is a relatively rural area, and a very relaxing place to visit - especially coming from Los Angeles.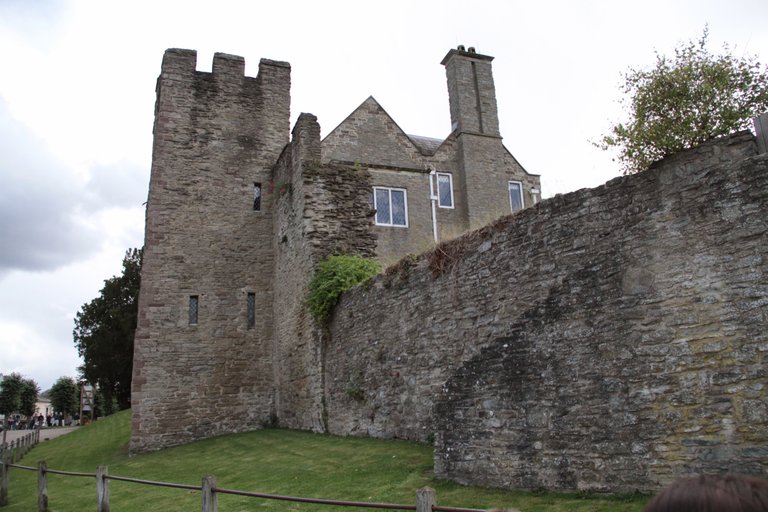 I love these types of towns where you could really go without a car if you wanted to. Well, at least if you live near town. I've noticed this phenomenon all over England, though. Compared to the US, most towns are set up with easy access to footpaths leading all over the place. Most people have access to food and shops on foot. Where I live you could technically go without a car if you want to do all of your shopping in the hood and a crappy grocery store. And I really don't feel great walking at night through some of the neighborhoods around here.
I always feel safe walking around the UK in general, but Ludlow is one of those small friendly towns where you don't expect anything too crazy to happen.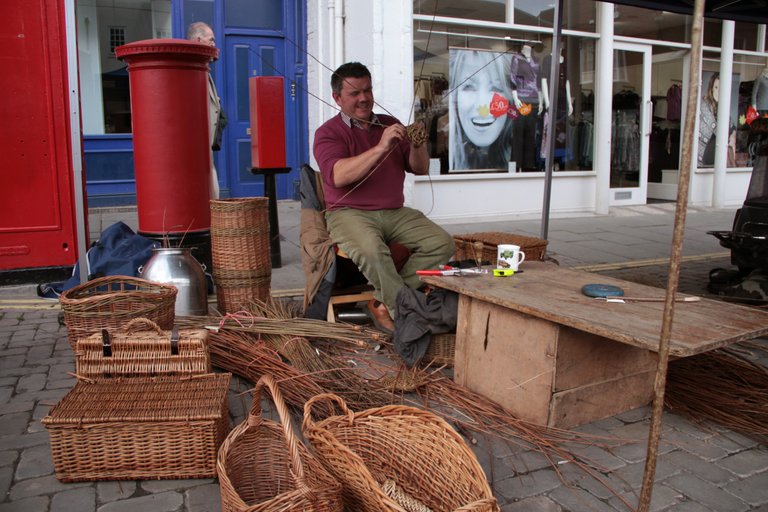 This guy was set up weaving baskets on the side of the road and was quite friendly. @afturner stopped and chatted with him for a bit, then filmed him a little. There were lots of different people selling various items around town. Everyone is pretty chill around here and I didn't get any negative vibes like I sometimes get for being an American.
I'll never forget the time I went to Italy about 15 years ago and got chased out of a store by a guy yelling Italian profanities at me while shouting "Go back to your Bush!"
If I hadn't been laughing so hard I might have possibly been.. Offended? Not sure. I kind of have fond memories of that visit. I digress...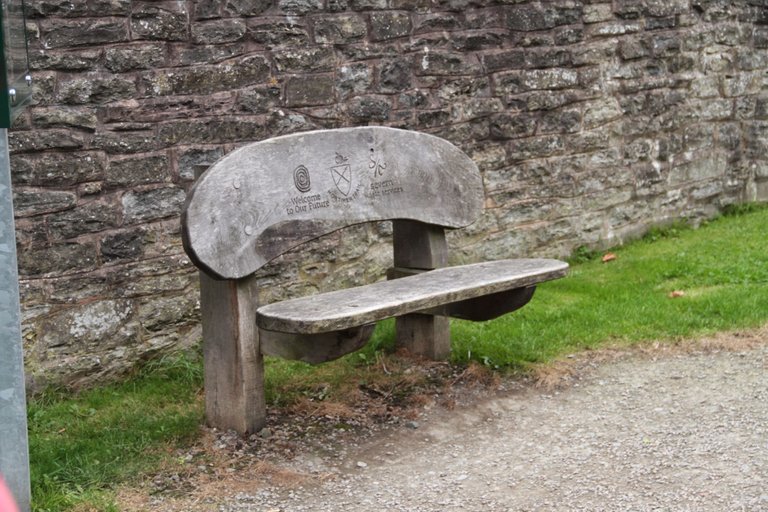 In the middle of downtown Ludlow the castle sits. There is a nice wooded area with a path going all the way around the castle. Being cheap, I never paid to actually go in the castle, but to be honest I have been in so many of these things at this point I don't generally feel like I see anything new anymore. I get my fill just walking around the outside, which is fine for me.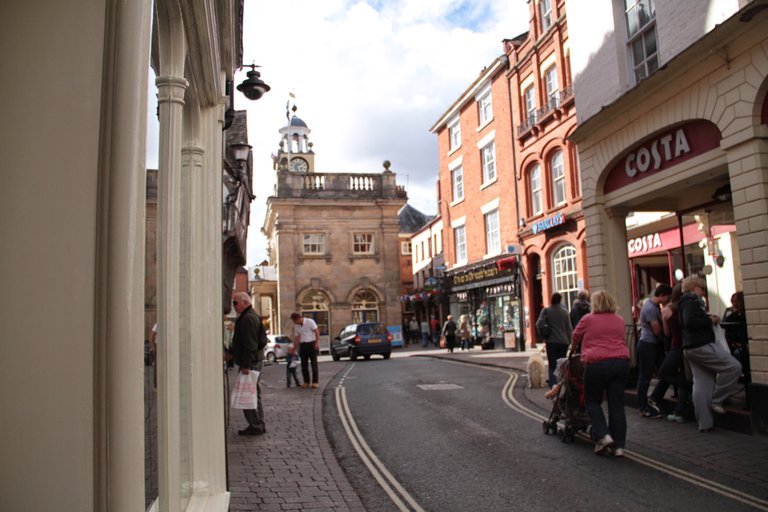 Ludlow is absolutely riddled with really narrow roads and alleyways. In fact, this last time we went, we ended up going down an alley that was so narrow that @afturner misjudged the width. We ended up sliding the left side of the car against a brick wall and completely trashing her dad's Jaguar. He was not a happy camper! That is a whole other story.
Personally, I think she just has a long adjustment period when it comes to driving in England. Switching sides of the road along with narrow streets and driving a large car all contribute to scrambling your brain cells when trying to navigate an unknown area at the same time.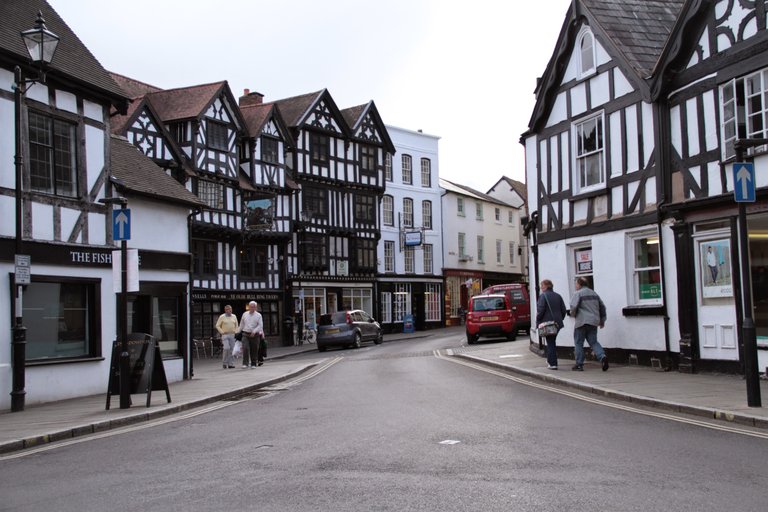 I can't remember why, but a local friend who is originally Welch (Ludlow is on the border of Wales) told us that these buildings are a nightmare for maintenance. I can't remember exactly why he said it was, but he basically made the statement "Never buy a black and white house". I guess I'll take his word for it.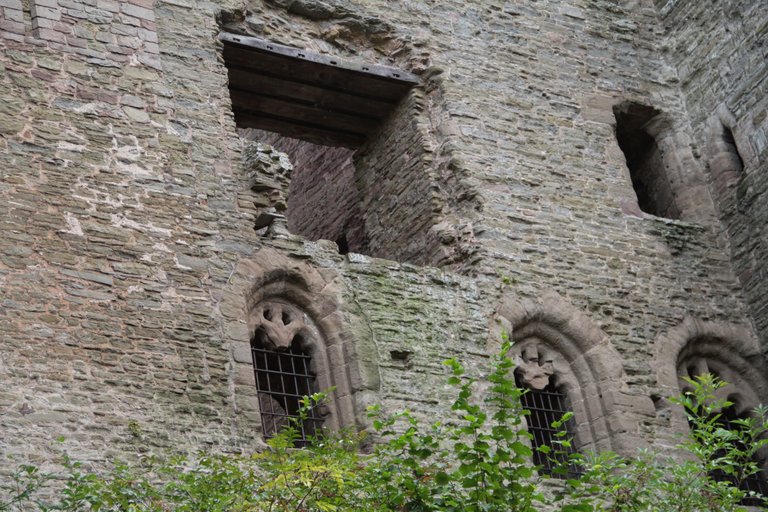 After a long walk around town and checking out the castle our friends took us to a field to watch his kids play rugby. I don't know what it is, but every single time I am in the presence of live rugby playing, it starts to rain. It's almost as if rugby is some sort of British version of a rain dance.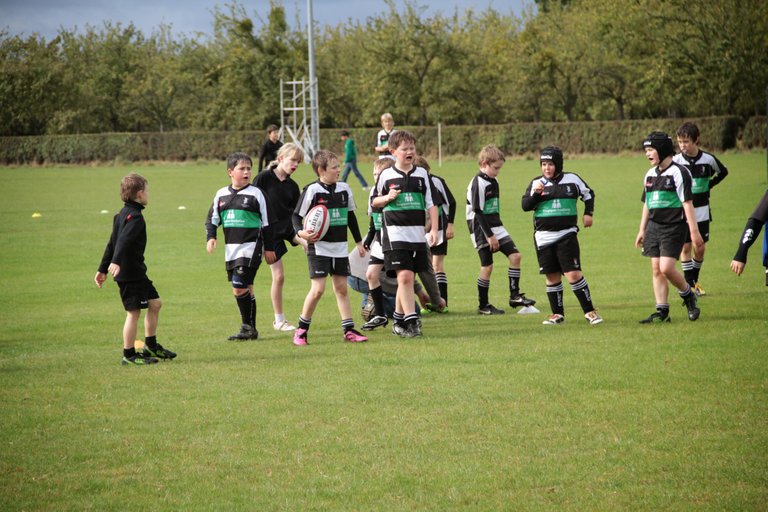 The kids really love their rugby around here. I'd say it's more popular in this area than football (soccer). Cricket is pretty popular as well. Sometimes I am a bit sad that I never really got into sports as a kid. I ended up getting fascinated with computers and got really sucked into that world. Unfortunately for me, computers were not cool in the early 80s and didn't exactly attract girls and friends.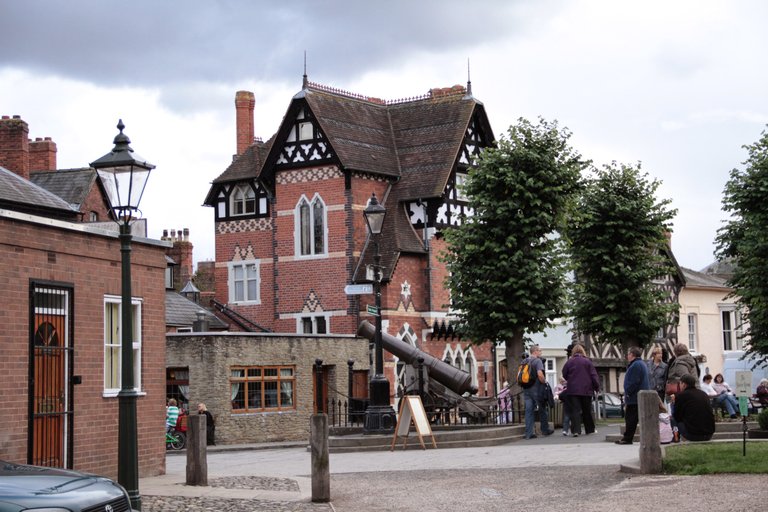 Usually we go to England for Christmas, but we're not sure if it's happening this year. Especially since we already went for a couple of weeks earlier in the year. We've been talking about potentially buy a house somewhere over there, especially with how expensive it has gotten here. I would love to have a home somewhere out in the country near Ludlow. We probably wouldn't be able to afford to live there full time, but it would be awesome to be able to get away for long periods of time.
Maybe one day if I can make enough money to live comfortably on fewer hours. It's looking less and less likely that I'll make any money off crypto as the years go by, but who knows? One can dream!
---
---