My Funny AI Art Prompts (Funny to me, at least)

So I have jumped on the bandwagon.
I got curious a couple of weeks ago about the new AI artwork generators. I joined the Midjourney Discord channel and played with the free prompts for awhile, then decided to pay for a month so that I could endlessly generate silly artwork from prompts that would not generate any money or usefulness other than my own satisfaction.
But hey, maybe you here at Hive will find some of them amusing!
Without further ado, here are some of my favorite prompts that I've created: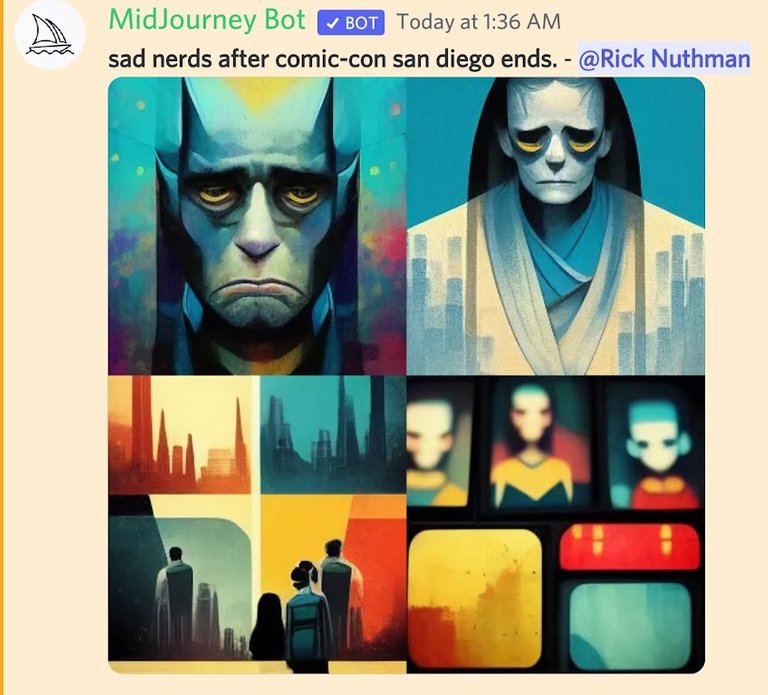 This one was pretty funny to me. It reminds me of this one time back in 2007 when I was working at EA Games here in Los Angeles. There were all these young 20 somethings working there as temps. They all essentially had 10 month contracts and then would be let go. I mean, they could apply again but the QA jobs were temporary.
Every time they would have a 'mass firing', you'd see all this kids crying their eyes out walking toward the exit. Some, funnily enough, in cosplay. So yeah, This Midjourney comic-con pic is works for either situation quite perfectly.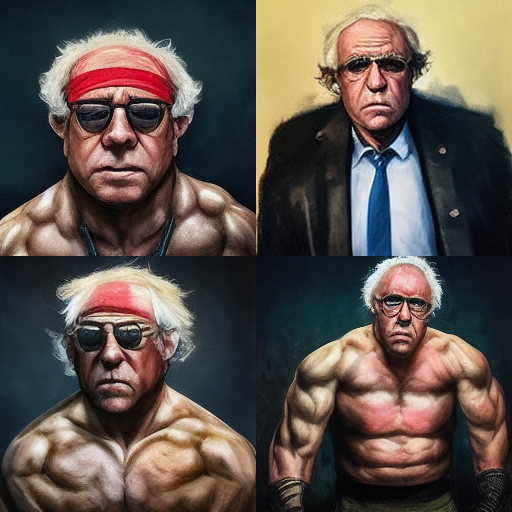 The prompt: Bernie Sanders is fed up. Dressed up like Rambo. Body builder. Steroids. Ready to fight. Photo realistic.
It's funny, sometimes the images are not totally accurate or coherent, but most of the time they kind of generate at least one image of what you imagined. I was ok with these. You have to be really specific about what you want if you expect to get anywhere near what you are imagining.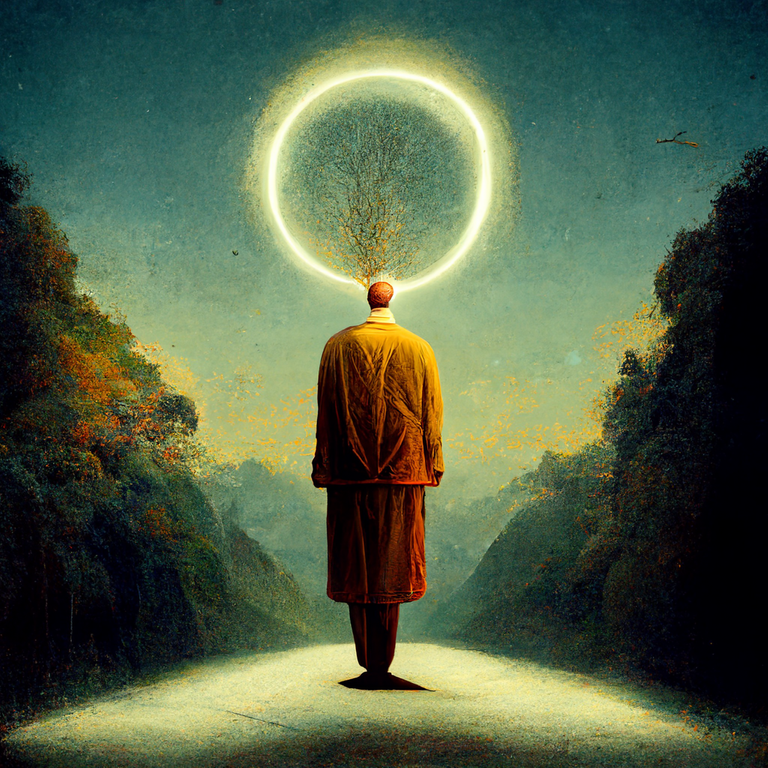 I was actually quite surprised by the outcome of this really vague prompt. I wasn't sure how the AI would interpret such an ethereal statement. Somehow it came out somewhat profound. The stillness and presence of awakened awareness seeing everything in this very moment for the first time. Pretty cool!
Not really a funny one, but still wanted to post it.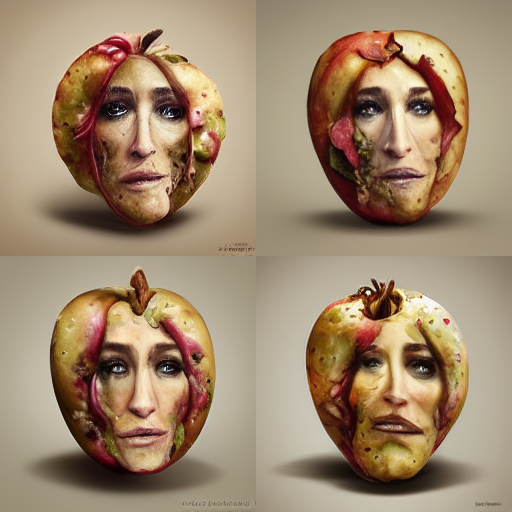 So I don't really know why this popped into my head, but it gave me exactly what I asked for, a rotting apple morphing into Sarah Jessica Parker. Not sure what else to say about this one.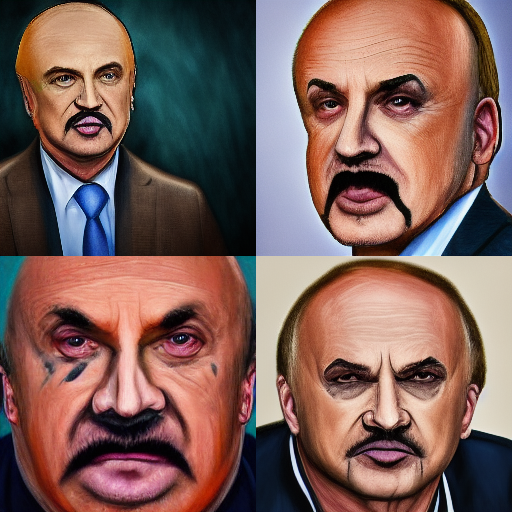 This is a very strange interpretation of Dr. Phil as a gangbanger. I'm not sure why he is licking his lips longingly in the second picture. No one really knows what happens in the mind of Midjourney.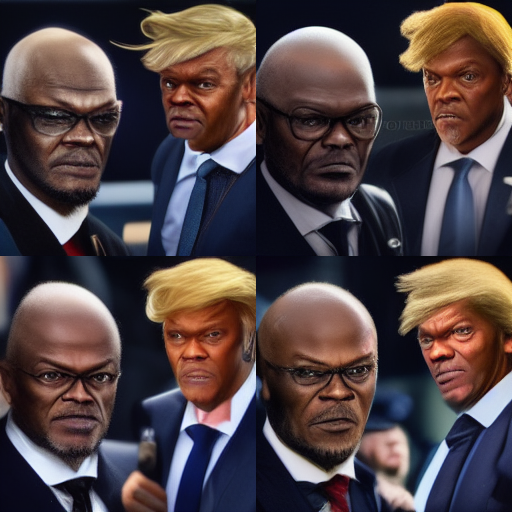 Prompt: Samuel L Jackson playing Donald Trump in an action movie. High definition, cinematic, detailed, realistic.
I don't know why, but I really wanted to see Samuel L Jackson playing the Donald. I mean, the guy never seems to turn down a part; so I can totally see it happening. I have seen quite a few Trump prompts and I am always amused by the way Midjourney interprets his hair. Somehow the AI knows that his hair is a focal point.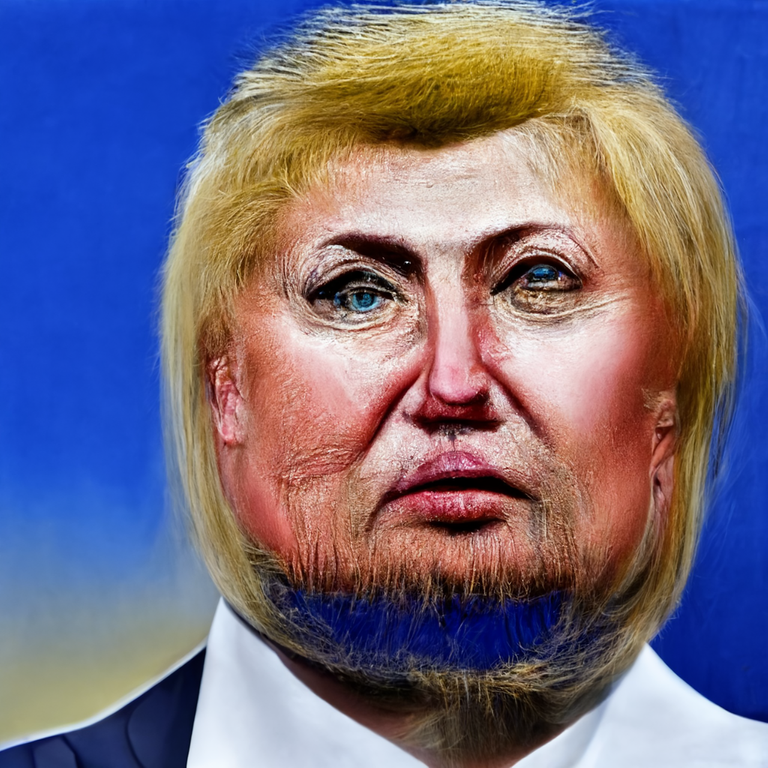 Speaking of the Donald, here is a combo that no one ever asked for. The offspring of Trump and Hillary. We can thank the gods that this never actually happened!
So I asked the AI to imagine what a human face looks like to a worm, but somehow I get the feeling that it gave me what a human/worm hybrid face would look like. Either way, both terrifying and funny.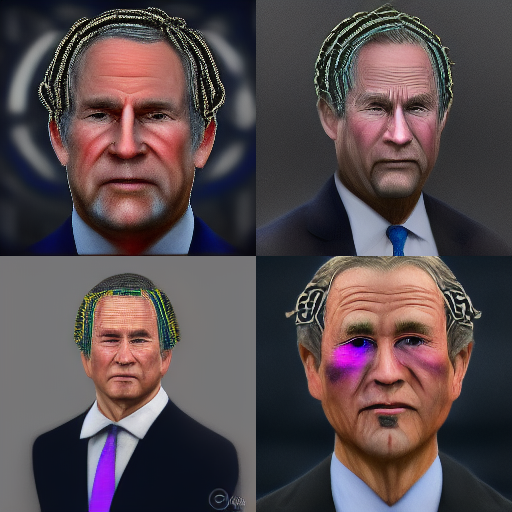 So the prompt for this one was: George W Bush cybergoth kung fu master. Realistic, highly detailed, 8k, headshot
I can't tell at all what the thing was trying to do. I guess cybergoths who are into politics skip the outrageous clothing and just opt for conservative colorful hair beads, purple makeup and necktie.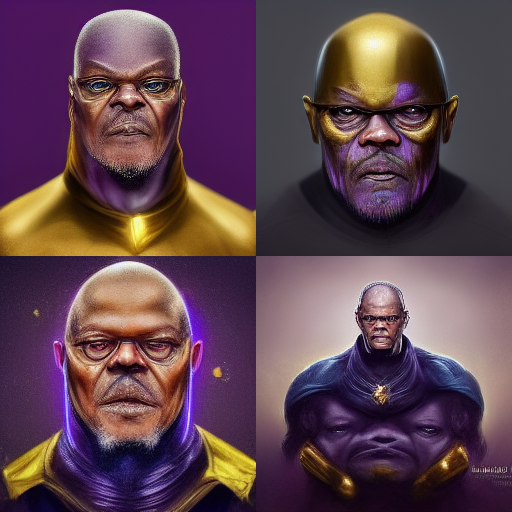 I had to do one more Samuel L Jackson. This time he is the child of Jackson and Thanos. Hilariously the AI decided in the 4th image that his body should also be his face (or vice versa).
I've been having fun playing around with the AI art generator, but it still has a long way to go before it's taking anyone's jobs. That being said, a long way is not as long of a way as it used to be. This technology is moving as breakneck speeds!
I'm really excited and somewhat scared to see where we are in a few short years (or even months!)
---
---