Texas State Aquarium - Corpus Christi Texas
An Unexpected Treat
We are finally back after a lovely visit to Texas where we were spending the holidays with Amanda's sister and dad. It rained the first few days which kind of made it a bummer, since we were staying in a really nice resort on the padre islands. It soon cleared up, however and we got the opportunity to spend some quality time on the long beach and enjoy the sights.
Toward the end of our trip, we all decided to take a trip to the Texas State Aquarium. Amanda and I, being visitors, just got the day pass while her sister got season passes for her family. It turned out to be a great day!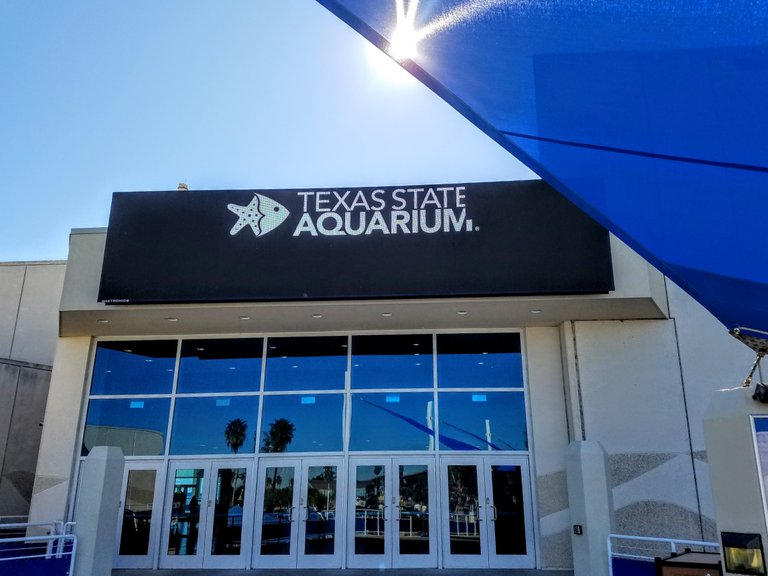 Lots of Sea Critters
When we first got our tickets and entered the main part of the building, we came across the following sign, which lead us to the many aquariums inside. They really put a lot of work into this place, and it shows!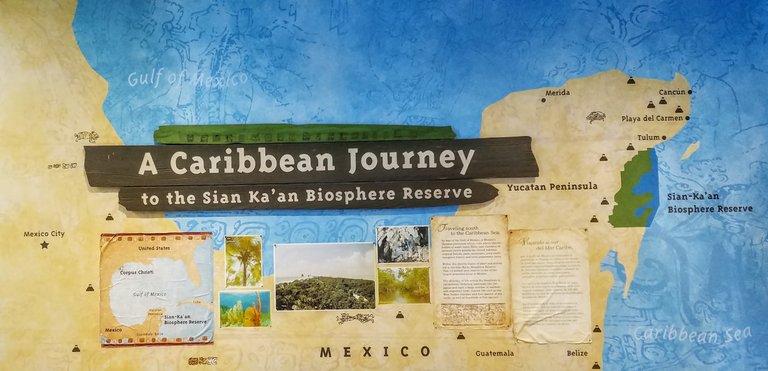 At the beginning, my wife and I took a small detour to get some Starbucks. They conveniently have one on both floors of the building. I really needed it too, because I was really screwed up from jet lag. Luckily we perked up quickly and proceeded to have a look around at what the aquarium had to offer.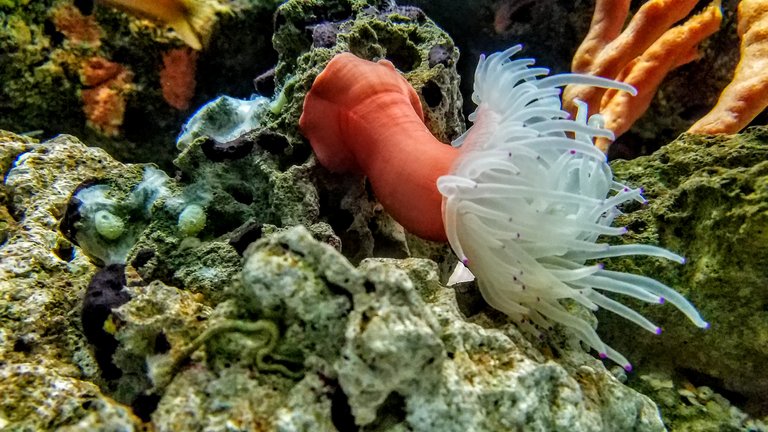 It never ceases to amaze me, all the bizarre creatures that live under the water. As land animals, we tend to see things in terms of left, right, forward, and backward.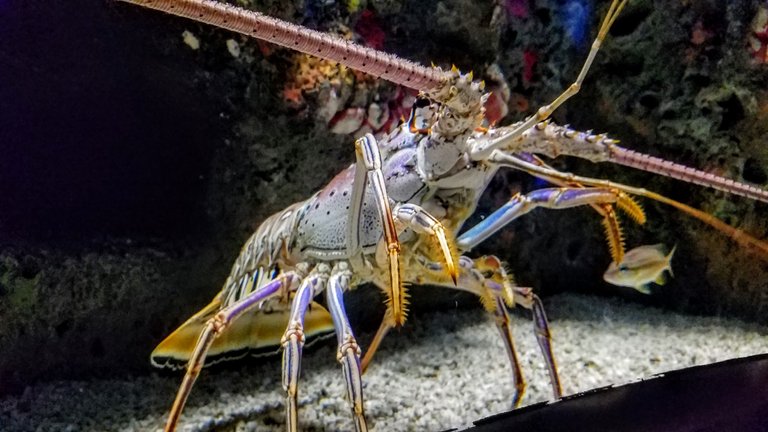 However, underwater, there is also the up and down dimensions. Well, of course they exist just the same on land, but it isn't quite as salient as it is in the depths of the ocean.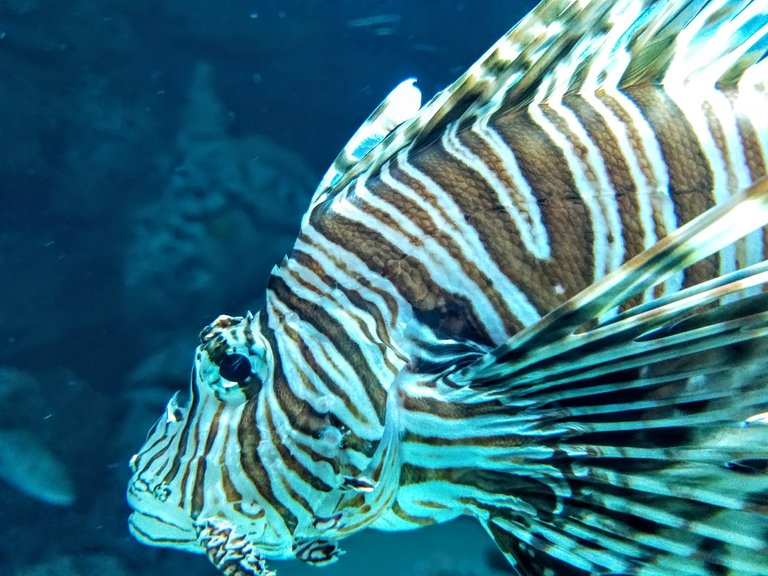 As I was observing the fish, I thought to myself about how aware of your surroundings you must be at all times. A predator can come from any direction! And worse than that, they can follow you in any direction.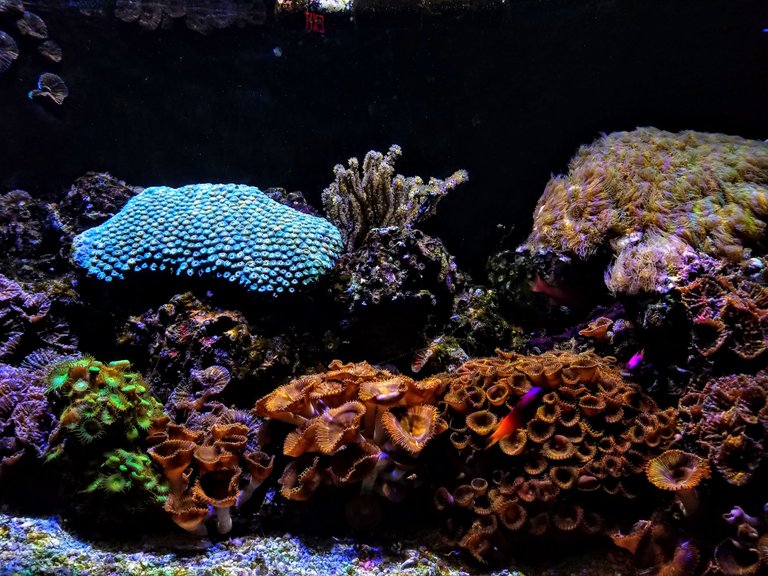 Of course if you're small you can hide in places where you can't easily be reached, but it's still an extra level of danger. I wonder if fish are thinking something like, "Well, there are so many of us. It's more likely that the predator will get someone else!"
But somehow I imagine that they are just a bit more present than that, living life as it arises and passes.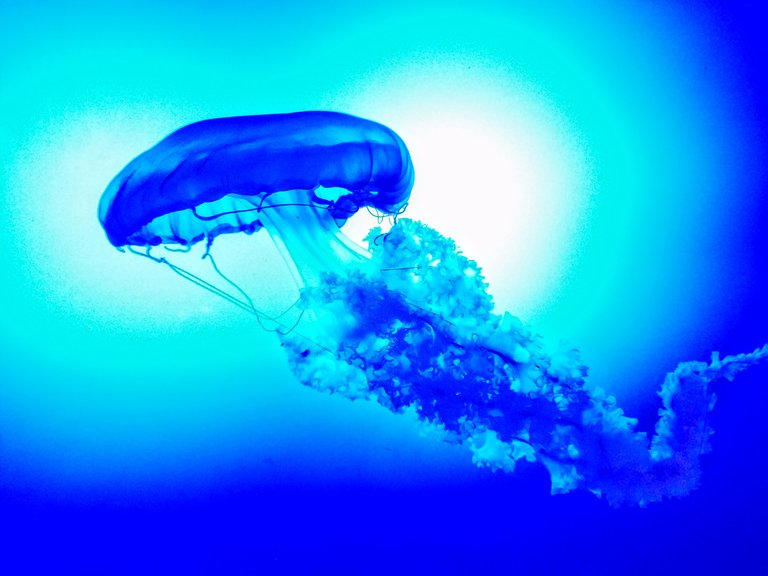 I think the jellyfish were my favorite. I always tend to gravitate toward them when visiting an aquarium. There is just something mesmerizing about these alien-like creatures.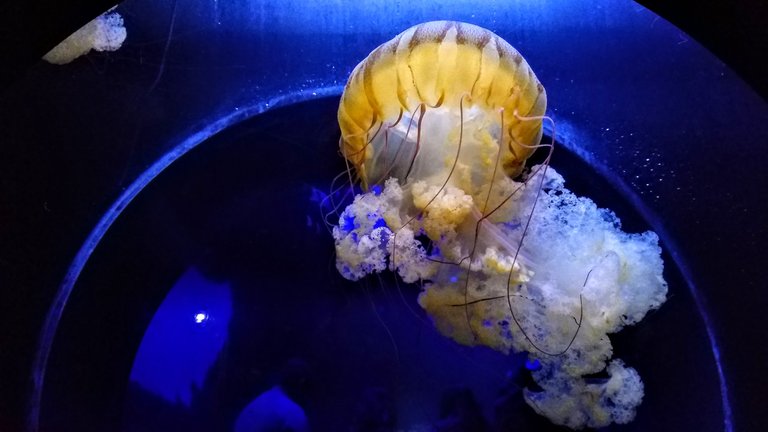 The way they had them on display was pretty neat as well. There weren't a whole lot of distractions behind the glass, so you could really see the fine details of their bodies as they swam around.
They are truly unlike any other animals on the Earth.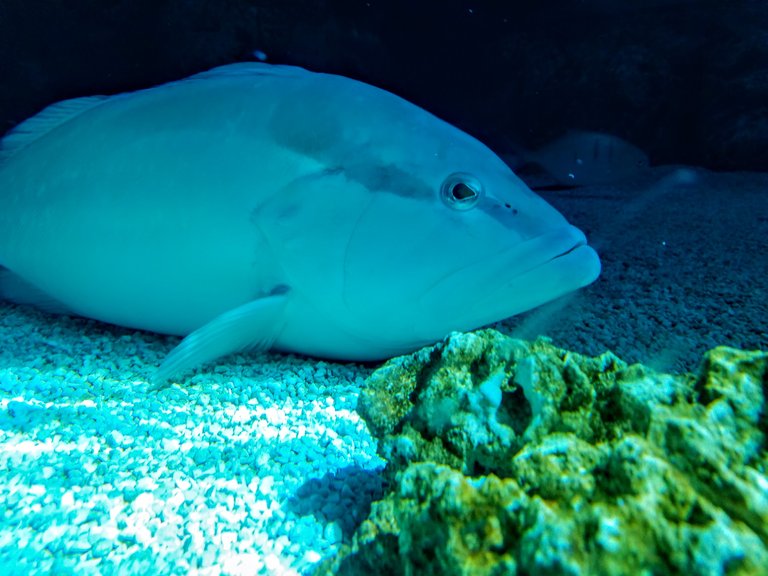 I love the way this guy was chilling at the bottom, just sitting there. He stayed pretty still for some time. At first, I thought it was sick, then it took off into action!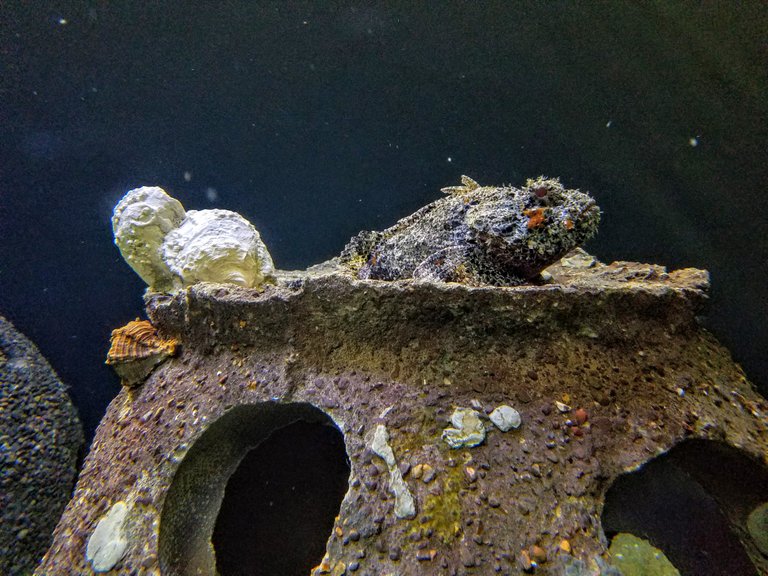 When I first glanced at the above fish, I thought it was some kind of underwater lizard. What great camouflage! It sat perfectly still and moved only when it needed to in a very deliberate fashion.
Later we came across this scary guy. The alligator was kept more to itself for obvious reasons. I'd hate to get stuck in the water with this beast!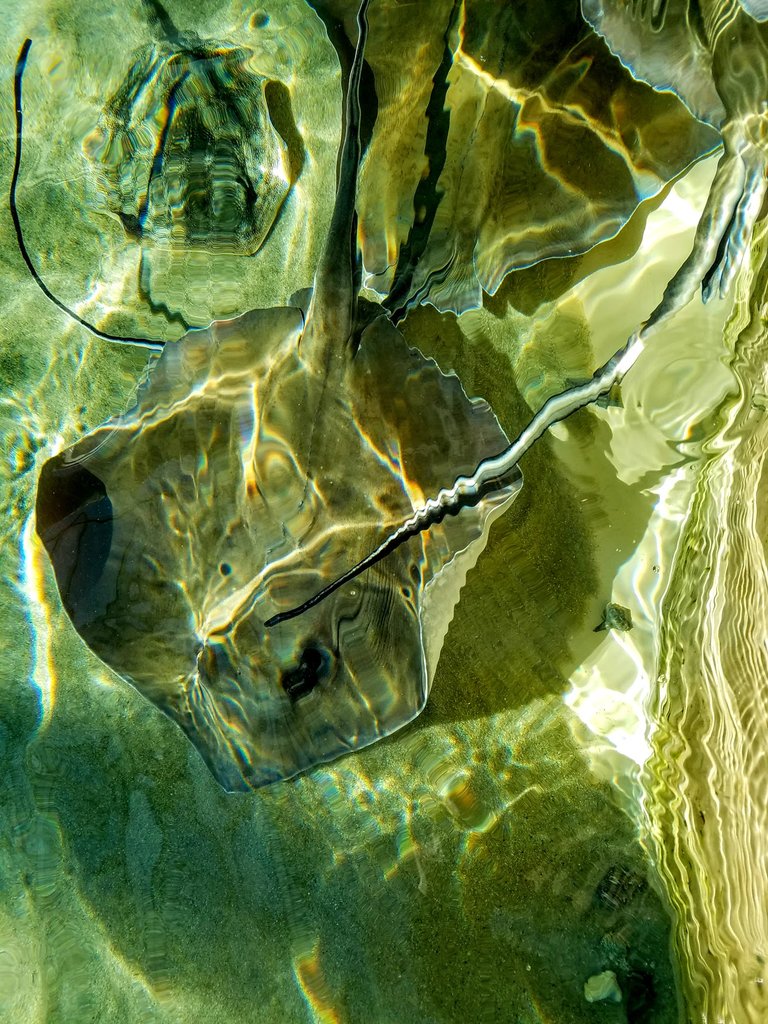 Like many aquariums, this one had an area where the kids can touch the stingrays. These were the friendliest stingrays I've ever seen. I'm guessing they just really wanted food, but they were sticking about half of their body out of the water in order to run against people's hands. My sis-in-law's daughter was really enjoying this part.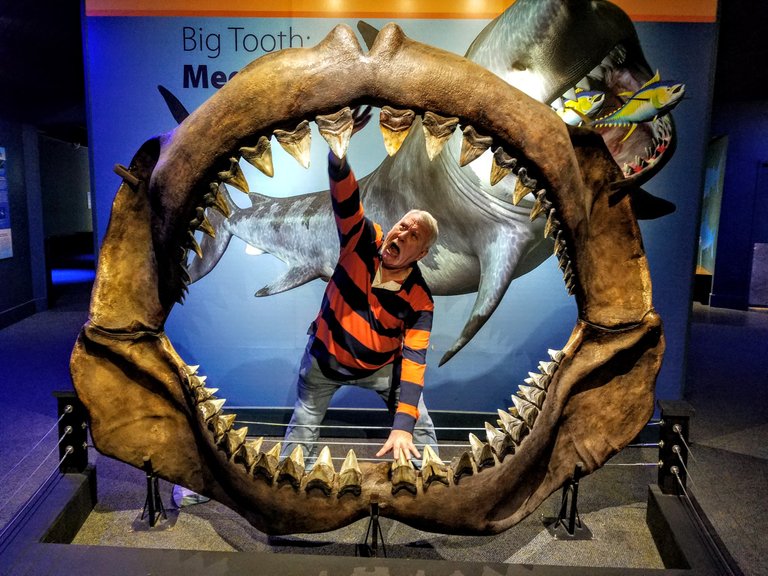 As always, there was time for my father-in-law to goof off a little. He requested that I take this picture, which pretty much describes his personality. It was great getting to spend time with him, he's a really awesome guy!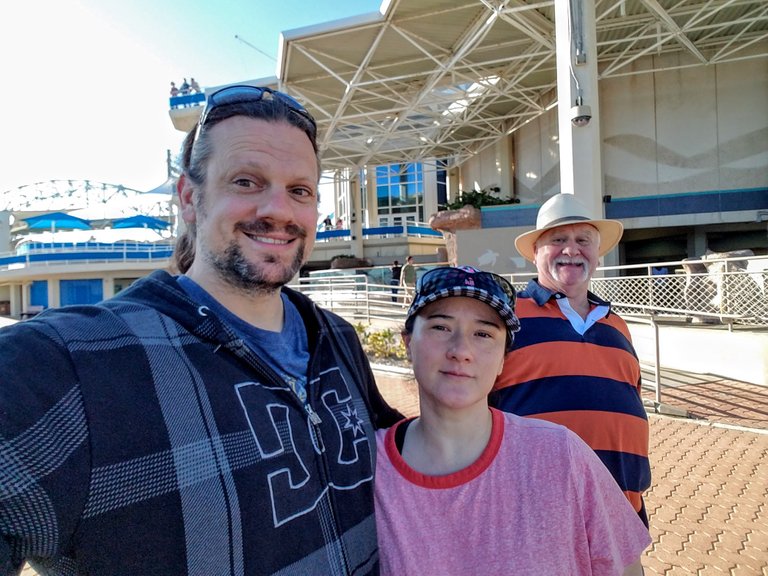 We got to see a lot of neat and interesting plants and animals at the Texas State Aquarium. It isn't as big as some of the ones that I've visited, but it is well maintained and the animals seem to be treated very well.
They also house a lot of injured animals who otherwise would not survive. This post only includes a very small selection of what they have to offer, so it's definitely worth a visit if you are in South Texas.
---
---