Las tres muertes de Marisela Escobedo | Review | ENG&ESP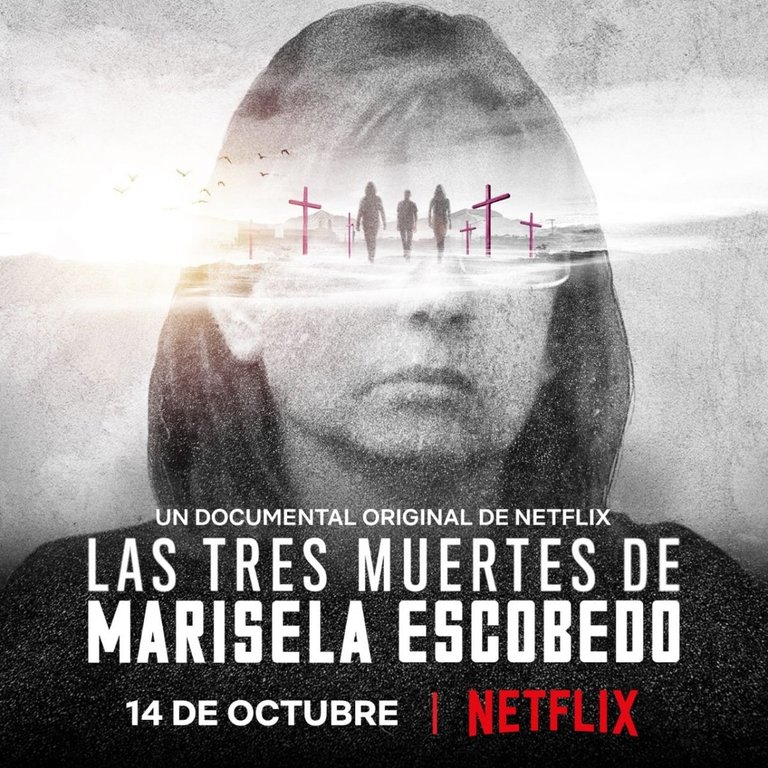 fuente
¡Hola Hivers! Durante el fin de semana quería ver una película de tipo documental basada en hechos reales y me aprecio en el catálogo de netflix Las tres muertes de Marisela Escobedo, el título me llamó mucho la atención así que decidí investigar un poco sobre esta película. Al leer la sinopsis quedé impresionado, así que me animé a verla. Fueron casi dos horas viendo el horror que tuvo que pasar una familia buscando justicia, la cual nunca llegaría. Acá te haré una breve reseña y unos comentarios sobre ésta película.
Hi Hivers! During the weekend I wanted to watch a documentary type movie based on real events and I appreciated in the netflix catalog The three deaths of Marisela Escobedo, the title caught my attention so I decided to do some research about this movie. When I read the synopsis I was impressed, so I encouraged myself to watch it. It was almost two hours watching the horror that a family had to go through looking for justice, which would never come. Here I will give you a brief review and some comments about this movie.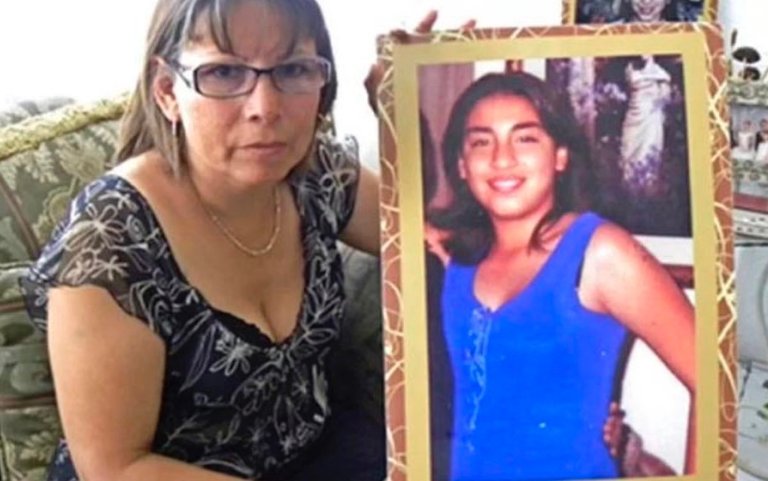 fuente
Las tres muertes de Marisela Escobedo narra la historia de Marisela, una mujer que comenzó una cruzada contra el sistema de justicia mexicano exigiendo justicia por el feminicidio de su hija Rubí de apenas 16 años. Una lucha incansable que le arrebataría su propia vida buscando una justicia que nunca obtuvo. Marisela Escobedo era una enfermera, empresaria y activista social mexicana de 52 años. En el año 2008 su hija Rubí es reportada como desaparecida y desde el principio fue impulsora de la búsqueda de su hija y la resolución del caso. La familia acusó a Sergio Barraza pareja de Rubí de haberla asesinado, así que Marisela y su familia viendo la pasividad de las autoridades con respecto al caso, deciden buscar a Sergio Barraza con sus propios medios hasta encontrarlo.
The Three Deaths of Marisela Escobedo* tells the story of Marisela, a woman who began a crusade against the Mexican justice system demanding justice for the femicide of her 16-year-old daughter Rubí. A tireless struggle that would take her own life in the search for justice that she never obtained. Marisela Escobedo was a 52-year-old Mexican nurse, businesswoman and social activist. In 2008 her daughter Rubi was reported missing and from the beginning she was a driving force in the search for her daughter and the resolution of the case. The family accused Sergio Barraza, Rubi's partner, of having murdered her, so Marisela and her family, seeing the passivity of the authorities regarding the case, decided to search for Sergio Barraza with their own means until they found him.
Marisela y su familia localiza a Sergio y da parte a las autoridades, quienes arrestan a Sergio y bajo juramento confiesa haber asesinado y enterrado el cuerpo de Rubí. Sergio es llevado al sitio donde enterró el cuerpo y es trasladado a prisión mientras ocurre el juicio. La primera muerte metafóricamente hablando de Marisela ocurre al momento de enterarse de la muerte de Rubí y el descubrimiento de sus restos. El dolor de apoderó de ella y ahora solo tenía un objetivo, que se hiciera justicia.
Marisela and her family locate Sergio and report him to the authorities, who arrest Sergio and under oath he confesses to murdering and burying Rubi's body. Sergio is taken to the site where he buried the body and is transferred to prison while the trial takes place. Marisela's first death, metaphorically speaking, occurs when she learns of Rubí's death and the discovery of her remains. The pain took hold of her and now she had only one goal, that justice be done.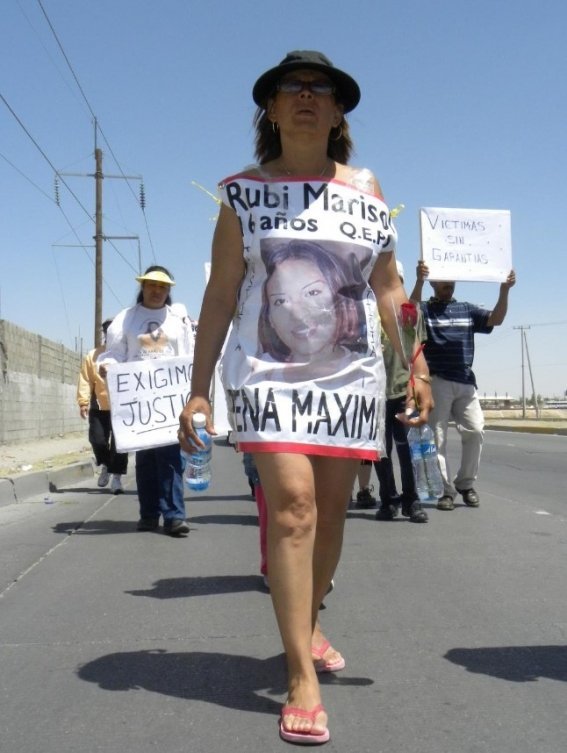 fuente
Después de semanas de indagatorias e interrogatorios, se celebró el juicio en el cual los jueces decidieron liberar a Sergio Barraza por falta de pruebas condenatorias. Increíblemente su confesión no era suficiente y por eso decidieron dejarlo en libertad. Ésto represento la segunda muerte de Marisela. Es en este momento dónde la lucha de Marisela se intensificó y se volvió la voz y rostro de muchas víctimas cuyas muertes aún se mantenían impunes. Marisela se convirtió en una persona incomoda al poder porque su lucha era incansable y de frente, represento un reto para la justicia mexicana.
After weeks of inquiries and interrogations, the trial was held in which the judges decided to release Sergio Barraza for lack of evidence. Incredibly, his confession was not enough and so they decided to release him. This represented the second death of Marisela. It was at this moment that Marisela's struggle intensified and she became the voice and face of many victims whose deaths remained unpunished. Marisela became a person who was uncomfortable to power because her struggle was tireless and upfront, she represented a challenge to the Mexican justice system.
Sergio Barraza huyó a otra ciudad y decide unirse a una organización criminal. A pesar de ésto Marisela nunca paró su lucha, por el contrario la intensificó. Marisela sin importar las amenazas decidió hacer un platón frente a la gobernación de Chihuahua y es ahí cuando el 16 de diciembre de 2010 es asesinada por un disparo en la sien. El asesinato de Marisela conmocionó a todo el país y dejo al descubierto el pobre sistema de justicia.
Sergio Barraza fled to another city and decided to join a criminal organization. Despite this, Marisela never stopped her fight, on the contrary, she intensified it. Marisela, regardless of the threats, decided to hold a demonstration in front of the Chihuahua governor's office and it was there that on December 16, 2010 she was murdered by a gunshot to the temple. Marisela's murder shocked the whole country and exposed the poor justice system.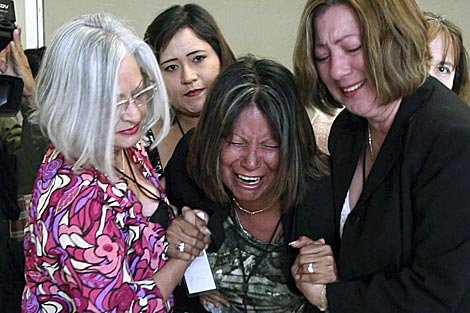 fuente
Las tres muertes de Marisela Escobedo es un documental dirigido por Carlos Pérez Osorio y está disponible en Netflix. Fue estrenado en el año 2020 y obtuvo buenas críticas. El documental es muy crudo y doloroso. La historia está contada por la familia y amigos mas cercanos de Marisela. Cuenta con imágenes reales de toda su lucha y también el vídeo de su muerte. Las imágenes reales del juicio dónde se absuelve a Sergio Barraza son desgarradoras. El dolor de Marisela y las imágenes de ese momento en el cual el asesino de su hija quedaba en libertad, quedaron grabadas en mi memoria.
Las tres muertes de Marisela Escobedo* is a documentary directed by Carlos Pérez Osorio and is available on Netflix. It was released in 2020 and got good reviews. The documentary is very raw and painful. The story is told by Marisela's family and closest friends. It has real images of her struggle and also the video of her death. The real images of the trial where Sergio Barraza was acquitted are heartbreaking. Marisela's pain and the images of that moment in which the murderer of her daughter was released were engraved in my memory.
Por desgracia Sergio Barraza jamás llegó a pisar la cárcel, a pesar de ser el asesino de Rubí y autor intelectual de la muerte de Marisela. Ambas muertes quedaron impunes por la ineficacia de las autoridades. Sin embargo su muerte no fue en vano y hoy en día es un símbolo de lucha contra los feminicidios. La lucha de Marisela es tambien la de muchas madres que siguen enterrando a su hijas bajo una total impunidad. Yo desconocía la historia de Marisela y puedo afirmar que después de ver el documental me llené de mucha impotencia pero también de muchas ganas de luchar y alzar la voz para que estas cosas jamás vuelvan a suceder.
Unfortunately, Sergio Barraza never went to jail, despite being Rubi's murderer and the mastermind behind Marisela's death. Both deaths went unpunished due to the ineffectiveness of the authorities. However, her death was not in vain and today she is a symbol of the fight against femicides. Marisela's struggle is also that of many mothers who continue to bury their daughters under total impunity. I did not know Marisela's story and I can affirm that after watching the documentary I was filled with a lot of impotence but also with the desire to fight and raise my voice so that these things never happen again.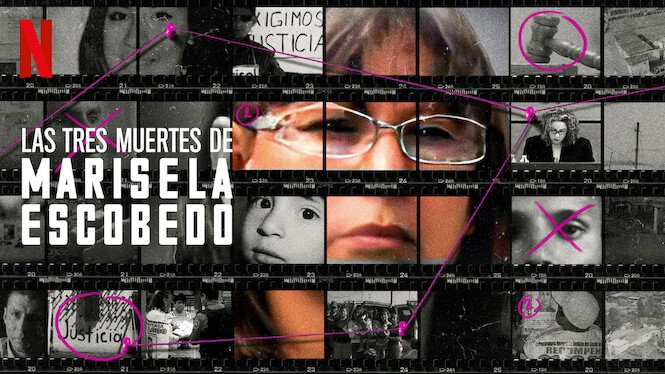 fuente
---
---