Social media: Low Mana Range Warriors - Cooperation + Numbers - Eng/FR
---
Dear Splinters,
Peace
How are you doing in this beautiful month of September?
Did you receive a lot of rewards from your daily chests?
My season has started really slow since the reset. The progression in both formats is not as expected but I am still learning every day.
The challenge of the week will focus on the limit mana battle.
Selection of warriors from a specific category when the mana cap is low can be challenging.
Let's discover the battle key elements that condition the outcome of the fight in the arena.

Battle Ruleset:
Aimless: All Monsters have the Scattershot ability.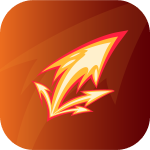 Going the Distance: Only Monsters with Ranged Attack may be used in battles.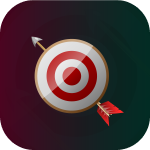 ">
Aim True: Attacks always hit their target.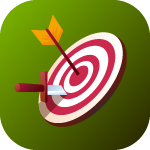 Mana Cap: 15
----

----
It was a short period to decide which cards could best fit a special combat with so few warriors on the board.
Opponent Team
Quix the Devious ★ 3
Quix the Devious is a dragon summoner that helped the player's team to bring on board special dragon cards
Gargoya Devil ★ 5
Gargoya Devil can deploy his attack in the first row as a range warrior
Venari Marksrat ★ 2
Venari Marksrat was right at the back to provide necessary support in active battle but also after death with the martyr ability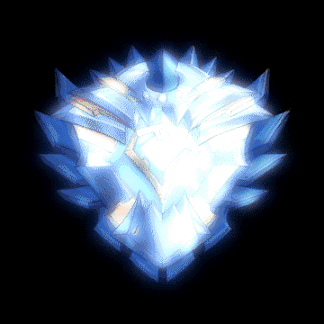 My team composition in the arena
--
Quix the Devious ★ 3
Quix The Devious was needed on the battlefield due to the selective presence of only range warriors on the board
Xenith Archer ★ 1
Xenith Archer was my first card on the line to provide cover to my main offensive card
Gargoya Devil ★ 6
Gargoya Devil the powerful fighter, he was right in the second position to make sure that his defense remained at the best when the real fight start
Naga Assassin ★ 6
Naga Assassin was a last backup in my offensive phase to ensure the success of Gargoya
My battle plan was built to defend Gargoya up until he reached the first position in the lineup. It was a range monsters-only battle with the possibility to strike the back of the other player line. It was a risk to hit and trigger a martyr's strong cards.
My plan worked after the Gargoya entered the first position with the complementary attacks from Naga I took the victory.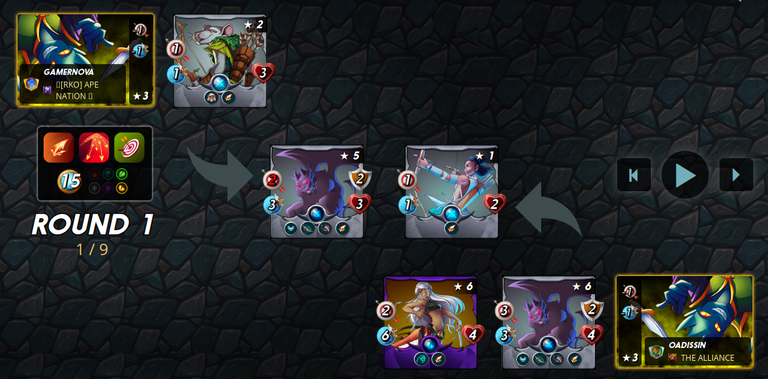 It was interesting to learn from my opponent's line of battle. I knew the purpose of Venary at the back. The absence of a warrior to add more power to the offensive wave might have caused the failure of this good selection.

I was lucky during this fight when the opponent's team was composed of two warriors. A powerful range warrior with the repair ability could have taken care of my selection easily.
Do you have a powerful range warrior that can attack from close and repair his protection?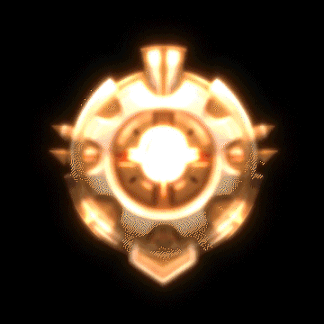 ⠀⠀⠀⠀⠀⠀⠀⠀⠀⠀⠀⠀⠀⠀⢰⡄⠀⠀⠀⠀⠀⠀⠀⠀⠀⠀⠀⠀
⠀⠀⠀⠀⠀⠀⠀⠀⠀⠀⠀⠀⠀⠠⣾⣴⣄⠀⠀⠀⠀⠀⠀⠀⠀⠀⠀⠀
⠀⠀⠀⠀⠀⠀⠀⠀⠀⠀⠀⠀⠀⠐⣺⣇⠉⠀⠀⠀⠀⠀⠀⠀⠀⠀⠀⠀
⠀⠀⠀⠀⠀⠀⠀⠀⠀⠀⠀⠀⠀⣸⣿⣽⡀⠀⠀⠀⠀⠀⠀⠀⠀⠀⠀⠀
⠀⠀⠀⠀⠀⠀⠀⠀⠀⠀⠀⠀⠀⠈⡏⡏⠀⠀⠀⠀⠀⠀⠀⠀⠀⠀⠀⠀
⠀⠀⠀⠀⠀⠀⠀⠀⠀⠀⠀⠀⠀⢠⡇⡇⠀⠀⠀⠀⠀⠀⠀⠀⠀⠀⠀⠀
⠀⠀⠀⠀⠀⠀⠀⠀⠀⠀⠀⠀⠀⢸⡷⣿⠀⠀⠀⠀⠀⠀⠀⠀⠀⠀⠀⠀
⠀⠀⠀⠀⠀⠀⠀⠀⠀⠀⠀⠀⠀⢸⠀⢿⠀⠀⠀⠀⠀⠀⠀⠀⠀⠀⠀⠀
⠀⠀⠀⠀⠀⠀⠀⠀⠀⠀⠀⠀⠀⣾⣹⣿⠀⠀⠀⠀⠀⠀⠀⠀⠀⠀⠀⠀
⠀⠀⠀⠀⠀⠀⠀⠀⠀⠀⠀⠀⢠⡿⣄⣸⡆⠀⠀⠀⠀⠀⠀⠀⠀⠀⠀⠀
⠀⠀⠀⠀⠀⠀⠀⠀⠀⠀⠀⠀⢸⠀⣾⣿⣇⠀⠀⠀⠀⠀⠀⠀⠀⠀⠀⠀
⠀⠀⠀⠀⠀⠀⠀⠀⠀⠀⠀⠀⡏⢀⠿⡈⢿⠀⠀⠀⠀⠀⠀⠀⠀⠀⠀⠀
⠀⠀⠀⠀⠀⠀⠀⠀⠀⠀⠀⣸⣥⣯⣀⣁⣸⣆⠀⠀⠀⠀⠀⠀⠀⠀⠀⠀
⠀⠀⠀⠀⠀⠀⠀⠀⠀⠀⢰⡞⢲⠛⣾⣛⣛⣿⠁⠀⠀⠀⠀⠀⠀⠀⠀⠀
⠀⠀⠀⠀⠀⠀⠀⠀⠀⠀⢀⡟⢹⠏⠉⢩⠉⠹⡀⠀⠀⠀⠀⠀⠀⠀⠀⠀
⠀⠀⠀⠀⠀⠀⠀⠀⠀⢀⡾⠀⣿⠀⠀⠀⣇⠀⢳⡀⠀⠀⠀⠀⠀⠀⠀⠀
⠀⠀⠀⠀⠀⠀⠀⢀⣀⢾⠥⢴⣧⢤⣄⣀⣽⣆⣀⣷⣄⡀⠀⠀⠀⠀⠀⠀
⠀⠀⠀⠀⠀⠀⠀⠸⣿⠺⠒⠒⢓⠲⠗⠚⡓⠒⢛⠛⢻⠃⠀⠀⠀⠀⠀⠀
⠀⠀⠀⠀⠀⠀⢀⡾⠉⣼⠦⠤⢼⣤⣤⠶⠟⠓⠘⠃⠌⢀⡀⠀⠀⠀⠀⠀
⠀⠀⠀⠀⠀⣠⠏⠀⠀⢀⣤⣶⣿⠿⠿⠋⡛⠲⣦⣄⠀⠀⠱⣄⠀⠀⠀⠀
⠀⠀⠀⣠⡾⠃⠉⢉⡾⢻⡟⠉⠀⠀⠀⠀⠈⠓⢦⡙⣿⡉⠉⠹⣦⠀⠀⠀
⠀⣠⡾⠿⠤⠤⢠⡾⠄⣿⠀⠀⠀⠀⠀⠀⠀⠀⠀⣷⠘⣷⠶⠆⠙⣷⡄⠀
⠈⠩⠤⢤⣤⣤⣼⣍⠛⠃⠀⠀⠀⠀⠀⠀⠀⠀⠀⠉⠙⠿⣤⣤⣄⣈⣿⣦
⠀⠀⠀⠀⠀⠀⠀⠀⠀⠀⠀⠀⠀⠀⠀⠀⠀⠀⠀⠀⠀⠀⠀⠀⠀⠀⠀
FRENCH VERSION

Chers guerrier de Splinterlands,
Chers Splinters,
Paix
Comment allez-vous en ce beau mois de septembre ?
Avez-vous reçu beaucoup de récompenses de vos coffres quotidiens ?
Ma saison a commencé très lentement depuis la réinitialisation. La progression dans les deux formats n'est pas celle attendue mais j'apprends encore chaque jour.
Le défi de la semaine se concentrera sur la bataille de mana limite.
La sélection de guerriers d'une catégorie spécifique lorsque le plafond de mana est faible peut s'avérer difficile.
Découvrons les éléments clés du combat qui conditionnent l'issue du combat dans l'arène.

Règles de bataille :
Sans but : tous les monstres ont la capacité Scattershot.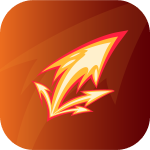 Tenir la distance : seuls les monstres dotés d'une attaque à distance peuvent être utilisés dans les batailles.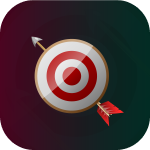 ">
Viser vrai : les attaques touchent toujours leur cible.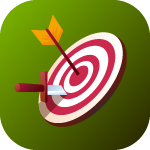 Cap de mana : 15
----

----
Ce fut une courte période pour décider quelles cartes pourraient le mieux correspondre à un combat spécial avec si peu de guerriers sur le plateau.
Équipe adverse
Quix le sournois ★ 3
Quix the Devious est un invocateur de dragon qui a aidé l'équipe du joueur à intégrer des cartes dragons
Diable Gargoya ★ 5
Gargoya Devil peut déployer son attaque au premier rang en tant que guerrier à distance
Venari Marksrat ★ 2
Venari Marksrat était juste à l'arrière pour fournir le soutien nécessaire dans la bataille active mais aussi après la mort avec la capacité du martyr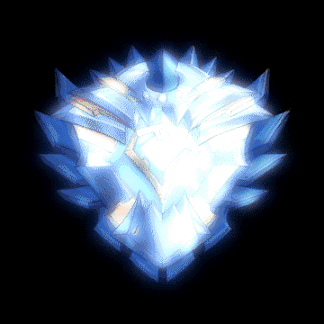 Composition de mon équipe dans l'arène
--
Quix le sournois ★ 3
Quix The Devious était nécessaire sur le champ de bataille en raison de la présence sélective des seuls guerriers à distance au tableau
Xénith Archer ★ 1
Xenith Archer a été ma première carte en jeu pour couvrir ma principale carte offensive
Diable Gargoya ★ 6
Gargoya Devil le puissant combattant, il avait raison en deuxième position pour s'assurer que sa défense est resté au mieux lorsque le vrai combat a commencé
Assassin Naga ★ 6
Naga Assassin était un dernier renfort dans ma phase offensive pour assurer le succès de Gargoya
Mon plan de bataille a été construit pour défendre Gargoya jusqu'à ce qu'il atteigne la première position de l'alignement. C'était une bataille réservée aux monstres à distance avec la possibilité de frapper l'arrière de la ligne de l'autre joueur. C'était un risque de toucher et de déclencher les cartes fortes d'un martyr.
Mon plan a fonctionné après que le Gargoya soit entré en première position grâce aux attaques complémentaires de Naga, j'ai remporté la victoire.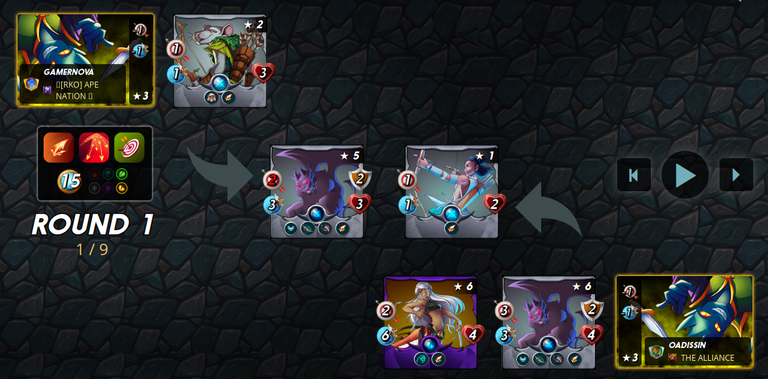 C'était intéressant d'apprendre de la ligne de bataille de mon adversaire. Je connaissais le but de Venary à l'arrière. L'absence d'un guerrier pour ajouter plus de puissance à la vague offensive aurait pu provoquer l'échec de cette bonne sélection.

J'ai eu de la chance lors de ce combat où l'équipe adverse était composée de deux guerriers. Un puissant guerrier à distance doté de la capacité de réparation aurait pu facilement s'occuper de ma sélection.
Avez-vous un puissant guerrier à distance capable d'attaquer de près et de réparer sa protection ?
~~~~~~~~~~~ Finally ~~~~~~~~~~~
Thanks for the battle Mage Secrets challenge curation team. My lineup team selection was the product of spontaneous strategy and the battle ruleset.
Merci pour l'équipe de curation du défi des secrets du mage de combat. Ma sélection d'équipe d'alignement était le produit d'une stratégie spontanée et des règles de combat.
If you appreciate this post, I invite you to explore on this blog my collection of publications.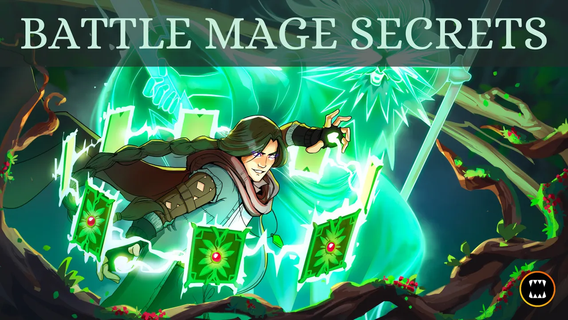 More about Splinterlands on the official telegram group Splinterlands Telegram
I invite you, dear readers, to share in the comment section whatever suggestions or questions you would like to ask.
Si vous aviez apprécié cet article, je vous invite à explorer mon blog pour découvrir ma collection de publications.
If you are interested in playing Splinterlands and don't own your account, click on the link below to start your exploration of this exciting board game.

| Resource: Background sound | Holizna In the Spotlight Winter Lofi 2023 Album |
| --- | --- |
| Holizna patreon | CC0 1.0 Universal |
---
▶️ 3Speak
---
---