Three Interesting Battles // Llama won't like one of these teams

---
I wish all the community member a peaceful day during the finale of the current Splinterlands season.
I am qualified to collect the rewards in Diamond III. I hope you have reached the highest league desired within the last hours of this season.
My article will present three battles that were full of lessons for me and I think for other players.
1rst Battle
The first battle had slow speed as a ruleset. My team performed very nicely with the great ability of Naga fire Wizard and Ettin spearman. Considering the presence of Mylor on the opposite side, I can say that luck was on my side. I had in my team not only one but two magic and two range monsters avoiding all thorn's residual damages.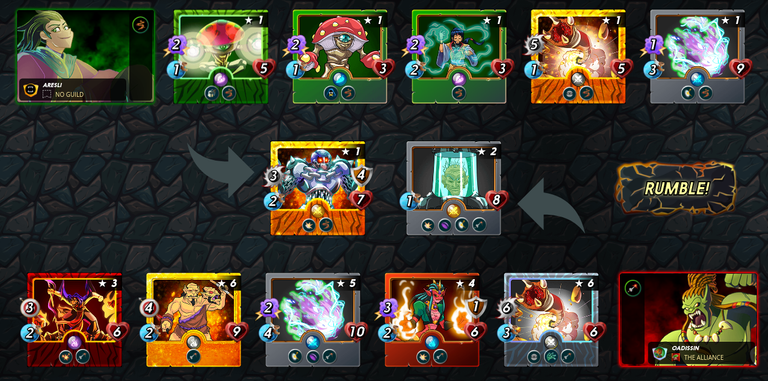 2nd Battle
Super sneak allowed my melee monsters to attack from any position as well as the opponent. I was hoping my opponent would not select monsters with the thorn's ability, otherwise, my team would have been defeated in less than two rounds.
Cards in my team on the board such as Exploding Dwarf and Cerberus effectively eliminated all the potential danger from behind the enemy's line.
--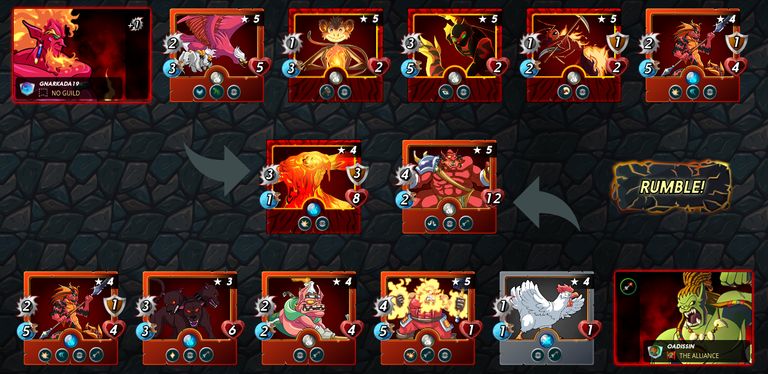 3rd Battle
The last stand ability with Llama is the main problem in this battle. The ruleset was Super sneak, the rise of common, and low mana. My strategy was to make sure the enemy's Flesh Golem doesn't activate the last stand ability. Demented shark with inspire boosted the melee attacks of all friendly monsters then Orca fought beautifully the last monsters on the enemy's lineup.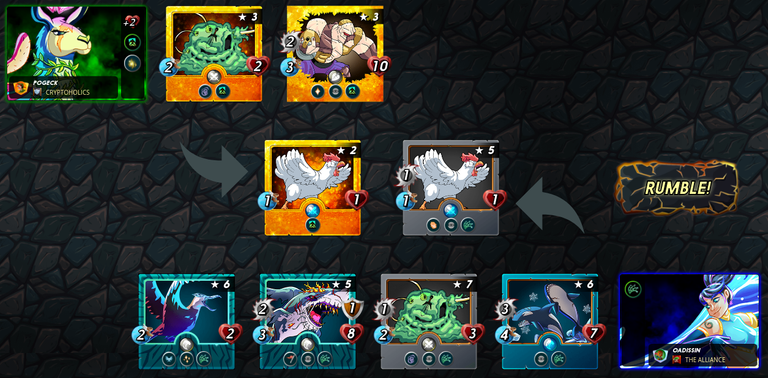 In summary, I have seen many players developed simple and effective strategies against powerful cards, especially Llama, so I am confident the return of balance in the ranking battle is upon us.
Thank you for reading my blog
Warm regards
---
▶️ 3Speak

---
---