THREE TUNES TUESDAY - PROMISES + YOUR SPIRIT + STATUS (MY RECOMMENDATIONS) ENG-ESP

---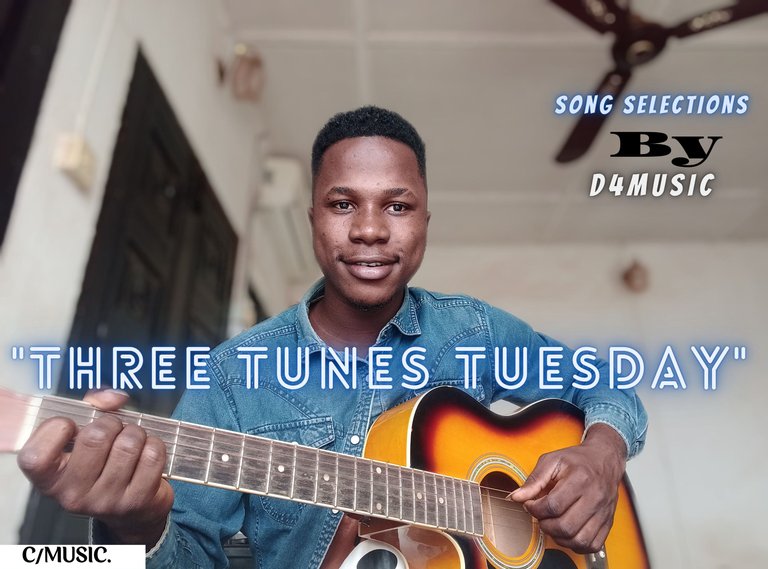 Hello people!!
Trust we are all doing great today!
Music is a beautiful thing and infact I can say it's one of the most beautiful that happened to humanity!
Music heals and inspires.
A big shout out to all musicians and music lovers out there!
Today is Tuesday, oh, not just an ordinary Tuesday, it's "#TTT" .
Three Tunes Tuesday is a lovely weekly event where we get to recommend songs for ourselves!
Some people prefer to post the links of the recommended songs while some still sing a snippet while they still go ahead to drop the YouTube link of the songs they've recommended for reference.
So today, I have three special music for us.
Are you ready?
First of, make sure you listen to the songs in my video, as you can choose to open the original versions for reference!
The first song is "promises" by maverick city.
God's promises never fails, great is his faithfulness and his mercies, cause they are always new every morning.
This song is an awesome song from maverick city which is really soul touching!
The second song is "Your spirit" by Leonard Tasha Cobbs.
This is a soul driving song talking about asking for the divine spirit of God.
Tasha Cobbs is a great singer that pitches very high and passes good melody!
It's a song you'll love.
The last song is "Status" by VaShawn Mitchell.
This song is a beautiful gospel track that is melodious rich.
The lyrics are beautiful and inspiring.
I'm sure you are going to love to listen to it.
For reference purposes.
The links to the original songs.
Promises by maverick city

Your spirit by Leonard Tasha Cobbs

Status by VaShawn Mitchell

Thanks for visiting!
---
SPANISH🇪🇸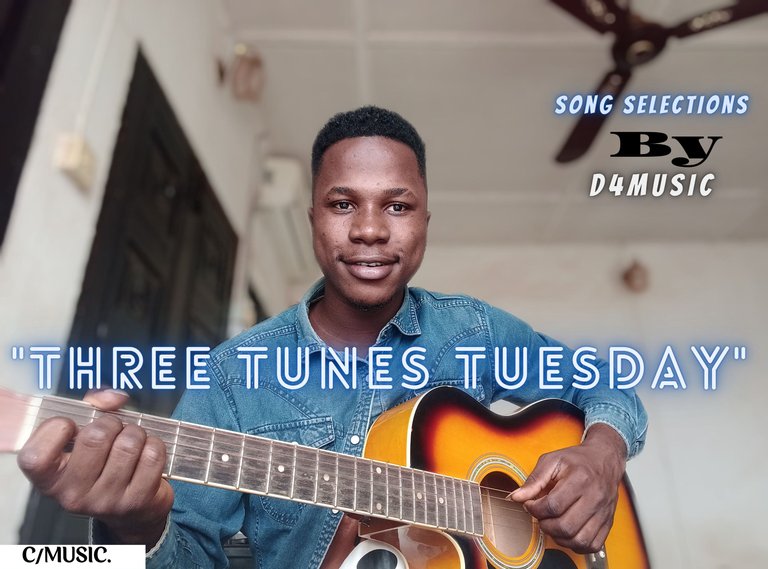 ¡Hola gente!!
¡Confía en que todos lo estamos haciendo muy bien hoy!
La música es una cosa hermosa y de hecho puedo decir que es una de las más hermosas que le ha pasado a la humanidad!
La música cura e inspira.
¡Un gran saludo a todos los músicos y amantes de la música!
Hoy es martes, oh, no es un martes cualquiera, es "#TTT".
¡Three Tunes Tuesday es un hermoso evento semanal en el que podemos recomendar canciones para nosotros mismos!
Algunas personas prefieren publicar los enlaces de las canciones recomendadas, mientras que otras siguen cantando un fragmento mientras continúan dejando caer el enlace de YouTube de las canciones que han recomendado como referencia.
Así que hoy tengo tres canciones especiales para nosotros.
¿Estás listo?
En primer lugar, asegúrese de escuchar las canciones en mi video, ¡ya que puede elegir abrir las versiones originales como referencia!
La primera canción es "promises" de maverick city.
Las promesas de Dios nunca fallan, grande es su fidelidad y sus misericordias, porque siempre son nuevas cada mañana.
¡Esta canción es una canción increíble de Maverick City que realmente toca el alma!
La segunda canción es "Your spirit" de Leonard Tasha Cobbs.
Esta es una canción que impulsa el alma y habla de pedir el espíritu divino de Dios.
¡Tasha Cobbs es una gran cantante que lanza muy alto y transmite una buena melodía!
Es una canción que te encantará.
La última canción es "Status" de VaShawn Mitchell.
Esta canción es una hermosa pista de gospel que es melodiosa y rica.
La letra es hermosa e inspiradora.
Seguro que te va a encantar escucharlo.
Para fines de referencia.
Los enlaces a las canciones originales.
Promesas de maverick city

Tu espíritu por Leonard Tasha Cobbs

Estado por VaShawn Mitchell

¡Gracias por su visita!
---
▶️ 3Speak
---
---