"LOVE AGAIN - AN ORIGINAL SONG || BY D4MUSIC @obaro" [ENG-ESP]

---
Good day pals!
hope we are all enjoying our weekend?
I am here with something I love the most, music!
This music is an original song composed shortly after I woke up earlier today.
It was as though I was hearing the melody from my sleep.. hahaha!
This song is titled "Love Again"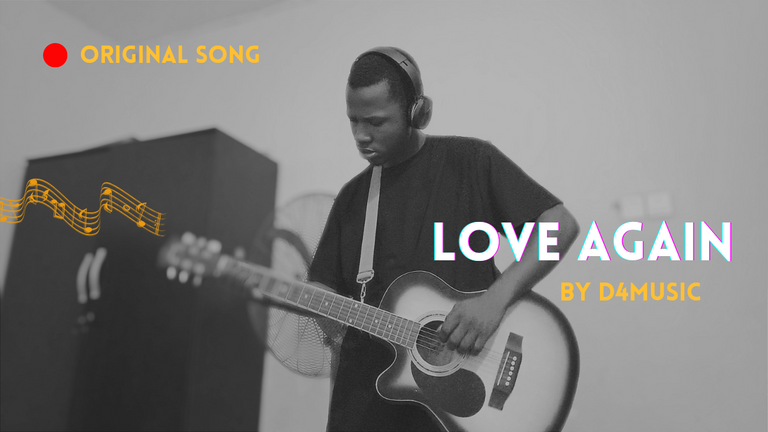 This song is centered around love, and about two lovers. Well, one of the lovers seemed to have been jilted several times and have concluded that he/she won't fall in love again.
But he/she met someone that he/she fell for.
Love at times can be weird.
But when you meet your perfect half, you'll know that love is sweet!!!
LYRICS
At first I thought
I wouldn't love again
Them you you came
Into my heart oh oh
At first I thought
I couldn'tLove again
Then you showed up (2x)
To sweep me away
BRIDGE
I'm crazy about you
I'm so crazy about you
I'm so crazy about you(2x)
CHORUS
Take my heart
I wanna love again
Help me to love again
I wanna be your own (3x)
THANKS FOR TUNING IN AGAIN!!!
YOU ALL REMAIN THE BEST!!
SPANISH
¡Buen día amigos!
espero que todos estemos disfrutando nuestro fin de semana?
Estoy aquí con algo que amo más, ¡la música!
Esta música es una canción original compuesta poco después de que me desperté más temprano hoy.
Era como si estuviera escuchando la melodía de mi sueño... ¡jajaja!
Esta canción se titula "Amor de nuevo"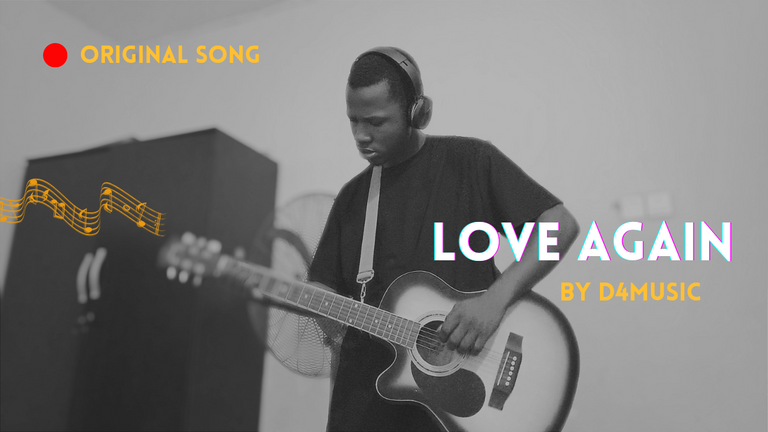 Esta canción se centra en el amor y en dos amantes. Bueno, uno de los amantes parece haber sido dejado plantado varias veces y ha llegado a la conclusión de que no se volverá a enamorar.
Pero conoció a alguien de quien se enamoró.
El amor a veces puede ser extraño.
Pero cuando encuentres a tu mitad perfecta, ¡sabrás que el amor es dulce!
LETRA
Al principio pensé
no volvería a amar
ellos tu viniste
En mi corazón oh oh
Al principio pensé
no pude amar de nuevo
Entonces apareciste (2x)
Para barrerme
PUENTE
Estoy loco por ti
Estoy tan loco por ti
Estoy tan loco por ti (2x)
CORO
Toma mi corazón
quiero amar de nuevo
Ayúdame a amar de nuevo
Quiero ser tuyo (3x)
GRACIAS POR SINTONIZAR NUEVAMENTE!!!
TODOS USTEDES SIGUEN SIENDO LOS MEJORES!!
---
▶️ 3Speak
---
---