HIVE OPEN MIC WEEK #122 - I'M YOURS ALONE || ORIGINAL SONG || BY D4MUSIC @obaro [ENG-ESP]

---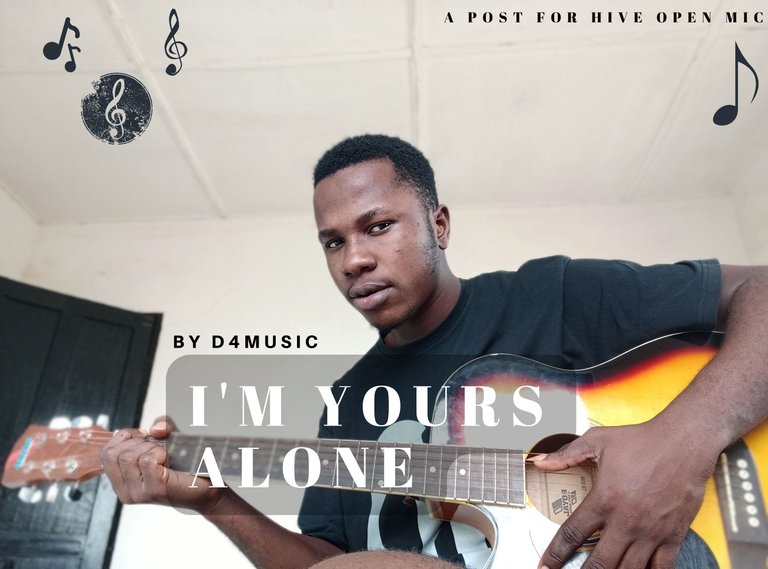 Hello pals
Hope you all are feeling fine?
This is another week on hive open mic which many musicans have started exploring on and it's been real fun all the way.
Like I mentioned, this is hive open mic week 122 and it's a privilege for me to get my musical piece across in this community.
The theme that we are to work on this week is emotion and it's really a theme that matched with the original I've had in mind all these while which is titled "I'm Yours Alone"
I sang this song which posses a lot of heart touching lyrics.
It's an emotional song that I feel goes in line with the theme for this week.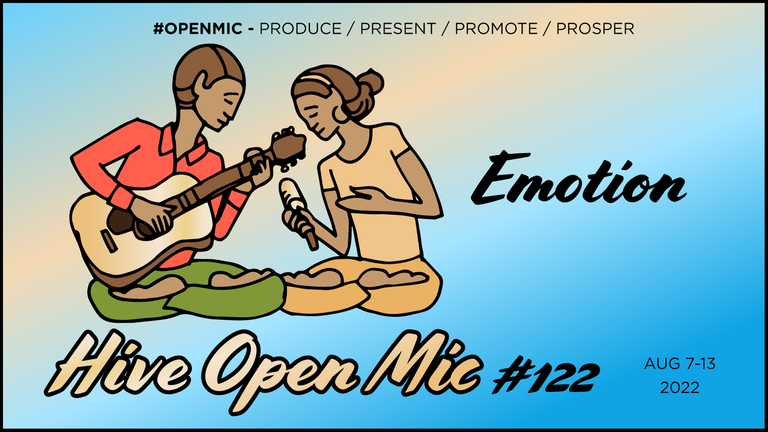 I hope you enjoy this musical piece while you sing along with the lyrics below!!
LYRICS
just take a look
At what we both share now
Does it look like I'm gonna go away
Just like your ex did to you
Just take a look at me now
I'm here to stay with you
I'm not gonna play with your heart
I'll be there for you all time
I'm gonna stand just like a pillar
I'm gonna hold you tight when you are down
I'm gonna be there for you
Be there for you, never make you cry
I'm gonna wipe your tears away
I'm gonna stay by you
Oh oh oh ooh
Oh oh oh
It looks like
Everyone always leave you
It's okay, I understand that you are scared
Let me assure you
I'm not like them
I'm gonna fix all that got spoilt
In your heart
Oh oh
I promise you
Never to hurt you
I'm gonna stand by you
Oh oh
(2x)
Yes I'm not gonna joke
With your emotions
I'm not gonna toy with your heart
That's my vow, to you
I'm gonna stay
I'm gonna stay
I'm gonna stay
Stay, with you , oh oh
I'm the one for you.
THANKS FOR TUNING IN
SPANISH🇪🇸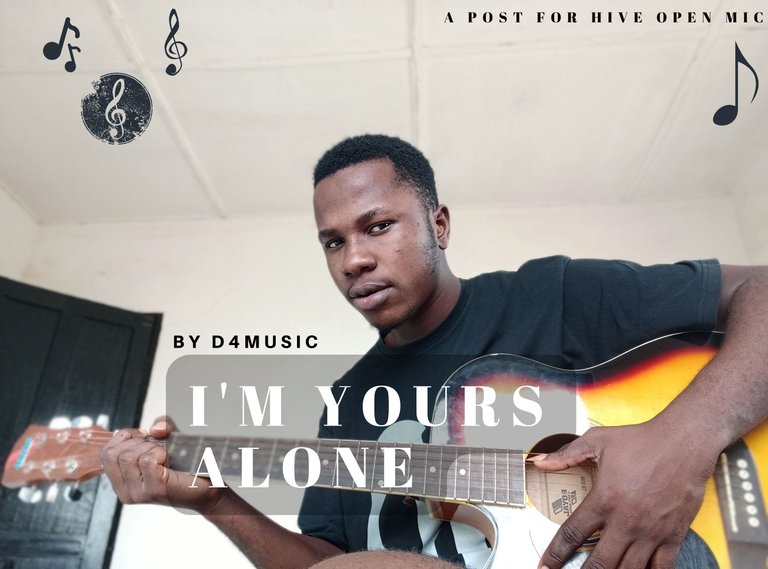 hola amigos
¿Espero que todos se sientan bien?
Esta es otra semana en el micrófono abierto de Hive que muchos músicos han comenzado a explorar y ha sido muy divertido todo el tiempo.
Como mencioné, esta es la semana 122 de micrófono abierto de Hive y es un privilegio para mí transmitir mi pieza musical en esta comunidad.
El tema en el que trabajaremos esta semana es la emoción y es realmente un tema que coincidía con el original que tenía en mente todo este tiempo que se titula "Soy solo tuyo".
Canté esta canción que posee una gran cantidad de letras conmovedoras.
Es una canción emocional que siento que va en línea con el tema de esta semana.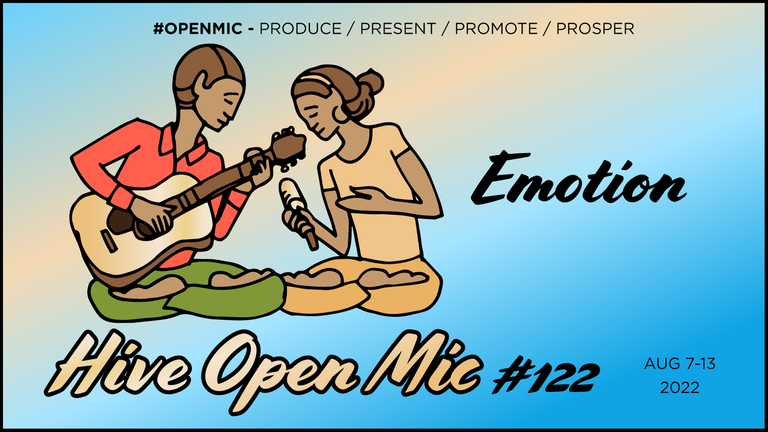 ¡¡Espero que disfrutes esta pieza musical mientras cantas junto con la letra a continuación!!
LETRA
solo echa un vistazo
En lo que ambos compartimos ahora
¿Parece que me voy a ir?
Al igual que tu ex te hizo a ti
Solo mírame ahora
Estoy aquí para quedarme contigo
No voy a jugar con tu corazón
Estaré ahí para ti todo el tiempo
Voy a pararme como un pilar
Voy a abrazarte fuerte cuando estés abajo
voy a estar ahí para ti
Estar ahí para ti, nunca hacerte llorar*
Voy a limpiar tus lágrimas
me quedaré contigo
oh oh oh oh
oh oh oh
Parece que
todos siempre te dejan
Está bien, entiendo que tengas miedo.
Déjame asegurarte
No soy como ellos
Voy a arreglar todo lo que se estropeó
En tu corazón
ay ay
Te prometo
nunca lastimarte
voy a estar a tu lado
ay ay
(2x)
Sí, no voy a bromear.
con tus emociones
No voy a jugar con tu corazón
Ese es mi voto, para ti
Me voy a quedar
me voy a quedar
me voy a quedar
Quédate, contigo, oh oh
Soy el indicado para ti.
GRACIAS POR SINTONIZAR
---
▶️ 3Speak
---
---