HIVE MUSIC FEST WEEK 22 - ELECTRICITY "PHEELZ" (COVER) BY D4MUSIC @obaro "ENG-ESP"

---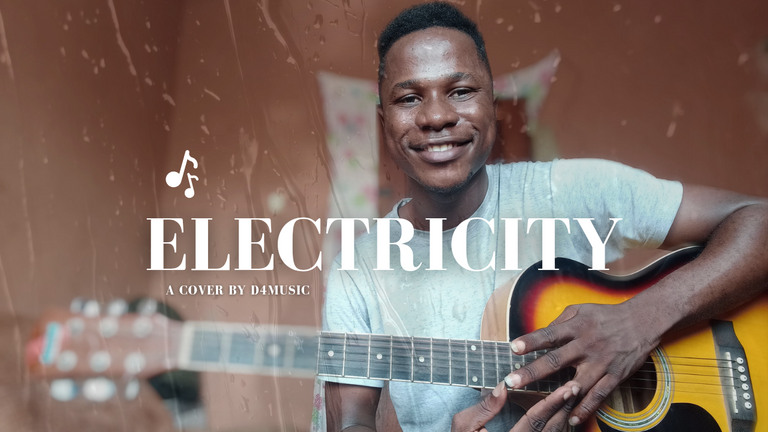 Hello everyone, how are you all doing?
For a starter, this is community music zone, a community for music lovers where rich tunes can be listened to.
Community music zones keeps putting in efforts to highlight musical talents and it's a good thing to do.
This has helped many artistes shine, improve their consistency rate and also brought out some qualities in them.
We have also come a long way in this music festival known as "Hive music Festival".
This is week 22 of this Festival and I as a proud member of the community will be coming in with a musical piece as an entry.
Many of you know that music is my best friend. I so much love music, cherish and adore her.
I honour and place value on music and I'm sure she's sure gonna honour me someday in which I'm sure is near.
I was able to finally record this afternoon after looking for a quieter place to record which I couldn't get.
The youths in the house where I say are noisy sets of people, they play loud music and they don't care whether it affects the neighbors or not.
I have told my relative that I'm currently with to lodge complain to the community head about their act, but it proved abortive. Ever since, I had to keep mute since it's not my apartment and also with the fact that I came visiting.
I came across Mac roc session with a lady called Constance. This musical sessions that I came across sounded so great and I decided to give it a try.
The song I gave a try is titled Electricity, an African tune done by Davido, a popular Nigerian artiste and Pheelz who is also a Nigerian artiste.
I'll also like to chip in something in this write up.
I'd love to appreciate all of my followers, friends, well wishers, my motivators, my secret fans and my known fans for how far you guys have brought me.
When I looked back at how far I've come ever since I became consistent on hive late last year, I'm always grateful for the gift of men that I have around.
Today, I was announced the winner of the singing aspect in the last cycle of the hive music festival. As far as I'm concerned, I dedicate this achievement to you all, you all have been Amazing supportive.
I particularly appreciate @starstrings01, @hopestylist for their special contributions towards who I currently am on hive today.
These people have always been there for me materially, in terms of advice and so on.
I'm so grateful.
I particularly appreciate my friend from afar, @yisusth, he has always been there too!.
Thanks to you all for stopping by!
@musiczone, @edwardstobia, thanks for the prizes, I'm really grateful!
---
SPANISH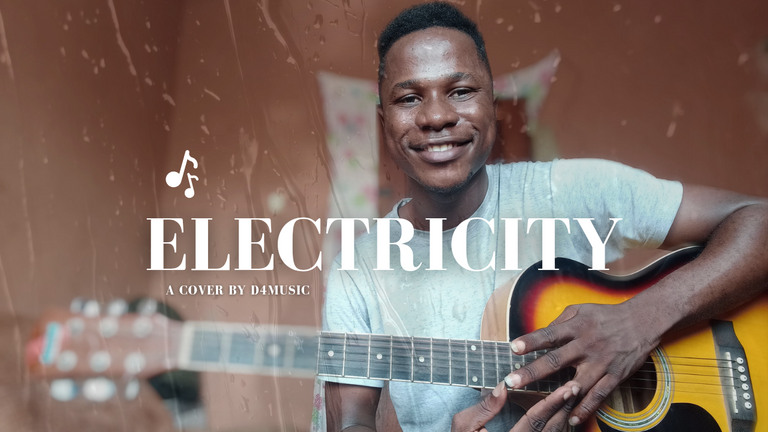 Hola a todos, ¿cómo están todos?
Para empezar, esta es la zona de música comunitaria, una comunidad para amantes de la música donde se pueden escuchar melodías ricas.
Las zonas de música de la comunidad siguen esforzándose por resaltar los talentos musicales y es bueno hacerlo.
Esto ha ayudado a muchos artistas a brillar, mejorar su tasa de consistencia y también ha sacado a relucir algunas cualidades en ellos.
También hemos recorrido un largo camino en este festival de música conocido como "Hive music Festival".
Esta es la semana 22 de este Festival y yo, como miembro orgulloso de la comunidad, vendré con una pieza musical como entrada.
Muchos de ustedes saben que la música es mi mejor amiga. Amo tanto la música, la aprecio y la adoro.
Honro y valoro la música y estoy seguro de que ella me honrará algún día que estoy seguro está cerca.
Finalmente pude grabar esta tarde después de buscar un lugar más tranquilo para grabar que no pude conseguir.
Los jóvenes en la casa donde digo son gente ruidosa, ponen música alta y no les importa si afecta a los vecinos o no.
Le dije a mi pariente que actualmente estoy para presentar una queja al jefe de la comunidad sobre su acto, pero resultó abortivo. Desde entonces, tuve que guardar silencio ya que no es mi departamento y también por el hecho de que vine de visita.
Me encontré con una sesión de Mac roc con una dama llamada Constance. Estas sesiones musicales con las que me encontré sonaban tan bien que decidí intentarlo.
La canción que probé se titula Electricity, una melodía africana compuesta por Davido, un popular artista nigeriano y Pheelz, que también es un artista nigeriano.
También me gustaría aportar algo en este escrito.
Me encantaría agradecer a todos mis seguidores, amigos, simpatizantes, mis motivadores, mis fans secretos y mis fans conocidos por lo lejos que me han traído.
Cuando recuerdo lo lejos que he llegado desde que me volví constante en Hive a fines del año pasado, siempre estoy agradecida por el regalo de los hombres que tengo a mi alrededor.
Hoy, me dieron a conocer al ganador del aspecto de canto en el último ciclo del festival de música de la colmena. En lo que a mí respecta, les dedico este logro a todos ustedes, todos ustedes han sido un apoyo increíble.
Aprecio particularmente a @starstrings01, @hopestylist por sus contribuciones especiales hacia quién soy actualmente en la colmena hoy.
Estas personas siempre han estado allí materialmente para mí, en términos de consejos, etc.
Estoy muy agradecido.
Agradezco especialmente a mi amigo de lejos, @yisusth, ¡él siempre ha estado ahí también!.
¡Gracias a todos por visitarnos!
@musiczone, @edwardstobia, gracias por los premios, ¡estoy muy agradecido!
---
▶️ 3Speak
---
---