Scammers Everywhere, Avoid transactions with POS vendors.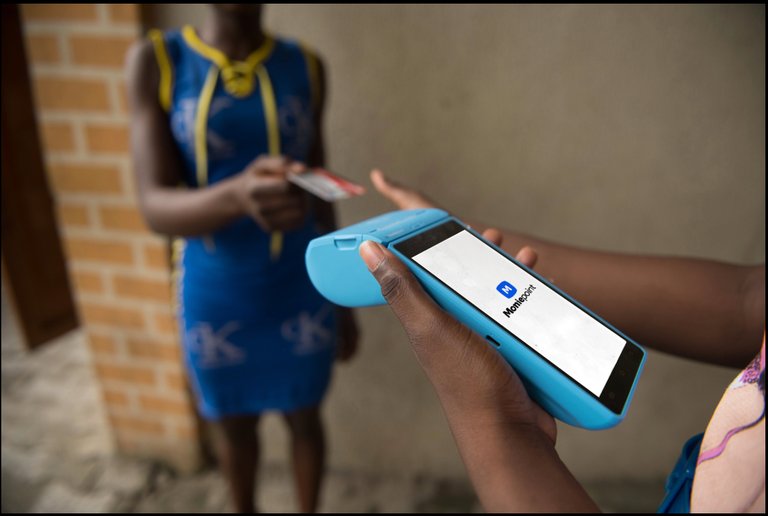 source
---
---
Because of technological advancement and means to survive, we have the emergence of the POS business that has really gained strength in Nigeria in a very short time, with the way POS business gained ground in our society made me believe they are something fishy about the business.
---
---
you might wonder why I said so🤔 but I guess if you are reading this post and you are from anywhere in Nigeria you will understand why I say so. well for my foreign friends I will just have to explain myself. my suspicion of the POS business was confirmed on the 5th of January 2022. on that day my senior pastor's wife was crying seriously I could see real tears dropping from her eyes.
when I moved closer to the scene I discovered the real reason behind my strong mummy crying. so according to her, she visited a POS business center, and she withdrew successfully the sum of 50 thousand nairas. 15mins after she reached the house something shocking happened. as she started receiving debit alerts. the first was a fifty thousand naira debit while the second debit alert was two hundred and fifty thousand nairas, that kind of money alone can make someone run mad.
how did they do it still baffles me, banker around said it is possible for them to withdraw from our account even without an ATM card, saying once we put our card into their small machine our details can be hijacked if they want, and that was exactly what happened to her. they rushed back to the POS point lol and behold the person that was there earlier is nowhere to be found and up till this moment, they kept on trailing him all to no avail.
please the warning goes to all the Nigerians and if you in your country use the POS for withdrawal to please be careful, as most of these Internet fraud stars are venturing into the POS business to dupe people of their hard-earned money.
please as a young boy or girl at home go out with your elderly parents whenever they want to withdraw or send money. this one happened still this news year but a friend of mine told me about it. she said N elderly woman went to a bank ATM to withdraw money after inserting the card countless times all to no avail, an unknown guy walked up to her collected the card from her pretending to help her.
he rubbed the card on the hair of his head and gave it back to her after trying to withdraw but failed he told her to come back either later in the day or the next day, that some cards do malfunction most of the time saying it's not a problem for her to go inside the bank because they can't help her there. all she had to do was to go and come back the next day as he said earlier. she an old lady quietly went away thinking he as a young person gave her the right direction.
before she reached the house the sum of 1million naira was taken out from her card. getting home she saw the text and was surprised because the transaction was never successful, she started calling out her children to come and see what she is seeing. a moment later five hundred thousand naira was withdrawn from her account.
it was then she narrated how she was having difficulty withdrawing from her account, and a young boy approached her and try helping her she gave him the pin, and little did she know that the boy returned another ATM card back to her, she unknowingly collect the card. they were all in regrets that they would have gone with her if they knew, they talk as if whenever a bad thing want to happen it rings a bell.
just this year January lots of things are beginning to happen and it looks as if fraud is taking the lead😥 we should all be vigilant not fall into the hands of frauds, a "reminder" please stay away from POS point if you want to carry out any transaction go to your bank or use the nearest ATM machine if you are not close to one pay transport fare to where you have an ATM machine it is better for you to pay that little fare down to an ATM machine than to go to the nearest POS point and get scammed. the damage will be huge, it might even cost you your life.
---
if you are using a POS point for withdrawal then it should be an account with less amount of money. he that has an ear will hear 👂 it is better to be careful now and not prove to know more than those fraud stars. I come in peace, have a nice day, and a happy new day to you.
---
Posted Using LeoFinance Beta
---
---