Hot July
And it is Wednesday Walk time! I fully intended to post these pictures last Wednesday, 7/20/2022, but I am writing this on Thursday so - yeah - once again a day or week (?) got away from me. Time to test Peakd's scheduling function!
The below photos were taken on my usual walk around the neighborhood. Lately, it has been so hot that after work I opted for a walk instead of a walk-a-jog or jiggyjogg but at least I did something, right?
This walk always brings me down to our little river and I usually stop there to check if there's anything interesting to see, like crayfish or fish. And that is what I thought what I was looking at when I stopped this particular day, in fact, I remember thinking whoa, what an ugly big fish that I could see through the calm and crystal clear water.
Imagine my surprise when the fish surfaced and showed a long tail. A water rat? was my next thought ewwh. But then it started hunting fish and somehow I didn't think that rats hunt fish but I don't know. Anyhow, I know it is hard to see on these iPhone pics but - it is a river otter! That kept happily swimming and paddling back and forth and up and down until it vanished in the overhanging bushes of the river bank.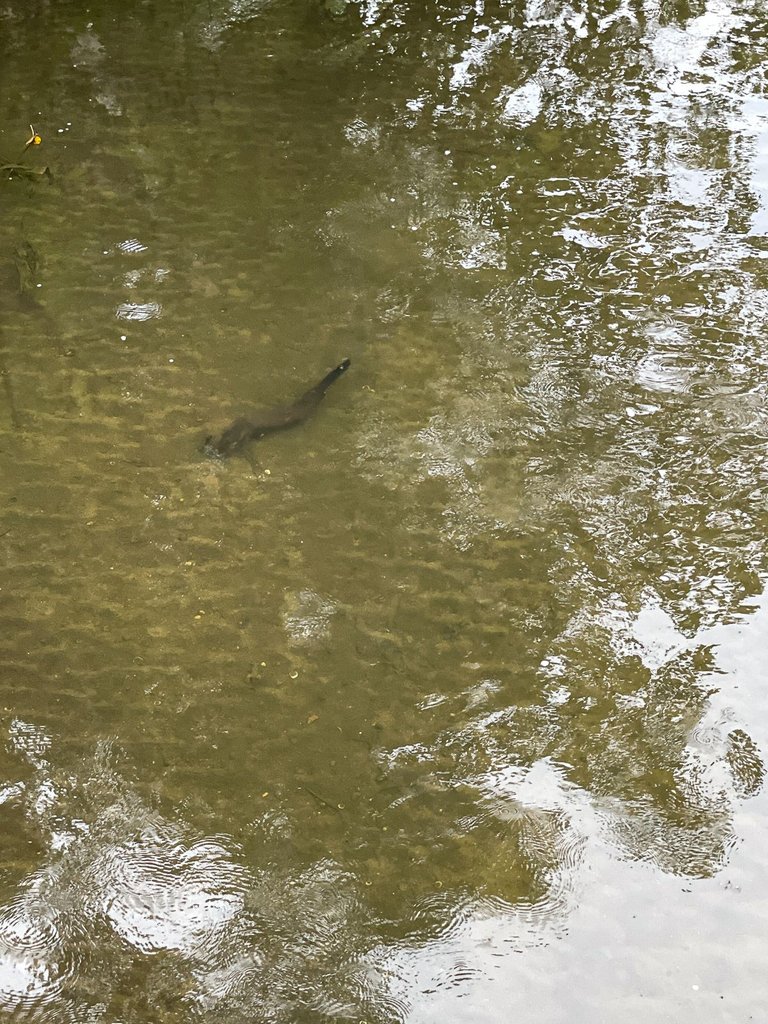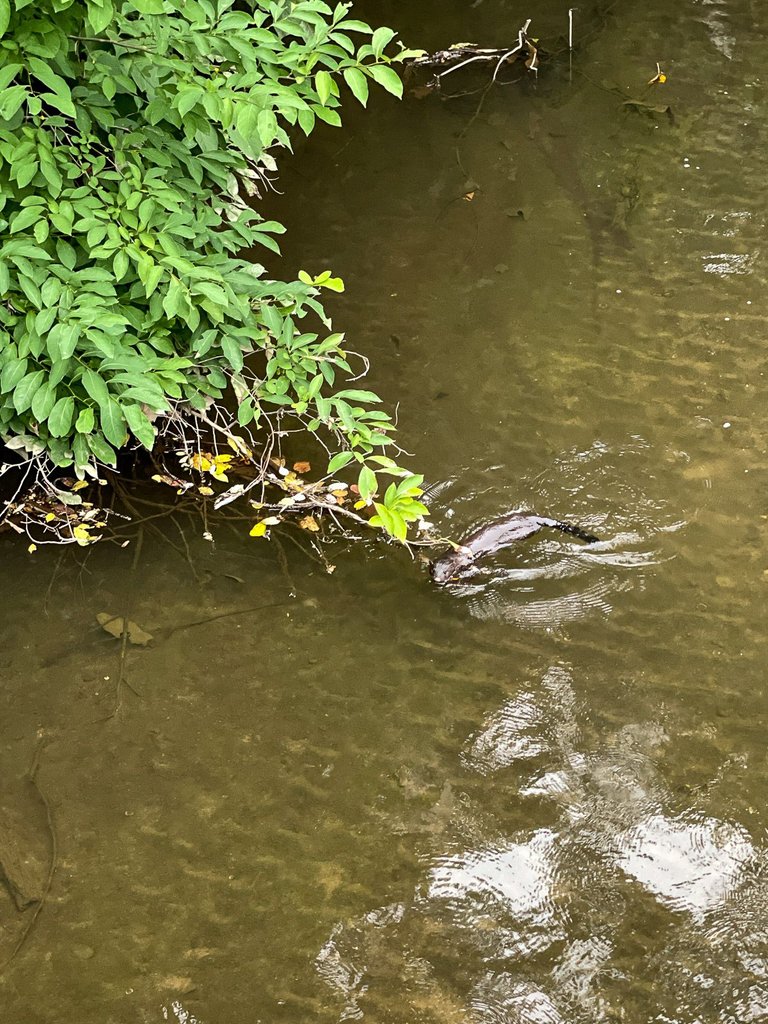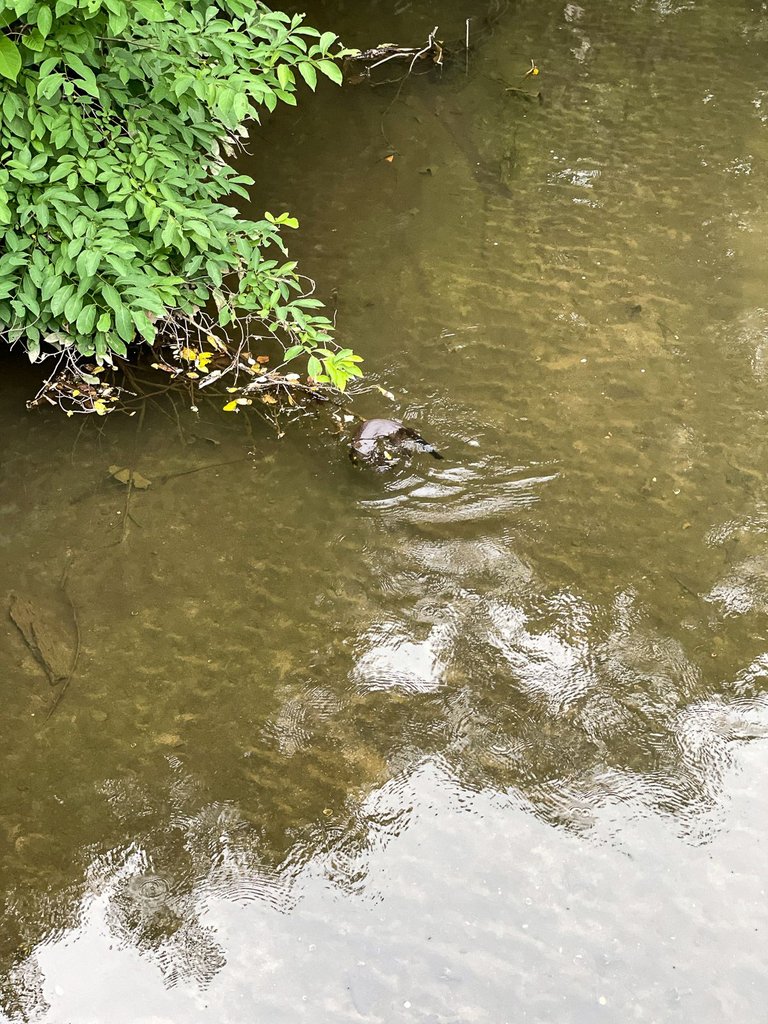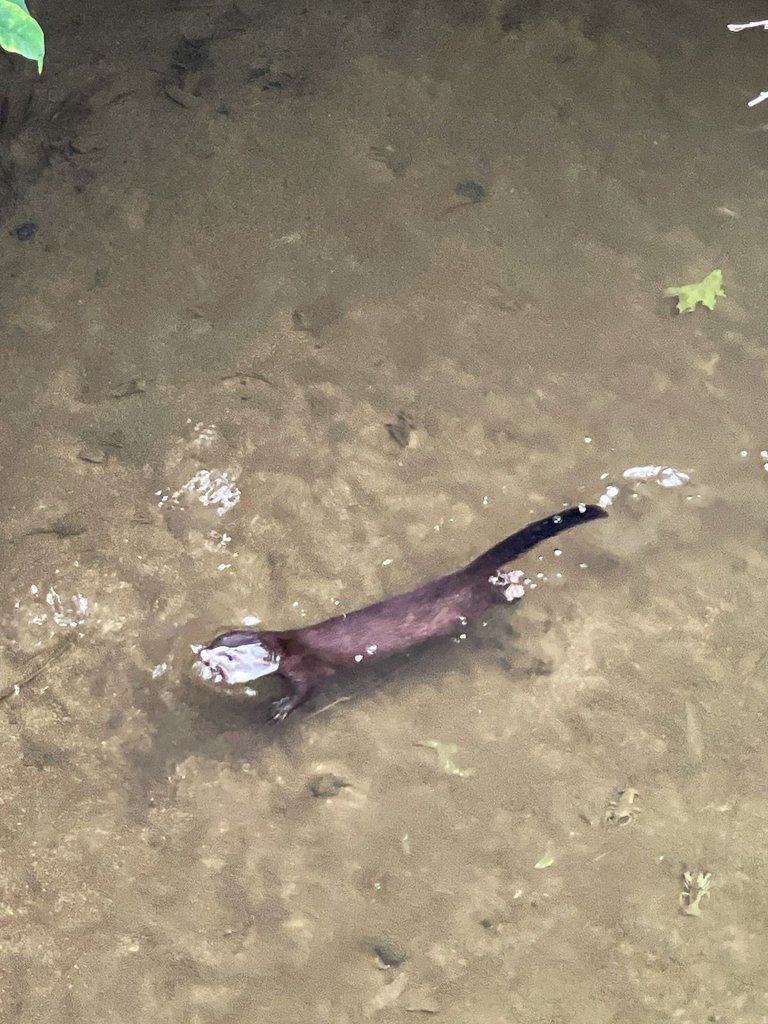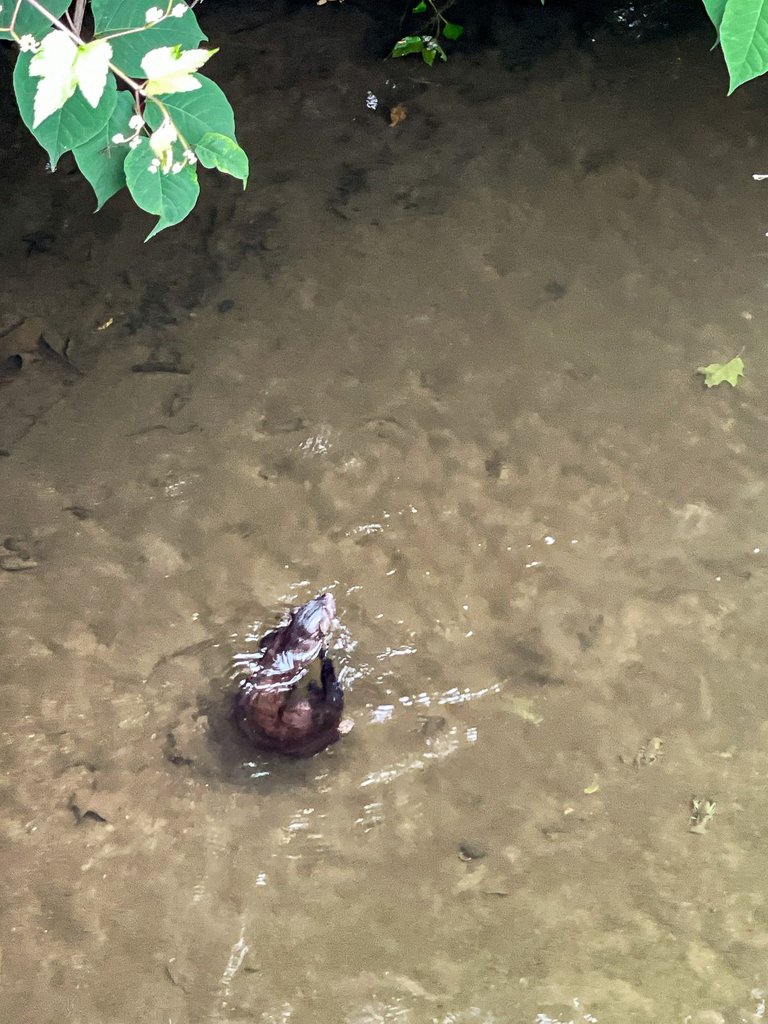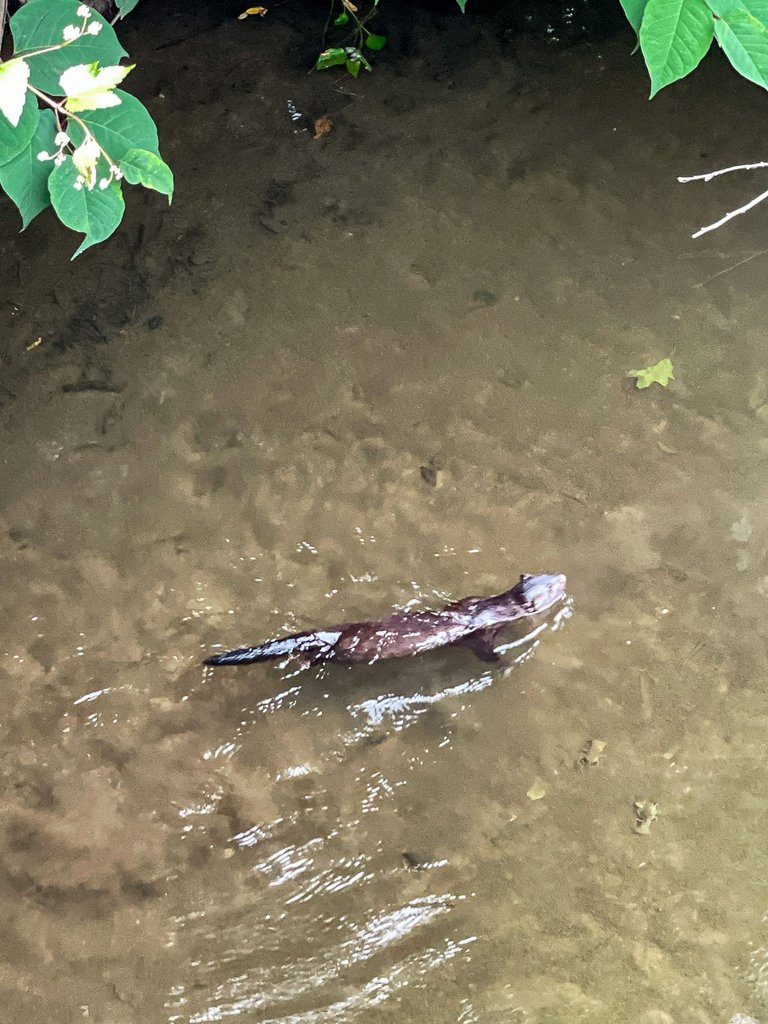 My next sight wasn't quite as pleasant. Well, they look really beautiful at this stage between larvae and adults but - these are an invasive species here in the US - the Spotted Lanternfly. You are supposed to kill and report them.
Also, they freaked me out just a little bit. They were scurrying their way - I thought - but then they turned and kinda stared at me. So, I quickly snapped the photos and left. Sorry, I couldn't kill them...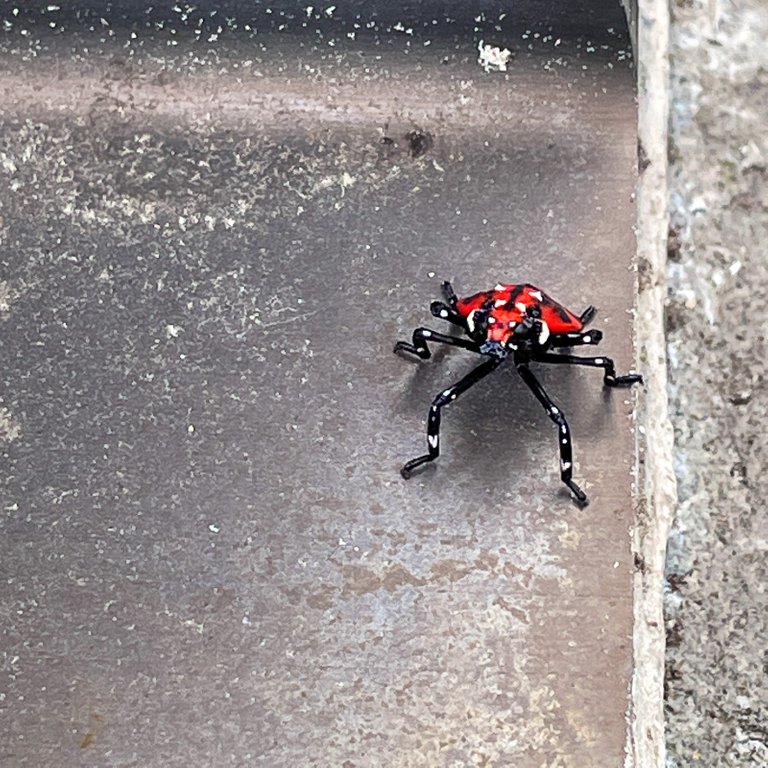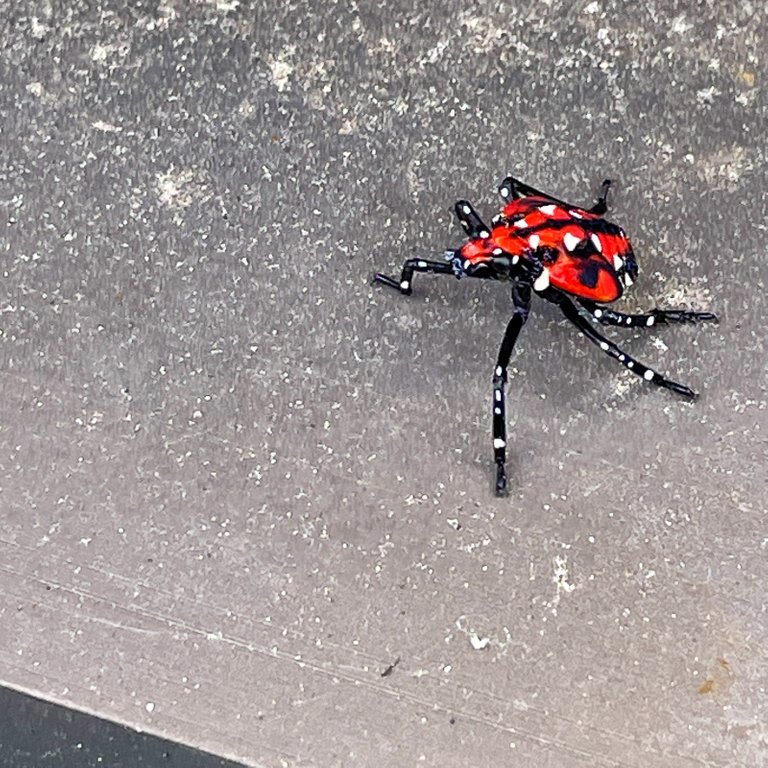 Then we have the loved-by-every-photographer dandelion puff - LOL. I should probably go and count how many photos of these I have in my library. I don't care. When I see a perfect one or a not-so-perfect one I just have to take another shot of it.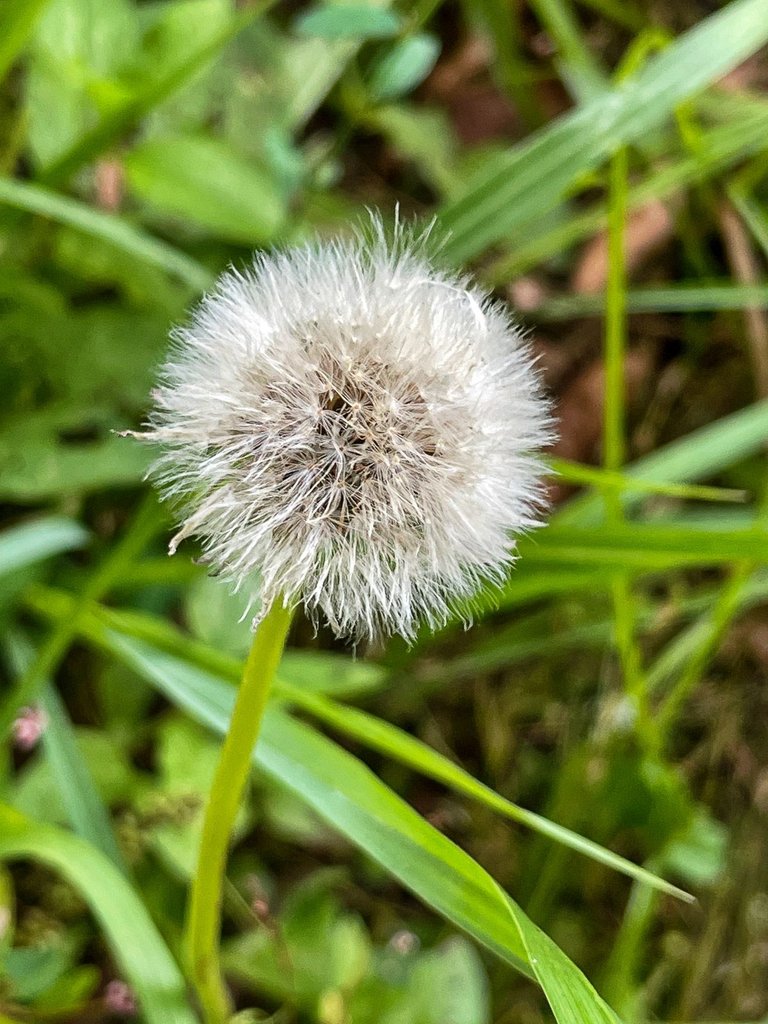 And last but not least, almost as customary for my Wednesday Walk posts, here is the latest on this neighborhood development. They're making quite the progress. The building on the left seems pretty much finished on the outside.
Interestingly, the top photo was taken last Tuesday and then I walked by a few days later when it was about to rain and thunder and took the photo below standing in pretty much the same spot but with a wide angle and the wonderful piles of clouds.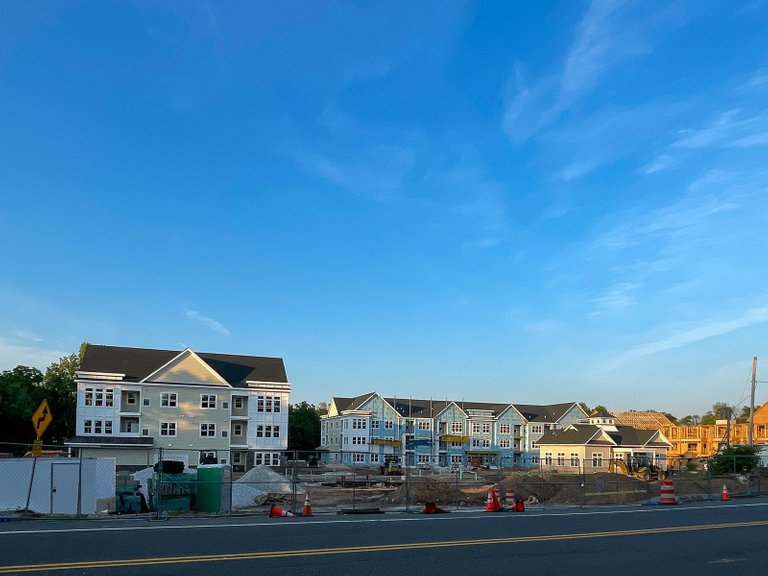 And that's it for today. Now I'm going to try out that schedule function....
Have a great rest of your day!
Cheers,
(Ocean)Bee

Unless otherwise noted, copyright for all photos, dividers and gifs ©Oceanbee|ImagesByCW

---
---