ACID SHOOTER // Splinterlands Art Contest Week 186!
hello everyone!
Thank you to those who have seen it for the first time and those who have always seen it.
At the request of my guild mate KEN CHAN, I drew ACID SHOOTER this time.
みなさんこんにちは!
初めて見てくれた方も、いつも見てくれている方もありがとうございます。
私のギルドメイトのKENCHANからのリクエストで、今回はACID SHOOTERを描きました。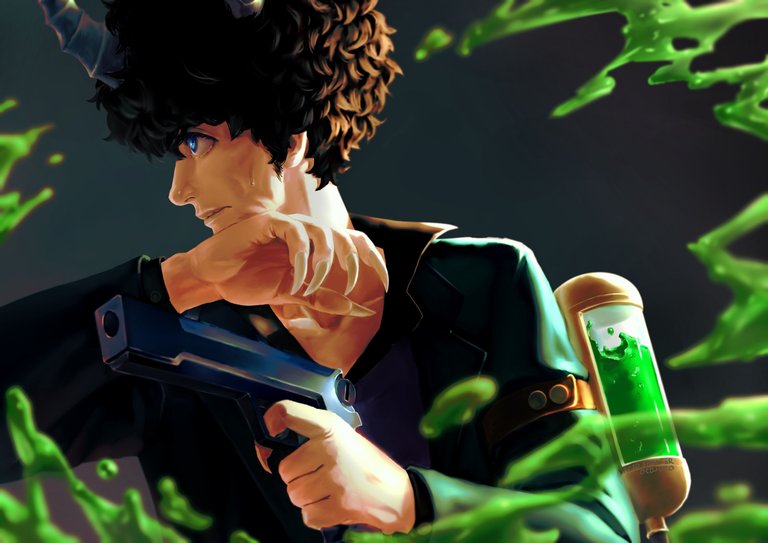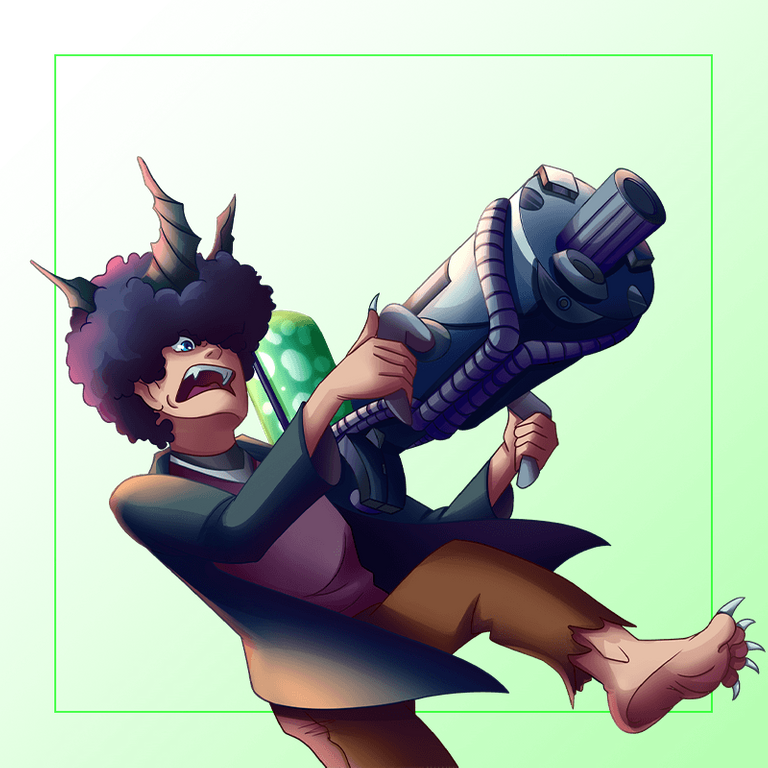 My image of him was "a little unreliable man" because I don't know where his acid shot hits.
Despite his unreliable image, he's actually a pretty dependable man, isn't he?
Let me show you the process.
彼のアシッドショットがどこに命中するかわからないことから、私の彼に対するイメージは"少し頼りない男"でした。
その頼りないイメージがありながらも、実は結構頼れる男、それが彼ではないでしょうか?
ではプロセスをお見せします。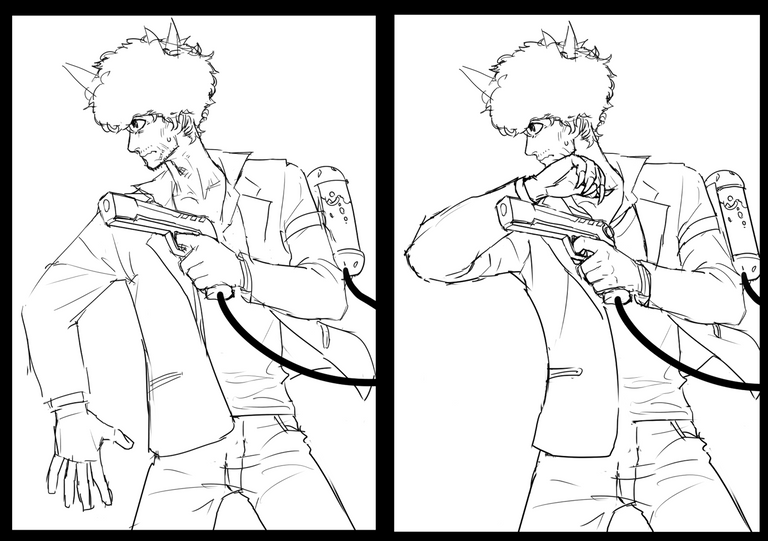 This time I drew a rough line with a quick line.
His big weapon turns into a compact handgun in my painting. An acid tank is also attached to his arm!
At first, I drew a pose that sticks to the wall, but I change it to a gesture that wipes the sweat from my chin.
今回はささっと線でラフを描きました。
彼の大きな武器は、私の絵ではコンパクトにハンドガン状に変えます。酸のタンクも腕に装着!
はじめは壁に張り付くようなポーズを描きましたが、顎の汗を拭う仕草に変えます。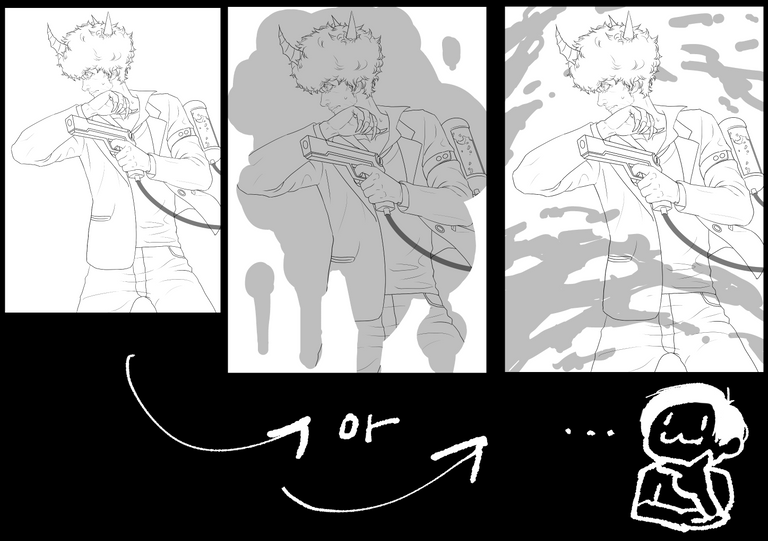 Make a clean copy with a pen, and think about the design of the whole picture.
A composition that looks like a peek through a hole melted in acid ...
No, I thought that the composition in which the acid droplets danced was more flashy and looked better.
ペンで清書し、そして絵全体のデザインを考えます。
酸で溶けた穴から覗くような構図・・・
いや、酸の飛沫が舞う構図の方が派手で見栄えがいいと思いました。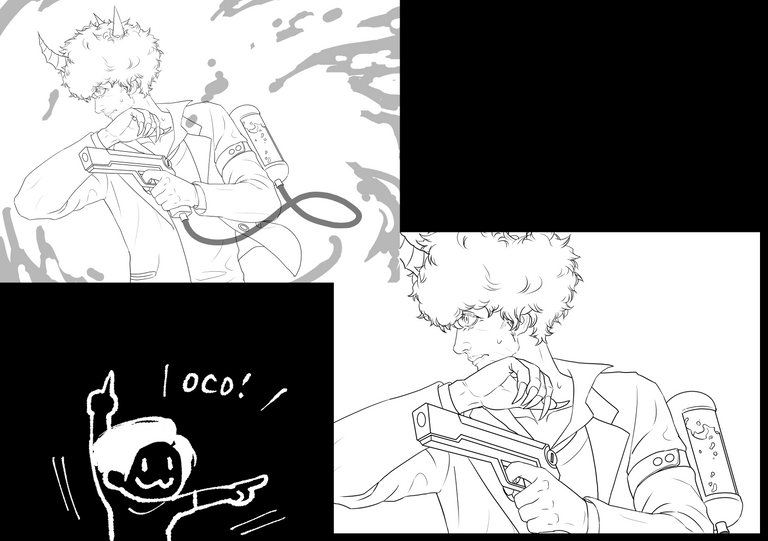 Zoom in on him more and emphasize.
The screen is finally set.
もっと彼にズームインして強調します。
これでようやく画面が定まりました。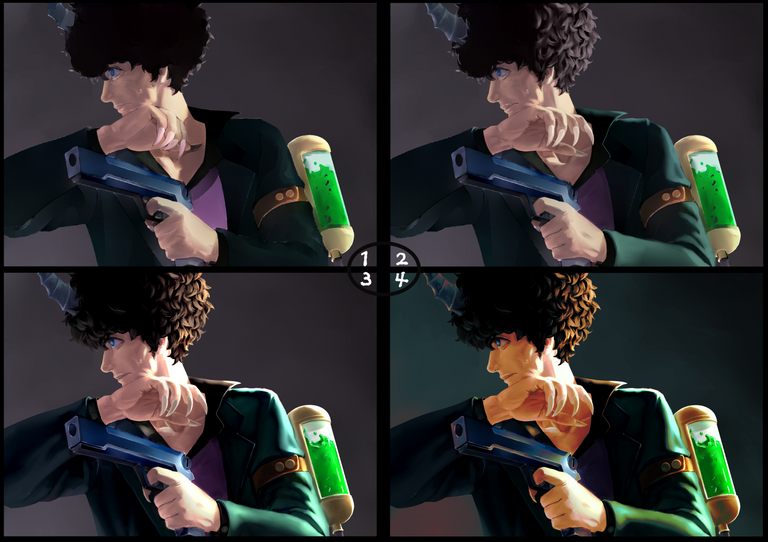 Color it. I always like to draw bright, but this time I'll make it a little darker.
I will draw with the light from the right in mind.
Add light to the bright areas.
Adjust the color impression with color correction and gradation map.
1.色を着けます。私はいつも明るく描くのが好きなのですが、今回は少し暗めにします。
2.右からの光を意識して描き込んでいきます。
3.明るい部分に発光を足して。
4.色調補正、グラデーションマップで色の印象を整えます。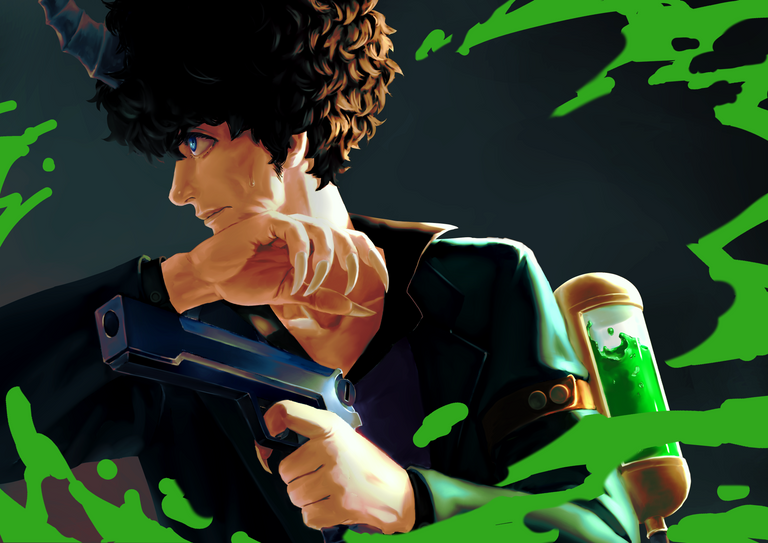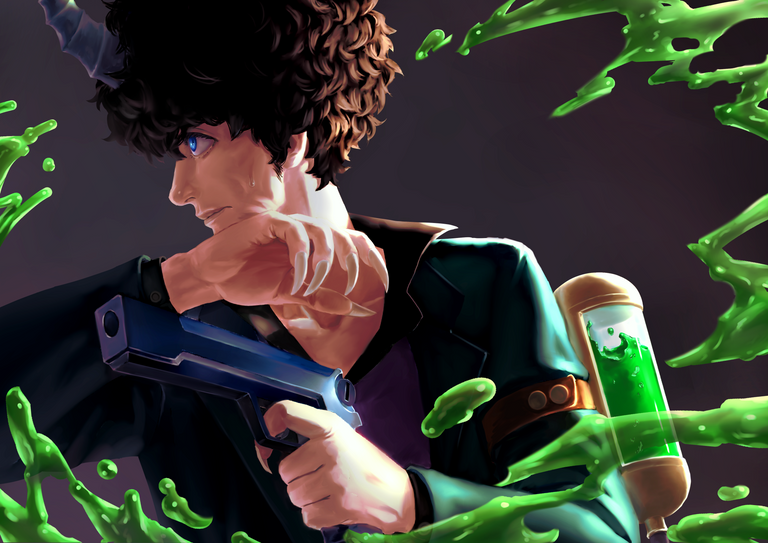 The acid droplets are drawn cool again to express a three-dimensional effect and transparency.
I changed the color a little, but I'll put it back later.
酸の飛沫を改めてかっこよく描き、立体感や透明感を表現します。
少し色味を変えましたが、これは後で元に戻します。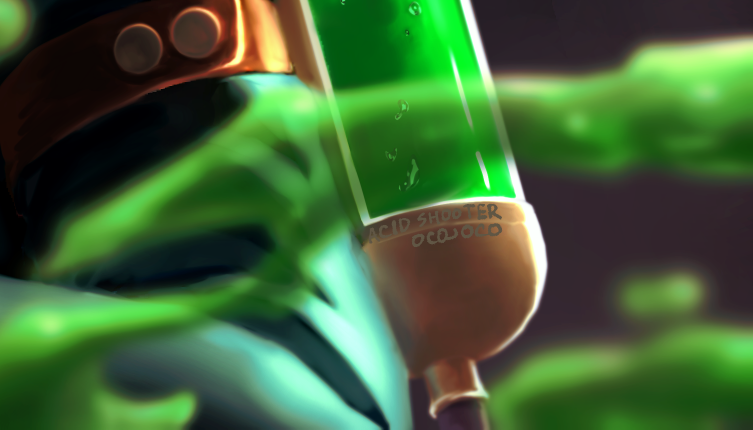 This sign is hidden in the tank.
今回のサインはタンクに忍ばせます。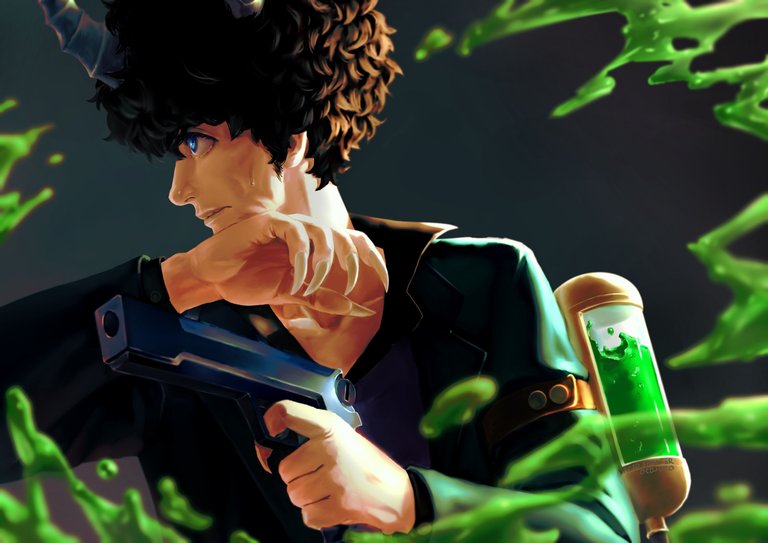 It was completed by blurring it according to the depth.
奥行きに合わせてぼかしをかけ、完成しました。
How was it?
Make good use of ACID SHOOTER and win more battles!
By the way, I'm not good at it lol
See you in the next art!
いかかでしたか?
皆さんもACID SHOOTERをうまく使いこなし、バトルでより多くの勝利を掴んでください!
ちなみに私は使いこなせていません笑
ではまた、次のアートで!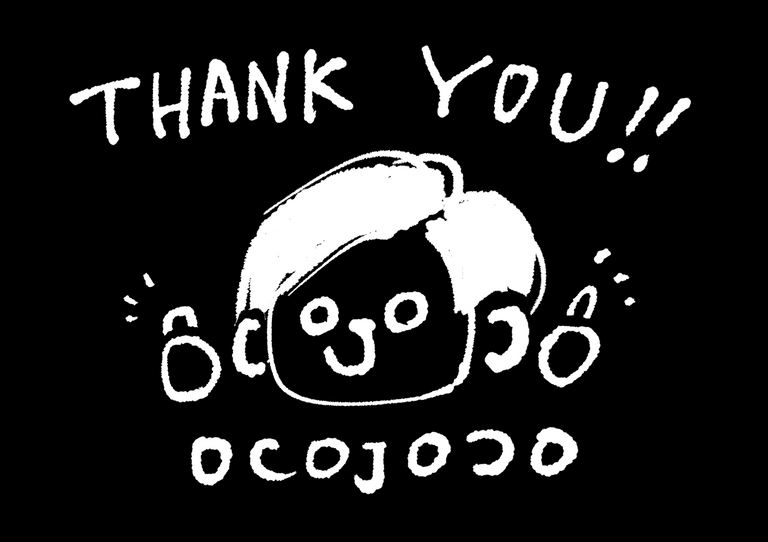 ---
---