Explosive determination (YODIN ZAKU Comic style version) // Splinterlands Art Contest Week 189!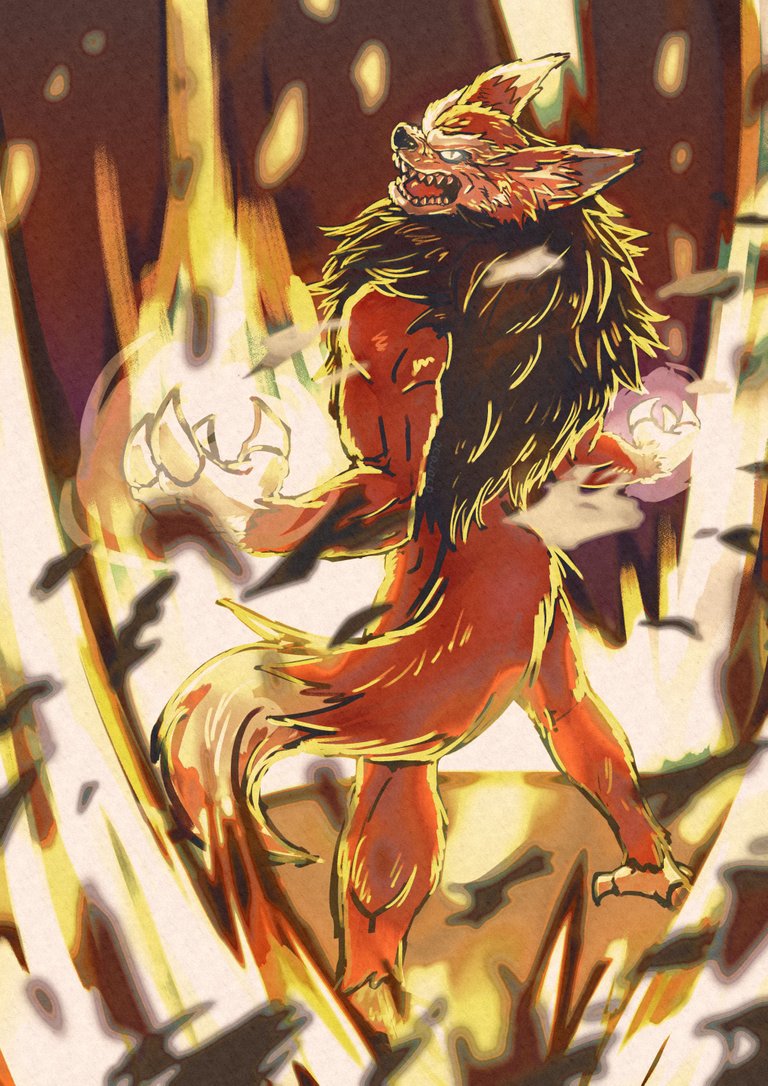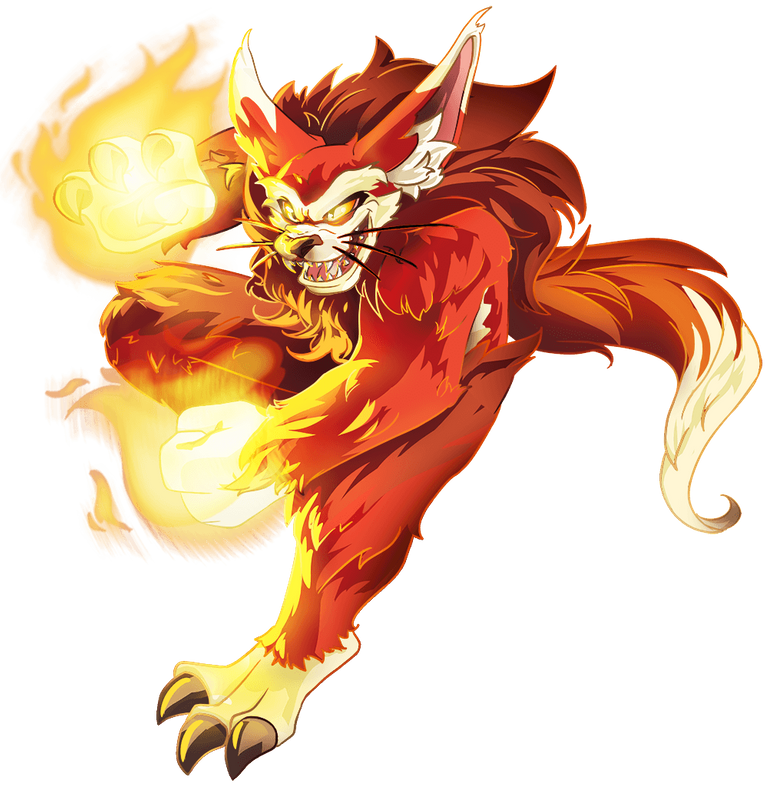 Hello everyone, this is OCOJOCO.
I got my third Corona vaccine last week, and I had a strong side reaction, so I was in bed, but I'm finally back!
In the midst of all this, I drew this work, "Explosive Determination" (YODIN ZAKU Comic Style Version).
Since I started participating in this contest, I have gained a lot of skills and experience. And now I want to experiment with the possibilities of my art style.
And that's why this time it's comic style!
Below is a brief description of the process.
みなさん、こんにちは!OCOJOCOです。
先週3度目のコロナワクチンを接種し、副反応が強く出たので寝込んでいましたがようやく復活しました!
そんな中で今回描いた作品は "爆発的な決意"(YODIN ZAKU コミックスタイルバージョン)です。
このコンテストに参加するようになってから私は多くの技術と経験を得ることができました。そして今、自分のアートスタイルの可能性を色々試したいと考えています。
それで今回はコミックスタイルというわけです!
以下、プロセスは簡単に説明します。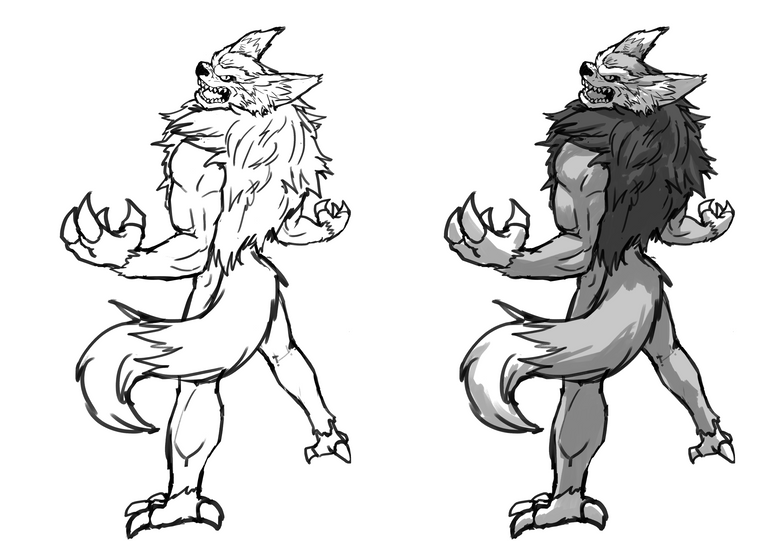 ↑First, I started with a rough line drawing. I wanted to give the picture a rough look, so I used a gouache brush to draw roughly, and then I set it up as it was. Then I added gray tones.
↑まずラフから線画ですが、絵に荒々しさ演出したかったのでガッシュブラシを使用してざっくりと描き、それをそのまま整えていきました。そしてグレートーンを乗せました。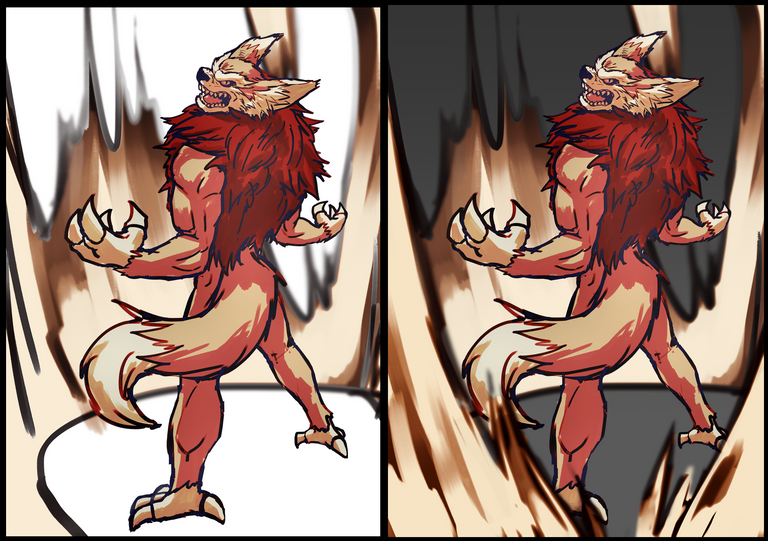 ↑ I put colors on the gradient map and painted the flame in the back.
The flame in the foreground is also drawn, and the background is darkened to emphasize the brightness of the flame.
↑グラデーションマップでカラーを乗せ、奥の炎を描きました。
手前の炎も描き、炎の明るさを強調するため背景を暗めにしました。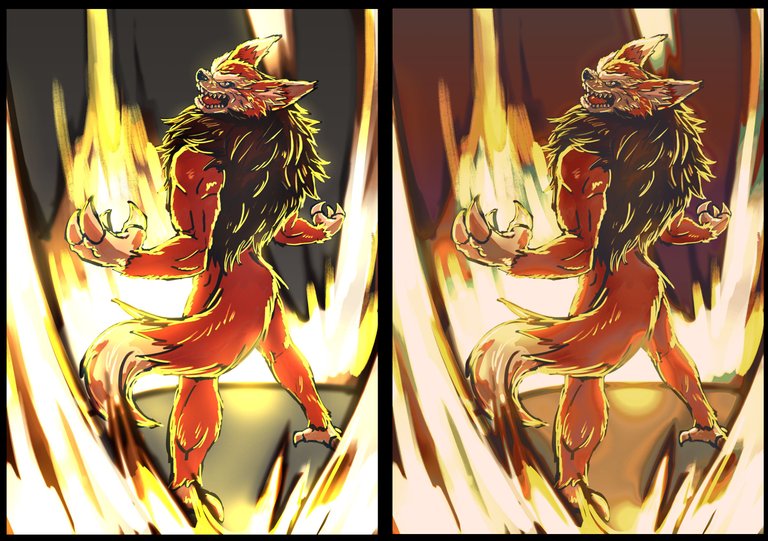 The light of the fire illuminates him.
Surrounded by flames, he would actually appear much brighter, but here I have ventured to make him glow in this way to create a striking expression.
Then I adjust the overall color of the screen by adding more color correction and gradient maps.
炎の明かりが彼を照らします。
炎に囲まれた彼は実際にはもっと明るく見えるでしょうが、ここでは印象的な表現にするため、私はあえてこのような光らせ方をしています。
そして色調補正やグラデーションマップをさらに加えて画面全体の色味を調節します。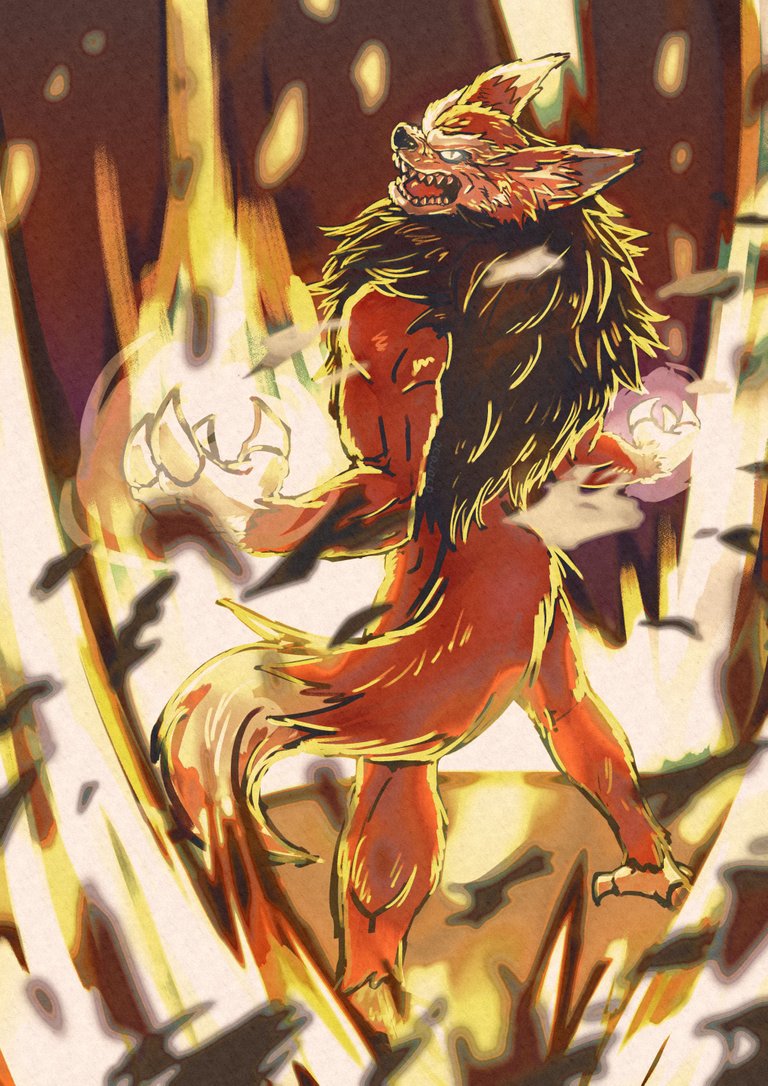 Dancing swirling sparks of fire and ashes, completed with the light of determination in his eyes and in his hands!
A signature so central to the screen, yet so inconspicuous!😎
渦巻く火の粉や灰を舞わせ、彼の瞳と両手に決意の光を宿して完成しました!
画面の中心にあるのに目立たないサイン!😎
How did you like my work this time?
It was fun to paint in a comic style and in a rough and rugged manner.
I will keep an eye on your feedback and try a different style in the future! Thanks for your support!
See you in the next art!
今回の私の作品はいかがでしたか?
コミックスタイルでしかも荒々しく描くというのは、筆が乗って楽しく描けました。
みなさんの反響を見ながら、これからまた違ったテイストにも挑戦していきます!応援ありがとうございます!
ではまた次のアートで!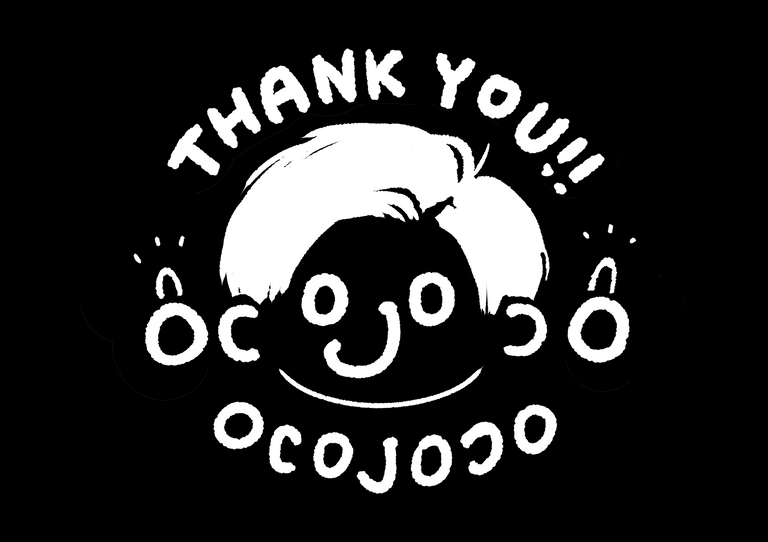 ---
---