Pixie in the snow // Splinterlands Art Contest Week 195!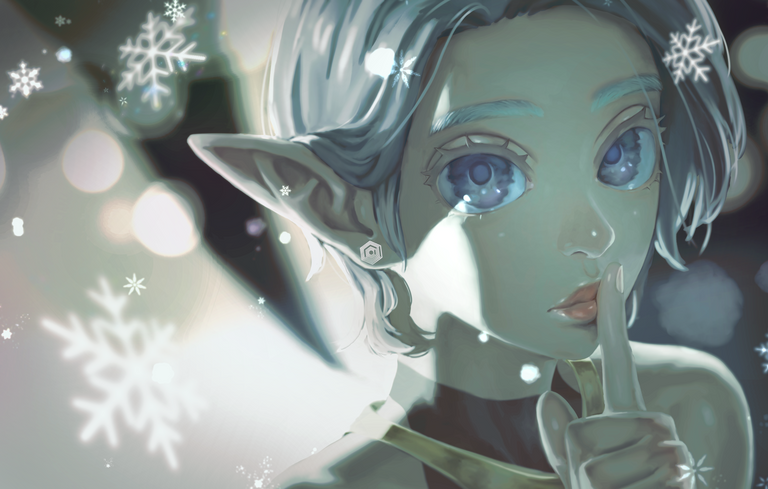 What is the season like in your area? In Japan, where I live, it is the rainy season. However, we have been hit by the heat of midsummer too early due to abnormal weather conditions.
I hate summer heat more than winter cold! So I decided to paint a cool picture this time to at least distract from this heat a little.
Let me briefly explain the process.
親愛なるハイバーの皆さん、Splinterlands愛好家の皆さん、こんにちは!
皆さんが暮らす地域では今どんな季節ですか?私が住む日本では今は雨季です。ですが異常気象によってあまりにも早い真夏の猛暑に襲われています。
私は冬の寒さよりも、夏の暑さがとても苦手です!だからこの暑さをせめて少しでも紛らわそうと、今回は涼しげな絵を描くことにしました。
では簡単にプロセスを説明します。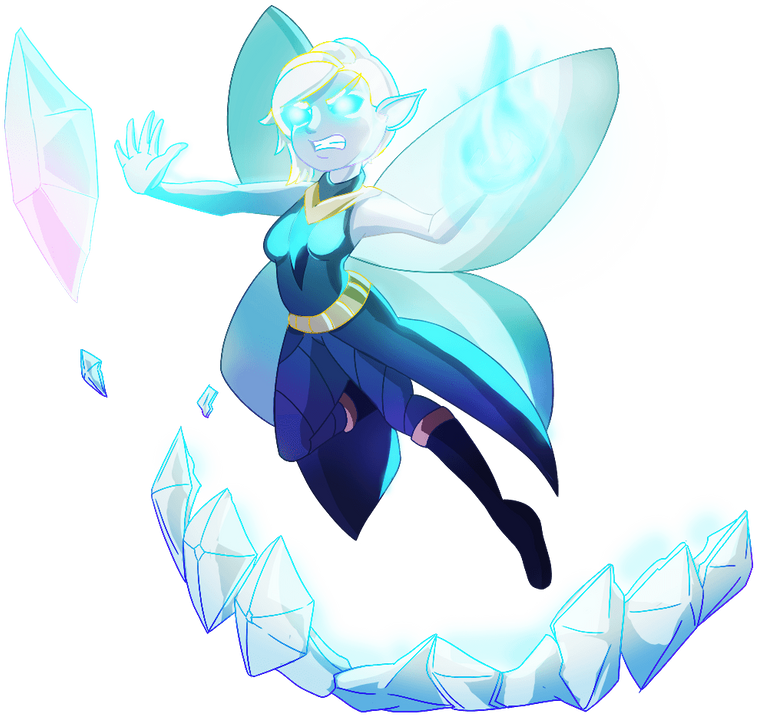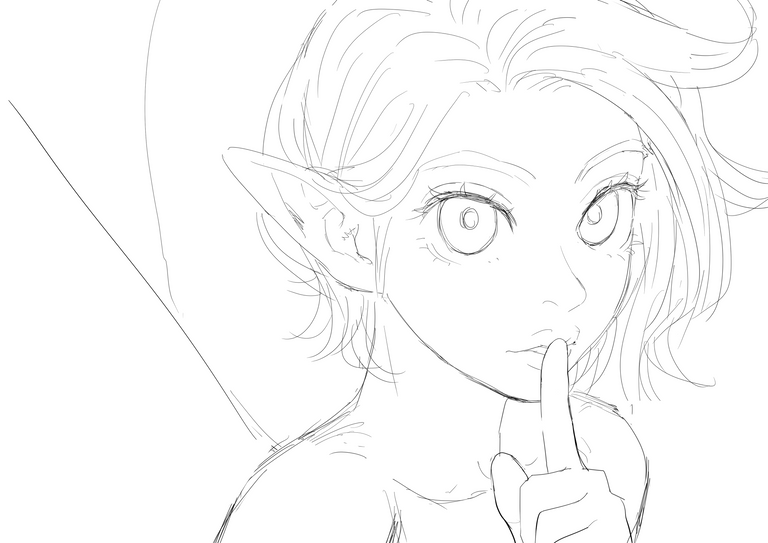 Line drawing. The theme this time, besides coolness, is to draw Pixie as a beautiful girl!
線画。今回のテーマは涼しさ以外にも、ピクシーを美少女に描くことです!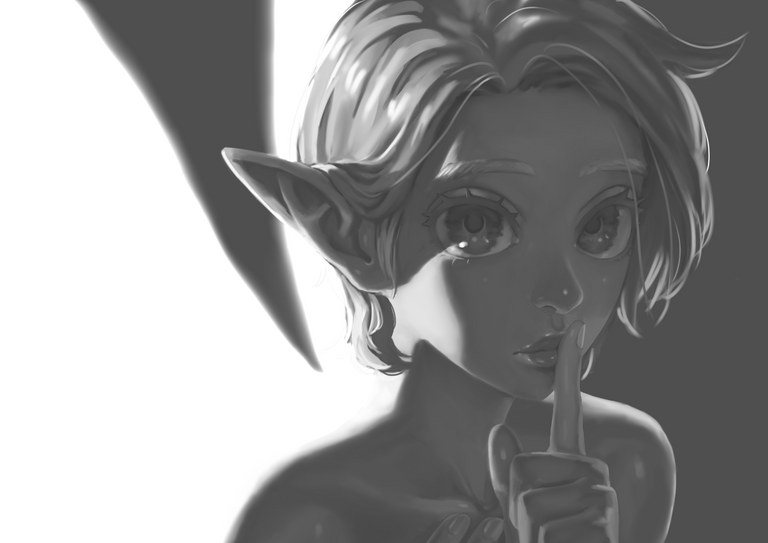 Draw the shadows firmly in monotone. This is the grisaille technique.
モノトーンでしっかりと陰影を描きます。グリザイユ技法です。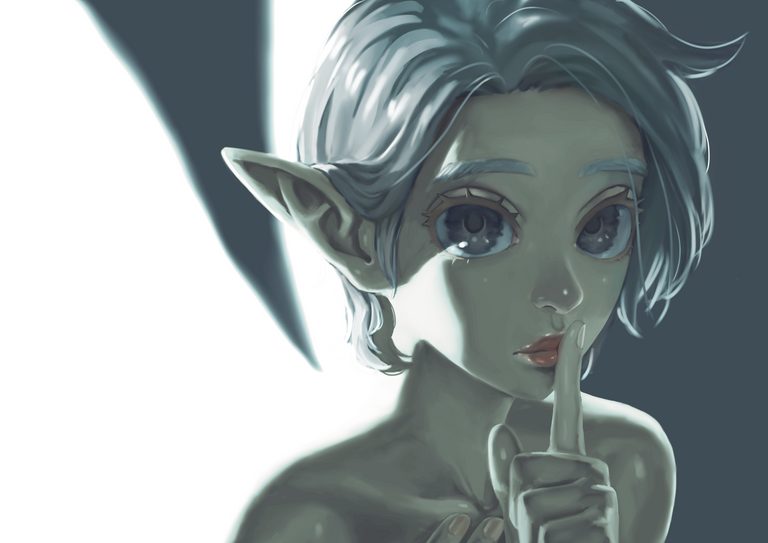 The overall blueness and skin were colored with a gradient map, and the hair and lips were colored with a brush.
全体の青み、肌をグラデーションマップで着彩し、髪や唇などはブラシで着彩しました。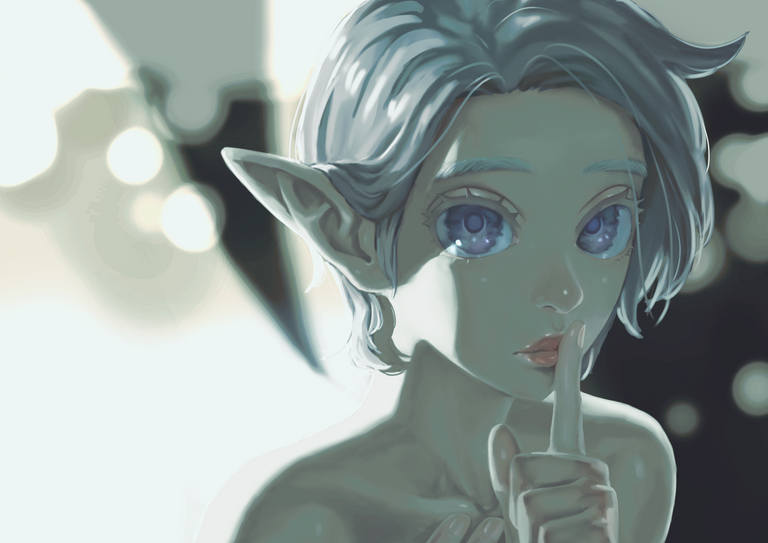 I thought that too much shading was taking away from the cuteness, so I softened the shading on the skin. Then I added color to the eyes and painted the background.
陰影が強過ぎるせいで可愛さから遠ざかっていると思い、肌の陰影をソフトにします。そして目に色を着け、背景も描きました。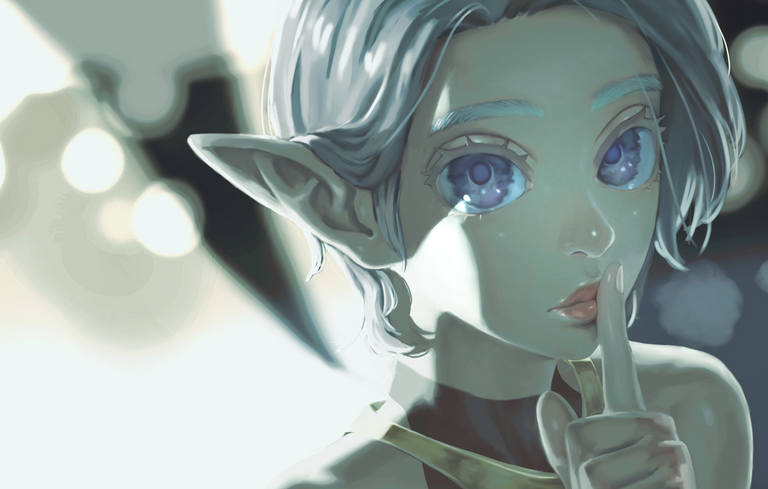 Dressing the ice pixie.
I felt the composition was too simple, so I tilted the screen a bit and zoomed in on her more.
アイスピクシーに服を着せます。
構図が単純すぎると感じたので、画面を少し傾け、さらに彼女にズームアップします。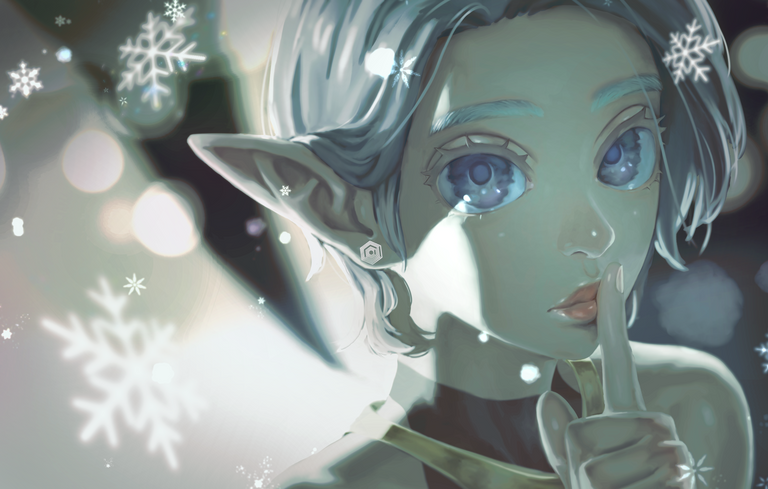 I made the snow dance, added color in places, and made the picture impressive with light and dark. Now it's done!
This time the OCOJOCO sign is an earring charm.
雪を舞わせ、所々に色味を加え、光と暗みで画面を印象的にしました。これで完成!
今回のOCOJOCOサインは耳飾りのチャームです。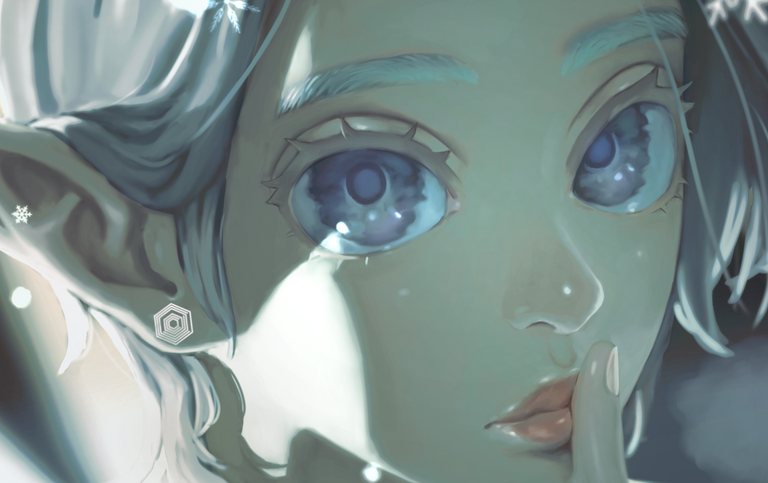 How did you like the ice pixie I drew? If you're in the heat again too, take a look at this art to cool off!
See you in the next art!
私の描いたアイスピクシーはいかがでしたか?もしあなたもまた暑さの中にいるなら、このアートを見て涼んでいってください!
ではまた次のアートで!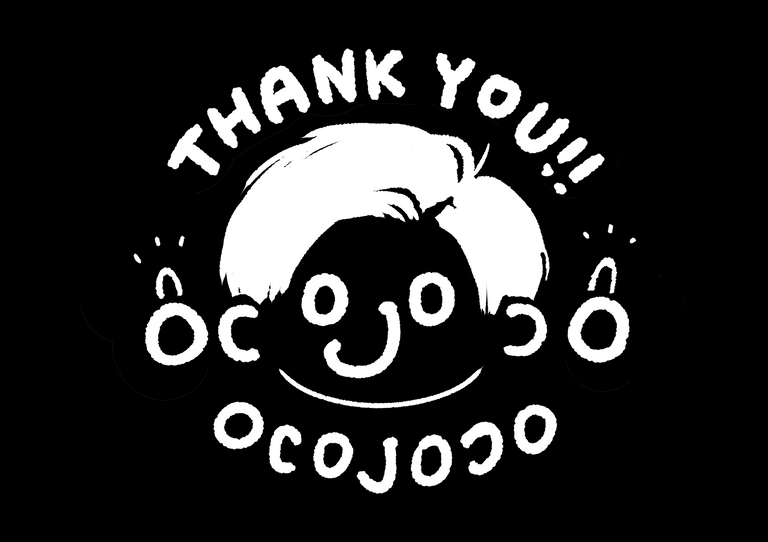 ---
---