Splinterlands Art Contest Week 188! // MYLOR CROWLING
hello everyone!
Do you know UEYUEY, the top player in the Silver League?
He is a guild mate of my guild, Earnest Samurai JPN, and his abilities are so powerful that he can call a storm!
With respect for him, I drew his favorite MYLOR CROWLING with the image of UEYUEY.
No matter what challenger comes, he stands calmly and bounces off his opponent. That would be a suitable expression for Mr. UEYUEY.
みなさんこんにちは!
シルバーリーグでのトッププレイヤーであるUEYUEYさんをあなたは知っていますか?
彼は私の所属するギルド、Earnest Samurai JPNのギルドメイトであり、その実力は嵐を呼ぶほど強大です!
彼に対するリスペクトを込めて、彼が愛用するMYLOR CROWLINGをUEYUEYさんのイメージで描いてみました。
どんな挑戦者が来ようとも彼は悠然と受けて立ち、相手を跳ね返す。それがUEYUEYさんを表すに相応しい表現でしょう。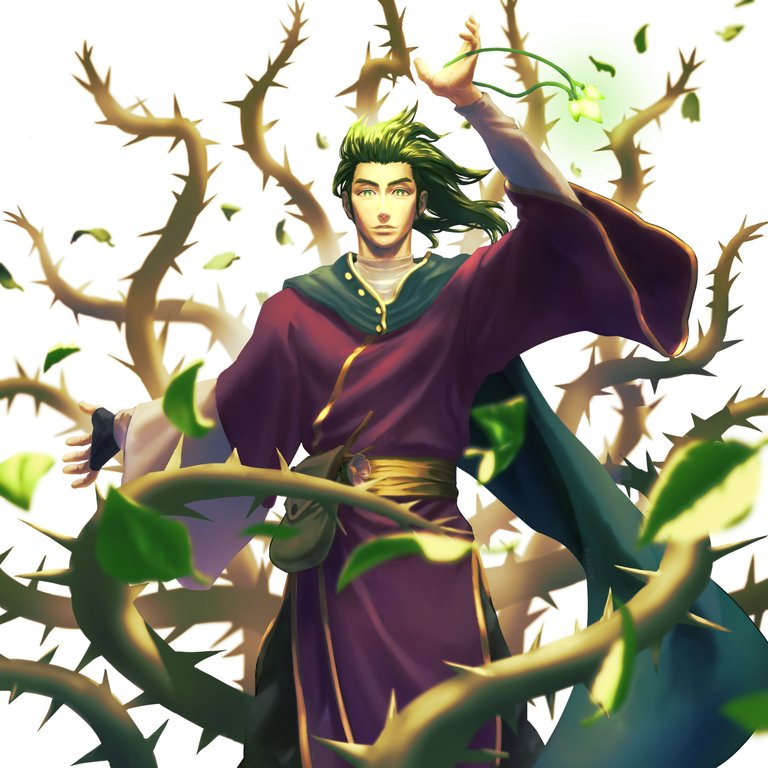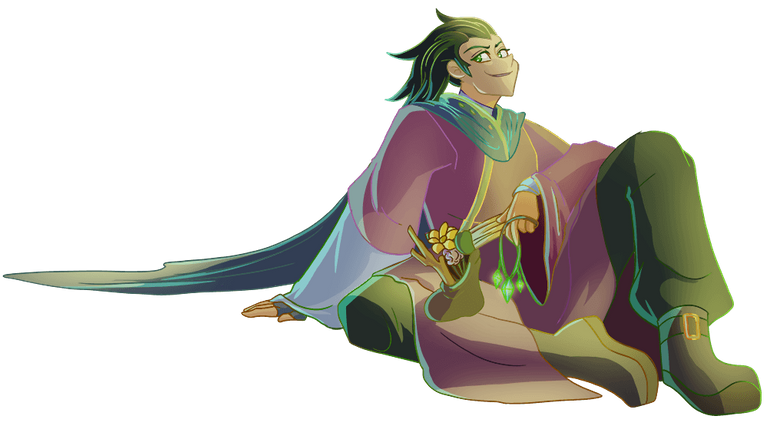 First, I drew the rough like this.
It expresses mylar's readiness to attack enemy attacks with thorns.
まずラフをこのように描きました。
マイラーが敵の攻撃をいばらで迎え撃つ構えを表現しています。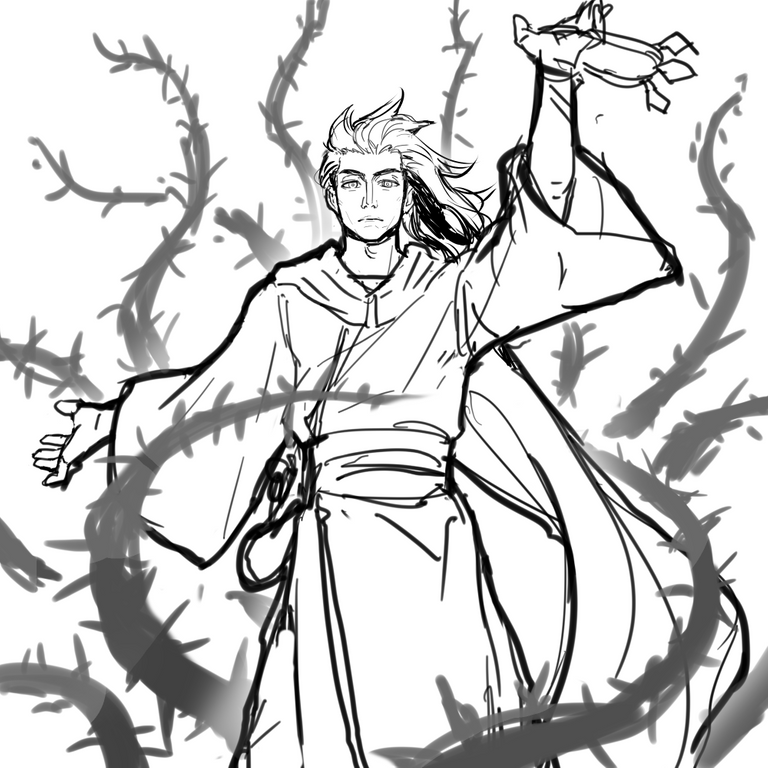 I drew a line drawing with a round pen.
丸ペンで線画を描きました。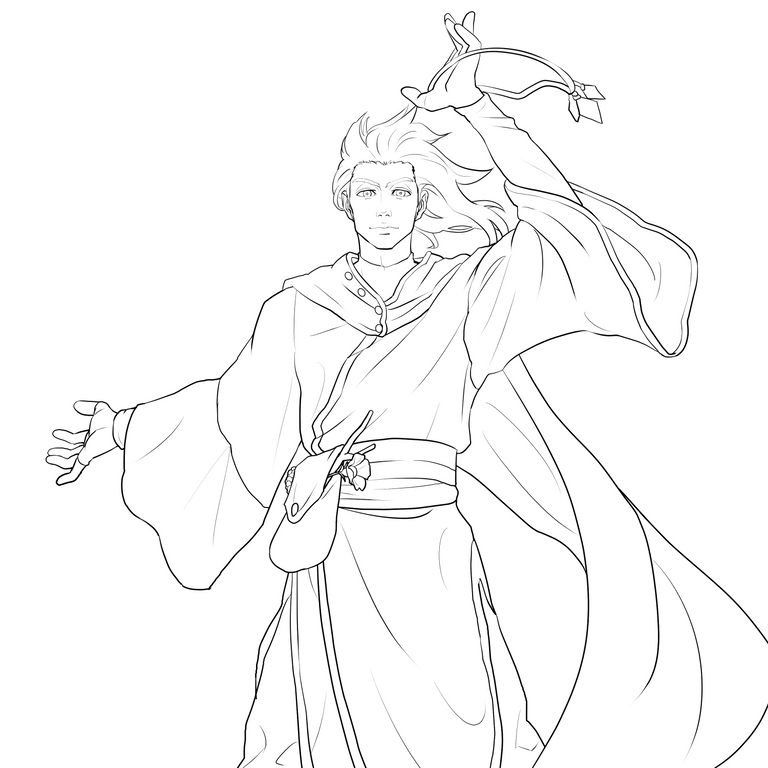 Apply a base color to him.
彼にベースカラーを塗ります。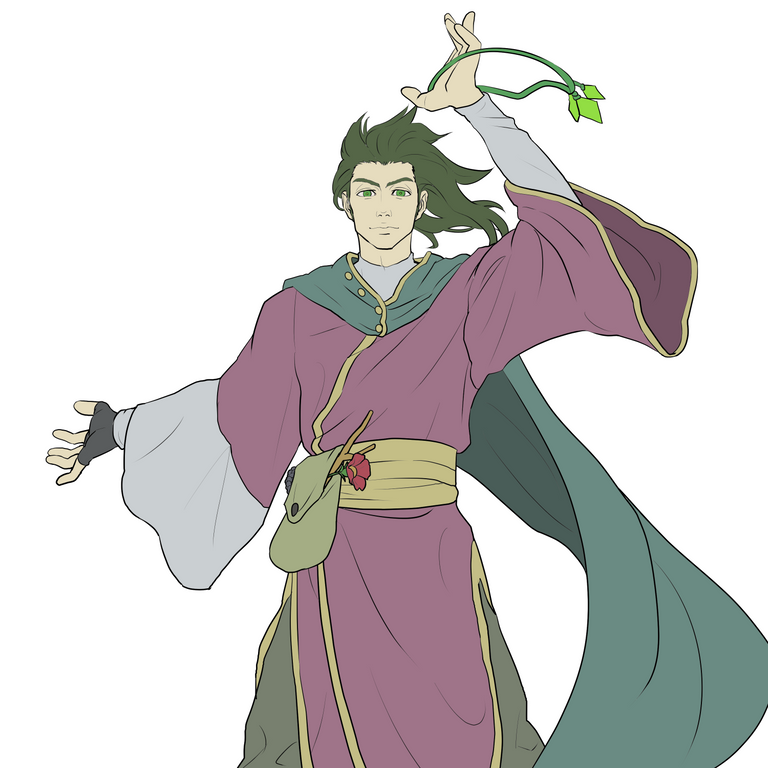 When I use Clip Studio's automatic coloring function based on the base color, there is a slight amount of light and shade and unevenness.
I always like to use this.
私がベースカラーを元にクリップスタジオの自動着彩機能を使うと、少しの明暗やムラが付きます。
私はいつもこれを好んで使います。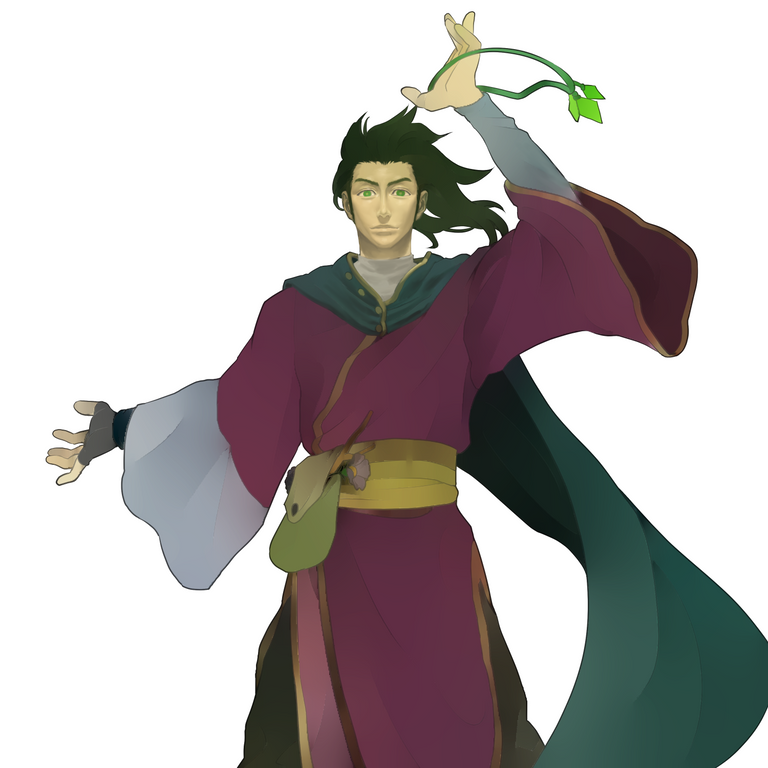 I draw light and dark in earnest while taking advantage of the unevenness that I got with automatic coloring.
自動着彩で着いたムラを活かしながら、私は本格的に明暗を描き込みます。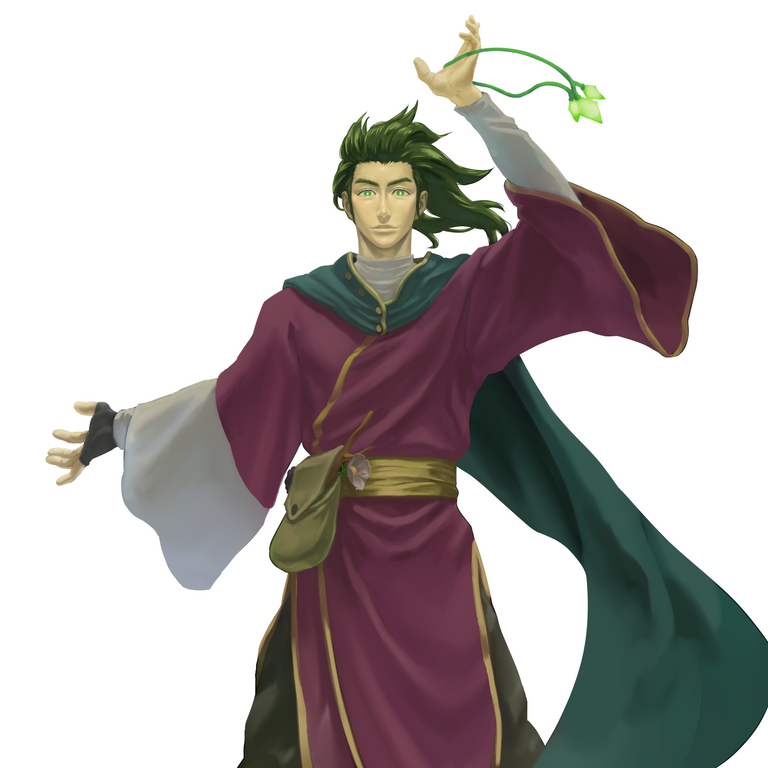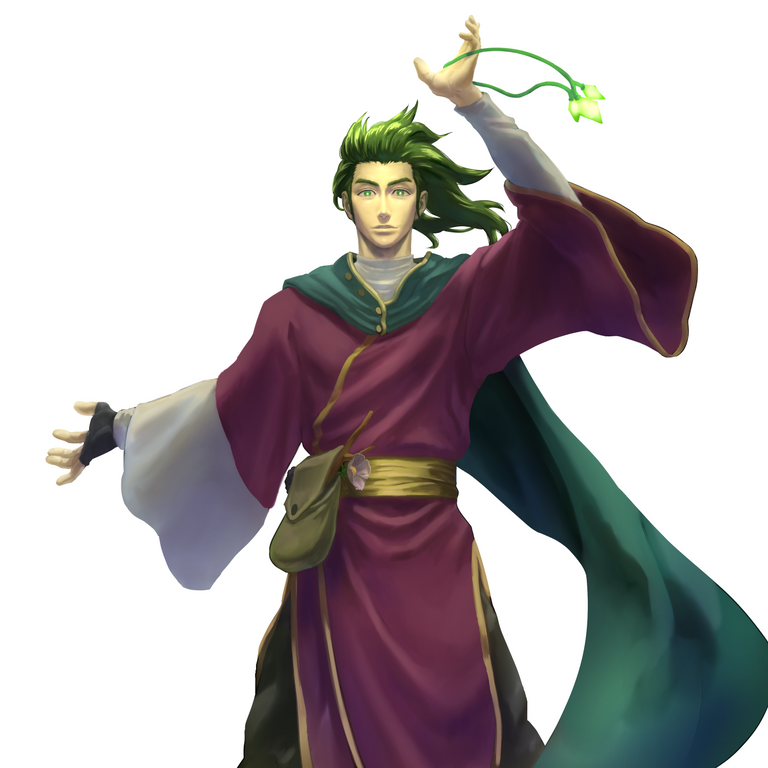 Color the thorns behind the rough drawing.
As an image at this point, I wanted to make the thorns look like a symmetrical gold emblem.
ラフで描いた背後のいばらに色を着けます。
この時点のイメージとしては、いばらを左右対称の金の紋章のようにしたいなと考えていました。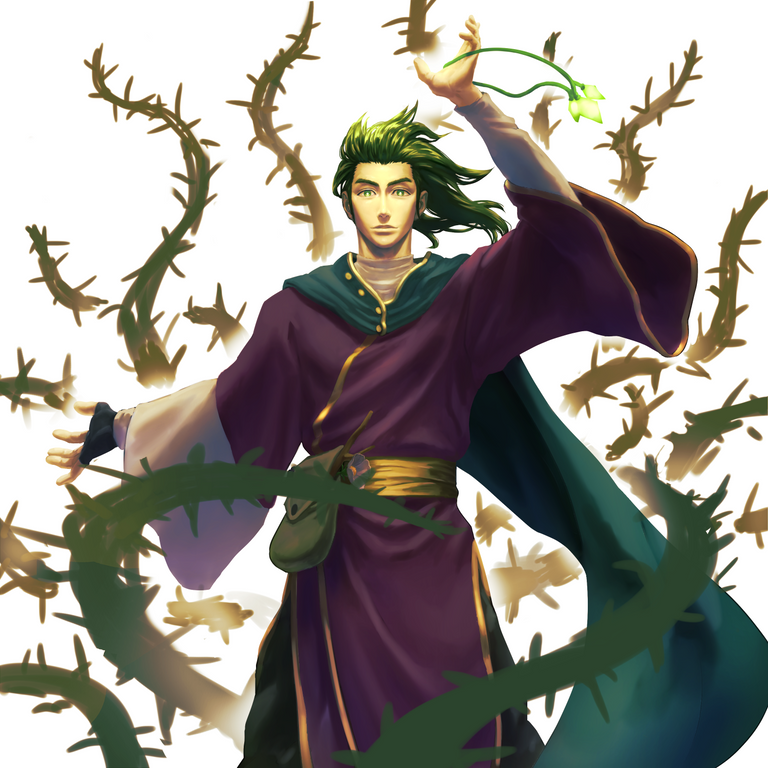 I tried the angular design with reference to the real thorns.
My wife said this was cool, but I thought curved thorns would be better. Not adopted.
本物のいばらを参考にして角ばったデザインを試してみました。
私の妻はこれがかっこいいと言いましたが、私は曲線のいばらの方が良いと考えました。ボツです。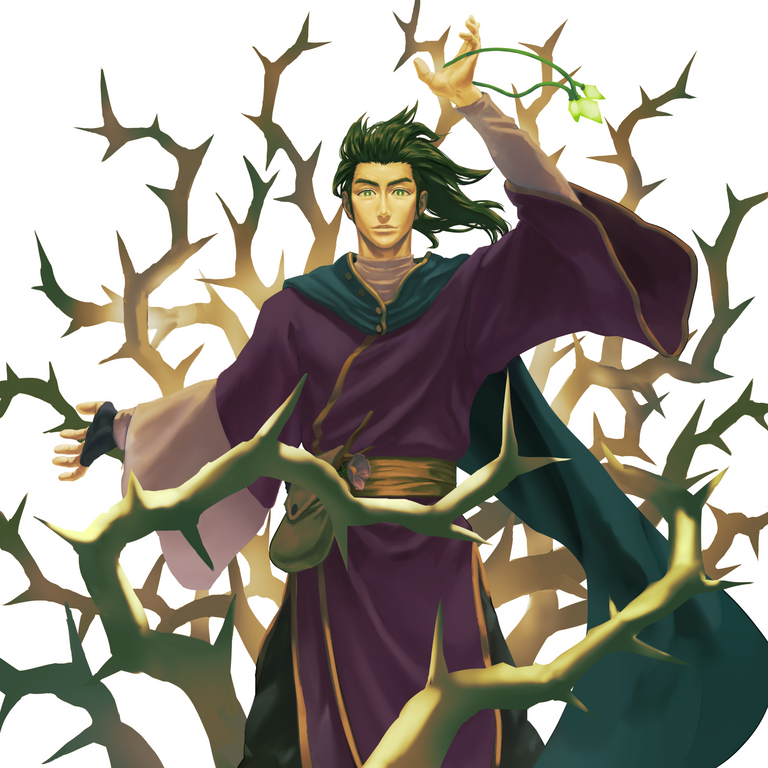 I carefully redrawn the thorns of the curve and added light and dark.
曲線のいばらを丁寧に描き直し、明暗を付けました。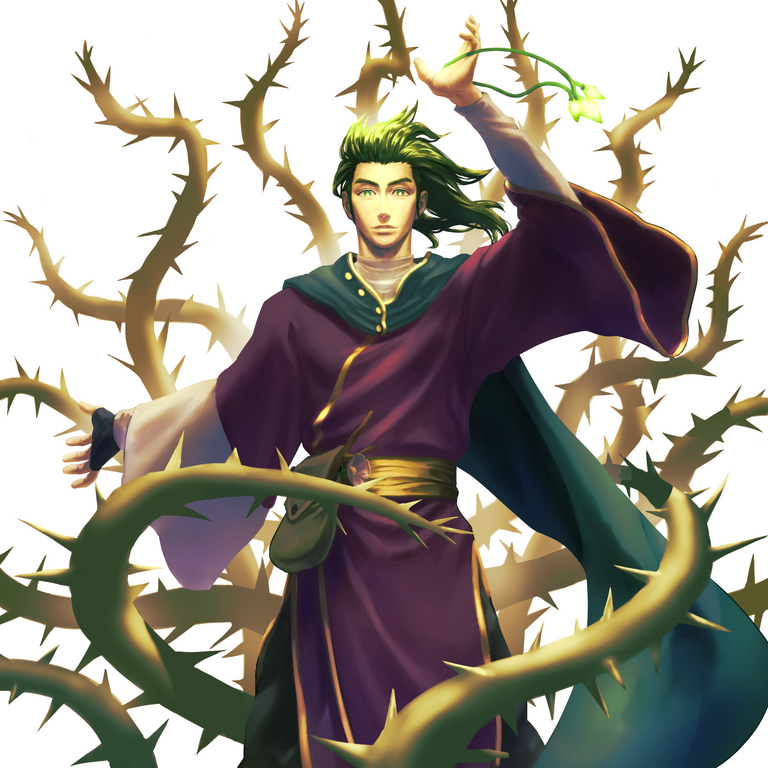 I drew the silhouette of the leaves dancing in the wind.
Then I shined light on the leaves and blurred them to match the perspective.
風に舞う葉っぱのシルエットを描きました。
そして葉っぱに光を当て、遠近感に合うようにぼかしをかけました。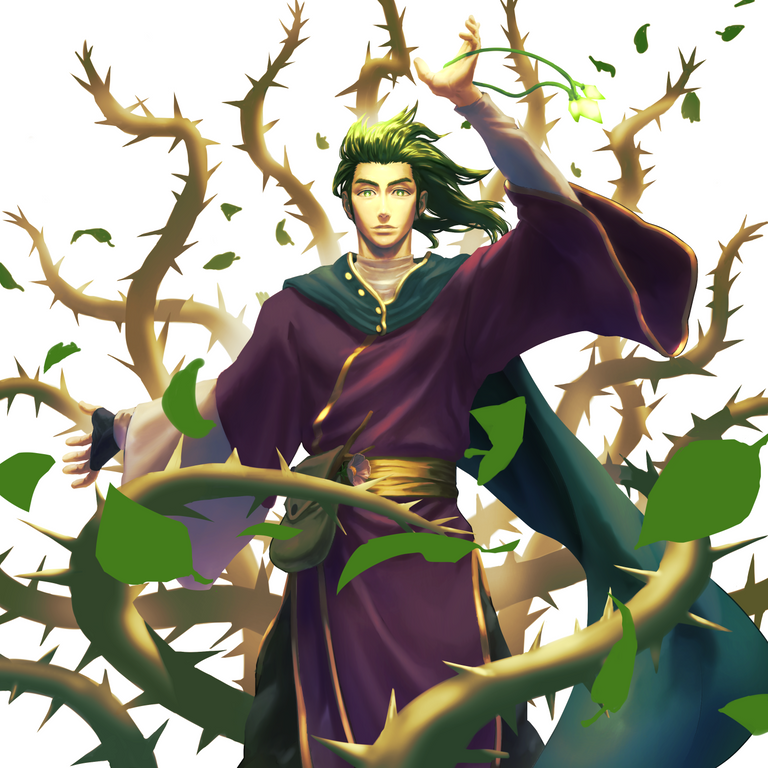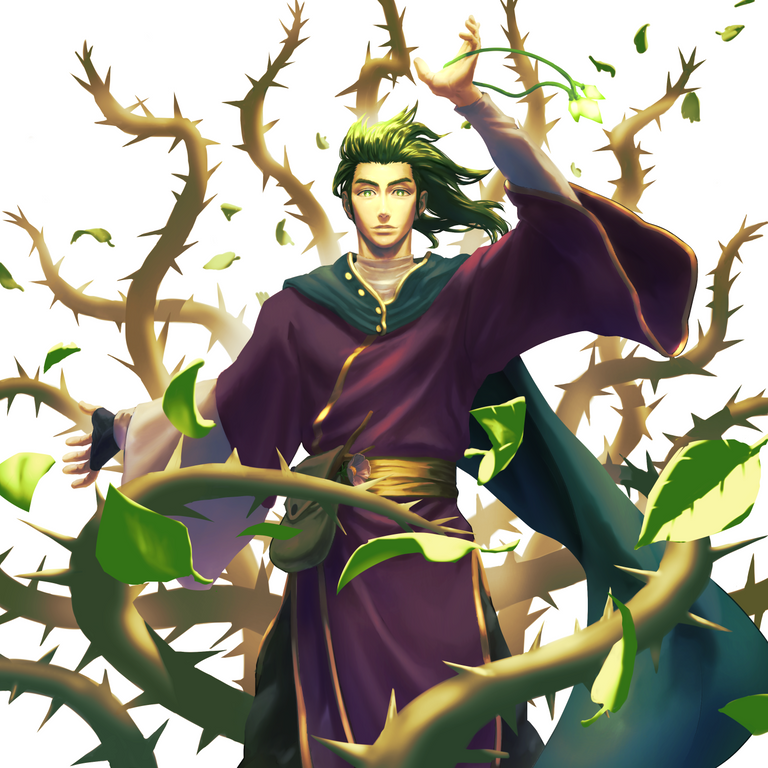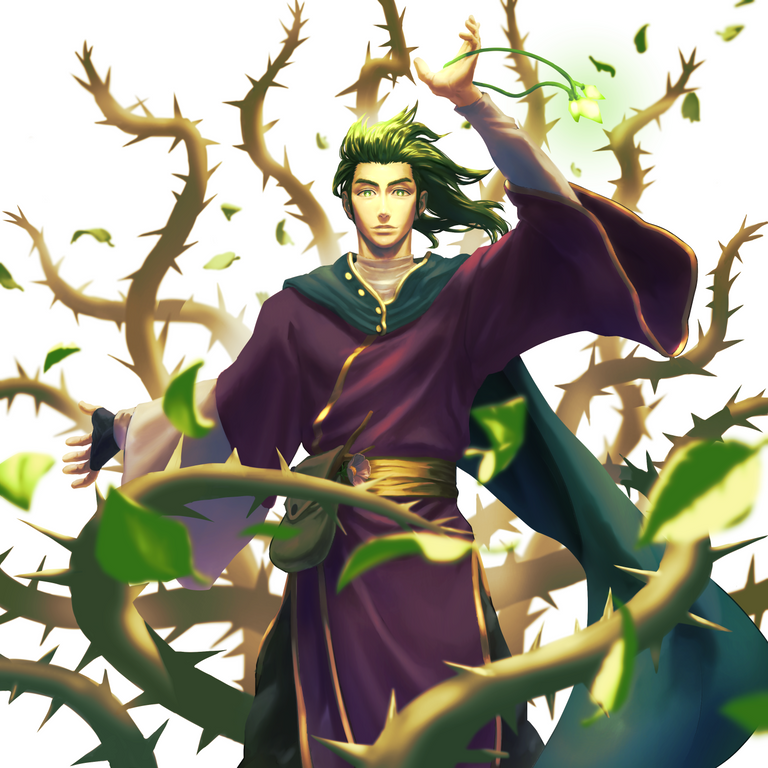 Finally, add more light to Mylar and add blue to the shadow of the thorns to complete it!
MYLOR CROWLING, a magnificent summoner that wields the magical power of the earth and manipulates thorns!
最後に、さらにマイラーに明かりを足して、はっぱやいばらの影に青色を加えて完成です!
アースの魔力を振るい、いばらを操る壮大なサモナー、MYLOR CROWLING!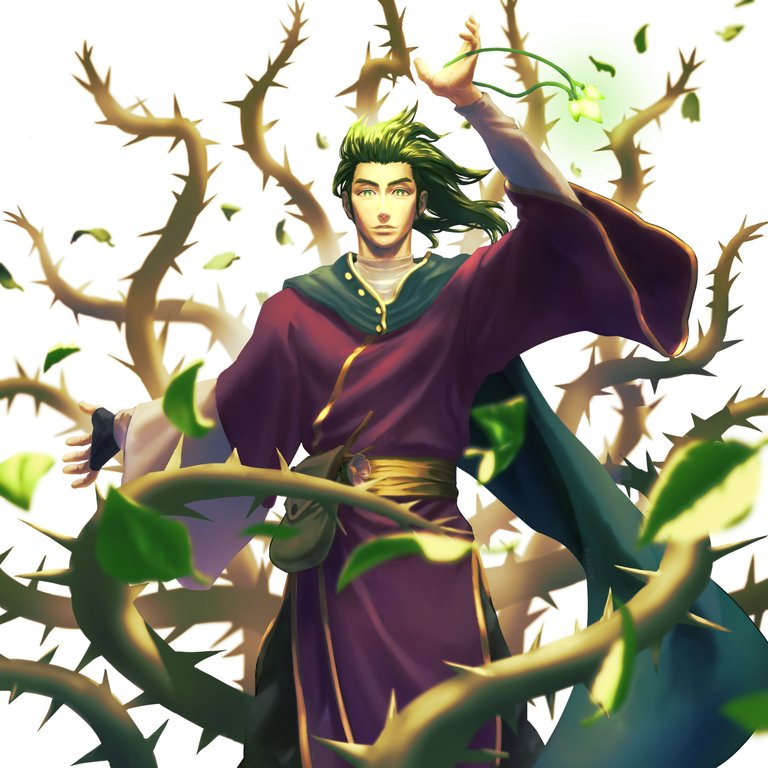 It's great to draw and see art!
From now on, we look forward to your continual support! OCO!
アートを描くことも見ることもとても素晴らしいですね!
これからも応援よろしくお願いします!OCO!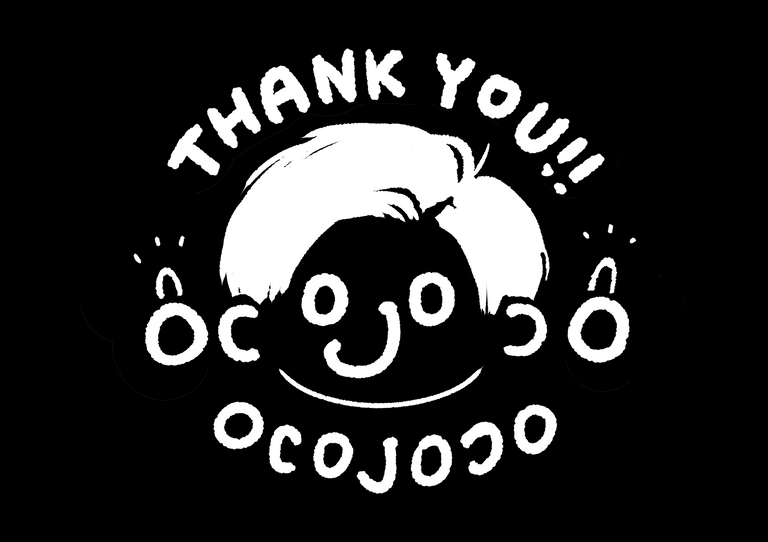 ---
---