Market Friday | Another Day At The Market.
Greetings Everyone.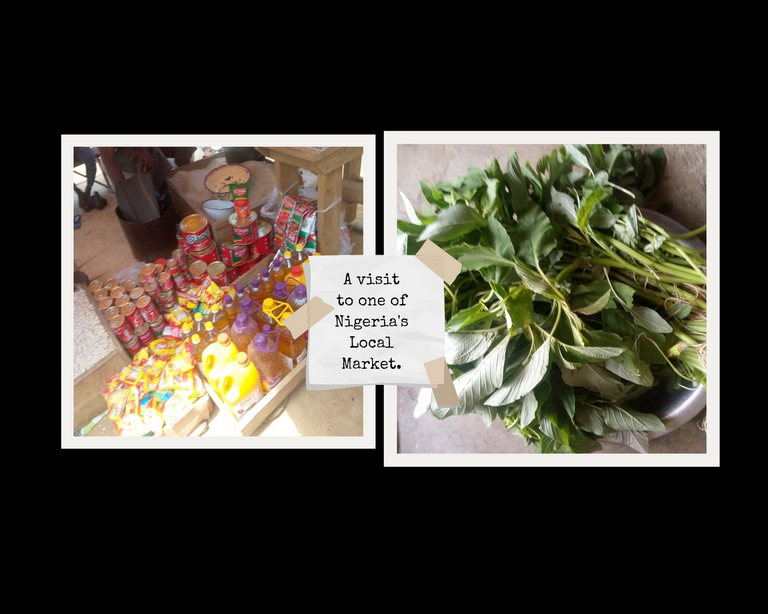 Source
Much appreciation to @dswigle for organizing the #marketfriday where we get to share our market experiences and the goods purchased. It is quite painful how the price of goods inflated with no sign of deflation anytime soon, the price of goods keeps going higher and higher and only the masses are made to suffer.
On Sunday I visited edor market again after sometime, edor market is a local market which takes place after every 5 days, sometimes it falls on a Sunday just like this one and it doesn't really matter if it's a good to go to the market on Sunday or not.
After I came back from church, I needed food items so I had to rush down to edor market, after spending about 45 minutes at the bus station I was opportuned to meet an old friend who was going my way and he gave me a ride on his motorcycle. I finally arrived edor and I brought out the list of items I wanted to purchase.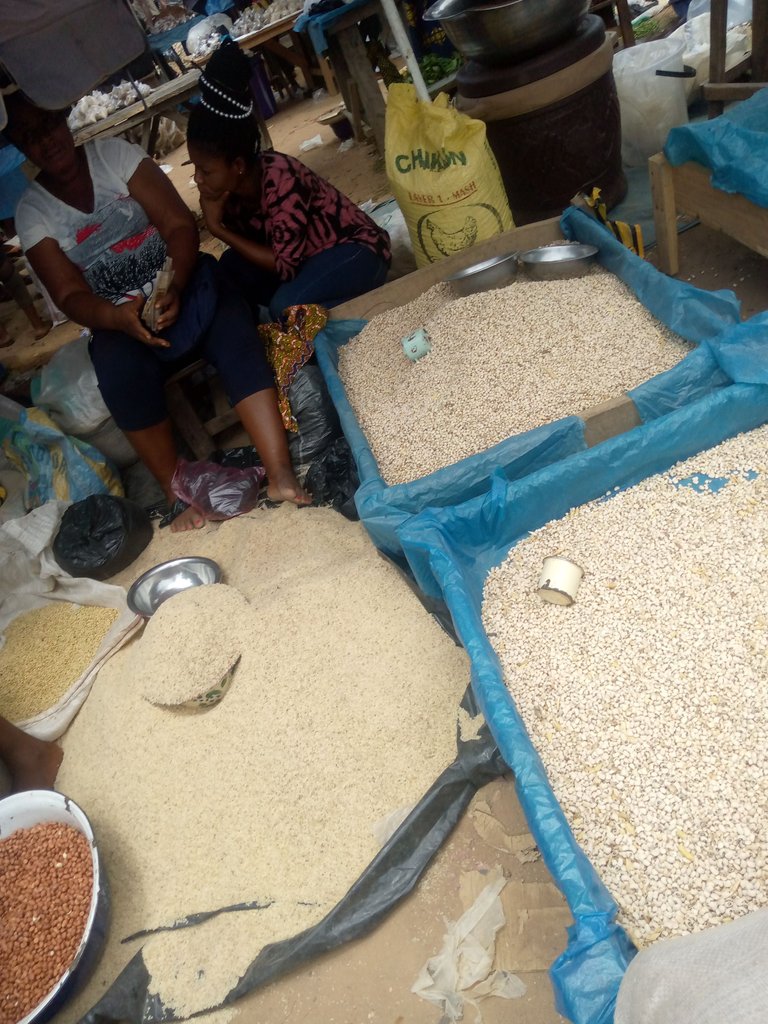 I bought 2 washing hand basin of rice for 5,000 naira which is equivalent to 14.1 hive.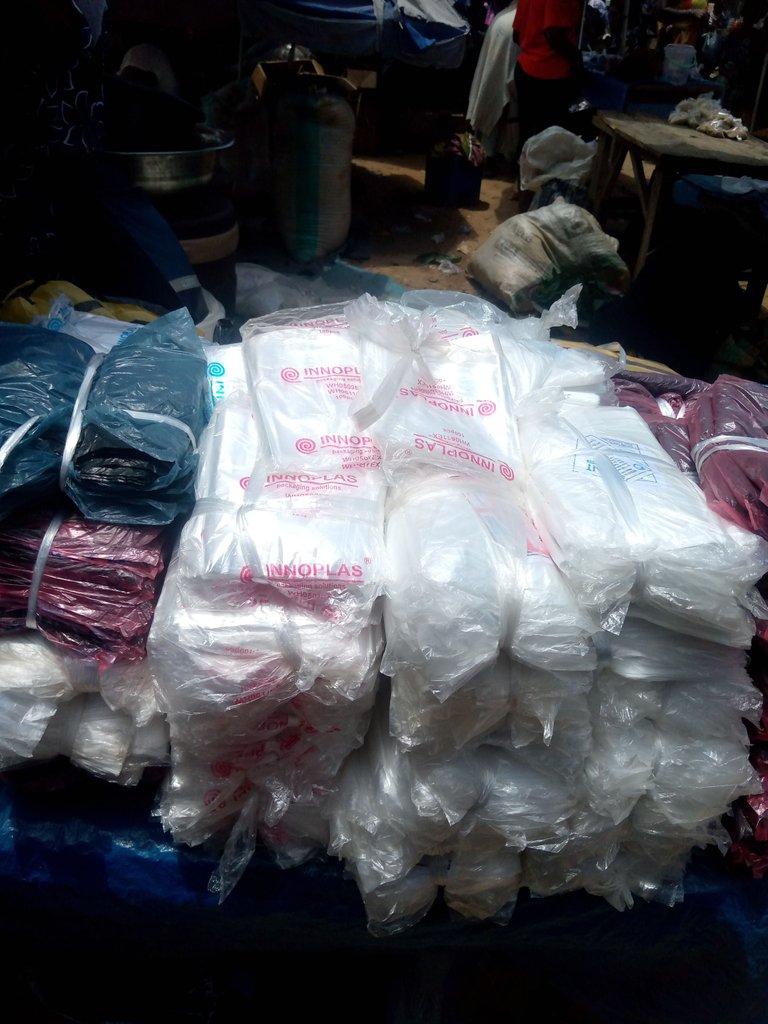 I also purchased polythene bags for my mom who uses them to package and sell her goods, I bought the polythene bags at 800 naira which is equivalent to 2.2 hive.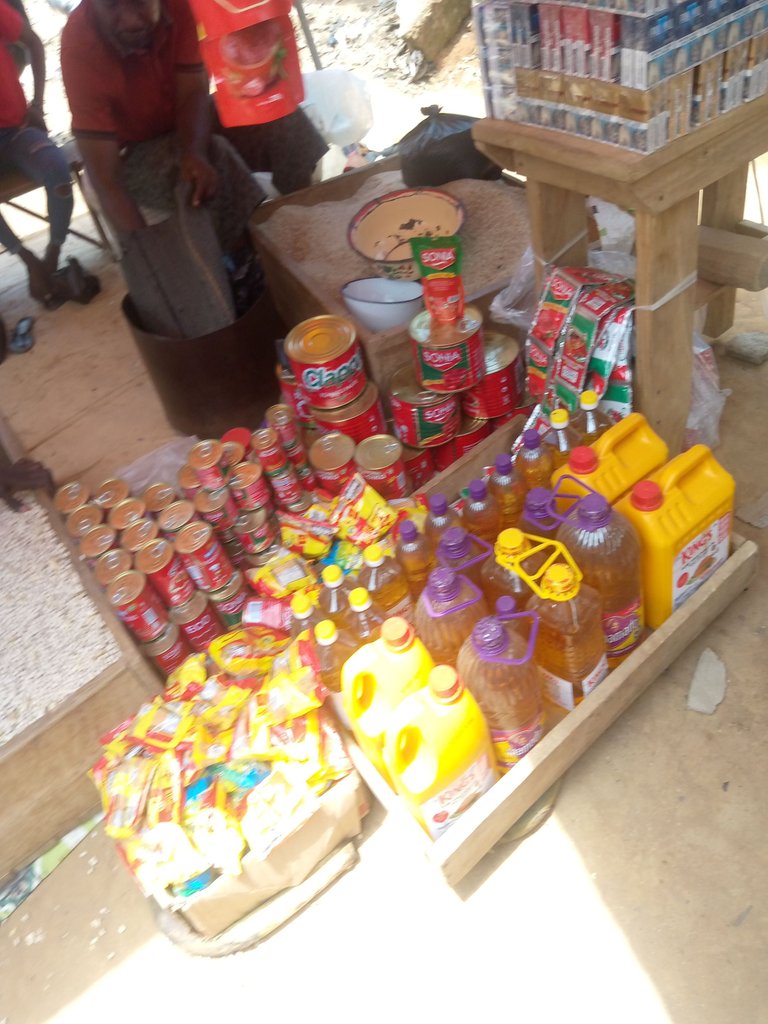 I also bought tomato paste at 600 naira which is equivalent to 1.6 Hive.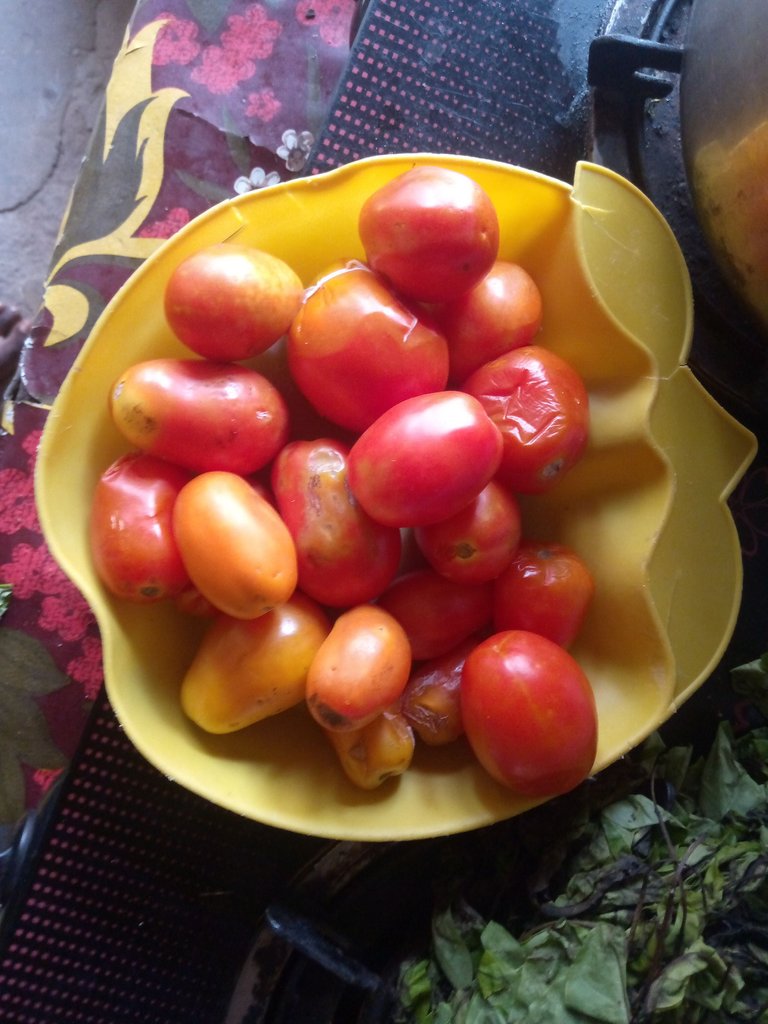 I purchased tomato fruit 400 naira which is equivalent to 1.5 Hive.
The little plastic buckets we use to store foodstuffs was broken, I was asked to buy a new one.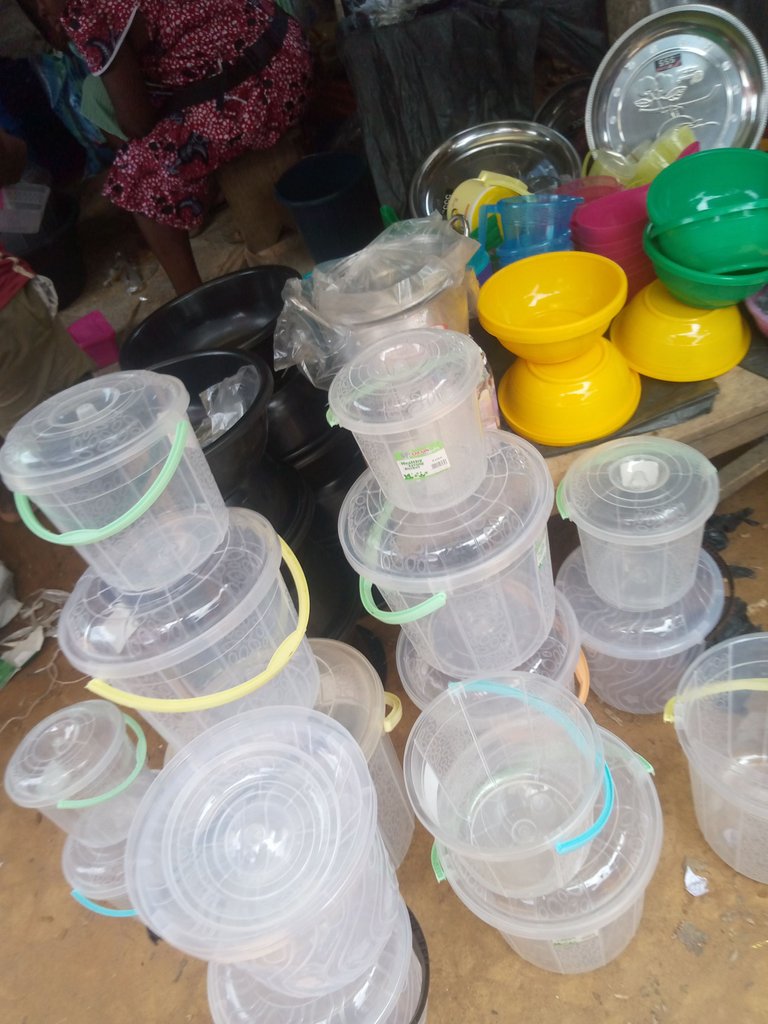 I bought two plastic used to store foodstuffs at 2,000 naira which is equivalent to 5.5 Hive.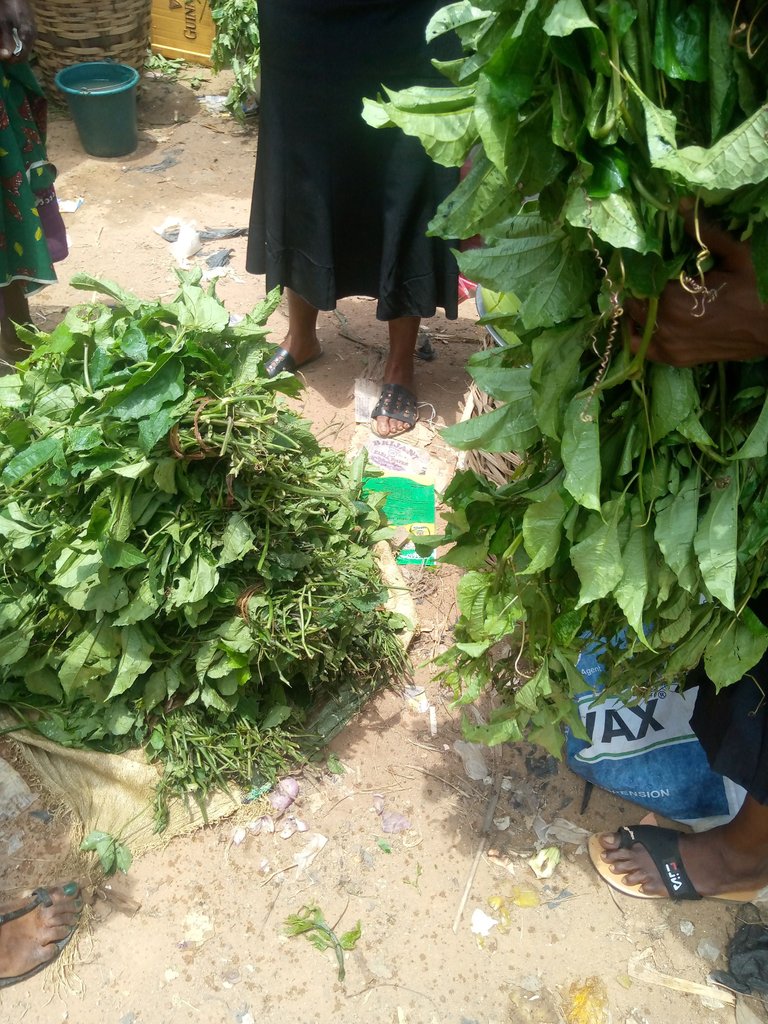 I bought vegetable for 400 naira which is equivalent to 1.1 hive.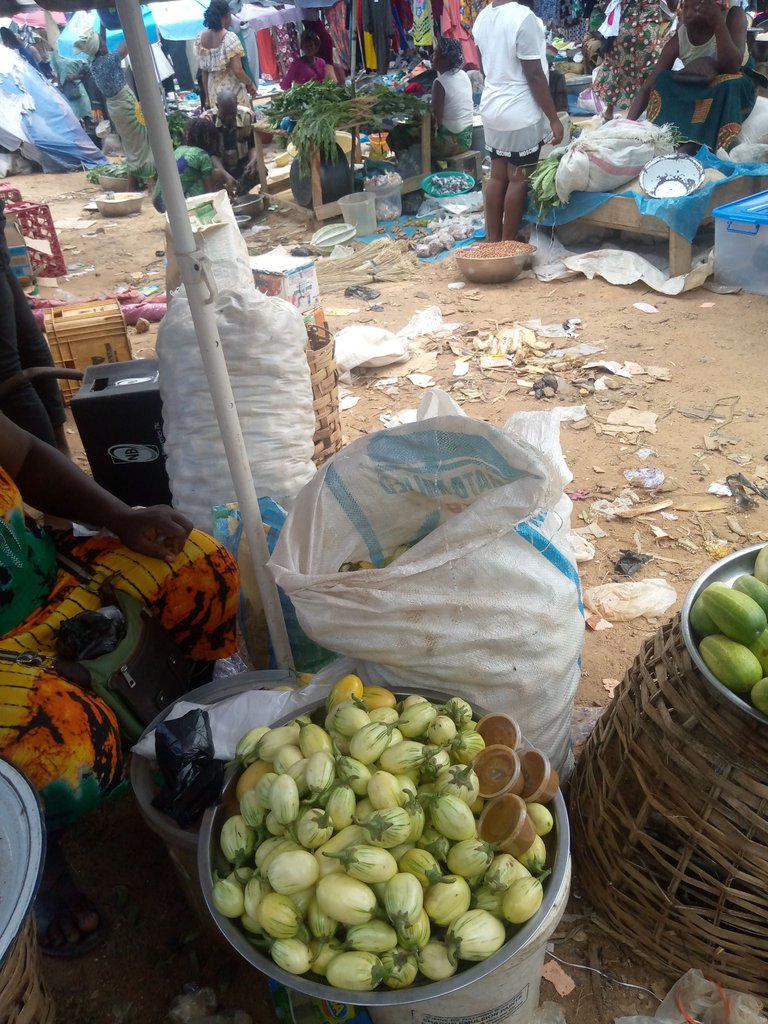 I also purchased some garden eggs for my dad's friends that will be coming over later.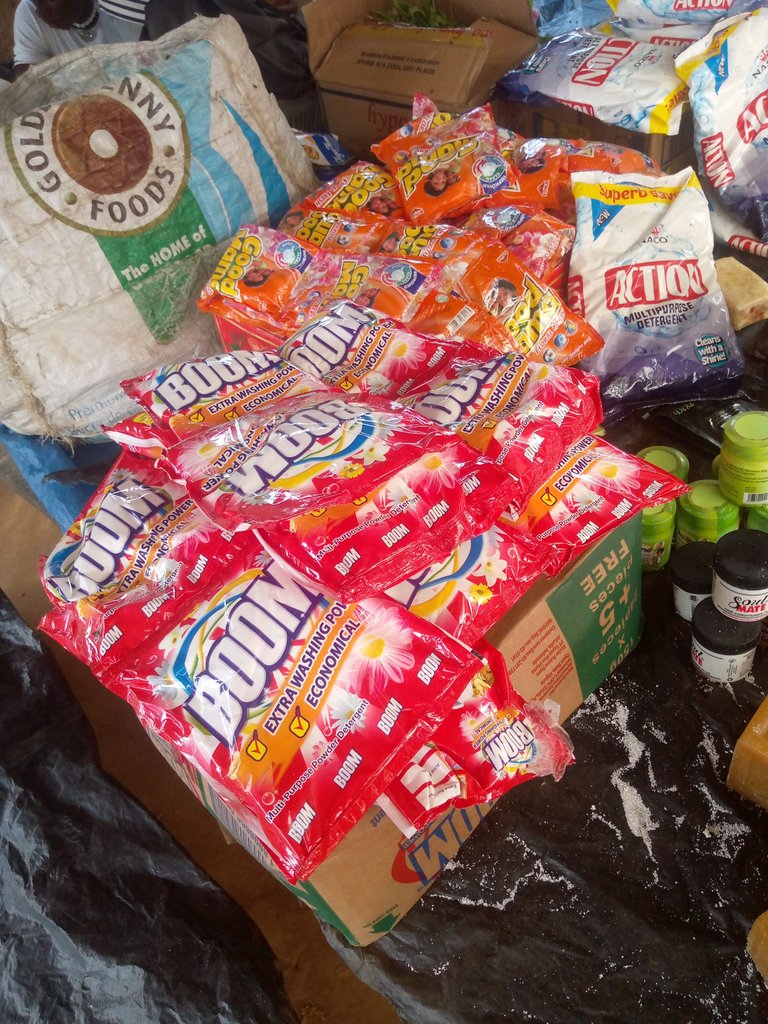 I bought detergents and soaps for the family at 1200 naira which is equivalent to 3.2 hive.
Conclusion.
In a nutshell, I really enjoy writing post about market Friday and I enjoy going to the market, you get to meet new people and a lot of drama takes place at the market too.
---
---