HERE COMES THE NEW MANCHESTER UNITED
"Man U will definitely get a ball playing 'keeper this summer and no United faithful should feel embarrassed by the drag in the Mount business, there's a plan."-24/6/23.
The above was mine in a media platform.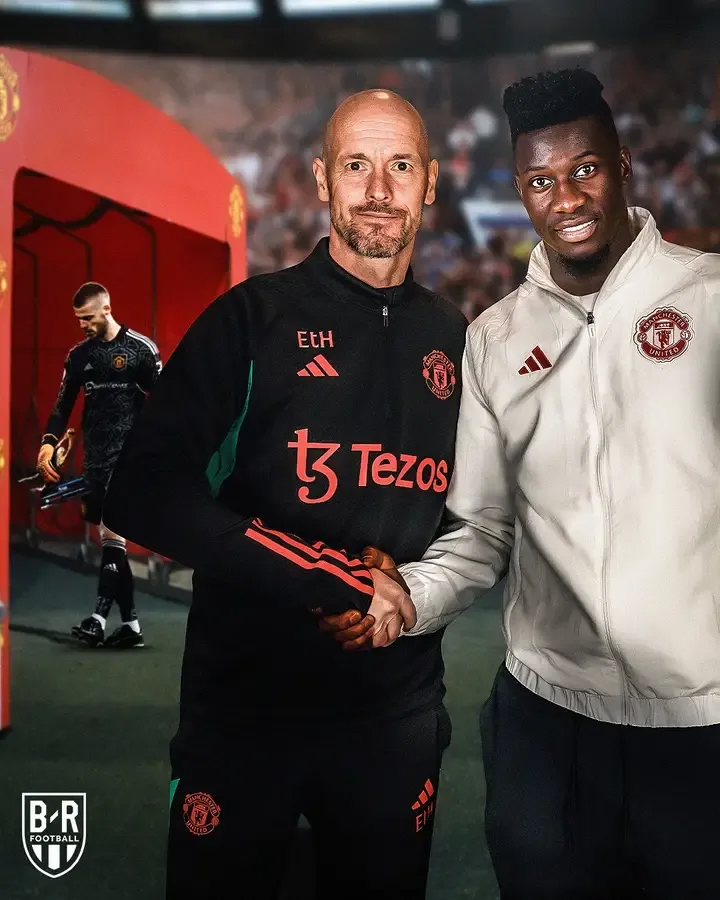 source
I'm not gonna lie as I accept that there is an ongoing discontent of the United fans with the club ownership. It is reasonable too when you consider that the club is restricted by running foul of FFP regulations and have been also been distracted by the ongoing process of takeover which never seems to go away.
Ironically, this is helping United not get absolutely rinsed in transfer window. They will end up paying less than 100M pounds for both Onana and Mount in fixed fees meaning they will have somewhere in the region of 55 odd million to bid for Højlund– a striker. Any business after that is dependent on sales.
They probably need a back up centre-back for Varane, perhaps a defensive midfielder(hearing Amrabat) and maybe a young right back.
Fortunately, their main business will be done.
WHAT DO WE HAVE?
Today Mason Mount has signed for Manchester United from Chelsea and an Andre Onana(a sound ball-playing goalie) is on the brink of a move to United too. David De Gea their long serving goalkeeper has now left the club. Ofcourse, it was clear he couldn't do the job Mr. Hag wanted him to do, as per his feet. Onana(who worked with Hag at Ajax) is such a beast with the ball at his feet.
Therefore here comes a new Manchester United, it is one that stylistically embodies the football Mr. Ten Hag preaches.
This team is definitely transitioning into one that is more attacking, more front–footed. In the middle last season you had the Danish legend, Christian Eriksen– an excellent player who I think is best utilised higher up the pitch(the place comfortably occupied by, club captain, Fernandes).
It is clear that Eriksen is not such a speedy kind of player, so being closer to goal will mask that, but where he's been asked to play(just in front of the defensive midfielder) exposes his lack of pace at times and as such, Casemiro is often given the license to play in front of him, as Casemiro still has some legs to spare. But with Casemiro up the pitch ,the danger is that United suffered from counters where their midfield was bypassed.
With the arrival of Mount, we will be get set for a Mount–Fernandes partnership. Mount ofcourse is more mobile than Eriksen and very attack-minded. So this will allow Casemiro to sit at the base of that midfield as a single pivot, whilst Mount and Fernandes can push up high. This will also improve United's pressing, up the pitch.
So that's two attacking midfielders and a defensive midfielder sitting deep. That's similar to the kind of role Casemiro played for many years in Madrid– he just sat deep most of the time and helping stem the tide of any pressure.
CONCLUSION
If United takes care of the striking department by bringing in maybe a Højlund or could they push for Harry Kane, that's a whole new Manchester United, more attacking, more goals and yet very stable defensively.
What is clear is that the Manchester United side coming in this season, is poised to hurt the opponent much more than last season
@deniskj your fingerprint is all-over this blog mhen.🙂
.
Cheers
---
---