HOW TO FIX EUROPE'S HEAVYWEIGHTS 3
Happy new week everyone, hope you all are doing well?
The last edition was on Liverpool, and I closed it out by saying,
"So I would say Klopp was caught off-guard this season and he is beginning to rebound quite nicely, backed by a patient and understanding heirarchy. Well, the price to pay is, no Champions League football next season.
Already there are moves to correct the errors of this season, with beautiful midfielders being eyed. With the right signings, we should be seeing the greatness of the Liverpool squad again next season."
So on from this, I advance.
TOTTENHAM
Last season: Fourth place (71 points, +29 goals difference), eliminated in the Conference League group stage.
This season: Seventh place (on pace for 63 points and +8 goals difference), eliminated by AC Milan in the Champions League round of 16
Most immediate issues to address:
An identity (one that actually sticks).
A lack of synergy between club heirarchy and coach.
We can't forget that match versus Newcastle on Sunday, 23rd April. Just a minute into this match the announcer of USA Network broadcast declared that, that was a make-or-break week for Spurs, who were to due to play Manchester United on that Thursday and Liverpool on Sunday,30th April. As he was saying this, Newcastle went in front and it became a rain of goals– 6th, 9th, 19th, 21st minutes more goals came in... that it ended up being a whooping 6–1 victory for Newcastle. Dreadful performance by Spurs that day. The coach, Christian Stellini was sacked same day. He was actually acting in a caretaking capacity(leading the team out for only four matches). He was replaced, by one of his assistants, Ryan Mason,on interim basis to handle the team till the season's end.
Doesn't this say something? Unplanned changes like this at the helm brings a conflict in identity. So Spurs have become an example of a club with a non-consistent transfer philosophy.
Now if we look at that starting lineup that got humiliated by Newcastle as said above, it featured one player who made his Spurs bow under former coach, Harry Redknapp, one who did same under Andre Villas-Boas, three who did same under Mauricio Pochettino, one who was bought during the brief spell of Nuno Espirito Santo and four who were brought in under Antonio Conte's watch. Now stylistically, most of the managers differ a lot from eachother.
POCHETTINO
Mauricio Pochettino is the most recent hero of Spurs. He reached a Champions League final and earned three straight Premier League top-three finishes among other feats. He employed a possession-heavy approach, with aggression and proactiveness.
When Pochettino's era was over, Mr. Mourinho came in. That's a huge departure from Pochettino's playing style– Mourinho brings with him a reactive, counterattacking playing style basically. After Mourinho it was Conte, then Nuno, all being more or less same as Mourinho in style.
Conte fought hard to make something of this team, just like Mourinho did before him. Conte seemingly had more support than Mourinho because a lot more players were signed in the Conte era. Well Tottenham fans were not really excited about the reactive style of these two coaches and the players seemed to get overburden by this style.
The shadow of Pochettino's style still looms quite large over Tottenham and there's some pressure on any coach to not play differently.
However, Conte would still be coach if the club had bought exactly what he wanted in some areas. Conte is picky, but it is a known thing, so don't sign him if you can't cope. Mourinho too was sacked(after qualifying the club for a final) because of issues with getting in the players he wanted.
This season, Tottenham ranks 17th in shots allowed per possession; Spurs also rank second in xG allowed per shot. So it goes without saying that when you're giving opponents that many opportunities, plus your goalkeepers rank 13th in save percentage, you run the risk of allowing too many goals.
I'm not sure what style would work best for Spurs moving forward, maybe @talesfrmthecrypt and @blanchy, the Spurs men will know more. What I know is that this club needs to deliberately craft a vision and stick with it, with club President, Daniel Levy, finding a suitable coach he can work it.
By the way, I think they have the best striker in the English league, by name Harry Kane and I think they've more or less wasted his prime years, by failing to craft a formidable team around him and also making it difficult for clubs (and there were strong interests from outside) to get him.
We hope Tottenham get their acts right, already, they seem destined to take the place of a club like Westham in the Europa Conference League.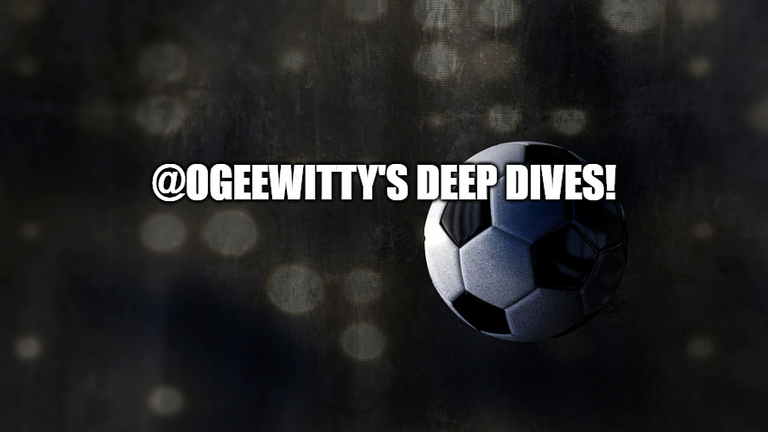 Cheers
---
---