INTRO POST– TOGETHER FOREVER ❤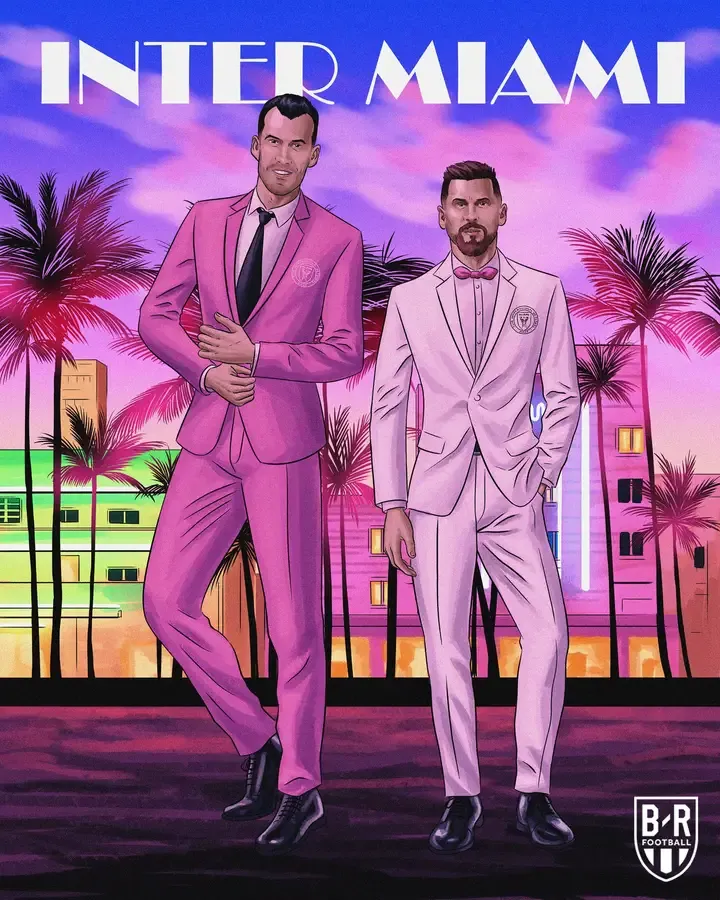 source
CREDITS FOR VERY FIRST
Good morning this cold Saturday morning in my location. Respects to the creators of this tribe, I didn't know there was such a place, but you know, coming back after a some absence I was wondering why I wasn't seeing much of football in the usual tribe– I concluded it could be because clubs are on break now. Thanks @belemo for informing us, such a tribe existed few days back. My hearty regards to the entire house here.
NOW TO THE STORY
Some stories can indeed be very romantic. It was Lionel Messi to David Beckam owned, Inter Miami a week ago today it's Sergio Busquets joining him.
This is a player who played 567 times alongside Messi in Barcelona. No other player has played this many times with Messi in all his career. Indeed they are very good friends and an example of that is Messi's tribute to him when Busquets took this decision of leaving Barca within last season:
"On the pitch always with 5 but in reality as a player and as a person you are a 10, Busi.
I wish you the best in your new stage and always, both you and your family.
Thank you for on and off the pitch , there were so many moments we spent together, many good and some also complicated... They will stay forever!
Big hug, @5sergiob'."
Together they won an impressive three Champions League trophies, eight LaLiga titles and seven Copa del Reys amongst other trophy collections.
They go at it again in the US, slightly past their prime, but with invention, they can comfortably walk into any Champions league side in Europe today, plus they are two players who take the extra discipline to take care of their body.
Much like Messi, in his prime, Busquets was unplayable– the best defensive midfielder in the world. Credit must go to Pep Guardiola who promoted him to Barca's first team, even when Barca already had world class players in that position.
Tge towering, lanky, Busquets is known for his brains, very calm on the ball and with such a mind-blowing vision of the pitch. His brain power makes him clinical with tackles and you can call him the glue or invisible balancing system that gave Barca the freedom to do the brilliant things they do in attack.
Barca may never be able to replace him for many years. Anyways some players are so good, you never replace them, you just find a way to forge ahead without them, that's all.
So it's together again, Messi's magical brilliance and Busquets elegant mastery creating a symphony of football artistry in the MLS that the MLS has never seen before. This is an absolute gift to the MLS beyond Inter Miami. Good for them.
https://twitter.com/FabrizioRomano/status/1672354875139584000?s=20
source
---
---