The Dearth of Native Defenders
This is a topic that sprung up last season as some pundits discussed it somewhere.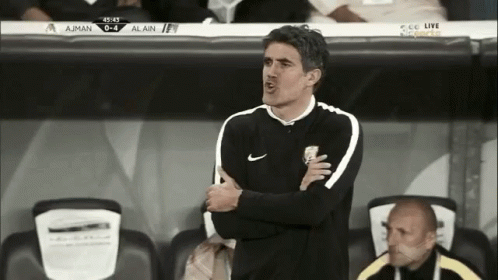 The term "native defender" here refers to defenders whole solely defend. Build up play is not necessarily their concern, what they major in is firmly stop the opposition and quickly rid the goal area of the ball.
Do we still have such defenders in the EPL or in football?
Yes, but few, especially when we talk of the very best leagues.
These are the days of highly systematic football, everything and I mean everything is an important part of a whole, so individualism is much less these days.
Players now play a lot more working in tandem with the brain of highly systematic managers, they are more or less robots these days. These systems–whether it be the gengenpressing of Klopp, or the tiki-taka of Pep, or even the defense-and-counter of Mourinho–often deny players the expression of some qualities that is unique to them. It's either you play for the system or you are not good enough
Some who are nostalgic of the old ways, say these systems are a well that perishes individualism.
I think the systematic theme in top football has come to stay and will only keep growing. Any lack of individualism is often compensated for by the success of the collective. Players often notice that sticking to what the script says, yields overall gains for the team.
A certain Gabriel Magalhães of Arsenal started his first match for the same on Sunday and his display seems to have reminded folks of the native defender. People reference how he masterfully kept Garnacho offside for that goal that was chalked off, as a huge sign that this guy has such innate qualities to be termed a native defender.
https://youtube.com/shorts/JJBKLiM-aUI?si=mxMLhaboPpiDV80O
source
Well I would say Gabriel Magalhães has the built and tenacity of the native defender, but ofcourse the native defender is a fading breed these days.
Today we have:
1》 We have defenders who are literally playing like midfielders,very good on the ball.
2》 Zone marking system
3》A system of defending that starts from the attacking players, so it's collective defending.
Haaland will keep on scoring goals as long as the gate of chances is kept wide open by his feeders, he is a native number 9, he doesn't need to involve himself with all round play. Just like native defenders, their sole duty is to stop an attack, they don't have to involve in round play like we see now in recycled football "modern football".
If we still have native defenders who eats defending for breakfast, Haaland will still score but the goals won't be as much as they are now.
My take isn't on Haaland, but it is on how we have missed native defenders and not what we watch now...
not finished yet pls
---
---