WILL ARSENAL CHANGE IT UP AGAINST UNITED? PART 2
"I doubt Arteta will do wholesale changes, but I'm absolutely sure he would make necessary changes. His idea is more bodies in midfield because most teams will play low-block against his side, maybe the bigger sides won't and you probably see more of Gabriel Magalhães in those, eg Man United."
Spot on
The above quote is from my WILL ARSENAL CHANGE IT UP AGAINST UNITED few days back.
You would agree that Mr. Mikel Arteta proved true to type, validating the quote above.
You will notice from my aforementioned blog, that three basic complains by most Arsenal fans were:
"What's Partey doing out of position? Where is Gabriel Magalhães? Why always Havertz?"
So indeed Arteta didn't make wholesale changes as I suspected. Partey was out injured, so ofcourse someone needs to take his place.
Magalhães coming in was no surprise, if you go back to that very first quote above. Zinchenko back at full-back is no surprise especially as he has overcome the fitness issues of this new season.
Now the bulk of the angst was on Harvetz and his unsuitability for the Arsenal way. Well, once again he was preferred to any other competitor for a starting berth.
Arteta thus, only made necessary changes.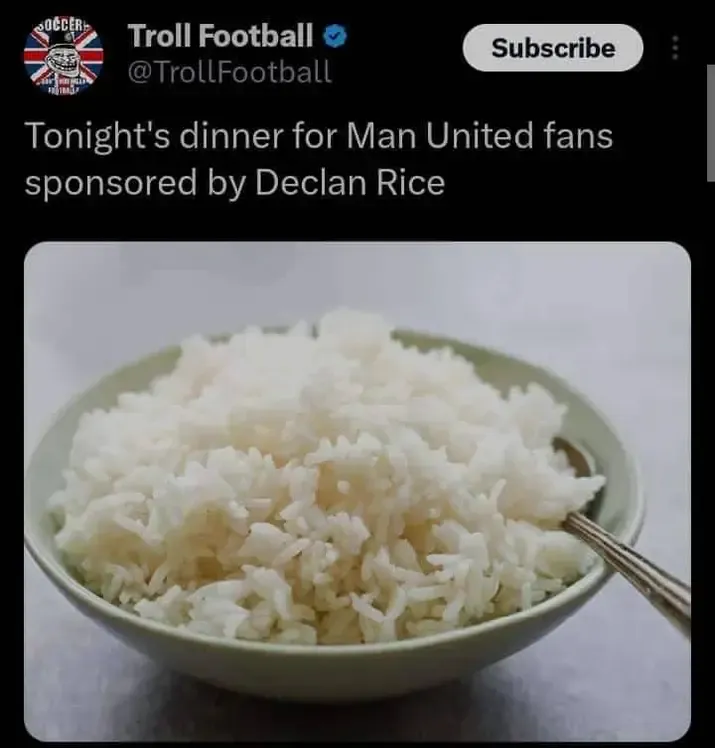 General Menu
As for the match itself, it was as competitive as ever, as United can be said to have been the better team for most periods as far as creating chances were concerned.
Infact that Garnacho 88th minute "goal" that apparently made it 2–1, seemed a well deserved lead, if the goal was given.
Ofcourse, VAR immediately sprang into action and discovered that Garnacho was marginally offside and the goal this was chalked off, to the great relief of Arsenal faithfuls in the Emirates. This therefore gave the Arsenal fans renewed impetus to support there side as you could they raised their voices for a final push. Alas something got going for them and big money signing, Declan Rice killed off the game with his well taken,though deflected, strike and then Gabriel Jesus( on as a sub) finished things off with a clever assist from another sub Fabio Vieira. Arsenal fans were sent into raptures.
Moving to Game Play
Zeroing a little bit into the play itself. It was an Arsenal not pressing United as much as you expect an Arsenal side to do.
You also have a United moving the ball out from the back much better than last season with a goal keeper with a midfielders feet like Andre Onana.
Put these above two paragraphs together, you may be able to understand what Arsenal were doing. Even with De Gea in goal, Arsenal suffered dangerous counter-attacks from United's pacy forwards(Rashford, Martial, Anthony et al), not to talk of the even better ball distribution with Onana.
So Arteta has learnt from the press and stopped the usual Arsenal pressing machine for this match, but they pressed on occasion based on agreed signals. It was boring for a lot of Arsenal fans, but it was the plan.
Basically like I said in my blog I referenced above, Arsenal still needs Partey's ball distribution, craft and forward passing in that midfield base– there were quite a lot of passing backward by Arsenal today.
Havertz, well once again he didn't impress many. I maintain what I said about him in same referenced blog above. I think Arteta might be expecting too much from him too soon. The player seems willing to improve, he might now be feeling some pressure from the discontent of some many fans with him.
Well Arsenal will take a win, it's much better than stewing over a bad result for an entire international break. The break will afford the coach and his crew time and space to think and re-think things like how to maximize such an opening 20 minutes of this match where Arsenal played United completely out of the park, yet no goal. United struck first and it was by an individual error, individual error being a common theme since the start of the season.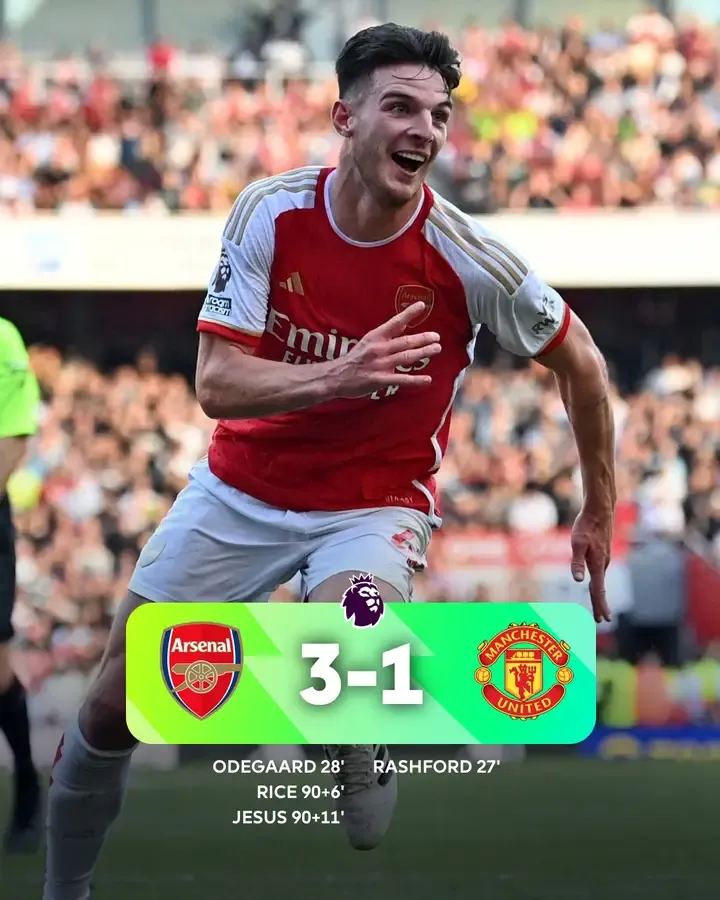 Congratulations Gunners.
THIS IS ARSENAL
---
---