Steemit post at the top of r/CryptoCurrency

Anyone who's more or less active on Reddit, r/cryptocurrency to be precise, might have noticed this already: A link to a Steem article is on the front page and with 570 upvotes it's doing really great. The story itself is really funny, so you might check that out, here's the reddit link:
https://www.reddit.com/r/CryptoCurrency/comments/er0frr/goldbug_peter_schiff_loses_all_his_bitcoins/
And here's the article on Steemit:
https://steemit.com/steem/@bitcoinmafia/goldbug-peter-schiff-loses-all-his-bitcoins-blames-crypto-for-own-ignorance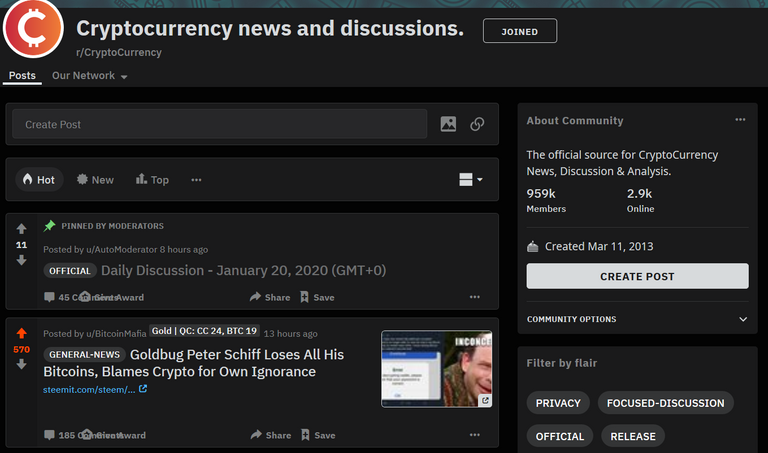 I think this is good promo for Steem(it). People are going to click on this link and read the post. The post made over 30$ so people are probably going to think "Wow that's cool" and maybe sign up for Steem.
---
---