It's all about today..... (FUN DAY)😊
___✍️
Welcome to my blog
---
---
NAMASTE (Hello) ❤🙏❤ to all of the stunning personalities of Hive community I am fine and healthy and hope that you also stay fine,happy and healthy with your family
---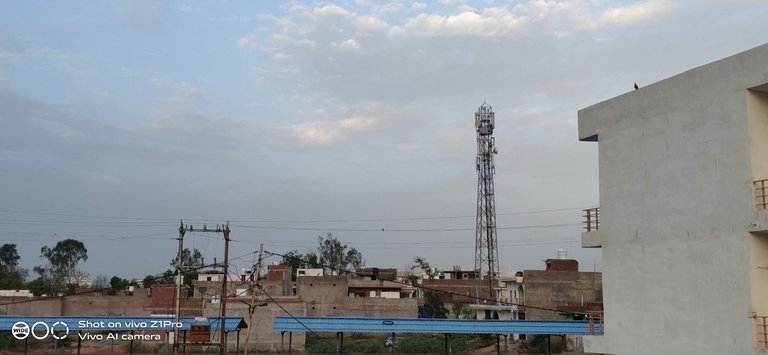 If I liked any time in the whole day, it would be morning time and evening time.The main reason behind this is that in the morning and evening time, our body is a little relaxed and we get a peacefulness in the environment.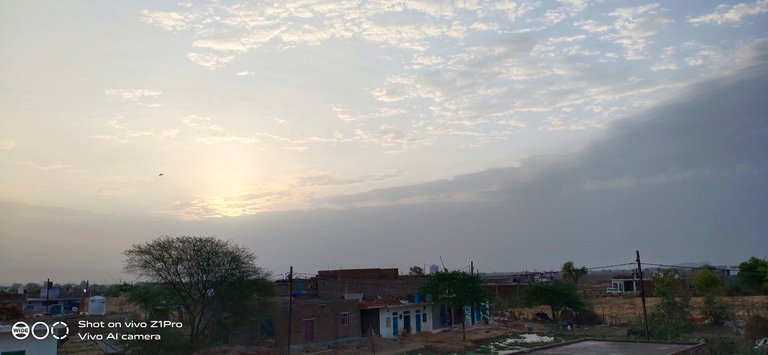 Today I wake up very early in the morning the time when I wake up was 4:50 a.m. generally I used to wake up at 9:00 a.m.I also believe that we should sleep early at night and get up early in the morning but for some time now My sleeping and waking routine has become very messy, I sleep at around 2:30 in the night and wake up at around 9:00 in the morning.You can guess my sleep by the fact that it is now 1:42 pm and I am writing a blog at this time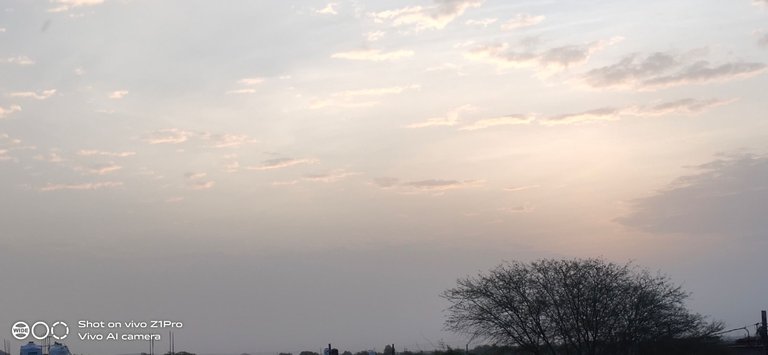 Whenever I get up early in the morning by mistake, on time I feel like I should get up early every morning.The reason behind that is that our body is very refreshed in the morning time and we feel a different type of energy There is such a feeling at the time of morning as if someone gives us any kind of work to do, we can do it diligently.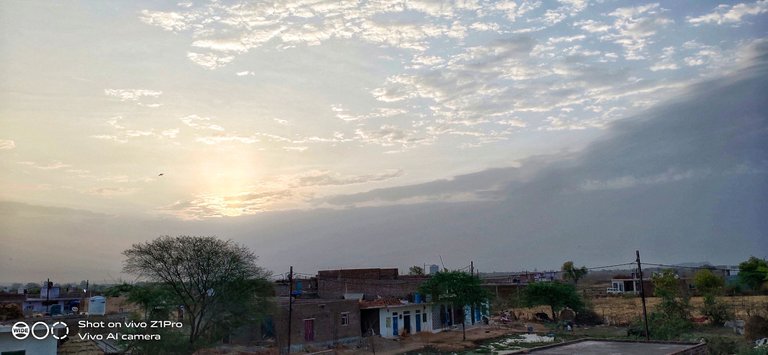 As I have told you all that you got up very early in the morning and my mother goes on daily morning walk.So today I also did morning walk with him and during the same morning walk I took this photograph with the help of my mobile phone.I felt myself like how early I got up but when I went to the road side, I saw many people doing morning walk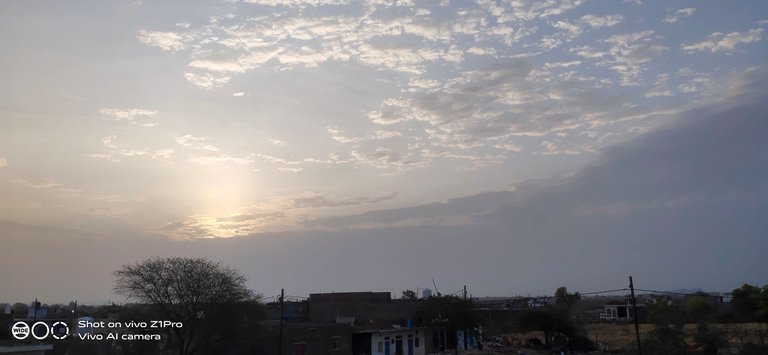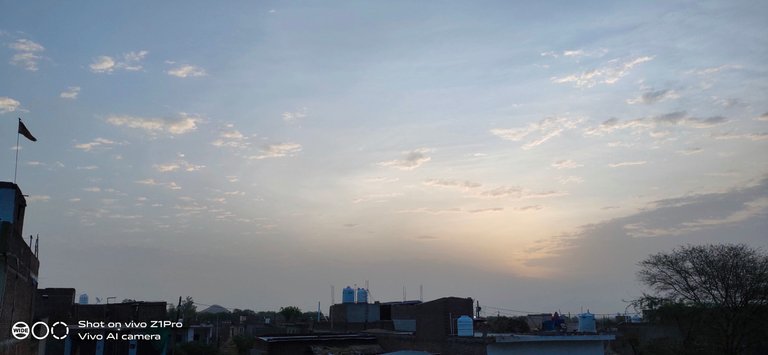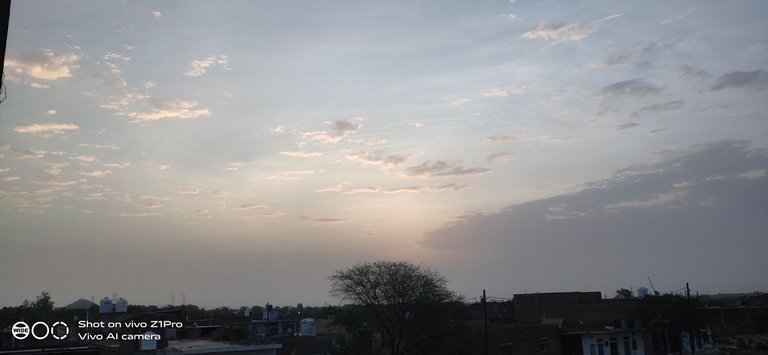 One thing has to be accepted that what is said that beauty is the best beauty.No matter how much effort we make with you, how many luxurious bungalows we make and how many decorated our houses can be made.But even by mistake we cannot get the beauty that God has given to us in the form of nature.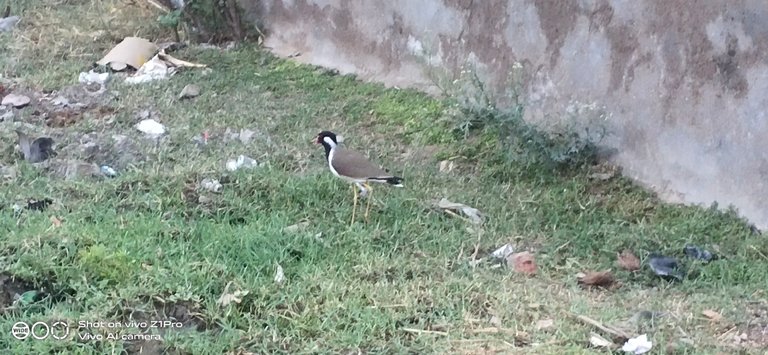 When I was passing by the road side, I saw this bird searching something in the water it looks like Before humans, birds started doing their work.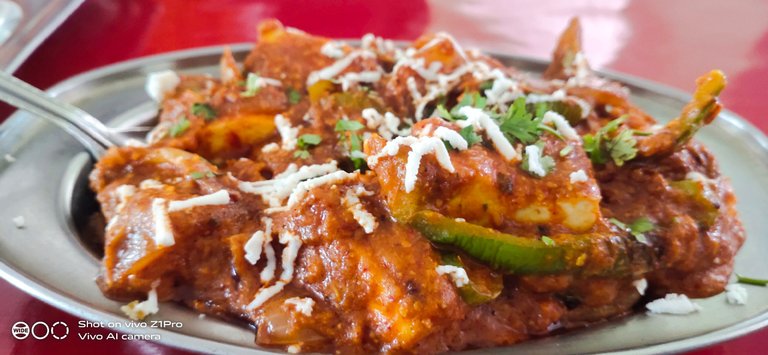 After coming back from the morning walk, my friend and I, whose name is Ajay, we went to the gym together and there we did a workout.After working out, both of us were doing a lot of Hungarian, we decided that we go to the restaurant and eat something.So by going there we ordered Shahi Paneer and together we ordered plain tawa roti.The reason for ordering shahi paneer with roti was such that we needed to get our protein intake along with food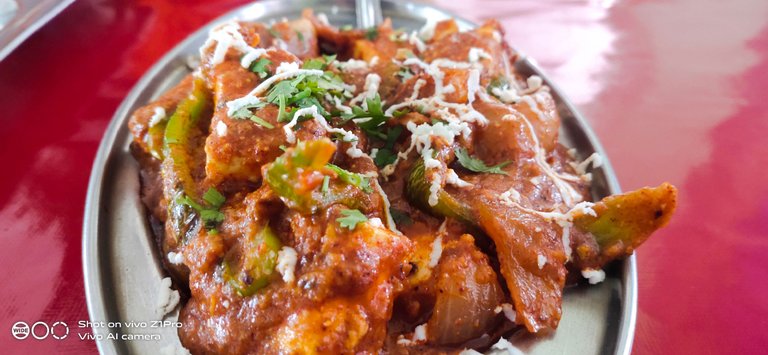 Mostly whenever I have to say something to a restaurant, I go to Krishna restaurant But today at the behest of my friend, we did not go to Krishna restaurant and went to Shere Punjab restaurant.Because the owner of Shere Punjab restaurant also comes with us to work out in the gym in the morning time.So we used to be so happy that whatever food we get will be fresh and the rate will be reduced a little bit for us.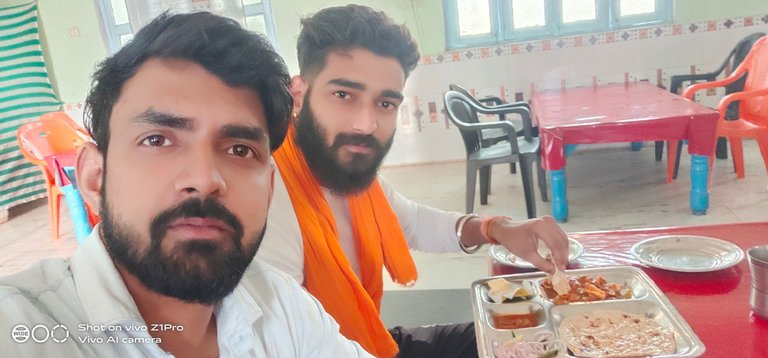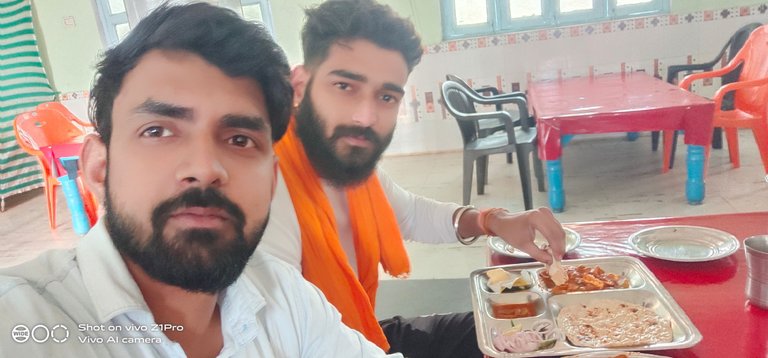 As we thought, exactly the same thing happened after eating the food when we went to the brother to do the billing And asked him how much was our food bill, then he told us 200 rupees but before making the payment, the printed receipt which was received to us is 280 rs of billing amount so we can say that we get a blood discount of Rs 80 in our food and it's only because we know the owner of restaurant and trust me the food quality is really awesome and we get sufficient amount of paneer slices in shahi paneer
---
I am feeling very delightful while I am sharing these pictures with my HIVE family
---

| ✍️ | ✍️ |
| --- | --- |
| ✒️Device | Smartphone |
| ✒️Model | Vivo Z1 Pro |
| ✒️Pixels | 32 Mp |
| ✒️Country | INDIA |
| ✒️State | Madhya pradesh |
A SPECIAL THANKS TO
@indiaunited @spydo @sanjeevm @visionaer3003 @bhattg
Please Do Follow them for their great work and Thank you for a regular support 😍

---
Owner: I AM THE REAL OWNER OF THIS PIC
THANKS FOR GIVING YOUR VALUABLE TIME TO THIS POST



YOU CAN DROP YOUR VALUABLE FEEDBACK IN COMMENT SECTION
---
---