Manali Trip With Friends
___✍️
Welcome to my blog
---
---
NAMASTE (Hello) ❤🙏❤ to all of the stunning personalities of Hive community I am fine and healthy and hope that you also stay fine,happy and healthy with your family
---
Manali is a beautiful hill station located in the state of Himachal Pradesh in India. Known for its
picturesque landscapes, snow-capped mountains, and serene environment, it is a popular
destination for tourists and travelers alike. Recently, I had the opportunity to visit Manali with my
friends Gourav tiwari, Hari Shankar, and Akash Chand. We traveled by car which is of one of my
friend whose name is Hari shankar and had an amazing time exploring the area and creating
memories that will last a lifetime.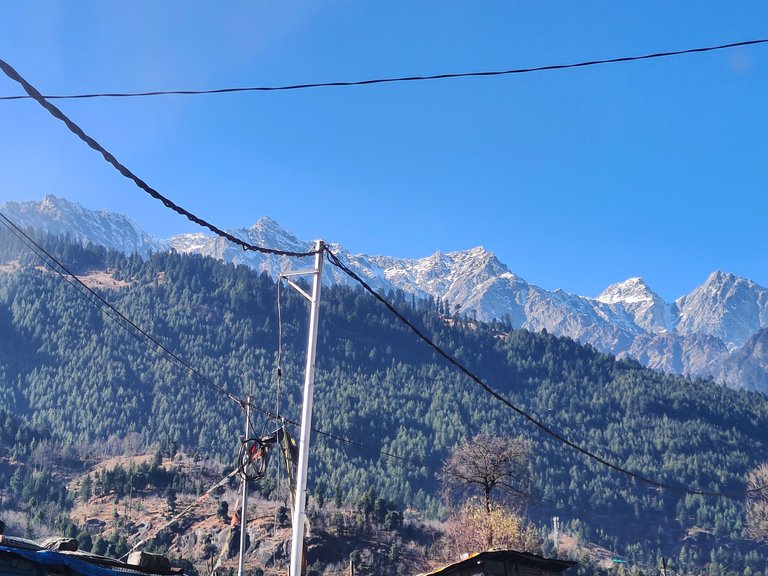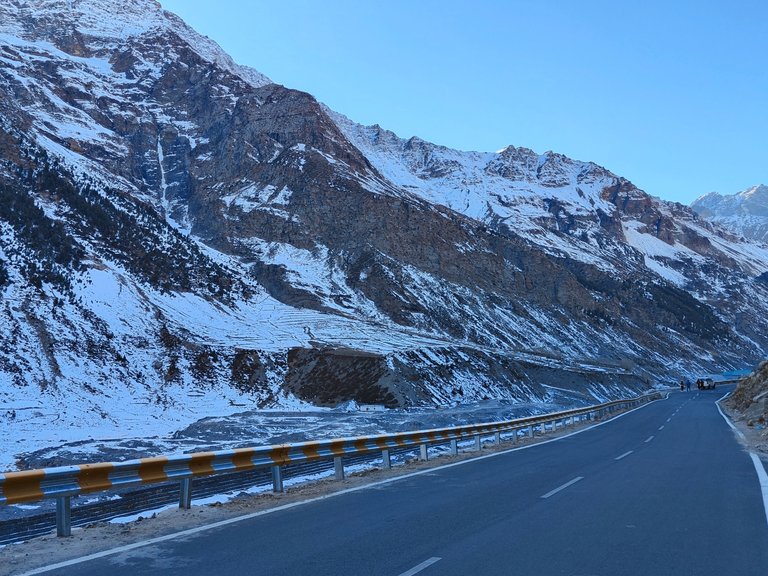 As we began our journey from our hometown Gwalior, we were filled with excitement and anticipation for
the trip ahead because of the greenary and the snow and because of friends also. The drive to
Manali was scenic, with lush green valleys and snow-capped peaks on either side of the road. We
stopped at several points along the way to take in the breathtaking views and capture some
pictures.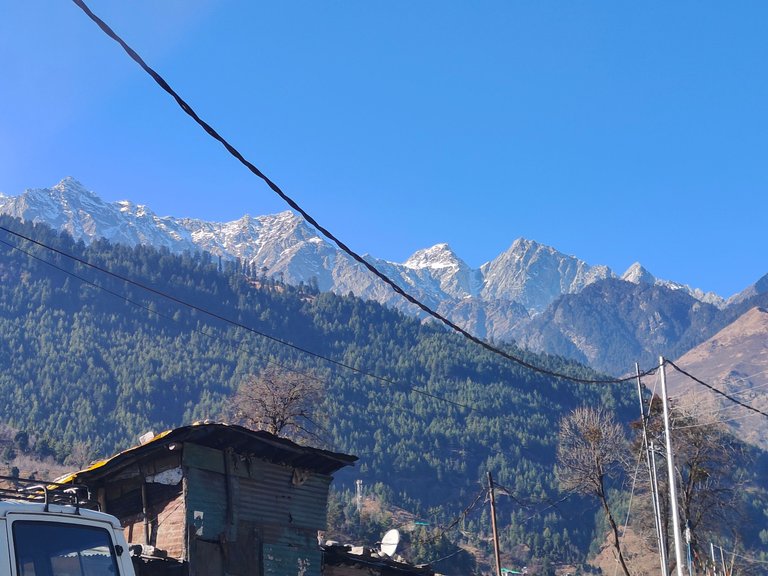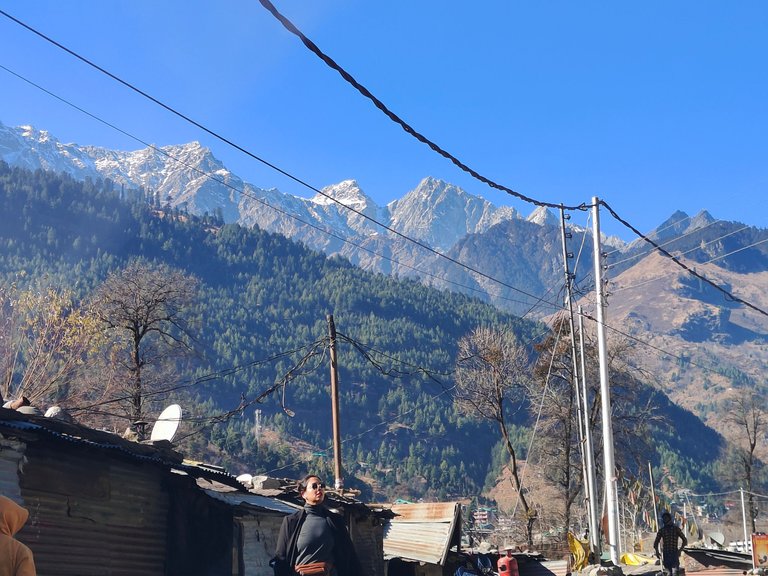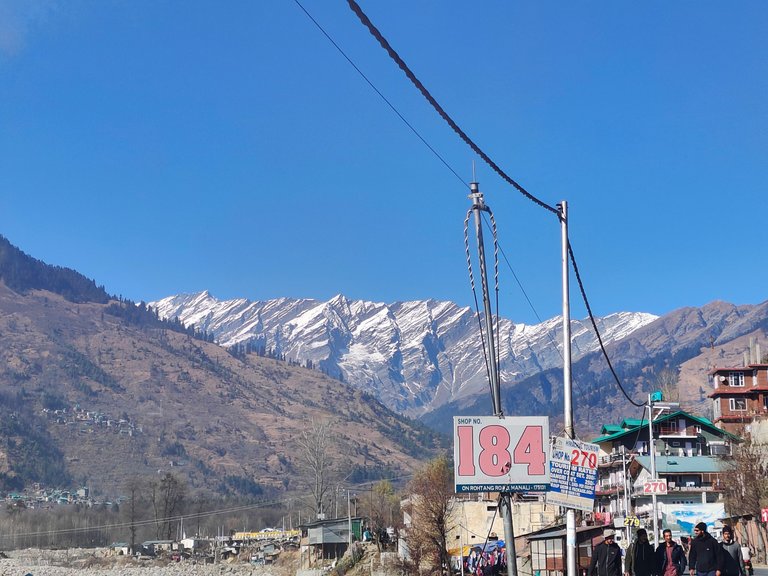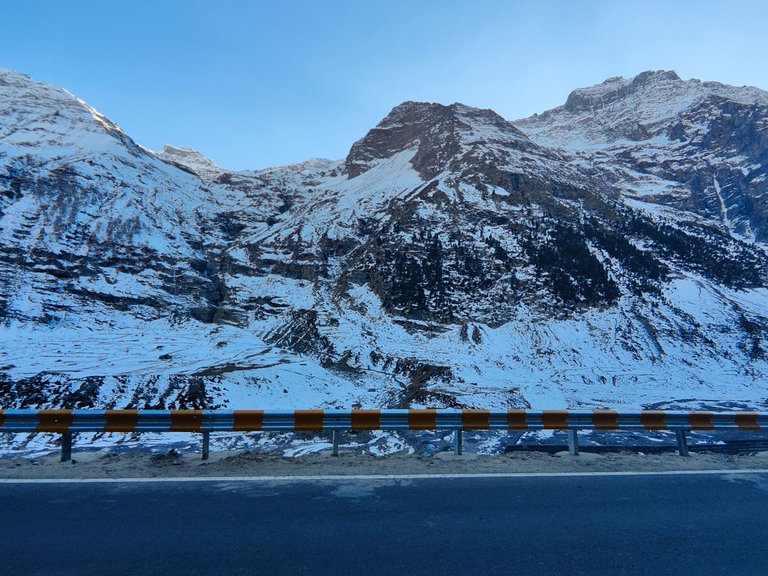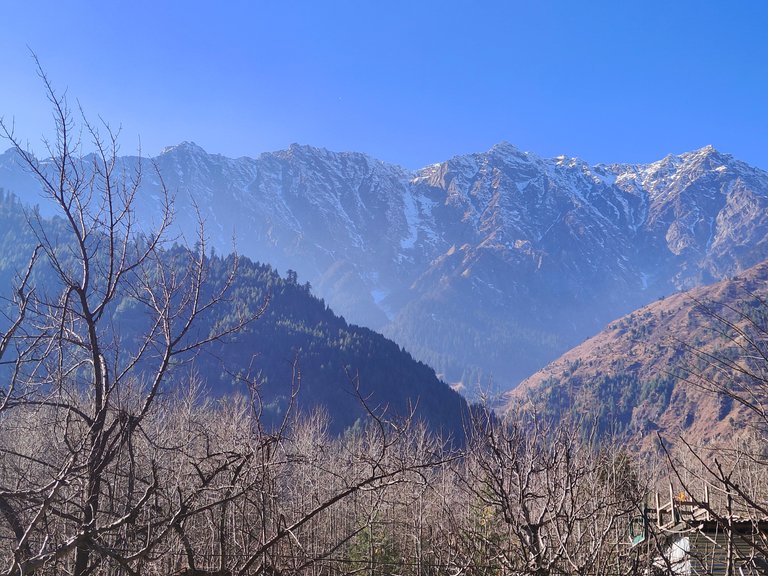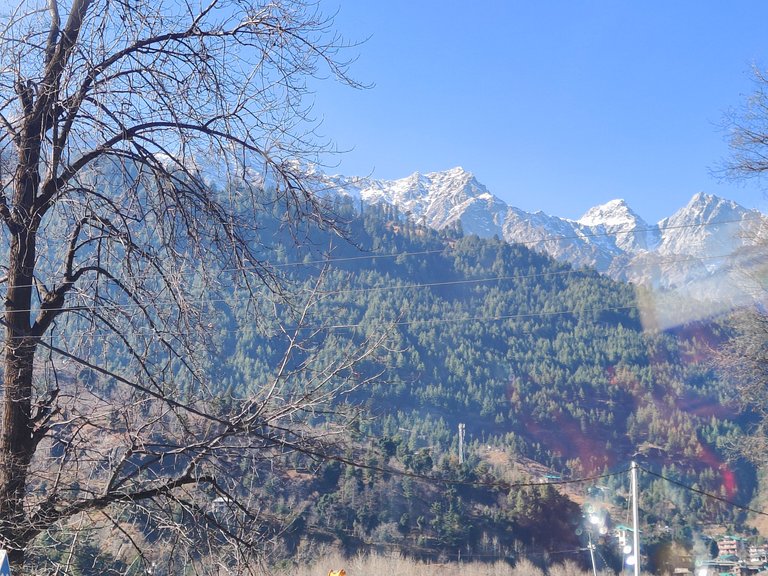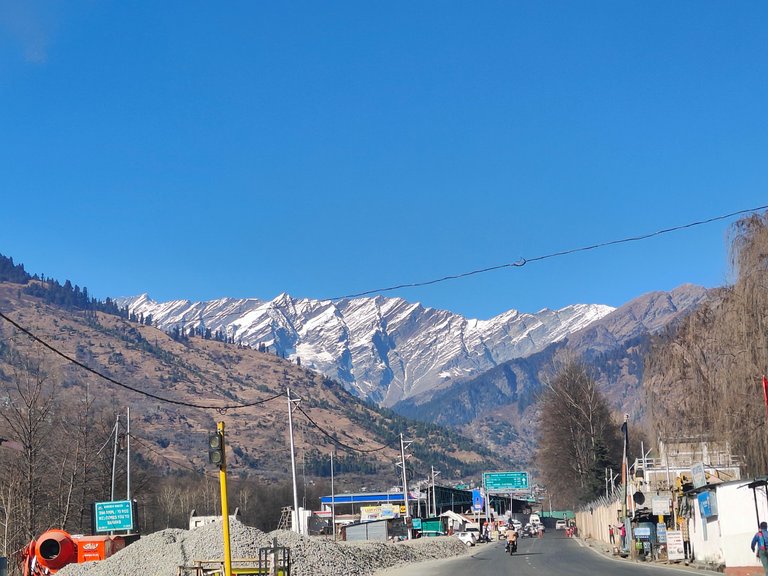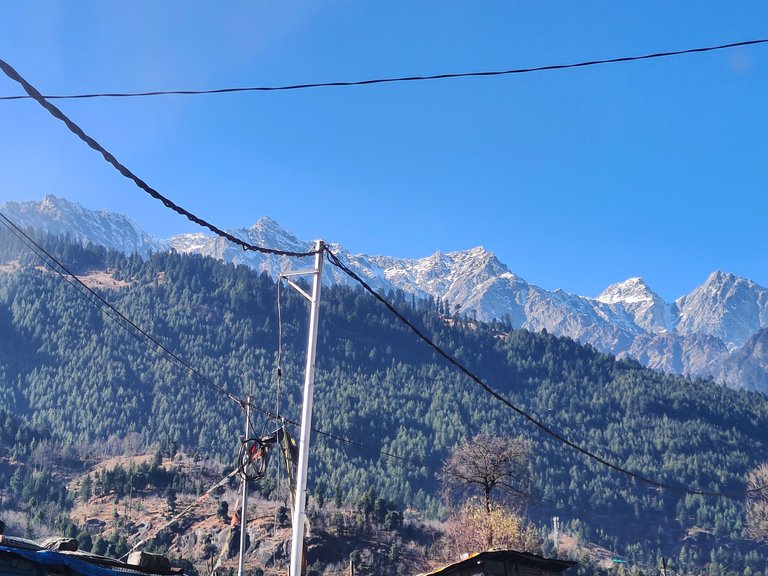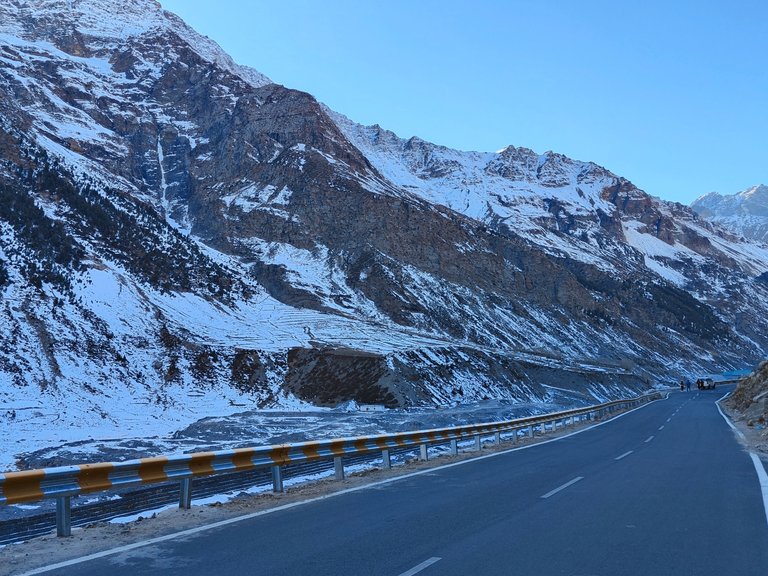 Upon reaching Manali, we checked into our hotel and freshened up.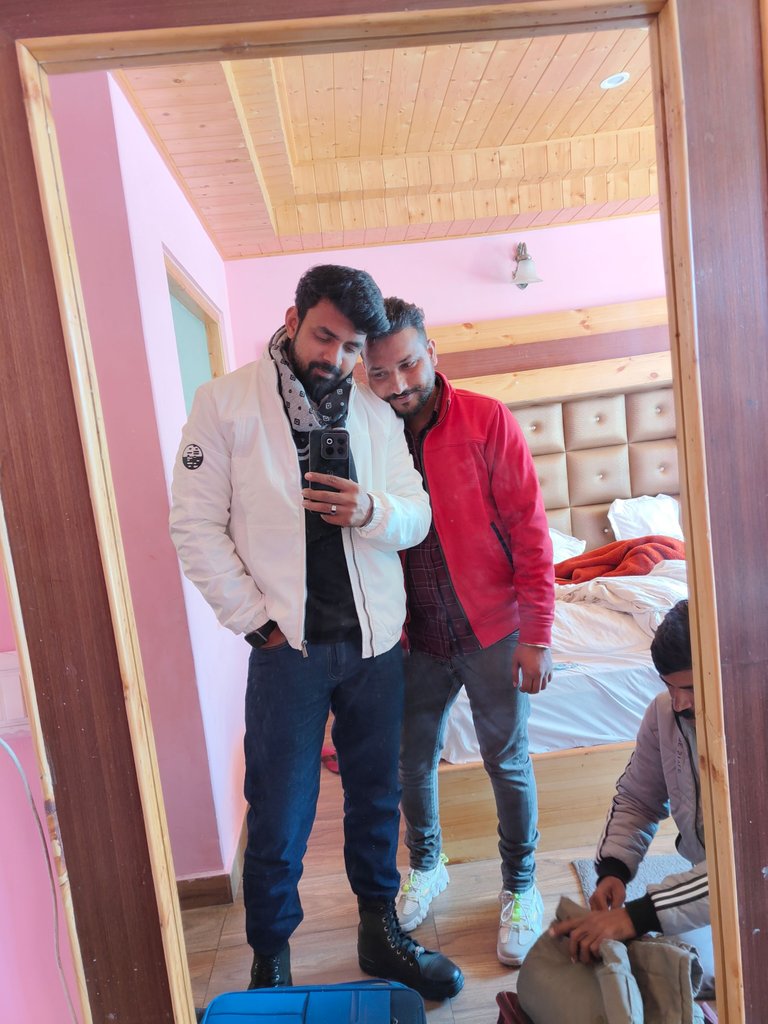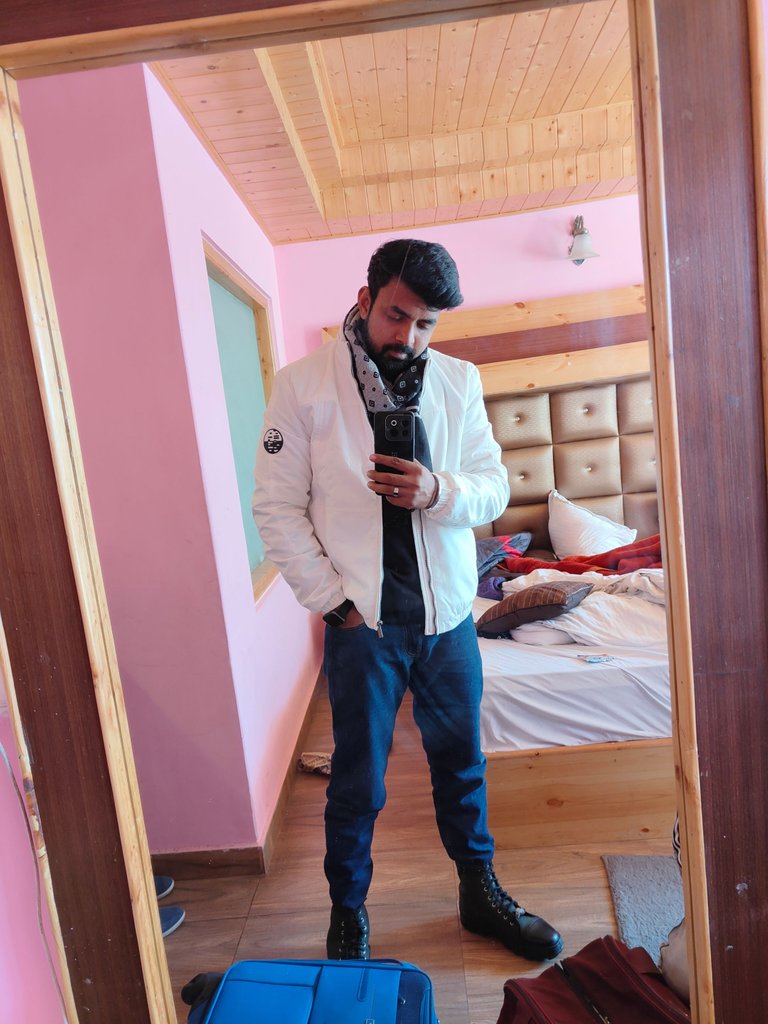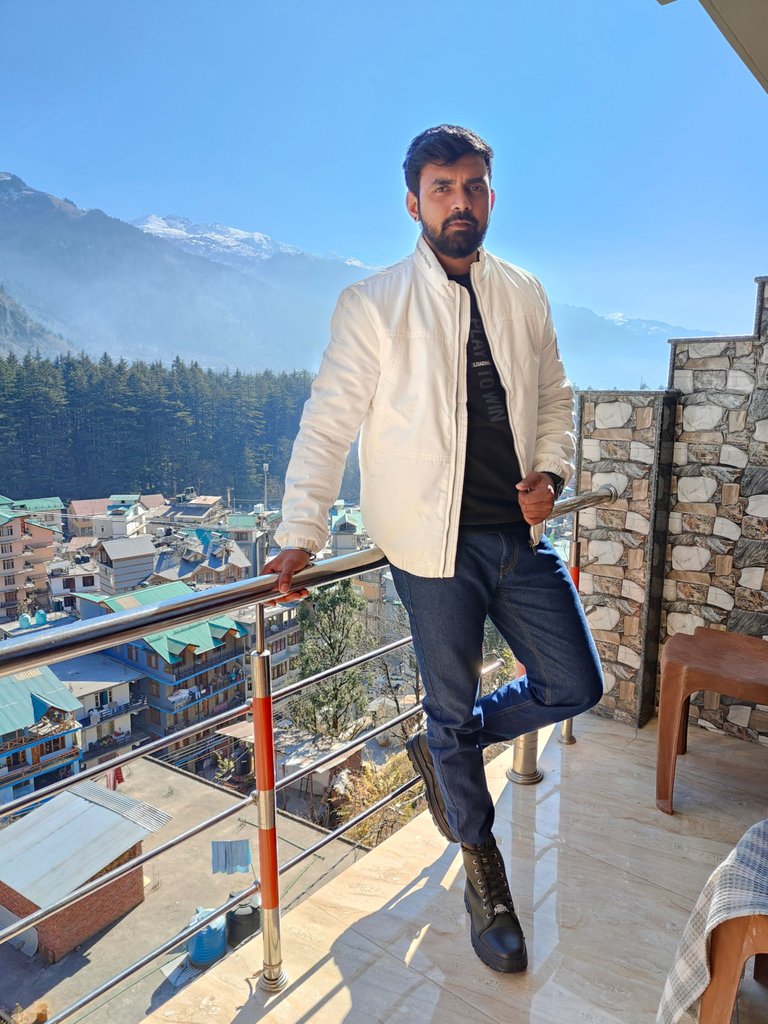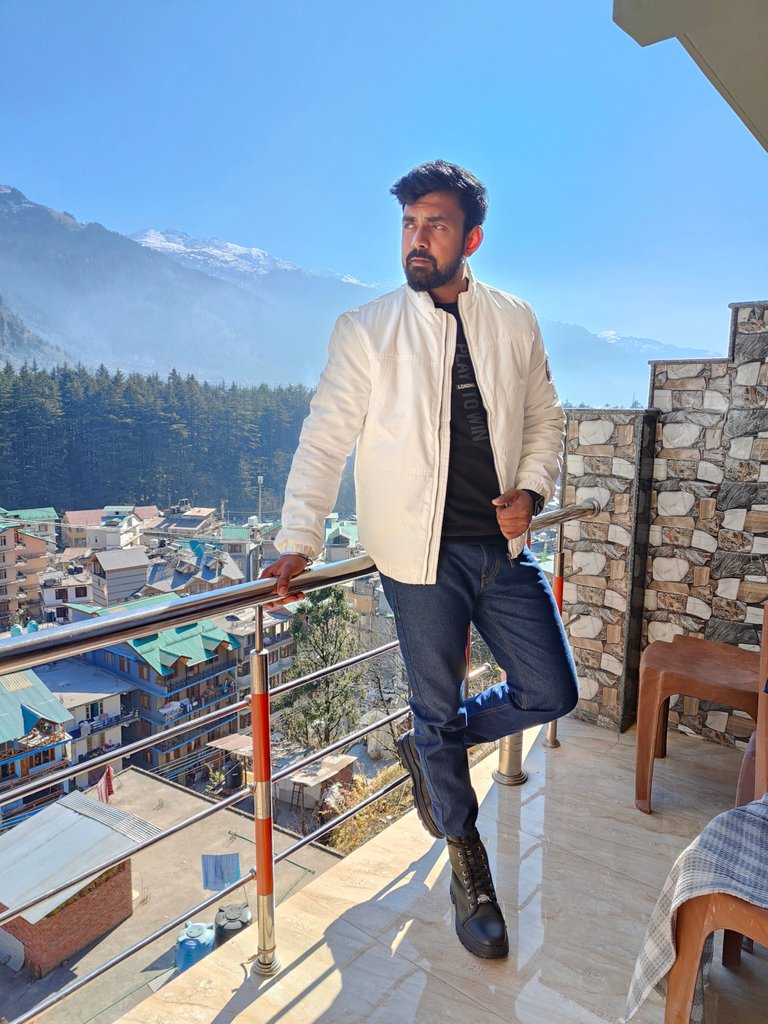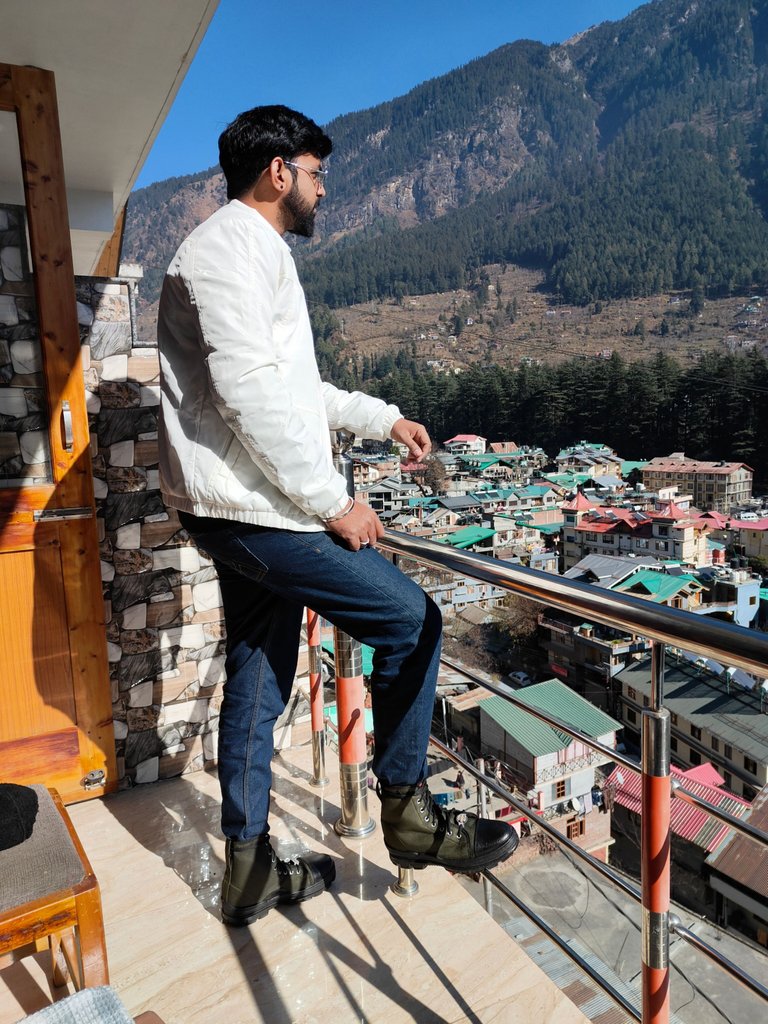 Our first stop was the famous
Hadimba Temple, dedicated to the goddess Hadimba, who is an important deity in Hindu mythology.
The temple is located in the middle of a dense forest and is surrounded by beautiful cedar trees. It
was truly a peaceful and serene experience I was not be able to capture the images because taking
picture inside.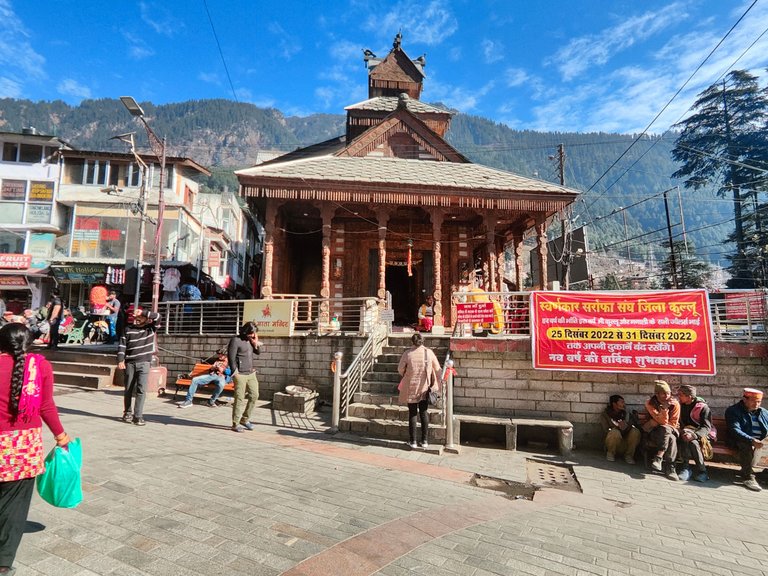 Next, we visited the Manu Temple, dedicated to the sage Manu, who is believed to be the creator of
mankind in Hindu mythology. The temple is located on the banks of the Beas River and is a popular
spot for tourists and locals alike and trust me this is the most peaceful location i have ever visited.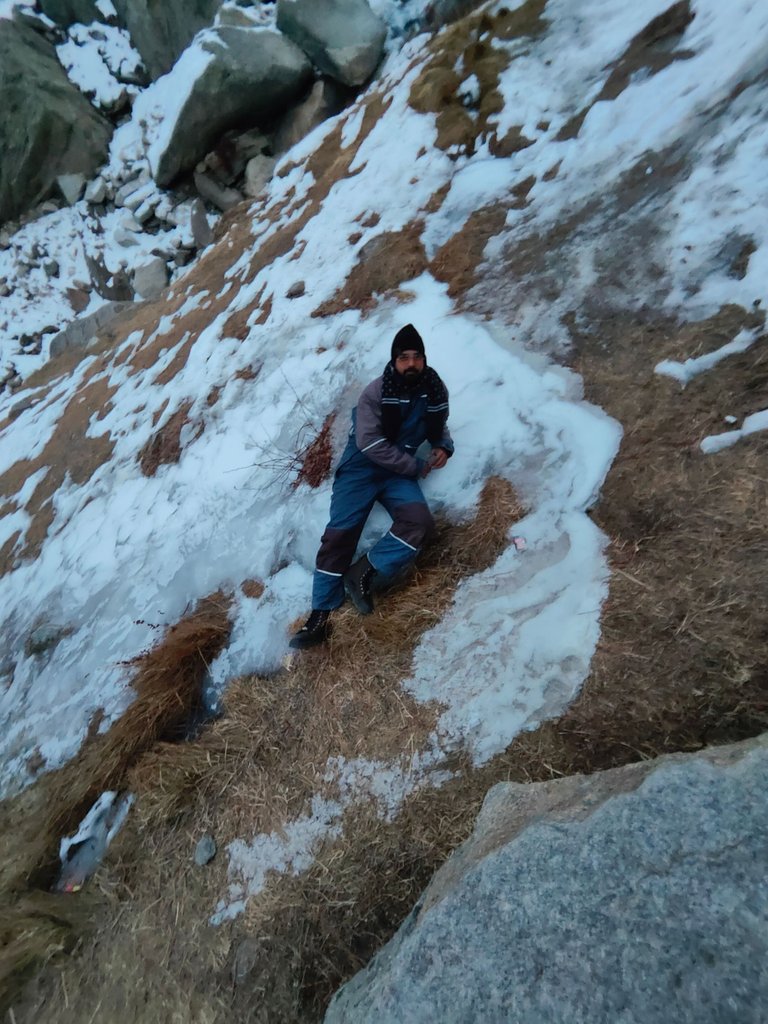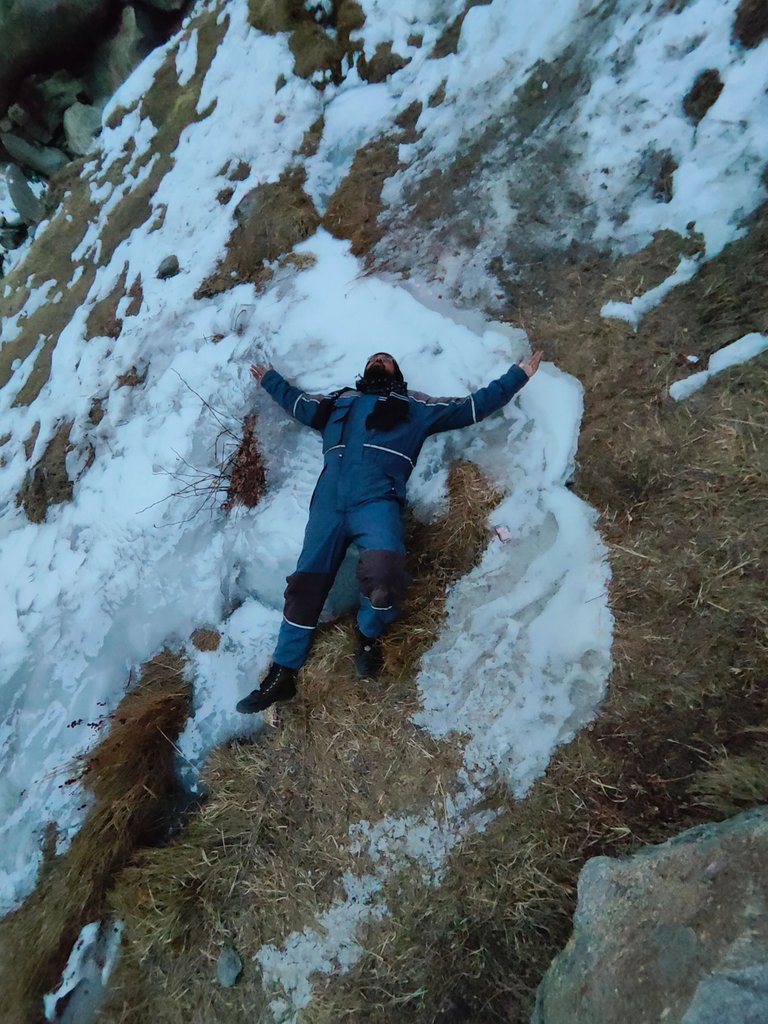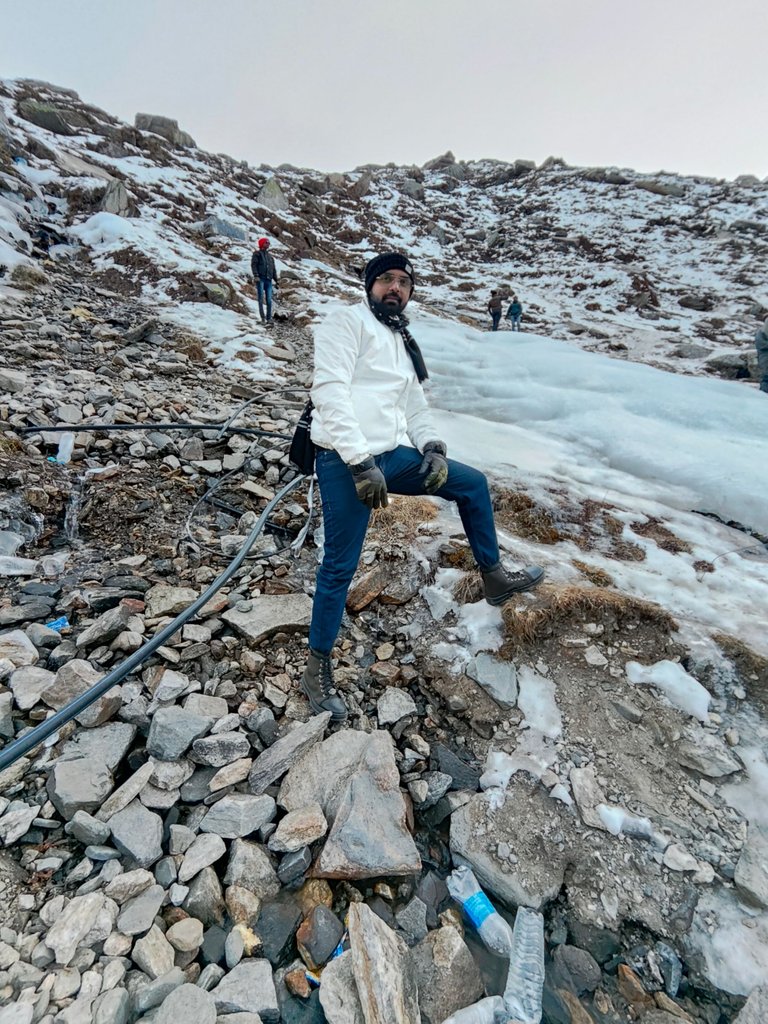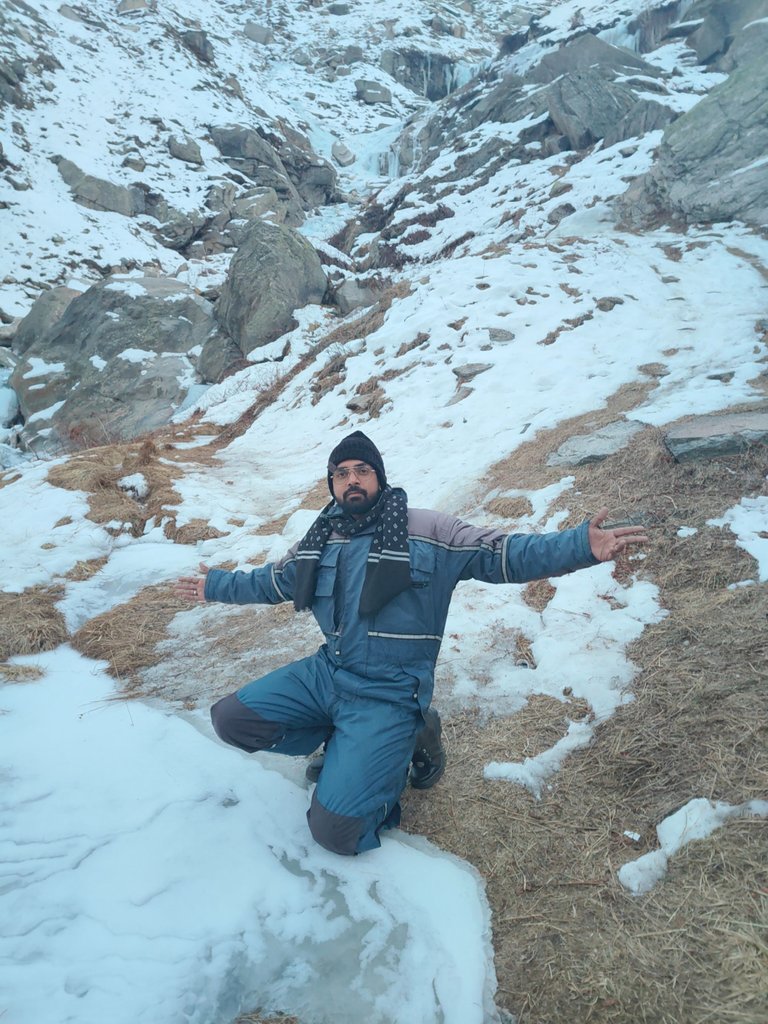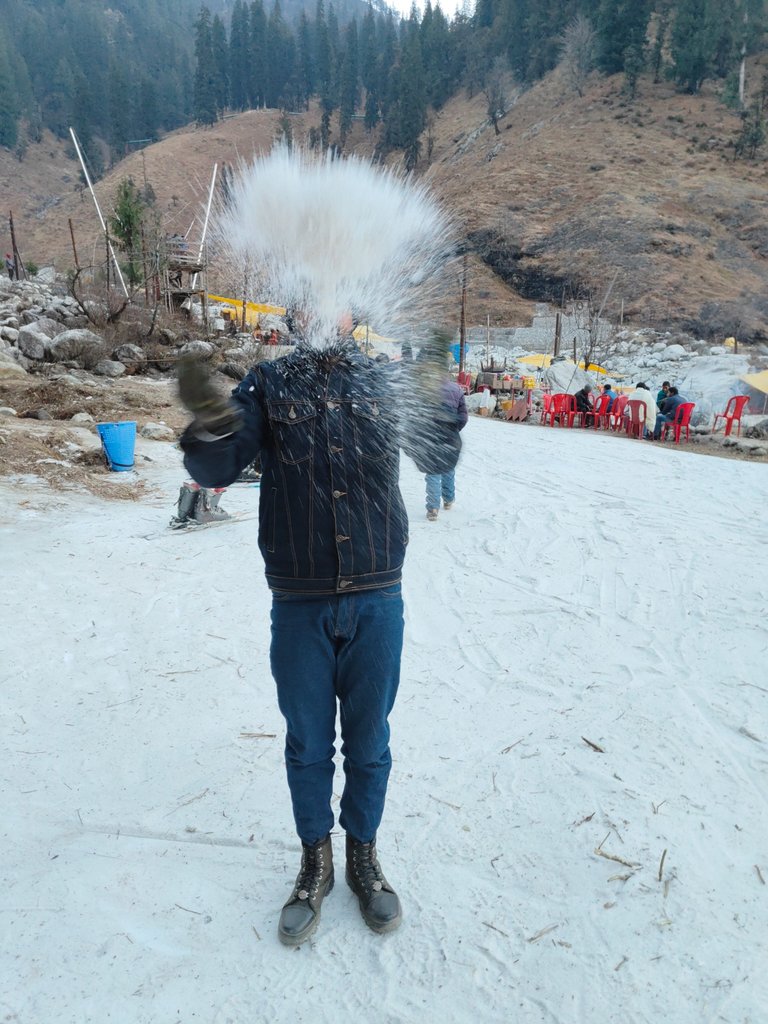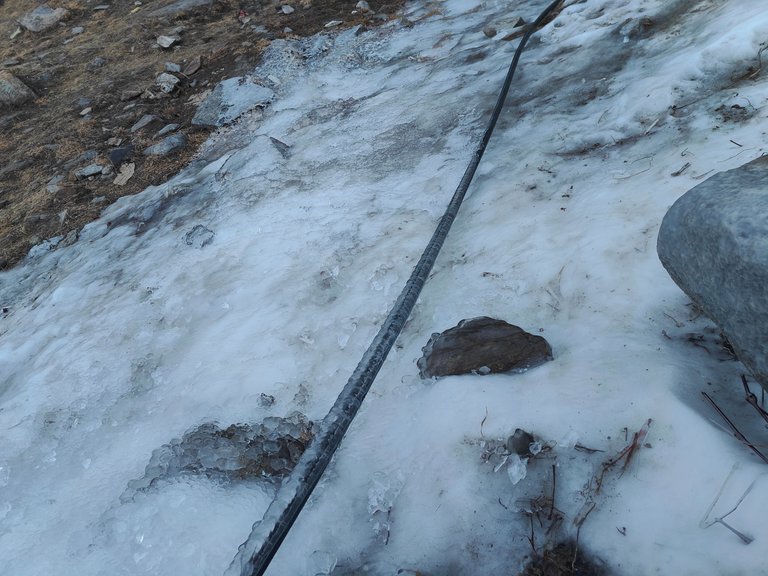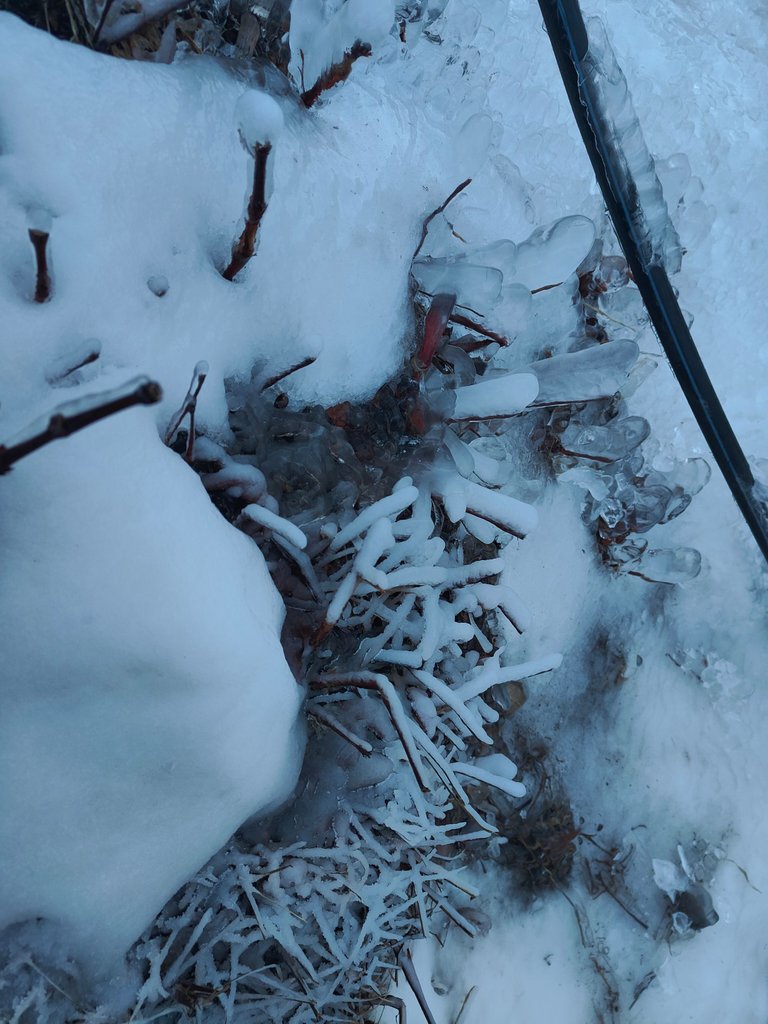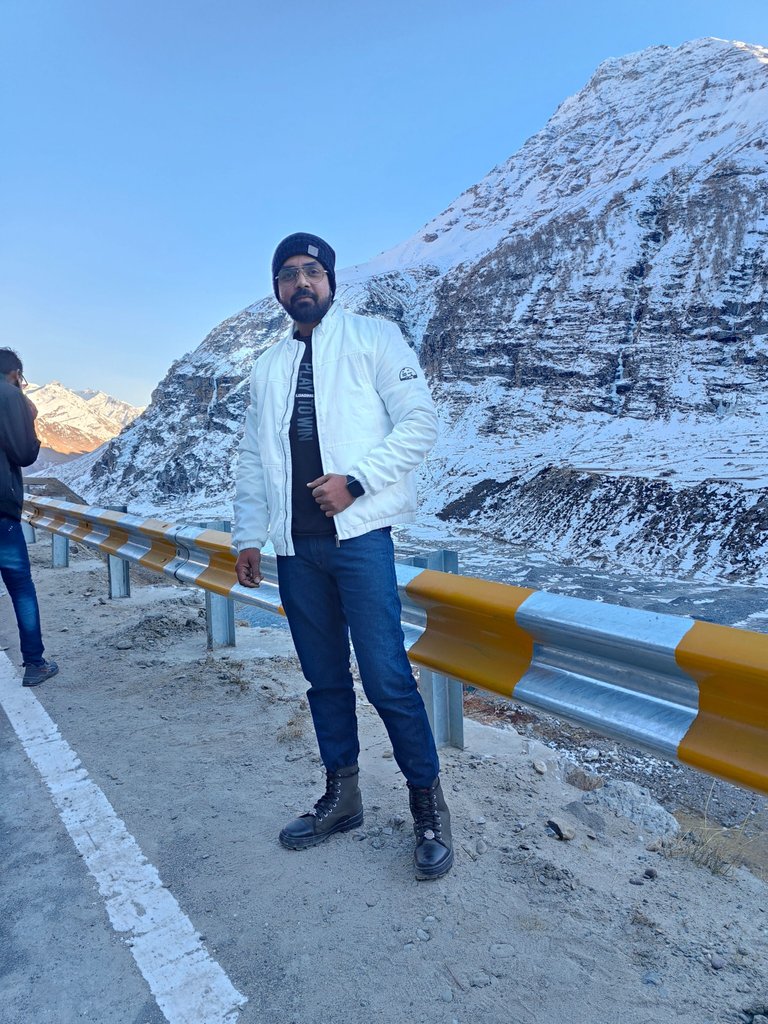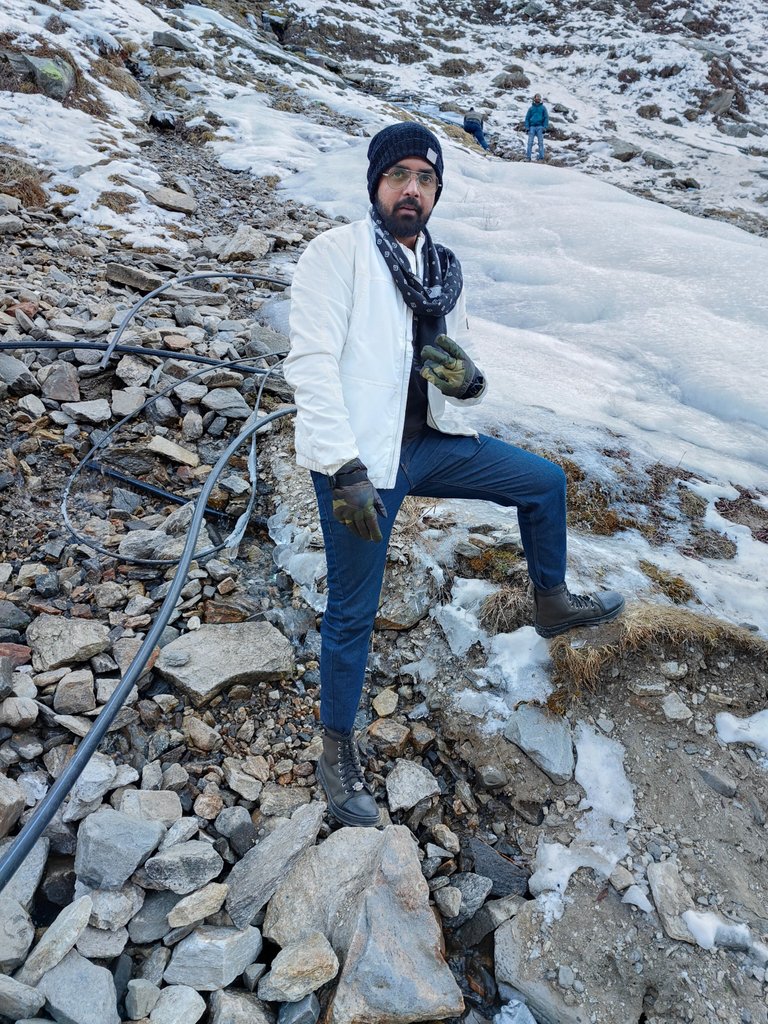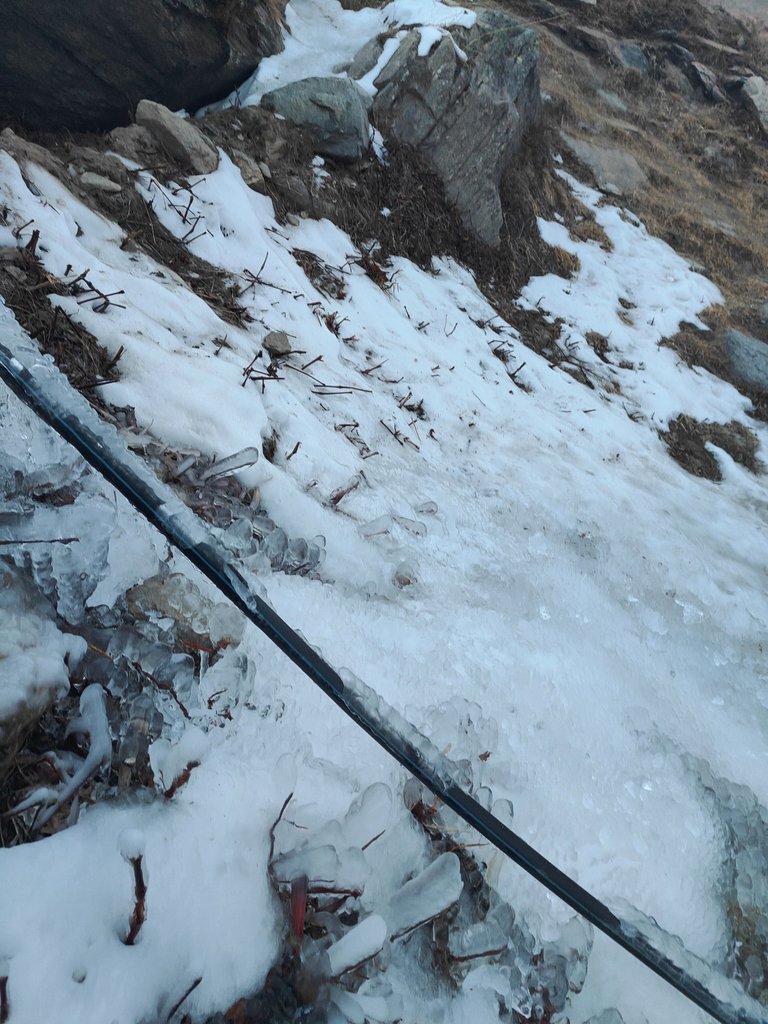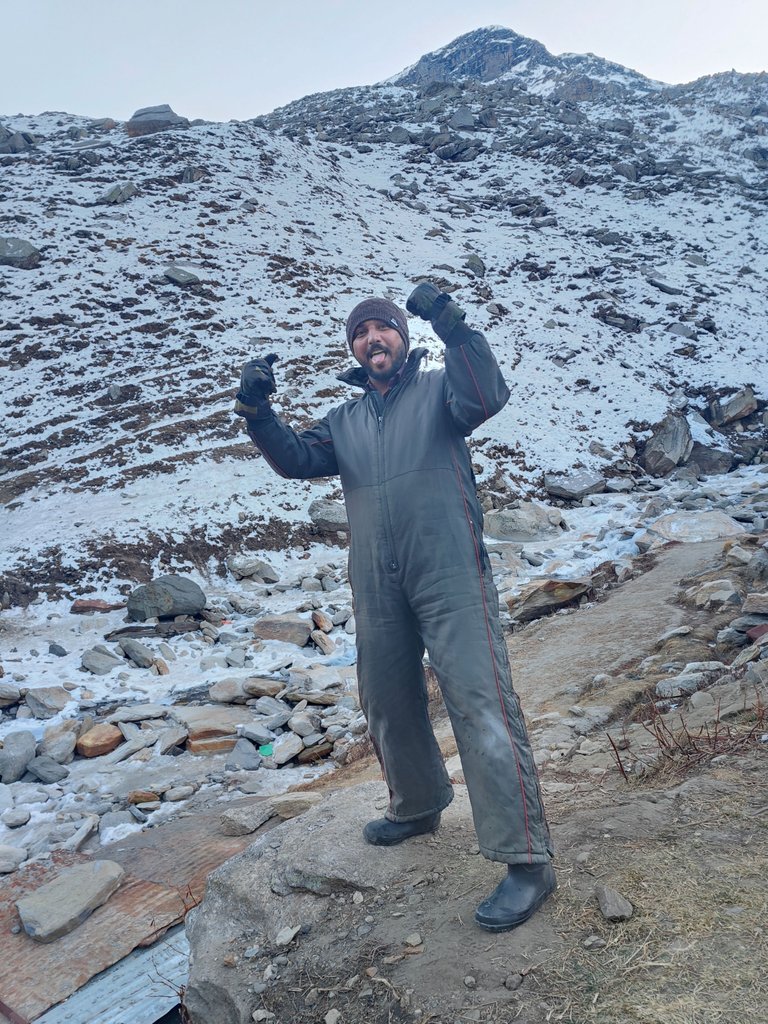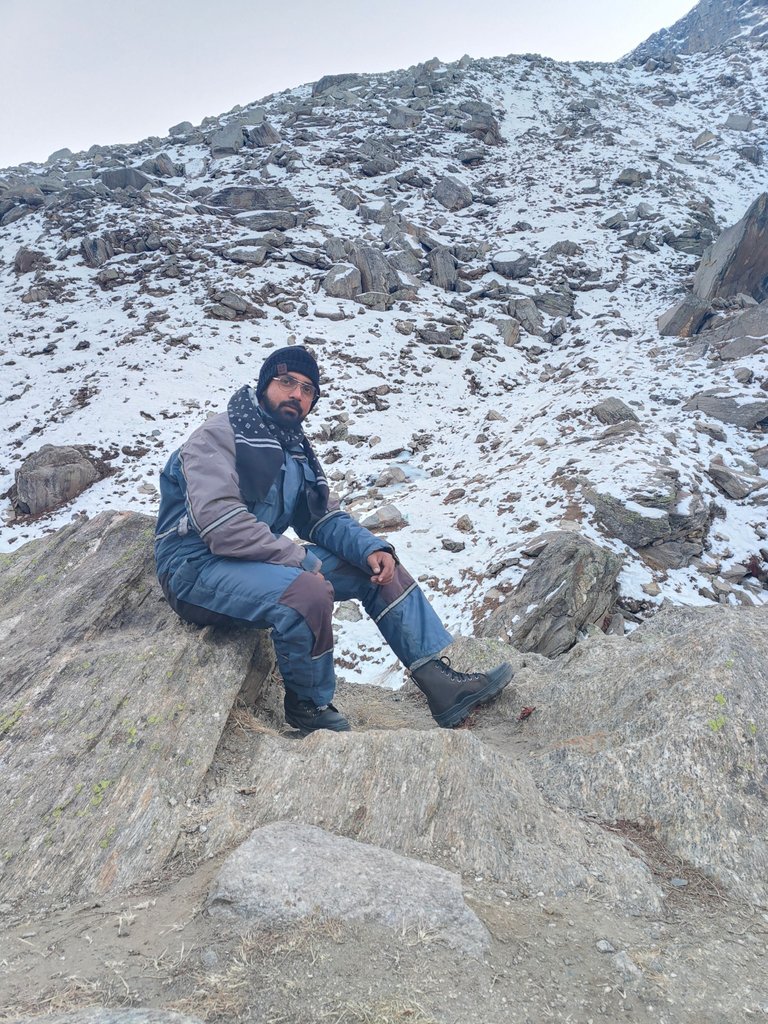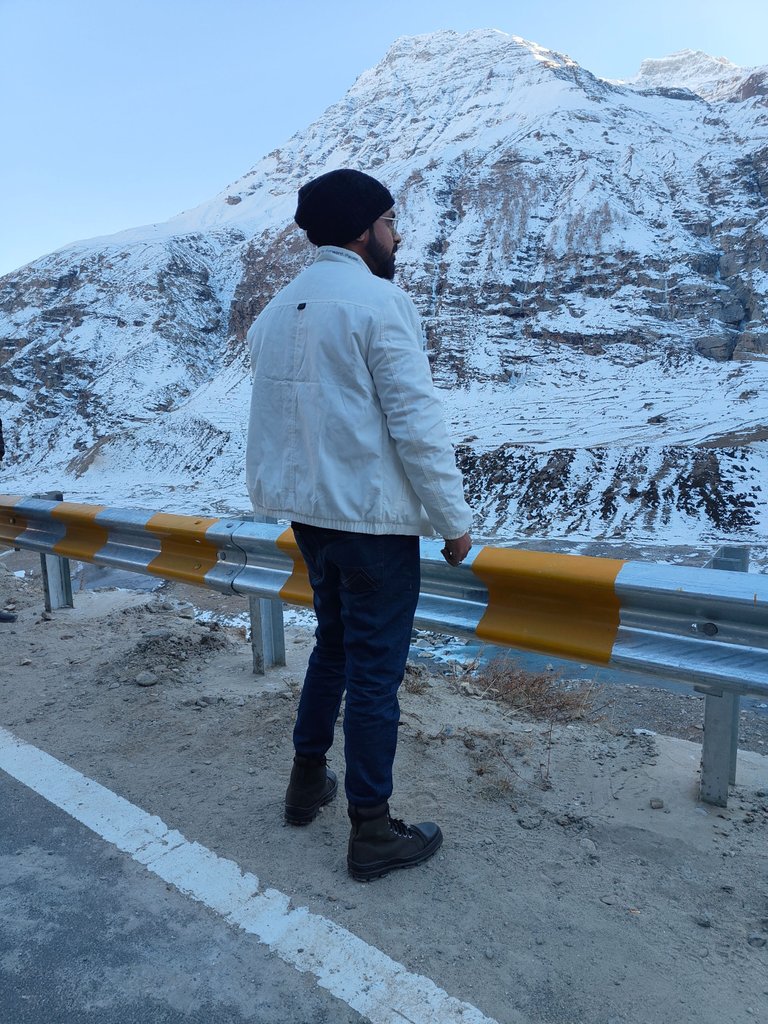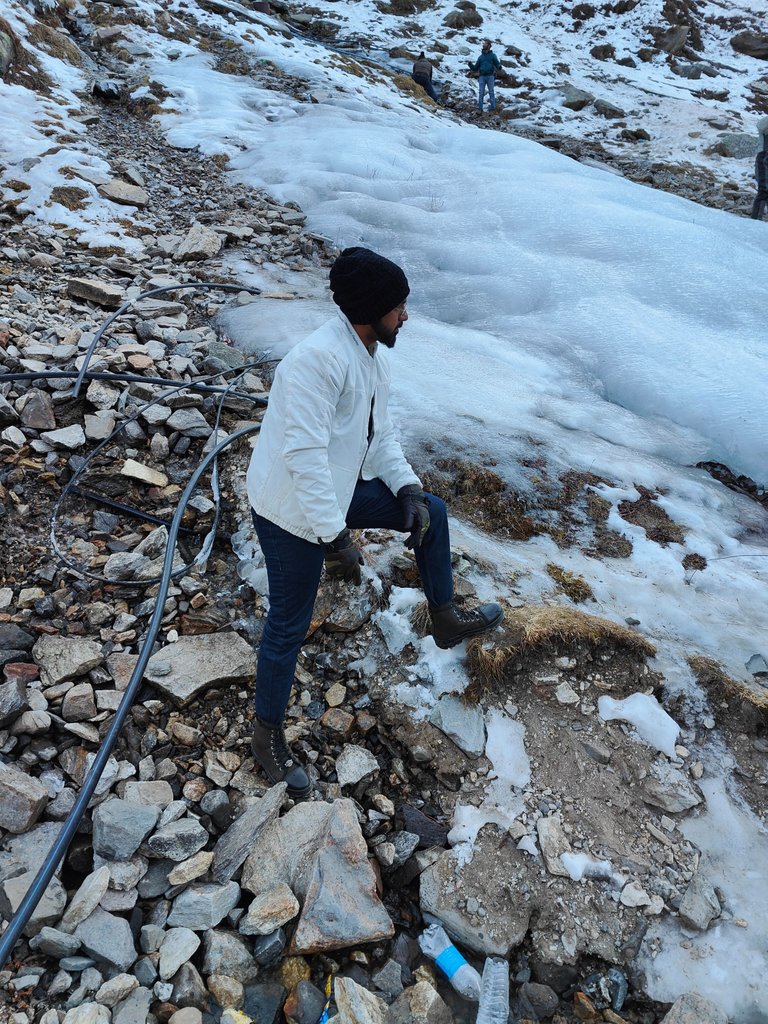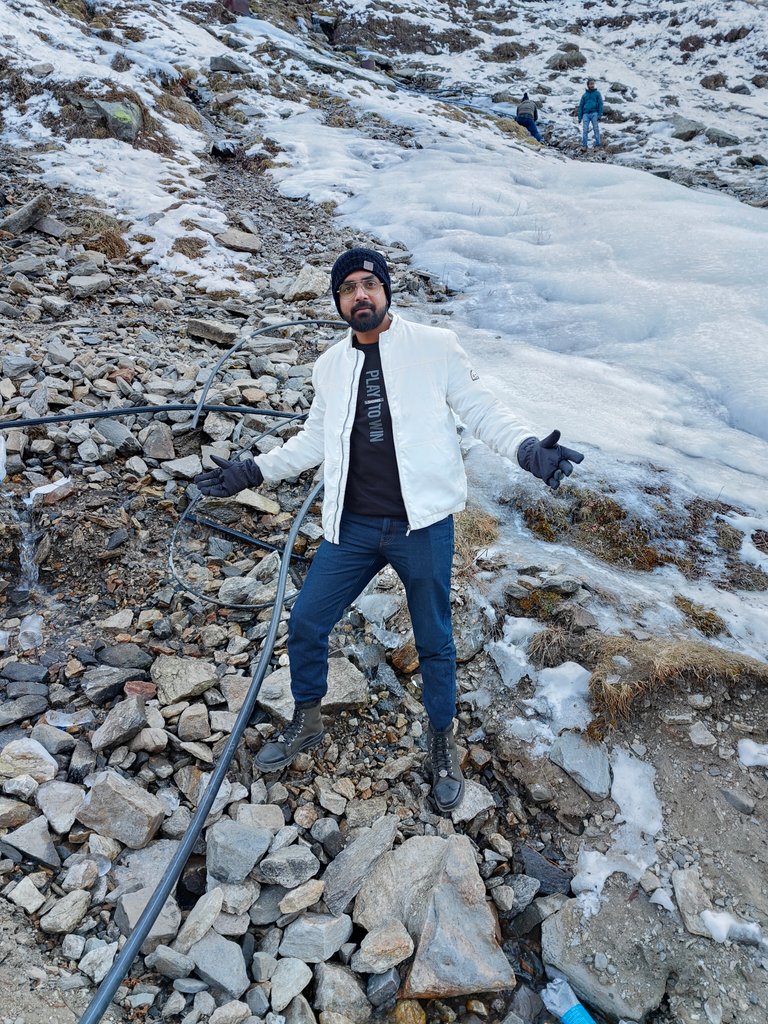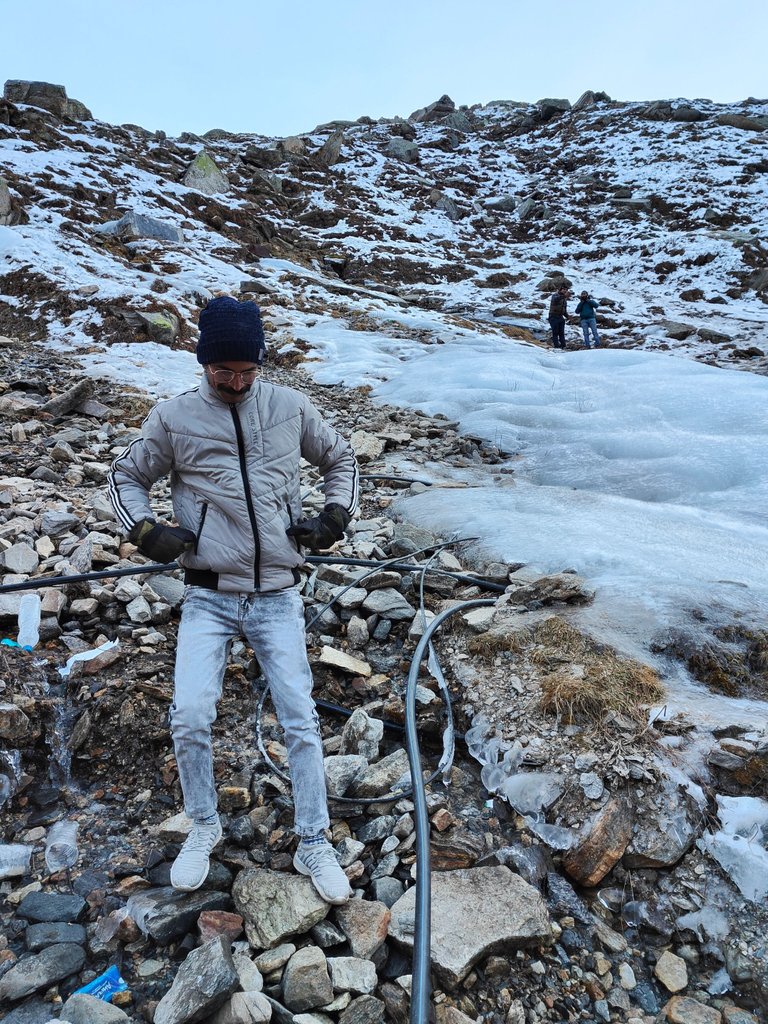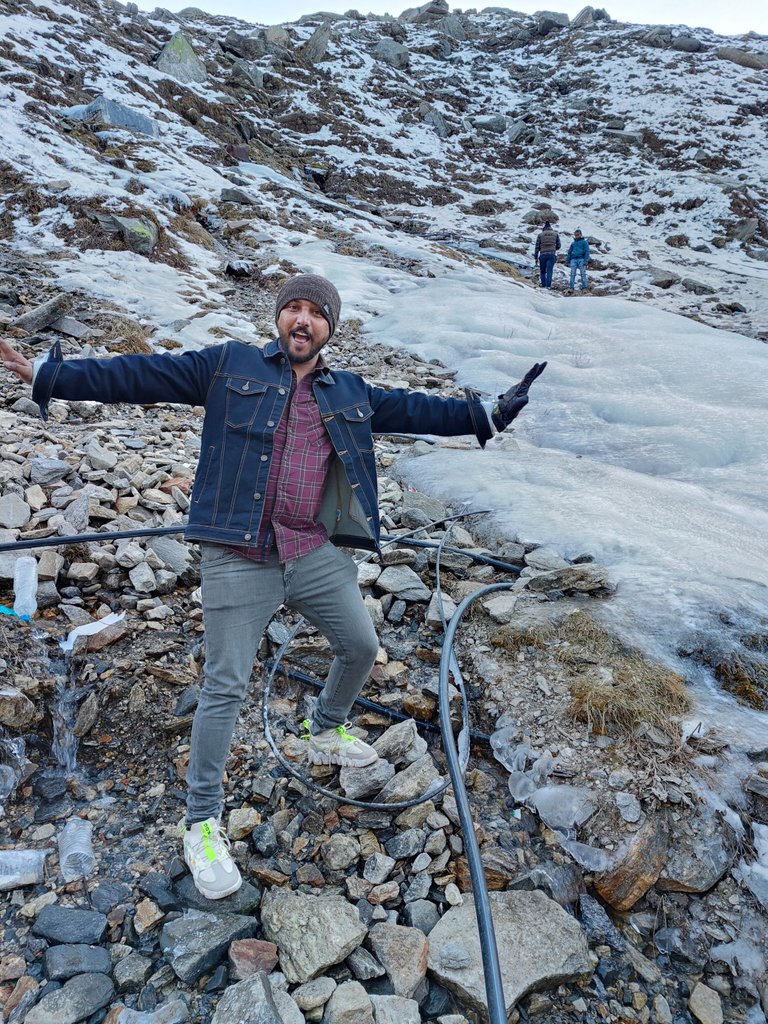 We also went for a trek to the Solang Valley, which is famous for its beautiful views and adventurous
activities like paragliding and zorbing. The valley is surrounded by snow-capped peaks and offers a
perfect setting for a winter adventure. We enjoyed the snow and took many pictures to capture the
memories.
No trip to Manali is complete without a visit to the Mall Road, which is a popular shopping and
dining destination. We spent the evening strolling along the road, trying local street food, and
shopping for souvenirs.
On the last day of our trip, we visited the Rohtang Pass, which is a high mountain pass located on the
eastern Pir Panjal Range of the Himalayas. The pass offers panoramic views of the surrounding
mountains and glaciers, and is a popular spot for skiing and snowboarding.
In conclusion, our trip to Manali was truly a memorable experience. The natural beauty, serene
environment, and friendly locals made it an unforgettable experience. I would highly recommend
Manali to anyone looking for a winter adventure or a peaceful getaway.
If you are planning a trip to Manali during the winter, I would highly recommend visiting these
popular places to experience the snowfall and make the most of your trip because of my college
examination I do not have that much time to visit all these places:
Rohtang Pass: As I mentioned earlier, Rohtang Pass is a high mountain pass located on the
eastern Pir Panjal Range of the Himalayas. It offers panoramic views of the surrounding mountains
and glaciers, and is a popular spot for skiing and snowboarding.
Solang Valley: Solang Valley is famous for its beautiful views and adventurous activities like
paragliding and zorbing. The valley is surrounded by snow-capped peaks and offers a perfect setting
for a winter adventure.
Kothi: Kothi is a picturesque village located at a distance of around 12 km from Manali. It is
known for its beautiful views of the Beas River and the surrounding mountains. It is also a popular
spot for ice skating and snow skiing during the winter months.
Beas Kund: Beas Kund is a high altitude glacial lake located in the Pir Panjal range of the
Himalayas. It is the source of the Beas River and offers beautiful views of the surrounding
mountains. It is a popular spot for trekking and snow hiking during the winter months.
Manali Sanctuary: Manali Sanctuary is a protected area located near the town of Manali. It is
known for its diverse flora and fauna and offers beautiful views of the surrounding mountains. It is a
popular spot for trekking and bird watching during the winter months.
Please note that some of these places may be closed or have limited access during the winter
months due to heavy snowfall and extreme weather conditions. It's always better to check the
current weather and road conditions before planning your trip.
[//]:# (!pinmapple 32.24125 lat 77.18892 long this is the mall road of manali d3scr)
---
I am feeling very delightful while I am sharing these pictures with my HIVE family
---

| ✍️ | ✍️ |
| --- | --- |
| ✒️Device | Smartphone |
| ✒️Model | Vivo Z1 Pro |
| ✒️Pixels | 32 Mp |
| ✒️Country | INDIA |
| ✒️State | Madhya pradesh |
A SPECIAL THANKS TO
@indiaunited @spydo @sanjeevm @visionaer3003 @bhattg
Please Do Follow them for their great work and Thank you for a regular support 😍

---
Owner: I AM THE REAL OWNER OF THIS PIC
THANKS FOR GIVING YOUR VALUABLE TIME TO THIS POST



YOU CAN DROP YOUR VALUABLE FEEDBACK IN COMMENT SECTION
---
---