Targeting Sweets on a Market Friday
Looks like there is clearly a rebel in the group!!! I always heard some of those gnomes have an ornery side!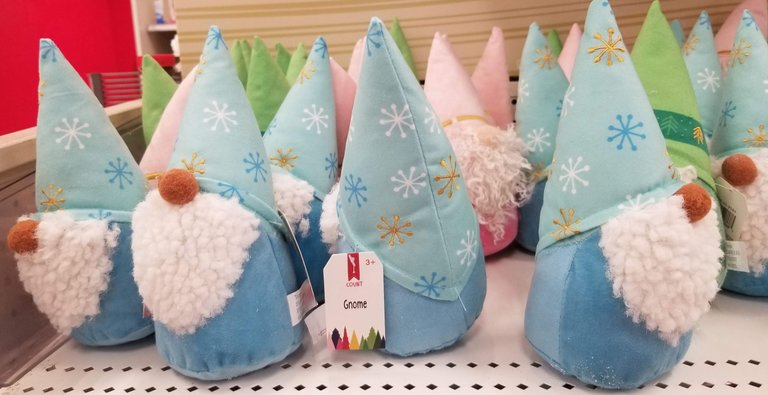 Well it is time for another Market Friday which the always awesome @dswigle works hard to make a treat each and every week!!!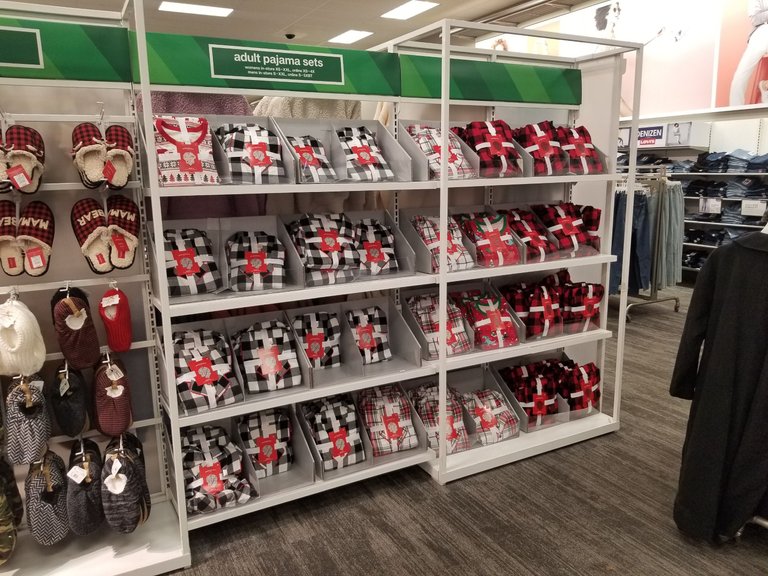 Dont these shelves look mighty similar?!?
Notice I had to bring out the red ink as we are getting closer to the holiday!!!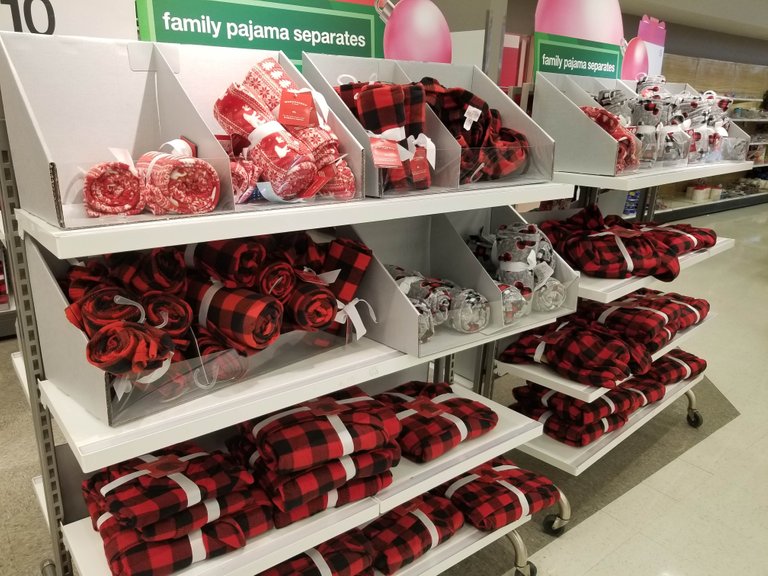 The funny thing is I have been hearing that due to the problems with the supply chain there have been issues with inventories. To combat this, some stores have gotten creative as far as displaying basically the same item over multiple shelves. Well this was at Target and it seemed like there was certainly an over abundance of shelves full of similar pajamas! I included three pictures of shelves that were over a vast amount of expensive real estate in that store that never normally would have been committed to essentially the same item!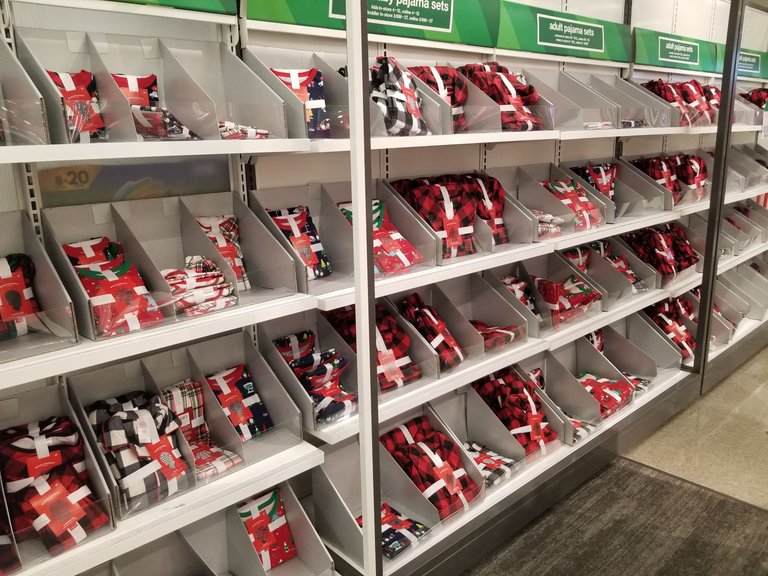 Oh wait what do I see here?!?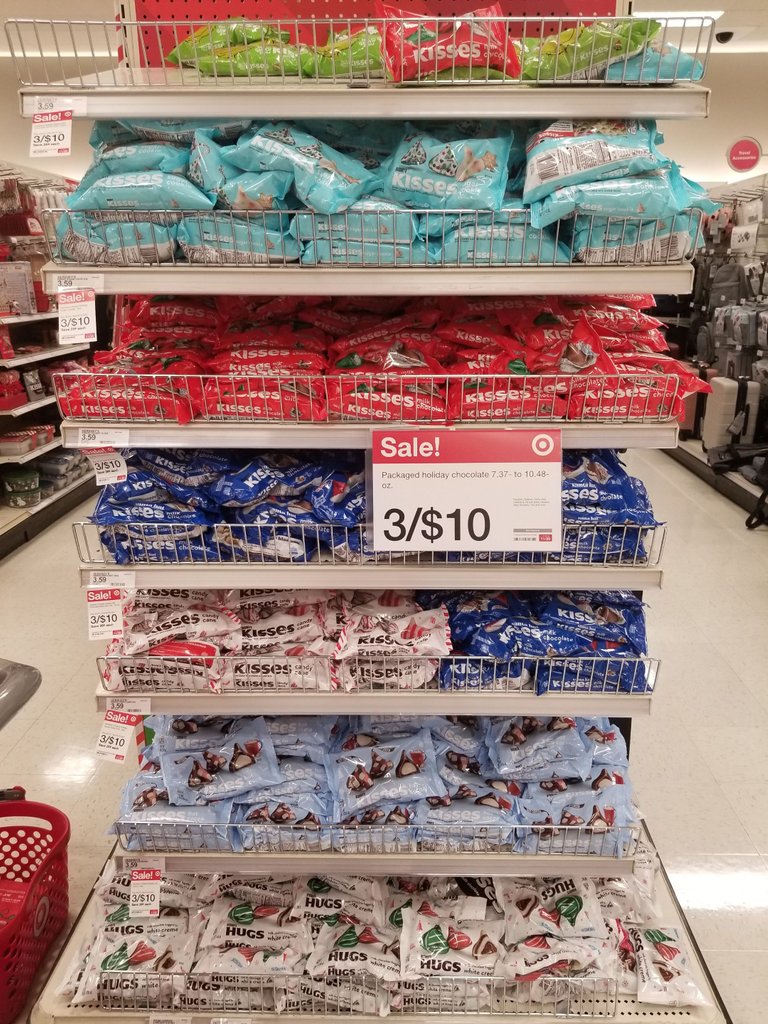 Oh I had to have some!!!
The hot cocoa Kisses are to die for so I am told... Personally I am more of a donut or cake kind of guy.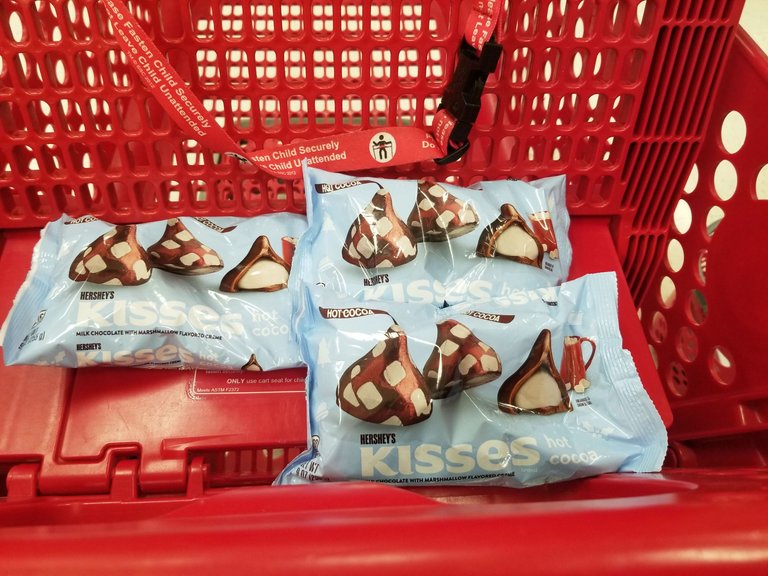 Whoa, those are massive!!!
There are about three feet long.
I confess, I did buy one, but.....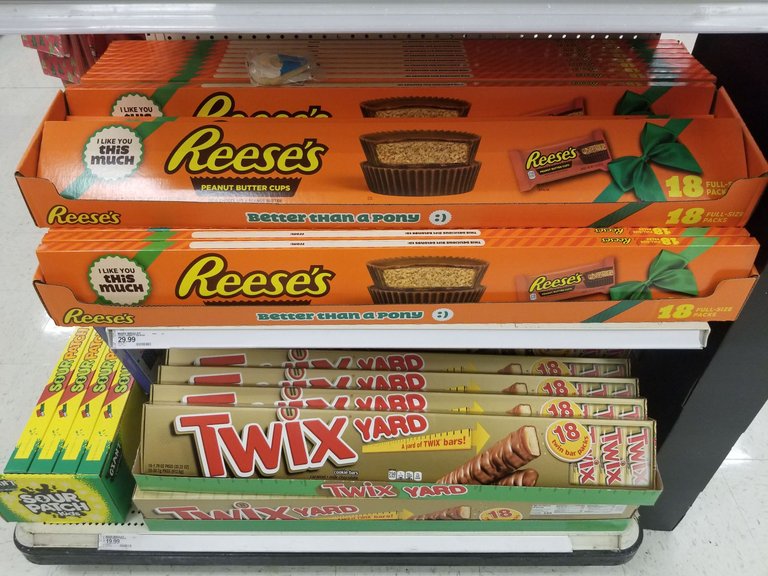 The price tag was equally massive.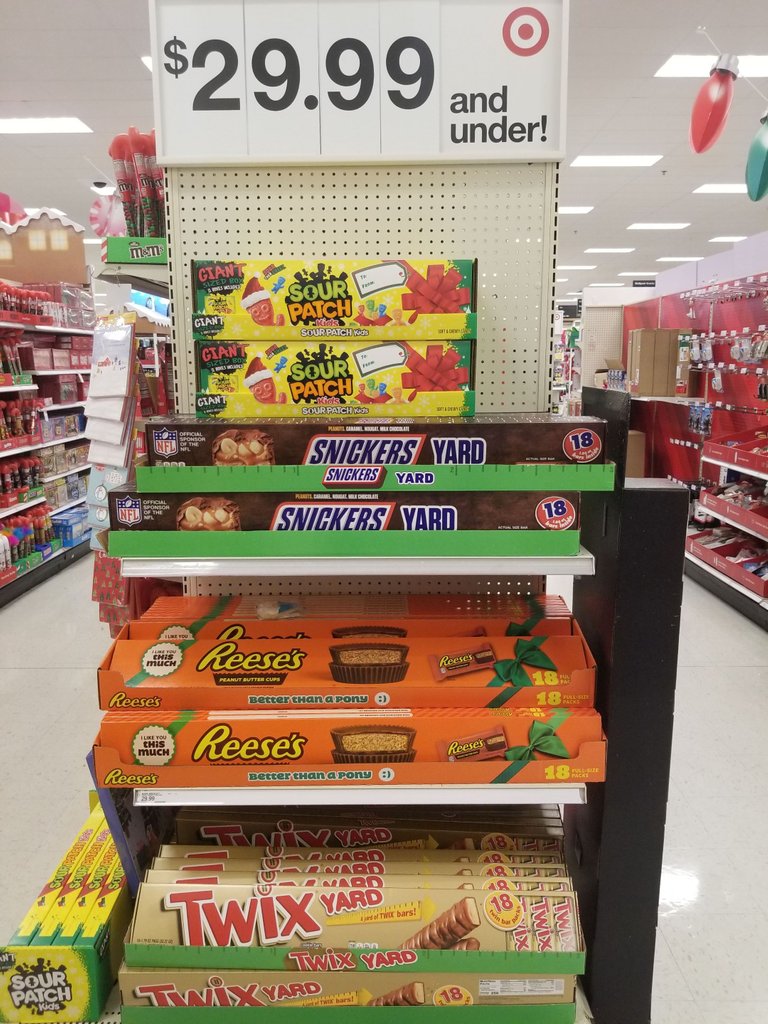 Clever!!!
I really thought these would be a cool gift. In fact if I had to choose, I probably would want one of these. I am a fan of both brownies and chocolate chip cookies. Plus you get a decent piece of cast that is of a handy size. Not too shabby for 10 bucks.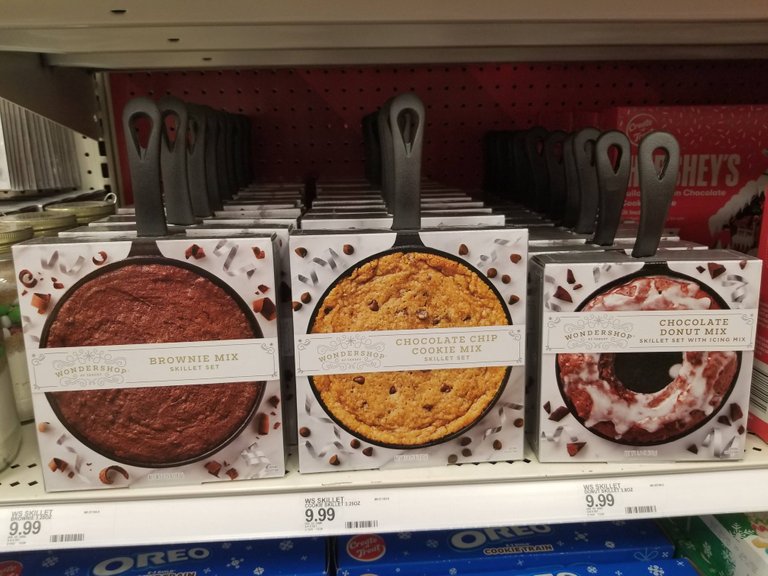 I did spend a buck to get some of these candy cane peeps for a video review.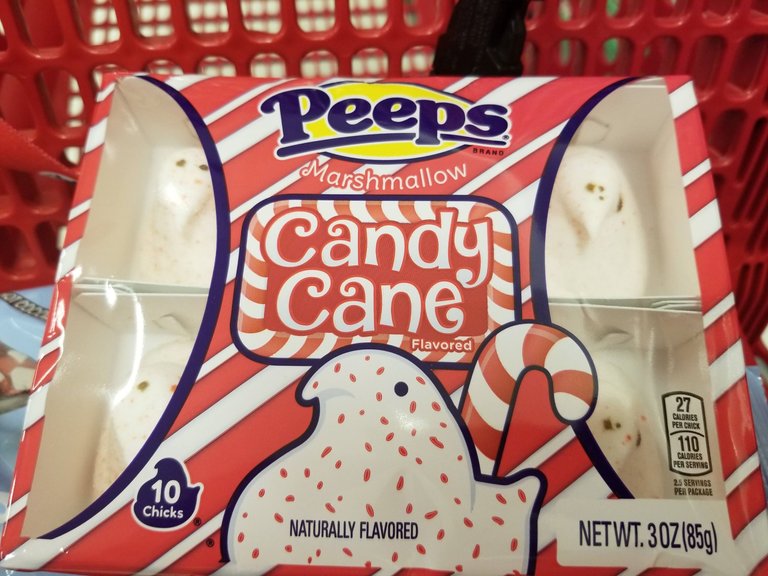 Overall I would say Target had a fine selection of candy and treats/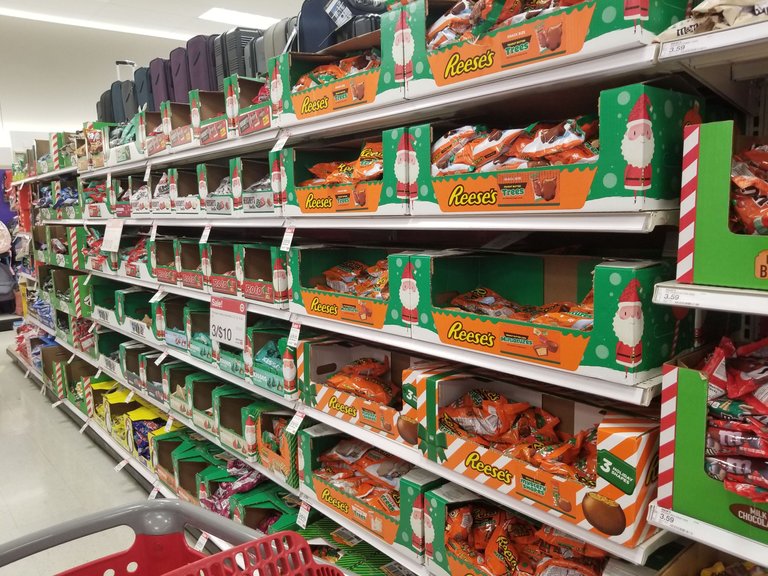 ---
The Old Guy Amazon Store ❤️
The Old Guy Amazon Store in the UK
This page contains Amazon affiliate links. As an Amazon Associate I earn a small commission on your Amazon order at no additional charge to you.
Hear OldGuy music at:
Old Guy Photos are available at Twenty20
---
Thanks for stopping by!
All words and images are mine and can be also found on my various social media sites.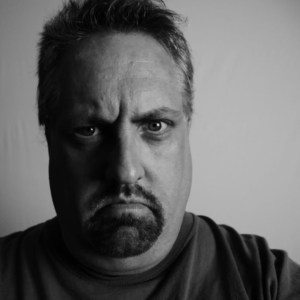 ---
---
---