Welcome To My (Boat) House
Or should I say welcome to my new house, but that isnt exactly right either. Welcome to my new boathouse! Yes that will fit the bill.
Just the rough frame with no decking.
---
---
(A special shout out to @dswigle for making Market Friday so much fun!!)
---
---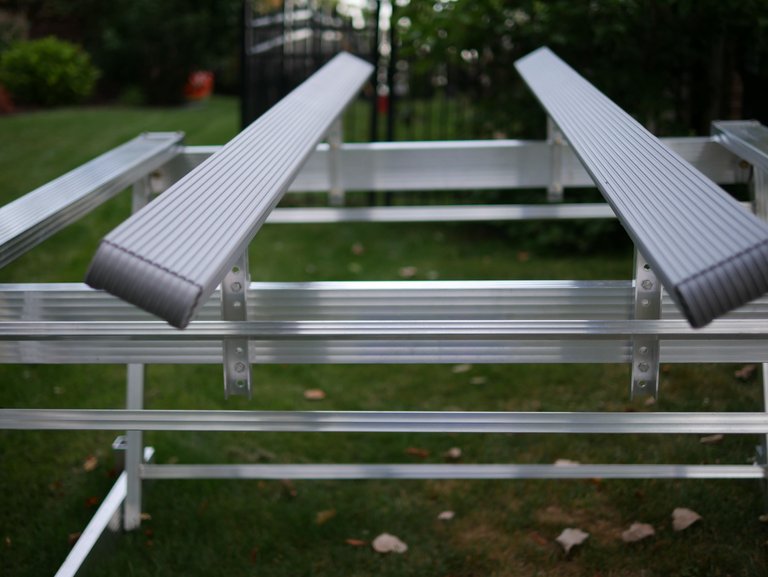 You see here in Michigan we use an aluminum boat lift to lift the boat out of the water when not in use. However, when the lake freezes the moving ice will bend up and ruin the aluminum so the boatlift has to be removed from the water. Well in Virginia the lake is way to deep to make a Michigan type of boat life practical, So down there they use a boathouse. The boathouse is built on pilings that are in essence telephone poles driven into the bottom of the lake. Freezing is not an issue for this type of boat dock, so it stays in all year round!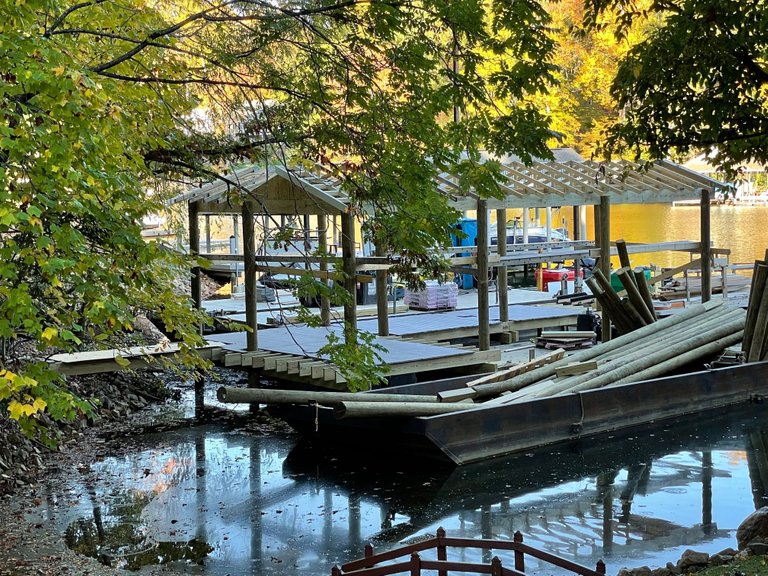 Here you can see the TimberTech AZEK decking being put on top of the joists.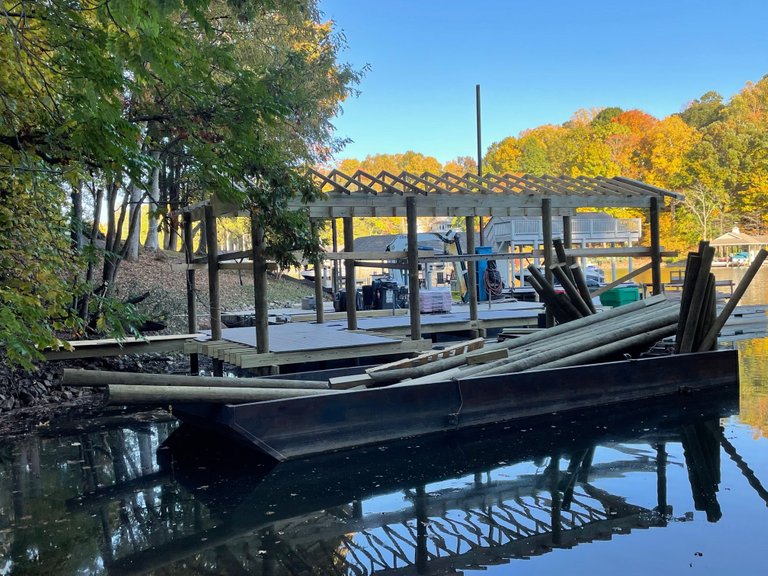 On a sad note, Ben and I were looking forward to putting on the decking (flooring) on the boathouse. Originally the boathouse was to be completed in March of this year. It is over half a year past due! Of course I was thinking the builder was not going to do the job. Like my usual Charlie Brown luck I had just sold both of my trucks right when I needed them the most!!! Ugggh! It aint easy being me!
No more doing it old skool...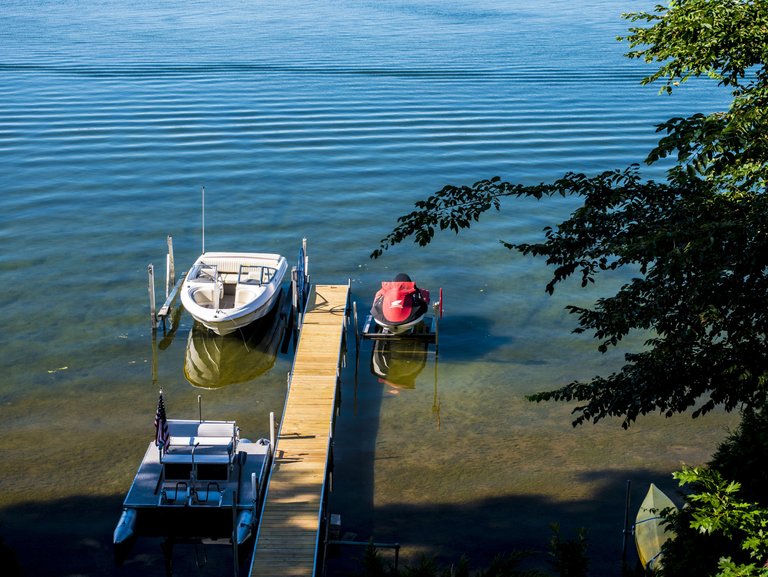 It would have been a lot of trips (91to be exact) up and down my steep lot. The dock guy has a much easier job just loading it onto his boat and driving them over to the job. Of course I would have had to buy the material, buy food, pay for lodging and also a rental truck. What horrible timing to be truck-less! So I had to bite the bullet and have the builder do it. I am entirely certain that I am putting his kids through school.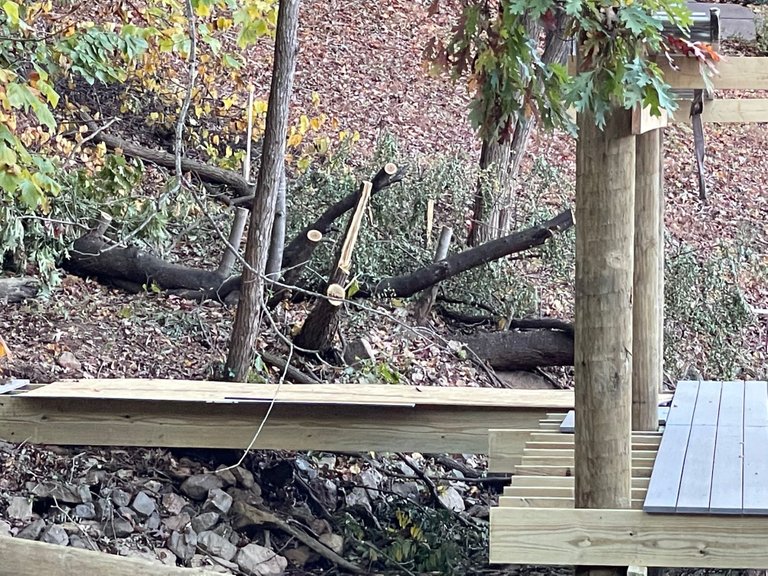 Here you can see the decking laid down prior to being top screwed down.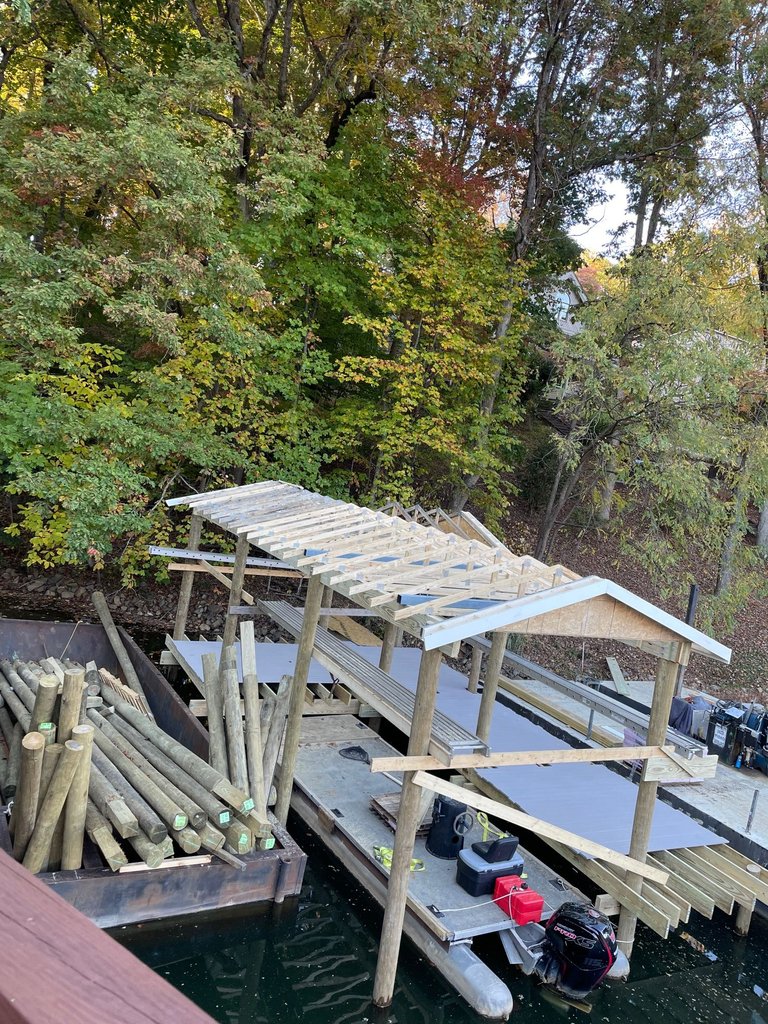 So all and all this has been a long time coming. It costs way more than it should for what it is, but as much as I wanted to I had no way to DIY it myself. Oh well its only money right?
Here you can see some of the other boathouses in the hood...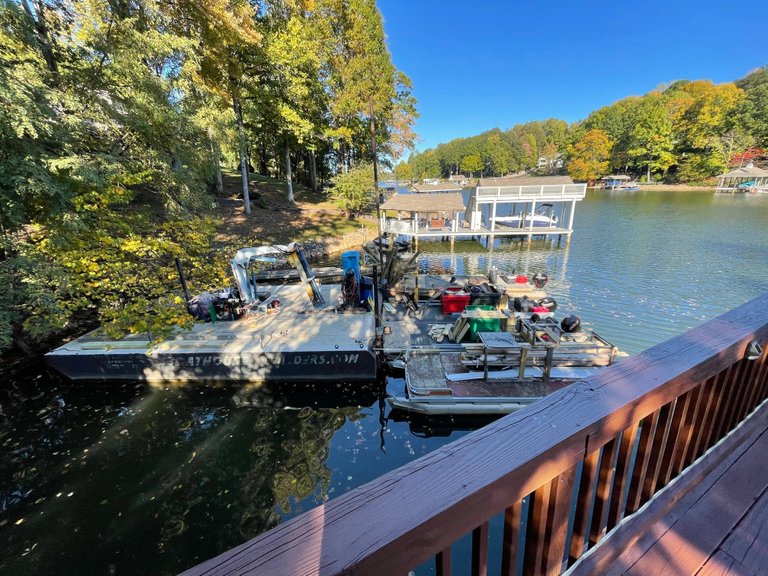 ---
The Old Guy Amazon Store ❤️
The Old Guy Amazon Store in the UK
This page contains Amazon affiliate links. As an Amazon Associate I earn a small commission on your Amazon order at no additional charge to you.
Hear OldGuy music at:
Old Guy Photos are available at Twenty20
---
Thanks for stopping by!
All words and images are mine and can be also found on my various social media sites.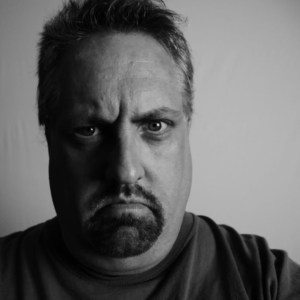 ---
---
---