TFT: My 2 recommended compositions for rankeds [ENG- ESP]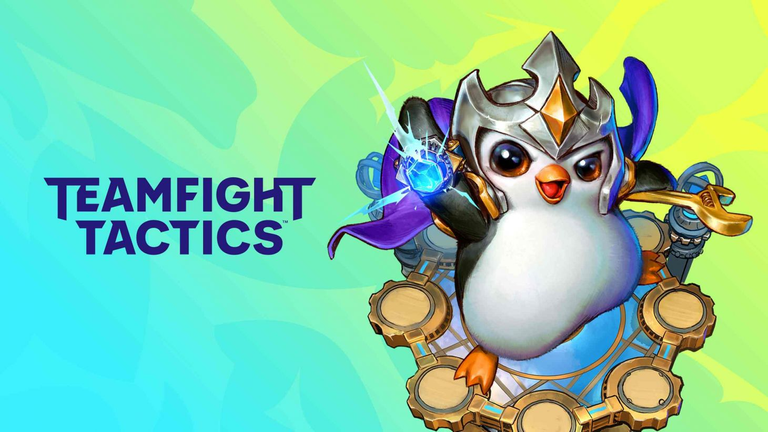 Source
English
Hello, Hivers! I hope you are having a great day. I know that a few days ago I brought a post with the news that will be in the TFT soon with SET 8.5, but for that, we have to wait, in the official, we continue with SET 8, in which a patch was applied this past Wednesday, so I wanted to bring some of the compositions that have been serving me the most these days, that the meta is quite complex because there are many things that are strong but require a good a great knowledge of the game. So I wanted to bring some compositions that have worked for me, but at the same time are much simpler to execute and that can easily assure you a top 4, which is what we are looking for, not always the top 1 is the important thing.
---
Mecha Draven + Supers (EXODIA)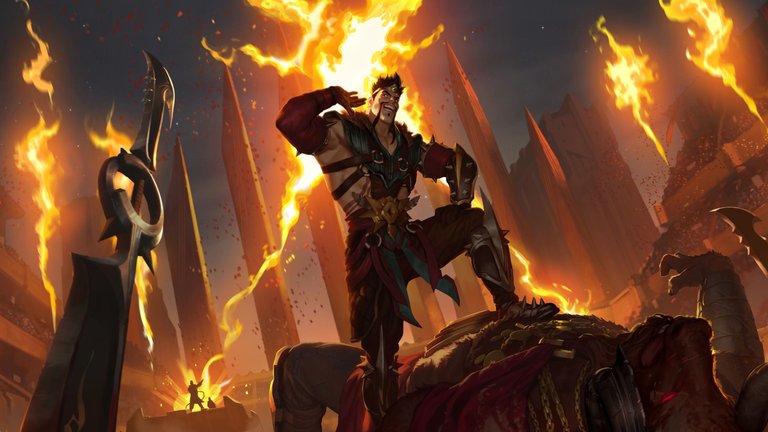 Source
A composition that I currently recommend is Mecha Draven with The Supers. In my opinion, Draven is the strongest cost 2 unit currently, as many of the other relevant units in this SET have been nerfed so that they are not as powerful due to their low cost. However, Draven has survived all these nerfs and this composition is known as EXODIA on the Chinese server, which is the most competitive server. Although there are certain variants of this composition that I will explain later, which will be of great help to you.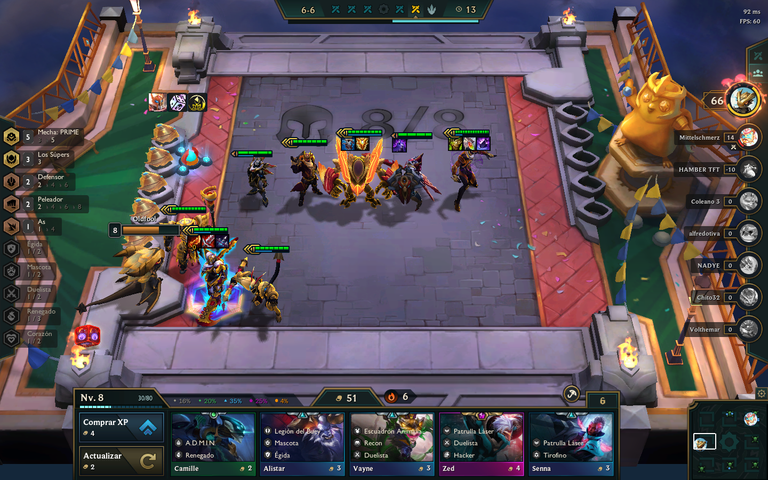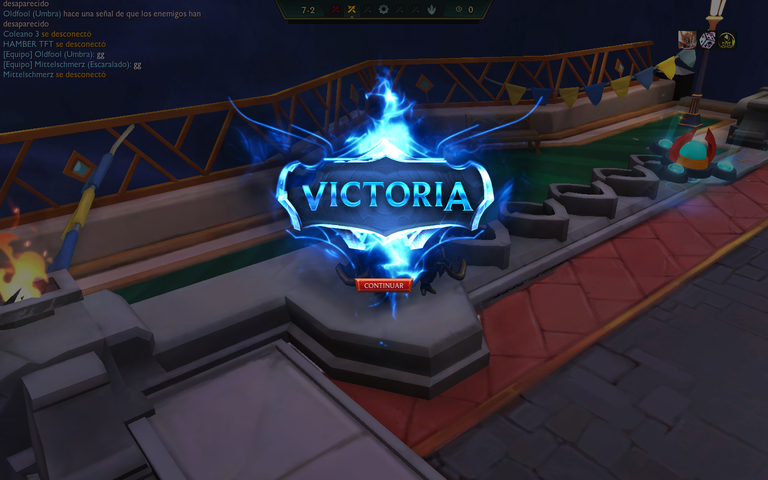 This composition, like all others, needs to meet certain requirements to secure a place at the top. However, compared to other compositions, this one is not so difficult. Although it can be a double-edged sword, so some precautions should be taken before playing it, as it is not a composition that can be fought directly with another player.
First of all, it is important to be on either a losing or winning streak, not an intermittent one, as this will affect the economy and progress of the composition. It is also important to check if someone else is using the same composition, as this can push both players into the top 5-6, unless either player is lucky and is doing well, as the game is also RNG.
The first thing to prioritize is Draven items in the roulette wheels. The two items to build quickly are Last Sigh and bloodthirst, as they provide a lot of healing and armor penetration. The third item is optional and depends on what the opponents are playing. If there are players who are using bruisers, it is advisable to set up an Executioner, and if there are some who use Ox Force, it is better to set up a Titan's Valor, since this composition has characters that jump to Draven and thus give more stamina.
Remember that with compositions involving Supers, we must stay at level 6 to be able to reroll and get all units at level 3 to boost damage. But with Draven, it is recommended to go up to level 8 as soon as we get Draven and the Supers at level 3, to look for Sett and Leona and get the 5 Mecha Prime in. It is not necessary to take out Wukong and Jax at level 3.
If we get a Draven buff, we will choose it, preferably the one that gives us AD and a % that we get 1 gold when killing a unit.
This composition has worked very well for me and I highly recommend it.
---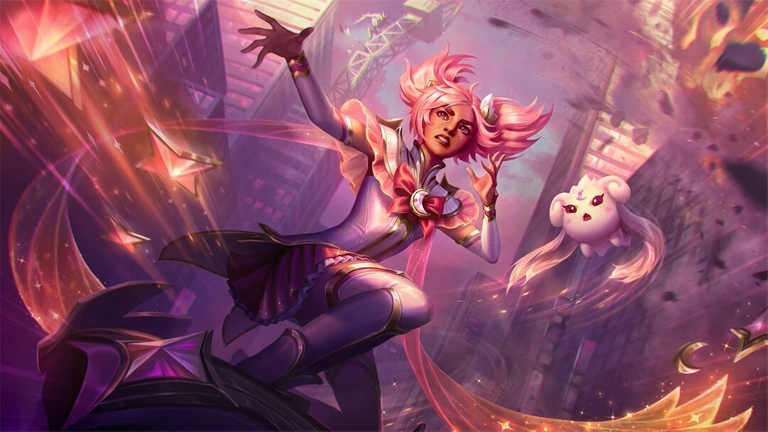 Source
Since Taliyah came out she has been one of the strongest Epic tokens, especially for the great AOE damage she has, the thing is that currently, she is strong again, and she can be used in 2 compositions easily, the first one is star guardians which is the one I personally like the most and the other one is spell casters. Both compositions share many champions so they are quite similar but at the same time, they do very different things. I will talk about the ones I personally recommend, as some others require a bit more scaling in the game.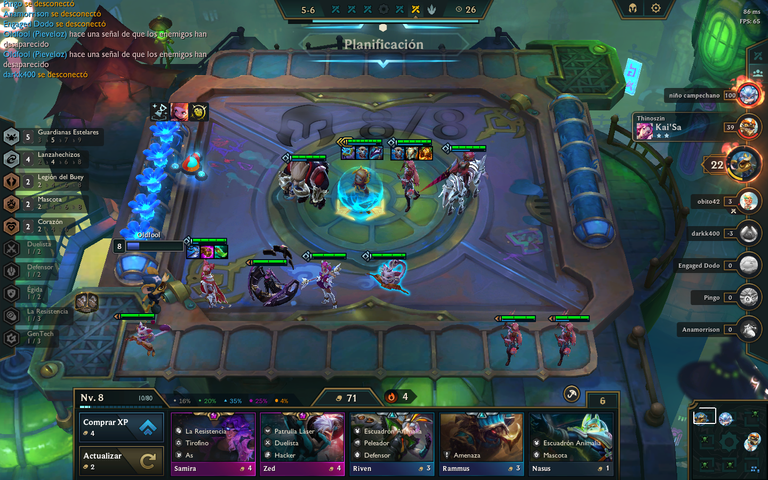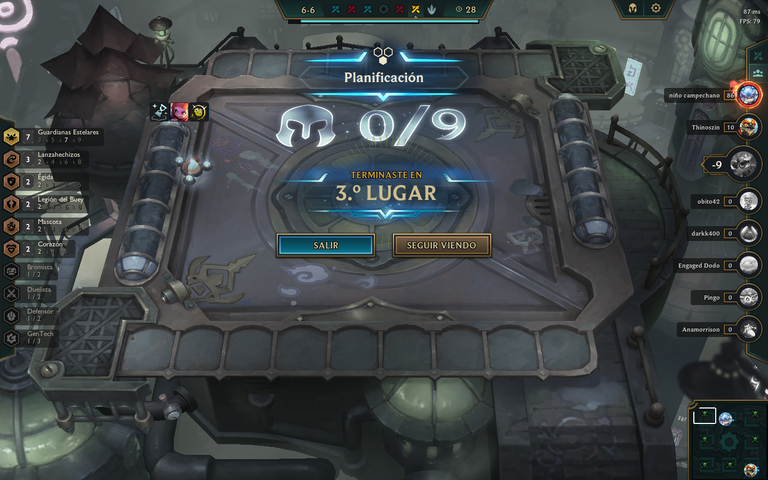 Clearly, as everything requires certain things to be so effective, the thing is that Taliyah being an epic unit we will only have more % to get it at level 7 so our priority is to level up, but of course, before that, we have to build some AP character to help us not to lose so much life until we get Taliyah, I personally always use LUX.
The items to which we must give priority have always been Shojin's spear, dazzling gauntlet, and executioner. These for me are the core items in every occasion whether people are playing Bruisers or not because it would also help us a lot with the extra % of damage.
As another point in this composition, I recommend having the best Annie tank because, in my opinion, it is currently one of the cheapest, the problem is that it is a cost 2 very popular in several compositions, so it will be a problem sometimes to get it at level 3, but if we do not do it nothing happens.
Otherwise, the whole composition is very easy to assemble, in that game I was top 3 because my opponent was much more skillful than me to lift Taliyah with a Cefiro, which told him a lot of advantages, but that's how this game is.
---
Well so far my post for today, are the 2 compositions that I am currently using, I'm trying to get to Master although it has been a little difficult but still, I'm sure I can get there, but well because I've been a little unhealthy I have not played much, but I recovered so I will give strong to the TFT.
See you in the next one, which will surely be with the arrival of the 8.5 set, hopefully, next week.
---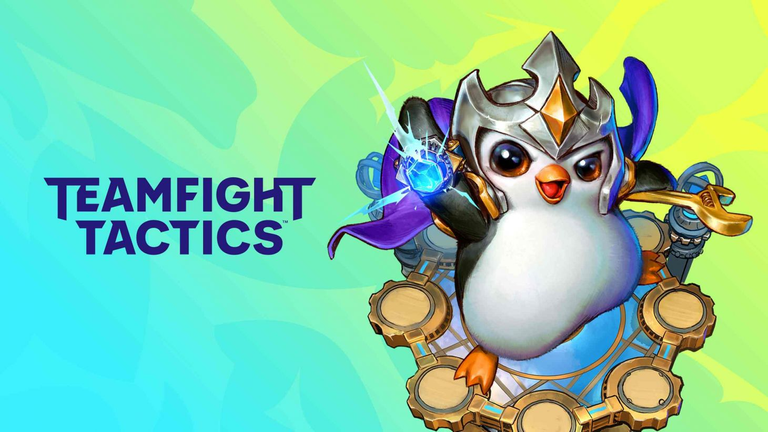 Source
Español
¡Hola, Hivers! Espero que estén teniendo un gran día. Se que hace unos días traje un post con lo de nuevo que habrá en el TFT dentro de poco con el SET 8.5, Pero para eso queda esperar, en el oficial seguimos con el SET 8, en el cual se aplico un parche este miércoles pasado, así que quería traer unas de las composiciones que mas me han estado sirviendo estos días, que el meta está bastante complejo ya que hay muchas cosas que son fuertes pero que requieren un buen un gran conocimiento del juego. Así que yo quería traer unas que me han funciona, pero que a la vez son mucho más simples de ejecutar y que fácilmente te pueden asegurar un top 4, que al final es lo que buscamos, no siempre el top 1 es lo importante.
---
Mecha Draven + Supers (EXODIA)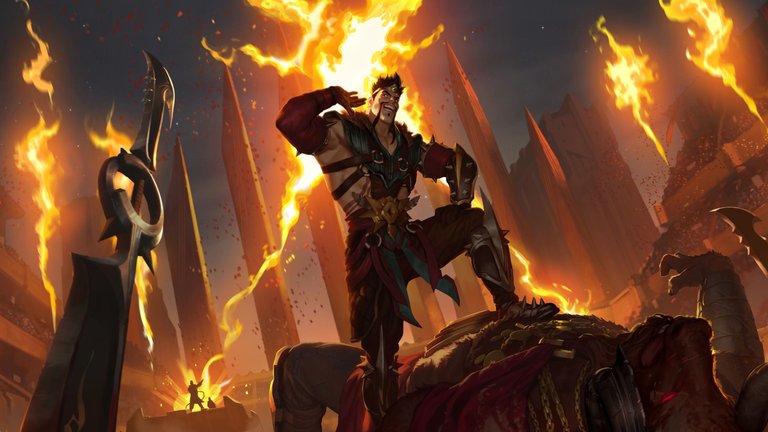 Source
La primera composición que recomiendo actualmente es Mecha Draven con Los supers, actualmente Draven para mi es la Coste 2 mas fuerte, ya que mucha de las otras que han sido relevantes en este SET han sido nerfeadas para que no fueran tan fuertes al ser una unidad de un bajo coste, pero Draven ha sobrevivido a todos estos nerf, tanto que esta composición es llamada EXODIA en el servidor chino, que es digamos que el servidor más competitivo, aunque esta composición tiene ciertas variantes, que ya les comentare porque los ayudara mucho.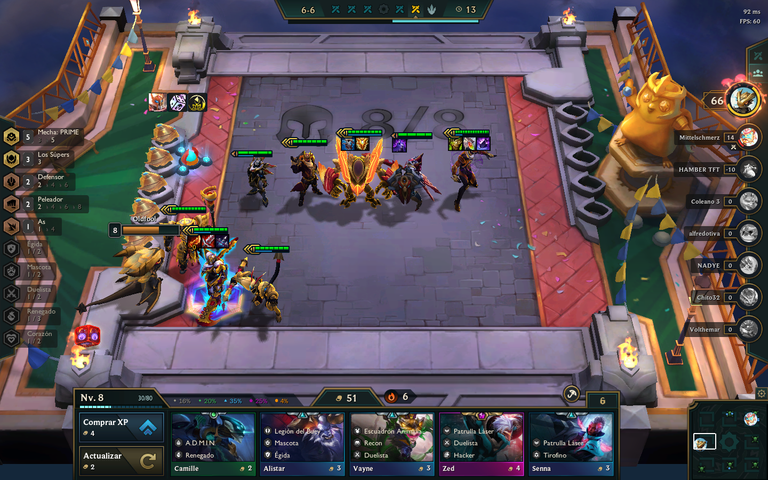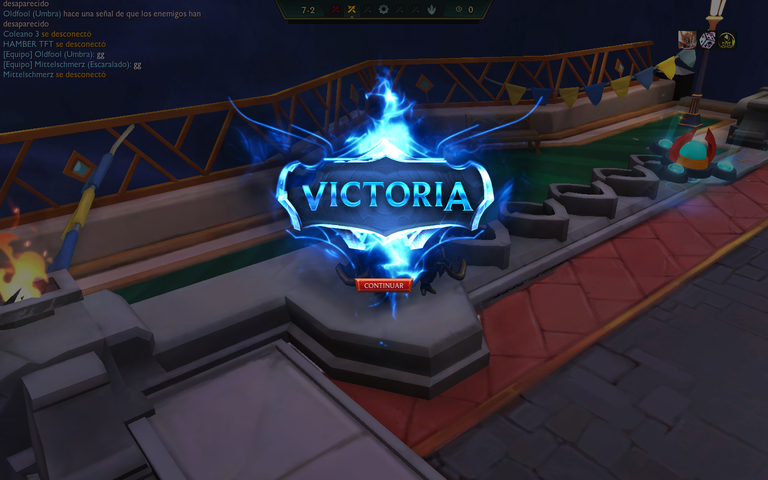 Esta composición, al igual que todas las demás, requiere cumplir ciertos requisitos para asegurarse un lugar en el top. Sin embargo, en comparación con otras composiciones, esta no es tan difícil. Aunque puede ser un arma de doble filo, por lo que se deben tomar algunas precauciones antes de jugarla, ya que no es una composición que se pueda pelear directamente con otro jugador.
En primer lugar, es importante estar en una racha ya sea perdedora o ganadora, no en una intermitente, ya que esto afectará la economía y el progreso de la composición. También es importante verificar si alguien más está usando la misma composición, ya que esto puede llevar a ambos jugadores al top 5-6, a menos que alguno de los dos tenga suerte y le esté saliendo todo bien, ya que el juego también es RNG.
Lo primero que hay que priorizar son los ítems de Draven en las ruletas. Los dos ítems que se deben construir rápidamente son Último Suspiro y Sed de Sangre, ya que proporcionan mucha curación y penetración de armadura. El tercer ítem es opcional y depende de lo que estén jugando los rivales. Si hay jugadores que están usando bruisers, es recomendable armar un Verdugo, y si hay algunos que usan Ox Force, es mejor armar un Valor del Titán, ya que esta composición tiene personajes que saltan a Draven y así le damos más aguante.
Recuerden que con las composiciones que involucran Supers, debemos quedarnos en el nivel 6 para poder hacer rerolls y conseguir todas las unidades a nivel 3 para potenciar el daño. Pero con Draven, se recomienda subir al nivel 8 tan pronto como saquemos a Draven y los Supers a nivel 3, para buscar a Sett y Leona y meter a los 5 Mecha Prime. No es necesario sacar a Wukong ni Jax al nivel 3.
Si nos sale un buff de Draven, lo elegiremos, preferiblemente el que nos da AD y un % de que nos aparezca 1 de oro al matar una unidad.
Esta composición me ha funcionado muy bien y la recomiendo bastante.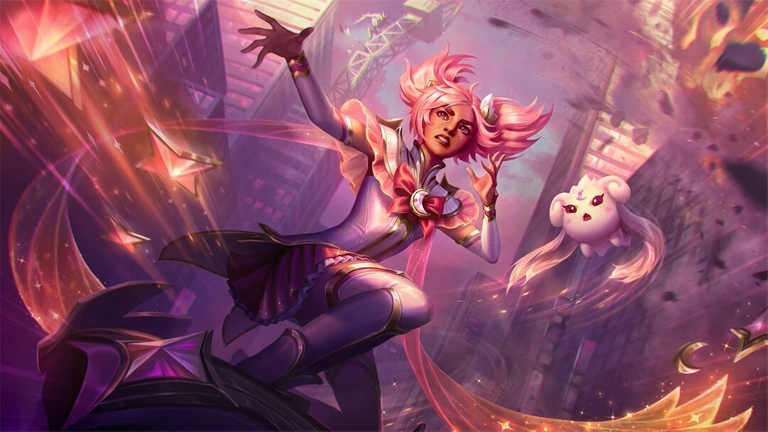 Source
Desde que Taliyah salió ha sido una de las fichas Epicas mas fuertes, sobre todo por el gran daño AOE que tiene, la cosa es que actualmente volvió a estar fuerte, esta puede ser usada en 2 composiciones fácilmente, la primera es guardianas estelares que es la personalmente me gusta mas y la otra es lanzahechizos. Ambas composiciones comparten muchos campeones asi que por eso son bastante similares pero que a la vez hacen cosas muy diferentes. Yo hablare de las que personalmente recomiendo, ya que algunas otras requieren de un poco mas de escalado en la partida.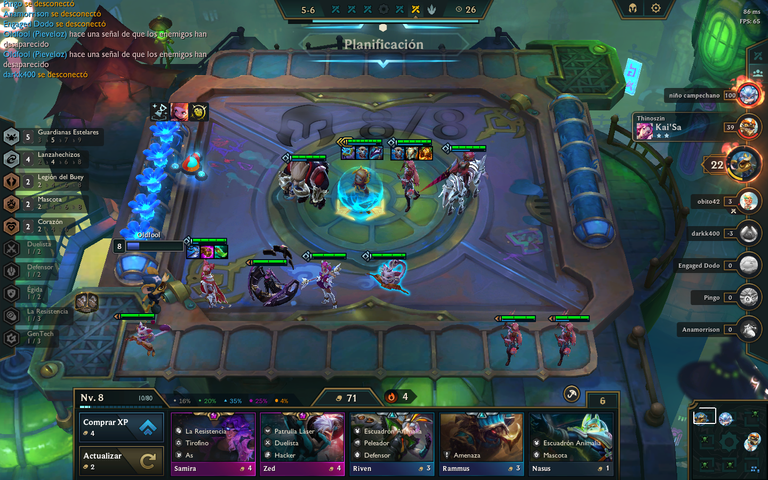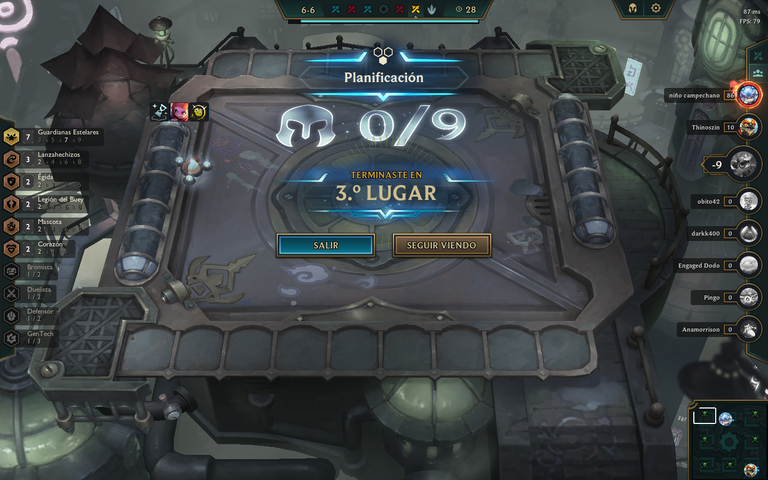 Claramente como todo requiere ciertas cosas para poner ser tan efectiva, la cosa es que al Taliyah ser una unidad epica recién vamos a tener mas % de conseguirla en nivel 7 asi que nuestra prioridad es el subir de nivel, pero claro antes de eso tenemos que armar algún personaje AP que nos ayude a no perder tanta vida hasta conseguir Taliyah, yo personalmente siempre uso LUX.
Los ítems a los que debemos de darle prioridad siempre han sido Lanza de Shojin, guantelete deslumbrante y verdugo. Estos para mis son los ítems cores en toda ocasión allá gente o no jugando Bruisers, porque igualmente nos ayudaría mucho el % extra de daño.
Como otro punto en esta composición recomiendo tener la mejor Annie tank porque a mi parecer es de los mas ratos actualmente, el problema es que es una coste 2 muy popular en varias composiciones, asi que será un problema a veces conseguirla a nivel 3, pero si no lo hacemos no pasa nada.
De resto toda la composición es muy fácil de armar, en esa partida quede top 3 debido a que mi contrincante fue mucho más hábil que yo al levantarme a Taliyah con un Cefiro, lo que le dijo mucha ventaja, pero así es este juego.
---
Bueno hasta aquí mi post por hoy, esta son las 2 composiciones que yo estoy usando seguido actualmente, estoy intentando llegar a Master aunque se me ha dificultado un poquito pero aun así estoy seguro de que puedo llegar, aunque bueno debido a que he estado algo mal de salud no he jugado mucho, pero ya me recupere así que le daré fuerte al TFT.
Nos vemos en el siguiente que seguro será con la llegada del set 8.5, que esperemos sea la siguiente semana.

---
---