A Fall Walk Along the Metolius River (29 photos)
With rain and blustery weather in the forecast it was time to get out for a fall walk along the Metolius River near the small town of Camp Sherman here in Central Oregon. The approaching wind and rain would surely take some of the last color off of the trees and shrubs so I was off for a little two mile loop up one side of the river and then back on the opposite bank. Join me on my walk as I share the beauty of the area in photographs. 🚶😀
I cross the bridge near the parking area and the small general store to start my journey. I will walk the west side of the river for about a mile to the next bridge and come back on the east side.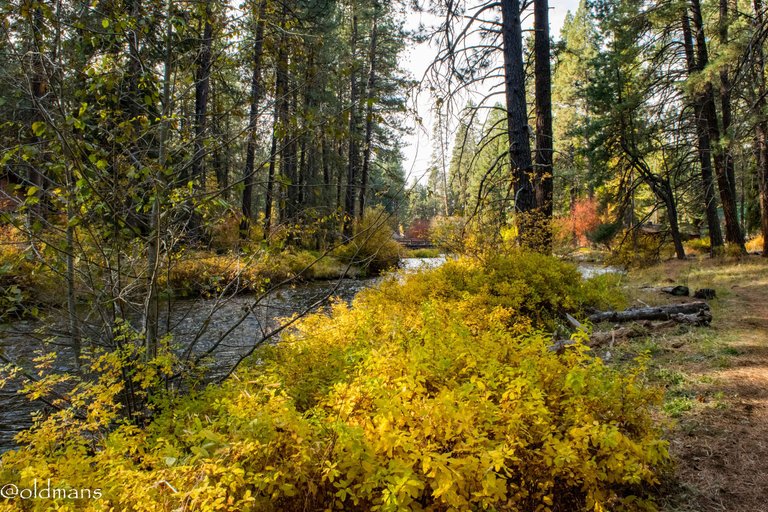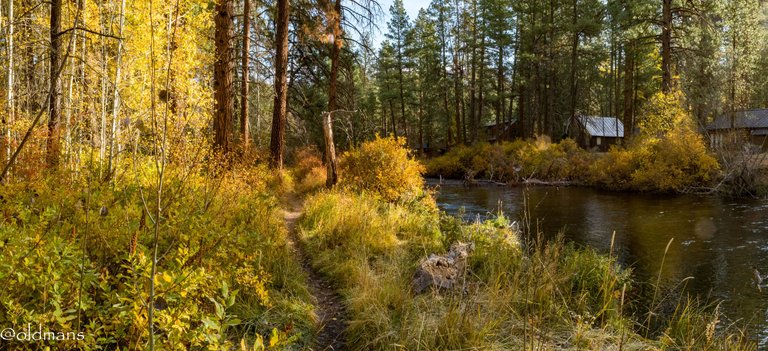 ---
A little further along is a foot bridge that will take the homeowner onto a small island. There is not much of a fear of flooding here as the Metoulius is a spring fed river that bubbles out of the ground only a couple miles from this point.
---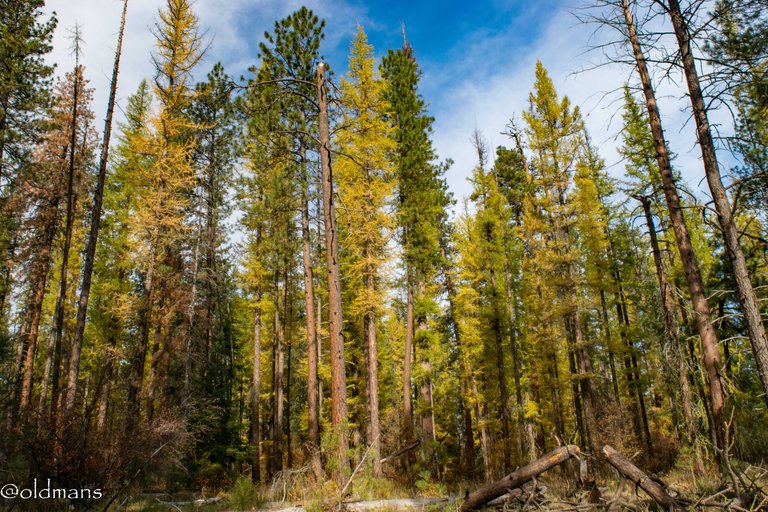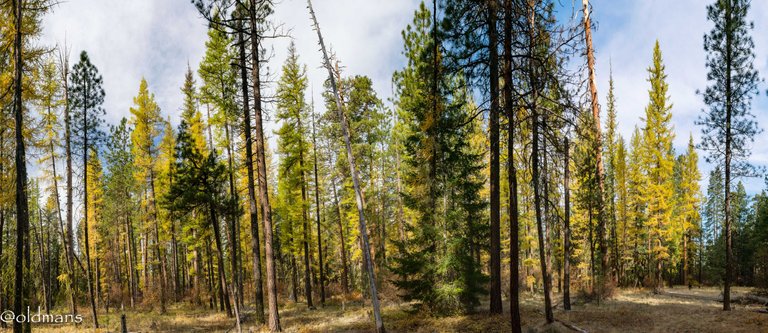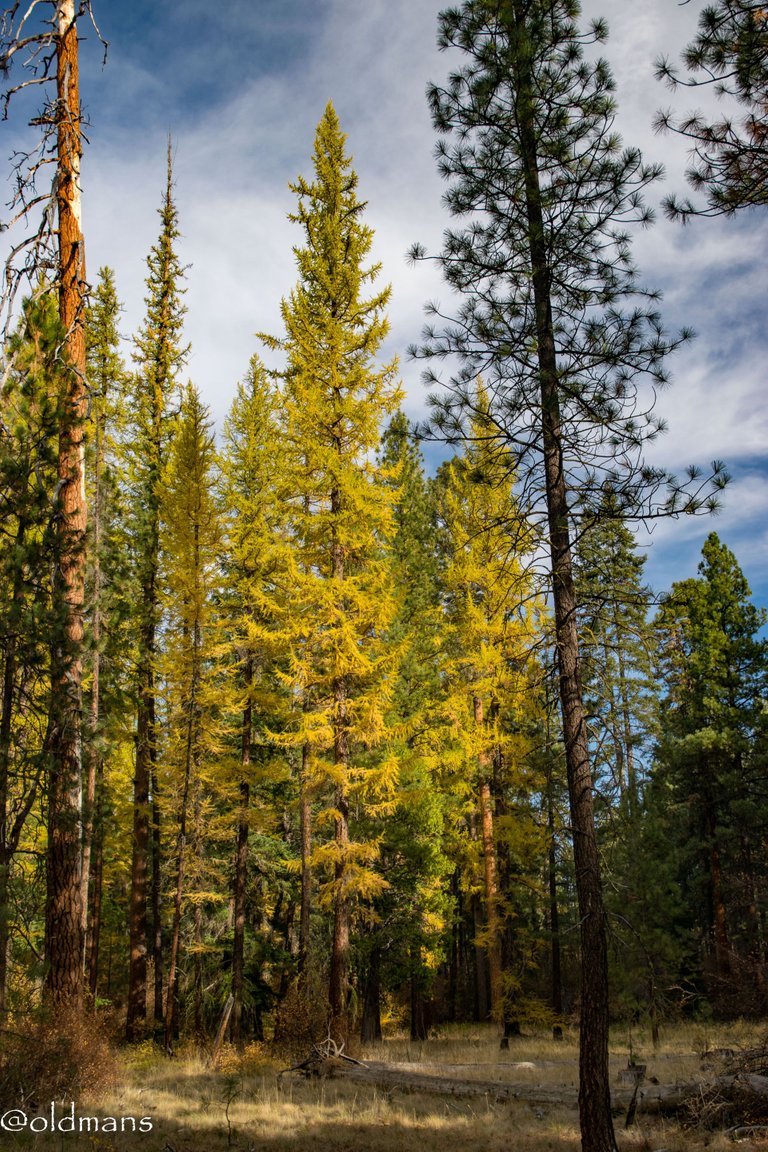 Some views of the Larch tress interspersed with the pines.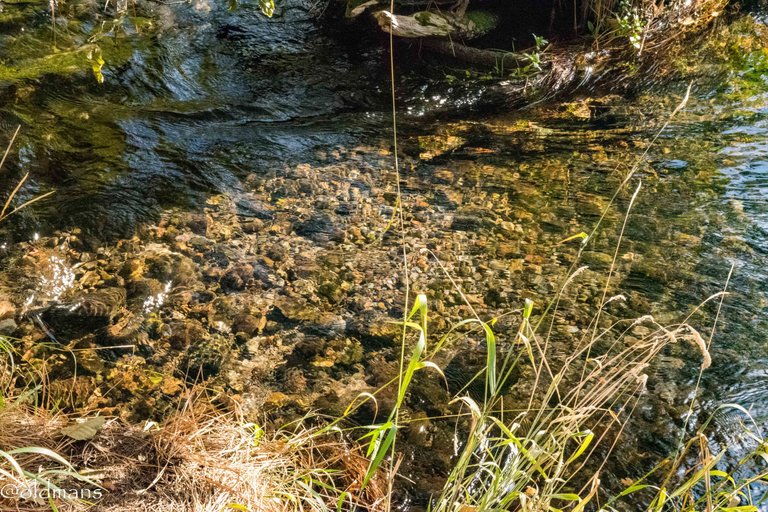 Again the water is very pure and clear here as it has just emerged from the ground a couple miles back upriver.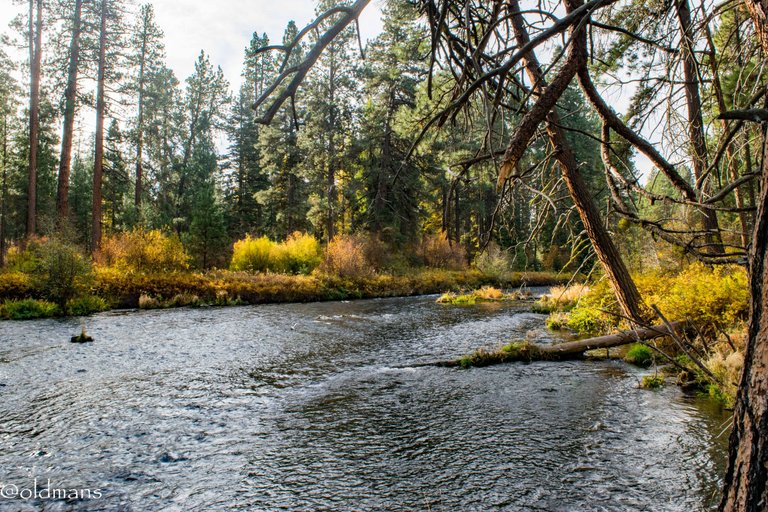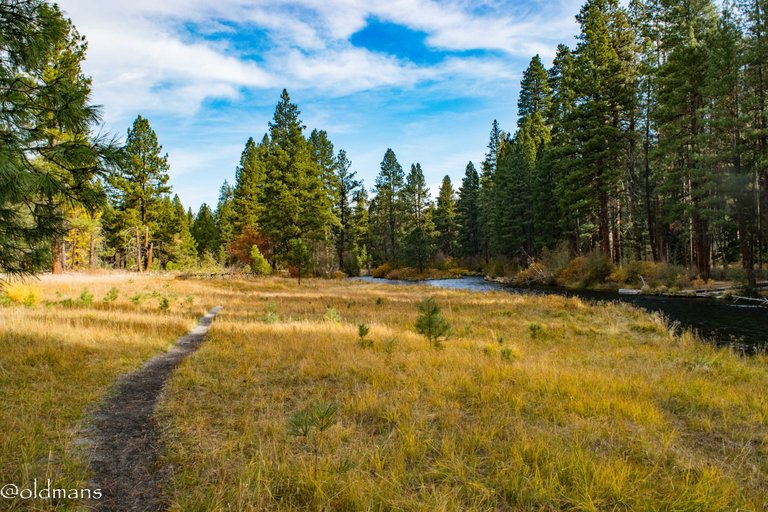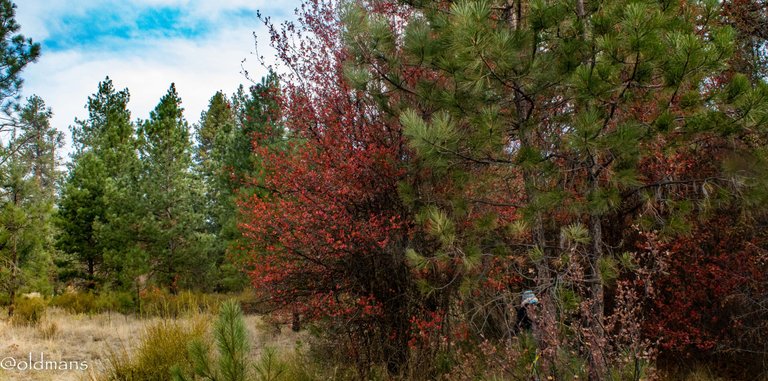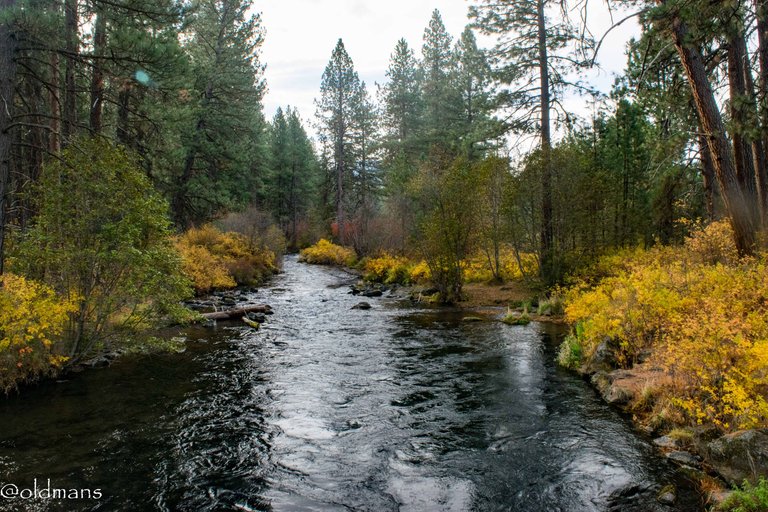 A view looking back upriver from the bridge at my half way point.

Well, it looks like I'm on the right path. 😅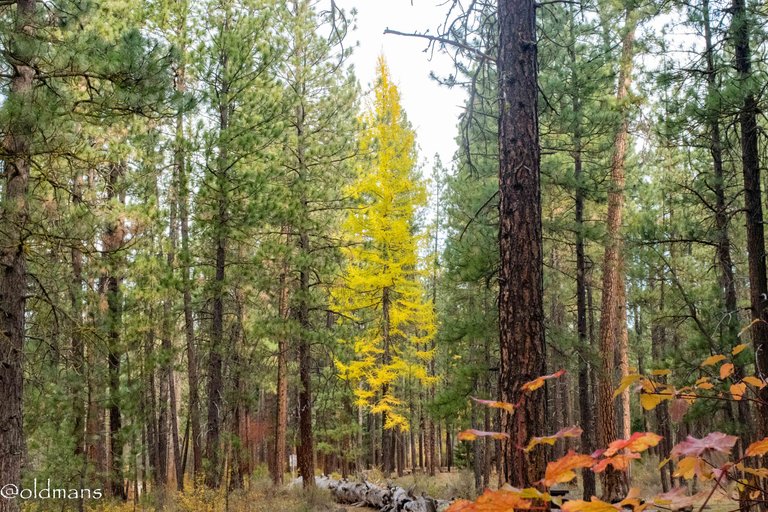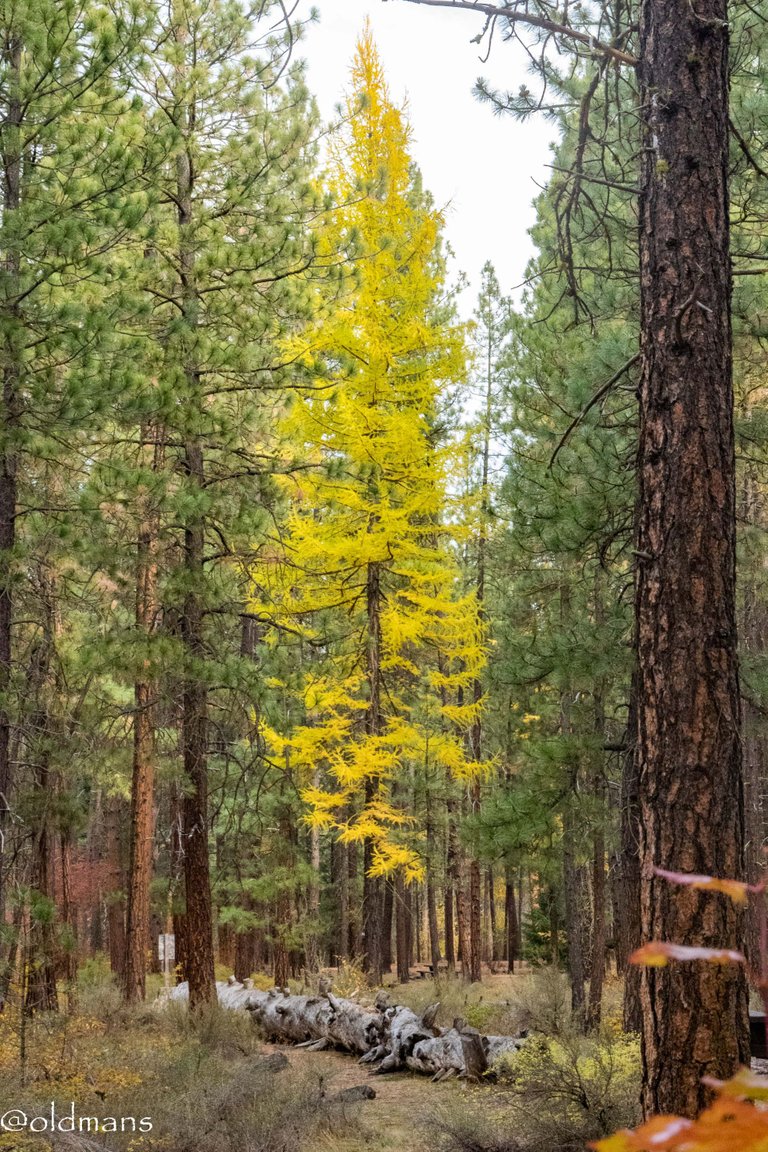 An isolated Larch tree stands out in a forest of pines.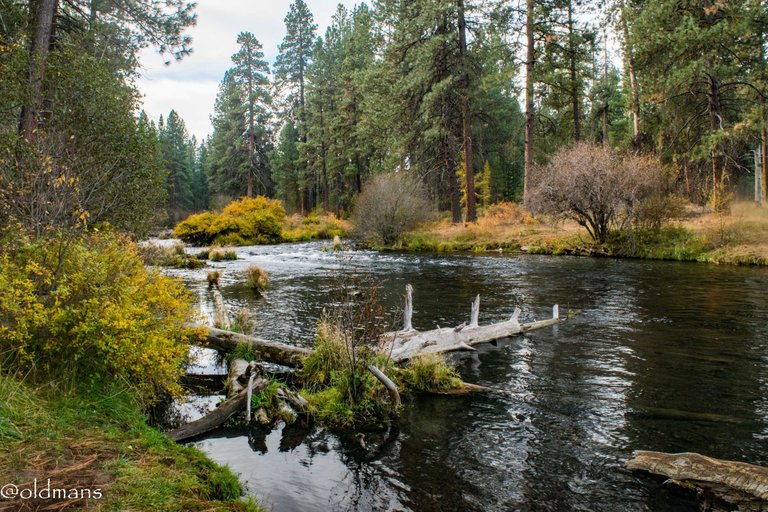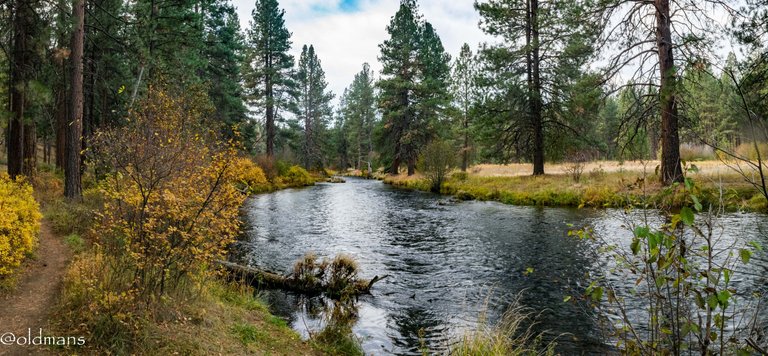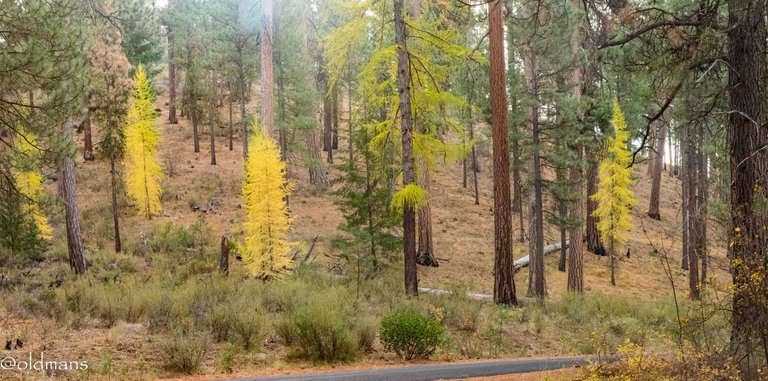 As the trail comes near the road I am greeted by some vibrantly colored young Larch trees.
This brightly colored bush really stood out in this field. Somehow it had escaped my scrutiny as I walked the other side just a little while before. I was so enamored with it I had to pull out my zoom lens to get a closer look. 😀
---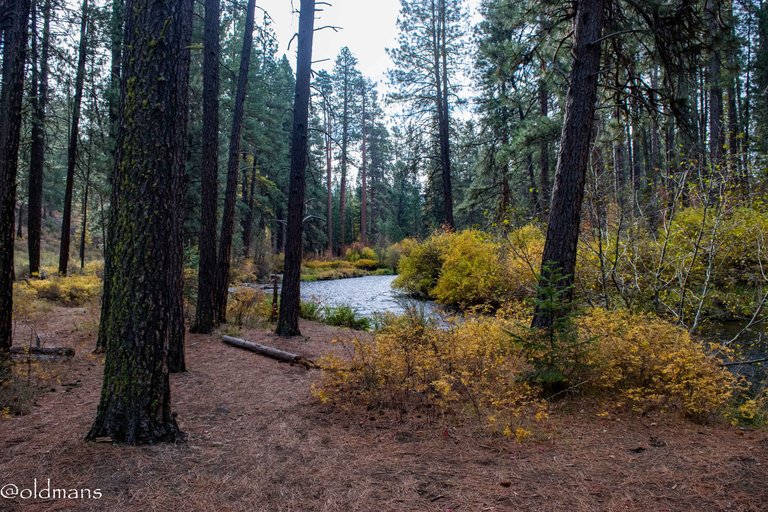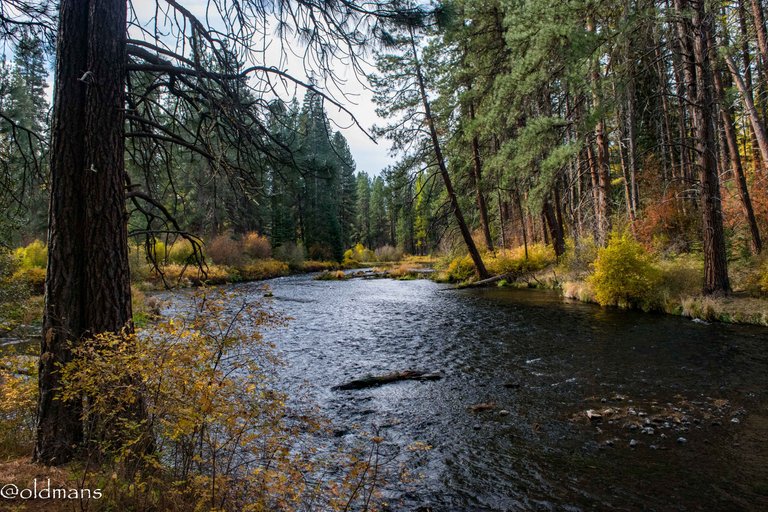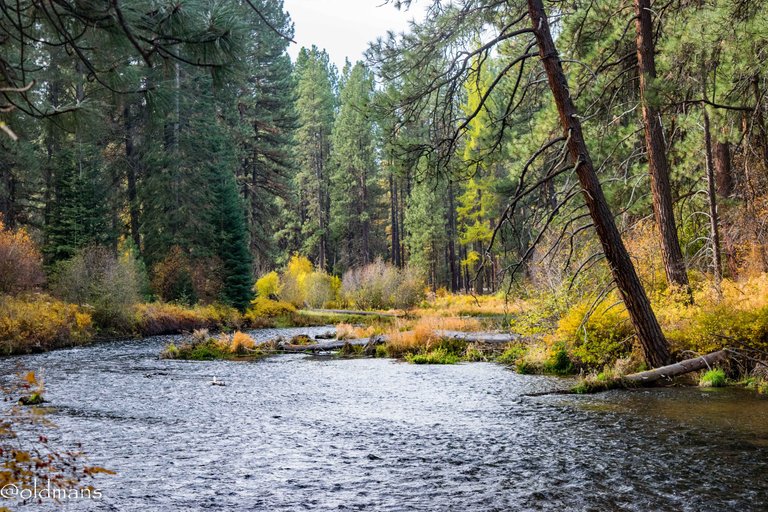 Well, that's it. I hope you enjoyed my little fall walk along the banks of the Metolius River. Please feel free to make comments or ask me any questions about this post.
Photos taken by me, @oldmans, with a Nikon D3300 and some Lightroom post processing.
Please visit Pinmapple to see the locations of some of my other posts.
Thanks for looking and enjoy your day!
---
---