After the Storm - What a Difference a Day Makes! (8 photos)
A couple days ago I made a post in the Picture A Day community showing a rainbow in the storm. The following day I returned to the area for another walk and the weather couldn't have been more different. From rainy and windy to clear, sunny, and calm.
As the frozen pond shows it is still winter and things are very cold but it was a beautiful day to grab some shots of the Cascade Mountain peaks with their blanket of fresh snow. From left to right Broken Top, South Sister, Middle Sister, North Sister and Black Crater.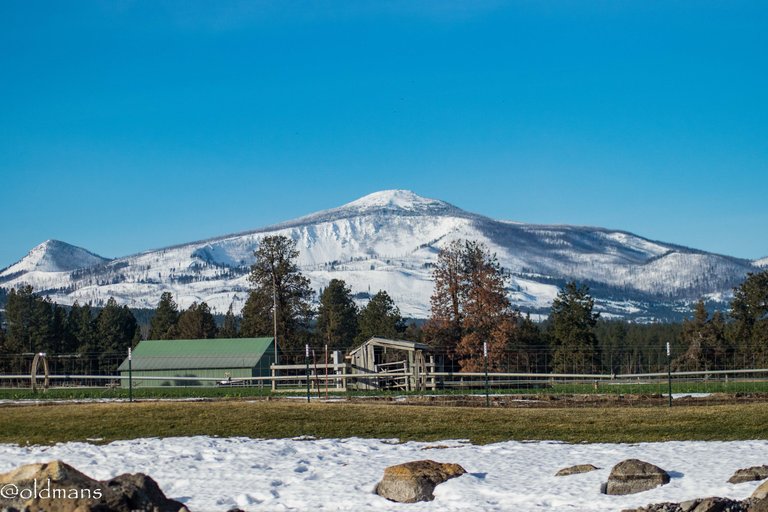 I like this shot of Black Crater with the snow. It really highlights the size of the crater on the side of the mountain. If you have read some of my other posts you probably already know there is a lake at the bottom of the crater. And yes I still have intentions of trying to hike in there some day. 😀
****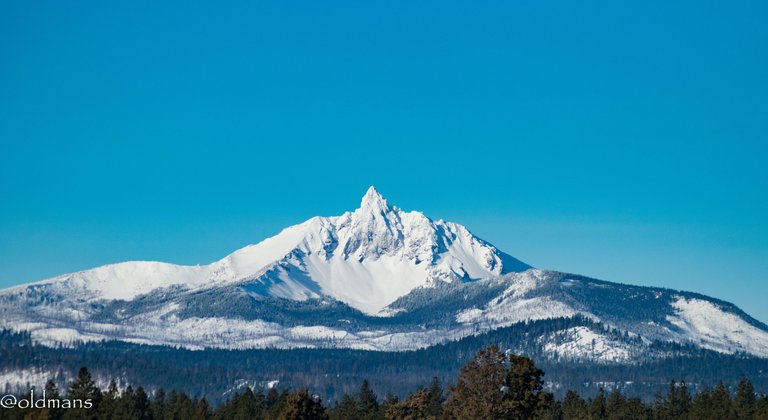 A couple shots of Mt Washington. The shot on the right is taken with my Tamron 70-300mm zoom at 300mm focal length.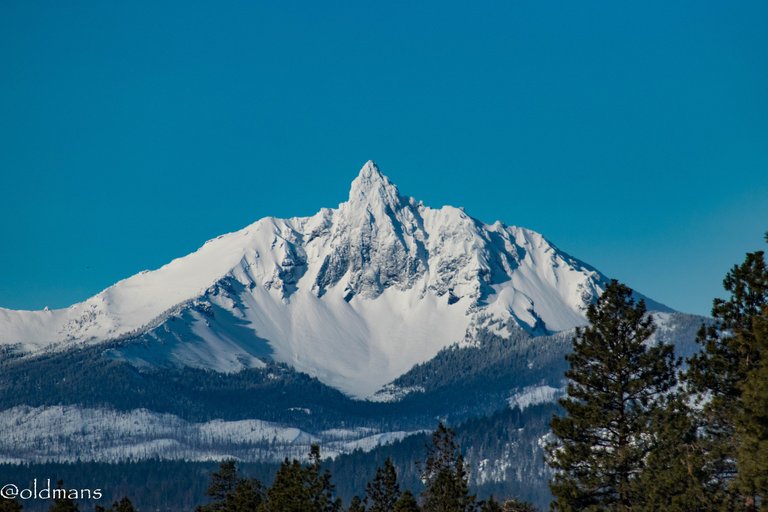 ---
Click images for larger view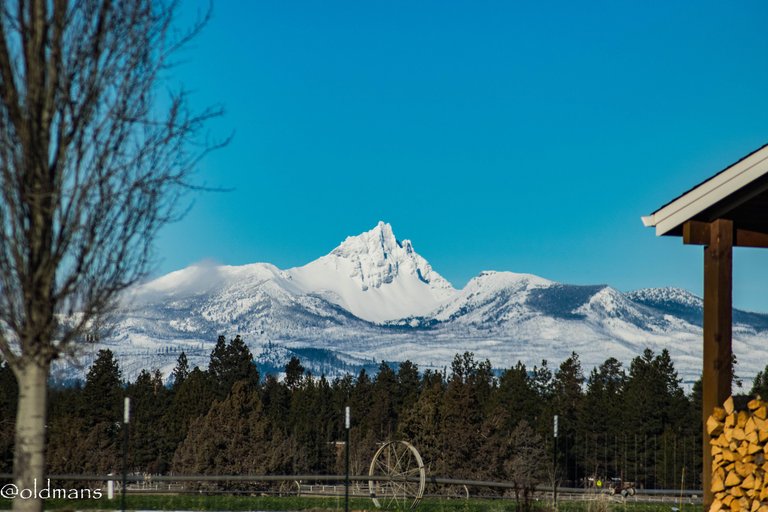 Three Fingered Jack. Another place I hope to be able to hike someday. I hear if you time your hike correctly the wildflowers in the meadow below the peak are quite magnificent!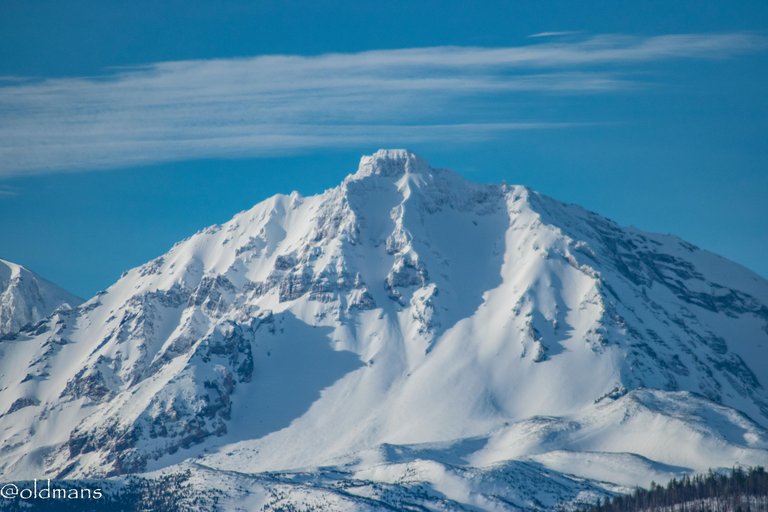 A telephoto shot of the The North Sister at 300mm focal length.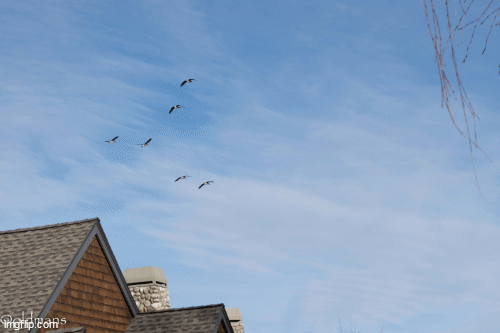 It was such a nice day that I guess the sunny weather had these geese somewhat confused as they were heading north. 😉
---


And finally a 3 frame wide angle panorama of the peaks. This is the same general view as the rainbow shot from my previous post.
Please feel free to make comments or ask me any questions about this post.
Photos taken by me, @oldmans, with a Nikon D3300 and some Lightroom post processing.
Please visit Pinmapple to see the locations of some of my other posts.
Thanks for looking and enjoy your day!
---
---