An Interaction with Deer - A Morning Walk
I was out for a morning walk in one of the subdivisions near where I live. It was a beautiful morning and I was walking the brick path that winds through the houses when I ran into a couple youngsters resting on the grass.


Mom was close by grazing away. From the looks of her flanks she is a little behind on her calorie intake.
Click images for larger view
One of the kids quickly got up and joined mom. He looked back at his sibling to see if he would also join them, then he stared at me to try and ascertain my intentions. 😀
---
Eventually the family was reunited and went on with their grazing with little concern for me.
---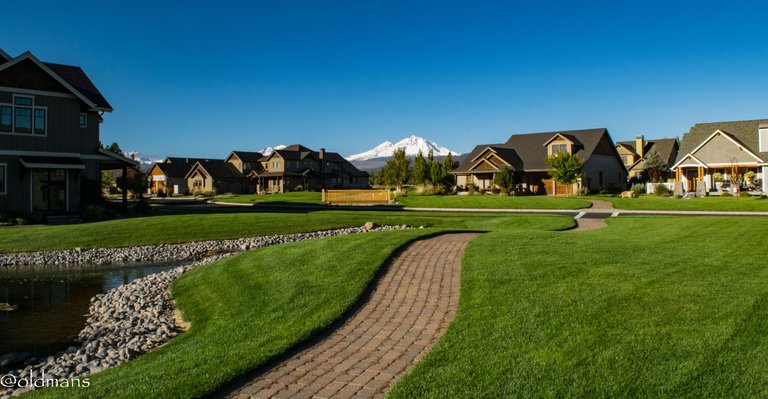 I then returned to my walk and continued my enjoyment of the beautiful day.
Please feel free to make comments or ask me any questions about this post.
Photos taken by me, @oldmans, with a Nikon D3300 and some Lightroom post processing.
Please visit Pinmapple to see the locations of some of my other posts.
Thanks for looking and enjoy your day!
---
---