Aspen Grove in the Fall (6 photos)
I first drove by this stand of Aspens in the spring of 2020. At the time I thought how beautiful it might be during the fall. Well, a couple days ago I finally made a return to gather some photos. Here are some of the results.

Click images for larger view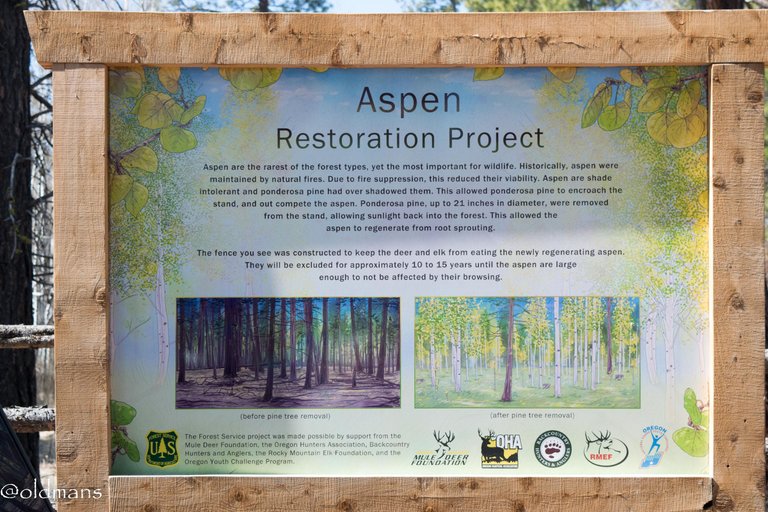 This grove has had a little help from man in its return to glory as you can read from the information board above. I found it quite interesting that Aspen regenerate through root sprouting.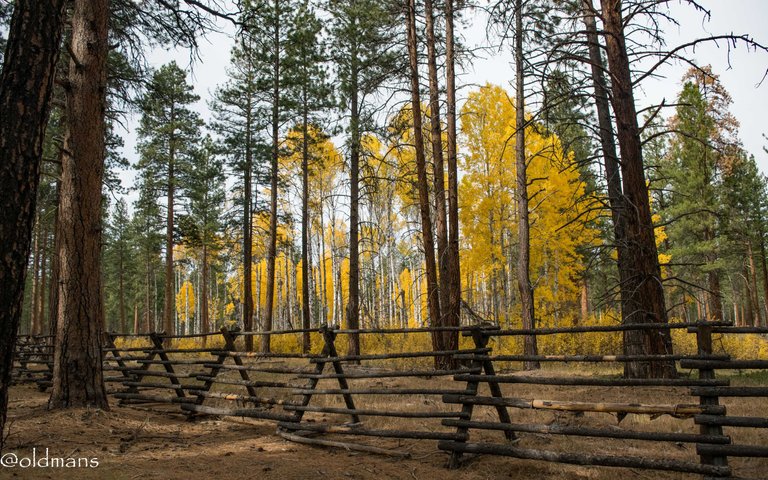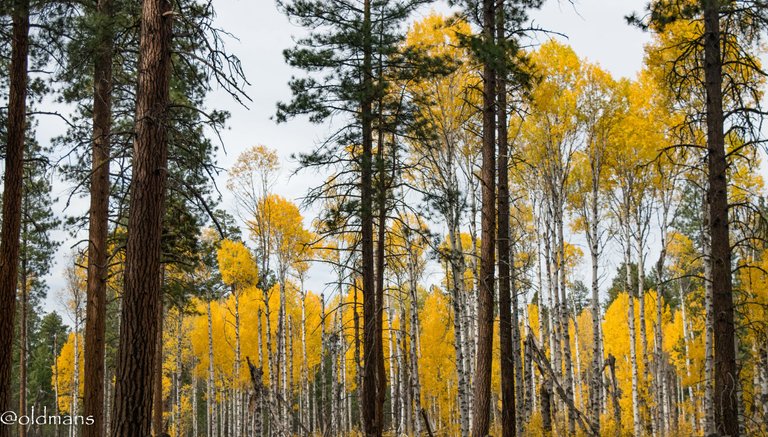 The camera barely does justice to the vibrancy of the yellow as seen by the naked eye.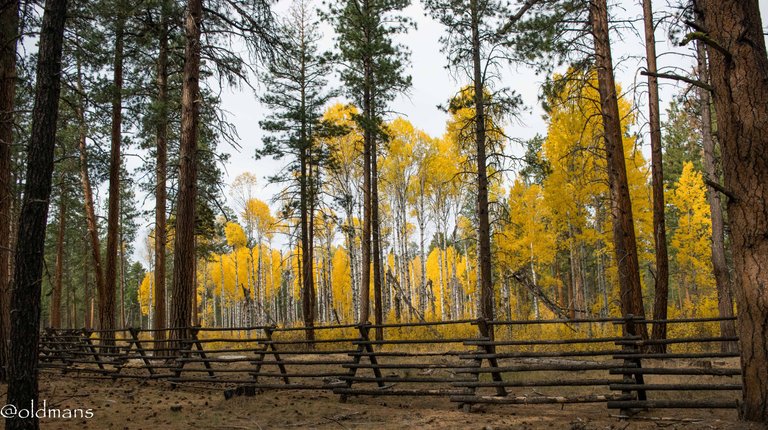 The fence that keeps out deer and elk is itself a work of art as it surrounds the entire grove.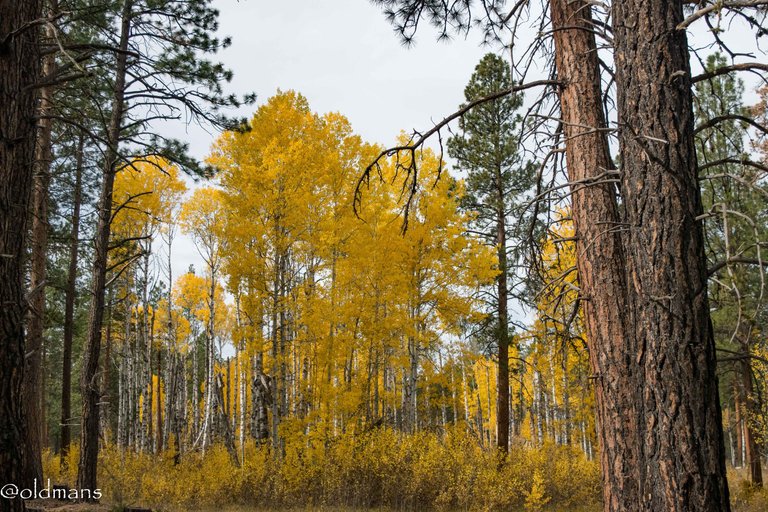 Please feel free to make comments or ask me any questions about this post.
Photos taken by me, @oldmans, with a Nikon D3300 and some Lightroom post processing.
Please visit Pinmapple to see the locations of some of my other posts.
Thanks for looking and enjoy your day!
---
---