Backyard Buck (8 photos)
As I glanced out the kitchen window I caught a glimpse of a large buck strolling around behind the shop. I decided to grab my camera and see if I could get a few shots of him before he wandered off. Here are the results of that endeavor.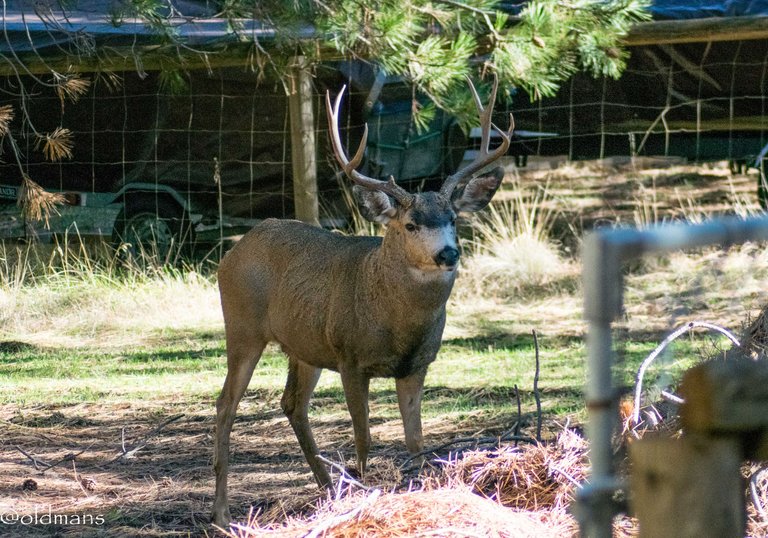 I was really impressed by the size of his neck.
Click images for larger view

****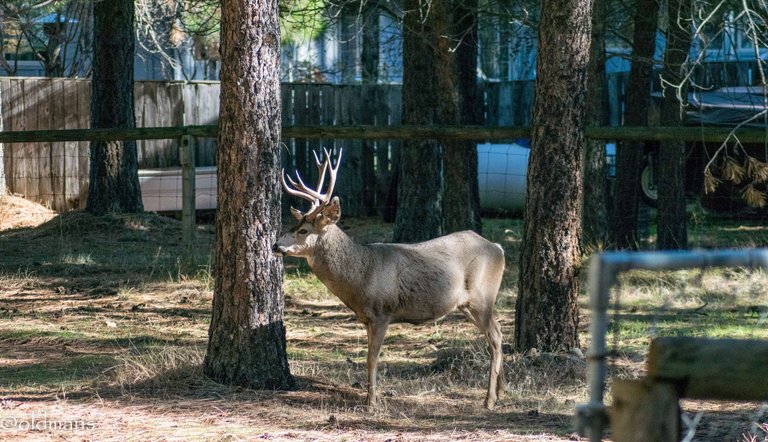 ---
Click images for larger view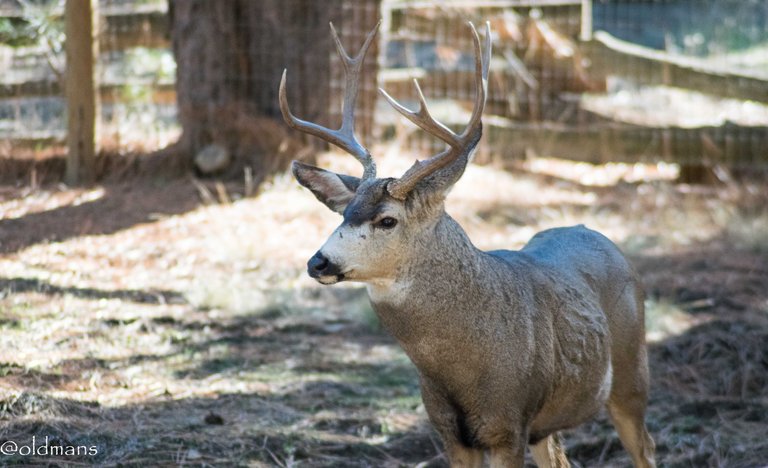 He really didn't seem to be paying much attention to me and what I was doing.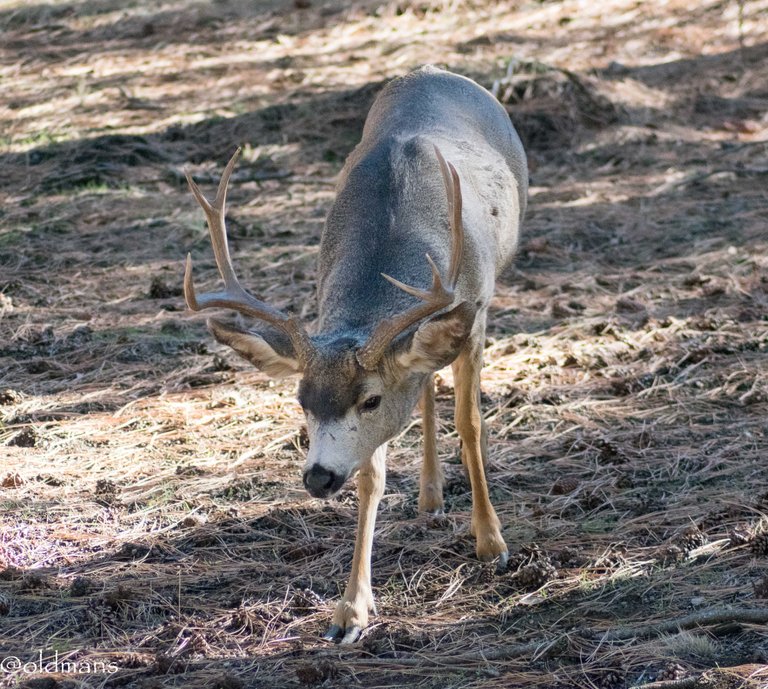 Suddenly he lowered his head and began walking toward me...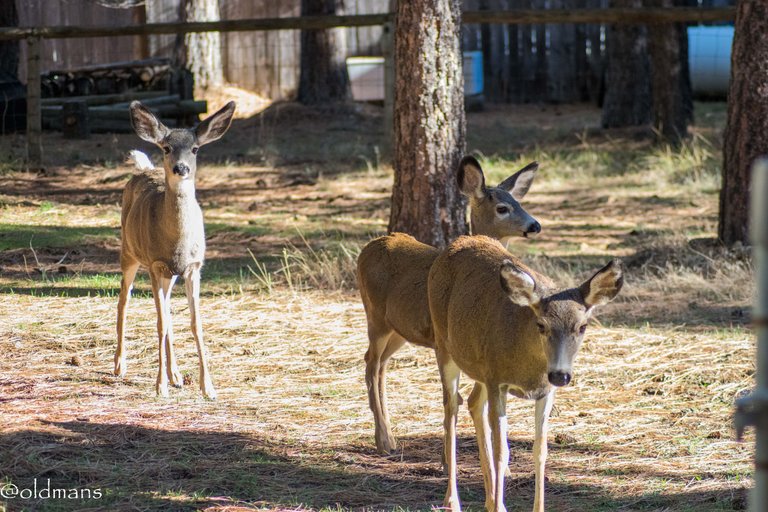 and then I saw what his real target was. These deer had come into view and I figured this is what he had been fixated on. Each time he approached they would scamper away a bit and he would turn his attention to another one.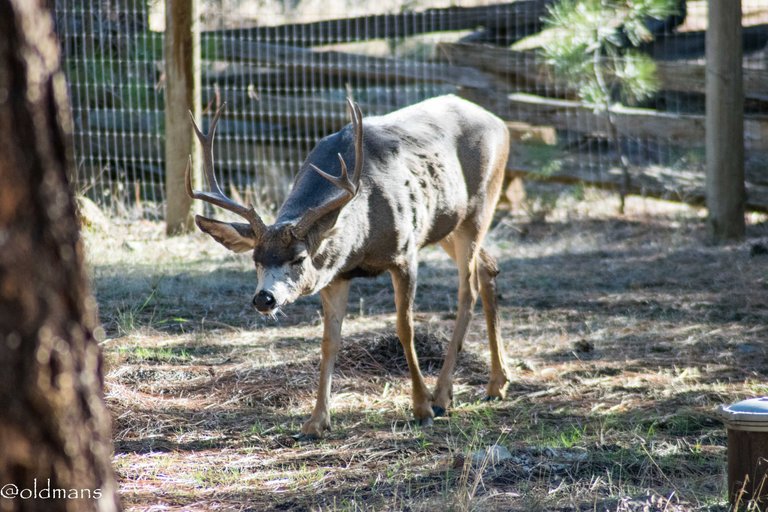 Here he his making another approach to one of the other deer.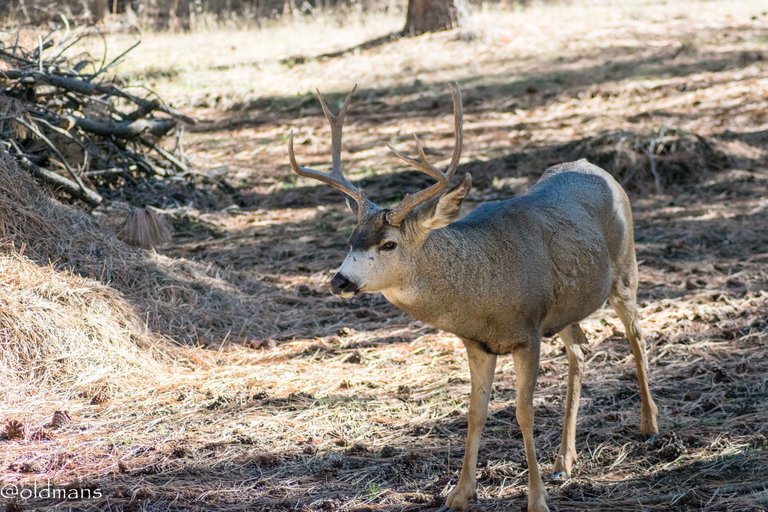 I took one last shot and decided it was time to go back in and let the deer do their deer thing. 😀
Please feel free to make comments or ask me any questions about this post.
Photos taken by me, @oldmans, with a Nikon D3300 and some Lightroom post processing.
Please visit Pinmapple to see the locations of some of my other posts.
Thanks for looking and enjoy your day!
---
Posted via proofofbrain.io
---
---