Dee Wright Observatory and The Surrounding Views (18 photos)
Took a sunny day drive up to Dee Wright Observatory at the top of Santiam Pass (5300 feet) in the Central Oregon Cascade Mountain Range. This might be one of the last chances to get up here before the road (HWY 242) closes for the winter and as usual I wasn't disappointed with the surrounding scenery.
The tower was completed in 1935 by the Civilian Conservation Corp and named in honor of long time Forest Service employee Dee Wright. A long time foreman for the Corp he sadly passed before the completion of the observatory.
Built in an enormous lava rock field there were plenty of building materials just laying around for the construction.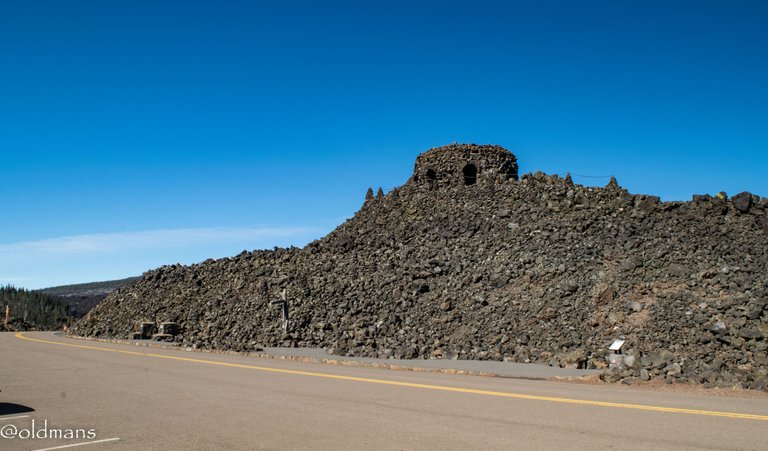 HWY 242 that runs past the observatory started as an old Indian trail and around 1860 became a wagon road. By 1917 it was a state highway and open to automobiles.
---
Click images for larger view
The open shelter observatory definitely gives off a castle tower vibe.
---
The following shots are some older pictures I took that show the top and the inside of the observatory.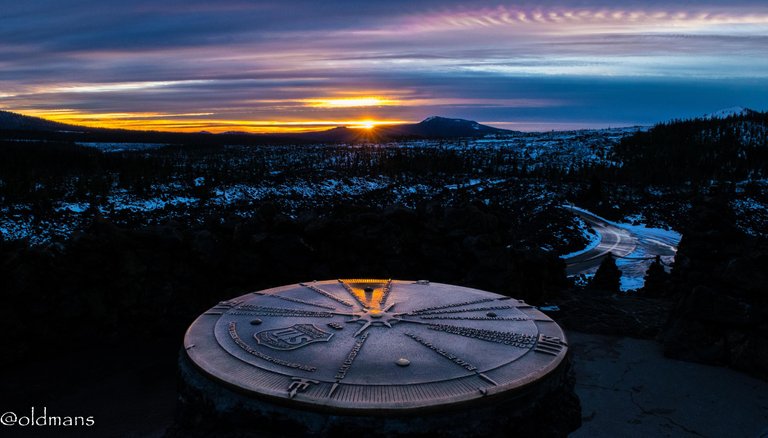 A sunset shot from 2018 showing the bronze peak identifier medallion on the top of the observatory.


A wide angle view of the inside showing the viewing windows taken in 2019...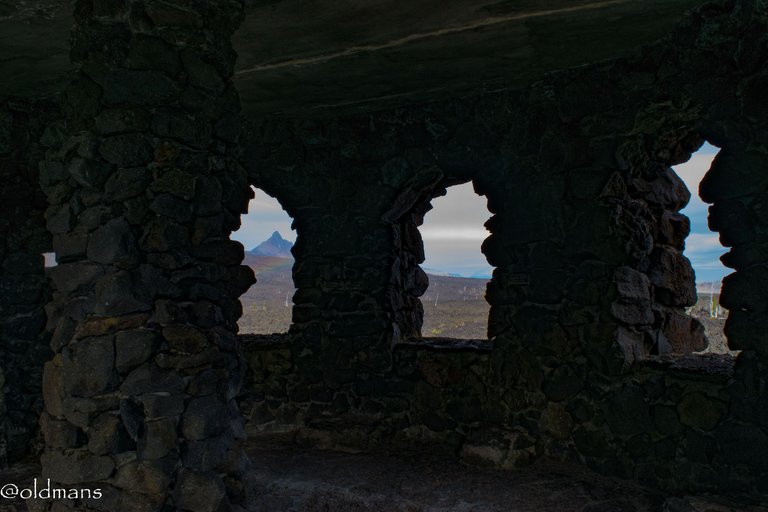 And a look at Mt Washington through one of the windows. There is even a slight bit of a rainbow visible just under the mountain.

Click images for larger view
---
Back to present day and here are Mt Washington (left) and Mt Jefferson looking across the lava field.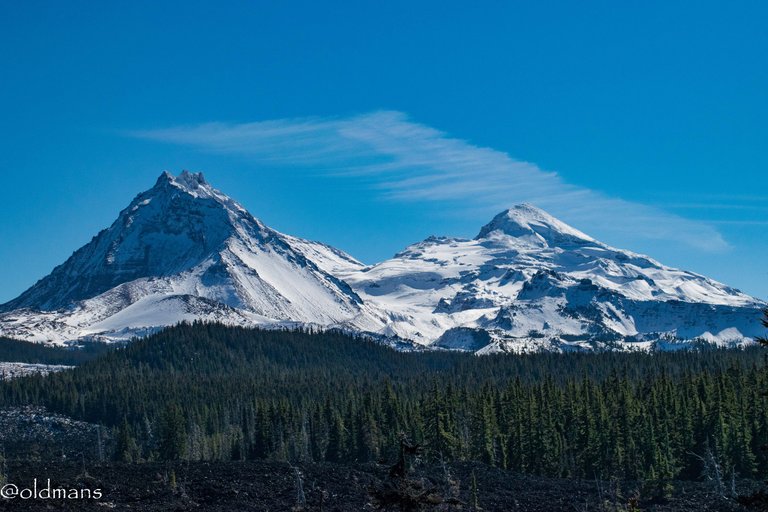 A little farther down the road here is a shot of The North and Middle Sister with a view of Collier Glacier.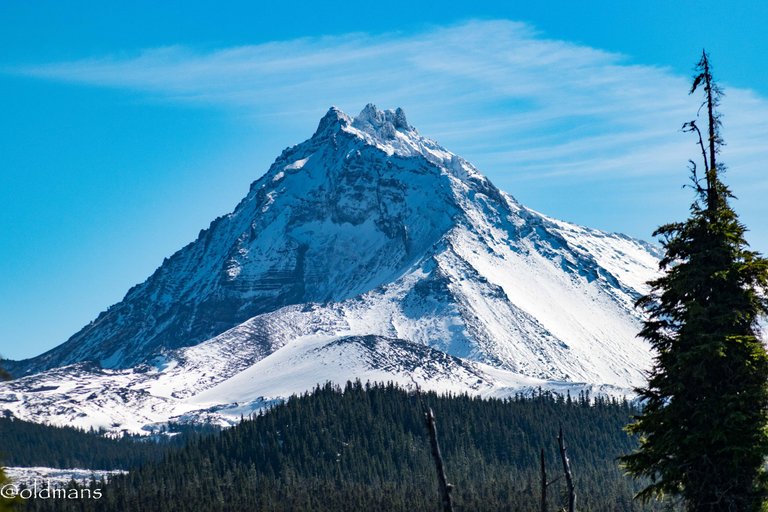 A telephoto shot of the North Sister.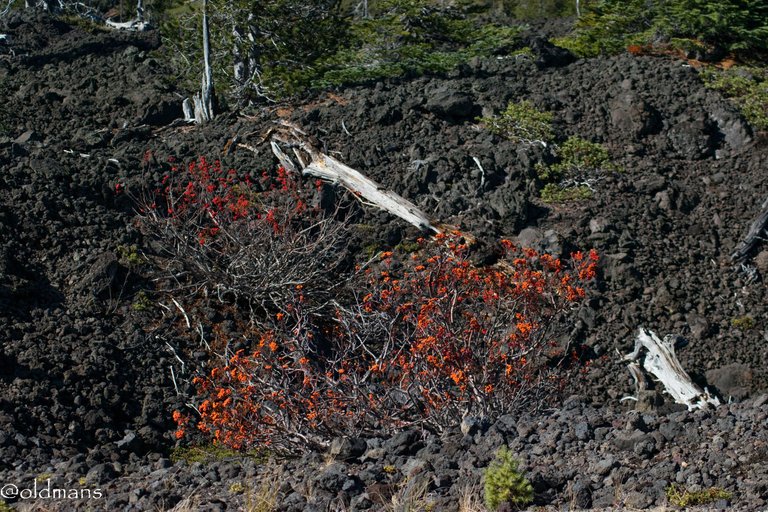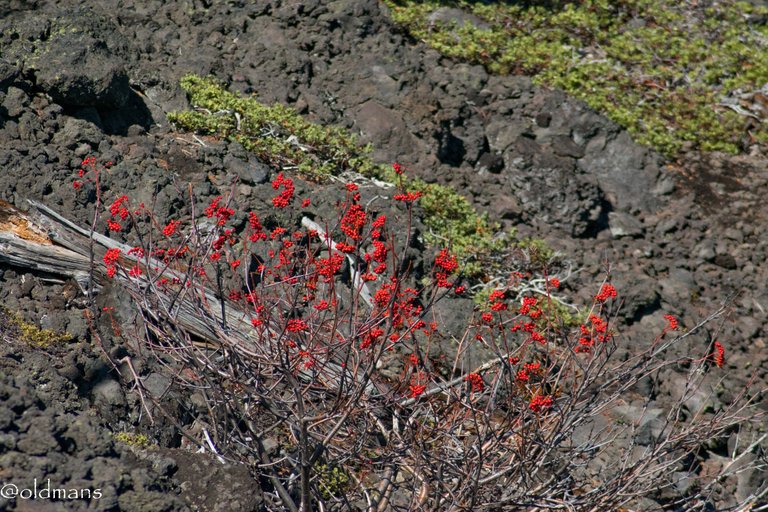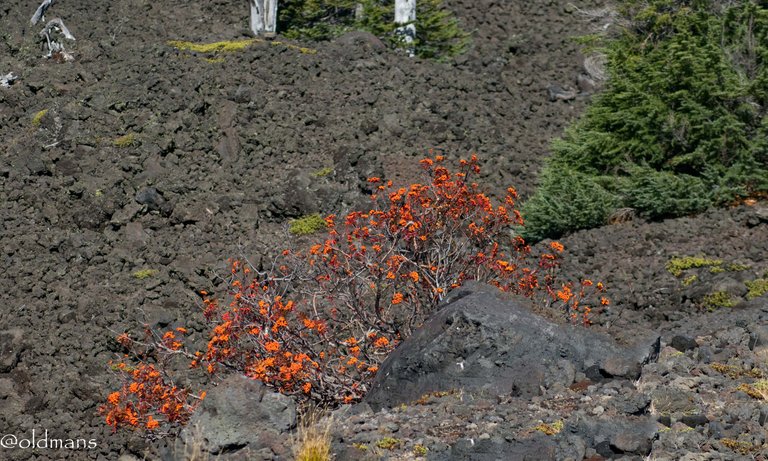 A few fall colors still evident in these berries.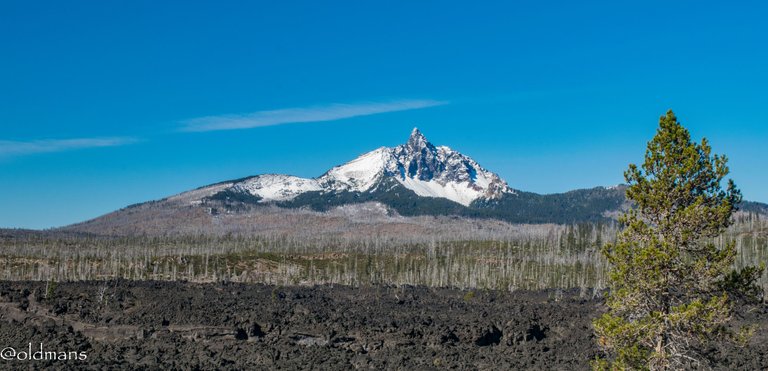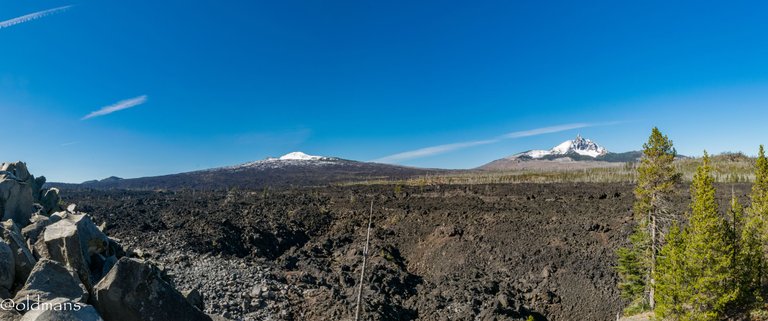 And a couple last shots of Mt Washington and Belknap Crater on my drive home. I am very fortunate to be about a 20 minute drive from all this wilderness and natural beauty. I am always looking forward to my next visit to the area. 😀
Please feel free to make comments or ask me any questions about this post.
Photos taken by me, @oldmans, with a Nikon D3300 and some Lightroom post processing.
Please visit Pinmapple to see the locations of some of my other posts.
Thanks for looking and enjoy your day!
---
---