Fresh Mountain Snow (7 photos)
We had a pretty good rainstorm over the weekend and with that came some fresh snow in the mountains. It was a marvelous feeling to see the clear blue skies with snow back on the peaks. 😀
This is a 9 frame panorama I stitched together in Lightroom. I took it using my Tamron 70-300mm zoom at 70mm focal length. From right to left the North, Middle and South Sister with Broken Top on the far left.


Another pano using my Nikon 18-55mm lens at 55mm focal length.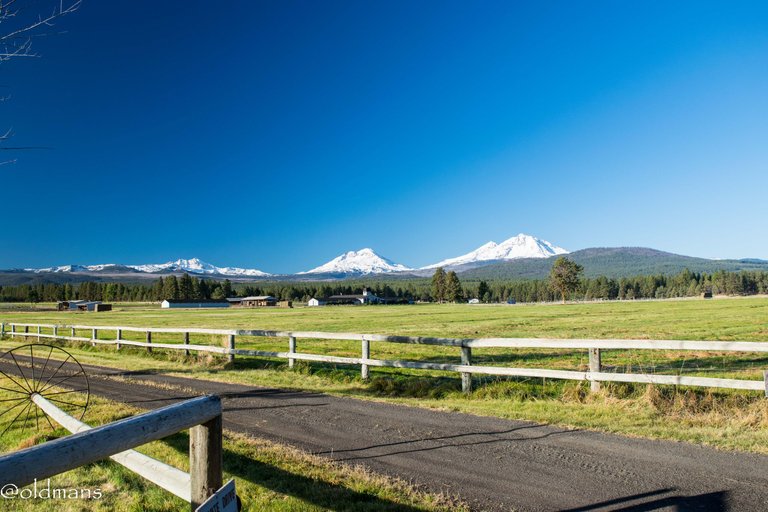 After one more shot at this location I moved over to a new spot and took a little walk.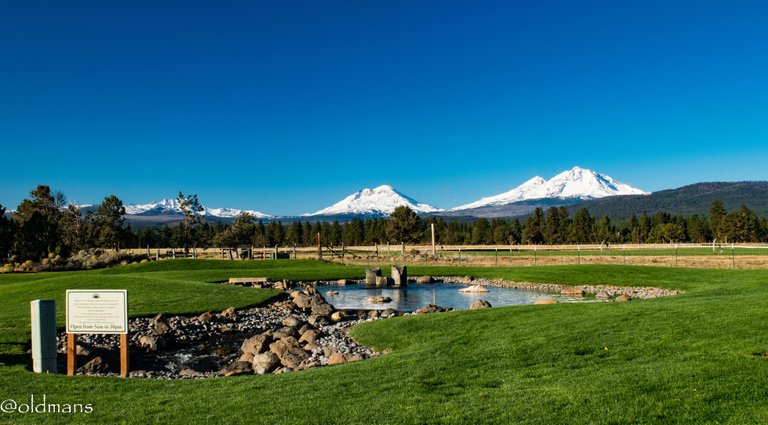 A little different angle but the same magnificent view!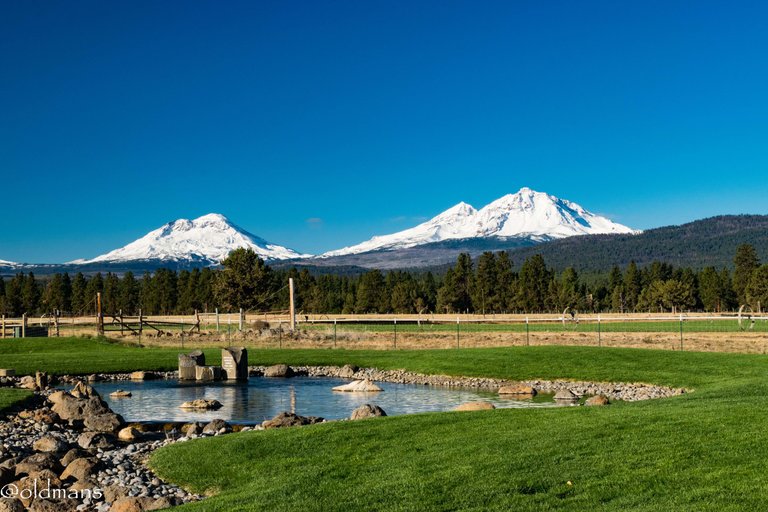 We have been plagued with wildfire smoke and haze most of the summer. This along with drought conditions which left the mountains mostly rocky and void of snow made these views kind of lackluster over the last couple months. The return of blue skies and snow capped peaks was a welcome sight. 😀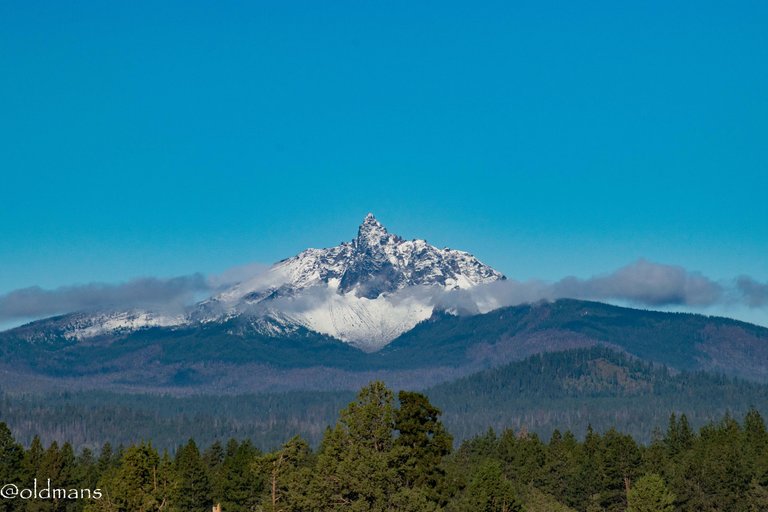 Mt Washington at 185mm focal length.
Three Fingered Jack at 300mm focal length. Might be one of the more well focused shots I have been able to achieve at this focal length. Maybe there is hope for me yet. 😜
Please feel free to make comments or ask me any questions about this post.
Photos taken by me, @oldmans, with a Nikon D3300 and some Lightroom post processing.
Please visit Pinmapple to see the locations of some of my other posts.
Thanks for looking and enjoy your day!
---
---